Smart and easy tips and tricks that will teach you how to set the perfect mood outdoors for this summer are standing in front of you. It goes without a saying that our outdoor space is just as important as our indoor space, and in some households the outdoor space takes precedence, particularly in countries like ours, so make sure you give it the right level of attention to make it an outdoors haven. It's becoming increasingly common to create outdoor spaces that are simply an extension of indoors or that are so much more than just patio sets with a few potted plants lying about. With clever seating designs and contemporary heating systems the possibilities for outdoor areas are endless and not just limited to warmer weather. You could enjoy your garden and patio space all year round. A small piece of paradise at your grasp.
For the perfect outdoor space, it's all about creating the right mood. You want to make it inviting, comfortable and relaxing, whilst being functional at the same time. Consider what you want this area to be;  is it a balcony for afternoon sunbathing, or an outdoor dining area. We've got a few things for you to think about when planning your outdoor living area to make sure it has just the right mood whatever you use it for so read on for some handy inspiration and a few helpful tips.
Seating
Whether you are decking out a veranda, patio or courtyard, it is important to have appropriate seating around. For example if you're planning this area to be for all fresco dining and entertaining then you should be thinking a bout the right sized dining and chairs. Whereas if you want an area to retire to after dinner and lay-back, then some comfortable outdoor sofas or loungers would be a better bet. Think carefully about how long you're likely to want to sit, and try out your seating in store first before you buy.
Double Sunbeds Capturing Great Snapshots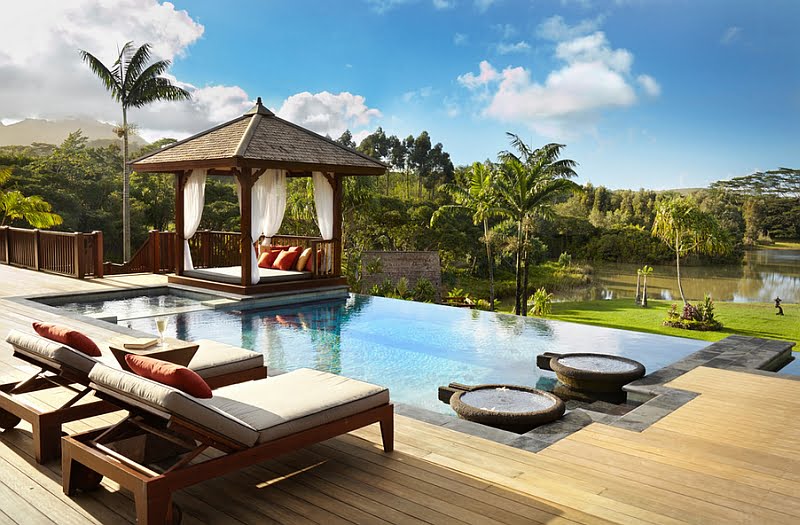 Use Unique Concepts to Create Focal Points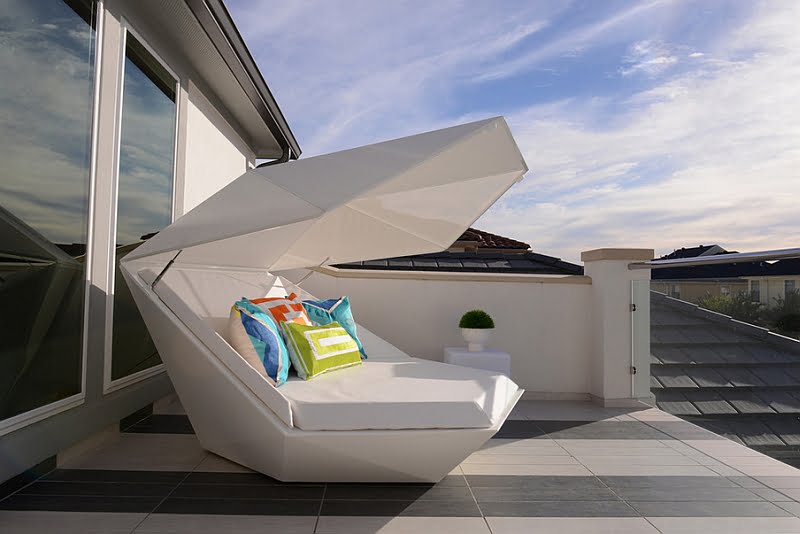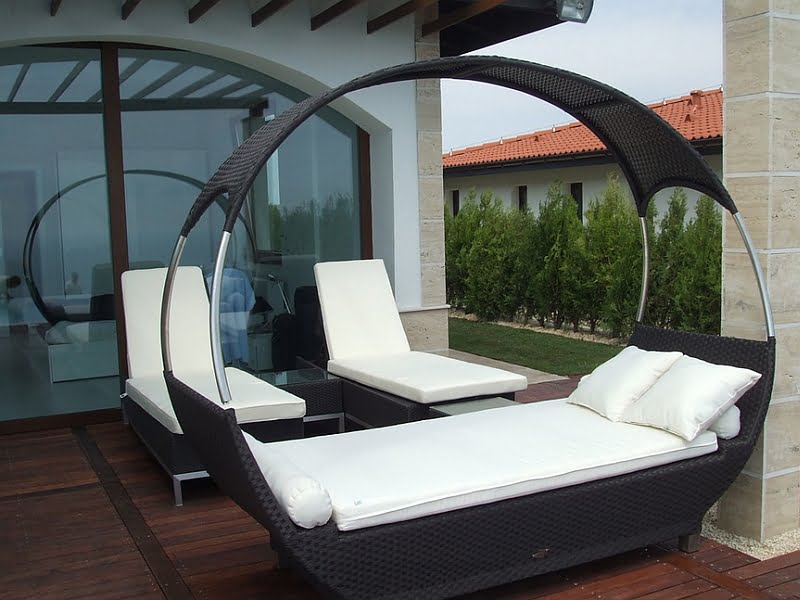 Find a Complete Bamboo or Tweak Set For Your Sunny Terrace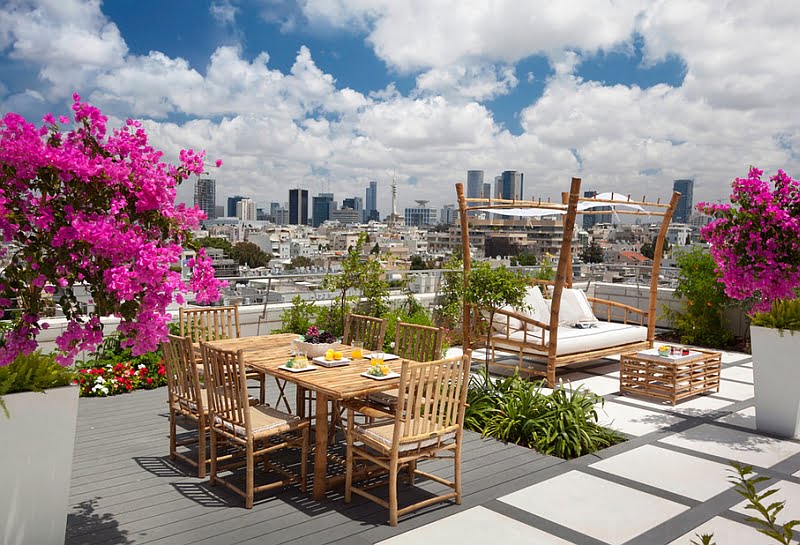 Simple King Size Bed by Your Infinity Swimming Pool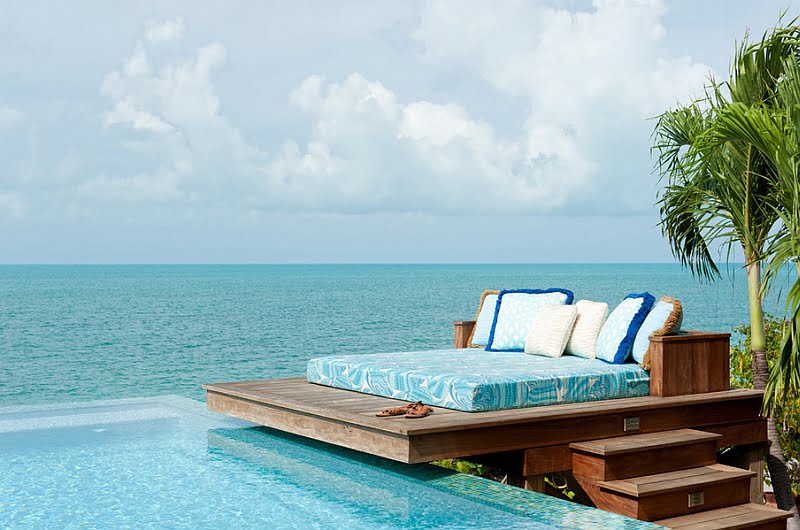 Lighting
Lighting is an incredibly important part of creating the right ambiance in your outdoor space. For a relaxed and serene environment opt for softer lighting, with wall uplighters, table lamps or ceiling lights. You can add different light circuits to adjust the number of lights you have on or fit a dimmer switch to be able to adjust the lighting according to the mood you want to create. Also, using outdoor candles, solar lights or lanterns can also create a warm and intimate atmosphere.
Simple Mason Jars on Your Patio and Terrace Can Simply Add Magic
Guide The Main Access in Your Backyard and Entertain in Style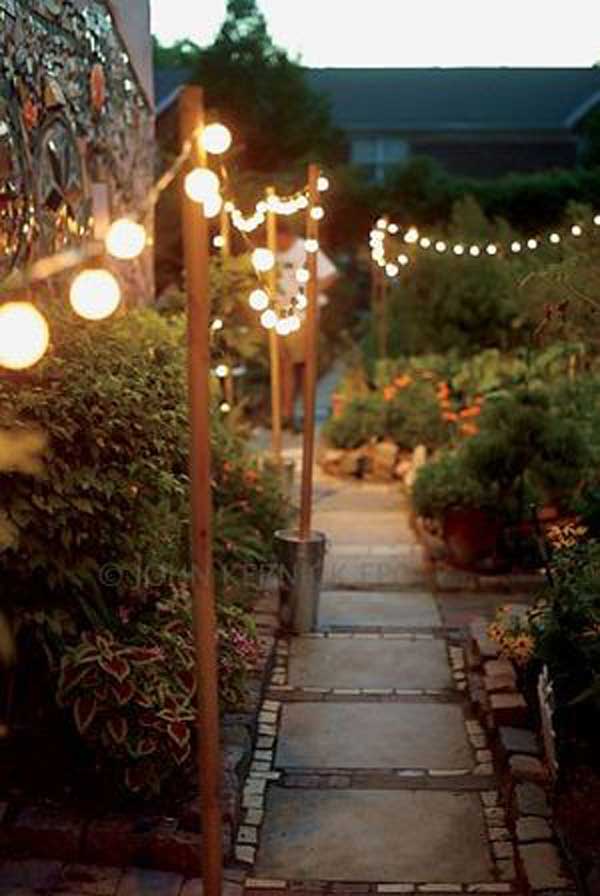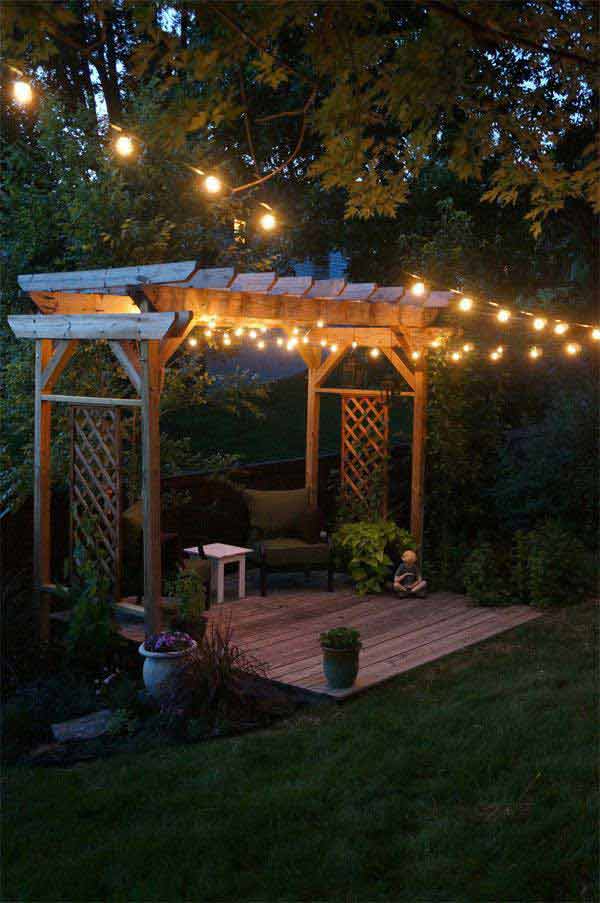 Start a DIY Project -Vintage Glass Recipient Transformed Into a Torch

Colored Glass Bottles Can Become Beautiful Chandeliers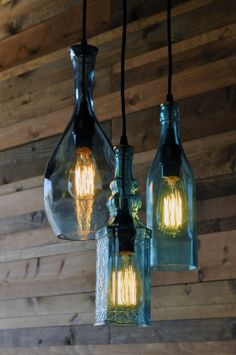 Heating
Naturally it isn't always going to be warm enough to sit outside, whether there's a cool breeze or it's out of season, you can make your outdoor space less affected by seasonal changes with clever heating systems. This could be a built-in electric heater system or a more traditional wood-fueled Chimney or free standing gas heater. Whatever you choose, make sure it is in keeping with your theme and is an effective heating system too.
Complement Your Entertaining Area With a Stone Chimney
A Simple Contemporary Minimalist Fireplace Can Be Inserted Far Easier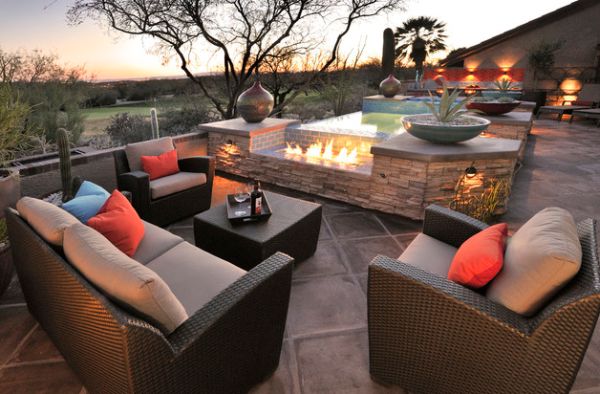 Enhance Your Fireplace Swimming Pool With a Fireplace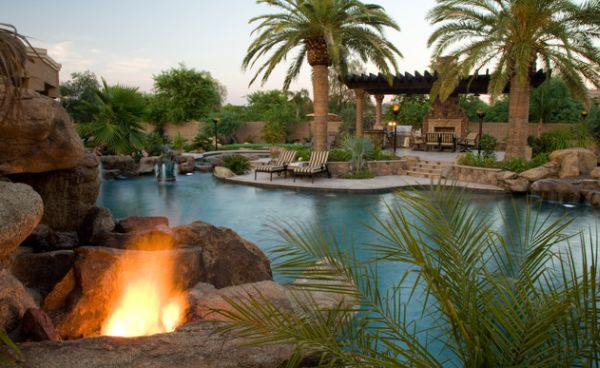 Use a Wheelbarrow for a Temporary Fireplace
Create Your Own Fire Pit From Scratch
Decoration and furnishings
You may want to have a particular theme to your outdoor area, so choosing appropriate decoration and furnishings is essential. Everything should tie together in an outdoor space, making it feel welcoming and inviting at all times. It's a great idea to continue an indoor theme through to an outdoor area, with patio furniture, soft furnishings and accessories that match or complement the room it leads out from. Or you could contrast completely, with a definitive outdoor theme of rattan garden furniture, plenty of outdoor pottery and lanterns using natural and earthy colors.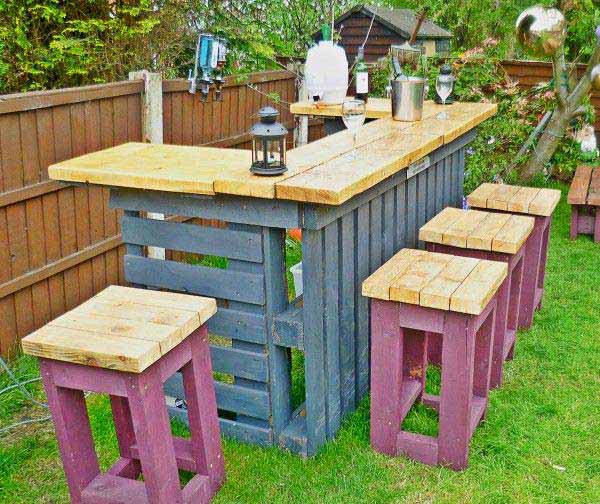 You Can Use Wooden Pallets to Create Armchairs With a Vintage Feel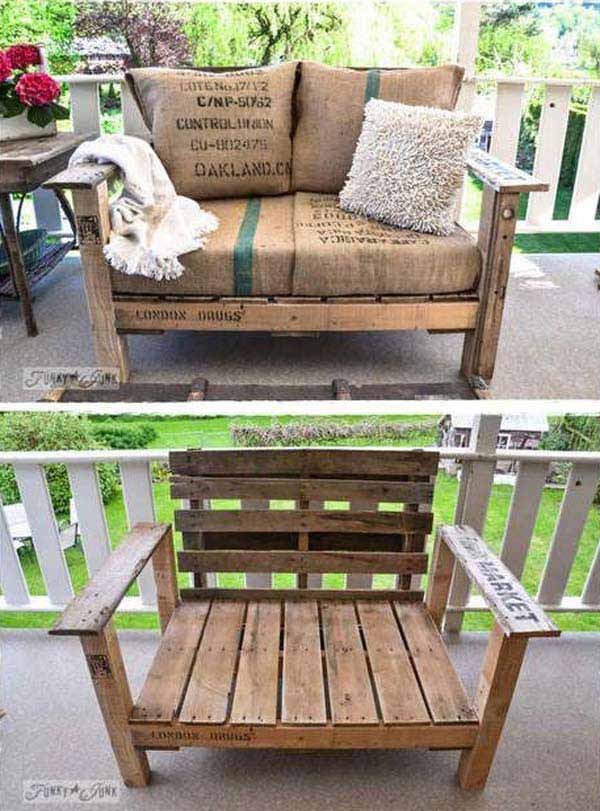 Sofas From Wooden Pallets Can Be Professionally Realized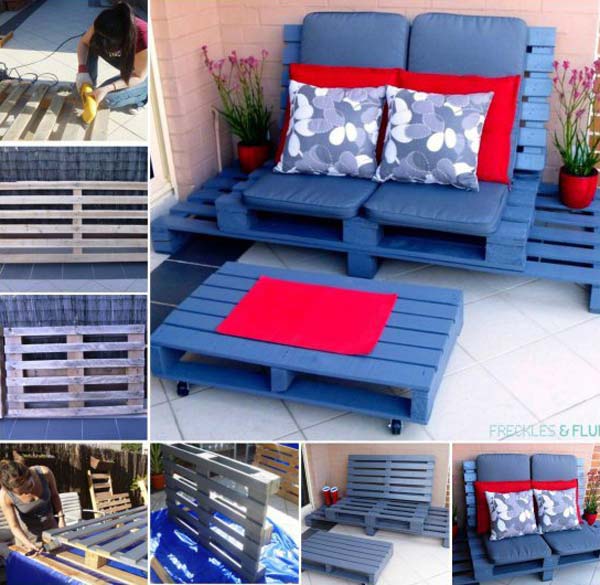 One Outdoor Pizza Oven Can Change The Way You Entertain Completely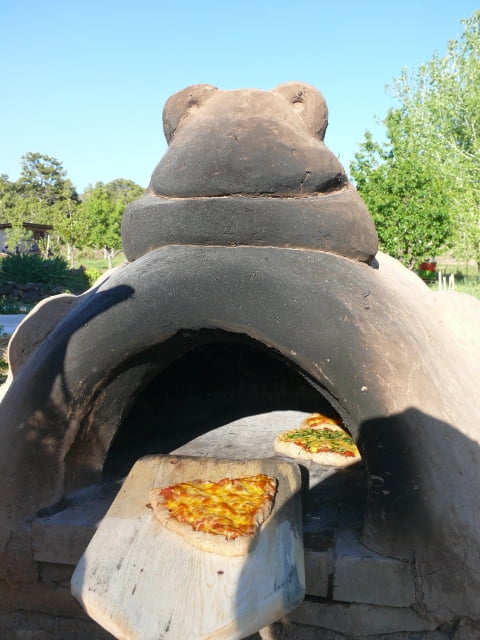 Add a Simple Hammock and Let Your Problems Slip Away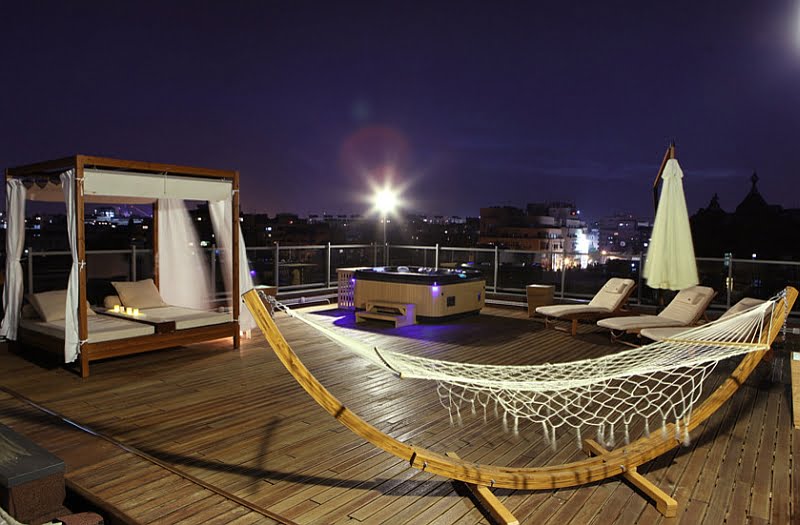 It doesn't matter what you use your outdoor space for; what is important is that you feel completely relaxed and comfortable when you spend time there and it complements your style and personality. Creating the right atmosphere will make such a difference and will simply make you want to spend more time out there.
We would love to hear your opinion in the comment section below on the ideas presented in this short guide.