Are you frustrated with your same old home decor? Then it's about time you added some iconic pieces of furniture to enhance its appeal.
Besides providing a perfect design and warmth to our homes, furniture allows for relaxation and comfort after a hectic day at work. Not only that, but it also determines how we connect with our surrounding spaces and go about our daily lives. Hence, it only makes sense to go with designs that will not go out of fashion any time soon.
With that in mind, we will be looking at some of the most iconic furniture designs of all time that you can consider making a part of your interior design. So, without further chit-chat, let's get started, shall we? 
Most Iconic Furniture Designs Of All Time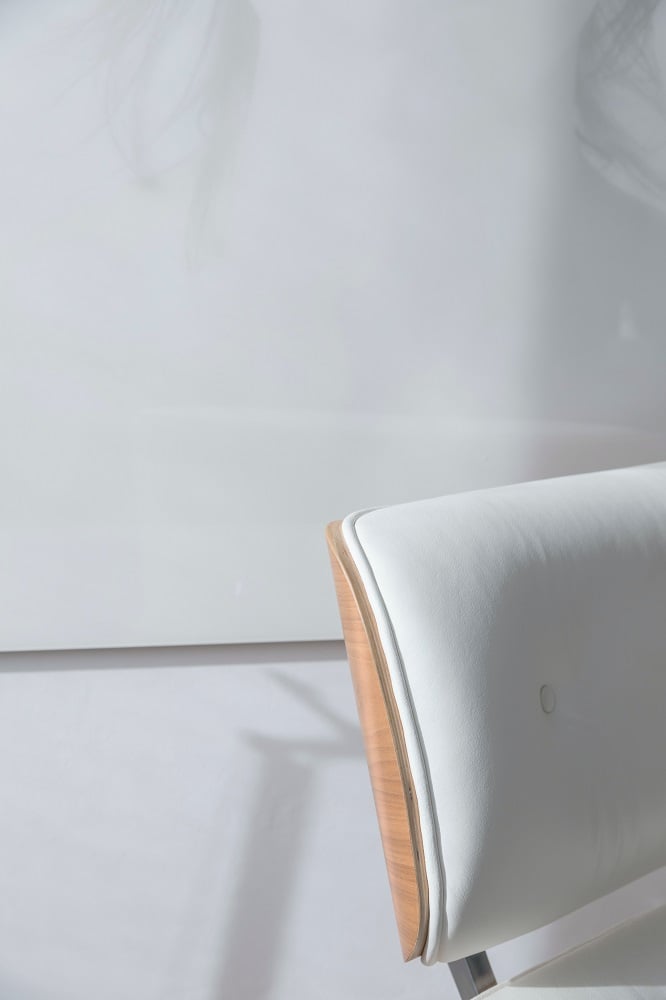 Africa Dining Chair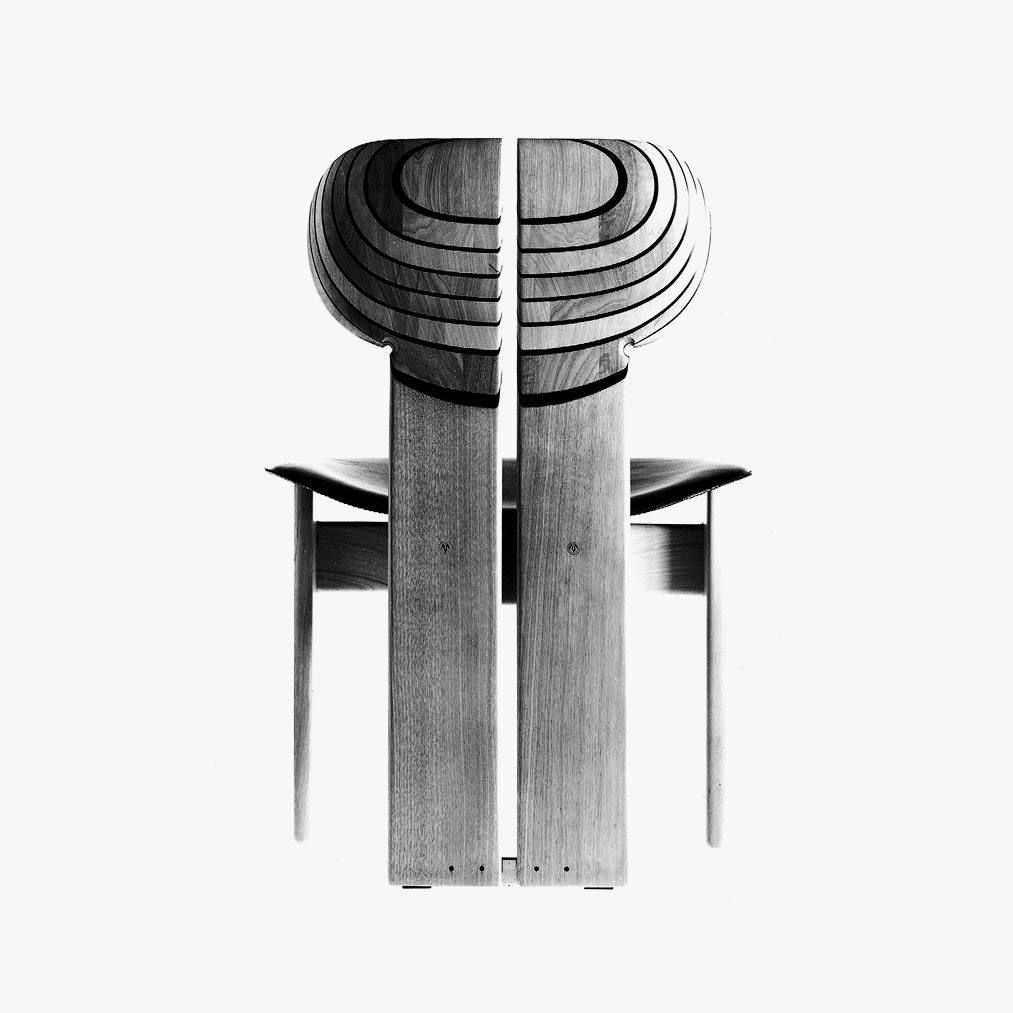 Designed by Afra and Tobia Scarpa for B&B Italia, this piece of furniture is an ideal example of top-quality woodman craftsmanship. The best part about the design of these chairs look as good as new every time you look at them. And this says a lot about the level of ingenuity that the designers have put in while crafting them.
Not only are they super comfortable to sit on, but their palisander wood also makes them extremely visually appealing. As such, they are a suitable furniture choice for designing a living room. 
Although these chairs were not manufactured in huge quantities per se, you can still see the influence of their design in many barstools and dining chairs designed today. 
Superleggera Chair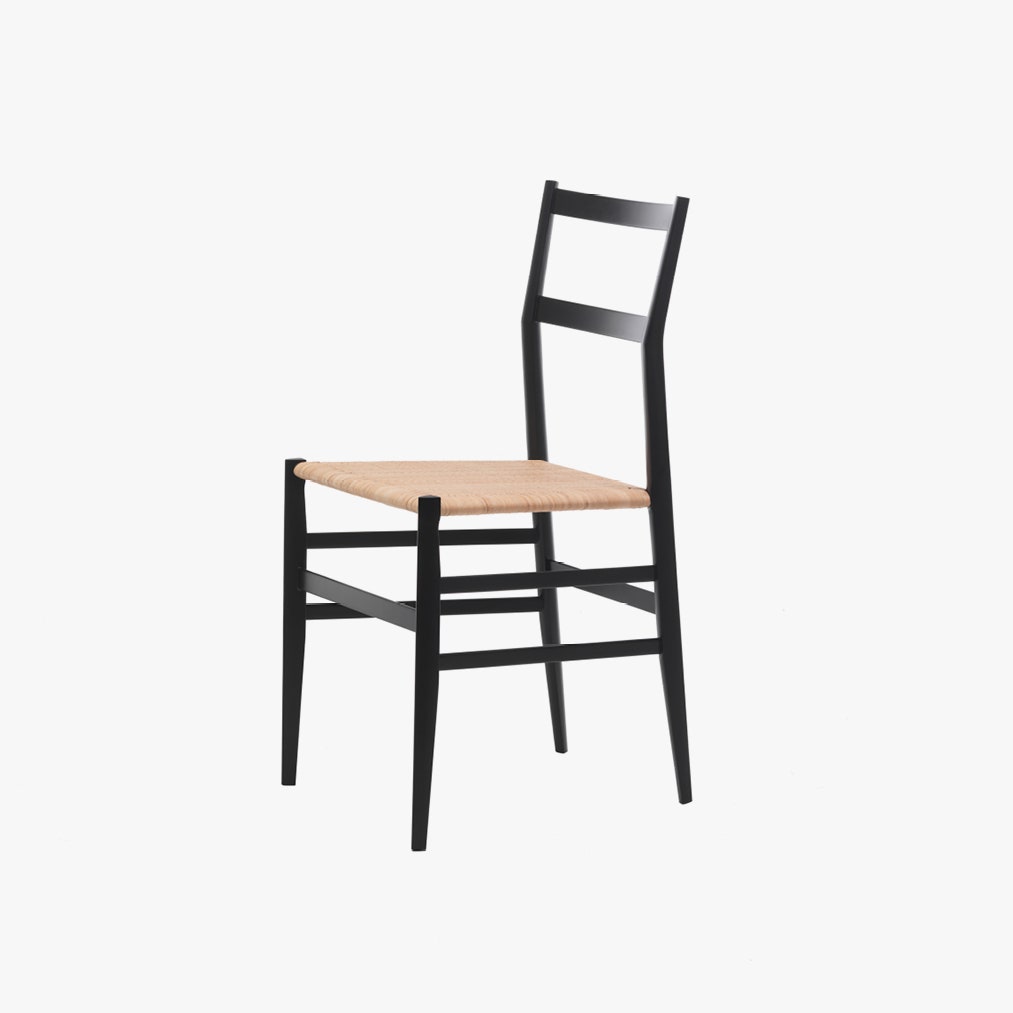 The Superleggera chair was designed by Gio Ponti in 1957 when he was at the peak of his career. Often considered one of the best chair designs, it encapsulates a touch of Italian modernism that can go well in both a saturated and a minimalist design context. 
Ever since its inception, its design has been reproduced numerous times by Cassina, an Italian furniture brand, which doesn't really come as a surprise. 
Torchiere Without Leaves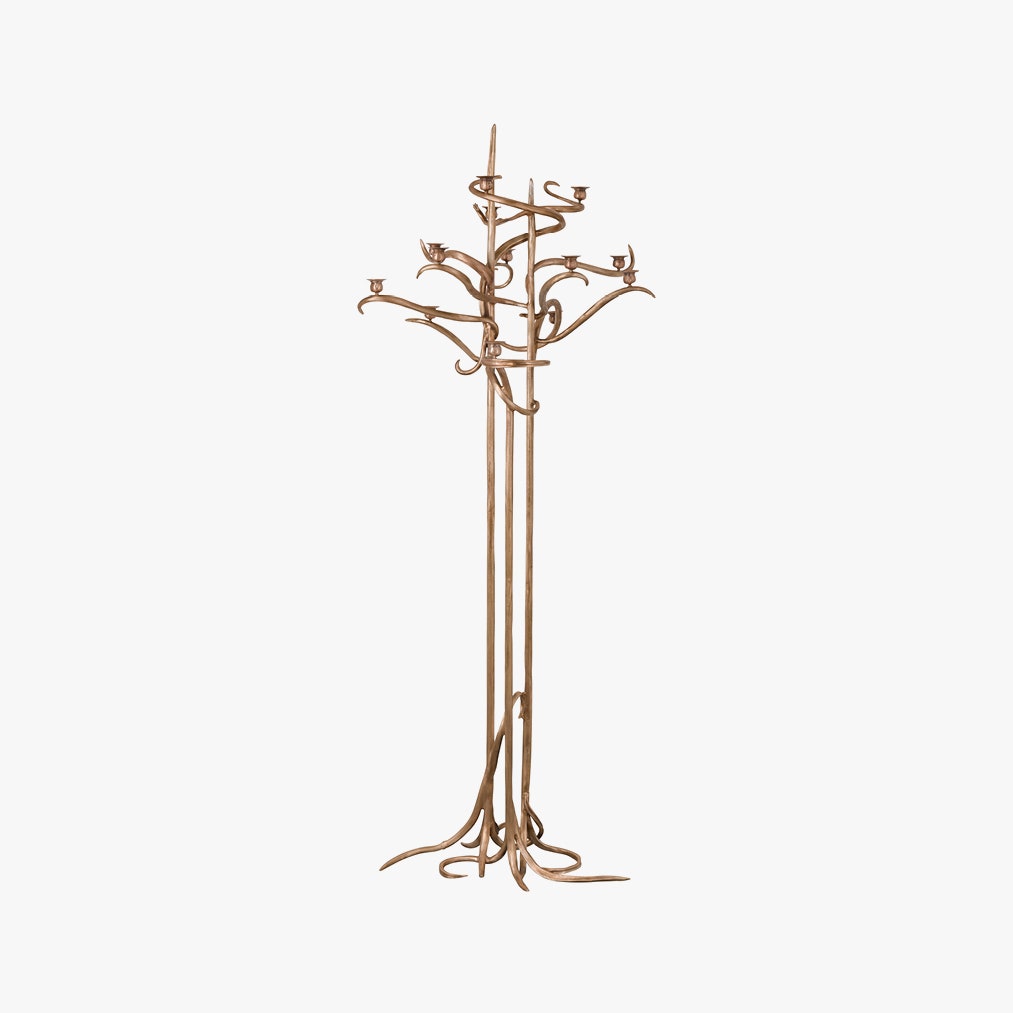 Next, we bring you the Torchiere Without Leaves, which was designed by Claude Lalanne, a French sculptor. It belongs to one of his limited editions of furniture pieces and has a surrealist and poetic vibe to it. This masterpiece showcases the unmatched craftsmanship of Claude Lalanne and how she desired to challenge the boundaries between design and art.
Without a doubt, this furniture design is a head-turner when put in a living room. Hence, we highly recommend getting it for your living room.
New Lounge Chairs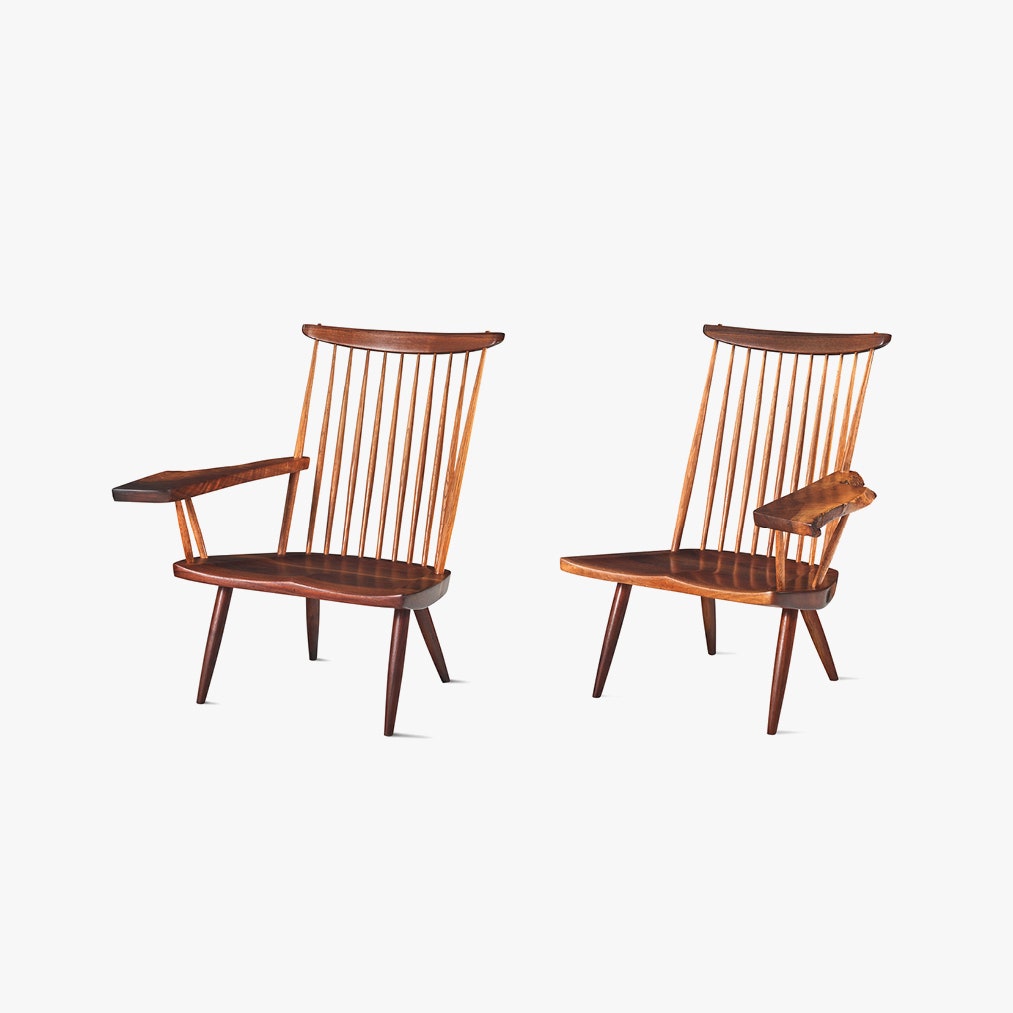 If you are looking for a design that is a perfect blend of the West and the East, then the above chairs by George Nakashima will surely appeal to you. A top-notch example of an American-Japanese construction, these chairs utilize a "free-form arm" that highlights the wood's natural beauty. 
The hand-carved spindles and the form of the chairs are, in particular,  a reference to the Windsor chair, which is a conventional American design. Overall, it is one of the most eye-catching and affordable furniture designs. 
Wiggle Chair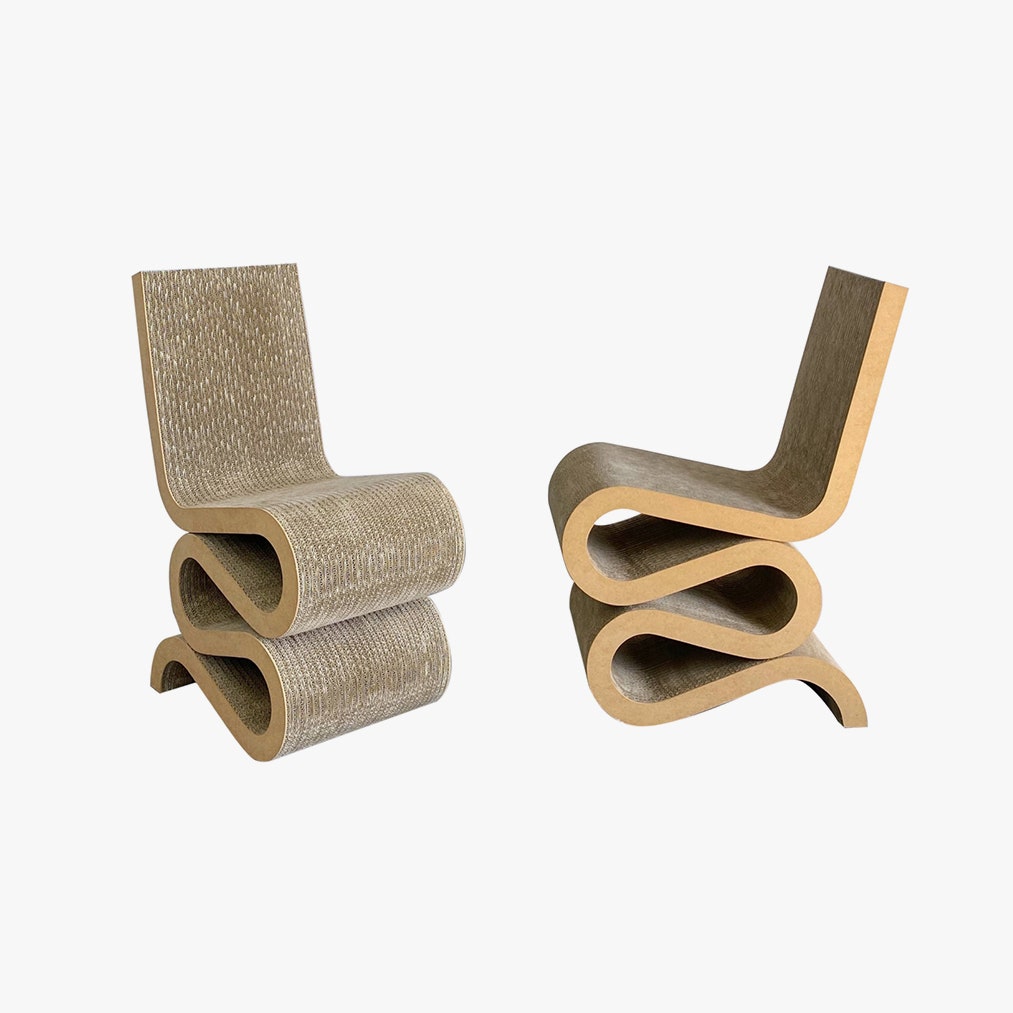 Made by Frank Gehry, the Wiggle Chair is another example of a great furniture design that you can consider having in your living room to improve its overall beauty. And honestly, it is one of our favorite furniture designs on this list because it's sturdy, simple, yet has a flirtatious charm! Made using cardboard, it symbolizes perpetuity and promotes the use of eco-friendly materials for making furniture. 
Serpentine Sofa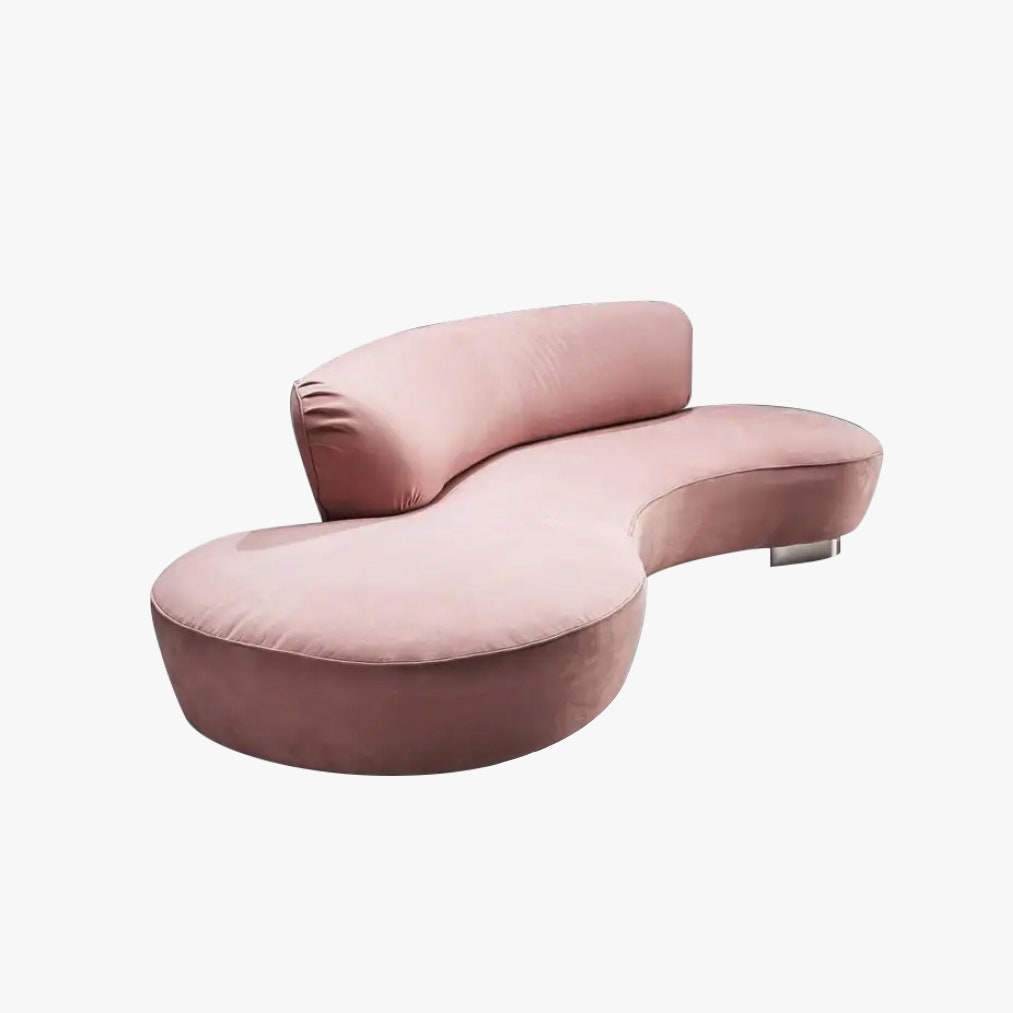 This exceptional piece of upholstery was done by Vladimir Kagan, one of the most influential furniture designers of the 20th century. The serpentine sofa sports some of the best-looking curves of the era and can add personality and warmth to almost any living room. 
This design is quite relevant today, as it was 50 years ago. So, we are sure you won't regret going with this one.
Tulip Chair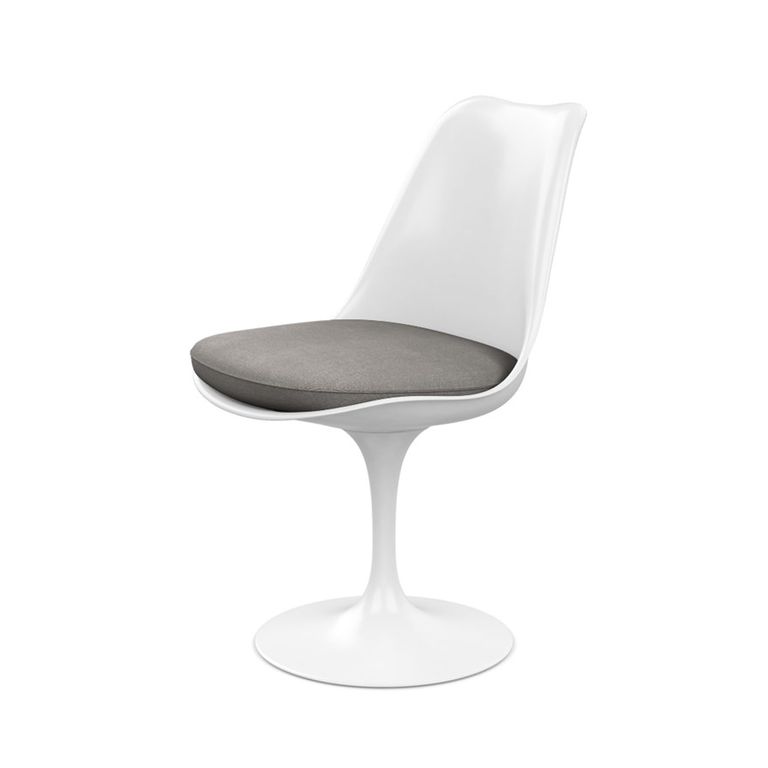 The Tulip Chair was designed by Finnish-American architect Eero Saarinen, who didn't like the conventional four-legged chair design, as they appeared confusing and ugly according to him. So, to minimize the necessary support, Saarinen designed the Tulip chair that features a central pedestal instead of four legs. And today, it is one of the most common chair designs.   
Table International Klein Blue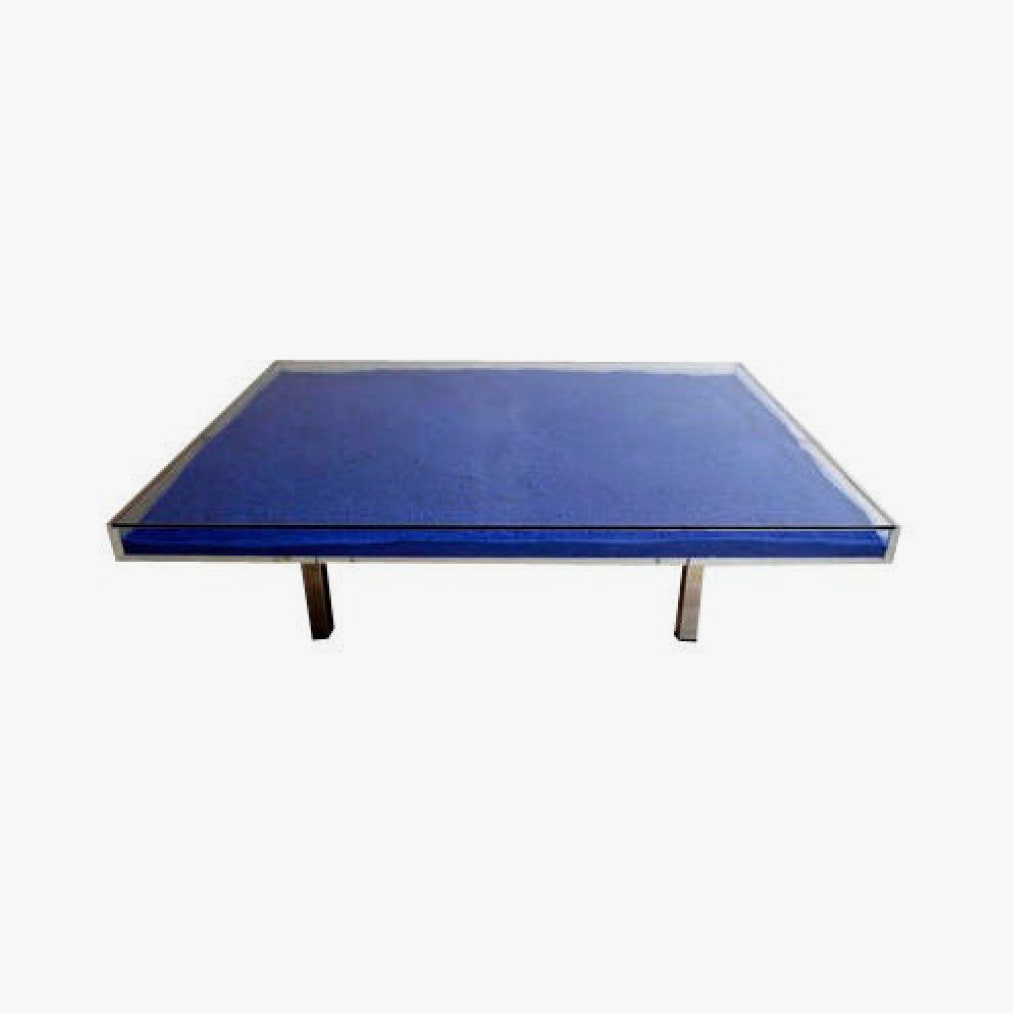 Yves Klein was the person behind this classic cocktail table. Often referred to as the forerunner of Pop art, Klein was one of France's most controversial and influential artists in 1950. 
However, it's quite ironic that this table of his was actually meant to disappear in the background, mainly because it sports a single color. Naturally, it has become a recognizable piece of furniture over the years and is a great fit for those homeowners looking to keep it simple and elegant.
Eros Side Table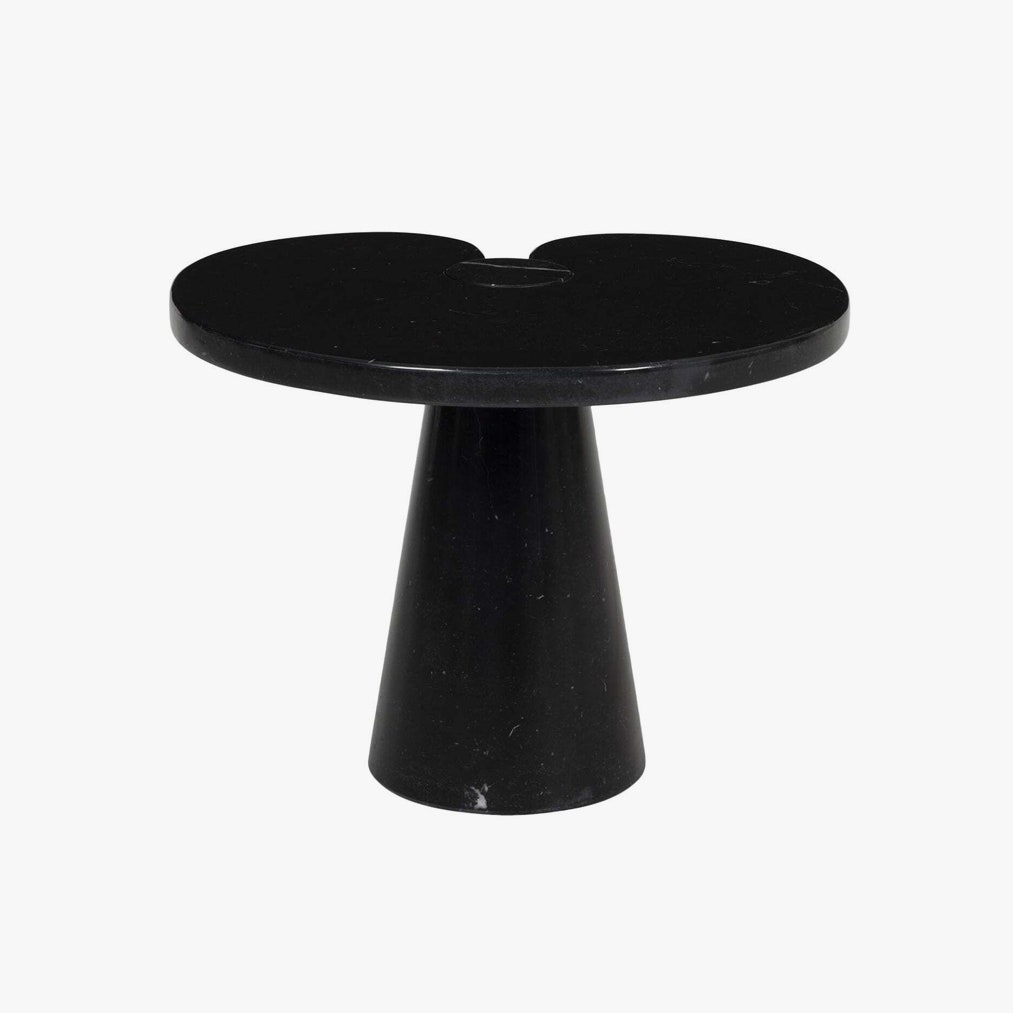 Believe it or not, this table by Angelo Mangiarotti is nothing but just two chunks of stone held together without any attachment or fastener. Sounds impressive, doesn't it? Well, to be honest, we haven't seen anything this primitive before. And the way the two chunks of stones are held together certainly makes for something sensual and whimsical. 
Furthermore, the best part of the Eros side table is that it doesn't take up too much space. So, you can bring home this beauty even if you don't have a lot of space to spare.
Charlotte Perriand's Tables And Stools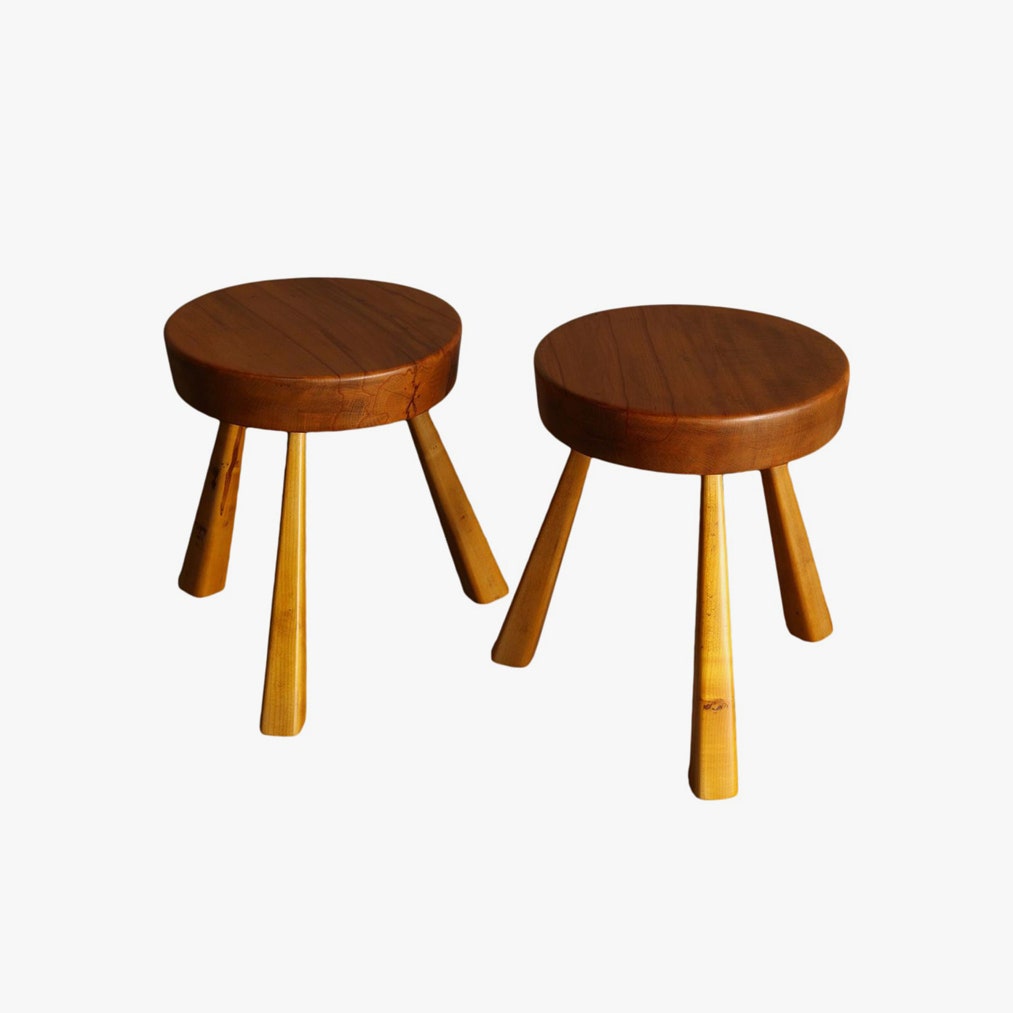 Created by Charlotte Perriand, this elegant piece of furniture is made from affordable materials that can be found easily. And it strikes the perfect balance between aesthetic and functionality. Moreover, we loved Perriand's approach to design, as this piece of art proves that it's not always mandatory to use expensive materials to build quality and eye-catching furniture.
So, if you are in search of a budget furniture design that doesn't compromise looks, you won't go wrong by choosing this one. 
The Eames Lounge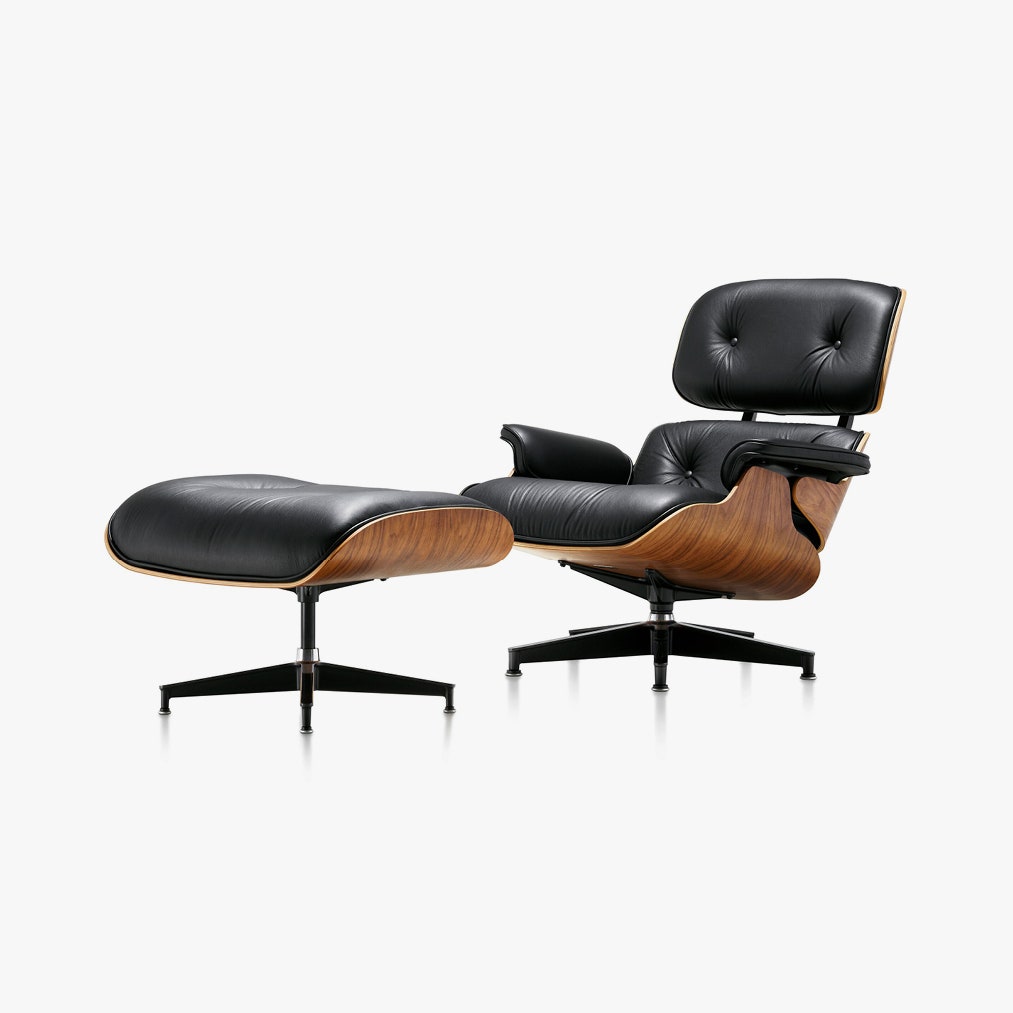 Your living room is the place where you bring guests over. So, naturally, you would want to get a few pieces of furniture to keep it aesthetically pleasing, right? Hence, we suggest checking out the Eames Lounge, which showcases timelessness through its high-quality wood. 
Crafted by Herman Miller, this piece of furniture is a must-have if you want your living room to look beyond special.
The Farm Table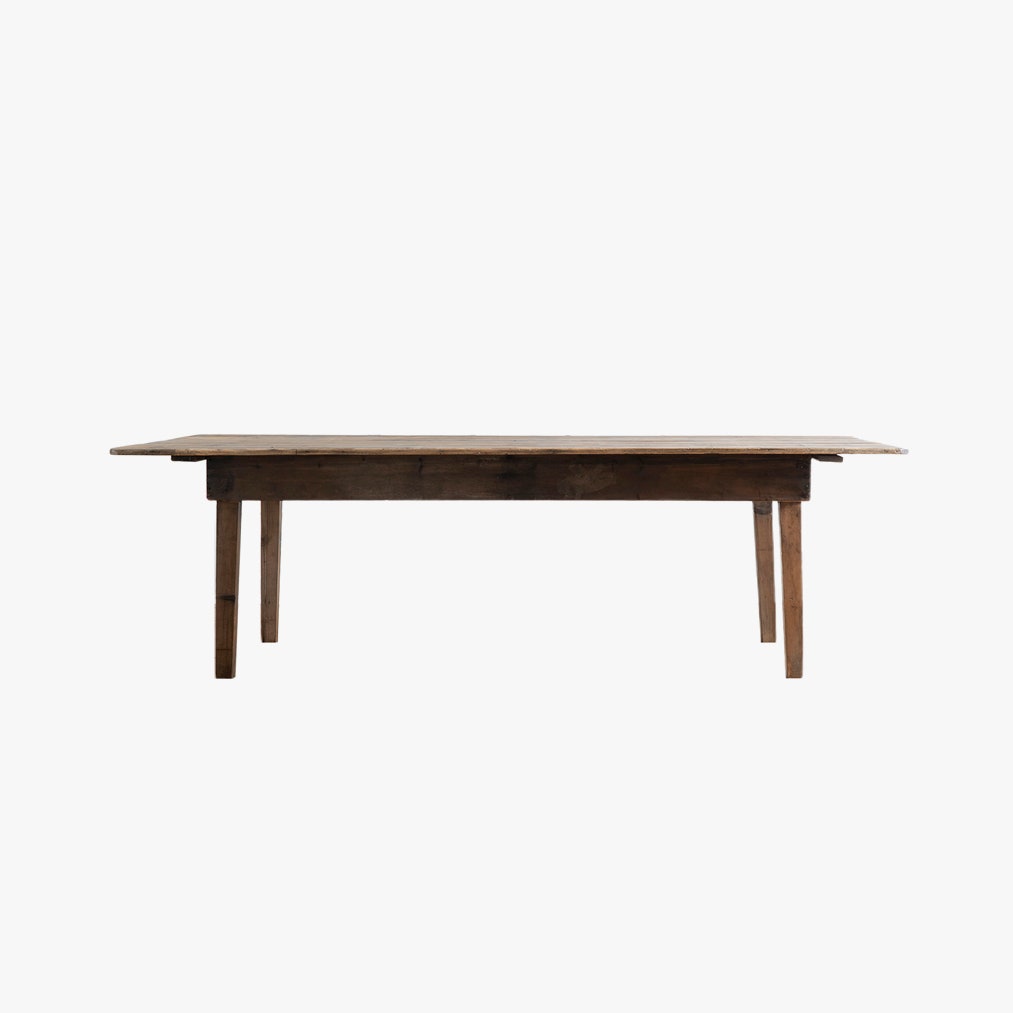 Not interested in making your living room look too fancy? Then you've got to take a look at the farm table, which sports a humble design but has the powerful grace to add life to your living room. For us, the USP of this furniture is its durable and organic material that lasts for a very long time.
Plus, its flat and spacious surface design makes it perfect for sharing meals with your friends and loved ones.      
Peacock Chair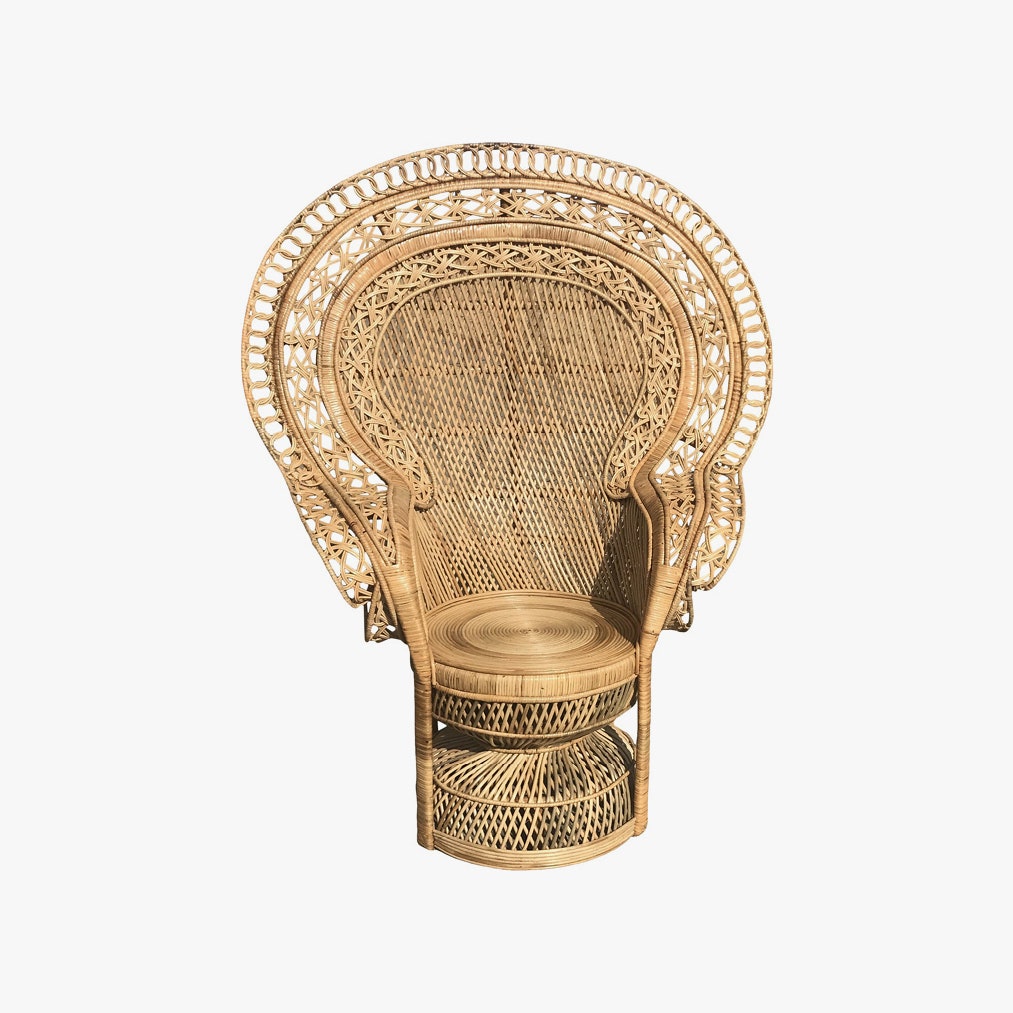 Originated in the Philippines in the mid 19th century, this throne-like peacock chair was made using rattan vines and is loved by furniture designers worldwide till date. From John Kennedy and Dolly Parton to Al Green, this chair was a popular furniture piece found in the homes of a lot of celebrities in the 60s. 
The peacock chair is quite unlike any of the furniture designs you have seen so far. This is mainly because it is made from cost-effective and organic materials, yet at the same time, offers a royal appearance to any person who sits on it.   
Klismos Chair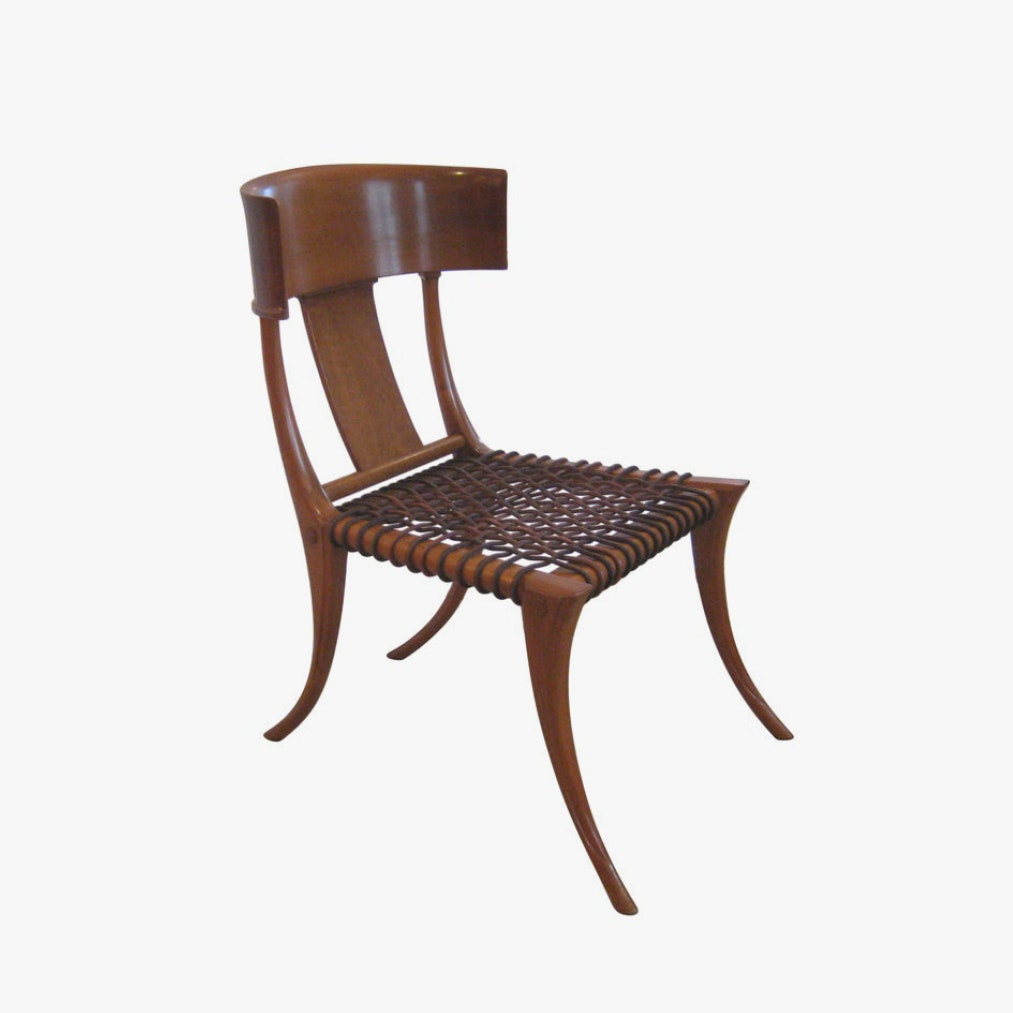 Our next pick, the klismos chair, has been around for over more than 50 years. Founded by T.H. Robsjohn Gibbings in 1960, this piece of furniture is now considered a collectible and comes at a steep price. What we loved the most about this chair is the special wood finish that makes it stand out from other furniture designs.
Akari Lanterns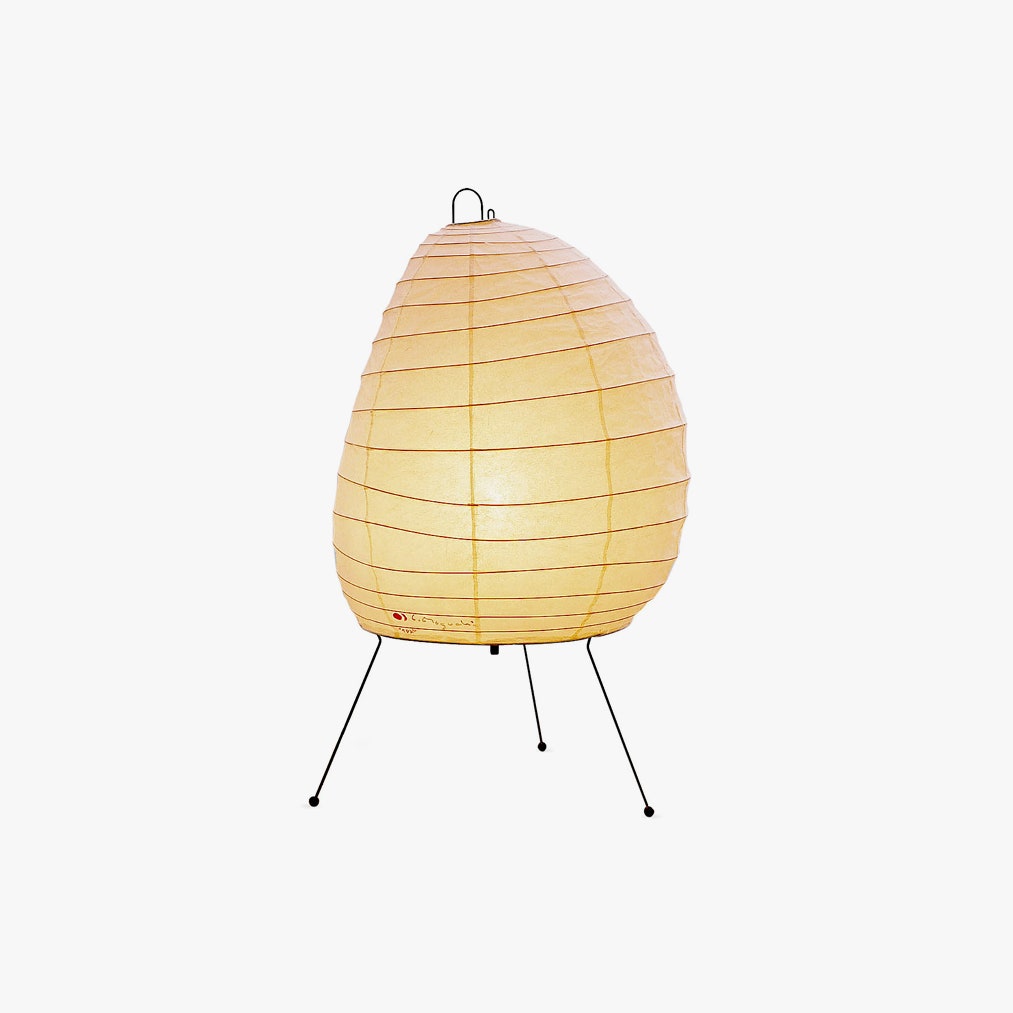 Now, let us introduce you to the Akari lanterns, which were designed by Isamu Noguchi. Made using century-old Japanese craft techniques, these special lanterns deliver a distinct glow that defines their iconicity. Additionally, their simplicity and budget-friendly price are what make it easy for homeowners to incorporate these beautiful pieces of art into their homes. 
As such, if you are on a tight budget, these little lanterns might just be what you are looking for to light up any space. 
Barcelona Chair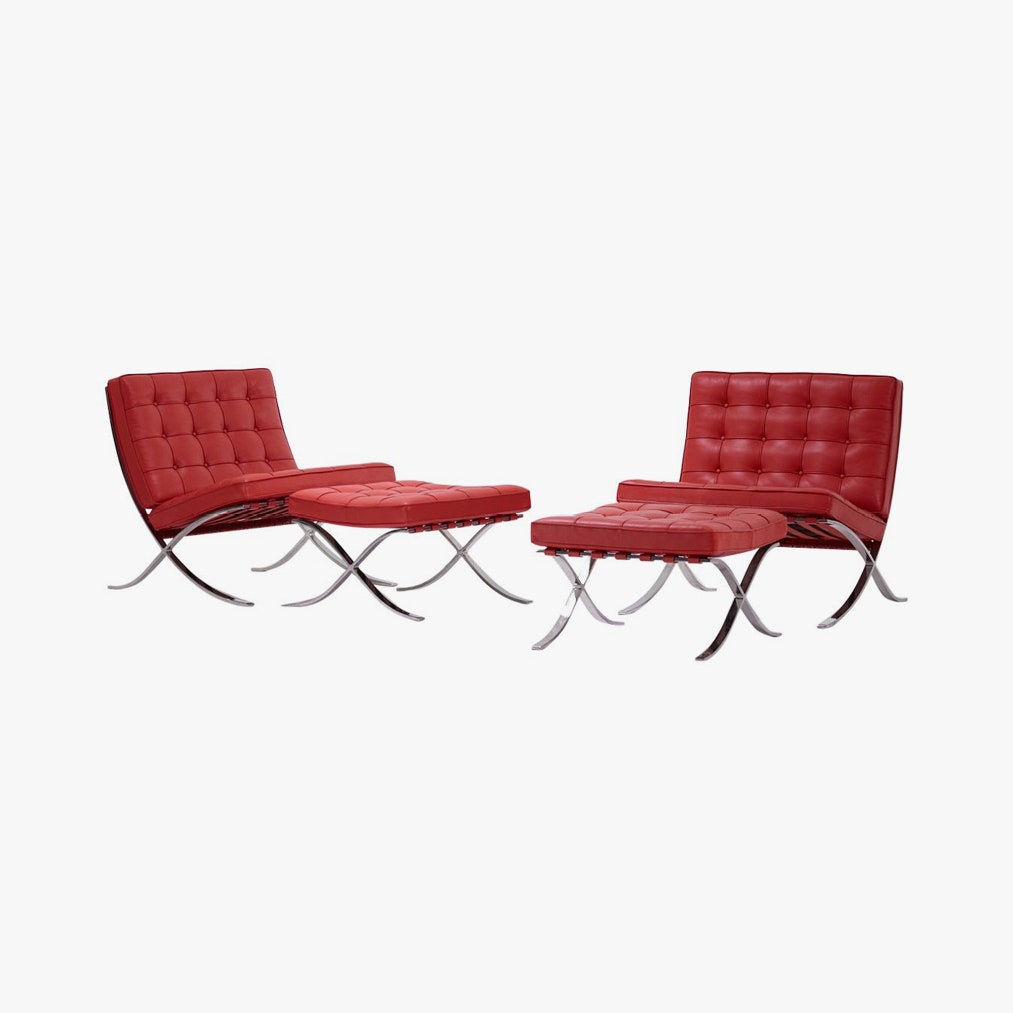 Designed in 1929 by Ludwig Mies van der Rohe, the Barcelona chair has an enigmatic furniture design that you must check out. And we are quite sure the first word that'll come to your mind upon seeing the Barcelona chair is 'versatility.' 
Its durable chrome steel and a streamlined form make it complement other contemporary and formal furniture designs. Not to mention the exceptional choice of leather upholstery, which helps it age with grace over time and last a lifetime. 
George Nelson's Office Furniture
If you're someone who works from home and is looking for a functional furniture piece to store files and other important stuff, you cannot ignore this George Nelson's office furniture. This option is a welcome change from the mundane monotony of the old-fashioned office furniture. 
Focused on providing durability and ample space for storing essentials, this furniture design is not something you see every day.
Grand Repos Armchair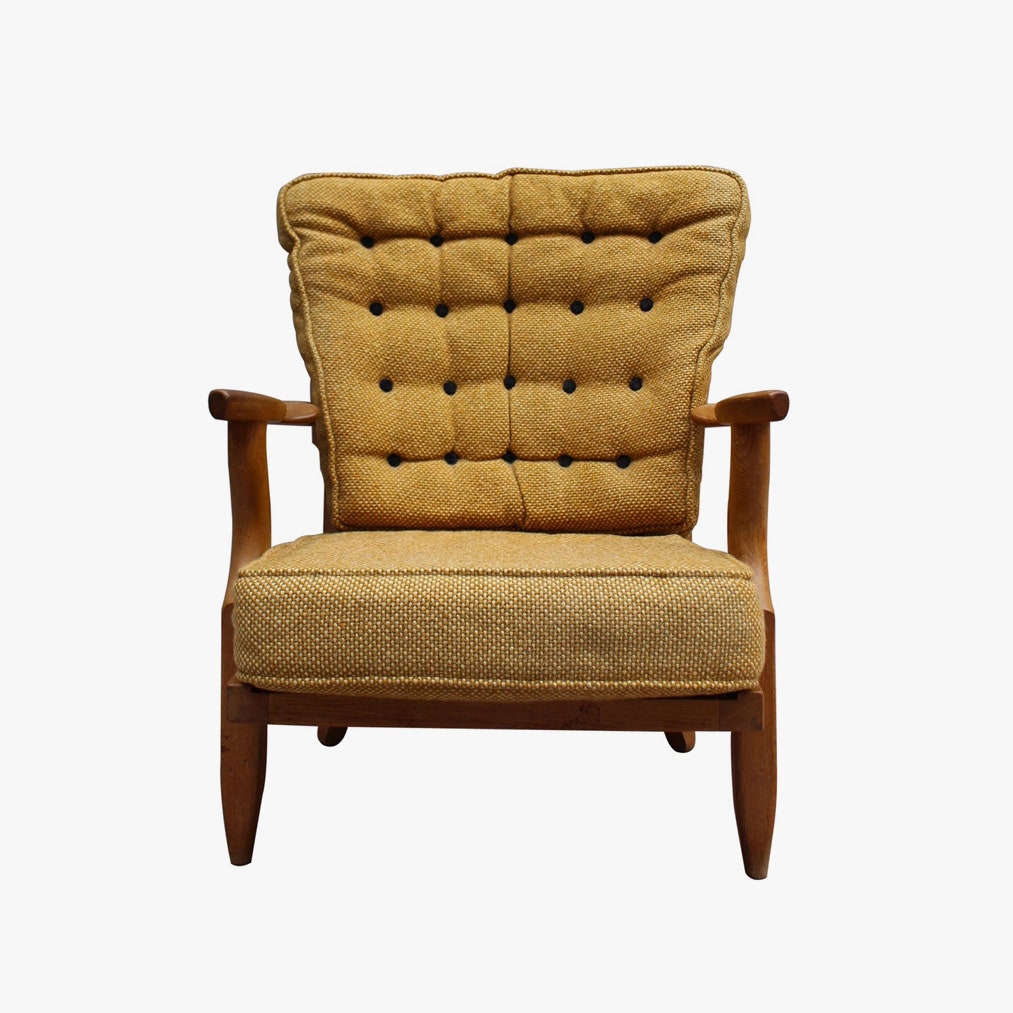 Looks familiar? Well, there's a good reason for that. These chairs are used almost everywhere, as they amalgamate classic techniques and natural materials with a sense of sincerity. Designed by Guillerme et Chambron, this chair is for those looking for a classic and traditional furniture design. So, if you search for a modern look, you might want to skip this one. 
Panton Chair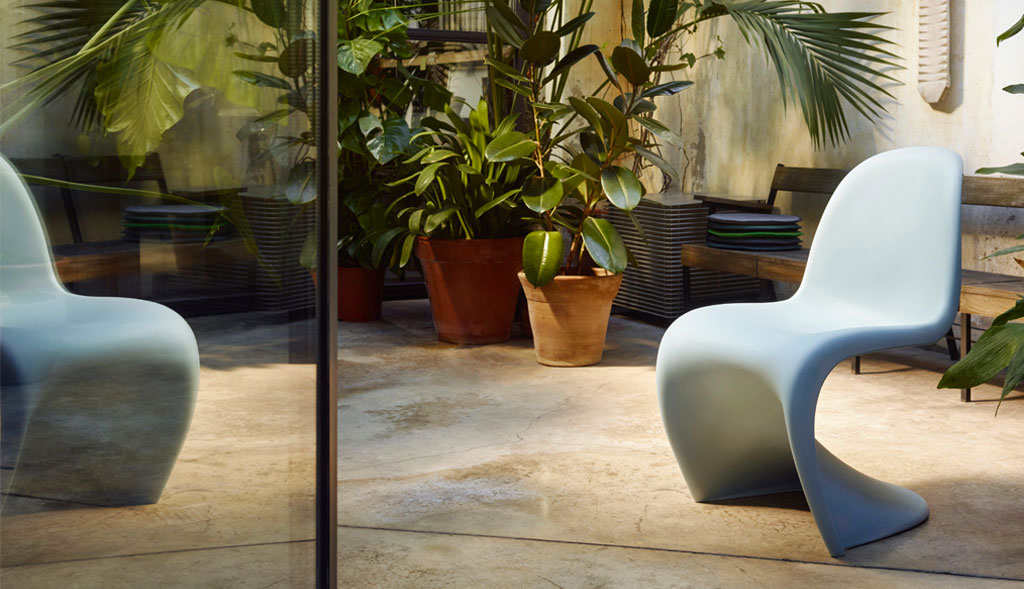 If you're missing the 60's vibe, then the Panton chair would be the right furniture design for you. Designed in the 60s, this marvelous creation by Verner Panton is the first chair to be made from a single plastic mold. So, besides showing it off to your visitors, you can use it to give them a little history lesson.
String Shelving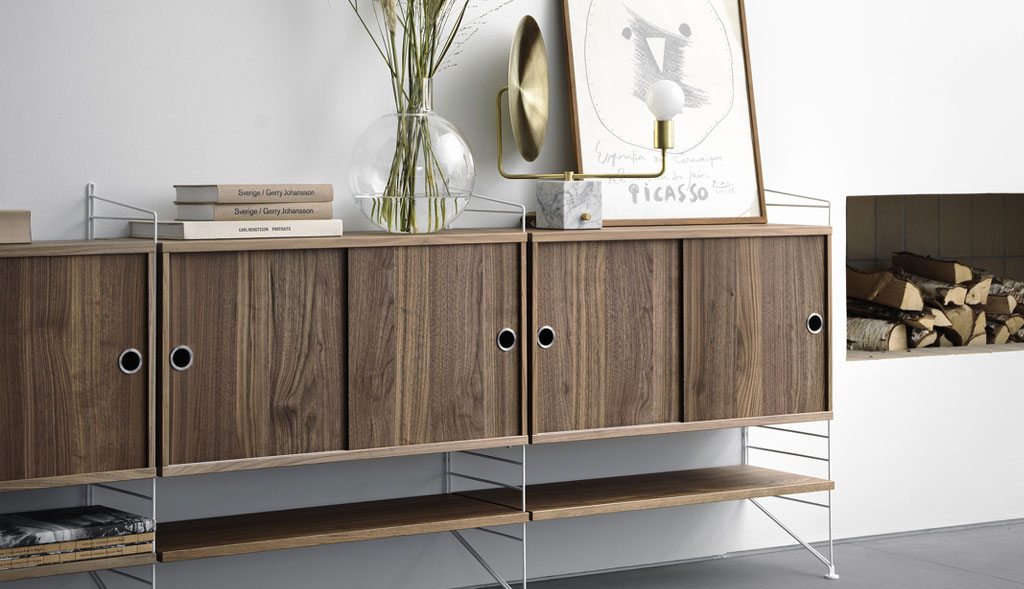 Designed by Nils Strinning in 1949, the string shelving sported one of the most iconic furniture designs of the twentieth century. It is cheap, can be easily assembled, and is suited for both large and small spaces, for starters. 
The minimal Scandinavian design of this top-quality yet affordable shelving system is what makes it so unique and visually pleasing. Plus, you can rest assured that it will stand the test of time quite conveniently.
PH5 Pendant Lamp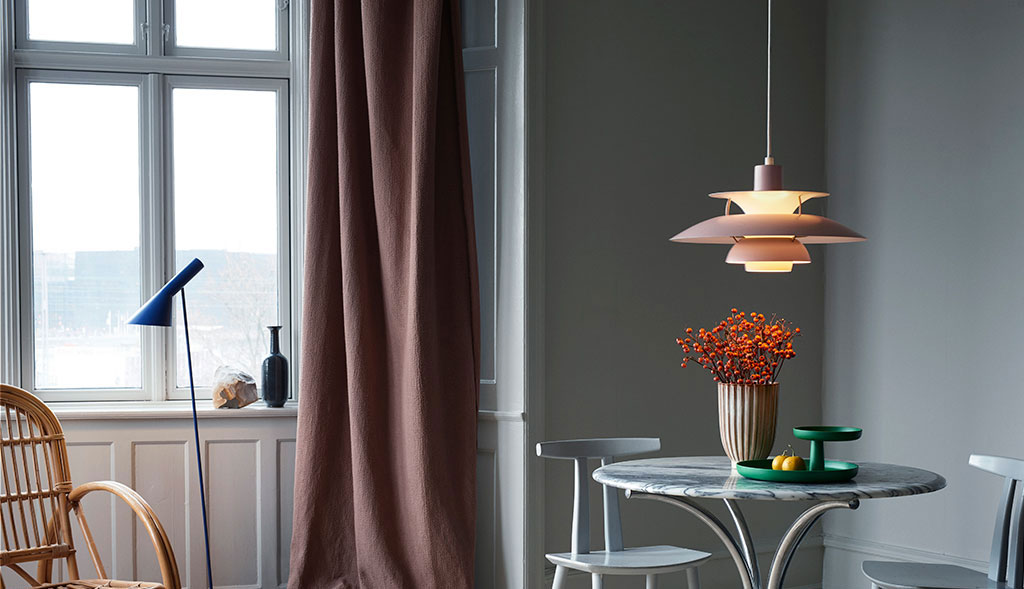 Next up, let's talk about the PH5 Pendant Lamp, which is known to be a top-class light fixture  design for its precise and uniform distribution of light. This unique lamp is assembled in a way that ensures that the light is directed downwards, producing a diffused and soft effect. 
This masterpiece was designed by Poul Henningsen in 1958, who realized the usefulness of light and how tweaking its harshness could produce mood-altering effects. If your living room needs some efficient lighting, you can consider installing the PH5 Pendant Lamp.
Noguchi Table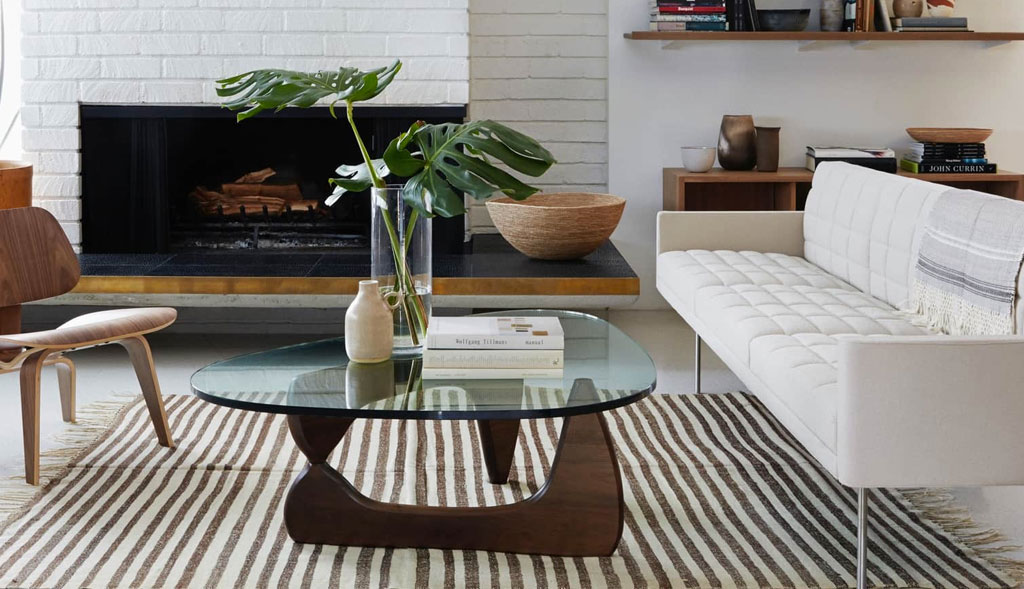 We also have the Noguchi table, which is another piece of art from the ingenious designer, Isamu Noguchi. First sold in 1944, this unique table sports a glass-made tabletop supported gracefully by two organic-looking base elements, thereby producing a harmonious furniture design. This table is undoubtedly one of the best furniture sculptures we have seen so far.
Stool 60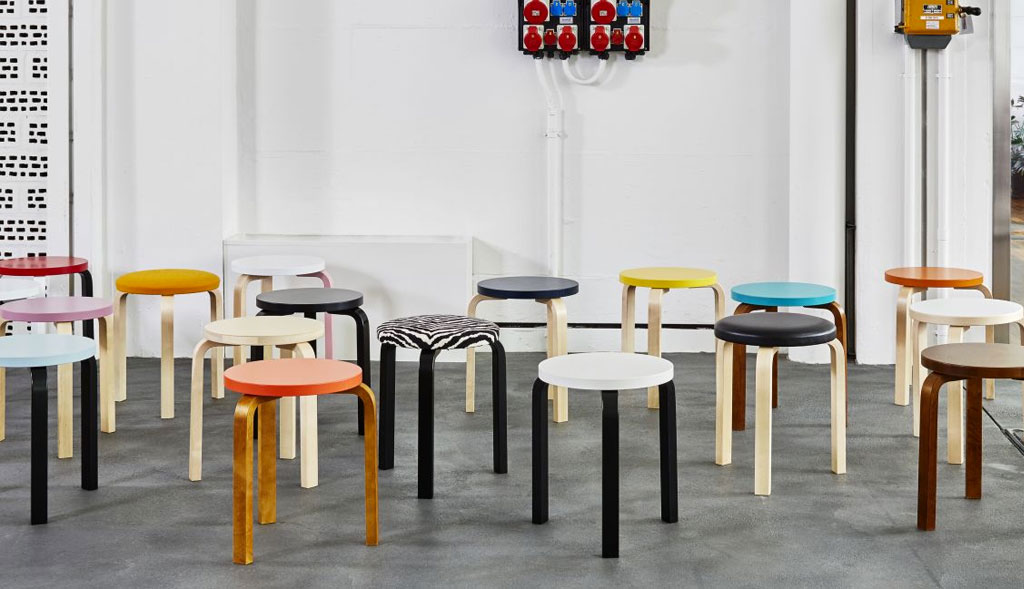 The Stool 60 was designed by Alvar Aalto in 1933, a pioneer of laminating and wood-bending. During his early years, he experimented with numerous manufacturing techniques to create a product that could be duplicated on a wide scale. 
That is when he designed the Stool 60, which has a round seat and is supported by three bent legs. For us, the highlight of this furniture design is its simplicity, which is certainly the reason why it went on to be such a massive success.
LC4 Chaise Longue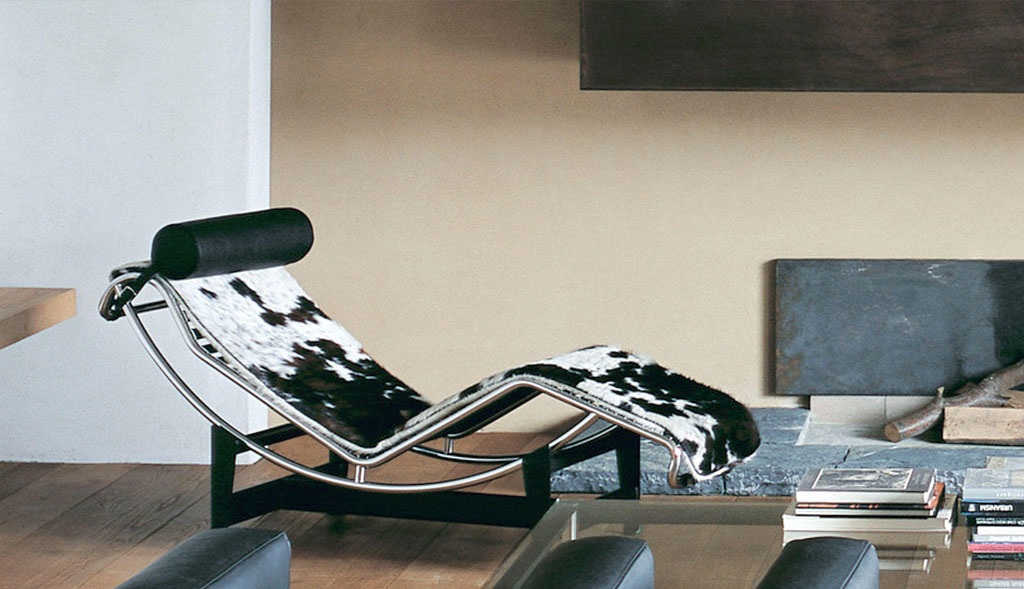 According to us, if there's any furniture more important than a chair, it is a chaise lounge. Designed by Le Corbusier in 1928, the LC4 Chaise Lounge boasts a curved frame that rocks back and forth as one rests on it. Additionally, a padded cylindrical headrest and a thin mattress  add to the chaise lounge's comfortability. 
As far as the design is concerned, it is simple yet elegant; definitely, something homeowners would love to have in their living rooms or in their balconies. 
Wassily Chair Model B3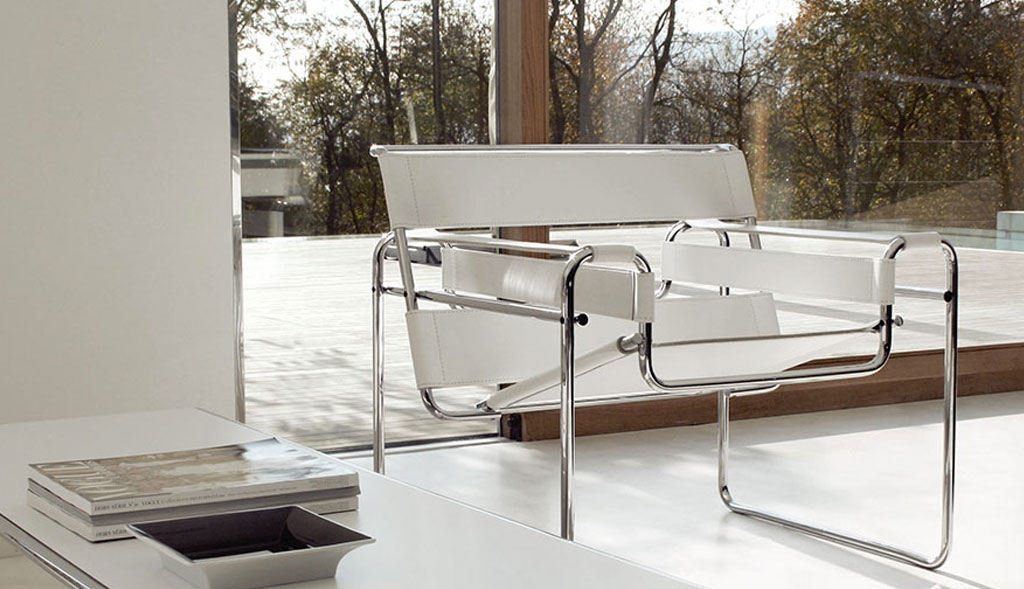 Often referred to as just B3, this piece of art oozes modernism, ergonomics, and simplicity. Understandably, it is considered to be a very popular Bauhaus chair by many interior decorators. It replaces traditional upholstery with tightly stretched leather, and with the implementation of tubular steel, the Wassily chair has transformed the conventional chair design to a new level. 
Egg Chair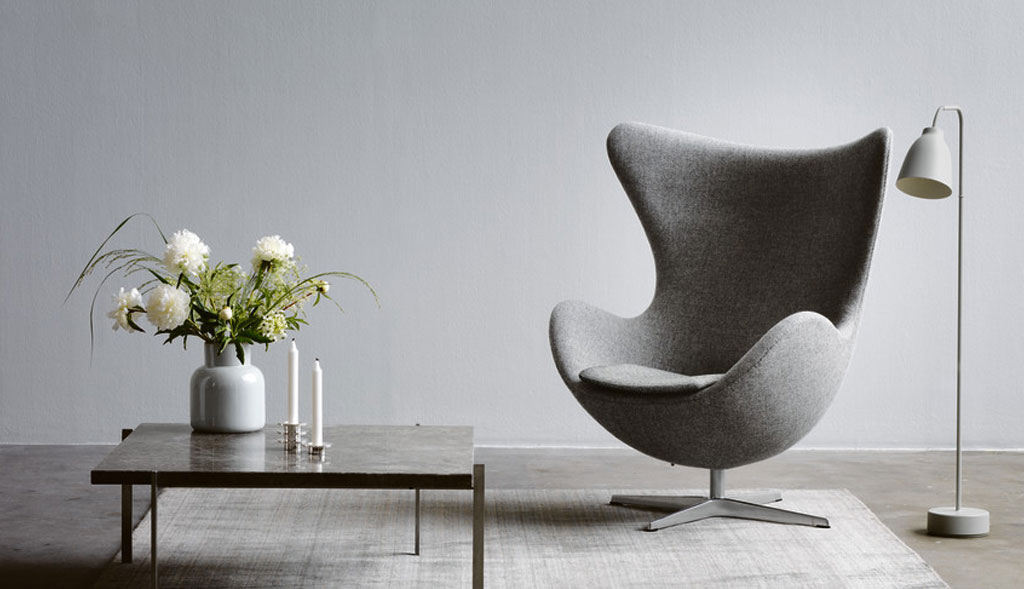 Designed by Arne Jacobsen in the late 50s, the design of the egg chair is truly timeless. The first thing that you are bound to notice in this chair is its egg-like seat, which earned the chair its iconic status. Plus, the rugged and comfortable fabric used on it deserves mention as well. 
If you want to produce a party-like vibe in the living room, get a few pieces of this chair.
LCW Lounge Chair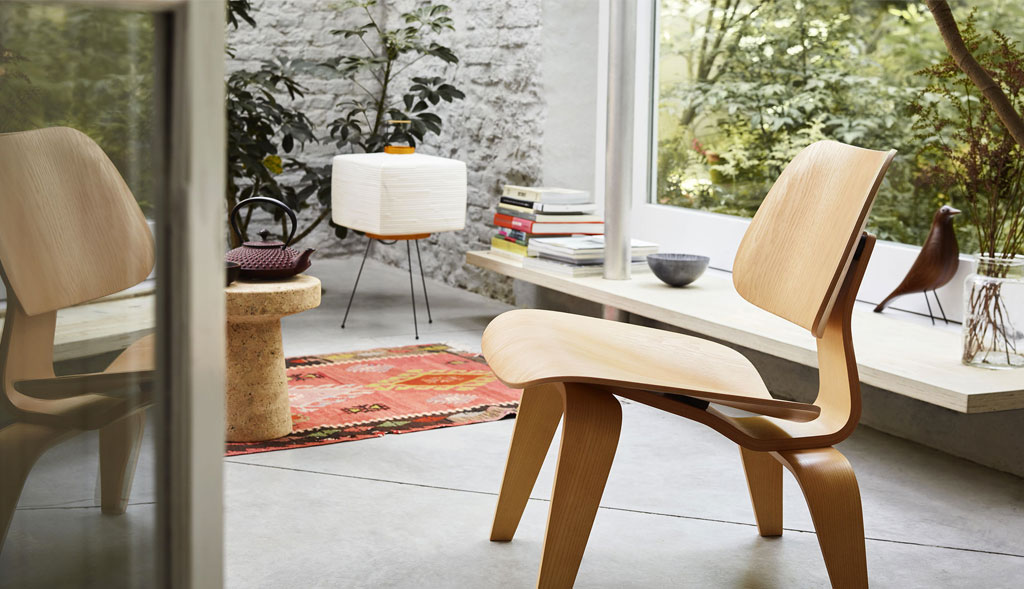 Now, let us take a look at a lounge chair, which was described by Time magazine as the 'chair of the century.' The moment you lay eyes on this beautiful furniture, you will sense class and elegance. It was designed by the husband-wife duo Charles and Ray Eames during their experimentation with molding plywood. 
Today, copies of this high-quality furniture piece are sold under Vitra and remain a top choice for homeowners wanting to add elegance to their home decor. 
Risom Lounge Chair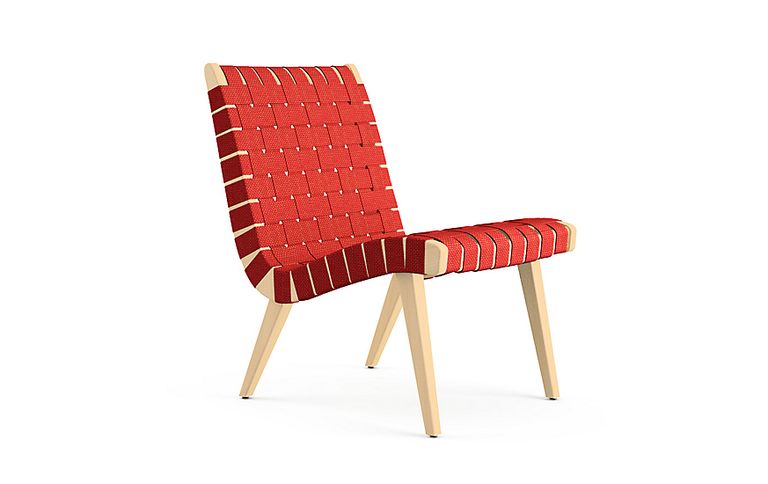 Here's another lounge chair that you can consider if you are interested in history. Jens Risom designed it in 1943 by using the extra parachute straps that remained unused in WWII as its seat. The snug weave made it supportive and comfortable, while the bright wood frame made it look timeless. 
Ball Chair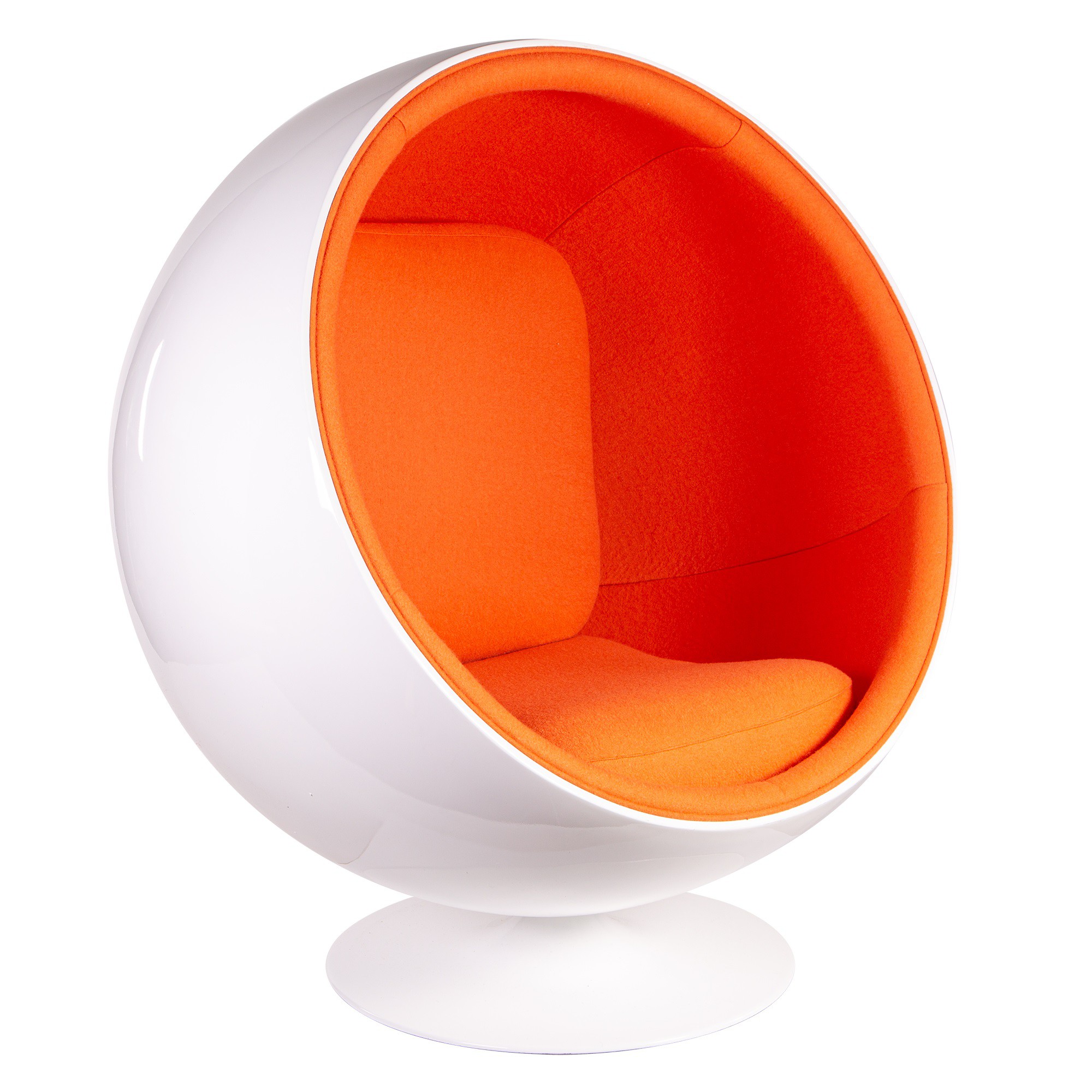 Designed by Eero Aarnio, this unique-looking chair made its debut in 1966 at the Cologne Furniture Fair. Its futuristic shape is what makes it stand out from most other chairs out there. And this helped it slowly make its way into many modernist homes by the end of the 60s. 
But don't think that this chair is all form and no function, as the seat cushion is quite comfortable and people can sit on it for long hours without any discomfort.
Diamond Lounge Chair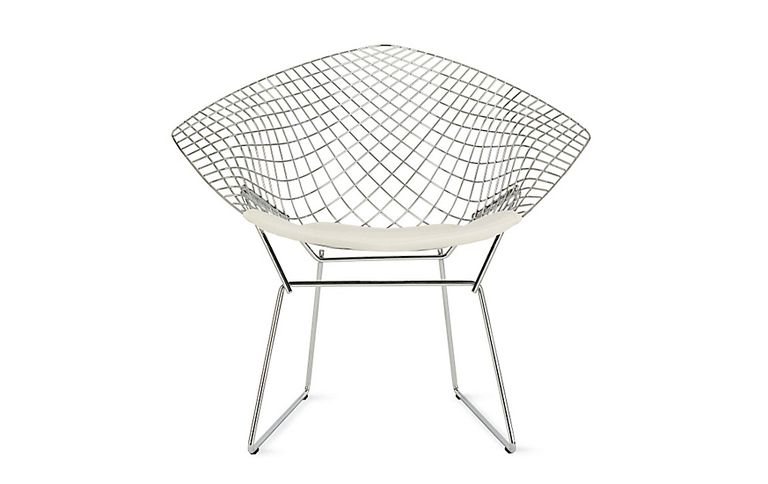 The Diamond Lounge Chair is another iconic furniture design that made the headlines when it was first released. Designed by Harry Bertoia, this magnificent chair is a combination of both function and art. With this chair, you won't find any robust and big wooden frames, making it look extremely minimalistic, and well, made of air.
Malawi Chair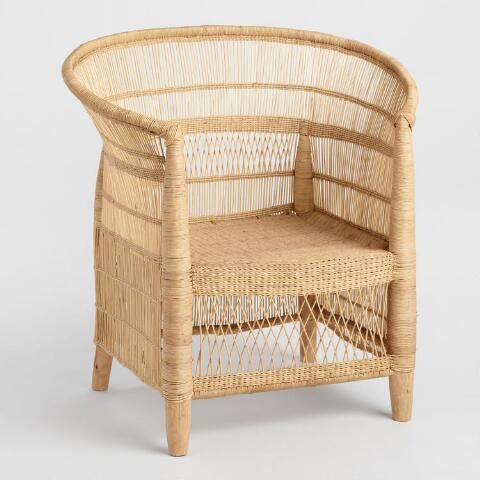 Our next pick is the Malawi Chair. Made by the wicker weaving process, these chairs have a long and interesting history in Malawi. These special chairs were made by putting together wicker layers that are firmly sheathed around a bamboo base. The entire process takes several days to complete, which is why the chairs come at a high price. 
Today, artisans that produce these chairs mostly learned the technique as a tradition from their older family members.
Clam Chair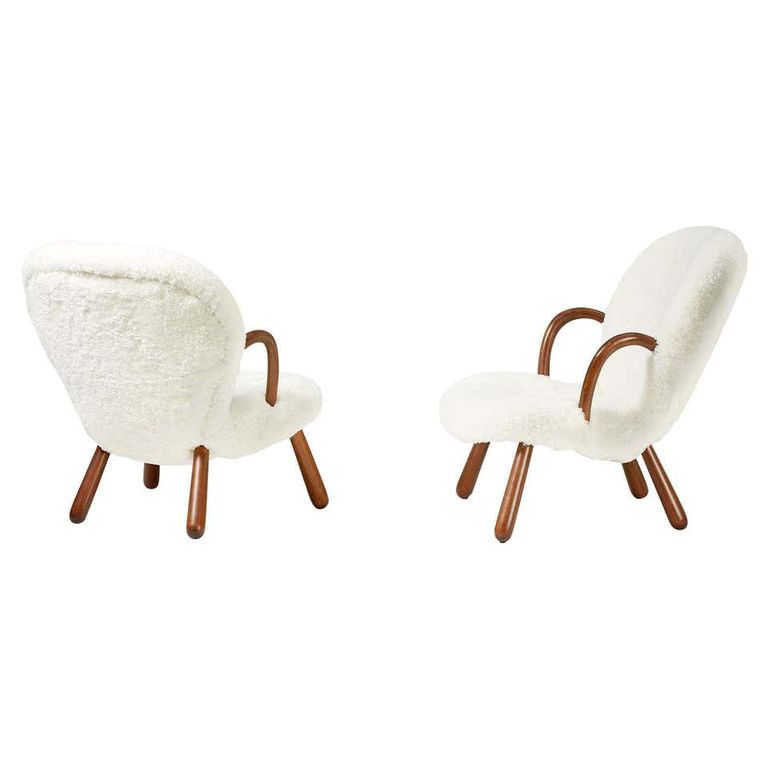 Designed by Philip Arctander in 1944, this cozy-looking chair is one of the most unique furniture designs the world has ever seen. The most striking factor about this chair is its fur-like seat, which provides top-notch comfort and spectacular visual appeal. Plus, the design of the chair boasts class, as is evident from the picture above. 
On top of that, the clam chair is associated with a bit of conflict as well. A lot of design experts claim that IKEA and not Philip Arcadander actually designed it. But no matter who designed it, most people would agree that it can complement other furniture designs really well.       
Senufo Stool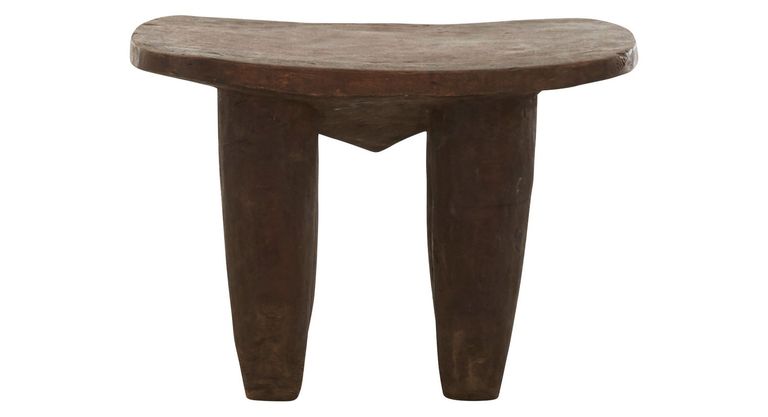 There's not much to say about the Senufo Stool because it is made from just a mere chunk of wood. However, it has a lot of history attached to it. You see, these stools were first created by the tribal people of Ivory Coast and Mali exclusively for sitting purposes. 
That being said, what makes the Senufo stool special is its sturdy and durable seat. Also, the wood symbolizes top-quality artistry, which, again, is one of its key highlights.    
Director's Chair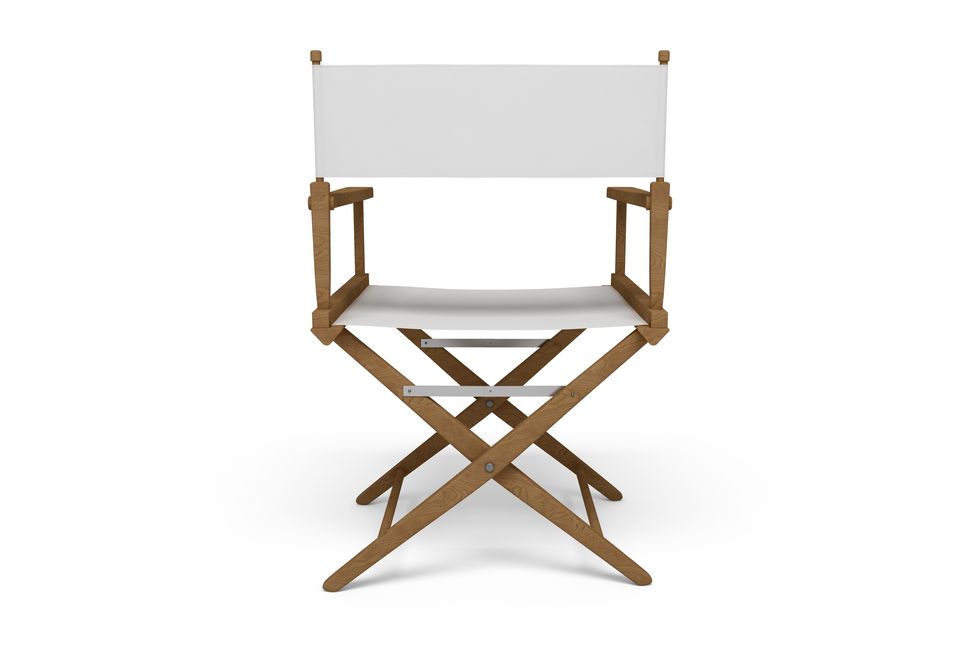 We bet there isn't anyone reading this article who is not familiar with the director's seat. We have all seen them in movies and TV shows, but do you know where they originated from? Well, their design can be traced back to the Roman X-shaped Curule seat. 
Perhaps, the biggest advantage of this chair is its ability to be easily transported from one place to another. This makes it an ideal choice for backyards, poolsides, and decks.  
Papa Bear Chair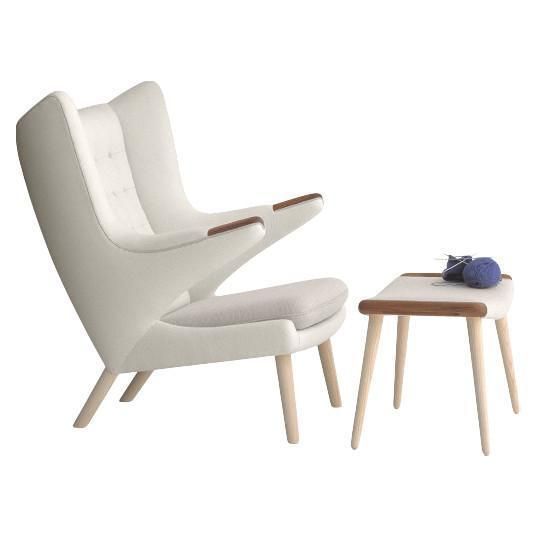 The brainchild of Hans Wegner, the Papa Bear Chair was designed to make it look like a "Papa Bear" with an upward-curving back and outstretched arms. Today, this chair is manufactured by PP Mobler, a Danish company.
Zig-Zag Chair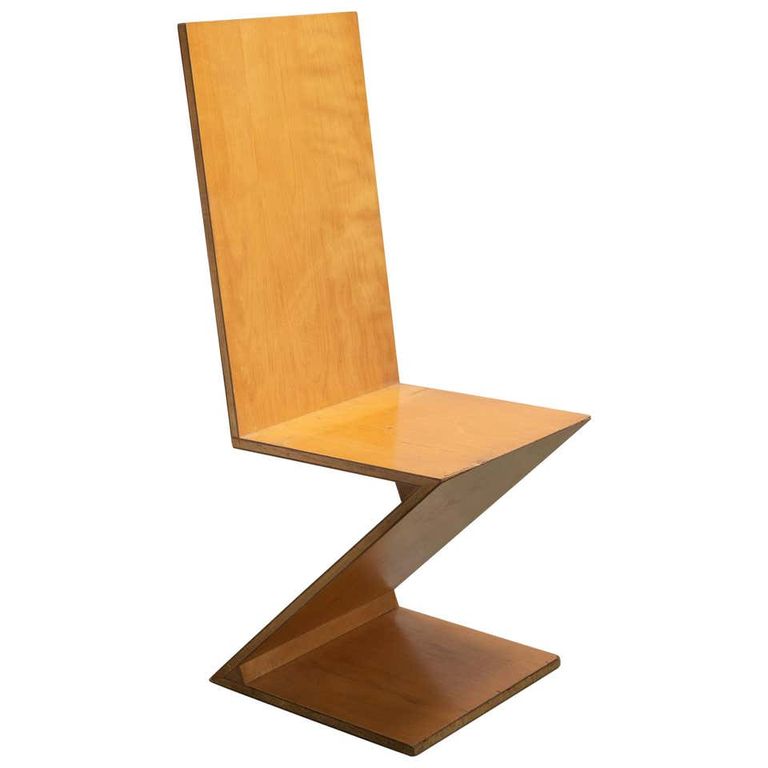 According to Dutch designer Gerrit Rietveld, the zig-zag chair was not a chair but a designer's joke. It was designed for a Dutch department store that was extensively searching for a design that could be easily produced in a short period of time. 
For us, Rietveld's creation is simplistic but has something stunning about it. It comprises only four pieces of wood, which creates a striking silhouette. Today, these chairs are produced by Cassina.
Wiggle Side Chair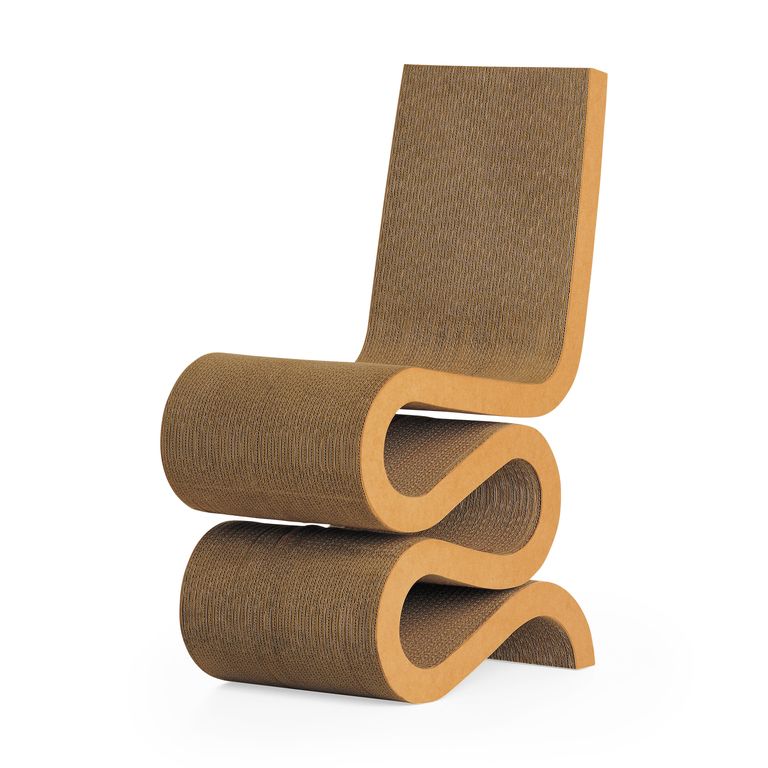 This chair was a product of experimentation with scrap cardboard by the famous architect Frank Gehry in the early 70s. What started as experimentation eventually resulted in this groundbreaking furniture design. 
Gehry was able to make it strong enough to handle human weight by alternating the corrugation of the cardboard. Needless to say, the S-shape is what makes the wiggle side chair such an iconic piece of furniture.
Final Thoughts
So, that brings us to the end of our list of the most iconic furniture designs of all time. Hopefully, this article has helped you gain some useful information on furniture designs that you can consider for interior designing.
It goes without saying a timeless design will age beautifully, an iconic wardrobe, drawer or side-table will look and feel baked into the ambiance, one would never feel like it needs to move, or change.
What do you think?
Comment about your favorite iconic design on this list in the section down below.
 Is there any other furniture design you would want to add to this list?
 If so, let us know, and we'd be more than happy to know about them. 
On that note, let's call it a day. Until next time, take care!
Related Articles
40 Of The Most Unusual and Bizarre Furniture Designs You Have Ever Seen
19 Different Types of Mid-Century Modern Furniture
What Makes Expensive Designer Furniture Worth the Added Cost?
Unusual and Bizarre Furniture Designs You Have Ever Seen
19 Legendary and Timeless Furniture Pieces to Consider
15 Best Places to Buy Furniture Online
13 Acrylic Plexiglass Furniture Pieces to Emphasize the Feeling of Space
Alexandra von Furstenberg and Her Acrylic Furniture Design
33 Insanely Famous Buildings to See in Your Lifetime
45 Of The Most Famous Buildings In The World With Unconventional Architectural Structure
5 Buildings Destroyed During WW2 Now Rebuilt From Ashes
What is the Papasan Chair & Why Is It Cool Today
11 Best Leather Recliner Chair