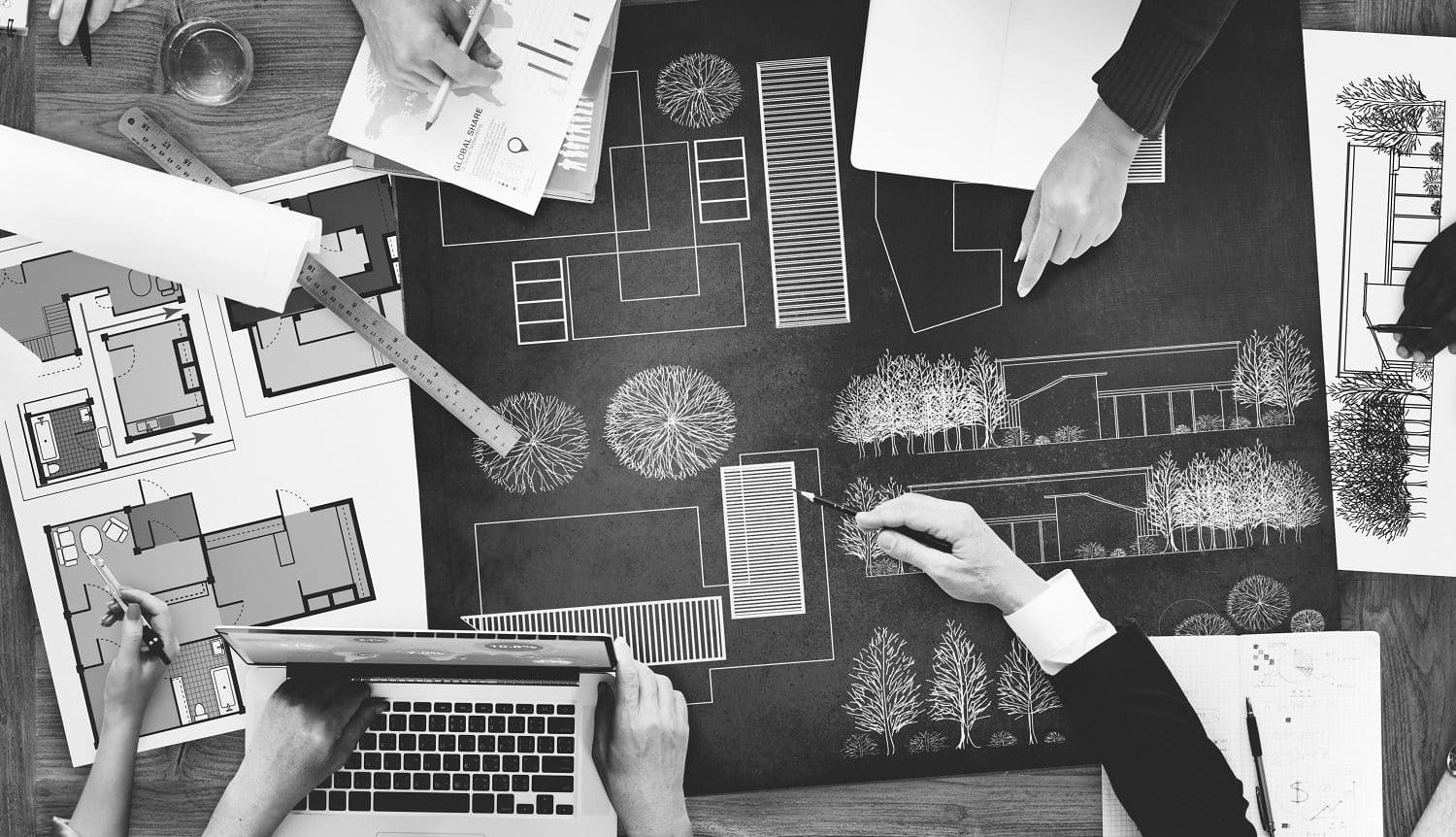 Landing your dream architecture job without experience is difficult, but not impossible.
Like in any other profession, the lack of professional experience can cause companies to choose someone else over you. On the flip side, finding an opportunity sans experience can be a confusing affair – how do you find the perfect position without putting your skills to test?
However, to bring you out from the never-ending circle of job and experience, we've curated a guide with the 7 most effective tips to get an architecture job without experience. We are hopeful that by the end of it, you'll have all the necessary know-how.
Now, let's begin!
 Tips To Get An Architecture Job Without Experience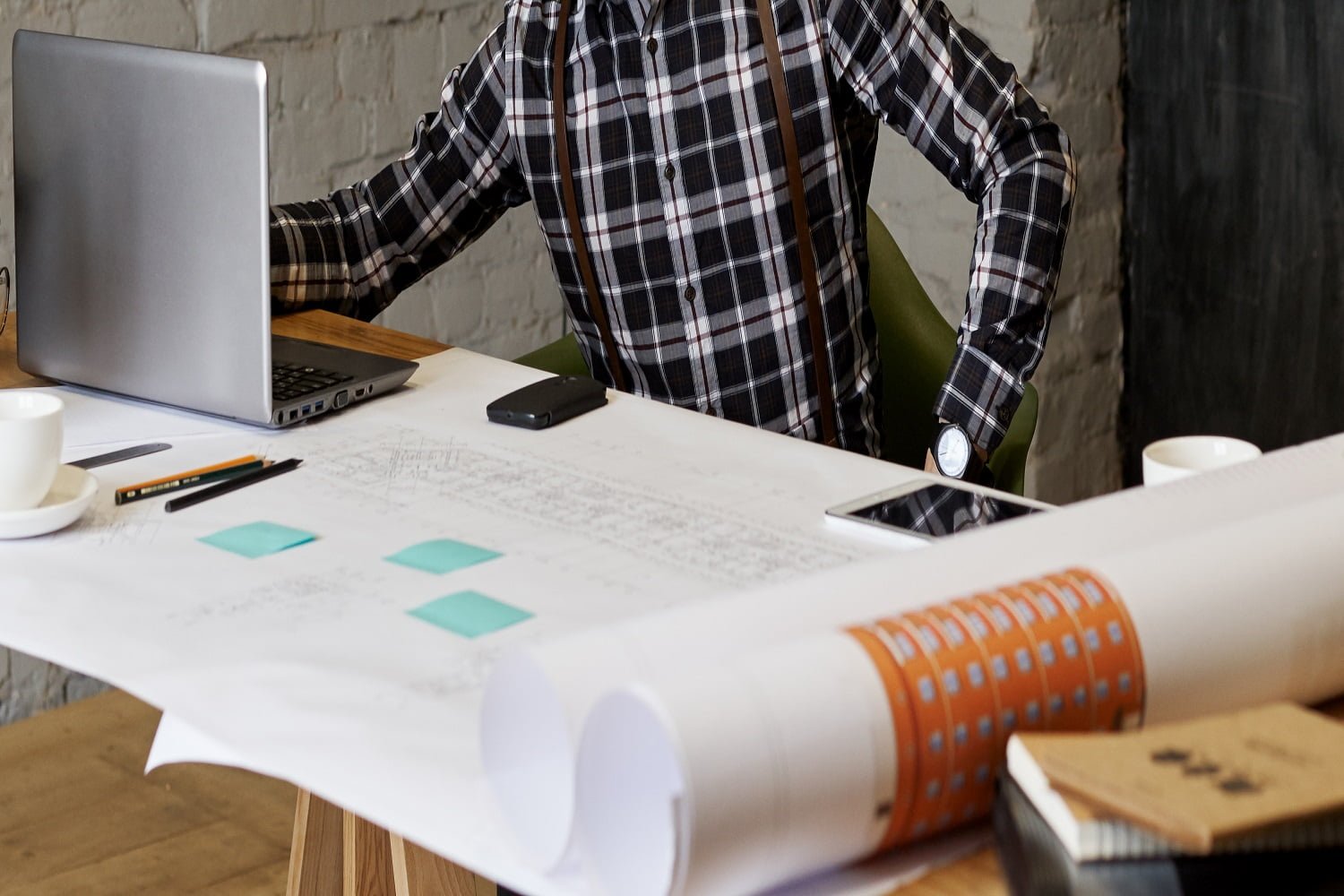 Prepare The Brag Sheet
An important initial step that should come before or simultaneously with the job search is creating the brag sheet. As you may have already guessed from the name, the brag sheet is a document containing every piece of information about yourself that's worth mentioning. In fact, brag sheets are often used to apply to a grad school or tell the organization what a candidate has to offer.
Although you might not have worked with an architecture firm before, it's never a bad idea to put forward any related or even unrelated experience. In a nutshell, the following may be included while documenting a brag sheet:
All academic degrees

Every job that you might have done

A list of projects undertaken in school or college

All professional qualifications

Any ongoing academic class or completed seminar

Professional affiliations, if any

Renderings or photoshop projects

Any related sketch or drawing

Design competition

Volunteer work

Challenges solved

Places lived/visited
Another advantage of making a brag sheet is that you can build a resume from practically scratch. For instance, the company may ask you to furnish the details of any design project that you may have worked on, and you can then choose the most relevant ones. Other than that, it also helps you highlight soft skills like teamwork or problem-solving abilities.
Be Specific
Be it in the job application or during the interview; recruiters are usually looking for candidates who have clarity about their potential role. For instance, you may state the exact department, types of projects or even the location you're looking for. This way, you save the recruiter's time in making sense of your ultimate purpose in the company.
For this, conduct a thorough research about the various departments and their portfolios to better understand where you'd fit right in. Besides, it will help the recruiter connect you with the concerned people (if required) who can take your candidature forward. Not only that but defining the job role will also assist you in seeking help from the right people in your network.
Hence, it's advisable to avoid generic or vague phrases like 'a job where I can grow professionally' or 'make an impact on the society' in the application or first round of interview.
Make Your Effort Count
Don't expect to get the full hang of things by browsing through the company's official website once or twice. Similarly, asking a professional only once about the probable questions in the interview may not be enough. Although it may give you a basic understanding, each firm has a different way of approaching the selection process.
Thus, we'd recommend getting in touch with an employee from the said firm (better if he/she is from your preferred department). This will give you a deeper understanding of the entire procedure, thereby enhancing your preparation. And with the advent of so many social networking sites, finding them shouldn't be too difficult. However, persistence is the key!
If you're a fresh graduate, seek advice from your professors and seniors. Beyond that, arrange for mock interview sessions with them or a friend who is willing to help.
In the latter case, it's possible that he/she doesn't have an architectural background. So, you may frame the questions and answers (based on your previous interaction) and hand it over. Record the sessions and see where you can improve. This is also a good way to revise the theoretical aspects.
Don't shy away from making your prospective employer aware of the hard work that you have put in. But in doing so, make sure that you're not coming across as a show-off.
For example, you may casually slip a line like "when I spoke to Mr.X from the Y department" or "when I was discussing it with my professor." There's a good chance that the interviewer will be interested and ask you more about the preparation phase.
Start With An Internship
Internships are a great way to gain experience without any experience per se. Many midsize to large architecture firms often conduct internship drives during the spring break. That said, students prefer to apply for a position after completing their classes, but it might be too late. So, watch out for any offer that may come your way.
Instead, look out for such opportunities that require joining immediately after the classes end. Simply put, complete the application procedure beforehand so that you can join without wasting any time. Apart from that, students may work full-time during summer or opt for part-time work while studying.
Following your full-time gig with a part-time internship is an effective way to build an impressive resume. If you have spent the last year of college working part-time, it enhances your chances of landing a good first job post graduation.
At this point, we'd also like to mention unless an internship offers relevant academic points for a stipend, try finding a paid opportunity. Otherwise, opting for a non-paid position should be the last resort.
Show Intent
Believe it or not, but your intent to build on experience makes a positive impact on the employer. So, even if you don't find a chance to intern with that sought-after firm, go for a smaller organization.
For instance, it may so happen that you find a small but viable organization in your area. Check on them to see if they are willing to take an intern. In most cases, such firms don't have enough work or infrastructure to accommodate a full-time intern. Hence, you can offer your services part-time or after service hours.
Moreover, being proactive goes a long way to keep all options open without the fear of getting rejected. If you don't crack the interview at that big architecture firm for your first job, you'd know not to lose heart!
Besides, experienced architects are usually kind and cooperative to young, would-be architects. Since it's a close-knit community, cordial relationships can be the key to finding bigger opportunities in the future.
Keep in mind that such internships seldom offer any money. But since it'll be a part-time gig,  you might want to take up some other job to look after the expenses.
Get Recommendations
Going back to our point of creating cordial relationships, bagging a recommendation can do wonders to kick-start your career. Although some people may not ask you to come for a formal meeting, it's highly likely that most experienced professionals would want to gauge your ability before referring. After all, who'd like to take the blame for an underperforming employee?
But don't limit yourself to the immediate community. Look around everywhere-from social networking sites, professors and college mates to anyone who has the chance of coming in contact with an architecture firm. If they don't have a position for the time being, ask them to get in touch with you once an opportunity arises or forward your contact to someone who may help.
Work On The Interview Skills
Looking for an opportunity and preparing to crack the interview should run simultaneously. The last thing you'd want to do is being underprepared for the big day. And there are aspects other than just theoretical knowledge to brush upon.
In this regard, work on your body language and clarity of speech. Nervousness is perhaps inevitable, but it's better not to let it interfere with your communication skills. Focus on being confident but not over-smart. Likewise, ensure that your words come out clear at the right pace. And make sure you're patient enough to listen to the questions or comments from the interviewer.

Final Words
That's it from us for today's guide!
Getting an architecture job without experience requires a lot of intent, so better not compromise on that aspect. No matter how immaterial a gig may seem, its value can accentuate your resume like no other. Thus, don't be reluctant to grab any related opportunity. That said, unrelated opportunities can be a testimony of your soft skills.
While it's almost time for us to bring down the curtains, here's one more pro tip: if the firm you're applying to has a said format for a resume, follow that strictly. If not, seek guidance from your professors or resume-building websites (both free and paid).
Till next time, stay safe!
Related Articles
42 Best Lego For Architects | Lego Architecture Sets
17 Best Squarespace Templates For Architects