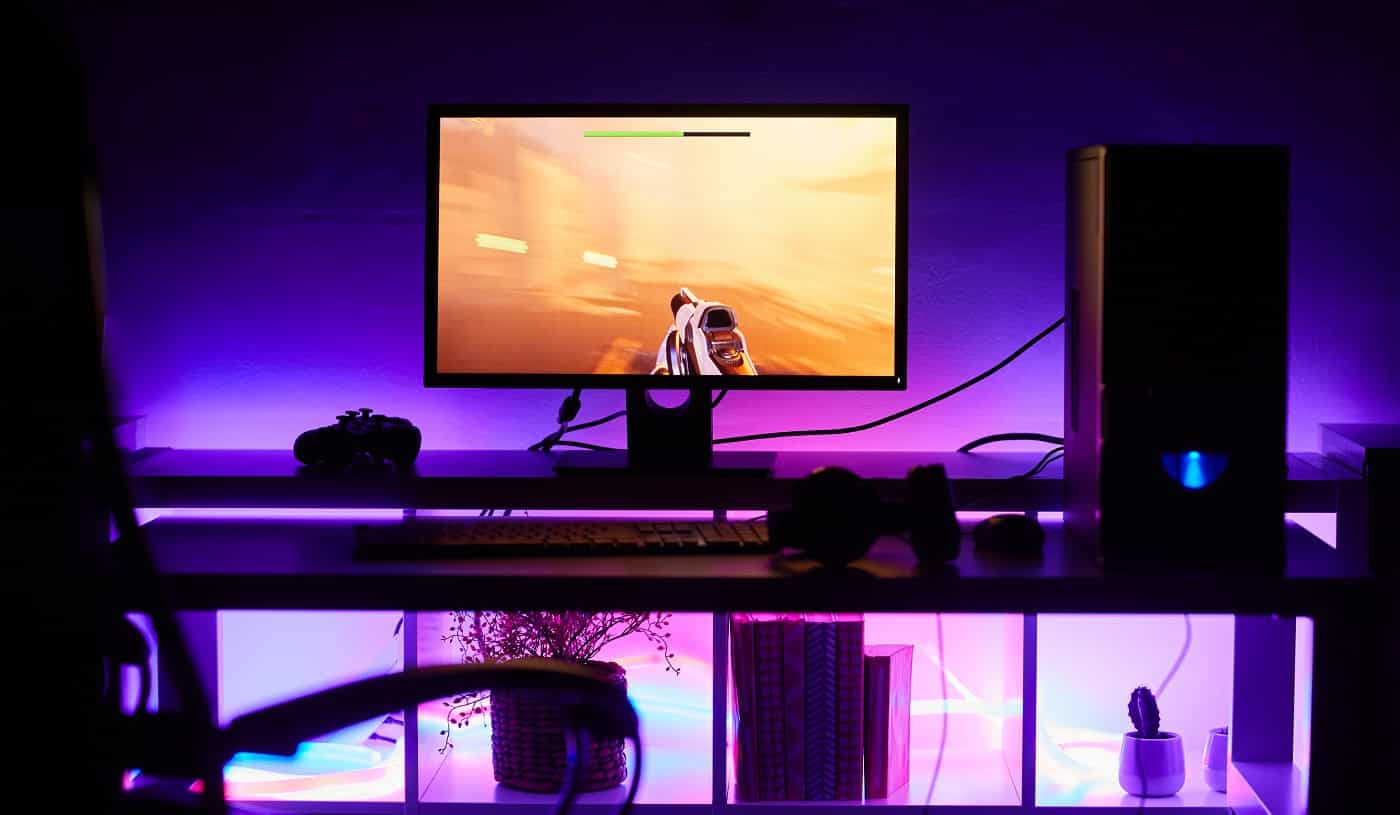 Monitors are incredibly crucial when it comes to your viewing experience, whether you use it for gaming or not.
The perfect gaming monitor offers a unique blend of good resolution, refresh rate, and color features that gives you an opportunity to get immersed in your favorite gaming environment. Choosing the best monitor for this purpose is a significant investment in your gaming future.
However, it is quite an overwhelming task to choose the right one, given that the market is flooded with thousands of options. To help you, we have designed this guide where we have discussed the best possible options that you can choose from. You will get a glimpse into every product's pros and cons and an attached buyer's guide.
So, without any further delay, let's dive right in.
Best 2K Monitors 
IMAGE
PRODUCT
DETAILS

Our Top Pick

Our Top Pick

LG 27GL83A-B 27 Inch Ultragear QHD

NVIDIA G-Sync Compatible
QHD Wide 1440p resolution
IPS 1ms response time & 144Hz refresh rate

VIEW LATEST PRICE →

Asus TUF Gaming VG27AQ 27"

QHD Wide 1440p resolution
165Hz refresh rate
Extremely low motion blur

VIEW LATEST PRICE →

Dell Ultrasharp U2719DX 27-Inch WQHD

Infinity Edge bezels
QHD (2560x1440) resolution
8 USB downstream port (Power charging)

VIEW LATEST PRICE →

Acer KG271U bmiippx 27" WQHD

75Hz Refresh Rate
2 Speakers, 2 Watts per Speaker
AMD FreeSync Technology

VIEW LATEST PRICE →

Asus ROG Swift PG279Q 27"

Adjustable ergonomic display port
G-Sync
Eye Care technology

VIEW LATEST PRICE →

AOC CQ32G1 31.5"

4 ms Response Time
FreeSync
1800R curved monitor

VIEW LATEST PRICE →

Dell S2719DGF

Tilt, Swivel, and pivot features
QHD display up to 155 Hz
FreeSync

VIEW LATEST PRICE →

SAMSUNG 32-inch Odyssey

1000R Curved monitor
G-Sync and FreeSync
240hz refresh rate

VIEW LATEST PRICE →

Acer EB321HQU

IPS Monitor
HDMI & DVI port
60 Hz refresh rate

VIEW LATEST PRICE →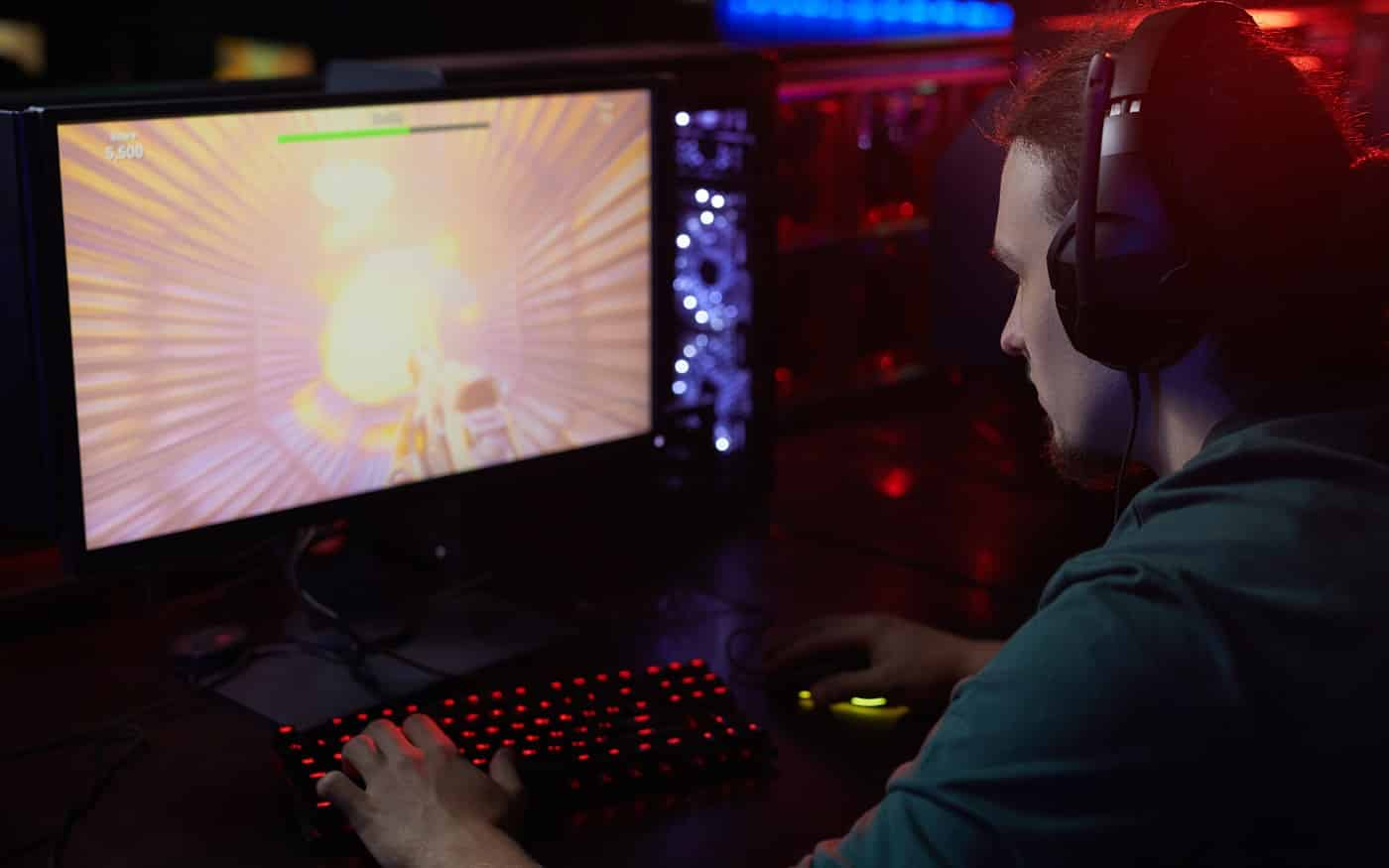 One of our top recommendations is the LG 27GL83A-B 27 Inch Ultragear QHD. This is one of the best monitors when it comes to experiencing great gaming performance. With a brilliant response time, this monitor has made it to this list of our favorites. To know how to enjoy its surreal visual reality, read on.
Sale
Why Did We Like It?
What really stands out about this monitor is that it delivers a clearer, smoother, and faster experience than most of its competitors. It comes with an Adaptive-Sync technology that helps gamers enjoy a seamless experience.
If you are playing fast-paced games, you can enjoy the fluid movements in complete hi-resolution on this monitor. The 144Hz refresh rate provides you with an ultra-fast speed that enables you to see immediate action on the screen.
We understand how important it is for gamers to reduce lag in order to enhance the playing experience. This monitor comes with Dynamic Action Sync to reduce input lag to the minimum. Long story short, you can make the most of every single gaming moment in real-time.
Moreover, the design of this product also stands out. It is virtually borderless, and it seems like the screen stretches to the edge. Also, you can tilt the screen according to your requirements.
What Could've Been Better?
After months of using it, we can only say that it has elevated our gaming experience significantly. However, we also need to mention that it could do with a small upgrade. It lacks USB ports and sometimes that gets difficult to work with.
Pros
Very smooth gaming experience

Good design

Negligible lag

Perfect for high-paced games
If you are looking for a monitor that would enhance your gaming experience with a surprisingly low input lag, Asus TUF Gaming VG27AQ 27″ is the perfect choice to consider. This product is quite popular for the way it smoothens the motion and makes it feel like it is all happening in real-time.
Why Did We Like It?
The thing that we liked the most about this product is the versatility it offers. It allows the user to take their pick from the multiple HDR modes that are available. So, it enables them to modify the performance depending on the ongoing viewing scenario.
Moreover, it is well known for its highly detailed visuals. With a WQHD display, the panel is successful in delivering more than 77% extra on screen desktop space than most regular full HD displays that you find on the market.
Furthermore, the color that this item delivers is nothing short of outstanding. The in-built IPS technology gives you rich color output, all thanks to the 99% sRGB color gamut and a brilliant 1,000:1 contrast ratio.
Also, if you are playing games that require immediate action, this monitor is a brilliant pick. With a 165Hz refresh rate, it reduces lag and motion blurs to help you ace racing and strategy games.
What Could've Been Better?
In spite of the brilliant smooth performance and the rich color delivery of this item, there is a tiny problem that we encountered. If you are playing in a dark room, the black is not very dark and may seem to appear grey. However, this helps you to spot hidden enemies in the games.
Pros
High refresh rate

Outstanding color output

Very detailed visuals

Highly versatile
Cons
Black areas seem to appear grey
Next up on the list, we have Dell Ultrasharp U2719DX 27-Inch WQHD. To enjoy remarkable ergonomics, broad viewing angles, and brilliant accuracy, this item is an excellent option to consider. With outstanding pixel density, this option is good for both work and play.
Why Did We Like It?
What really stands out about this product is its unique design. With its stylish and exceptionally thin panel profile and sturdy and compact base, it will not occupy too much of your valuable desk space.
Moreover, you can easily pivot or tilt the screen according to your viewing requirements. Also, you can adjust the height of this item for longer gaming hours to become more comfortable. This new design comes with a hinge on the riser that makes modifications a lot easier.
Furthermore, it just does not save space but also keeps your desk clean. With an improved cable management system, you can easily focus on the work and hide away all kinds of cable clutter.
Additionally, to increase productivity, you can easily operate multiple applications by implementing templates that are customizable according to your needs. All you have to do is download the Easy Arrange feature on Dell Display Manager software, and you are good to go.
What Could've Been Better?
It is one of the best monitors that we have tried our hands on so far. However, for a product as brilliant as this, we expected the display not to have shadows. If you are playing in a completely dark room, you might encounter shadows in the darker regions of the screen.
Pros
Brilliant design

Screen can be tilted

Saves space on your desk

Helps in multi-tasking
Cons
Dark areas create shadows
We understand that for competitive gamers, every frame is important. And for that reason, the next item on our suggestion list is Acer KG271U bmiippx 27″ WQHD. This product is a perfect choice if you want to enhance your gameplay. With this, you can experience comfortable viewing without any flicker or disruption.
Why Did We Like It?
For gamers, long viewing hours do become a problem. However, with this item, you do not have to worry about that at all. You can stay in your gaming fight for very long hours because the flickerless technology, coupled with the blue light filter makes it very comfortable to view the screen. 
These help to minimize eye-strain that often happens because of prolonged usage from long gaming hours.
Moreover, it helps you experience crystal clear viewing. Your gaming experience will reach new heights when you are able to focus more clearly on the screen. This WQHD monitor delivers a magnificent 100,000,000:1 contrast ratio and ultra-quick response that makes it possible to have outstanding visuals.
Additionally, on this monitor, the pictures seem to come to life. The images pop up because of the 6-axis color adjustment that makes the screen conjure a high standard of light and color accuracy. Besides gamers, design and photo enthusiasts are equally in awe of this feature.
What Could've Been Better?
There's hardly any complaint about how well this monitor performs. However, we should mention that the height is not adjustable. In case you want to put the TV on a desk, adjust the desk height accordingly. Also, the internal speakers of this device can be better.
Pros
Good for long hours of use

Amazing visual experience

Very sleek design

Rich colors
Cons
Height of the TV is not adjustable
Next up, we have another of our favorites, Asus ROG Swift PG279Q 27″. It is an excellent choice and a highly impressive option if you are considering it for gaming purposes. It boasts ultra gaming features, brilliant performance, and exceptional build quality.
Why Did We Like It?
The first thing to catch our attention was its design. Its highly thin bezel design is a perfect suit for gamers and non-gamers alike.
This design brings out the optimum balance between screen size and the perfect resolution that is needed for gaming. Even otherwise, it is highly suitable for a long viewing experience.
Moreover, you will not experience any glitch with this item. We understand how much of a pain that is for gamers. This item comes with a NVIDIA G Sync technology that prevents any stutter or screen tearing. You can happily enjoy the smoothest gaming experience with this product.
Furthermore, it also prevents you from experiencing eye-strains that are a very common by-product of long hours of gaming. ASUS Eye Care technology comes with a low blue light filter and added flicker-free panels that work as a good companion to your gaming marathon.
This item has made it to our list because of the highly gamer-centric features that it offers.
What Could've Been Better?
After using this product for a while, we can say that we are quite satisfied. However, we should mention that the default color settings are not really impressive. We suggest that you customize the colors according to your requirements. Once the color is customized, you are good to go!
Pros
Good gaming experience

Prevents eye-strains

Brilliant design

No flicker or glitch
Cons
Default colors are not very good
If you are looking for a monitor that will give you an immersive experience, AOC CQ32G1 31.5″ is one of the best options to consider. It comes with very well-rounded elements and has upgraded viewing features, all thanks to its curved body. With a high refresh rate and resolution, we would say that this is one of the best budget options!
Why Did We Like It?
The first thing to stand out about this item is how brilliantly that manufacturer has designed it. The curved design is beautiful and gives you an elevated experience whereby you are put at the center of all actions.
People who like immersive gaming experience, this is just the one you have been looking for!
Moreover, with this item, you will face no problems with glitching. The 144Hz refresh and 4 ms response times ensure that you enjoy the ultimate smooth gaming time. These features add fluidity to the games, and you can enjoy an instant response from your mouse and keyboard actions.
Furthermore, with this item, you can create your ultimate battle station. Because of the frameless design it offers, there's minimal bezel distraction. The ultra-clean set up with the perfect narrow border is ideal if you are thinking of creating an astounding battle station.
What Could've Been Better?
We have no complaint regarding the display and the design of this product. However, after using it for a while, we have realized that the controls can be smoother. This can be adjusted better if you go to the AOC website and download a software that will enable you to control the device more efficiently.
Pros
Brilliant design

No problem of glitch or flicker

Customizable options available

Sturdy stand
Cons
Controls are not very smooth
Honestly, if looks could thrill, Dell S2719DGF would be taking the award for that. With an excellent response rate, it is one of our favorite options. It also offers brilliant color accuracy, which is perfect for enjoying gaming at its best.
To know more, read on.
Why Did We Like It?
If you are looking for an option that will complement your gaming with a visual experience that is sharp and has tear-free graphics, this item is a stellar choice. With a refresh rate of 155 hertz (overclocked) and AMD FreeSync, you can rest assured that your viewing experience will be exceptional.
Moreover, this option ensures that you are the master of your own gaming universe. This monitor can be tilted or pivoted according to your requirements. It comes with adjustable features that help you find an ideal viewing position that is perfectly suited to your long gaming hours.
Also, you can enjoy the advantage of customization with this item. As gamers, sometimes one profile is not enough, and you feel the need for more. With this device, you can personalize and set up 3 gaming profiles according to your needs.
Additionally, connectivity is effortless with this device. It has a wide range of ports to which you can add all your primary and secondary devices.
What Could've Been Better?
After using it for a while, we noticed that it does not perform very well in dark rooms. If you are more used to playing in rooms that are relatively dark, you may experience the black areas on the screen as grey patches.
Pros
Supports multiple gaming profiles

No screen lag

Highly adjustable monitor

Very low input lag
Cons
Does not perform well in dark rooms
We are almost reaching the end of our list, and next up, we have SAMSUNG 32-inch Odyssey. This item comes with a one of a kind visual design that will surely grab your attention. It is one of the best monitors in the curved gaming screens department. The highly immersive experience and the stellar design that it offers is quite exceptional.
Sale
Why Did We Like It?
When we say that it offers an unmatched immersive gaming experience, we are not exaggerating at all. With Odyssey's 1000R panel, your head will get right in the game. This feature matches the curvature of the human eye, and this allows for maximum immersion and a very less amount of eye strain.
Furthermore, with this item, you can enjoy pin-sharp images. It comes with 1.7 times the pixel density than what a Full HD offers. This enables you to enjoy a fuller view with extra space to witness all the action.
Moreover, it does not have the problem that many of its contemporaries face: bad black color in dark rooms. Be it dingy, dark corridors, or beautifully sunlit otherworldly vistas, everything comes to life with the depth that HDR 600 offers.
Also, we cannot help but mention how brilliant the color output is. With Quantum Dot technology, this item produces 125% more vivid colors as compared to regular sRGBs.
What Could've Been Better?
Despite the brilliant display that this monitor offers, we have to say that it faces the issue of motion blur. It is not a problem if you are using it for non-gaming purposes, but this issue can be quite problematic if you are playing extremely high-speed games.
Pros
Color output is outstanding

Very sharp images

No eye strain

Can be connected with other devices
For the ones who are looking for a widescreen monitor with an IPS display, Acer EB321HQU is an excellent option to consider. It is 31.5″ and provides quite a large viewing space that is suitable for gaming and non-gaming purposes alike. Packed with exceptional features and stellar design, this item will surely grab your attention.
Sale
Why Did We Like It?
Visuals are the most important thing when it comes to monitors, and this one aces it. It is stunning from every angle. The wide viewing angle allows color accuracy that extends to 178 degrees. No matter where you are sitting and which angle you are viewing it from, this monitor will provide the perfect color display. 
Additionally, with this item multitasking becomes as easy as a cakewalk. With the PBPand PIP functions, you can do multiple things at one time. You can either press a hotkey or make use of the screen setting menu to use different features that this monitor offers. The utility software that comes along with this product is highly functional in making all of this happen.
Moreover, With 2560×1440 resolution that comes in a 16:9 aspect ratio, it should come as no surprise that the visuals are excellent. The images are not just of high quality but extremely detailed too!
What Could've Been Better?
We hardly have any complaints regarding the performance that this monitor delivers. However, we were not very happy with how the product was delivered. The packaging was a little flimsy, and we were worried that the product might have been damaged in transit. We hope that the manufacturer makes the boxes better.
Pros
Brilliant visuals

Can be used for multitasking

Can be viewed from multiple angles

Detailed crisp images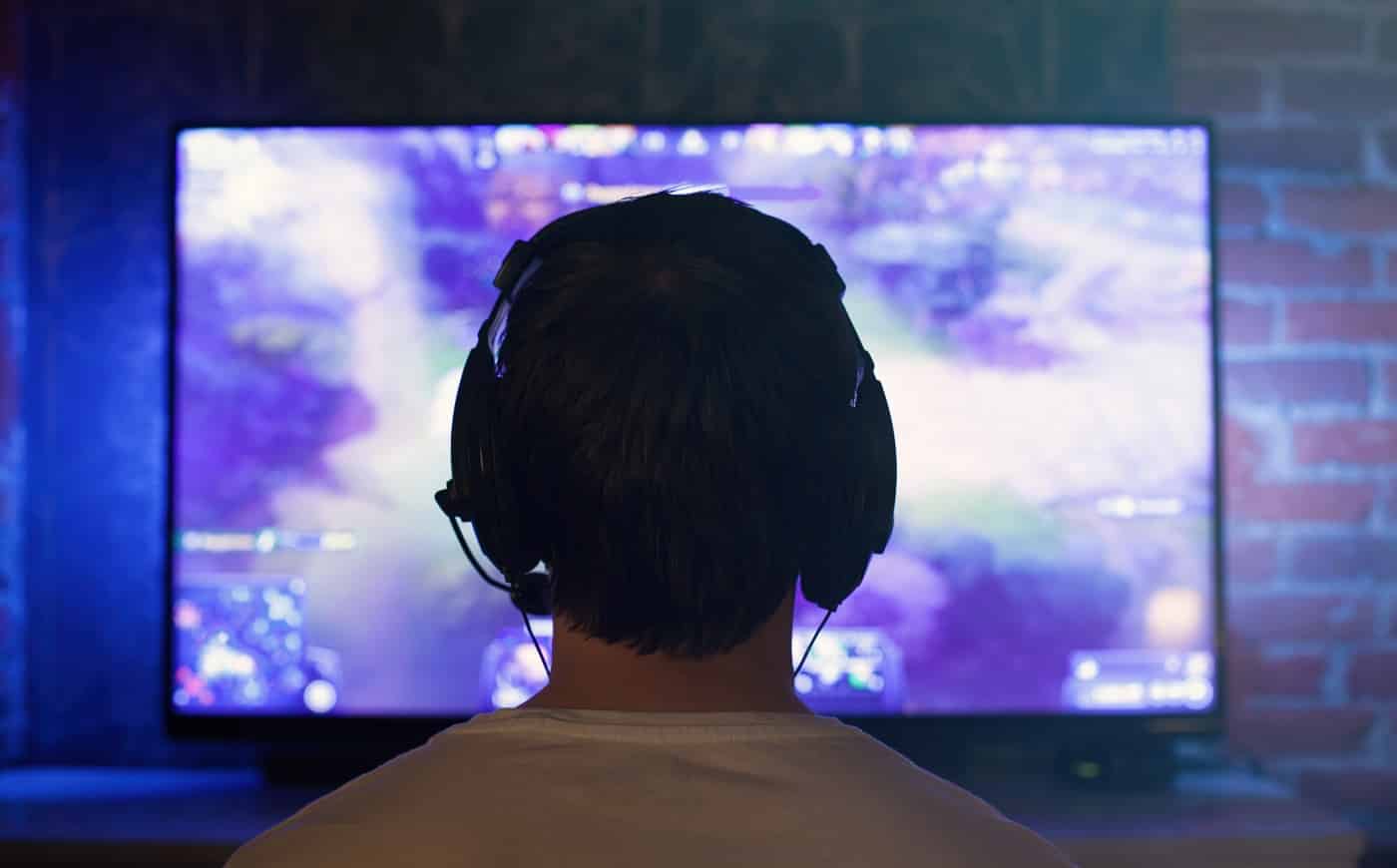 2K Monitor Buyer's Guide
By now, you must have understood a few things that one should look for in a 2K monitor when choosing it for gaming purposes. We have discussed the best options available in the market, along with a detailed description of their pros and cons.
However, we understand that it is not enough, and you still might be facing difficulty in choosing the right option. From what you have read so far, you are only halfway to the destination. To help you further, we are going to talk about a few other considerations that you should keep in mind while choosing the correct option.
Without any more delay, let's check them out.
The Screen Resolution
The days of CRT monitors are now done and dusted. Now that we are living in the days of LCDs and LED monitors, screen resolution is an important consideration. LCD screens deliver millions of minuscule dots (pixels), which in turn has three subsequent pixels that correspond to primary colors.
Rule of thumb to follow is the more the pixel count, the better is the image quality. However, it would be best if you also kept in mind that higher resolution mostly means that you need bigger screens. For example, for a basic QHD resolution, you would need a minimum screen size of 27 inches for the picture quality to be at its highest potential.
But before you opt for a high-resolution monitor, make sure that you also have a high-quality graphics card. If you are a gamer, be careful about this or you might end up having a miserable experience.
Aspect Ratio
Before you can decide the perfect aspect ratio that would be suitable for you, it is crucial to understand what aspect ratio actually means. Put very simply, an aspect ratio is the ratio of the maximum horizontal pixel count to the maximum vertical pixel count.
In case you want extra screen space, ultra-wide resolutions are a good option to consider. These variations come with an aspect ratio of 21:9, and this gives a far more horizontal space than the regular traditional widescreens.
The added screen real estate enhances your immersive gaming experience by surrounding your vision in the gaming environment. Not only that, but it is also very helpful if you are looking for monitors on which you can multitask.
Curved v/s Flat Monitors
It is pretty evident from the name that curved monitors come with curved panels. The traditional variants of monitors were mostly flat screen until the screen sizes started expanding beyond a certain extent.
A curved screen is a better option because it matches the curvature of your field of vision. It causes less eye strain and also helps you view a larger screen area in a single glance.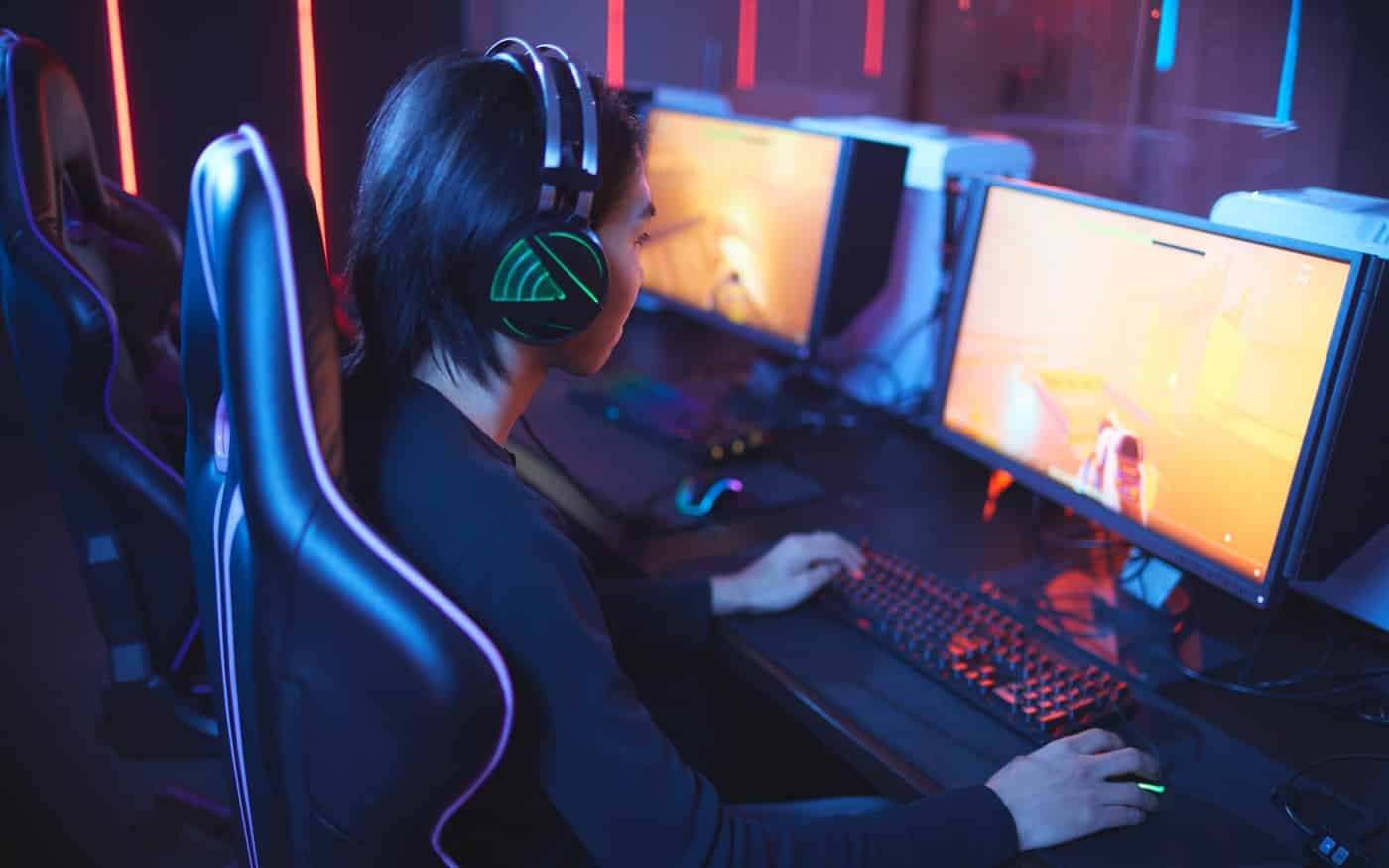 Verdict
And with that, we have reached the end of our informative guide and we hope that it has been beneficial for you. We also hope you had as much fun going through the list as we had compiling it.
Keep this guide handy whenever you are in doubt about which 2K monitor to buy. We promise that it will be of some help.
But before saying our goodbyes, we would like to let you in on our favorites. Taking everything into consideration,LG 27GL83A-B 27 Inch Ultragear QHD is the best overall. If you are looking for impeccable visuals, Asus TUF Gaming VG27AQ 27″ is a good choice.
That said, if you want a monitor with a highly adjustable design, Dell Ultrasharp U2719DX 27-Inch WQHD is the perfect option.
And with that, it's a wrap. Until next time, happy gaming!
Related Articles
9 Best Monitor Arms for UltraWide Monitors
7 Best Monitors for Artists and Architects 
8 Best Monitor Stands [Reviews & Buying Guide]
Humanscale M2 Monitor Arm Review | Clear Winner?
7 Best 6 Monitor Stand to Consider