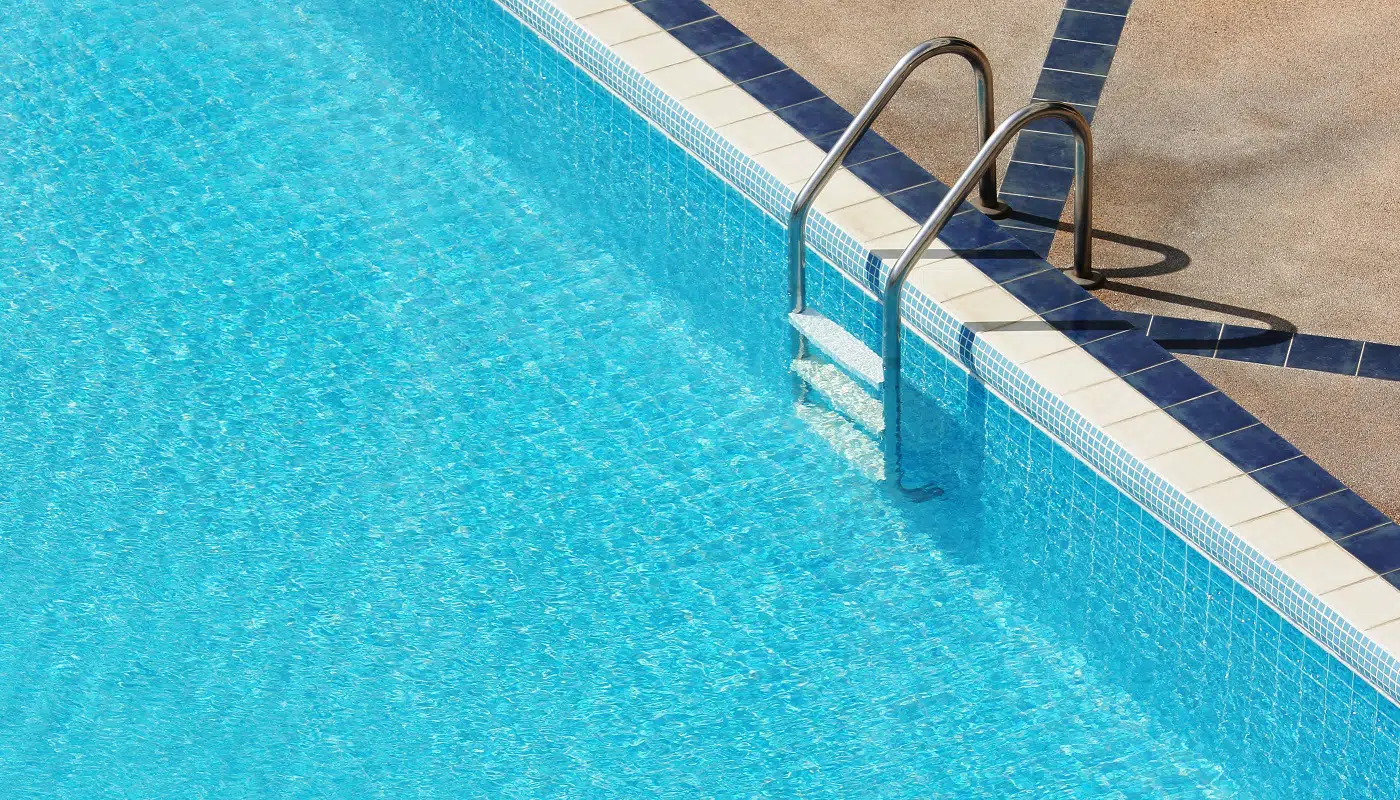 When the summer heat becomes unbearable, a pool is a major blessing! But it is incomplete without the best above ground pool ladder to go with it.
A pool ladder makes entering and leaving the pool convenient. Having an above-ground pool ladder is essential if you have a pool that is above the ground. This is mainly owing to the fact that the pools are tall and can be dangerous to maneuver if you don't have a pool ladder supporting you.
We decided to help you out by reviewing 9 of the top above-ground pool ladders for your convenience.
So, let us begin!
Best Above Ground Pool Ladders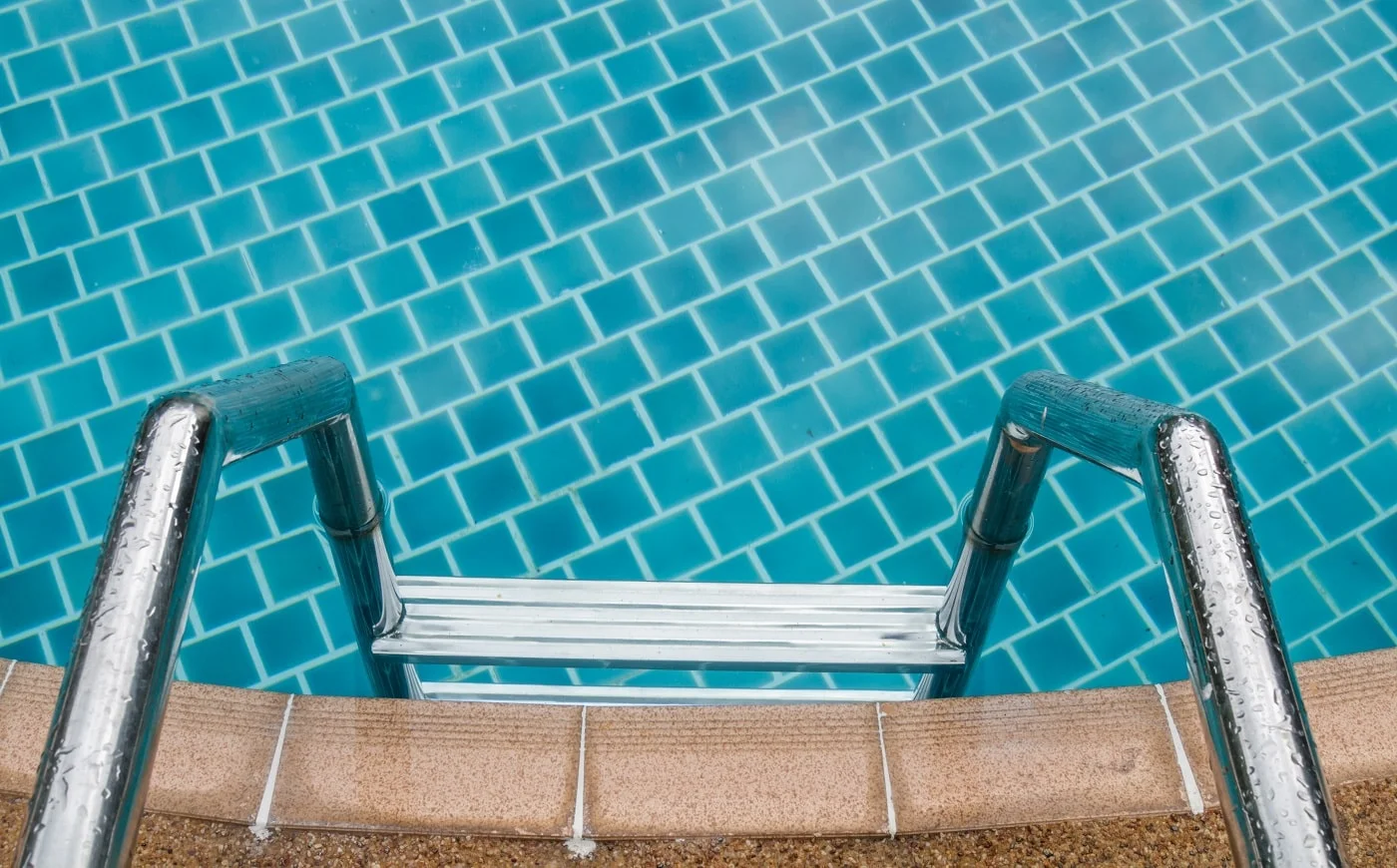 If you want a pool ladder that lasts long and is steady enough, then you don't need to look beyond this one. This ladder is quite sturdy and is bound to last for a pretty long time. Moreover, it is built for safety and weight is not an issue.
Why Did We Like It?
The Vinyl Works SLA provides security and comfort as you enter and exit your pool. The pool ladder is nearly 84 inches tall and is made of resin. It promises strength and good stability, which is reassuring if you're a little worried about swimming.
We meant it when we said that the pool ladder promises strength and stability. Also, it is guaranteed to handle approximately 300 pounds of weight. Besides, the A-frame design is also a good look for the ladder. Along with that, the rigid frame on this product coupled with the 4 base treads and top platform makes it easy to climb.
While climbing, the firm handrails give you the guidance you need. In addition to this, the ladder comes with a slide-lock design that keeps the barrier firmly in place. This is designed to give you added safety while swimming.
What Could've Been Better?
Now that we've discussed the good, let's talk about the not-so-good. To be honest, there isn't much you can say about the negative sides of the product. If we were to pick at least one, we would say that it is quite heavy.
Pros
Construction is quite strong and stable

Material does not need to be maintained

Added entry barrier provides more safety

Firm and steady handrails
One of the main reasons we recommend the Confer Plastics 7200 is because it takes safety seriously. It is also noticeable because you can install it in pools that don't have decks. Either way, this is a good product if safety matters above all else.
Why Did We Like It?
One of the main reasons we love this product is the safety it provides. We've already made that clear. This comes with a lock guard that allows you to lock it when there's no one to supervise the children in the pool.
We said it was safe; it is also made of a solid and robust design. The A-frame ladder made of polyethylene keeps it lightweight and in a durable form. The material is also popular because it is both corrosion and rust-resistant. We think this is a significant bonus, especially since the ladder will constantly be exposed to moisture.
What Could've Been Better?
We discussed all the good; it's time we said something else. The pool ladder is perfect in a lot of ways except the budget. Besides that, you need to be sure not to use it on an inflatable pool.
Pros
Restricting pool access possible

Accommodates heavier people

Larger platform provides stability

Durable and rust-resistant
Cons
Not suitable for inflatable pools
The Confer CCXAG is quite attractive to look at. It is designed solely for safety. But that doesn't mean other aspects of the pool ladder are ignored. While it looks attractive, the pool ladder does indeed serve its purpose.
Why Did We Like It?
One of the main concerns anyone using a pool has is safety, not when you're swimming but getting in and out of the pool. The ConferCCXAG has been designed solely for safety. The ladder has a mounting bracket that keeps the ladder secure.
In addition to safety, we loved this pool ladder because of its easy-to-install feature. You just need a pool that has a flat bottom, and voila, your pool is securely installed. Just make sure to place the parts together firmly. We also loved the design that looks good and promotes safety.
Besides safety, looks, and easy-to-install features, you'll love this pool ladder for its constant water circulation feature. When water flows freely within the pool, it is far healthier, and chemicals flow steadily without causing much harm.
What Could've Been Better?
We'll be honest; this is a pretty good product. But if we're picking out one negative aspect of the pool ladder, we'd go with its extra weight. Standing at 62 lbs., the ladder is quite sturdy and needs help with movement.
Pros
Has been designed for safety

Easy to install

Allows constant water circulation

Strong and durable
Cons
A little on the heavier side
The Intex 28060E is a relatively simple ladder that goes well for your pool. It's got a regular design, but it is quite practical, which adds brownie points. We love it's easy-to-install features and its sturdy steel material.
Why Did We Like It?
There's a lot to love on the Intex 28060E. One of them is its simple design that is reasonably practical. The solid steel material on the ladder makes it quite durable and strong. Due to its steel frame, it is bound to stick around for a fairly long time.
Another reason why we loved this product is its steps. It is quite slip-resistant, making it easy to enter and exit the pool. The ladder is also relatively stable, and this point is proven just by the solid steps on it.
We also loved the coated steel frame, which though unusual, is also strong. It makes the pool both corrosion as well as rust-resistant. Its strength and stability mean you can accommodate even heavier people.
What Could've Been Better?
We've told you all about how strong the ladder is and its neat design. Let's talk about the one trouble we found with this product. While the steps are strong, they are further apart, leading to some kind of hazard in the pool if you're not too careful.
Pros
Supports heavier people

Made from rust and corrosion-resistant material

Sturdy and difficult to slip on

Lasts longer
Cons
Further apart steps can be hazardous
Confer 6000X is a top-rated product because it offers its users a range of benefits. Additionally, it gives you ample support, enhancing your safety and that of other users. Being a top-rated product, you can be sure that it will offer optimal value for your money.
Why Did We Like It?
The Confer 6000X is really impressive. One of the main reasons we loved this product was that it is adjustable enough. The ladder certainly comes in handy when you need to adjust the height between 48 to 54 inches.
Another reason we loved this product is that weight is not an issue. The pool supports people of various weight categories up to 300 lbs. Moreover, it is rust and corrosion-resistant. Pretty surprising, considering that it is immersed in the water around the clock. But resin, the material this product is made of, helps extend its durability.
Lastly, there's another brilliant reason you'll love this particular product. It is quite easy to install, meaning you don't need to go through DIY videos to get it right. Just follow the simple instructions that come with the package, and the pool ladder is all set!
What Could've Been Better?
There's a lot to like about this pool ladder. But there is one aspect we think you might need to be careful about. We felt that the edges were a little sharp. Make sure you sand the edges of the steps to prevent skinning your feet.
Pros
Has rust and corrosion resistance features

Has a weight capacity of 300 lbs

Easy to install

Helps boost safety
If swimming is an activity your children enjoy, then the Bestway 58334E would work pretty well for your needs. The pool ladder is not too complex in its design. In fact, it follows a simple two-way step model that makes usage easy.
Why Did We Like It?
Once the package arrived, we found that it was easy to install with a few essential tools. There wasn't a need to scrounge internet videos to get it right. That's one thing you're sure to like about this product.
Besides that, the ladder itself is made from galvanized metal frames with plastic steps. This keeps the steps free from the slip factor, which is a relief to us. The metal frame is also resistant to corrosion and rust. That makes this product last a little longer.
The sturdy metal frame and plastic steps make for a solid product that doesn't wobble. That's another factor we loved. While talking about sturdiness, we feel that we should mention that this ladder works very well for children's pools due to its constant steadiness.
What Could've Been Better?
There's a lot we liked about the Bestway 58334E. But there's one factor that can be a little. It Is troublesome, especially if your prime focus is a children's pool. The initial steps of the pool are set too far apart by a child's standards. So, you might need to give them a little boost.
Pros
Easy to install

Comes with galvanized metal frame

Works perfectly for children's pool

Sturdy and solid product
Cons
Steps too high for children
The Blue Wave NE1145 is quite an elegant-looking pool ladder. This adds a touch of elegance to this kind of product. This is solely due to the stainless steel rails along with the steps the pool is made from.
Sale
Why Did We Like It?
The Blue Wave NE1145 looks quite good. We'll tell you that right away. The solid stainless steel frame adds a dash of elegance to the pool, something you definitely wouldn't have realized you needed! The design also provides a firm grip while you enter and exit the pool.
The solid steel frame is quite a bonus, as we've just mentioned. It provides a firm grip, but it also helps in keeping your pool corrosion and rust-resistant. Another reason to love this pool ladder is its wider steps allow you to access and leave the pool effortlessly.
Moreover, solid steel steps have a little design on them. That's not just to make your pool look good. They add a firm grip on your feet which prevents you from slipping. You also get a year's warranty when you purchase this pool ladder.
What Could've Been Better?
We mentioned everything good about this product. But we did feel that there was a slight disadvantage to the pool ladder. The steps are a little narrow, and you need to be a little careful while entering and leaving the pool.
Pros
Has a user-friendly design

Durable due to solid steel frame

Slip-free steps

Comes with one year warranty
Cons
Steps seem a little narrow
The Aqua Select has an intricate design to it that we loved at first glance. Of course, as we mentioned, it's not all about the looks. But the pool ladder's white and blue combination does indeed make you sit up and take notice.
Why Did We Like It?
We loved the intricate build on the pool ladder. It wasn't too complicated, but it works well enough if you realize that the good looks serve a purpose. The steps can be clearly seen underwater, which is quite helpful.
In addition to this, the pool ladder comes with a solid metal frame that is also corrosion and rust-resistant. Another brilliant aspect of this pool ladder is that it wasn't difficult to install. A few tools and a set of easy-to-understand instructions are all it takes to install the pool ladder.
Lastly, we loved the water circulation feature on the pool ladder. Having it in your pool brings in an even spread of chemicals to your pool. It also ensures control of your pool's algae growth.
What Could've Been Better?
While there were many things we loved about this product, we found one disadvantage. The pool ladder's steps are quite lightweight. This might definitely be a problem unless you weigh it down.
Pros
Large blue steps for more underwater visibility

Solid, durable frame

Easy to install

Allows constant water circulation
The Swim Time NE 138 is quite an impressive-looking product. It has got the beauty and the features that make it a good accessory for your pool. This pool ladder works differently from most products of this kind. The difference lies in its gate that gives added security.
Why Did We Like It?
Right off the bat, let's tell you that the additional feature of the gate is one thing we really loved about this pool ladder. We found that the gate locks pretty firmly, making it safer to swim. Additionally, it keeps out unwanted entry to your pool, adding that much-needed security.
Another reason to love this pool ladder is simply its solid frame. The pool ladder is made of vinyl that keeps it going strong for a more extended period. We loved the durability and anti-corrosion factor this product has.
When we talk about safety and durability, we also have to mention capacity. Unlike a lot of pool ladders, this product has a weight capacity of 350 lbs. Moreover, the broad steps give you easier access to the pool.
What Could've Been Better?
When we say all the good about the pool ladder, we really had to mention the not-so-good too. While climbing, a healthy adult wouldn't mind the steep steps, but it is bound to be a problem for children and people with some mobility issues.
Pros
Designed for safety

Solid vinyl frame adds durability

Wider steps for easier pool access

Has a weight capacity of 350 lbs.
Above Ground Pool Ladder Buyer's Guide
You must have gone through our list of 9 best above-ground pool ladders. Were you able to get an idea of the pool ladder you need? It's really not that simple.
Selecting a good pool ladder depends on a lot of factors. It's not just about selecting the best brand or choosing the right budget product. You need to consider a number of factors when choosing the right pool ladder for your needs. Here are some of them.
Safety Is Key
The first and most crucial factor to keep in mind is that of safety. When choosing the perfect pool ladder, you need to ensure that the pool's users will be safe. For that, you need to make sure that the pool is compatible with the ladder you opt for.
Factors such as unwanted entry into the pool, locking the ladder, and safety while entering and leaving the pool are key factors to keep in mind.
Stability And Longevity
The second factor that has importance while selecting the right pool ladder is its durability. When you spend money on a pool ladder, there's no point in buying one which gets damaged easily. For that, you need to research the material that the ladder is made of.
Always be aware of pool ladders which have been made of cheaper materials. They do not last long and can be harmful in the long run. Buy a product that has strong and stable construction. Materials like stainless steel and resin help boost the life of an above-ground pool ladder.
Size Does Matter
This is also another factor you need to be aware of when buying an above-ground pool ladder. You need to know its dimensions completely and figure out if it works well with your pool's size and depth. There's no point in buying a pool ladder that is incompatible with the pool. It can prove to be harmful to the pool in the long run.
The Weight Factor
The above-ground pool ladder has to be sunk into the pool. This means that you need to be aware that its weight stabilizes the pool. If not, you might end up with a pool that floats in the water. A number of brands come with a warning stating that you need to add additional weight to balance the buoyancy.
To be fair, this is not necessary for all brands because some are made to be balanced enough. You need to pick out the right one in such an instance. In addition to this, you must be aware of the ladder's weight capacity before buying it.
This is necessary because the weight capacity is needed to know how much the weight the ladder can withstand to prevent any mishaps from occurring.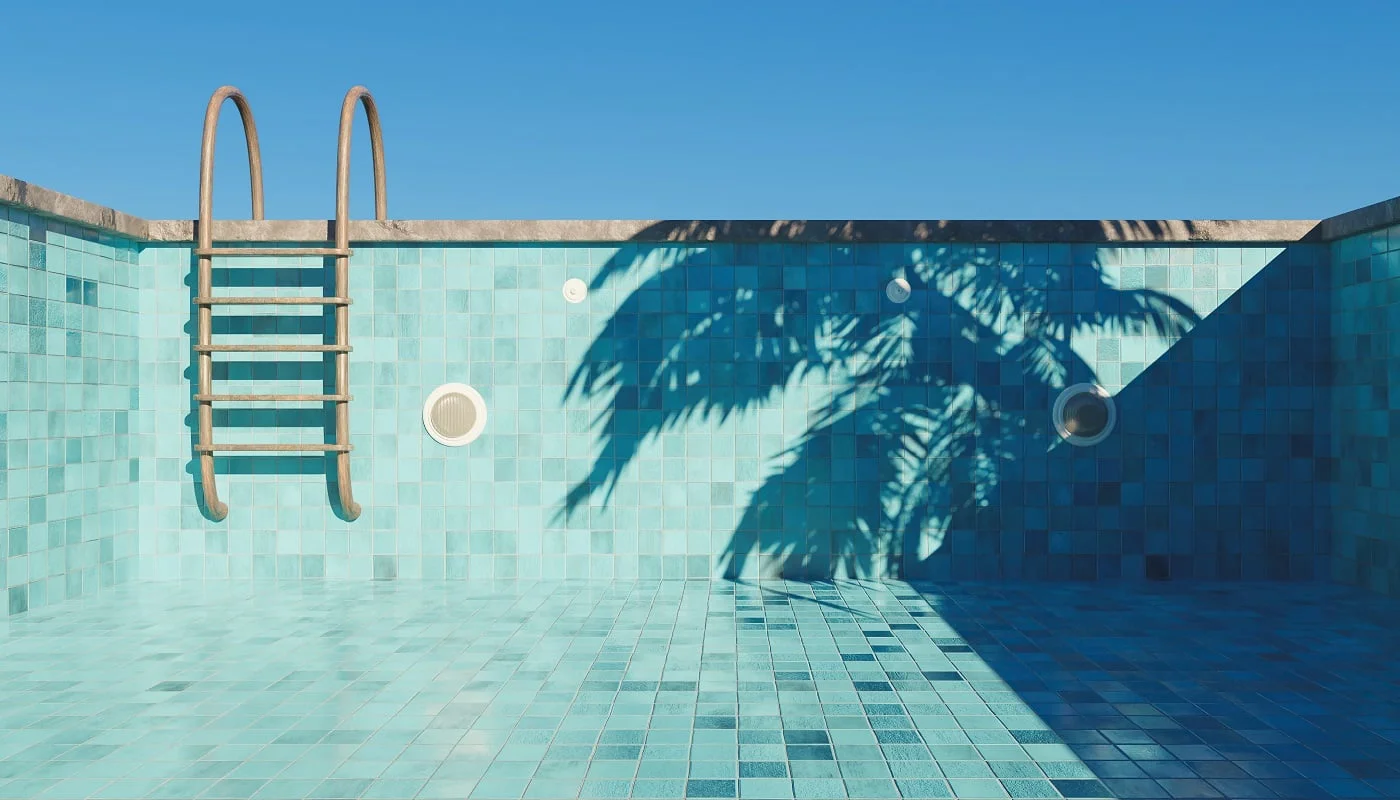 Verdict
Swimming is quite a wholesome workout. To enjoy it thoroughly, getting a good pool ladder is an essential factor. As we've mentioned, the right pool ladder can do wonders for your pool.
If you ask us which ladder we'd choose, then the answer would be Vinyl Works SLA based on the wholesome factor. It's absolutely safe, the weight capacity will hardly be an issue, and it is quite durable. However, if budget is an important criterion, we'd pick the Intex 28060E, simply due to the economic factor. This is relatively simple to use, and we loved it.
Whatever option you pick, we hope it's one that you wholeheartedly approve of. We've already pointed out some of the essential factors you need to remember. You've also got a fairly comprehensive list of good pool ladders. You just need to pick the one that suits your needs perfectly.
So, that's it, folks! We've come to the end of our article. Take care and see you soon!
Related Articles
5 Best Above-Ground Pool Pad | Buyer's Guide and Reviews
5 Best Epoxy Pool Paint | Buyer's Guide and Reviews
10 Best Pool Cover Pumps | Buyer's Guide and Reviews
Learn How to Install a Spa Cover Lifter
Dolphin M400 with Caddy Review & Buyer's Guide
9 Best Liquid Pool Covers and Why You Need Them
13 Best Chlorine Tablets for Swimming Pools | Reviews & Buyer's Guide
13 Best Salt Water Chlorinators  
19 Best Pool Lights Reviewed | Buyer's Guide
13 Best Pool Pumps  | Buying Guide
13 Best Pool Volleyball Nets to Enjoy This Summer
39 of the Best Pool Toys to Enjoy this Summer
13 Best Pool Test Kits | Reviews & Buyer's Guide
13 Best Telescoping Ladders to Climb This Year