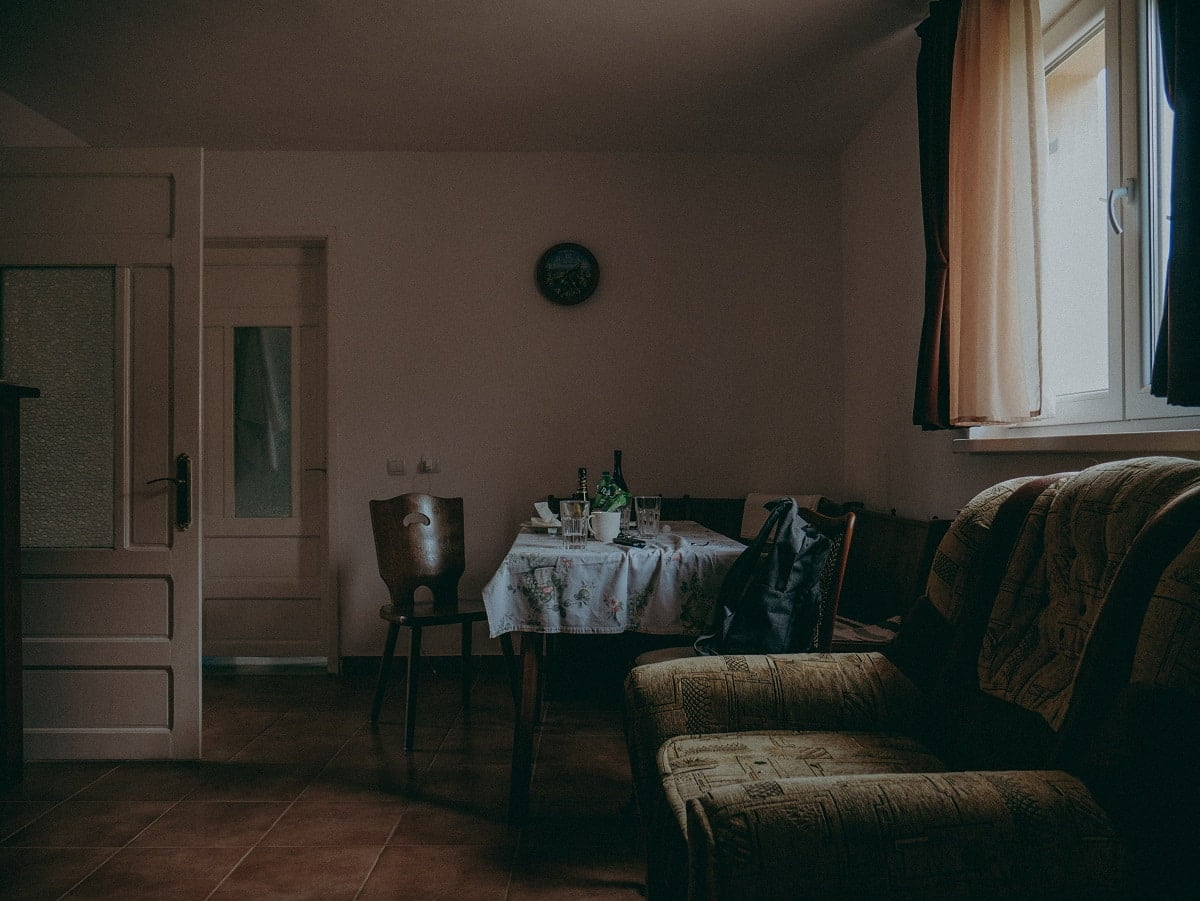 Who doesn't like breathing fresh air! However, this seems implausible in an environment where the quality of air is getting worse by the day.
Smoke generated from cooking, using tobacco products, candles, and fireplaces can pollute indoor air, thereby having an adverse impact on your allergies and your overall health.
So, the question arises… how to alleviate the effects of indoor air pollution? That's where air purifiers come into the picture. They have in-built filters that mitigate the impact of airborne pollutants.
Having said that, choosing the right air purifier can be a difficult task. Since there are so many options in the market, making the right selection is very important.
And that's where we come to your aid. We decided to help you find the right air purifier by compiling this list of the 9 most efficient air purifiers for cigarette smoke.
Keep reading to know more.
Top Air Purifiers Reviewed
IMAGE
PRODUCT
DETAILS

Our Top Pick

Our Top Pick

Partu Air Purifier

Three-stage filtration system
Attached fragrance sponge
Lock set

VIEW LATEST PRICE →

Levoit Core 300

Reduces 99.9% of certain viruses and bacteria
Enhanced room coverage
Free of ozone

VIEW LATEST PRICE →

Levoit Smart H13 Air Purifier

Smart remote control
Wi-Fi controlled
Energy-saving technology

VIEW LATEST PRICE →

Winix 5300-2 Air Purifier

PlasmaWave Technology
Air quality indicator

VIEW LATEST PRICE →

Medify Air MA-40-B1 Purifier

Child-lock technology
HEPA H-13 filters
Touch screen display panel

VIEW LATEST PRICE →

Hathaspace HSP001 Air Purifier

Smart air purifier
Remote control
True HEPA technology

VIEW LATEST PRICE →

Mooka Air Purifier

Easy to operate
Energy-saving technology
3-year guarantee

VIEW LATEST PRICE →

Toshiba Air Purifier

Smart design
UV Light sanitizer
3-in-1 air purifier

VIEW LATEST PRICE →

Alen BreatheSmart-FLEX-Silver-Oak Purifier

Medical grade H13 true HEPA filter
WhisperMax technology
Low energy consumption

VIEW LATEST PRICE →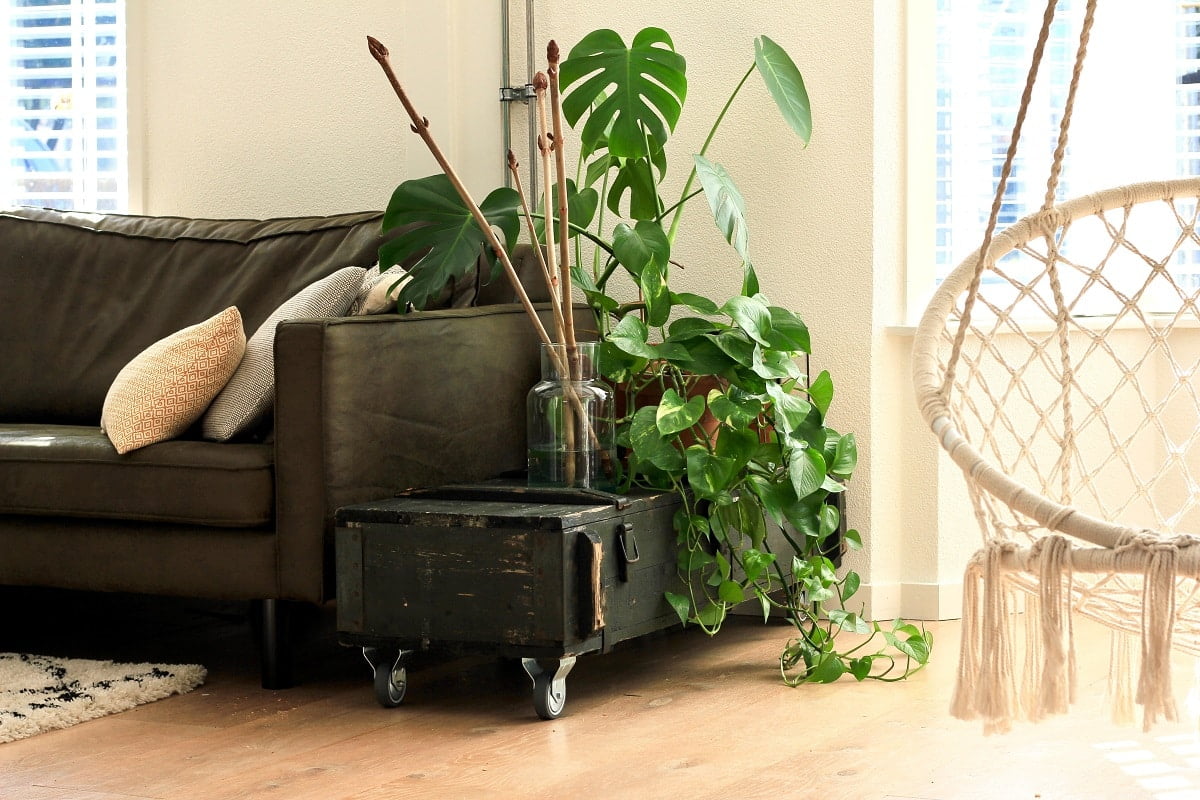 One of our top recommendations is the Partu Air Purifier. We understand choosing a purifier that is stylish, functional, and works smoothly is a challenge but this one is a perfect blend of all of these. It has many quality features, which will make it a brilliant acquisition.
No products found.
Why Did We Like It?
The black case and sleek design of this air filter is a sure-shot winner. Even better is its three-stage filtration system. The activated carbon filter, HEPA filter, and pre-filter work together to capture not just smoke but also dust, pollen, pet dander, odor, and even the finest of particles.
What makes it even more coveted is the fragrance sponge below the air purifier outlet. This allows the aroma to circulate in the room and eliminates any odor. All that's needed is to put a drop or two of your favorite essential oil, and you're good to go.
To add on, it has a lock-set. Once you press the lock button for three seconds straight, the filter locks itself and won't be privy to curious interruptions by your kid or pet.
Moreover, it is compact and does not take up much space. So, it will be perfect for your small office or bedroom.
What Could've Been Better?
Depending on your area's air quality, the filter will need to be replaced every three to six months. This can be an inconvenience and has additional costs involved. Also, it is not suitable for large rooms. So, in case you have a bigger room or office, you might have to purchase two of these.
Pros
Compact design

3 stages of filtration

Three fan settings

Lock system
Cons
Doesn't work in large rooms
Next up on our list is the Levoit Core 300 air filter, which has won quite a few accolades in the market and deservedly so. With its advanced air filter technology and three unique filters, it will eliminate allergens and airborne contaminants, while providing clean, crisp air.
Why Did We Like It?
Straight off the bat, the Leviot Core 300 filter is thoughtfully designed with a highly efficient Clean Air Delivery Rate (CADR) and is Energy Certified as well.
Its enhanced coverage is commendable. Through the use of the new Vortexair air flow advancements, it can refresh the air up to 5 times per hour, in a 219 feet room.
You'll especially like its air filtration technology, which comes with an activated carbon filter, H13 True HEPA filter, and a pre-filter. So, if you're allergic to pollen or pet dander, you no longer have to worry. This air purifier traps nearly 99.9% of allergens and airborne particles.
To add to its many qualities, we have its low noise level and undisturbed operation potential.
Perhaps its best feature is its air cleaning method. Unlike many other purifiers, the Levoit air purifier does not use UV/Ion light, which produces ozone and other secondary pollutants. This is a fantastic addition, as it means your air filter does not pose a direct threat to the environment.
What Could've Been Better?
The air purifier does not eliminate odor completely, which might be a downside if you're looking for a product that dissipates odor too.
It is also a little heavy, so that might be a problem, especially if you want to carry it around from one room to another. Moreover, it does not have any indentations to hold it, so you need to be careful while holding the product.
Pros
Low-noise operation

Eliminates allergens

Fully certified and safe

Environment-friendly

3 different filters
Cons
Doesn't eliminate odor

No locking system
While we are talking about the best air purifiers for cigarette smoke, we cannot overlook the Levoit H13 Purifier. As the term "smart" suggests, this air purifier works with Google Home Assistant and Alexa.
Why Did We Like It?
First and foremost, you can control the air purifier with ease using the Vesync app. Alexa and Google Home Assistant are also right there to help you with the device.
Along with that, there is also the option of controlling the device through a smartphone. Imagine being able to breathe in fresh air every time you get home and not worrying about shutting off the device every time you go out? Yes, we love that idea too and it's possible through this purifier.
Another significant feature is its 3-in-1 filter, namely the True HEPA filter, pre-filter, and Honeycomb activated carbon filter. This will remove nearly 99.97% of dust particles along with pollen, mold, pet dander, and allergens up to 0.3 microns.
Furthermore, it can easily filter a 900 sq ft room in one hour and is ideal for bigger rooms and offices. Not just this, it also has a smart sensor and can automatically adjust between the three fan speed settings, in response to the air quality.
What Could've Been Better?
There is nothing much to dislike about this near-perfect product. However, the air filters are a little expensive, so that is likely to be a minor inconvenience. But that being said, we wouldn't call it a deal-breaker, given everything it has to offer.
Pros
Highly efficient

Low noise level

Deodorizes the room

Air quality monitor
The Winix 5300-2 Air Purifier has excellent reviews and has made its way on our list. It is durable and sleek in design. What's more? It's known for its high functionality and its PlasmaWave Technology.
Sale
Why Did We Like It?
If you are looking for a powerful unit, you won't go wrong with Winix's 5300-2 air purifier. It has a 4-stage filtration which comes with PlasmaWave Technology.
The pre-filter eliminates the larger airborne particles, while the carbon filter works to eliminate odor from household cooking, smoke, pets, and so on. It is designed to trap airborne particles found indoors and prolong the life of the True HEPA Filter. 
Now, we come to its unique PlasmaWave Technology. This feature creates Hydroxyls which neutralizes bacteria and viruses and is the fourth stage of the filtration process.
That's not all; the device comes with a smart sensor that changes the fan speed depending on the requirement. It also has an air quality indicator and the LED light changes color depending on the quality of air.
Finally, there is the Auto Mode – the device automatically shuts down in the absence of light and turns itself back on when the lights are switched on.
What Could've Been Better?
You might wonder what complaints we could have with this product. Well, there is nothing much except that it does not come with remote control and makes a prominent sound when you turn it off, so that might be a disturbance.
Pros
2-year warranty

4-stage filtration process

Auto and sleep mode

Air quality indicator
A list of the best air purifiers for cigarette smoke would be incomplete without including Medify Air MA-40-B1 Purifier. It is the perfect blend of superior technology and style. With its terrific functions and sleek design, it is a favorite among buyers.
Sale
Why Did We Like It?
There are several prominent features we've got to cover about this product. To begin with, it comes with HEPA H-13 filters, which is rated higher than True HEPA. It can eliminate virus carriers, bacteria, lead dust, pet dander, mold, and smoke.
Moving on, it has a dual filter technology, with three levels of filtration each. It catches and removes harmful toxins, viruses, particulates, and more with ease.
Furthermore, the makers have particularly focused on the unit's design – it is sleek and comes with a tempered glass panel that is easy to clean and unlikely to show scratch-marks. It is not just good-looking but also quite functional; it can clean a room of 1,600 sq ft in an hour. This makes it perfect for large areas as well.
Last but not least, the purifier has a timer and sleep mode, with four different fan speeds, which auto-adjust while you enjoy a quiet night of sleep.
What Could've Been Better?
This unit gets noisy, especially at high speed. So, if you're a light sleeper, it might be inconvenient for you. Another minor irritant is that you need to reset the preferences every time you turn on the unit.
Pros
Effective in reducing allergies

Modern design

Ionizer technology

Reduces odor
The Hathaspace Air Purifier has a  5-in-1 filtration system, and it shouldn't come as a surprise that we've included it in among our favorites. It's got some of the most upgraded features and is a practical choice for an air purifier.
Sale
Why Did We Like It?
The product's biggest highlight is its 5-in-1 filtration system that captures particles and pollutants as small as 0.3 microns. It includes a pre-filter, an activated carbon filter, cold catalyst, and a True HEPA filter, which work together to eliminate large particles, pet dander, smoke, odors, VOCs, and even toxic chemicals like ammonia. The ionizer releases negatively charged ions that neutralize odors, smoke, and dust.
Moreover, the smart air quality sensor based on AQI detects your indoor air quality and displays it for your knowledge. Besides, the auto-adjust mode adjusts the fan speed according to the surrounding air quality.
You'll particularly like its quiet sleep mode feature, where the purifier will operate at its most silent level, and even the lights turn off completely.
Another remarkable feature is its remote control operability. You can operate your air purifier without needing to get up every time. Simply keep the remote by your side, and you're good to go.
What Could've Been Better?
While buyers cannot stop raving about this product, we've figured out a few downsides to this model. First and foremost, it processes air slowly in comparison to some other models in this price range. Apart from that, it is more suitable for smaller rooms and offices.
Pros
Efficient filtration system

Low noise operation

Ozone-safe ionizer

Air quality sensor
Cons
Suitable for smaller rooms
Our list would be incomplete without the Mooka Air Purifier. Its minimalist design can blend with any type of décor and be a stylish addition to your house. However, it is the features of this product that make it exceptional.
Why Did We Like It?
Let's straight away get into all the details that make it a favorite purchase. It has a 3-stage filtration process including the pre-filter, True HEPA filter, and activated carbon filter. Collectively, they eliminate mold spores, dust, pollen, smoke, and pet dander. It filters air particles with ease, no matter how large or small.
Even better, it has zero Ozone emission, as certified by CARB. This makes it a sustainable purchase and does not damage your respiratory system in the long-run.
Moreover, its low power consumption and minimal noise level are designed to provide you with utmost comfort. Talking of comfort, this unit is extremely easy to operate. It just needs to be pressed once to turn on or off and the same button can be used to control the fan speed.
It not only purifies your air but also comes with a night-light feature that can be a great addition to your bedside.
What Could've Been Better?
We do have a few minor grudges with this product. First, the night light cannot be turned off and needs to be removed if not needed.
Furthermore, it works well only for a small room or office. So, be mindful of that before you make a purchase.
Pros
Stylish

3-in-1 filtration technology

100% ozone-free

Low-noise operation
Cons
Night-light cannot be turned off
Toshiba is a very popular brand and a household name. While it mostly manufacturers hardware devices, this air purifier is a welcome addition. Like the brand's other products, it doesn't disappoint. Imagine our delight when we found out it comes with a UV light sanitizer? Brilliant inclusion.
Why Did We Like It?
Right off the bat, the device works flawlessly through the Alexa app or any of the Echo devices. You can purify the air in your home from anywhere with just a simple command.
While we are on the topic of air purification, this unit purifies air in rooms over 200 sq ft flawlessly and comes with a 3-in-1 air purifier-the pre-filter, HEPA, and activated carbon filter. Together they work to dissipate pollutants, mold, odor, pet dander, and much more. It manages to purify air even silently at a noise level of 32dB.
Furthermore, the UV Light sanitizer helps kill airborne viruses like rhinovirus, influenza, and staph. This is a great feature, as it protects the health of your entire family.
It stands at 26-inches and has a sleek, compact design. With its three-speed settings, it manages to be quite efficient, while also conserving energy.
What Could've Been Better?
While there is nothing much to complain about when it comes to this unit, some buyers complain that the device is not compatible with other smart devices. This can be seen as a hindrance for potential buyers who do not know how to operate Alexa.
Pros
UV Light sanitizer kills harmful viruses

Energy-saving technology

Quiet mode

Great room coverage
Cons
Tall and therefore not portable
Our final recommendation is the Alen BreatheSmart-FLEX-Silver-Oak Purifier. This Energy Star certified model is fit for both domestic and commercial use. It comes in varying colours, and has a lifetime warranty.  Moreover, the purifier has several additional features that make it far more economical than its key competitors.
Sale
Why Did We Like it?
Let's begin with its sleek design, that can fit into any space. It can be used in wellness centers, gyms, yoga studios, and so on. Talking of space, it can clean an area of 700 sq ft in just 30 minutes, which is a massive advantage.
Its BreatheSmart FLEX technology is perfect for bedrooms, basements, and living rooms. Moreover, it comes with a sleep mode and four different fan speeds, which you can adjust as per your requirements. This makes it ideal for light sleepers who wish to feel more rested after waking up.
The most striking feature is perhaps its WhisperMax Technology that allows you to rest peacefully. This unit is SleepScore validated and improves sleep by reducing allergies and alleviating irritated nasal passages.
Lastly, we have its highly efficient clean air delivery. It eliminates pollen, pet dander, dust, and smoke with ease.
What Could've Been Better?
There is very little we have to say here. Perhaps the only downside is that it weighs 15Lbs and is 25-inches tall, so it is difficult to carry it from one place to another.
The purifier is also a little expensive but that is a given since it comes with so many advanced features.
Pros
Exceptional air cleaning technology

Efficient operation

4 different adjustable speeds

BreatheSmart FLEX technology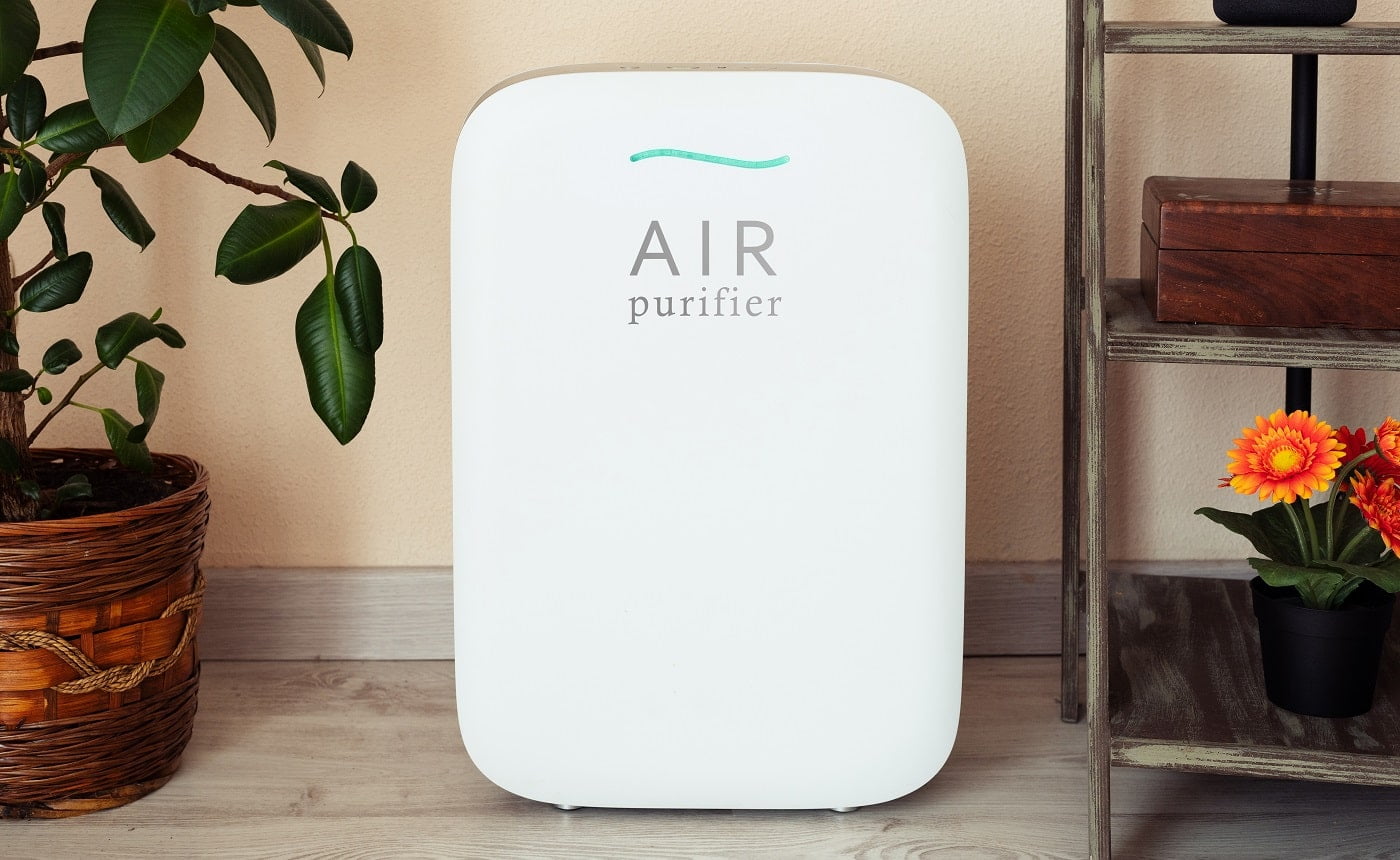 Air Purifier for Cigarette Smoke Buyer's Guide
Now that we've come to the end of our detailed list, we still have a few things to tell you before letting you go. Buying an air purifier for cigarette smoke is not a simple decision. Several factors must be considered before you take the plunge.
While we've compiled an informative list, and given you the pros and cons of nine of the finest products, we understand you might still be a little confused. So, we've simplified your job even further by assembling this guide for you. Given below are some points you must keep in mind before you decide.
Type of Filter
The most important factor that you need to consider for an air purifier is its filter-types. The efficacy of a purifier depends, to a large extent, on the number and types of filters used in it.
The most commonly used filters are the True HEPA filter, activated carbon filter, pre-filter, anti-bacterial filter, ionizer, etc. Among these, the pre-filter eliminates larger particles and pet dander, whereas the True HEPA filter is the most important. With the true HEPA filter technology, we can do away with up to 99.9% of the pollutants, bacteria, dust, and allergies.
Furthermore, HEPA also removes contaminants found in visible smoke, especially those produced by cigarette smoke, cooking, and wildfires.
The activated carbon filter does away with volatile organic compounds, which are found in household products.
Filters require maintenance and frequent replacements, depending on the air quality of your area.
Smart Technology
The inclusion of smart technology makes the air purifier very easy to operate. It gives complete control over your device. With smart device apps, digital assistance, and Bluetooth connectivity, you can monitor the purifier while you're not at home. So, you do not have to worry about switching it off or on every time you go away or come back.
Smart sensors also adjust the unit as per the surrounding air quality. This saves you the hassle of adjusting the fan speed every time.
Noise Level
We cannot stress enough how important it is to consider the noise level while selecting an air purifier. This especially holds if you or people in your house are light sleepers or require sound sleep due to medical reasons.
Some air purifiers come with an in-built noise reduction quality, and they automatically adjust the fan speed once you turn the lights out. Quiet air purifiers operate at 25dB or lower and are ideal for households that require absolute silence.
Portability
If you're someone who travels a lot and is in a new environment frequently, then you should consider buying a portable air purifier. You can carry the unit around with ease, without it taking up much luggage space. It helps you sleep better in new surroundings and eliminates dust, pollen, allergens, and odor.
Portable air purifiers are compact and made especially for smaller rooms. In case you're not looking for something to carry around, then you can purchase an air purifier that clears out a bigger area in less time.
Features
The air purifiers we've recommended come with numerous additional features that are convenient and simplify the device's operation. Some popular features include air quality indicators, remote control, handles, multiple speeds, easy access for filters, indicator light for filter replacement, and so on.
All these features make your air purifier easily operable and worth every penny you spend on it.
Energy Consumption
Most of the air purifiers we've recommended for you have Energy Star certification. This means that the unit uses far less electricity than other alternatives within the same price range.
Energy-efficient devices have a low operating cost and tend to generate less pollution. They not only conserve electricity but are also environment-friendly.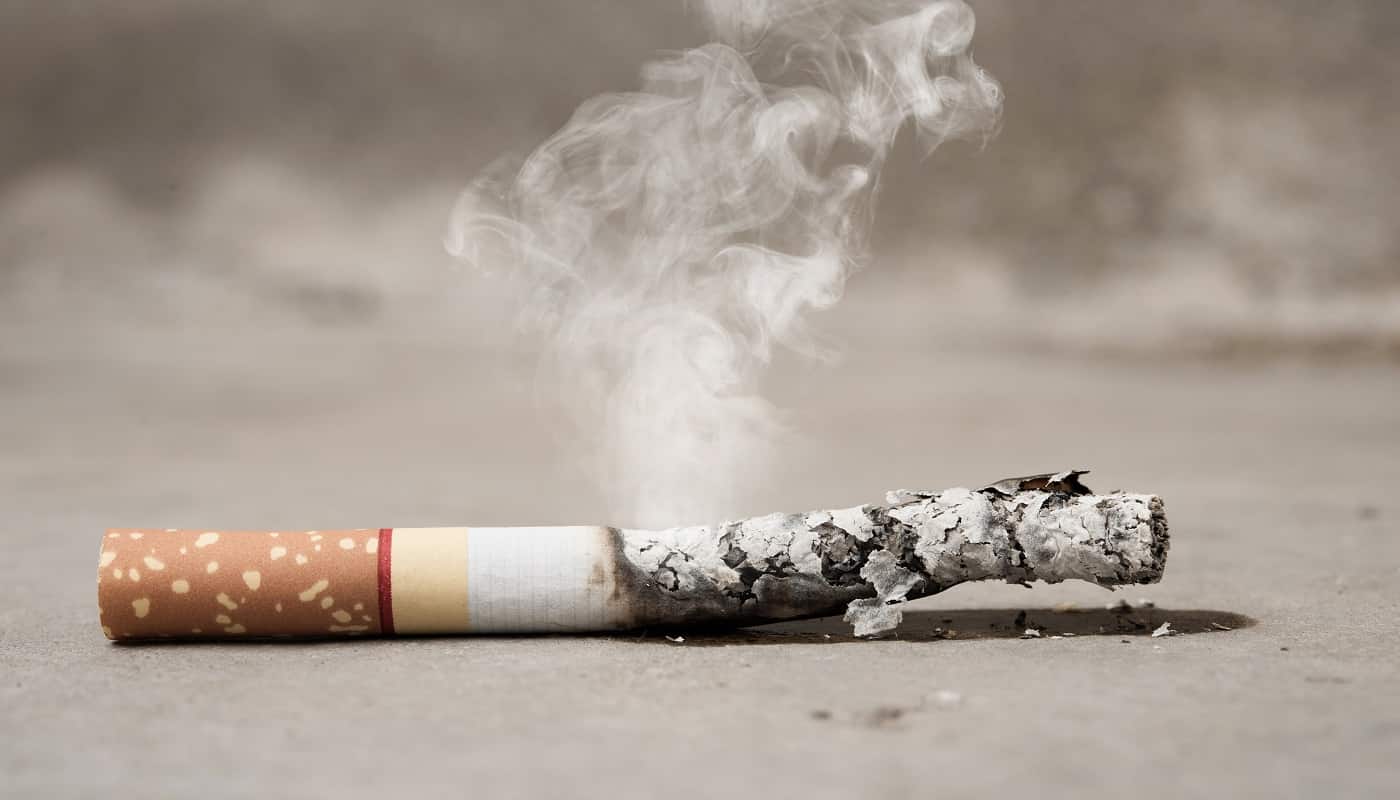 Verdict
And there you go! We are sure that after going through our recommendations, you can settle on an air purifier. We hope our buying guide further simplifies your job and helps you make an informed purchase.
Although each of the products we've listed above is great, we'd like to mention our favorites before signing off.
The Levoit Smart H14 Air Purifier is a fantastic choice if you're looking for something that is compact and can be controlled through Wi-Fi. And the Toshiba Air Purifier is ideal if you want your purifier to operate in a larger space.
On that note, we come to the end of our guide. We hope you'll make the right purchase soon!
Related Articles
15 Air-Purifying Plants for a Healthy Home
13 Best Charcoal Air Purifiers
13 Best Air Purifiers for the Baby
10 Best Shop Air Filtration Systems
13 Quietest Portable Air Conditioners
Coway AP-1512HH Mighty Air Purifier Review
Honeywell True HEPA HPA300 Air Purifier Review
SilverOnyx Air Purifier Review [All You Need To Know]
9 Best Air Purifier for Mold, Smoke & Dust
11 Best Personal Air Purifiers