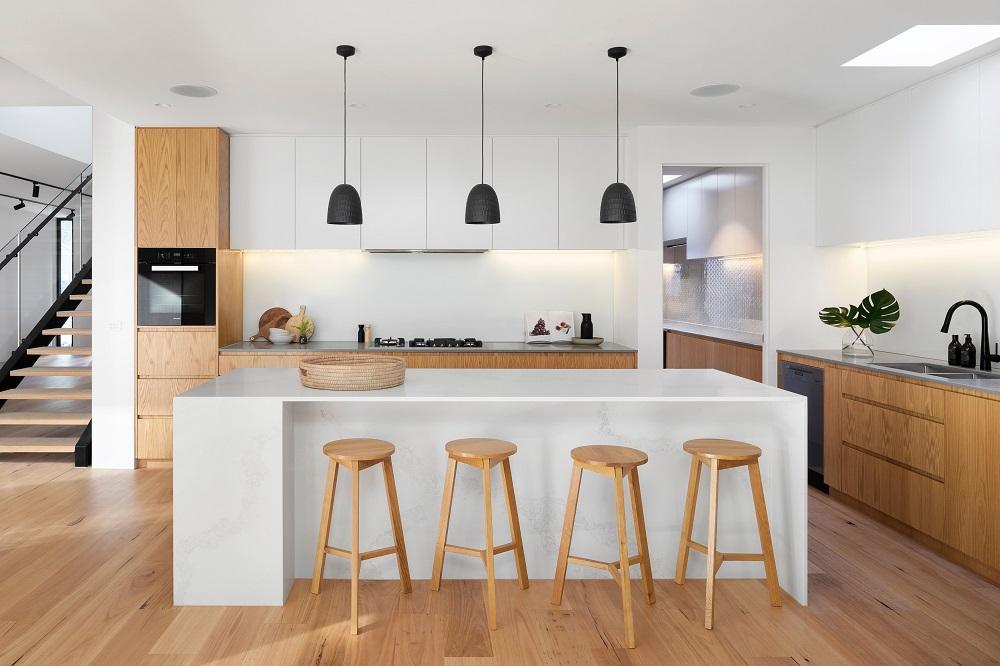 If you want superior quality and style, look no further! AKDY range hoods are hands down some of the most popular picks.
One of the most used rooms in a house, the kitchen is often neglected when it comes to styling and maintenance. But with AKDY's selection of ventilators and range hoods, your kitchen will be odorless and smokeless while looking fabulous!
From elaborately embossed to minimal, matte mount heads, you can choose the best range hood to fit your kitchen's aesthetics. The varying sizes of each product listed below offer differing intensities of air suction.
With features like a touch control panel, an exhaust fan, LED lamps, and so on, AKDY range hoods provide great functionality. All the products in the list feature effective filters that deliver smooth airflow while being easy to clean.
Now, let's take a look into the details, shall we?
Top AKDY Range Hood
IMAGE
PRODUCT
DETAILS

Our Top Pick

Our Top Pick

RH0428

130W suction system
Pyramid wall mount offers powerful suction

VIEW LATEST PRICE →

RH0410

Stylish curved tempered glass top
Convenient LCD touch panel

VIEW LATEST PRICE →

AK-RH0472

User-friendly push control
Pyramid shape for powerful suction

VIEW LATEST PRICE →

AK-RH0478

Gorgeous black stainless steel body
LED light on each side

VIEW LATEST PRICE →

RH0080

Chic black island mount hood
Powerful pyramid design
Four speed levels

VIEW LATEST PRICE →

198KN3 30"

Futuristic touch-friendly control panel
Additional aluminum mesh for trapping more smoke and grime

VIEW LATEST PRICE →

RH0402

Eye-catching copper color and vine design
High powered pyramid-shaped hood
4-level air suction

VIEW LATEST PRICE →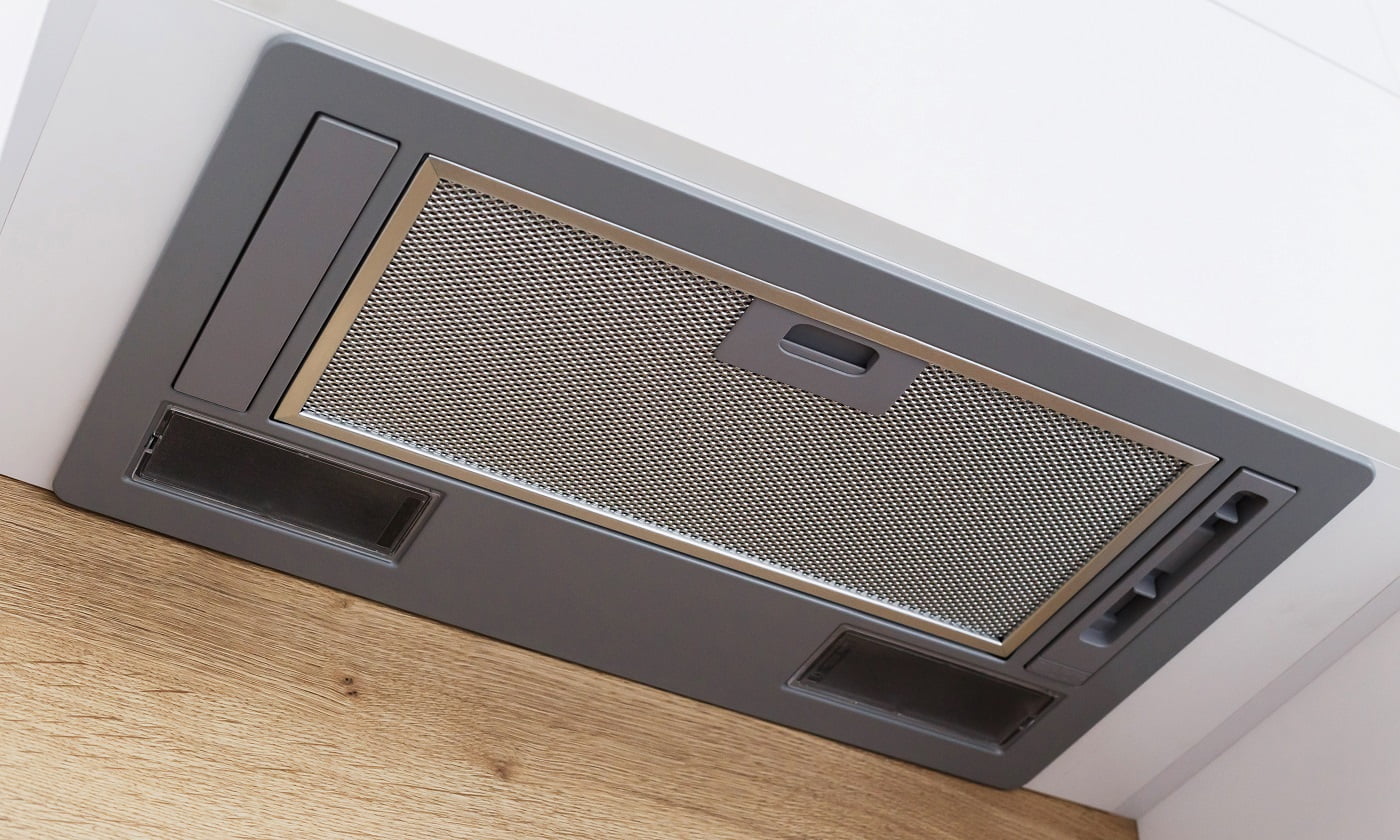 This practical and professional-looking option from AKDY checks all the boxes when it comes to power and practicality. It sucks out smoke and steam while providing a modern and minimalist look to your kitchen. The complimentary carbon filter kit is useful if you prefer a ductless range hood. Overall, this European style range hood delivers top-notch performance on a budget.
Why Did We Like It?
For being this affordable, AKDY's stainless steel range hood offers many impressive features.
Let's start with its highly powered 130W suction system. Smoke, steam, oil particles — none of them stands a chance with its three levels of air suction. However, the noise level will still be at a minimum with its effective kitchen exhaust fan.
Since these range hoods absorb so much grime and dust, the internal parts are bound to get dirty. But thanks to the baffle filters, this product is dishwasher-safe. Thus, cleaning it is not going to be a hassle!
Last but not the least, the sleek, silver body of the range hood adds oodles of style to your kitchen. So, the next time you have guests over, be prepared for all the attention!
What Could've Been Better?
The first drawback of this range hood is the auto shut down fan. After a minute, the fan stops, so you have to keep switching it on while cooking.
For those who do not prefer cool-toned LED lights, this product is a no-go. Also, the lights are irreplaceable.
Pros
Best budget buy

Carbon filter kit included

Durable and stylish stainless steel body

Dishwasher-safe filters

Easy to mount
Cons
Blue LED lights cannot be replaced

Fan automatically shuts down after 60 seconds
Contoured with a curved glass top, this unit is made of stainless steel and delivers a bold touch  of elegance. The incredibly powerful motor provides three venting speeds to choose from. To top it all off, the convenient LCD panel makes this a user-friendly range hood. Available in two size options, this convertible range hood measures 18.5 x 29.3 x 30.4 inches.
Why Did We Like It?
Straight off the bat, the tempered glass top caught our eye in an instant. The curved design will lend a modern contemporary vibe to any kitchen. Additionally, the stainless steel range hood is not just aesthetically pleasing but also quite durable.
From professional chefs to budding bakers, this powerful yet noiseless wall mount range hood is the perfect cooking companion for you. The three-step venting speeds offer varying intensities of air suction, allowing you to choose your preferred settings. Even the digital touch panel is visually appealing and convenient to use.
Moreover, the noise cancellation system and LED light also work adequately. So, the next time you are whipping up a midnight treat, you don't have to worry about disturbing anyone!
Lastly, like other AKDY products, this range hood also features dishwasher-safe filters. If you want a stylish solution to eliminate smoke and grime from your kitchen, this convertible wall mount is a fairly priced pick.
What Could've Been Better?
A major downside of this product would be the inadequate instructions and diagrams in the manual. It is difficult to figure out for beginners and one may require online tutorials for installation. Since the instructions are not clear, it is also a task to adjust the LED lights and timer of the range hood.
Pros
Lavish European design

Durable stainless steel body

Easy to clean

Low operating noise

Complimentary carbon filter for ductless installation
Cons
Complicated instruction manual

Control panel is difficult to figure out for beginners
A non-digital version by AKDY is this 30" convertible wall mount with push buttons that are easy to use. If you have elderly family members, this relatively traditional option would be the best fit for your kitchen. Like the first product on this list, this range hood also features a powerful pyramid mouth that efficiently eliminates steam and smoke.
Why Did We Like It?
What makes this range hood stand apart in this list is its non-digital control panel. Initially, it may sound like a liability but it is extremely easy to operate, making this product a popular pick.
The good old pyramid shaped wall mount range hood is dynamic in its functions. The three speed levels can be toggled from the overhead buttons. Whether you are preparing a feast or a quick snack, this range hood will ensure an odorless and smoke-free kitchen.
For its price, this product definitely looks like a million bucks! Minimal and modern, this state-of-the-art range hood will add that extra oomph to your kitchen.
Moreover, the mesh filters fitted inside provide enough airflow and ventilation. Cleaning is also no big deal as you can simply pop them in the dishwasher and rest assured.
What Could've Been Better?
Since this range hood is the most affordable in the list, we knew there was going to be a catch!
First is the stainless steel that looks significantly flimsier than its pricier counterparts. The metal brackets also seem delicate and may not last long.
Additionally, the LEDs burn out quickly so you might have to replace them frequently.
Pros
Affordable

Sleek and minimal design

Powerful suction with customizable levels

Carbon filters included

Easy to clean and operate
Cons
Low quality build

LED lights are not long-lasting
If black is your happy color, this range hood is your best bet!
This black stainless steel range hood with a contoured glass top makes a statement in the kitchen while keeping it free from odor and smoke. Measuring 18.5 x 29.5 x 30.4 inches with a 134W motor, your kitchen will smell fresh even after cooking a seven course meal!
Why Did We Like It?
Much like the products mentioned above, this one also features three speed levels to choose the intensity of air suction. For a range hood that swallows so much grime, it is obvious that the filters will require regular cleaning. However, AKDY offers baffle filters that can be tossed in the dishwasher, saving you from the hassle.
The exhaust fan with a 0.7A motor ensures improved airflow and no suffocation in the kitchen. Also, it produces little to no noise when being used.
And can we just talk about how fabulous this range hood looks? The black stainless steel and curved tempered glass look bold and beautiful, and will complement any style of kitchen.
Moreover, the LED lights attached on either side provide the perfect amount of illumination while cooking. Thus, this range hood will keep your midnight snacking sessions a secret!
What Could've Been Better?
With a complicated user manual, installing this range hood can be a hassle. Especially figuring out the fan becomes tough with the auto shut down feature and remote control.
The lights and timer may also cause similar difficulties so be prepared for some extensive online research.
Pros
Luxurious black stainless steel design

Little to no operating noise

Dishwasher safe parts

Carbon filters included for ductless installation

LED lights provide sufficient illumination
Cons
Complicated user manual

Auto shutdown feature may get cumbersome
Yet another black colored option that looks just as sleek and stylish, the 30" pyramid-shape island mount hood promises premium quality. Unlike the aforementioned products, this range hood offers four speed levels of air suction to get rid of steam and odor. With additional features like, a digital panel, exhaust fan, and LEDs, this high-end range hood is worth every penny.
Why Did We Like It?
Needless to say, this matte black stainless steel range hood is a head-turner! Its simple and sleek design caters to any kitchen style while the four level air suction ensures odor-free freshness after every cooking session!
The range hood sports baffle filters that allow seamless airflow and ventilation. Also, it is dishwasher-friendly so cleaning and maintenance will not be a tedious job.
The LEDs attached on the hood are helpful if you are a serial midnight snacker and wish to keep a low profile. With ample illumination, your sudden hunger pangs will remain satisfied and not a single soul will know!
Furthermore, this professional range hood looks and feels premium. With high-quality stainless steel and easy installation, it is worth the high price.
What Could've Been Better?
At this price point, we were certainly expecting little to no operating noise. However, even in the lowest speed settings, the fan is quite loud.
Also, the fact that there is no complementary carbon filter kit, like other products mentioned above, is a bummer. Another minor hitch would be the uncustomizable military time clock format.
Pros
Easy installation

Classy matte black finish

Great suction

Generous lighting

Dishwasher safe baffle filters
Cons
Loud exhaust fan

Carbon filter not included
Elegance and efficiency come hand in hand with AKDY's new European style range hood. With its large mesh panels and three levels of suction speed, the range hood wicks away pollutants effortlessly. AKDY has prioritized durability with this stainless steel range hood that resists scratches and dents, thus justifying the higher price range.
Why Did We Like It?
With a modern and aerodynamic design, this ultra-thin AKDY range hood will amp up your kitchen's aesthetic in a blink. Its stainless steel body complements most kitchen styles and lasts long with its resistance to dents and scratches. Hence, this high-end product is definitely an investment.
The touch-friendly control panel and energy-saving LED lights make it all the more convenient to use in low-light conditions. Users can easily toggle the fan speed, lights, and timer from the overhead control panel. In addition to that, the clock offers both 12-hour and 24-hour formats.
Other than keeping the kitchen free of odor and smoke, this efficient wall mount range hood is also easy to clean. With this luxurious and advanced product, AKDY stays true to its motive of making our home a better place to live.
What Could've Been Better?
With the LCD touch panel, this AKDY unit might be too advanced for elderly users. Without proper instructions, the product can be a tad bit difficult to figure out.
Also, the fan produces a significant amount of noise, and the optional carbon filter kit is not included with the product.
Pros
Advanced and sleek design

Durable stainless steel body

Energy-saving LED lights

Easy cleaning and maintenance

Clock lets user choose between 12-hour and 24-hour format
Cons
Overpriced and no complimentary carbon filter kit

Loud fan
Last but not the least, this embossed, copper hood with an elegant vine design is the most unique unit in the list. The island mount range hood measures 23.5×35.5×48.5 inches, and absorbs steam and odor in seconds. Best suited for a simple kitchen, let this decorative range hood make a striking statement in your house!
Why Did We Like It?
Undoubtedly, this unit screams for attention with its attractive copper color and vine design. Especially if you want a highly functional yet fashionable range hood to jazz up your kitchen, this is the best pick.
However, with features like a powerful motor with four speed levels, LED lamps, and exhaust fan, this wall mount hood is not just about looks!
As mentioned in other products, this AKDY range hood is also fitted with baffle filters that are easy to clean and provide outstanding circulation. Thus, this island mount range hood strikes the perfect balance between great performance and easy maintenance.
Lastly, the LED lamps provide sufficient illumination while the powerful exhaust fan wicks away smoke and dust effortlessly.
What Could've Been Better?
Other than the fact that the price range of this unit is quite steep, the loud fan is a disappointment.
Also, the elaborate vine design may not suit every kitchen. Unless your kitchen follows a minimal style, this patterned range hood might end up looking tacky.
Even this unit does not include any carbon filters for ductless installation.
Pros
Exquisite design

Convenient cleaning

Bright LED lamps

Impressive exhaust fan

Four speed levels for customizable air suction
Cons
Very expensive

Might be too over-the-top for some users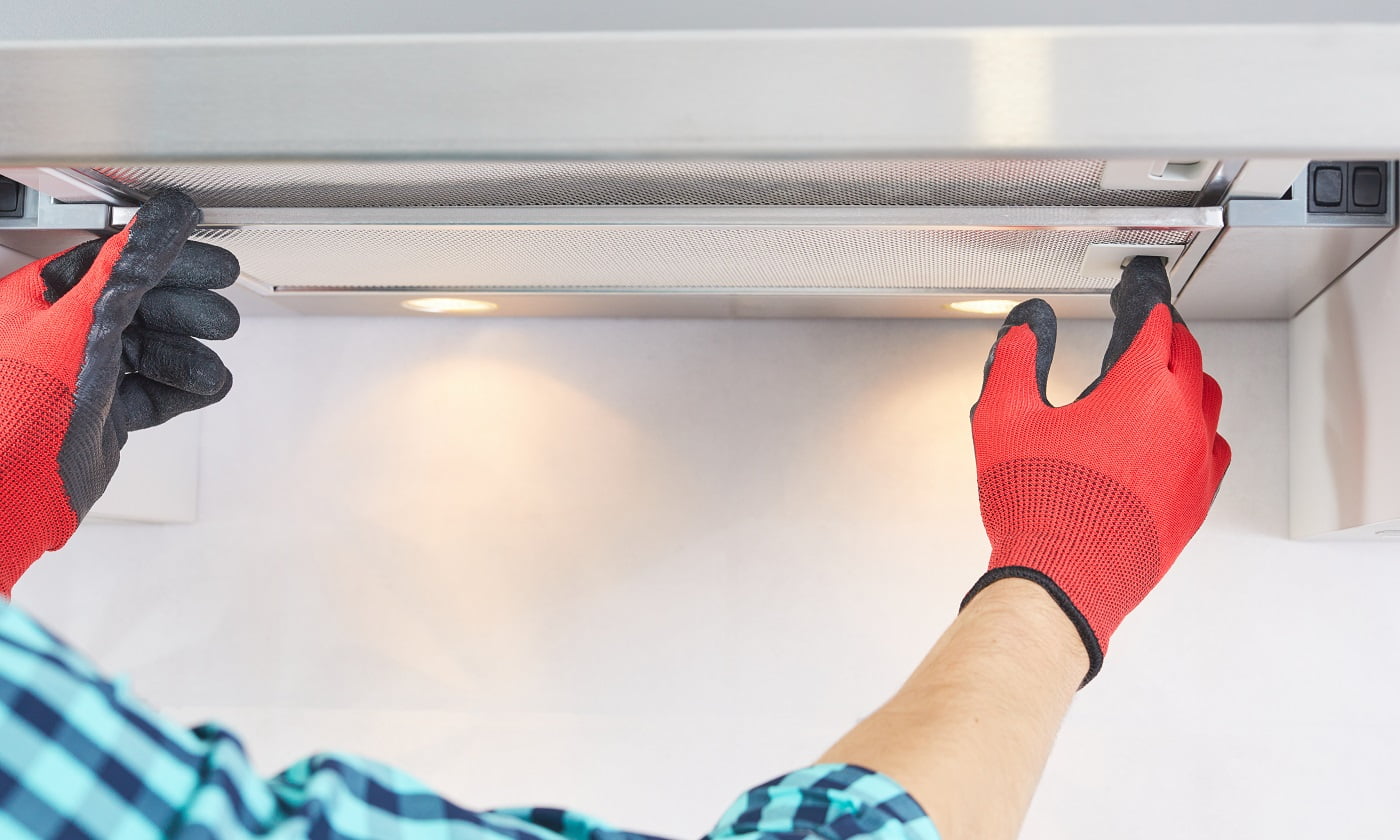 AKDY Hood Buyers' Guide
With so many range hoods offering similar yet varying features, choosing the right one can get stressful. To ensure that you pick the best range hood for your kitchen, you need to know some basic guidelines about these products.
Don't worry because we have got you covered. With a comprehensive but simple buyers' guide below, we make your decision-making a tad bit easier!
Keep reading to find out more…
Style vs. Functionality
Gone are the days when we, as consumers, had to make the hard choice between these two parameters. With better technology, there are several range hoods that can provide the best of both worlds. For instance, the Convertible Kitchen Wall Mount Range Hood does the job while being durable and visually pleasing.
Vented vs. Duct-free
The kitchen's interior design determines whether it requires a vented or a ductless exhaust system. Most of the products mentioned above include a carbon filter kit for duct-free installation. However, in the long run, an externally vented hood is the better option, albeit a bit complicated to install.
Size
Although sizing preferences can vary for different types of range hoods, for most, the size should be equal to that of the cooktop. This ensures direct suction of smoke and food particles.
Power
More powerful range hoods offer better efficiency. Quite straight forward, right?
However, just because a unit promises higher CFM level, it does not mean it is more powerful. More CFM simply means faster venting which is not directly proportional to better smoke removal.
Noise
Even the best range hoods have the common downside of being noisy, at least in the highest settings. While you cannot expect the product to be completely noiseless, a low operating noise is always appreciated. Try visiting a showroom or read as many reviews as possible to get your hands on a quieter unit.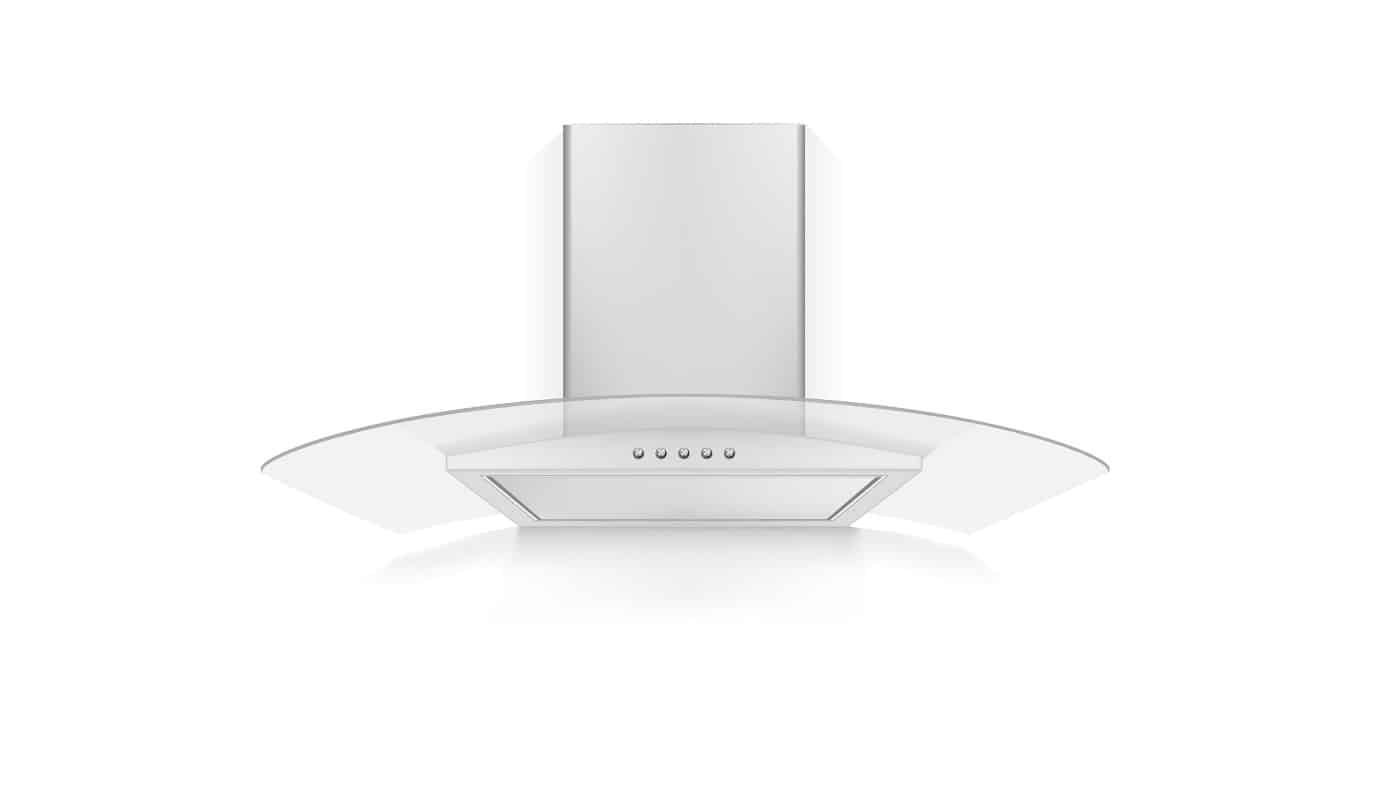 Verdict
Since coronavirus became the focal point of our lives, most of us have honed our cooking and baking skills at home. But while we are busy experimenting with recipes, our kitchens are collecting all the dust and grime that comes with it. That is where a good quality range hood comes into the picture.
Since AKDY has made its mark in the market for premium kitchenware, we have listed the best range hoods from this brand. From budget-friendly options to high-end picks, we hope you could find your perfect cooking companion!
Among our findings, the European Style Wall Mount Stainless Steel Range Hood Vent offers the best value for money. On the other hand, the Convertible Kitchen Wall Mount Range Hood In Black Painted Stainless Steel is the best premium pick.
Comment below and let us know which range hood would you go for.
Happy cooking!
Related Articles
11 Best Under Cabinet Range Hood