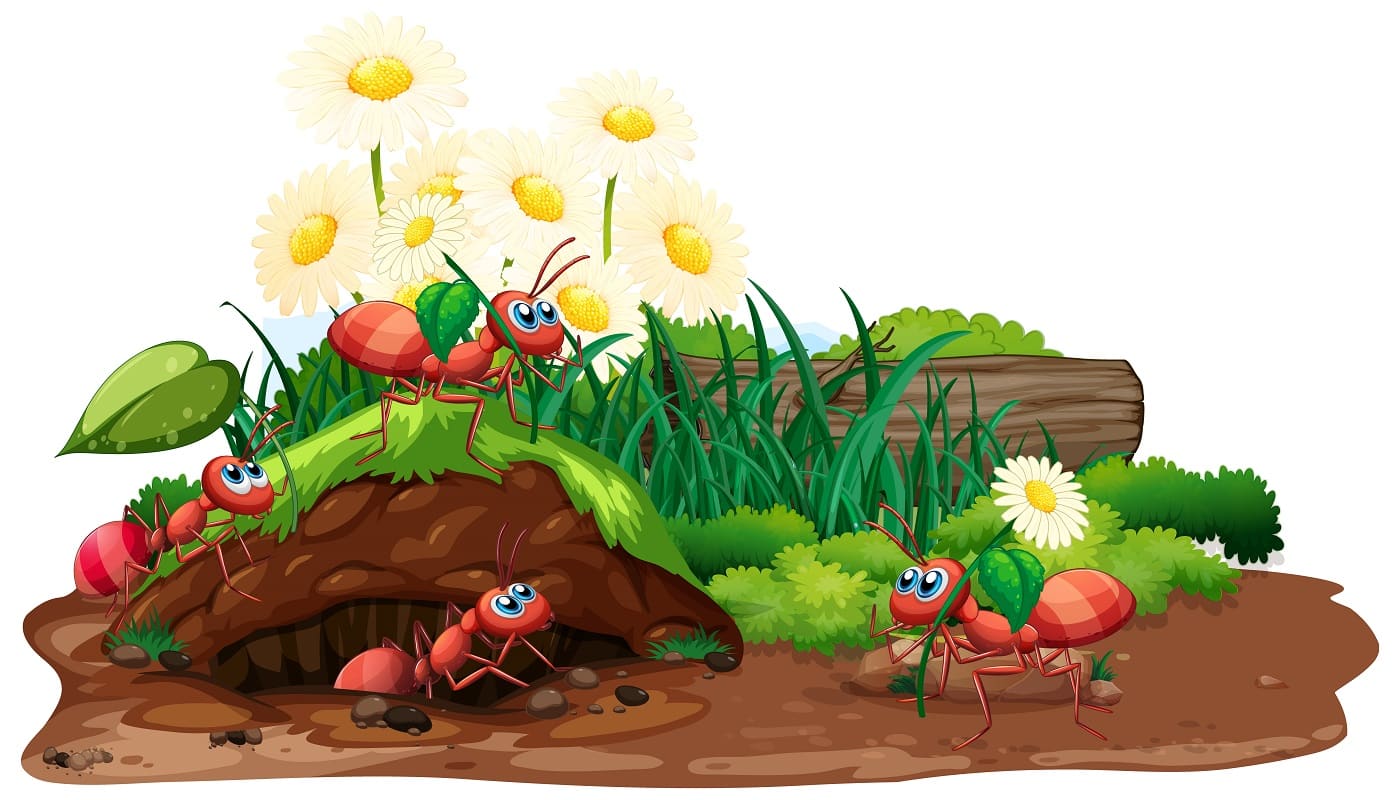 Late spring means hanging out with family in your backyard. But are you not being able to do so because of ants all around? 
We know that ants are a big part of the ecosystem, but they can also be a hindrance when they decide to infest lawns and backyards. A good ant killer is what you need in such cases as it will not only clear off all pests quickly but will even protect your home from further infestation. 
Now, we know that there are multiple choices in the market; consequently, it can be challenging to decide on one option. That is where we come in! 
We have curated an extensive and comprehensible list of the top 13 ant killers for lawns in 2020. This contains the most advanced products; we have also added a buyer's guide to help you choose the one that you need. 
So, what are you waiting for? Dive in! 
Top Ant Killers For Lawn
IMAGE
PRODUCT
DETAILS

Our Top Pick

Our Top Pick

TERRO T300B Liquid Ant Bait

12 bait stations 
Contains Borax

VIEW LATEST PRICE →

Ortho 0220910 Home Defense Insect Killer

Protection up to 12 months
One-touch continuous spray

VIEW LATEST PRICE →

Spectrum Brands 61067 HG-61067

Can cover up to 5,000 square feet
Weighs 1.08 pounds
QuickFlip hose-end sprayer included

VIEW LATEST PRICE →

Ortho Fire Ant Killer Broadcast Granules 200310

Treats up to 5,000 sq. ft.
6 months of lawn protection

VIEW LATEST PRICE →

Amdro Granules Fire Ant Bait

Kills fire ants
Contains Hydramethylnon

VIEW LATEST PRICE →

BioAdvanced 700288S Complete Insect Killer

Available in granular form 
2-way action formula

VIEW LATEST PRICE →

Compare-N-Save Concentrate For Insect Control 75365

Can treat 44,000 square feet
Contains Bifenthrin concentrate

VIEW LATEST PRICE →

EcoRaider Ant & Crawling Insect Killer

Kills on contact
Pleasant citrus scent

VIEW LATEST PRICE →

Wondercide - EcoTreat ETP0016 Outdoor Pest Spray Concentrate

Plant-based pest spray
Treats up to 10,000 square feet

VIEW LATEST PRICE →

Roundup for Lawns Bug Destroyer 4385404

Covers 2,500 square feet
Weighs 10 lbs

VIEW LATEST PRICE →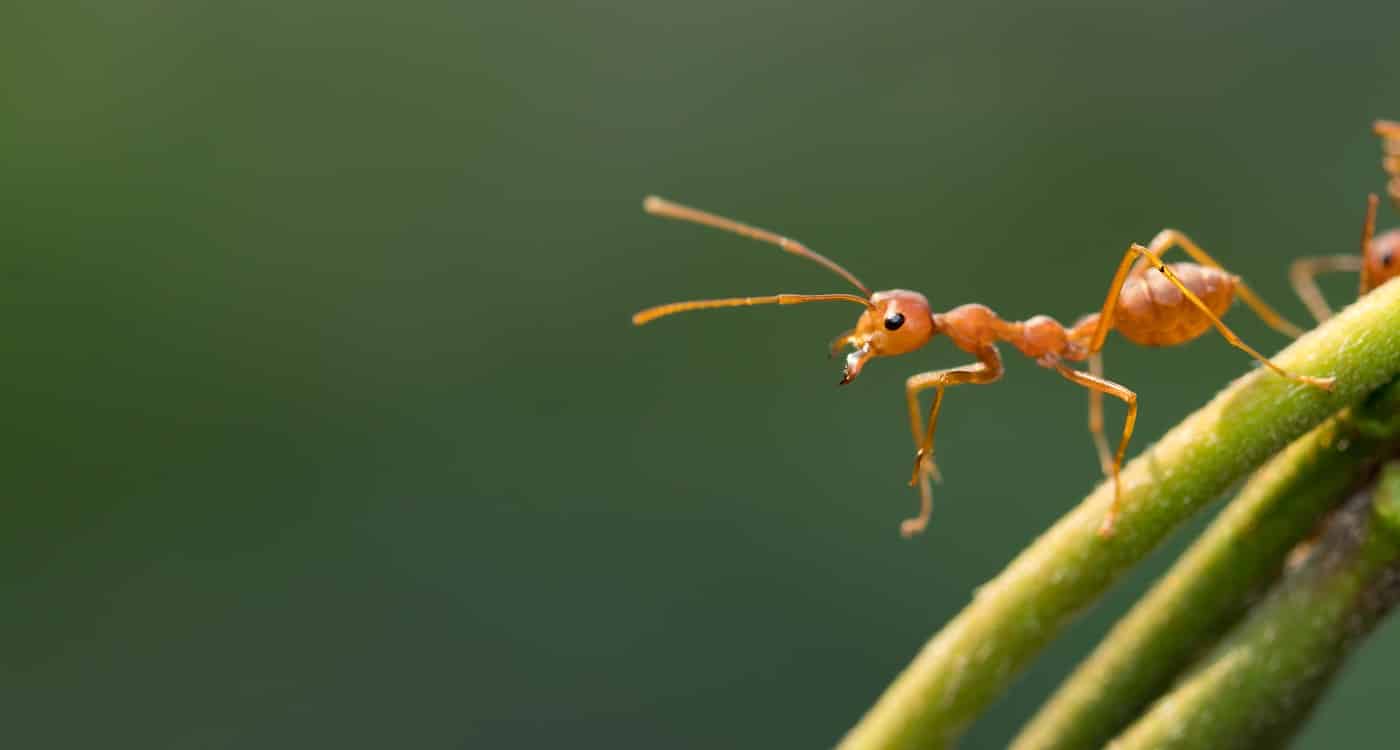 If you were looking for a way to kill a large number of ants in a short while, the TERRO T300B Liquid Ant Bait would suit your needs perfectly well. It is designed to wipe off the entire ant colony, and it works very efficiently. Read on to know more about this bait. 
Sale
Why Did We Like It?
This product is designed to be very attractive to worker ants, allowing them to detect it easily when they are on the lookout for food. Once they find the sweet bait, they will consume it and leave a trail of pheromone.
In turn, this will let other ants know about the bait for them to come seek it. As a result, the formula will spread among them quickly, so that you can kill off an anthill easily. 
The bait has another advantage in regards to time. Since it takes 24-48 hours to work, the carrier ants can take it to their colony. We would suggest applying it very near to the infestation area to reach their colony faster. 
Overall, we had a great experience with this. It comes pre-packed and filled so that you can use it out of the box, making the process easy and less time-consuming for you. 
What Could've Been Better?
It is best to not let the bait stay in one place for a long time as it tends to thicken and solidify, and that would reduce the effectiveness. Open the package only when you want to use it and immediately put it in place. This should solve your problem, and you should not be facing any issues. 
Pros
Ready to use and pre-filled

Kills ants that come in contact with the infected one

Works in 24-48 hours
One of our top recommendations is the Ortho 0220910 Home Defense Insect Killer for its long-term protection and easy usability. It will help prevent ants from entering your home and can be applied on windows and doors, bathroom floors, kitchens, and basements. 
Why Did We Like It?
It can kill a large variety of ants, including Argentine, Carpenter, Pavement, Lawn, Pyramid, Pharaoh, Harvester, and foraging Fire ants. Not only that, but it also prevents cockroaches, spiders, and 130 other types of pests from entering your house. This all-in-one solution gave us one of the most versatile options, and it works very efficiently. 
Moving on, you do not need to bend down to pump the liquid. This one has a one-touch continuous spray, which makes it easier to work with. 
Furthermore, the product does not have any odor and will not be problematic to use around the house. And since it does not leave any stains behind you can apply it to white surfaces too. We applied it around our white window frame, and there has been no discoloration. 
What Could've Been Better?
While this works very well in keeping insects and ants away from residential areas, it will not provide a long term solution for infestations and anthills. In such cases, it is best that you call up professionals and ask them to help you out. Now that you know this, it should not be a hindrance anymore. 
Pros
Comfort wand is reusable

No bending and pumping is needed

Does not lead to stains

No odor
Cons
Not for major infestations
Are you tired of mosquitoes and ants in the summer? The Spectrum Brands 61067 HG-61067 will help you bid goodbye to all these problematic pests and have a happy and carefree summer. This is also easy to use and will impress with its quick performance. 
Sale
Why Did We Like It?
Do you have a large backyard, which is the perfect place to hang out in the summer evenings? This product is all you need to keep the ants from biting you constantly. And the best part is that one pack will work for 12 weeks at a stretch, covering the entire summer. This makes it very cost-effective and will not affect your budget.
What's more? It is super easy to apply with the QuickFlip hose-end sprayer. This can be activated by just flipping a switch, and you can then spray the area all over. To get the best results, we will suggest that you apply it before the ants arrive. 
You must already have an estimate of the time when they start arriving every year and you can use that knowledge to keep them off the lawn.
What Could've Been Better?
Remember that this needs to be sprayed again if there is rain. Rain can wash away the formula completely from the lawn. They will also dissolve it further and make it less useful. Keep this in mind, and you should not have to face any further issues. 
Pros
No mixing is required

Works for 12 weeks

Easy to activate by flipping a switch
Cons
It needs to be sprayed again after the rain
Destroy all existing mounds around the house with the Ortho Fire Ant Killer Broadcast Granules 200310. This will not only kill the worker ants but will also work on the queen. We were very happy to walk around barefoot on our lawn finally after using this.
Sale
Why Did We Like It?
We have used ant killers that have previously killed grass along with it. To solve this problem, we bought this one from the house of Ortho, and it works very well with grass-covered lawns. We had a major problem with fire ants and this solved it for us. 
Adding on, it is super easy to apply, and all you got to spread over the required region. Ensure that this is done in spring or late summer when ants appear the most. 
Another great benefit is that ant mounds are prevented from forming in the area where you have applied for the next 6 months. Not only that, it can kill existing mounds within 15 minutes of application. We were indeed very impressed with its quick results and efficient action. 
What Could've Been Better?
The only problem here is the smell that it leaves behind on spraying. The product does smell like a dead animal, and hence do not apply it right before a party or a sundowner. Give a space of a day so that the smell disappears completely before you get guests into your lawn. Now that you are aware of this, it should not be a problem. 
Pros
Destroys ant mounds in 15 minutes

Prevents fire ant mounds from forming

Easy to apply

Safe to be used around plants
We had a severe fire ant problem in our house, and that's when we decided to buy the Amdro Granules Fire Ant Bait. It proved to be very reliable and came with instructions regarding how to use it. Go through them carefully, and you should have a great and error-free experience.
Why Did We Like It?
Now, if you are wondering how baits are better than contact killers, let us explain it to you. The bait is shared by worker ants with others in their colony as well as the queen. This kills all the ants in the colony, allowing an entire mound to die.
Now there might be visible and hidden mounds all around the lawn. For best results, spread it all around and then watch all the ants disappear. But be careful about not applying it on top of the mound since the fire ants might get agitated immediately. That might lead to them biting you, and hence you should maintain a distance of a foot during application. 
Coming to the time taken in destroying these mounds, the queen is killed in a week, and other ants get killed within 2 weeks of application. Since it works slowly, there is time for the bait to be spread among all the ants. 
What Could've Been Better?
Although the pack does not mention it, we would suggest not to apply it around pets. Ensure that your pets are not out on the lawn after application. Let the dust settle down, and then allow them back outside. This will keep your pets safe and prevent them from falling sick. 
Pros
Kills mounds of all kinds

Can be used out of the box

Known to be very reliable
Cons
Cannot be applied around pets
Are you disturbed by insects chewing and tunneling through the lawn? The BioAdvanced 700288S Complete Insect Killer will provide you with rainproof protection and kill all the annoying ants in the yard. Now you can plan that fantastic barbecue party in your backyard, thanks to this. 
Sale
Why Did We Like It?
If you have a drip spreader at home, spreading this around the yard should not be a task. Remember to water the soil well after application so that the granules can dissolve and stay in the soil. You can also apply it on ant mounds directly and then dissolve it for quick action. 
Secondly, it is a 2-way action formula that takes care of insects on the top as well as those hiding below the top surface. So, if your kids come back with a lot of bites after playing on the lawn, then you can begin using this. It will provide you and your children with overall protection. 
Further, this will kill off all pests and leave you with a clean yard. The ground will stay protected for 3 months, and that is indeed a long time. One application was all we needed to cover the entire summer season. 
What Could've Been Better?
Be very careful with using it around your dogs as it can make them sick. This can lead to problems in their system, and you have to wait for the granules to mix well with the ground before allowing dogs outside. Other than this, we have no complaints about the product. 
Pros
Can also kill pests under the surface

Kills in 24 hours

Very cost-effective

Protects surface for 90 days
Do you want a cost-effective product that will take care of your large lawns? The Compare-N-Save Concentrate for Insect Control 75365 will be the perfect option and will destroy ants on top of a surface and those hiding behind obstacles. We were also amazed to see how well it can kill spiders.
Why Did We Like It?
This is a concentrated formula that can be used to make 44 gallons of liquid. We were able to cover 44,000 square feet with just one bottle. This made it effective as well as helped us maintain our budget. 
To add on, this formula will help you get rid of fleas, mites, ants, centipedes, spiders, mosquitoes, ticks, wasps, fire ants, and centipedes. The all-rounder protection will keep your garden healthy and will protect you from bites. 
Also, if you want to target and kill fire ants only, then it is best to apply it in late spring or early summer. This way, you can clear them off as soon as they start building their colonies. The enhanced protection was really impressive, and we were able to ensure year-long protection. 
What Could've Been Better?
The one issue we faced here was that we were unable to keep track of the amount of liquid left. This bottle is completely opaque, and hence you cannot measure the level of the formula inside. We will suggest that you keep a watch on the weight and the amount used. 
Pros
Can kill in 30 minutes

Makes 44 gallons of liquid

Works with a variety of pests
Cons
The level of the liquid left cannot be seen
Up next is a brilliant product that works well indoors and outdoors. The EcoRaider Ant & Crawling Insect Killer will immediately kill off ants and you can be 100% satisfied. Not only that, it works with other pests too and will provide you with all-rounder protection.
Sale
Why Did We Like It?
This is a contact killer where the formula kills the ant as soon as it comes in contact with it. This works well if you have a shortage of time and want to get rid of all the pesky pests immediately. It will not only kill ants but prevent them from regrouping in the same area. 
This will also provide protection for the next 4 weeks, after which you will have to reapply if ants come back. And what"s more! You will love the pleasant citrus scent that it has. We have mostly found the odor to be problematic with other products, but this one will actually leave a sweet fragrant trail behind. 
Last, of all, it does not leave stains. That made it easier for us to apply on white outdoor furniture and fences. 
What Could've Been Better?
While it has a number of benefits, the price is on the higher side. This means that the average homeowner may not be able to afford it. But we would suggest that if you could go over your budget, this will be a great choice. 
Pros
Does not leave stains

Child and pet safe

Causes minimal skin irritation

Prevents ants from regrouping

Disrupts ant trail pheromones
As we have made it across half the list, it is time to introduce the Wondercide – EcoTreat ETP0016 Outdoor Pest Spray Concentrate for its eco-friendly nature. Sustainability is something that has become very important in today's times, and this company believes in it too. Hence the product is powered by nature and will keep all ants away.
Why Did We Like It?
We love the fact that this is an organic product that has no artificial fragrance or colors. It prevents any kind of staining and will not affect your pots or walls at all. 
Also, the pest spray is bio-degradable and will not harm plants. While we were skeptical about using poisons very close to edible plants, this one can be used safely. This is because there are no artificial inorganic elements in it. 
Further, if you have kids or pets in the house, then you can apply this product safely without fearing that it will affect them. It only works for pests and ants and will kill them off, leaving your plantation healthy and your kids safe. Once you spray on soil, it will enter and kill the ants that are hiding under the soil. 
What Could've Been Better?
The only issue here is that it takes time to kill ants. So, ensure that you do not spray this just before a party or a gathering outside. Keep a span of 2-3 days before any outdoor event, and you should not face any trouble. 
Pros
No artificial colors or fragrance

Cruelty-free and biodegradable

Safe to use around pets and kids
We saw ants everywhere in the garden when we decided to take a step. Our friend suggested the Roundup for Lawns Bug Destroyer 4385404, and it worked wonderfully well. We were able to clear our lawns off ants and spiders in one go. 
Why Did We Like It?
This is a poison that kills by contact. Hence remember to spread it in places where you can see a number of ants or pests. You should also apply near ant mounds and anthills to destroy the entire colony in a day. And since it is made for outdoor use in lawns, your flowers and plantations will not be affected at all. 
We were able to cover 2500 square feet with one pack. This adds to the cost-effectiveness and will help you work with medium lawns efficiently, and you can get rid of pests quickly. 
In case the ants keep coming back, or if your house is next to a jungle, then you will have to apply it more often. We will suggest using it every month on the borders of your lawns. 
Adding on, it can even kill mosquitoes along with ants. Mosquitoes can be very disturbing, and that's where the product comes in and provides you with complete protection.
What Could've Been Better?
While it worked very well for our yard, one of our friends complained that it did not work for them at all. When we started comparing, we understood that the significant difference was the kind of soil. They had very sandy soil and the ants hid in spaces where this product could not reach. 
Pros
Prevents ants for 3 months

Can destroy 100+ insects

Will kill pests under the surface
Cons
May not work with sandy soil
Do you have major ant infestation along with other pests in your lawn? The Spectracide 1-Gallon Acer Plus Triazicide 96203 will work very well and will help you get a clean and pest-free lawn. Now we can sit with our grandchildren outside on the lawn without any issues. 
Sale
Why Did We Like It?
This is a fast-acting formula that will protect your lawn, including the flowering shrubs, flowers, vegetables, and fruits. While the ants and other pests will be killed, none of your plant babies will be affected. 
Secondly, it can be used to cover an area of 64,000 square feet easily. This means you will get to work on a large lawn or yard without having to buy more of the product. You will just have to mix the concentrated liquid with water and spray it on plants. The product label will help you out with the ratio and their mixing rates. 
Moving on, this formula will effectively deal with insects and ants on the ground as well as those hiding below the ground. You can use a sprayer to ensure it reaches difficult and hidden corners and then kill any ants that are hiding. 
What Could've Been Better?
In comparison with its peers, you will need to spray more amounts of this product to get the same result. In the case of ant hills and ant mounds, you got to spray on them directly to kill them all. This will require you to spend more time and effort on your lawn. 
Pros
Provides 2 months of protection

A concentrated mix of formula

Kills ants below the ground too
Cons
Larger amount needed to achieve the same result
As we are nearing the end of the guide, let us introduce the Bonide (BND568) – Termite and Carpenter Ant Killer. It is a concentrated solution that works very well for vegetable gardens and ornamental lawns and you will be delighted with its bells and whistles. 
Why Did We Like It?
This product is extremely versatile, and it can kill subterranean termites, ticks, wood-infesting beetles, carpenter ants and bees, crickets, fleas, fire ants, house flies, mosquitoes, and wasps to name a few. We found that this one works with most varieties of ants too and will protect your vegetable and flower garden from being eaten by them.
Now moving on to the dual-action defense technology, this product will kill pests immediately when you directly spray on them. Also, this product remains in the ground so that if insects return to the same place, they will be destroyed. 
Moreover, this will work well in providing your garden with the needed protection for 5 years. That is a long period, and it makes it very cost-effective. 
What Could've Been Better?
We did not like the smell of this solution, and it can cause headaches if you are taking it in for a long time. So, wear a mask while applying and go inside once you are done. Let the smell settle down before you come outside. 
Pros
Easy to mix and apply

Kills multiple types of pests

Works with all kinds of sprayers
Fire ants can be pesky and might keep biting while moving around the lawn barefoot. The Fertilome Come and Get It Fire Ant Killer is a savior in disguise and will help you a lot if you plan to host barbeque dinners outdoors.
Why Did We Like It?
First of all, it is a bait killer that can kill off ants within 24 hours. The ants will generally carry this bait to their colonies and ant mounds, where it will be consumed by the colony. Since it takes 24 hours, you can rest assured that the entire colony will be killed at once as there is enough time for everyone to consume it. 
Another great benefit is that it does not affect bees at all. Now gardens are prone to bees, and bees play an essential part in pollinating. Hence, it would be best if you tried not to kill them, and this product will help you with it. It does not affect bees or pets for that matter and can be safely used. 
Moving on, the formula is very effective as it contains 0.015% Spinosad. You will not need to mix it with water; it can be used directly from the pack.
What Could've Been Better?
The only drawback here is that you will need to apply it every month to prevent the ants from coming back. It does work quickly, but the effects seem to get reduced with time. And to be honest, it is not very easy to keep the fire ants away. But keep applying it every month, and you should not be facing any issues. 
Pros
Safe to use around bees/pollinators

Contains 0.015% Spinosad

Works with rangelands, recreational areas, and landscapes
Cons
Will need multiple applications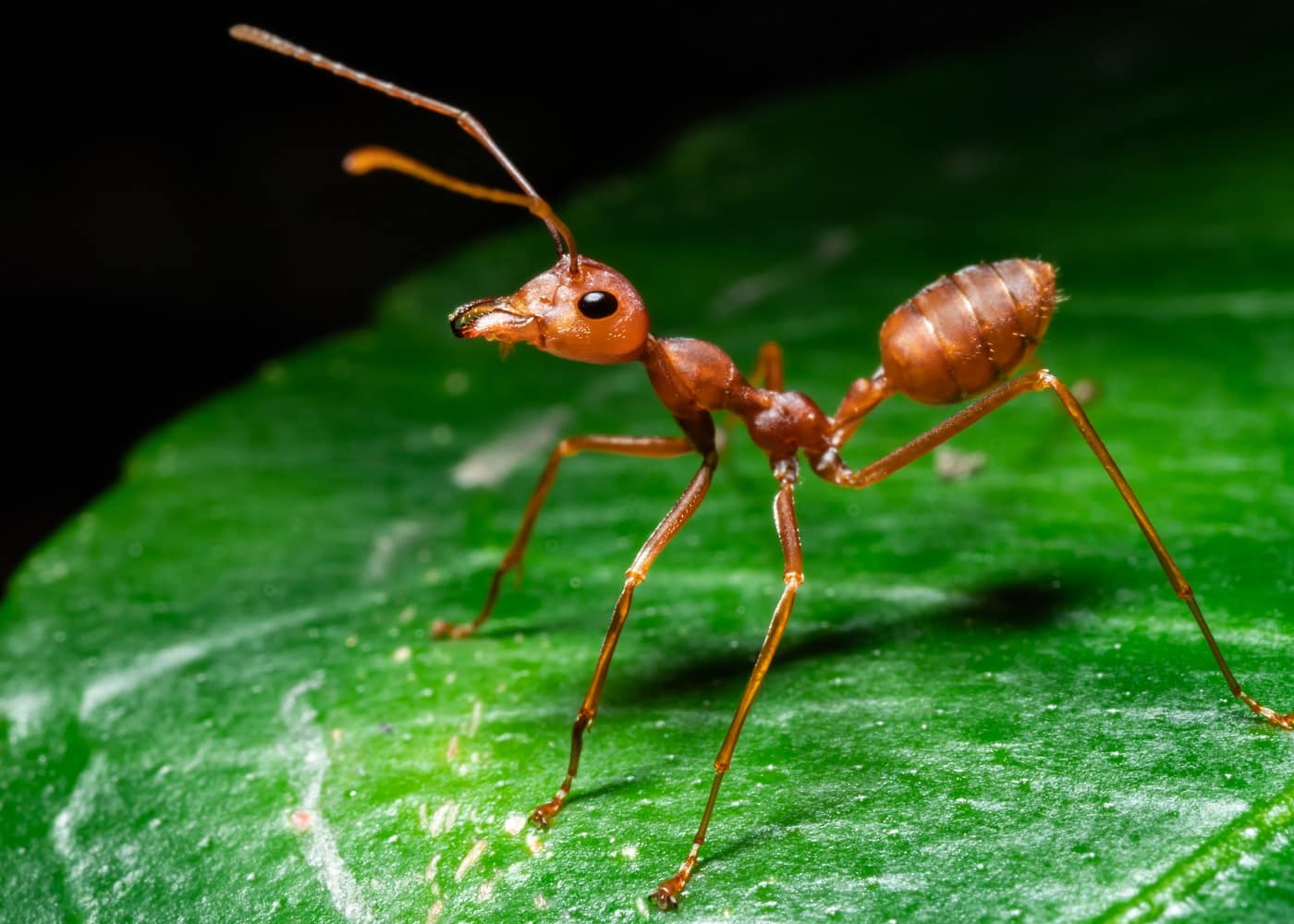 Ant Lawn Killer Buyer's Guide
The above-mentioned ant killers will be able to take care of pests and will allow you to sit comfortably outdoors. But you might still be confused about which one to choose. To make this choice easier, we have curated this buyer's guide wherein we have mentioned all the factors that need to be kept in mind. Make an informed decision once you read through them, and you are good to go. 
Kinds Of Ants
Find out what kind of ants are worrying you the most. There are different products that work with different sorts of ants. Now, some might work well with fire ants but may not affect cultivator ants at all. Hence find out the variety and then check for it in the product description. Choose it only if the selected type of ant is mentioned on the pack. 
Cost
Always keep your budget in mind when you are choosing a product. You can go up higher in case the product is super effective but otherwise, keep the cost in mind. Some products might cost less, but the quantity could be so less that it does not last beyond 2 weeks. You will then have to buy again, and that will lead to an increase in total expenditure. 
Also, remember that an expensive option may not turn out to be as effective, and you should check the description well before purchasing. 
Toxic Materials
One very important consideration is the presence of toxic materials in the product. Now your dog or cat might be roaming outside on the lawn, and they should ideally not be affected by the ant killers. Hence it can have poisonous elements but that should not make pets and humans sick. 
Now there are some ant killers that can be toxic for 24 hours, after which they are safe to use. Use this only if you do not have kids or pets in the house. And you should also stay away from inhaling the substance for the stipulated amount of time. 
Spread
There are 2 ways to spread the substance, and you should know both of them. One is to spray them over a large area, and the second is to get ants to transfer the substance. Ants can consume it and then leave a trail behind. That will attract other ants who would come and find the poison too. Remember to spray around anthills as the ants will find it quickly. 
Extra Features
Some ant killers work well with cockroaches, spiders, and other forms of lawn pests. If you have an infestation of numerous pests or you have to deal with mosquitoes and ants both, then there are separate pest killers for that. These are more versatile options and will help you clear all infestations at once. 
Placement Of Trap
If you are working with ant baits, then it is essential to remember that you place them near infested areas. If you keep the bait too far away, the ants might not find it, and that would make it useless. Also, baits, when kept outside for a long start to solidify and dry up, lose their power and hence ants need to find it quickly. 
Adding to it, you will not want these pests to find another corner that they have not discovered yet. So, it is best to place it such that the ants can find it in 24 hours and take it back to their colony. Keep baits next to ant nests, mounds and anthills. 
Another safety measure that needs to be mentioned here is to place the baits away from kids and vegetable gardens. Although many products may mention that they are safe to be used around plants, it is best not to let them mix with edible plants. There is always a risk that there will be issues regarding cross-contamination, which could let the poison enter your food. 
Type Of Formula
Ant traps may be in concentrated liquid form or in ready to use packs. You will find it in granular form as well as sprays and gels. These have poison already in them, and you will need to spread it well. 
Now, remember to never use concentrated formulas directly on the soil. It can kill all your lawn plants in one go. Always remember that you need to check the back of a pack and add the required amount of water. 
Moving on, there are some options too, which are in liquid form, but no water needs to be added. Remember to spray or pour it over ant mounds and colonies directly but maintain a distance of a foot so that ants do not attack you. 
Other than that, if you are using granules, then you will need to water the area well after application. That will let the poison spread and would also work with reducing the odor.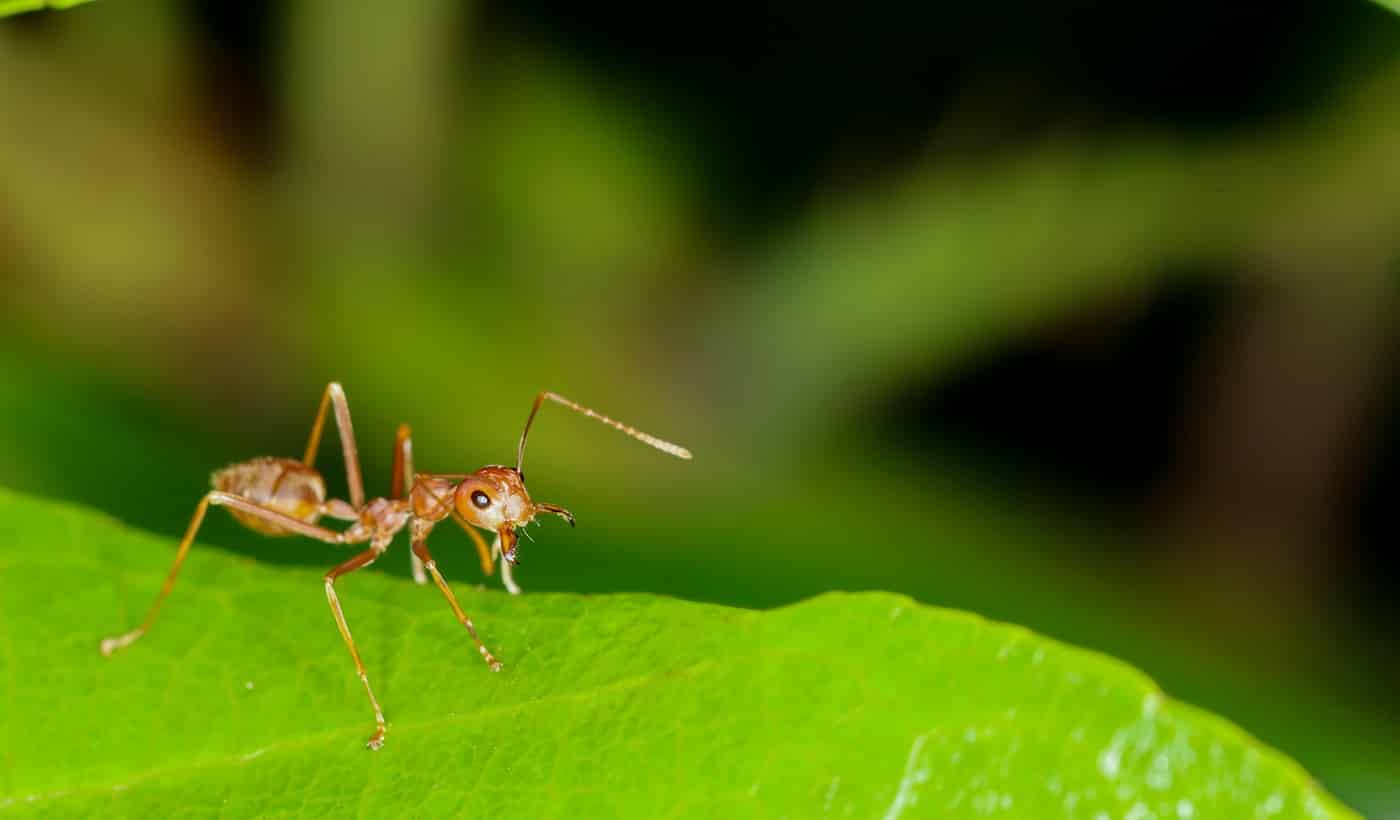 Verdict
Lawns tend to be the most reliable source of food for ants, and hence they are targeted by them frequently. They also provide these insects with shelter, and that's why it is difficult to discourage them from entering the lawn. So, we suggest that you try to keep your lawn clean in general to prevent infestations. 
With this, we reach the end of this well-detailed guide, and we would like to do a quick recap of our favorites. The TERRO T300B Liquid Ant Bait is our personal favorite because of its unmatched efficiency. 
Coming to long-term protection, the Ortho 0220910 Home Defense Insect Killer stands out. But when we talk about removing ants and mosquitoes, then the Spectrum Brands 61067 HG-61067 will fit excellently well. 
With this, we will take your leave. Let us know about your favorite in the comment section below. 
Happy shopping! 
Related Articles
How to Deal With Yellow Jackets
11 Best Crabgrass Killers Right Now
13 Best Weed And Feed For Lawns
13 Best Weed Killer for Flower Bed Reviewed
How to Install Landscape Fabric for Weed Control
13 Best Broadleaf Weed Killer for Lawns & Gardens
11 Best Pre Emergent Herbicide Right Now
13 Best Seed Starting Mix Right Now
13 Best Crabgrass Killer & Preventer | Buyer's Guide
How to Kill a Pine Tree [All You Need to Know]
9 Best Weed Puller Of   [Reviewed & Buyer's Guide]
How to Kill a Pine Tree [All You Need to Know]