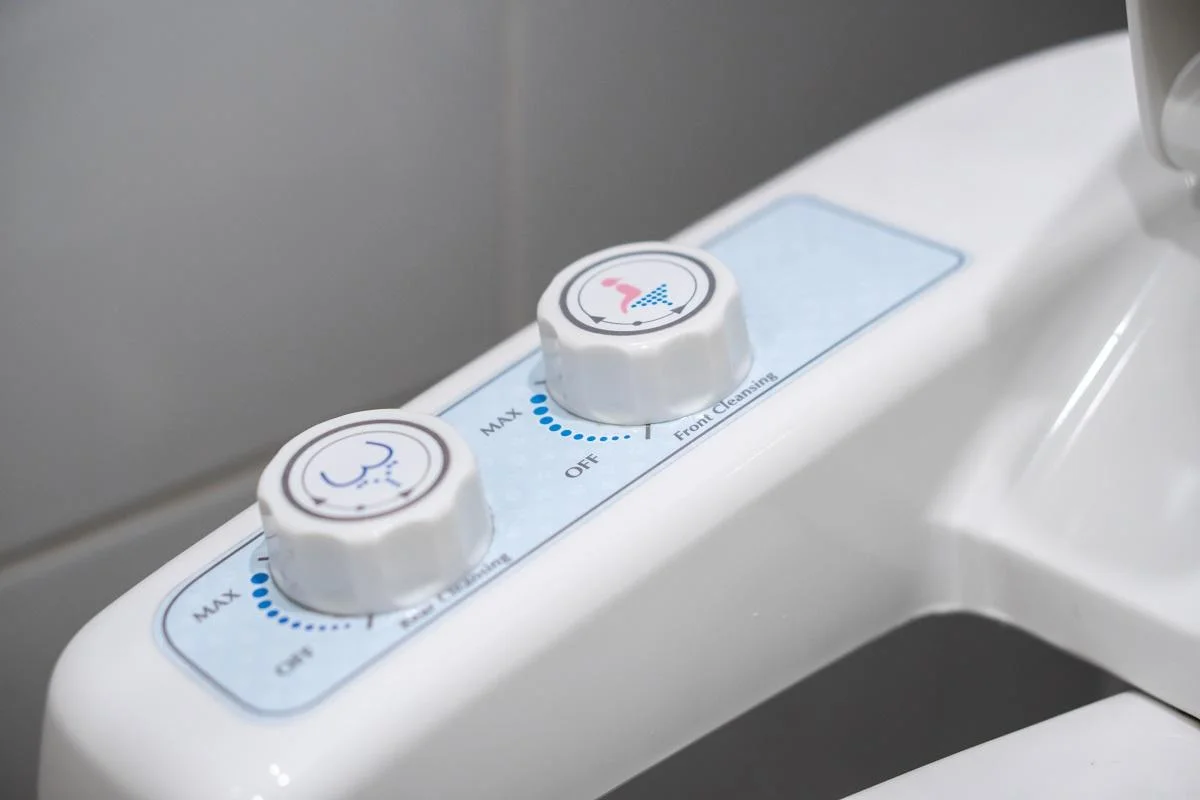 Toilet paper has been an essential item for the longest time. 
But many people, in the bid to try something new, are now making a change to their lifestyle, i.e., switching to bidets. At this point, you may be wondering why bidets are becoming popular, so let us decipher that for you. 
According to various bidet users, not only are they incredibly sanitary, but they also positively contribute to the environment in the long run. And due to their increased popularity today, there is a wide number of bidet attachments that you can pick from. But choosing the right one may be a daunting task, especially if you've never used one before. 
So, we curated this list to help you find the best one (or more) for you. Now, let's begin! 
Top Bidet Converter Kit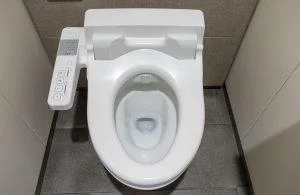 Many would assume that bidets are expensive and hard to install and manage. However, that isn't the case with this model. Not only is it easy to use, but it will also help you save money, which would have gone into buying toilet paper. So, the Luxe bidet can well be a worthy one-time investment.
Why Did We Like It? 
We first came across a full-functioning bidet system on vacation and wondered if we could get something similar for us at home. And that's when we came across this Luxe bidet Neo 120s. You can easily install this non-electric bidet toilet attachment, even if you're a beginner. 
This product also has two modes that work well with each other. While the first mode is specifically meant for hygiene cleaning, the second mode is for self-cleaning the nozzle after use. It is just as easy to maintain the hygiene of the pot because the nozzle has a self-cleaning mode. 
Not only can you activate this after every use, but it also comes with a nozzle guard gate, which protects it from any splashback. And for regular cleaning, you can run your toilet brush over it.  
What Could've Been Better? 
Despite being easy to install, we've noticed that it doesn't close the toilet seat down. While this wouldn't be an issue when you're not using it, it can be uncomfortable when you are. To avoid breaking your toilet seat due to this issue, we suggest attaching bumpers to the seat. 
Pros
Non-electric bidet attachment

Easy to install

Two modes

Self-cleaning nozzle
Cons
The toilet seat doesn't close all the way down
If you've ever been skeptical about using a bidet, then starting with the BioBidet would be ideal for you. This bidet attachment will help redefine your bathroom experience and help you lead a healthier, cleaner lifestyle. So, bid adieu to toilet paper and untimely clogged toilets. 
Sale
Why Did We Like It? 
A bidet attachment can sometimes sit awkwardly against the toilet, especially when it is a little too close for comfort. But with the SlimEdge, its easy-grip attachment fits any and every toilet at a comfortable height. Moreover, the pressure control knob feels comfortable to use, and you can feel and control your cleanliness with ease. 
Bidet attachments often look tougher than they are, especially when you're a novice. But this model is extremely easy to install, as all you have to do is attach it to an existing toilet seat. Finally, connect it to your water supply with the attachments provided in the package. 
Aside from that, this bidet attachment has a retractable dual nozzle, one for the front and one for the rear. The spray in the rear offers a comfortable clean, while the frontal spray is a little softer. Hence, it would make your toilet accessible for everyone in the family.  
What Could've Been Better? 
We were very impressed with how easy the installation was and how easy it was to use. However,  there were some fluctuations in the intensity of the spray with a slight fall in the water pressure. 
Pros
Bidet attachment sits at a comfortable height

Easy to install

Allows users to control the water pressure with ease

Universal fit
Cons
Out may fluctuate with changing water pressure
Bidet attachments help redefine your bathroom experience by potentially eliminating the need for toilet paper. And the GenieBidet 78956 has various features that will further enhance your toilet hygiene. Not only does it have dual retractable self-cleaning nozzles, but it is also comfortable and easy to use.
Sale
Why Did We Like It? 
This model from GenieBidet looks a lot sleeker and thinner than what we'd expected. However, our first thought was whether we would be able to install this or experience a few inconsistencies with the product. 
Not only is it easy to install, but you also receive the required parts along with the bidet. It shouldn't take you longer than 10 minutes and once everything is in its place, you will be good to go. 
The controls are also easy to reach on this one. Along with being at a comfortable height, the thin profile of the mounting plates makes using this a pleasant experience. 
But it was the dual retractable self-cleaning nozzles that drew us to this product. And the knob on this attachment is also easy to use. 
Despite having two nozzles, the single knob lets you use both features, and the directions are also mentioned on the tail end for user convenience. And once you finish using it, the nozzles retract to a hidden position.  
What Could've Been Better? 
Despite having a simple profile and easy installation process, the T-adapter isn't compatible with every hose type or size. It couldn't accommodate the hose we used, so every time we tried using it, it would either spray water all over the place or constantly leak. 
Pros
Sleek design

Easy to install

Nozzle controls are at a comfortable height

No wiring required
Cons
Attachments aren't a universal fit
One of the major concerns most feel while traveling is having their basic hygiene covered. Carrying toilet paper rolls is not the best solution, especially when a few rolls are taking up much-needed space. But this travel bidet will make your hygiene experience a lot more pleasant. 
Why Did We Like It? 
Traveling with a filled water bottle will always have you concerned about spills or mishaps. But this travel bidet has an angled spray head that will only spray water out once you turn the bottle upside down. Its zero spillage and perfect aim to ensure you receive optimum hygiene. 
Furthermore, if you're worried about the nozzle taking up any extra space in the luggage, then let us tell you that the nozzle comfortably fits inside the bottle, and comes in a discreet bag. This makes it easy to store even if you use it in multiple bathrooms. 
The bottle holds a good amount of water, and while it may seem like you might not get a good grip on it, the section in the middle of the bottle makes it a lot easier to hold on to it. This soft squeeze bottle gives you a consistent, uninterrupted spray after each squeeze.  
What Could've Been Better? 
This travel bidet features a metal airlock on the bottom that allows air to enter the bottle. While this feature allows the bottle to spray constantly, there is a downside to it. If you fill the bottle a little before making a trip to the toilet, your bottle might leak.
Pros
Angled spray head

The nozzle fits inside the bottle

Easy-to-grip soft squeeze bottle

Can discreetly store the bidet
Cons
Metal airlock may leak water
A majority of bidet options offer a single jet stream. However, this bidet attachment offers two, front and rear, which you can comfortably control with the chrome-plated dial. Not only does this sleek bidet attachment sit firmly on your toilet bowl, but it also completely eradicates the need for toilet paper.
Sale
Why Did We Like It?
Most bidet attachments end up leaving a gap between the toilet seat and the toilet bowl. If you're looking to avoid that, then this ultra-slim bidet is the perfect choice for you. It is only 0.24 inches thick and sits comfortably on the toilet bowl, letting you lower the toilet seat with ease. 
What's refreshing is that this bidet attachment has an easy-to-use chrome-plated control to dial, especially for someone with mobility issues. So, all you have to do is select the cleaning mode and ideal pressure.
Apart from that, this ultra-slim bidet comes with detailed installation instructions, additional videos, and a few parts like a brass T-adapter, Teflon tape, stainless steel braided hose, and three toilet seat bumpers. With all of these things included in the package, it shouldn't take you long to successfully complete the installation. 
What Could've Been Better?
Although we followed the instructions to the tee, we noticed this bidet attachment was leaking inside the handle. While this may not have been an installation issue, it was still disappointing and we had to get a replacement.
Pros
Versatile compatibility

Durable design

Easy to install

Comes with the necessary parts
Cons
May leak inside the handle
Bidet toilet seats have always felt like a luxury, but what if you can replicate that experience in your homes? The adjustable jet spray on this Greenco bidet attachment doesn't just make for a better hygiene practice but also helps enhance your bathroom experience.
Why Did We Like It? 
Not only does this model bring the luxury of a bidet toilet seat, but it is also just as easy to install it by yourself. Moreover, you don't need any special tools or a complex tutorial. All you have to do is follow the step-by-step manual provided to install the included parts, and your bidet attachment will be ready for use. 
This bidet is made of durable high-quality plastic that is rust-proof and sits comfortably on your toilet bowl. Besides, you can adjust the water pressure to your liking by using the easy-access control dial, which sits at a comfortable height. Overall, it's comfortable to use and ensures optimum personal hygiene. 
We also liked how it allows users to adjust the angle of the nozzle to practically customize their cleaning experience. 
What Could've Been Better?
Even after following the instructions manual, we still ended up with a considerable gap between the toilet bowl and the toilet seat. This made it a very unpleasant experience, as this made us sit at an angle. 
Pros
Easy to install

Rust-proof, durable plastic toilet seat

Easy-access control dial

Adjustable nozzle
Cons
Leaves a gap between the toilet seat and bowl
Bidet attachments are the best cleaning experience you will come across. But what happens if you add a heated seat to the equation? The BioBidet BB-600 offers you all of the luxuries that help elevate and redefine your experience in the toilet without any cold water shocks. 
Sale
Why Did We Like It?
This adjustable heated seat is a welcome change, especially if you deal with colder temperatures. While you don't have to use it at all times, it does enhance the overall experience by keeping you all warm and toasty. 
Every other bidet adjustment on the list before this one was only offering cold-water jet streams. However, the BioBidet has a tank-type water heating reservoir that ensures you're not surprised by any cold water jolts. 
Moreover, it cuts down on toilet paper used for drying even after washing with a bidet. This is made possible by an adjustable warm air dryer that gives you the best hands-free experience. 
Automatic dual nozzles always help enhance your cleaning experience because of how thoroughly they do their job. But with this bidet attachment, your experience would be far more relaxing due to the aerated bubble technology. 
What Could've Been Better?
While there is so much good about this luxurious bidet attachment, unfortunately, it is very short-lived. After using it for some time, you may start to notice discoloration on the toilet seat, or the dual nozzles don't spurt out a stream with as much force anymore.
Pros
Heated seat

Water heating reservoir

Warm air dryer for drying hands-free

Dual nozzle design
Cons
May become less effective after a few months
The traditional wiping method is not wrong, but it's just not as hygienic. And if you've been contemplating making the switch from toilet paper to bidets, then this handheld bidet is the ideal choice for you. You get to know if you'd like to experience this without having to commit to it. 
Why Did We Like It?
Upon researching bidet attachments, we realized that not many would want to get the attachment. However, this handheld bidet is easy to install and gives you the same results as an attachment. 
You receive a hose and hook holder, a brass T-valve adapter, and a few instructions that will aid the installation process. This handheld bidet also ensures that you get clean without any sprayer problems or leaks.
Moreover, the water pressure is easy to manage since you have to either apply pressure on the lever or gently let go. Once you find the pressure that best works, you're good to go. And if you still feel the need to use toilet paper, you can use a couple of squares to dry off.  
What Could've Been Better?
After using it for some time, we observed that it will continue to leak from the moment you set it up. While a few little drops shouldn't be an issue, more water can cause a flooding-like situation. You could instead shut off the valve after every use to prevent this problem.
Pros
Easy-to-use

Multipurpose

Easy installation

Strong water flow
Cons
The valve may need to be shut off after every use
Almost halfway through the list, we have this Genie bidet, which is specifically meant for elongated toilet models. This model is equipped with separate nozzles for front and rear cleaning and comes with all the necessary attachments. 
Sale
Why Did We Like It?
One of the many issues with bidet attachments is that most of them are under the seat. While this usually isn't a problem, it is highly likely to cause a crack in your seat. And you can avoid all of that by purchasing this Genie bidet. 
What really stood out for us is that it doesn't have a controller on the side. Instead, the controllers are on the seat. It is also easy to snap it on and snap it back off. And appearance-wise, it looks like any other toilet seat, which is exactly what we wanted. 
Installing this is incredibly easy, and you don't need a whole toolbox for it. If you follow all of the instructions from the book, you should be done fairly quickly. Finally, the durable plastic construction prolongs its service life even with regular use.  
What Could've Been Better?
While it is easy to install this bidet attachment, the material, and the parts aren't of the best quality. Even if you set it up correctly, the leakage might be a possibility, so make sure you're careful not to damage anything during or after the installation. 
Pros
Controller on the seat

Easy installation

Slow closing bidet seat and lid

Installation hardware included
Cons
Hardware isn't very durable
A perineal injury can be painful, and it is essential to maintain great hygiene, especially during recovery. But sometimes, it isn't as easy as it seems. And to make that process a little easier and bearable, JP Bathroom master has introduced this portable bidet. Here's why we liked it.
Why Did We Like It?
A bidet can be used for various reasons, especially if you're incredibly sensitive and cannot continue wiping. Usually, hospitals give you bottles to help with it, but they never work the way you expect them to. But this portable bidet is considerably larger, more sturdy, and easier to use. 
At 12.8oz, you can carry this bottle along for trips, regular outings, or even use it while at home comfortably. Despite being as big as it is, it is incredibly comfortable to hold on to. Not only will this be an issue when you're traveling, but you can also use it over an existing toilet with ease. 
The nozzle is one of our favorites with this product. It has 6 holes on the head, and they're equally divided on each side of it, which helps regulate the pressure. If you pair this with the extendable nozzle, it makes your bathroom experience a lot easier.  
What Could've Been Better?
Even though this travel bidet is very convenient to carry along, it tends to leak heavily. This shouldn't be an issue when using it on an existing toilet seat, but if you carry it along for work or travel, this would be a messy situation you would want to avoid.
Pros
Sturdy

Easy to use

Extendable nozzle

Can be used on trips or for regular use
Cons
May leak upon re-installation
Up until this point, most of the products we've listed here are either bidet attachments or travel bidets. But if you're looking to switch the look of the toilet up just a little, you could instead take a look at this sleek bidet toilet seat.
Why Did We Like It?
The elongated toilet seat fits most toilets and is incredibly easy to attach. And like a lot of other recommendations, it comes with easy installation instructions. So, you don't need to hire professional help to get it installed.
This bidet toilet seat is easy to use and comfortable due to the bidet being incorporated into it. Usually, when you get a bidet attachment, it makes the seat wobbly and very difficult to sit on.
With most bidets, you would find various knobs to help control the pressure of the water. But with this toilet seat, all you have to do is turn the handle and push it down, making it very easy to control. 
What Could've Been Better?
Even though the handle is very convenient and easy to use, it tends to leak a bit, whether you install this yourself or have a professional do it. It drips right where the handle turns too, so you may have to replace it if the leak becomes too much. 
Pros
Easy installation

Comfortable to sit on

Easy to control water pressure

Can be attached to most toilets
Most bidets on the market are very convenient for right-handed people, like most things. And while left-handed people wouldn't have an issue with most bidets, it is still just as inconvenient. But Brondell decided to come up with a left-handed single nozzle bidet attachment.
Why Did We Like It?
While this bidet attachment is heavily advertised as something exclusively for left-handed people, it isn't. This is something many left-handed individuals can use with ease, in case your existing toilet seat doesn't allow clearance for tight-handed bidet attachments. 
It also comes along with high-quality components that make it easier to fit and install. The entire process took us 15 minutes, and we didn't need any extra tools or parts whatsoever. All we really needed to do was lift the toilet seat a little before putting it in position. 
The retractable nozzle helps make your bathroom experience a lot more pleasant. Not only would it stay out of your way until needed, but you can also position it for accurate cleansing. This means that it can adapt to every individual's needs. It's easy to clean as well with the self-cleaning function.  
What Could've Been Better?
Like every bidet attachment, one of the many concerns is the slight gap between the toilet seat and the toilet. It is somewhat uncomfortable to sit on and tends to bend in the middle, which made us think that it would crack. 
Pros
Suitable for left-handed use

Easier installation

Quality construction

Simple left-side control panel
Cons
Leaves a gap between the toilet seat and the toilet
So far, all of the bidets mentioned on this list have been non-electric, so why are we featuring the TOTO electric bidet? This round toilet seat delivers ecology-minded luxury in a well-thought-out design. Aside from being fully automatic, it comes with a variety of functions that will enhance your bathroom experience. 
Sale
Why Did We Like It?
Hygiene is the most important thing, not just your hygiene, but your toilet's hygiene as well. And this electric bidet attachment helps you achieve just that. This is because the Toto washlet has a PREMIST technology that would mist the toilet bowl before and after use which helps prevent waste. This function reduces the number of times you clean. 
Installing a bidet toilet can be daunting, especially if you're a novice, but this model makes it easy. Simply follow the simple instructions provided to you, and your electric bidet will be ready to use. 
This bidet attachment also has a few other features to make your bathroom experience a lot more pleasant. One of them is the heated seat, and the settings on the seat allow you to adjust and maintain the right level of warmth you're looking for.  
What Could've Been Better?
While all of the features are refreshing and contribute towards a better experience, the one thing that lets us down is the toilet seat itself. The size requirements for this seat aren't mentioned anywhere, so it was disappointing to see that it wouldn't fit a 16.5-inch round toilet. 
Pros
PREMIST technology

Easy installation

Heated seat

Warm air dryer
Cons
Doesn't fit all round toilets
Before we wrap up the list, here's another handheld bidet from GenieBidet. Sporting a sleek design, it's one of the most affordable options we have come across. So, let's take a look at what makes it worth considering.
Why Did We Like It?
One of the easiest installation processes we've come across is for this product right here. And it doesn't matter if you're a professional or new at this, it shouldn't take you more than 5 minutes to have it installed and ready to use. 
Another highlight of this product is the 48-inch supply hose. One of the many things we liked was how the outer casing is made of stainless steel and has an EPDM inner tube prone to pressure. It won't inflate or burst due to it. 
The best part about handheld bidets is that regardless of how many holes the head has, you can control the pressure incredibly well by simply using the thumb-operated valve. Most sprays can be harsh due to the instant pressure, but you can always adjust and find the ideal spray pressure for you with this one.  
What Could've Been Better?
A handheld bidet is very convenient for multiple reasons, but the valve on this can be sensitive. And if you don't switch off the water connection after every use, it could leak and possibly flood your toilet, which can be pretty inconvenient for some users. 
Pros
Easy installation

Durable and performs well

Unique ergonomic design

No battery or electricity needed
Cons
Valve could leak if the water connection isn't shut off
The Living Essentials Premium Handheld Bidet Sprayer has a durable design that facilities quality performance with every use. Made with stainless steel parts, it has been reinforced to resist both high water pressure and corrosion to last for a long.
Why Did We Like It? 
One of the many issues most face is that some bidet attachments would be difficult to work around an existing toilet, but this handheld bidet is compact and can easily adapt to your bathroom fixture. However, if you want to attach it to your kitchen sink, it is pretty adaptable and can be used for other activities too.
What surprised us was how easy this was to install. This is helpful, especially if you're someone who doesn't know your way around a toolbox. But if you follow the four easy steps, you will have a perfectly working bidet in less than 20 minutes. 
This non-electric bidet only sprays cold water, but due to the adjustable pressure, you can use this for so many other purposes like washing pets, fruits, sinks, shoes, and more. The dual water pressure is also suitable for medical conditions or skin irritation.  
What Could've Been Better?
Regardless of how well-made this product is, there are certain things you'd need to do to ensure you maintain it well. But despite shutting off the valve after every use, it leaks for some time. So, to avoid a flooded bathroom, it would be best to detach it or place a bucket below the nozzle. 
Pros
Easily adapts to your bathroom fixture

Easy installation

An eco-friendly rear cleansing option

Multipurpose bidet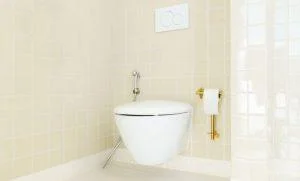 Bidet Converter Kit Buyer's Guide
There are various bidets on the market, and regardless of the kind you buy – electric or non-electric, they will perform the basic task it's meant to perform. And if you're looking to purchase the best bidets for yourself, then there are a lot of factors to consider. And we curated this guide to help you narrow down your options and find the best bidet attachments.
It may seem like an odd factor to consider, but you will be spending a considerable amount of your time there. One of the many factors that affect comfort would be the water temperature and pressure. This makes your bathroom experience a lot more pleasant while giving your personal hygiene a major upgrade.
Another essential factor would be the design and shape of the toilet seat. If you're looking for additional features like a seat warmer, soft close lids, adjustable and retractable nozzles, and more, you can find many options on the market. 
Non-Electrical Or Electrical 
Most toilet bidet attachments are non-electrical and offer little to no extra features. But if you go for the other bidets, you will be able to enjoy functions like heated seats, adjustability, warm water, drying functionality, and more. And if you want to enjoy all of these features, purchasing an electric bidet would be ideal for you. 
Installing most traditional bidets isn't the easiest task for anyone who hasn't had previous experience with it. However, bidets are easier to install by either asking a friend or family member or googling and watching a video online. 
But if you still think you might have some issues with it, we would recommend looking into the tools or attachments needed while installing the particular bidet. For this, it's best to look into customer reviews to confirm whether it would be an easy installation. 
Another essential factor to consider would be pressure. If it's too low, it wouldn't be enough for great rear cleansing. But if it's too high, it will be incredibly uncomfortable. Traditional bidets would control the pressure by turning faucets. Similarly, with bidet attachments and seats, you have the option to adjust the pressure. 
It is essential to find a product that allows you to control the pressure, but it is hard to determine the pressure, so it is essential to read through the reviews to see if anyone has mentioned it.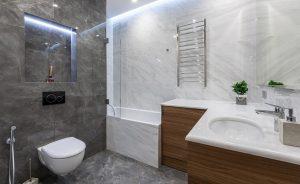 Final Verdict
With that, we have come to the end of our best bidet converter kits for different types of toilets.
But we know that you might still need some help choosing "the one." So, before we bid adieu, we wanted to take you through some of our favorites.
Our first choice would be the BioBidet due to the dual retractable nozzles and water pressure.  The Luxe BidetNeo 120s would be next for the self-cleaning nozzle and easy installation. And lastly, we'd pick the GenieBidet because of the ambient water temperature spray. 
Agree with our verdict? Let us know in the comments section below. And we hope to see you next time with more such review-based guides. 
Take care! 
Related Articles 
7 Best [Macerating] Upflush Toilets
8 Best Bidet Toilet Combos Right Now
13 Best Soft Close Toilet Seats
15 Toilet Brands for Your Future Home
Kohler Santa Rosa Toilet Review
Convenient Height Toilet Review