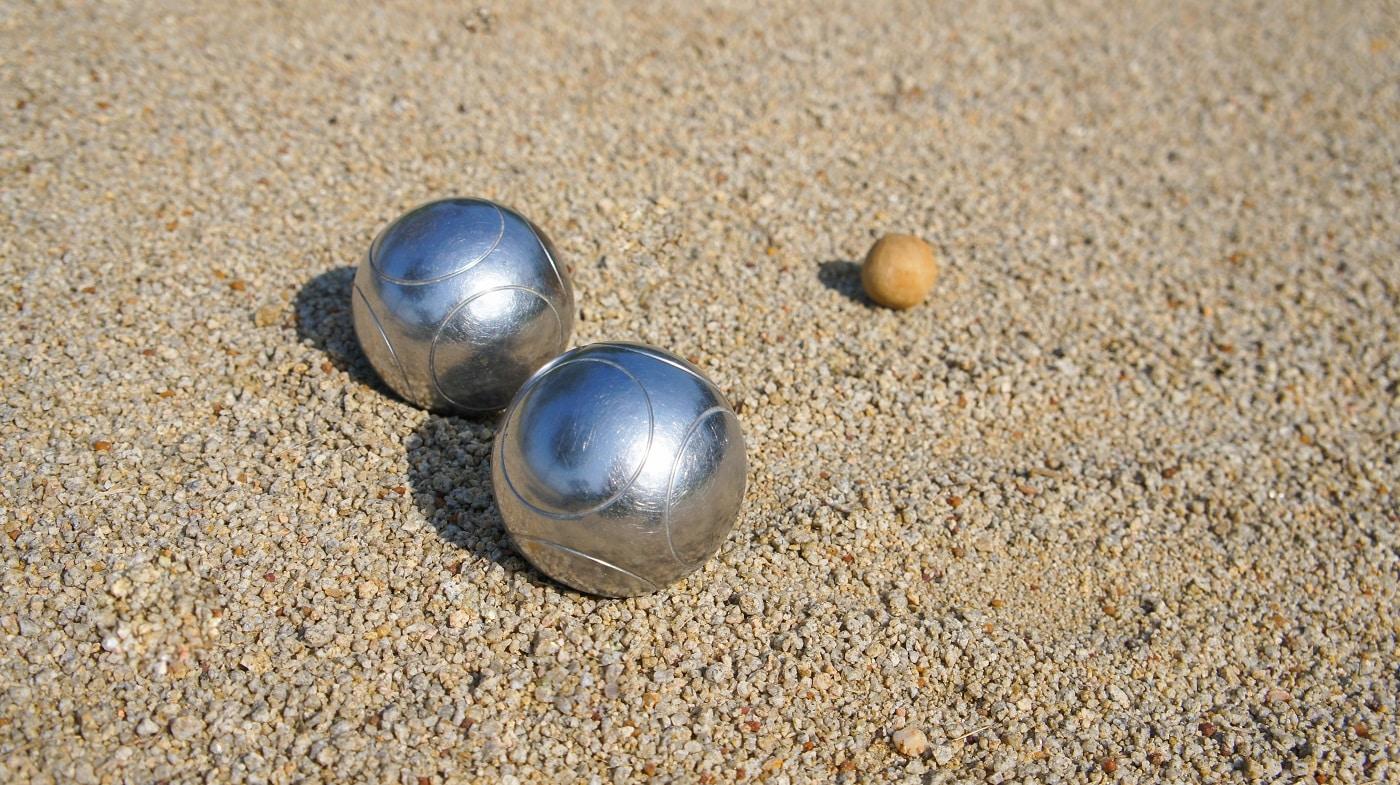 We've all heard of the saying about Jack being a dull boy without any playtime!
And though it may have become a cliché, it holds true after all. As such, spending some time playing fun-filled indoor games can be great. Notably, bocce ball is one such super easy game that just needs a set of balls and a measuring rope.
Hence, finding a good bocce ball set is needed, and that's where the confusion lies. There are hundreds of products out there, and of course, not all of them are equally good.
That's why we've tried to simplify the situation by bringing you a carefully curated list of the 15 best options to consider.
So, go ahead and dive into the reviews.
Best Bocce Ball Sets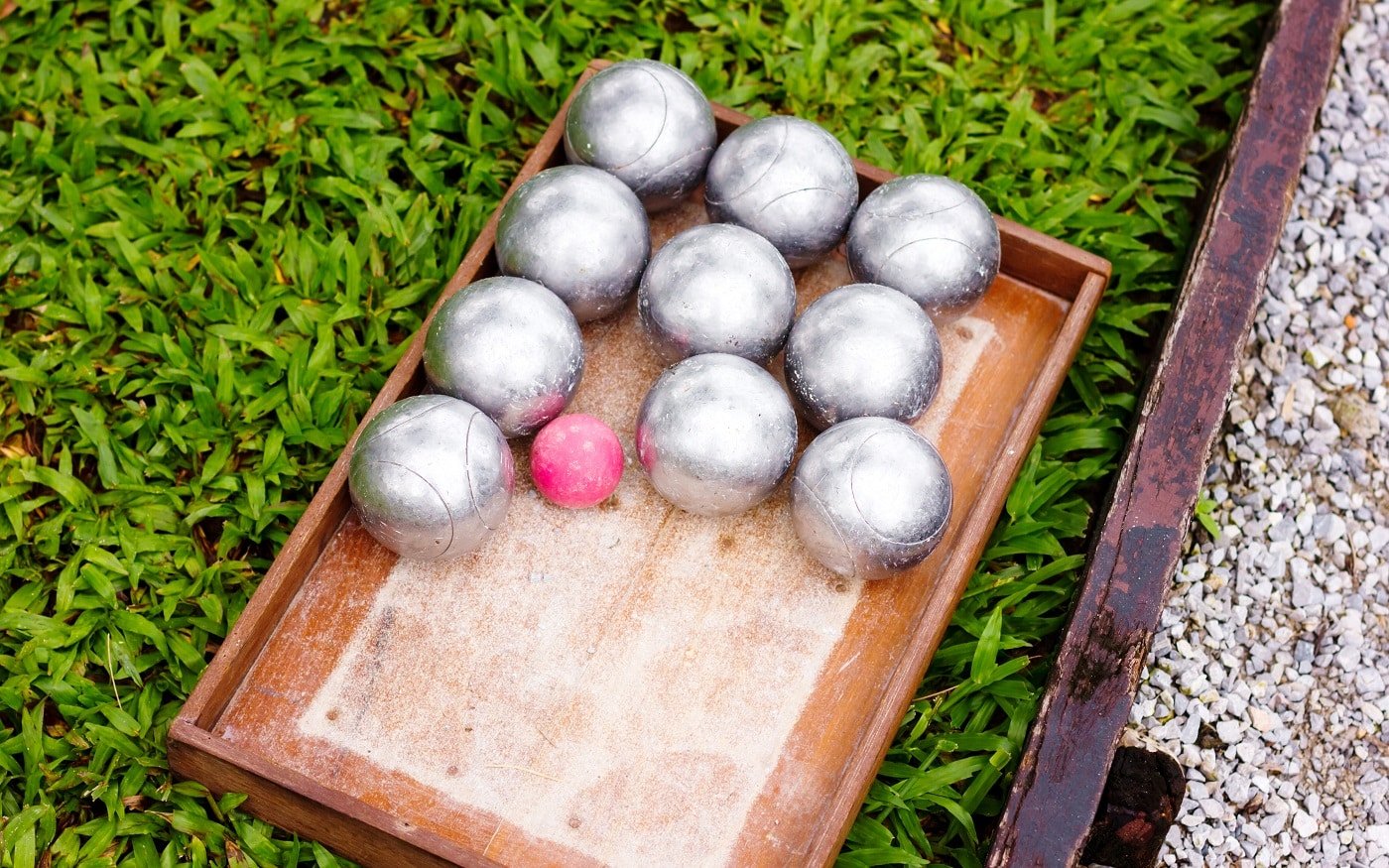 Play the highly enjoyable bocce ball game with your loved ones using this superb set from GoSports. It is a rare combination of superior quality and cost-effectiveness that is sure to offer an amazing game each time. It comes with 8 bocce balls of four different colors, a Pallino or target ball, and a measuring rope.
Why Did We Like It?
To begin with, each of the bocce balls in this set comes with a high gloss finish that distinguishes them from other ordinary products. Plus, the balls have a circle cut and square cut design that is much more appealing than the cloudy design of most of the products on the market.
Further, the bocce balls have a diameter of 90 mm, which is perfect for grasping and handling by players of all ages. Thus, when guests are visiting the house, you can always engage in an exciting game of bocce ball with them.
Another essential feature of this set is that the balls are manufactured by premium quality poly-resins. This gives them the perfect weight to be played with greater efficiency, while you also get the much desired 'knock' sound of the balls hitting each other.
Lastly, it is also very easy to carry along, thanks to the canvas case that is provided with the set.
What Could've Been Better?
The only issue that you might face with this product is its faulty packaging. Sometimes, the package may arrive with each ball deformed, which would make them totally unfit for playing. So, make sure you check the product as soon as it arrives. If you spot a similar issue, inform the manufacturer immediately.
Next, we've picked Amazon's own bocce ball set which gives you power-packed play sessions any time you want. It is one of the most sturdy sets that you will ever come across and is ideal for individuals aged 14 and above. Note that this bocce ball set includes 8 balls of 2 colors, 1 pallino or target ball, and a measuring device.
Why Did We Like It?
The best thing about this bocce ball set is that each ball has a diameter of 100 mm. This lets players make perfect throws each time, and helps in improving their game further. Also, the size of the ball allows easy handling by people of all ages.
As for the durability of this product, each of the balls, including the pallino is made from composite poly-resin material. As such, they can tolerate the wear and tear of regular play sessions to a greater extent than average products.
Additionally, the measuring device included in the set facilitates easy measurement throughout the game. Finally, the compact back bag coming with the set can be used to store it conveniently as it occupies very less space. It also accommodates the entire set quite well in spite of its small size.
What Could've Been Better?
We found that the color of the balls in this set faded a bit more than other products due to regular use. This may have happened because inferior coloring material was used for the balls. That said, they ranked high in terms of the performance delivered, as we could use the set for years.
This new and improved bocce ball set from Playaboule can be your ideal holiday companion. Play exciting and competitive bocce ball matches whenever you like with this efficient set of 8 balls. Packed with lots of amazing features, this one offers you much more than ordinary bocce ball sets. So, go ahead and read through the next few sections to know what it offers.
Why Did We Like It?
The most noteworthy feature of this basketball set is the set of V4 plugs that come with it. With these plugs, you can light up your bocce balls to make the game more exciting than ever and can even enjoy the game during the evenings. As such, this bocce ball set becomes an ideal choice for beachside recreation during holidays or vacations.
What keeps the V4 plugs going is the set of batteries that are preinstalled in the devices. Thus, you can start playing after unscrewing the plugs, pulling the plastic tabs, and inserting them into the balls. An easy-to-operate switch is used to turn them on and off, and there are two lighting modes, that is, blinking and solid light.
Moreover, the diameter of each of these balls is 107 mm, which is perfect for professional-grade games. As such, players who are thoroughly adept at playing the game will find it all the more challenging. Plus, there are two white target balls and two measuring devices, unlike most other sets, which have one of each kind.
What Could've Been Better?
We were really satisfied with this product since we didn't face any major issues while using it. However, we found that the V4 plugs, if left idle for long, took slightly longer to start. In fact, a point is also mentioned in the instructions regarding this issue. So, make sure you start using the product within a short while of purchasing it.
Ropoda is known for bringing forth a range of quality indoor and outdoor games for all. And the bocce ball set from this brand is one of its most popular game sets. It includes 8 bocce balls of 4 colors, 1 pallino, and 1 tape for measurement. Note that this game can be enjoyed by players of all ages as well as proficiency levels.
Why Did We Like It?
Quality material is what makes a product more long-lasting and tolerant, which is why this set is a step ahead of various other products. It consists of balls made from high-quality resin, which makes them fit for long-term use and very efficient too. Plus, the resin comes in bright colors that makes the balls look very attractive.
Further, the balls have a waterproof surface which won't crack easily and are soft and comfortable to touch. And there is everything included in the set that you will need for the game, so be rest assured that you won't have to buy anything else separately.
Additionally, the fairly large canvas bag which comes with the set can accommodate all the components and is also perfectly portable. Thus carrying this set along during vacations is not a problem at all.
What Could've Been Better?
You should be careful while checking the product if you have ordered it online since the four sets of colors may not be there sometimes. This is a packaging issue which can be solved if the manufacturers are more cautious. If you face this issue, make sure you inform them as soon as possible to get a replacement of the balls added wrongly.
You can also go for this product from Play Platoon, which can provide you hours of power-packed play outdoors. It is great for beachside fun, backyard parties, barbecue evenings, and more. Players can master their strategy-making and throwing skills with this enjoyable set any time they want. Note that this set can be used by 2 to 8 players.
Why Did We Like It?
The balls in this set are made with both premium-quality resin and PVC material, which enhances their durability to a great extent. The combination of these two materials makes each of the balls highly resistant to any damage and crack. As such, they look as good as new no matter how long you have used them for.
We also found the measuring rope that came in this set to be quite sturdy and easy to use. As such, you can accurately measure the distance between the pallino and your ball for shots which are difficult to comprehend.
Plus, this set has an easy-to-carry bag included with it that is also quite long-lasting and has a strong handle. And each of the balls has a diameter of 90mm, which makes it easy for anyone to grasp and handle it during the game.
What Could've Been Better?
We got the set delivered in a brown box and didn't get any carrying case with it. And the components were packed into the box very tightly since it was much smaller in size. This might have resulted in the set being damaged, although luckily it didn't happen in our case. So, make sure you check the items in the set thoroughly as soon as the package arrives.
Make your afternoons in the backyard merrier with this bocce ball set from Franklin. Whether it's you or your little ones playing, the experience will be equally enjoyable, as it is suitable for all. Note that this set comes with 8 bocce balls and 1 pallino or target ball. It is loaded with many exciting features that make it one of the most sought-after products.
Why Did We Like It?
First of all, we loved the strong and sturdy molded PE material of the bocce balls in this set. You can play with this set anytime of the year as it can withstand all weather conditions. Thus, it becomes the perfect game for the family to enjoy anytime and anywhere, be it at home or during vacations.
Further, the 90 mm and 40 mm diameter of the bocce balls and the pillino respectively makes them ideal for offering a challenging game each time.
What's more, this set includes a carrying bag made from high-quality nylon that makes it very durable. It is also very compact in size, facilitating convenient storage, and yet has enough room for all the components in the set.
What Could've Been Better?
We found the only drawback of this set to be that the bocce balls are slightly heavier than other models. In fact, it is around 200 g heavier than the standard weight of bocce balls. As such, sometimes, you might not be able to make the perfect throw. That said, slight imperfections don't matter that much when it's just a homely game with your loved ones.
The next set that we have for you is this specially designed product from Water Sports. It can make your backyard bocce ball games more thrilling than ever. This is made possible by its set of beneficial features that work to provide the efficiency and durability you desire. Note that this bocce ball set consists of 6 lighted bocce balls and 1 lighted pallino.
Why Did We Like It?
Other than the Playaboule bocce ball set, this is another great product that you can completely rely on. That's because it contains a strong LED device with a long-lasting battery, that provides consistent lighting to the balls anywhere you want. Also, this battery is powerful enough for you to spend hours playing with this set.
Another great benefit that you get is that you can always replace the batteries inside the balls. And the lights can be turned on or off by a convenient switch, that enables efficient usage and makes them last longer.
What's more, it is made with a unique polymer that is semi-translucent, and is also resistant to the abuses of frequent play sessions. This material even gives the balls an attractive glossy look that would appeal to anyone.
What Could've Been Better?
This bocce ball set worked wonderfully to provide us with ideal play sessions. However, we were a bit disappointed seeing the prongs that held the battery in position inside each ball were weaker. As such, if not handled with care while replacing the batteries, they might break. If you face a similar issue, you can try contacting the manufacturer for getting those balls replaced.
Engage in a friendly yet competitive game with this set from Rally And Roar. This set makes each of your play sessions extremely fun-filled and thrilling. It comes with 8 balls of two colors, 1 pallino, a carrying bag, and a tape for measurement. Notably, this set could be an ideal gift item for people who love playing outdoor games in their lawns or backyards.

Why Did We Like It?
The game of bocce ball is quite simple but this set from Rally And Roar helps infuse more fun into it! This is made possible by the perfect design and good-quality resin make of the balls.
As a result, you can make the throw which you are most skilled at, be it an underhand, a push, an overhand, or a spin. Plus, the balls offer a more long-lasting performance than many other products.
Further, the balls are also weighted and balanced by the manufacturers to ensure that you can make a precise aim each time. Ultimately, it leads to a challenging game between the players, letting you spend hours during holiday afternoons.
Also, the bag that you get with this set is one of the best bags you will find out there. That's because it is made from superior-grade canvas that is perfectly water-resistant and also very long-lasting.
What Could've Been Better?
Although we have no complaints regarding the efficiency of this product, we found the bocce balls larger to handle for small children. Having a diameter of 107 mm, the balls are difficult to grasp or handle for a child aged below 10 years. Hence, if you are thinking of buying the set for small children, you should go for a product that has relatively smaller balls.
Irrespective of your skill level in bocce ball, you can enjoy the game thoroughly with this set from Hey! Play!. It is an ideal product to carry along with for weekend trips or play sessions on the beach. As for its efficiency, its features make it one of the finest products we've ever come across.
Why Did We Like It?
You will be glad to know that the balls are sturdy enough to provide exciting bocce ball matches for years to come. The poly-resin material of these balls makes them highly damage-resistant to provide the long-lasting performance you desire.
Moving on to the diameter of the bocce balls, it is 99.8 mm, making it just perfect for anyone to make precise throws. That's because this size is neither too small nor too large for any player, and becomes equally enjoyable for all!
Furthermore, the carrying bag coming along with this set is also a great one, since it is perfectly weather-resistant. What does the trick is the heavy-duty material used to make the bag. Plus, there are strong and convenient straps for simple transport.
What Could've Been Better?
In the case of this product also, packaging is the only issue to be concerned about. The package in which the bocce balls arrive is often not strong enough to enclose them securely. That's because either the balls arrive deformed sometimes, or a portion of the bag is torn. So, do remember to check the product thoroughly just after arrival.
If you want a flavor of professional bocce ball matches in the backyard, this one will be really worth it. Constructed with the best-quality materials, this set can provide fun-filled and thrilling matches for a long time. And it has a whole lot of other interesting features to offer as well, so move on to know more about this exciting product.
Why Did We Like It?
The best aspect of this product is that it comes with balls of regulation size, that is, with a diameter of 107 mm and a weight of 2 lbs. It is this size that mainly gives you the challenging factor present in professional bocce ball matches, so unlimited enjoyment is guaranteed!
Another interesting feature of this set is the scoring patterns on the balls, which include circles and stripes. These patterns let you play the game with groups consisting of 2-8 players in each round, which can make it even more thrilling.
Moreover, each ball is entirely made from premium-quality resin, which makes it much stronger than products that have a core of concrete with filler material. This feature also makes the set capable of being played on different types of surfaces.
What Could've Been Better?
This product is sturdy and efficient enough to provide you with a highly enjoyable experience each time. However, the bag that came with the set is made from fabric that is not strong enough. As a result, some portions might be torn with rough use. So, buying a carrying bag separately would be the best if you want to go for this product.
Next up, we have this bocce ball set from EastPoint that comes with a traditional look and feel. Engaging in highly competitive yet fun-filled games in the backyard is not a problem if you have set at home. Note that this product comes with 8 bocce balls, a pallino, and a tape for measurement. Also, it is suitable for players of all skill levels and ages.
Why Did We Like It?
Firstly, we were impressed by the 110 mm diameter of the bocce balls, which is the official size for full-fledged tournaments. Like the set from Baden, this one gives you a feel of professional bocce ball tournaments, letting you strive for perfection with each shot.
What's more, you get a unique carry caddy set, unlike the usual carrying bags that are often not durable enough. Storing the balls and carrying the caddy along is really convenient, as it comes in a very compact size.
Furthermore, the bocce balls are made from resin material with superior strength. This helps players knock out their opponent's balls with superb throws. Finally, the measuring tape with this set is also a good-quality product that is convenient to use and is very sturdy too.
What Could've Been Better?
With regular use, scratches may develop on the balls with each hit and throw. This is probably due to the addition of filler material along with the resin that reduces its durability to some extent. As a result, this set might not last for a very long time. If durability is a major lookout for you, going for our previous pick would be better.
This professional-grade bocce ball set from St Pierre Sports is built with high-quality materials and hence lasts longer than most ordinary products. It is suitable for playing on all kinds of surfaces be it beaches, home backyards, lawns, or slightly sloped terrains. This one also comes with 8 bocce balls, 1 pallino, and a nylon carry bag.
Why Did We Like It?
Balanced hits and throws are very important when it comes to bocce ball. And the solid resin material and precise roundness helps to maintain this balance throughout the game. Along with the strong material, the regulation size of 107 mm helps achieve perfection. Thus, each match becomes as challenging as it can be.
On top of this, the balls come with stripes that allow groups of 2 to 4 players to play the game. So, with this set, you can enjoy hours of exciting bocce ball matches with your loved ones during holidays and vacations.
Furthermore, there is a rule book provided with this bocce ball set. This describes the game rules in detail and also has instructions regarding maintenance. As such, you shall not have any doubts either regarding the game or taking proper care of the components.
What Could've Been Better?
We were disappointed with the bag that came along with this set since it was smaller than the average size. As such, it became difficult to fit all the balls in there, which also put pressure on the weak material of the bag. So, we had to buy an extra carrying bag for storing this set.
Another set from Triumph that is sure to impress you is this premium resin product. It is ideal for any outdoor gathering and consists of strong components that deliver a long-lasting performance. You have all the required accessories included with this set which consists of yellow and blue bocce balls.
Why Did We Like It?
We liked the 100 mm diameter of the bocce balls in this set since this made them suitable for all players. That's because grasping and holding the balls became easy for people of all ages and proficiency levels.
Now, the phenolic resin material of these balls is something you will rarely find in other sets. It makes the balls more strong and durable than average products, which is why these can tolerate the regular abuse during the game.
Plus, making very strong throws is also not a problem with these balls, as they can withstand that force quite well.
Moreover, this set comes with a sling bag that is super-convenient to carry along anywhere you go. Storage is also not a problem, since the bag surely won't take too much space and is just a bit taller than other bags.
What Could've Been Better?
This set might be over-packaged if ordered online, which makes unpackaging it quite lengthy. Also, sometimes each of the balls in the package may be wrapped with non-biodegradable plastic material. This is unnecessary and should be omitted by the manufacturers since the practice is not eco-friendly.
This attractive bocce ball set from Idle Banter will be a hit at parties, picnics or family get-togethers! In fact, this set makes each match so absorbing and fun-filled that everyone will want to say, "One game more?" Coming with 8 bocce balls and a palino, this set is sure to offer all players 100 percent satisfaction.
No products found.
Why Did We Like It?
Enjoy a highly exciting and power-packed bocce ball match anywhere you want with this set from Idle Banter. Each ball comes with a diameter of 88.9 mm, which makes it suitable for most people irrespective of their skill levels and ages. So, you can grasp and throw the balls more easily and aim for more accurate hits.
Further, this set comes with a special carry-bag that is decked up in the colors of the US National Flag. As such, it can be spotted very easily when carried along anywhere.
Moreover, the product comes with a generous 30-day return policy which can be availed in case you're not satisfied with it. And the customer service delivered by Idle Banter is very prompt and effective, so that your issues are taken care of within a couple of days after they are informed.
What Could've Been Better?
The bocce balls in this set are made from relatively less durable material, which might cause the balls to be scratched or broken after a few years of use. So, this product might not be able to offer you as long-lasting a performance as products such as those from EastPoint or Hey! Play!
Designed to suit the needs of competitive players, this superior-grade bocce ball set from Hathaway is a class apart. It consists of all the accessories needed to provide you with the ultimate bocce ball playing experience. This set includes eight etched bocce balls, a nylon case, and one pallino ball.
Why Did We Like It?
What we liked the most about this product was the set of tournament-quality bocce balls of this set. With a diameter of 107 mm, these balls help intermediate level players to train for delivering better throws and hits.
These balls come in an etched design and are made from high-quality resin that makes it perfectly chip-resistant. So, ultimately, the balls last for much longer and deliver an efficient performance despite the abuses of regular play sessions.
Finally, the case used to store the components is made from pure nylon and is durable enough to facilitate perfect storage. Carrying this case is also very easy since it comes in a very compact size.
What Could've Been Better?
If you order the product online, one or more of the balls in the package may have minor scratches. Most of the time, the scratch is hardly visible with the nacked eye, but this doesn't cause any major difference in the performance of the product. However, if you find the scratch one more than one or two portions, do contact the manufacturer for a replacement.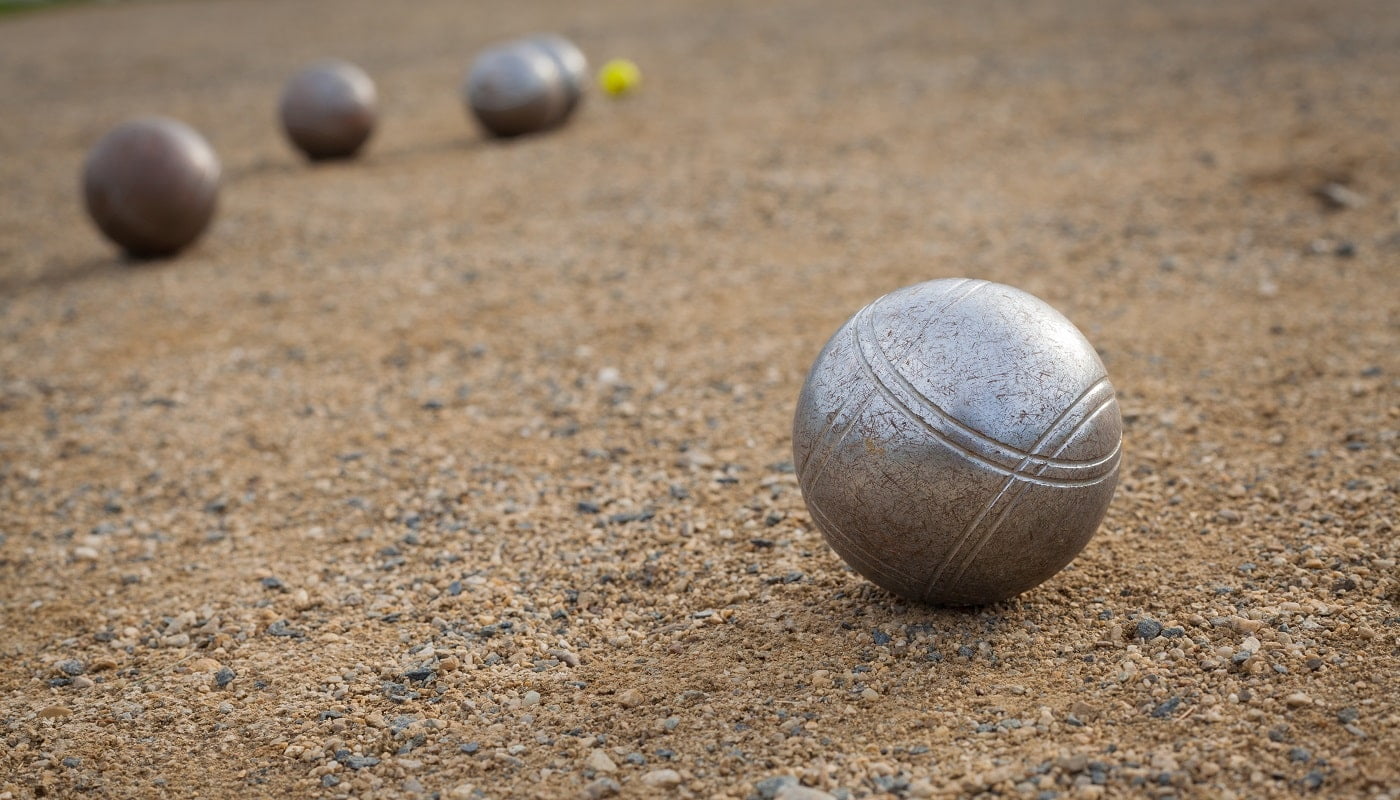 Bocce Ball Sets Buyer's Guide
You should be clear about the features to look for in a bocce ball set before making an ideal choice. Considering such features will help you zero in on the one which suits your needs and preferences perfectly. So, let's look at the important points that you need to keep in mind.
Ball Size
This is one of the most crucial factors you need to consider when it comes to buying bocce balls. However, different sets are available in different ball sizes and the ideal size would depend on the persons who would use it. For instance, a diameter of 74 to 100 mm can be gripped easily, which makes them perfect for all players.
On the other hand, intermediate level players and pros would need bocce balls of regulation size, that is, measuring 107 mm in diameter.
Weight
The weight of bocce balls determines its throwing accuracy and handling comfort. Note that regulation size balls are also weighted to 2 lbs., so that they can be thrown with perfect accuracy. But for seniors and kids, lighter bocce balls are more suitable since they can be thrown with greater ease.
Material
Considering the material is also essential since it tells about the durability of the set. After all, none of you would want a set that degrades easily and delivers a deteriorating performance.
While solid resin is very durable, the use of this material makes the set comparatively more expensive than most other products. In comparison, balls made from recycled material or plastic are more affordable, but all sets with such balls may not be equally durable.
So, you need to be careful while choosing such a set. Make sure you go through the information on the materials used and the durability very carefully.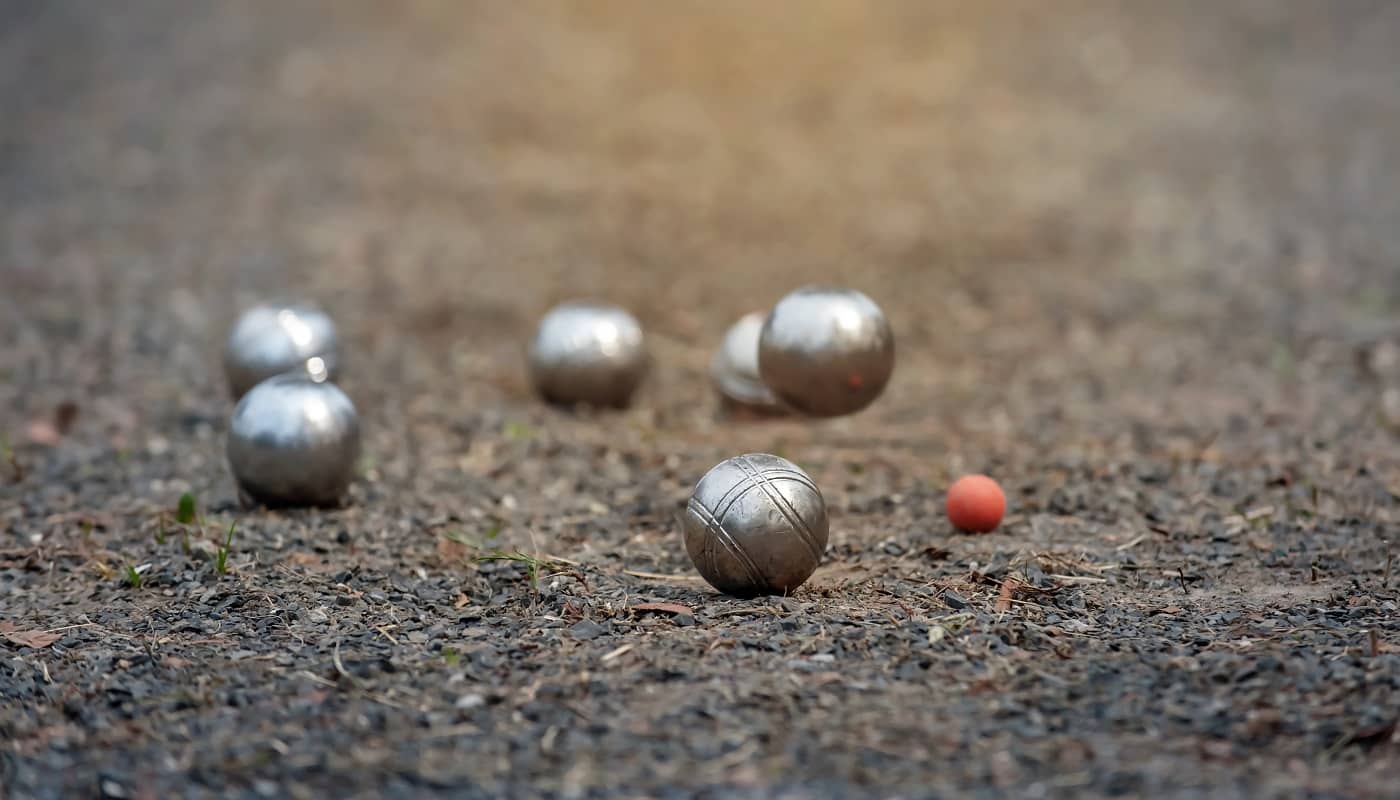 Verdict
That's all the time we have for you today!
We hope you'll be more confident in choosing the best bocce ball set now.
But before you proceed, here's a pro tip to help you go about it. Do consider your proficiency level before buying any set. That way, you can choose the product with the ideal ball size.
And lastly, we'll recap our favorite bocce ball sets from the list. The GoSports Backyard Bocce Set will suit somebody who is a beginner or has very little experience of playing the game. On the other hand, if you have intermediate or advanced level of proficiency in the game, the best set to go for would be the Baden Champions Bocce Ball Set.
With that, we'll take our leave. Bye! Take care!
Related Articles