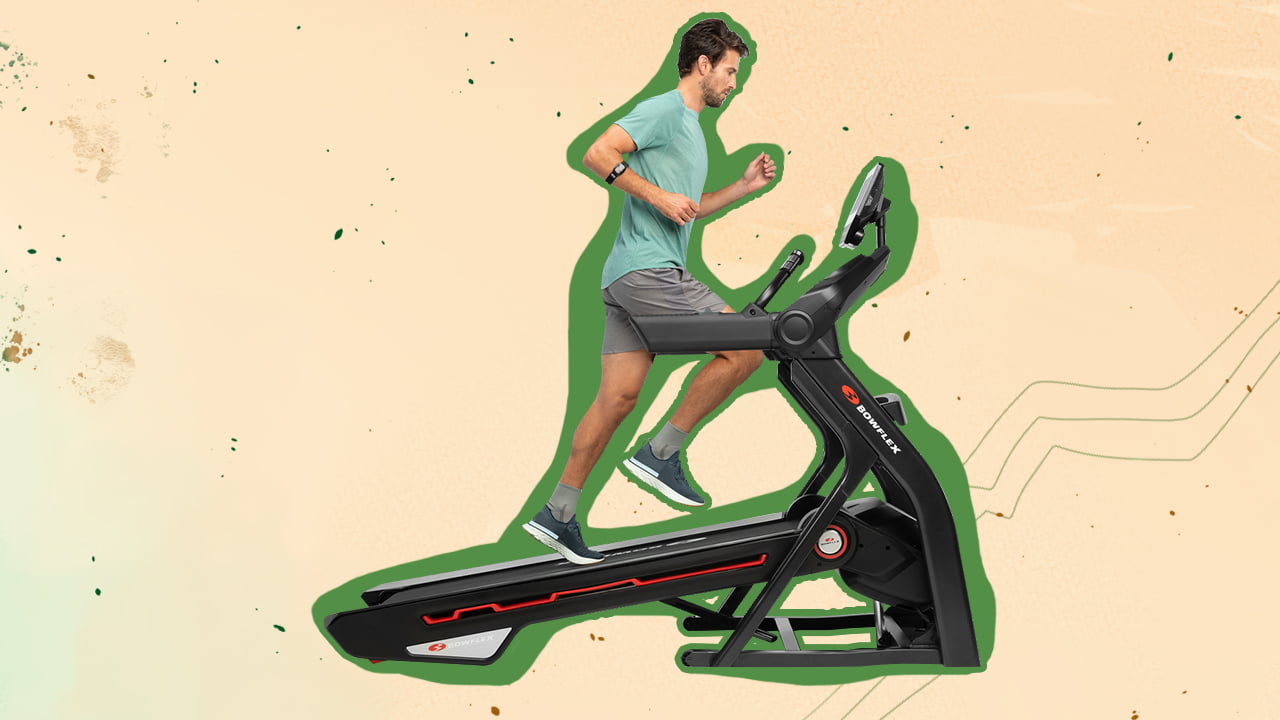 Bowflex presently provides two treadmill models: the T10 and the T22. The treadmills include top speeds of up to 12 miles per hour, incline and decline options, HD touch devices, Bluetooth connectivity, and many similar features. However, the two differ slightly in terms of pricing, screen size, and maximum inclination.
Whether you are a leisurely walker or a marathon runner, the best treadmill will fulfill your needs and help you achieve your fitness goals.
Smart features like programmed exercises, third-party app integration, and access to live training programs are becoming more popular and are appearing in the best treadmills and air walker models. In fact, some treadmills also focus on imitating the sense of outdoor jogging and cushioning for greater shock absorption.
So, if you want to take the next step in reaching your fitness objectives, keep reading to find the finest treadmill for your home gym.
Best Bowflex Treadmill Reviews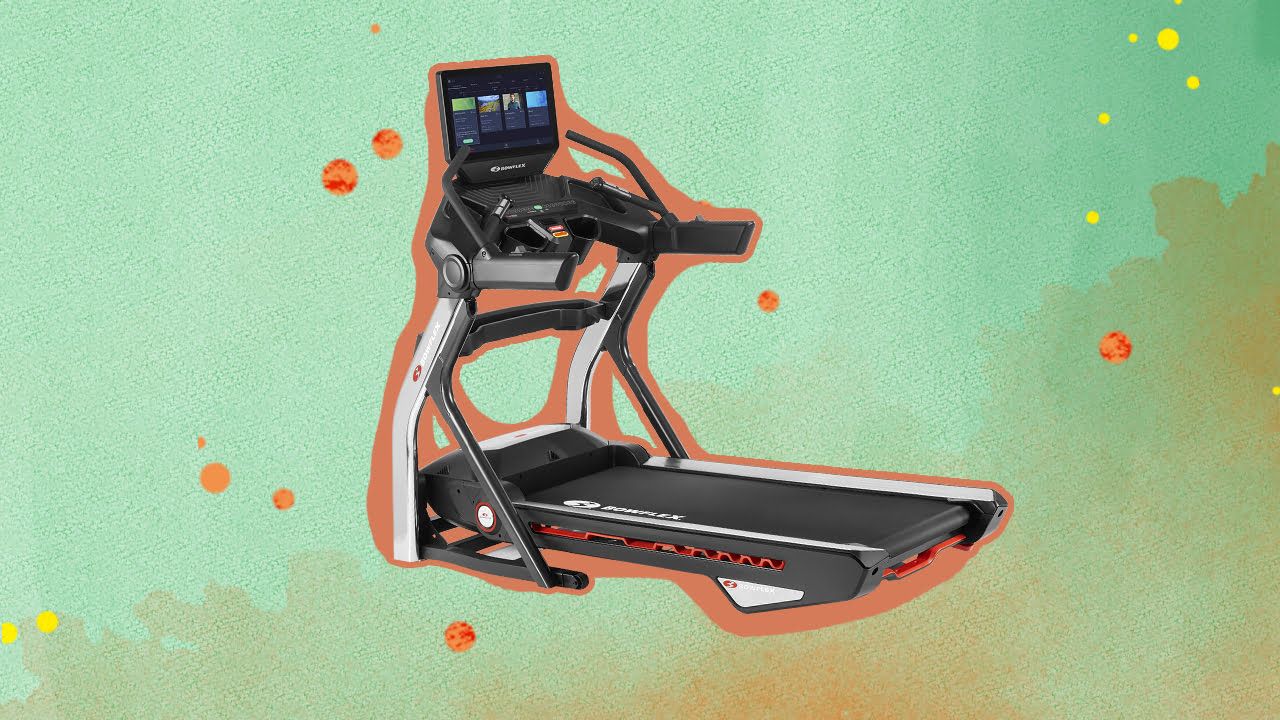 What we like
Excellent warranty

Huge running surface

Works with JRNY app (comes with a free year membership)

400-pound weight limit

-5 to +20% incline

22-inch touchscreen
What we don't like
Doesn't really work without JRNY membership

Expensive

Large-even when folded

Very heavy
As a high-end, commercial-quality treadmill with a big running surface, enormous screen, and third-party app compatibility, it isn't easy to find a more powerful piece of at-home aerobic exercise equipment. You certainly won't find a treadmill that's more compelling from warm-up to cool-down.
If you're seeking to buy your first treadmill or update the one you already have, keep reading to learn more about the Bowflex Treadmill 22 and its features.
Design: Smart, Intuitive, And Long-Lasting Design
The Bowflex Treadmill 22 is a high-end treadmill featuring a 22-inch interactive console, a configurable HD touchscreen display, Bluetooth-enabled connectivity, and an ergonomic design that accommodates all body types. It has an inclination range of -5 to +20% and a strong engine that allows unlimited users to run at rates of up to 12 mph. So, it is a good choice for dedicated runners wishing to push themselves with harder exercises.
When you step onto the large platform, you'll find numerous grip choices that allow you to change your posture. The expanded bicycle handlebar-like grips are optimized for high-incline exercises. On the other hand, the smaller grips include built-in heart rate monitors to assist you in maximizing training options.
Besides speed adjustment and slope controls accessible just beneath the HD display, in-rail adjustment knobs are conveniently arranged next to the extended handlebars. This allows you to fine-tune your exercise without interrupting your stride. The media rack beneath the console provides space for your smartphone or tablet, and two drink holder pockets keep your drinks secure. An integrated fan also keeps you cool when your exercise session heats up.
Features And Performance: Whistles And Bells Installed
Although the product is full of features to satisfy dedicated runners, you can only use a few of them unless you opt for the  JRNY Membership. However, if you don't utilize the fancy features and add-ons of the treadmill, they won't interfere with your workouts. These features include the built-in JRNY interface and the option to link the treadmill to other devices through Bluetooth.
As a casual runner, you might not intend to track your pulse rate, but the option is always available. Likewise, some people might be more inclined to binge-watch Netflix than participate in an instructor-led workout. But with the membership, you can take advantage of the trainer-led video library for on-demand exercises.
Operation: Simple And Straightforward Operating System
This machine offers a simple operation, so you can easily use it for a quick jog without studying the handbook or knowing how the screen works. You will be pleasantly impressed by the 15-minute trial workout the system uses to assess your current health and fitness level. Consequently, it will use the stats to personalize future workouts and track progress.
Bowflex adds extra aspects that improve the user experience, some apparent and some subtle, in addition to its shallow learning curve. While the hand grips include a heart rate monitor, a Bluetooth heart rate wristband makes it easy to follow crucial numbers as you move.
Meanwhile, the 22-inch touchscreen tilts slightly to provide a better viewing position, and it's linked with speakers that play music or instructions. There's also a built-in USB wire to charge your gadgets as you jog or run. 
Lastly, the treadmill folds up in seconds when you're done, allowing easy storage.
Footprint Of A Treadmill: Large Device That Fits Snugly To Save Space
If I had to choose a flaw with this treadmill, this would undoubtedly be its size. It has a huge footprint, which allows for a great running sensation, but it takes up a significant amount of space in any area. Although the treadmill folds up rather quickly, tilting the entire unit back and positioning it out of the way requires some expertise and effort.
Another minor disadvantage is that the power cord is located in the front of the treadmill. So, you can't connect the treadmill to any outlet positioned behind it since it's pointing away from the wall. Plus, manufacturers advise avoiding connecting treadmills to extension cords. And because the cord is just 6.5 feet long, you must double-check that your outlets can support the front-end positioning and length of the cord.
This is not a Bowflex-specific concern, but it is worth noting when it comes time to situate your treadmill in your house. If you must put it up on the carpet, choose the Bowflex Dual Mat, which enhances stability and keeps the fabric from adhering to the belt. It's also a good idea to place the treadmill on a wooden or smooth floor.
Bowflex JRNY Membership: An Immersive, Effective, and Entertaining Experience
For a devoted runner or a fitness fanatic, the 22-inch screen is ideal. This is because it doesn't take up too much space and won't cause the whole treadmill to bounce around or tremble when running. 
While the display is impressive at 22 inches, the Bowflex Treadmill 10 is a less expensive, somewhat smaller treadmill with a 10-inch touchscreen. Other treadmills have larger screens, with some measuring up to 32 inches from end to end.
Since statistics and fitness objectives drive most treadmill users, Bowflex gives access to a digital training platform called JRNY, which makes the Treadmill 22 stand out. With a single JRNY subscription business model, your entire household may enjoy hundreds of exercises at their leisure. This includes trainer-led workouts and scenery runs if you prefer to stare at gorgeous locales rather than a trainer's sweaty face!
In addition to daily curated exercises of JRNY, the software allows you to watch Netflix, Hulu, Amazon Prime Video, Disney+, or HBO Max (provided you have memberships).
Dimensions: 85 x 39.6 x 70 inches | Max User Capacity: 440 pounds | Speed Range: 0 to 20 mph | Incline Range: -5 to 20%
What we like
Soft-drop folding system

Comfortably cushioned belt with a large 60" running deck

Intuitive controls 

Decline and incline options (-5%- 15%)
What we don't like
Difficult to do in-home assembly

10" HD screen feels small

Weighs 323 lbs and not easy to move
Whether you're still investigating the advantages of utilizing a treadmill or putting together your criteria for new cardio equipment, keeping your options open is beneficial. 
As such, Treadmill Bowflex 10 is an affordable pick if the previous treadmill does not fit your budget. Despite the cheaper price tag, this cardio machine has many qualities buyers may want – solid design, integrated technology, and handy extras.
Usage: Straightforward And Loaded With Features
Once you've placed this massive treadmill in your preferred location, connect it to a suitable three-prong outlet. However, you may fold this treadmill to decrease its footprint when not in use. This is a factor to bear in mind if you have limited room, as the Treadmill 10 is difficult to move even when folded.
Bowflex has not released the motor power on this machine, although other internet sources have identified it as a 4.0 constant horsepower (CHP) motor. Since it can swiftly move from -5% to 15%, this machine is ideal for anybody preparing for a training run or wishing to imitate running outside. 
Overall, the controls of the treadmill are rather simple. The pulse grips connected to the handlebars allow you to monitor your heart rate. Furthermore, the handle end caps contain easily accessible controls that let you modify your slope and pace with a fast press. If you want to raise the pace or slope quickly without tapping the handlebars, the display offers jump buttons for each.
Technology: Smart And Progressive
The Treadmill 10 comes with a 10-inch touchscreen with a vivid image. I don't like how little the display is, but Bowflex does have treadmills with larger screens for a higher price, so you get what you shop for. Even though the image quality is good for such a small monitor, I don't like that you can't tilt the display to make viewing easier. While jogging, I continually craned my neck, which didn't feel great.
Several applications are available on the Treadmill 10, including Netflix, Hulu, Prime, Disney+, and HBO Max. However, if you do not choose to pay for the monthly JRNY membership, you will be unable to use these applications, which is a major oversight.
Portability And Footprint: Might Take Up More Space
This treadmill is enormous. It takes up a lot of room and should be carefully considered before purchasing. This is not it if you're searching for a tiny treadmill with a small footprint. However, I believe the footprint of the treadmill, measuring 85″ L x 39.6″ W x 65.3″ H makes the machine extremely sturdy, so there is a compromise.
The Treadmill 10 appears to have long-term durability and lifespan, especially if properly maintained. Even though the Bowflex T10 folds, it does not fold very flat and weighs more than 320 pounds. Furthermore, the accompanying wheels for this machine are tiny and make the procedure difficult, especially if you're transporting the treadmill on a rug. 
Deck Cushioning: Comfortable And Lowers Pressure On The Legs
With such a big weight capacity, you may want both a sturdy and a soft deck. It must accommodate all user profiles while protecting the knees and other bones from reduced impact and stress. Treadmills are frequently selected since they are far more comfortable than exercising outside. This is due to the running deck cushioning technology.
Bowflex has installed individual cells along the board that give comfort when landing and push back while moving ahead. All this provides you with that extra pep in your stride to assist you in completing the adaptive workouts the application may have designed for you. I use treadmills for comfort tech cushioning since running outside bothers my left knee. It truly makes a difference.
Inclination: Easy To Incline And Adapts To All Your Needs
You'll be happy with the results if you prefer utilizing the inclination to replicate hill exercises. Moreover, you can progress from a 5% decrease to a 15% ascent. 
The varying inclination involves targeting your thigh muscles in a variety of ways. You can tell when you run or walk uphill for extended periods. If you want to work on your upper thighs and buttocks, set the inclination to 5% and run upward for 20 minutes. You'll be able to mold your legs and entire lower body in whatever manner you choose.
You'll feel firmer and burn more calories. Runners might utilize the gradient and descent to simulate a race or route. Or perhaps you desire some variety in your routines. Some exercises may entail using an inclination to develop the legs and offer them a more difficult workout. This may assist your typical runs in becoming faster as your body adjusts to the new techniques and methods you're introducing.
Dimensions: 85 x 39.6 x 65.3 inches | Max User Capacity: 400 pounds | Speed Range: 12 mph | Incline Range: -5 to 15%
Choosing A Bowflex Treadmill – A Buying Guide
When looking to buy a treadmill for home use, there are several factors to consider to ensure you make an informed decision and choose the right one for you. Here are six key things to keep in mind before purchasing the best Bowflex machines.
1. Budget
Treadmills come in a wide range of prices, from less than $500 to several thousand dollars. It's important to set a budget and stick to it, but also keep in mind that you often get what you pay for. Cheaper treadmills may not last as long, have less robust features, or have a less sturdy build.
2. Space
Treadmills can be quite large, so it's important to measure the space you have available before making a purchase. You'll need enough room for the treadmill itself, as well as enough space around it to safely run or walk. Consider foldable options if space is limited.
3. Features
Different treadmills offer different features, such as heart rate monitoring, built-in workout programs, speed, and incline. Consider what's important to you and what you'll use. For example, if you plan to use your treadmill for running, higher speeds may be more important to you.
4. Durability
A home treadmill is a significant investment, so it's important to choose one that will last. Consider factors such as the build quality, weight capacity, and warranty when evaluating the durability of different models.
5. Noise
Treadmills can be quite noisy, especially if you live in an apartment or have neighbors close by. Consider the noise level of different models, as well as their placement in your home, to minimize disturbance.
6. Comfort
Running or walking on a treadmill for an extended period of time can be hard on your joints. So, it's important to choose one with a comfortable deck and good shock absorption. Consider the belt size, cushioning system, and incline options when evaluating comfort.
Ultimately, choosing a treadmill is a personal decision, and the right one for you will depend on your individual needs, goals, and preferences. Take your time to research different options, read reviews from other users, and try out different models in person, if possible, to make the best decision.
Bowflex Treadmills Final Verdict
While the T10 is our top selection for durable, high-quality equipment, the class types accessible on the JRNY app are much more restricted. Plus, the T10 offers the best value because its similar features are nearly comparable to those of the T22, but it costs less money. 
The Bowflex T10 and T22 are both high-quality, durable treadmills. But if screen size isn't your main goal, the T10 is the best overall pick.
However, if watching television or streaming classes pulls you out of bed each morning, the T22 may be worth the extra cash. But whatever treadmill you select, remember to consult your healthcare provider before starting any new fitness regimen. 
Lastly, while being collapsible, the T10 and T22 take up a significant amount of floor space. If you have limited space in your house for fitness equipment, you should seek a more portable choice.
If you liked this article, I recommend checking out my article on What is Barbell Knurling and Why It Matters.