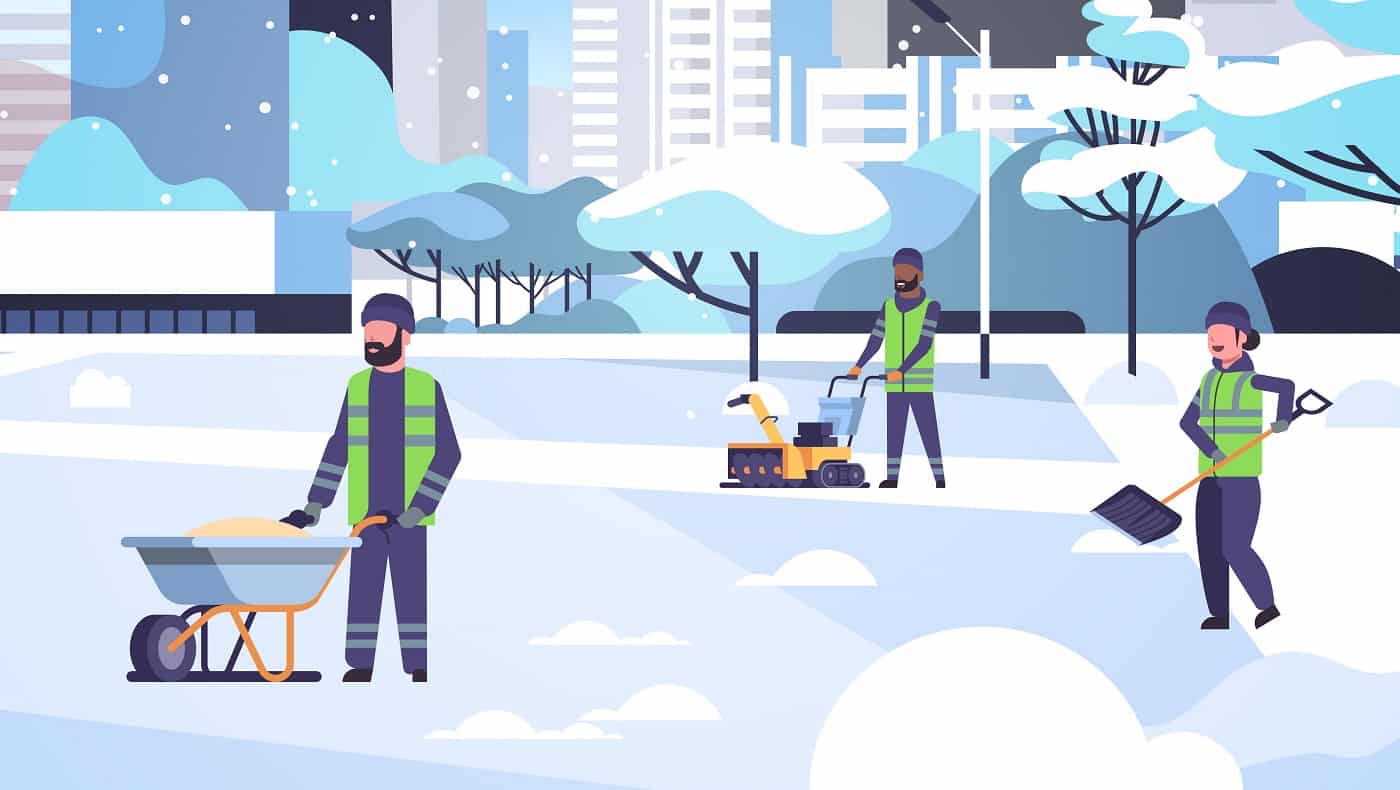 Shoveling up the snow in your yard can be pretty hectic, and may even cause injuries if you are not careful enough.
In comparison, snow blowers are much easier to operate and are definitely more effective. Thus, getting one for yourself will relieve you from all the arduous labor, while ensuring that the yards, walkways, and driveways are as clear as ever.
However, there are lots of brands available nowadays that offer a range of products. And not all of them are equally reliable. So, to make your task easier, we have picked three high-quality products for you from the century-old brand – Briggs and Stratton. Each model has its pros and cons mentioned to help you make a wise decision.
Read on to know more.
Best Briggs and Stratton Snow Blowers
IMAGE
PRODUCT
DETAILS

Our Top Pick

Our Top Pick

S1227 Standard Series Snow Blower

Clearing width of 27 inches
200° dash-mounted crank-chute

VIEW LATEST PRICE →

1022E Snow Blower

12.5-inch intake height
Auger-assisted drive system

VIEW LATEST PRICE →

1222EE Snow Blower

Ergonomic handlebar
Headlight

VIEW LATEST PRICE →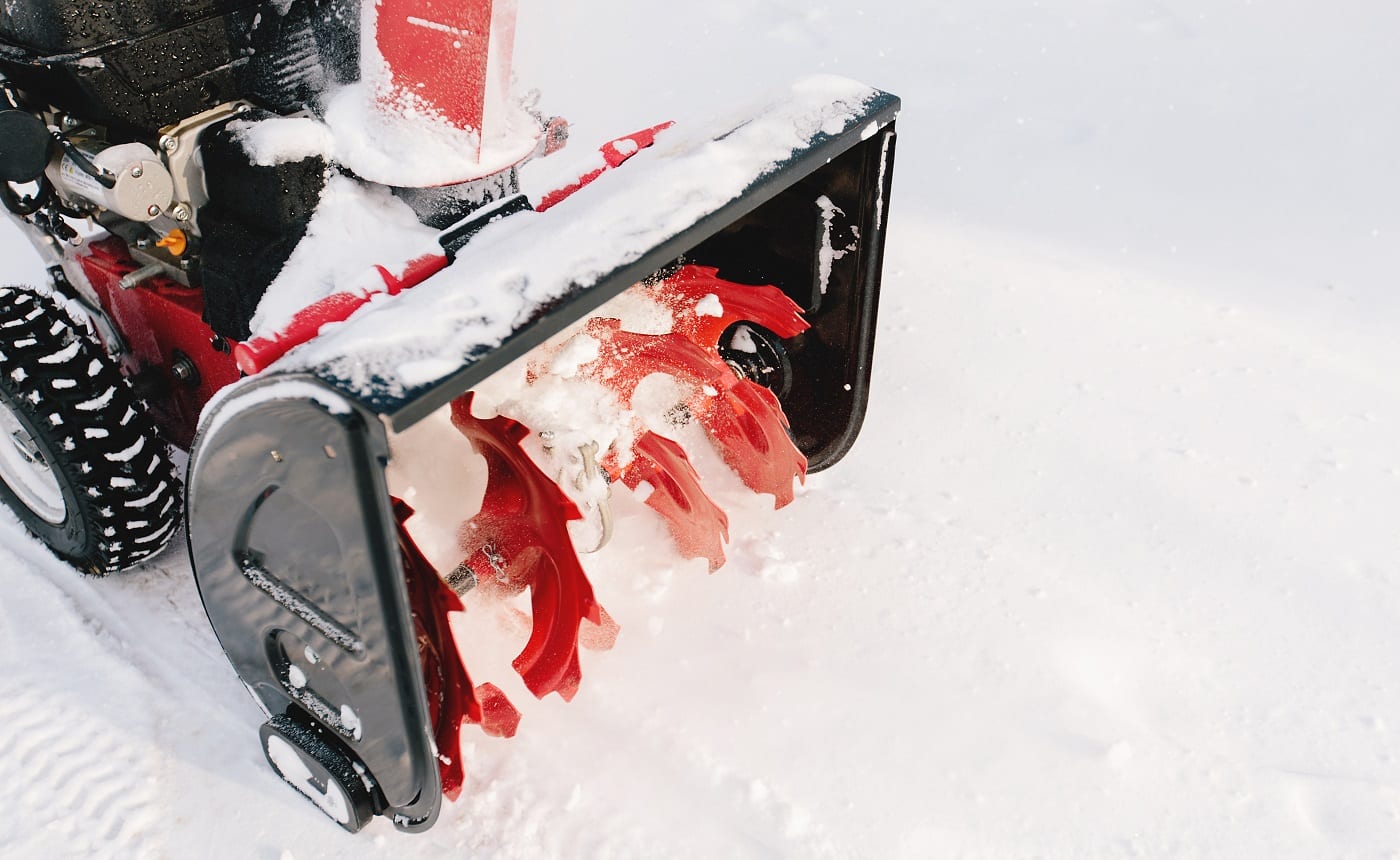 This superior-quality snow blower is equipped to remove the toughest of snow deposits from your yards and walkways. It is powered by a 250 cc gasoline engine and comes with a 3-year warranty on both the engine and the equipment. This machine is packed with several top-notch features, so read on…
No products found.
Why Did We Like It?
First and foremost, this snow blower is powered by the strong and improved 250 cc 1150 Snow Series Engine from Briggs &Stratton. It is efficient enough to work even at temperatures as low as -20°F, and offers a torque of 11.5 foot-pounds. As such, the machine can power through even during heavier snowfalls.
Another notable feature of this product is its combination of dash-mounted chute rotation and an on-panel chute deflector. Together with 14-inch by 4-inch tires, this feature makes it very easy for the machine to remove all the unwanted snow from your yard.
Plus, this model has a sturdy steel frame and a durable aluminum gearbox which offer great durability. And that's not all; it is equipped with a free hand control feature which allows you to drive with one hand while using the control with your other hand. Thus, there are no struggles involved as with operating other snow blowers.
What Could've Been Better?
The only aspect that we felt could've been improved was the assembly instructions that came along with the product. Most of the steps were mentioned in brief and were not comprehensive enough. So, we had to search online for the points which were not described clearly.
Pros
Works efficiently even at extremely low temperatures

Dash-mounted chute helps to remove snow easily

Free hand control enables easy operation

Highly durable
Cons
Instruction manual not comprehensive enough
If convenience is a major concern for you, then the 1022E Snow Blower will be an excellent choice. It comes with a sturdy construction and efficient features that make sure it performs consistently for years to come. Note that this machine offers a clearing width of 22" and weighs 93 lbs.
No products found.
Why Did We Like It?
We found the auger-assisted drive system of this snow blower to be its most beneficial feature. That's because it consists of a wear-resistant auger with a rubber edge that ensures all the snow is cleared down to the pavement. Plus, this system also helps in propelling the machine forward with greater ease.
Added to this, we also really liked the intake depth of 12.5", which helped to efficiently remove thick snow build-up from our yard. And we could control the machine easily by changing the direction of the chute from left to right with the handle mounted on the chute.
Plus, the height of the snow being thrown could also be changed with the fast-acting deflector. Also, note that this machine has an impressive throwing distance of as much as 30'.
What Could've Been Better?
A disappointing aspect of this machine is that the three-year limited warranty promised by the manufacturers is not very useful. Some minor faults or repairs may not be covered under that warranty. Also, they may take a long time in giving you a response in case you report any fault in the machine.
Pros
Removes snow effectively

Can deal with thicker snow build-up

Easy to operate and control

Has a large throwing distance
Cons
Warranty not very effective
This premium-quality snow blower is capable of removing the thickest and stubborn snow build-up. It is perfect for regions which experience longer winters or much heavier snowfall than the others. You would get lots of easy-to-use and truly effective features with this model, so move on to know more about it.
Why Did We Like It?
First of all, this machine is powered by the strongest engine among all the single-stage models of Briggs & Stratton, the 1150 Snow Series engine. As such, it delivers the most effective performance by removing even the compact snow deposits at the end of driveways.
Further, this machine is also enhanced by SnowShredder serrated auger technology. This feature makes it capable of taking on tough snow deposits with minimal effort, resulting in perfectly clear paved walkways and driveways. Also, the multiple serrated surfaces render an advanced ice chopping power to the machine, while propelling the snow blower forward.
Additionally, an ergonomic handlebar on the snow blower makes for an easier and more comfortable operation. And the quick-adjust deflector along with a headlight for greater visibility help in tackling all the obstacles in the path efficiently.
What Could've Been Better?
This model works wonderfully to remove thick and stubborn snow build-up. However, sometimes its push-button electric start may not work properly. It may take as many as three or four attempts to start the snow blower. So, such an issue must be reported to the manufacturer as soon as possible.
Pros
Can also remove compact snow deposits

Has advanced ice chopping power

Enables easier and more comfortable operation

Headlight provides greater visibility
Cons
Push-button electric start may not work properly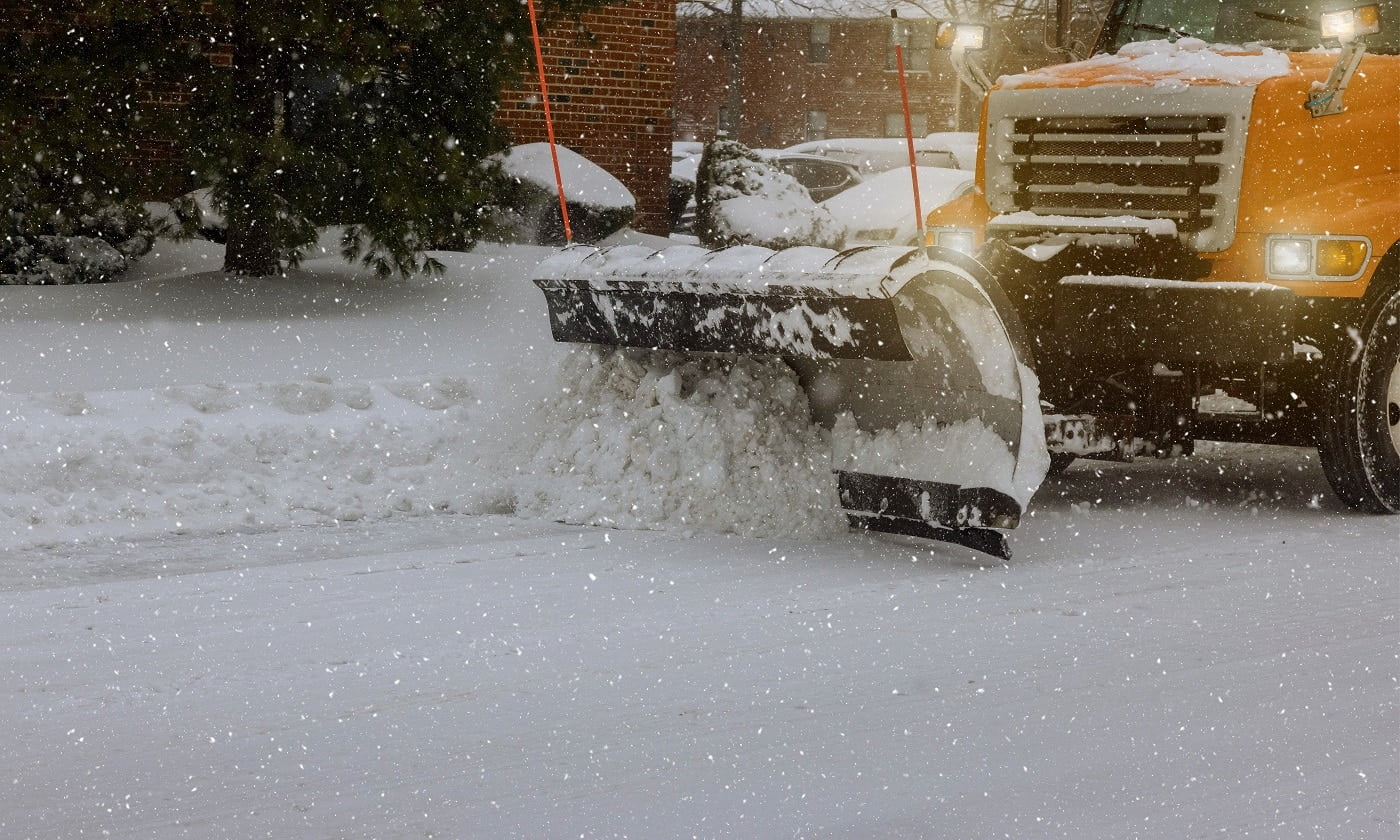 Briggs and Stratton Snow Blowers Buyer's Guide
Effective snow removal is not a herculean task if you have the right snow blower at home. And for that, buying a model which will suit your needs and preferences is important. Purchasing a product hastily without properly checking the features will give you results far from what you desire.
So, in this section, we've briefly explained some important factors you should keep in mind before moving on to buy a suitable snow blower.
Power Source
It is an important factor to consider, since the efficiency of the machine primarily depends on its power. The snow blowers powered by gasoline engines can tackle even heavy-duty snow removal tasks.
On the other hand, not all models working on electric power will be suitable for removing more stubborn snow deposits. So, while going through the details of any product, make sure that you check the engine or electric power offered.
Single Or Double-Stage?
Single-stage machines work by simply sucking the snow up and throwing it out. Whereas, the two-stage ones use collection augers to break heavy frozen or wet snow and then throw it through a chute.
Thus, while the former is ideal for small paved driveways and sidewalks, the latter is highly suitable for heavy-duty snow removal tasks. Hence, ensure that you keep in mind the size of the surface for which you primarily need the snow blower.
Weather
This point is equally important when it comes to purchasing snow blowers. You should pick the machine that suits the normal weather pattern in your region. For instance, if you get light snowfall, going for an electric model will be a practical decision. But if regular blizzards or heavy snowfalls are prevalent in your region, then a gas-powered one will be extremely useful.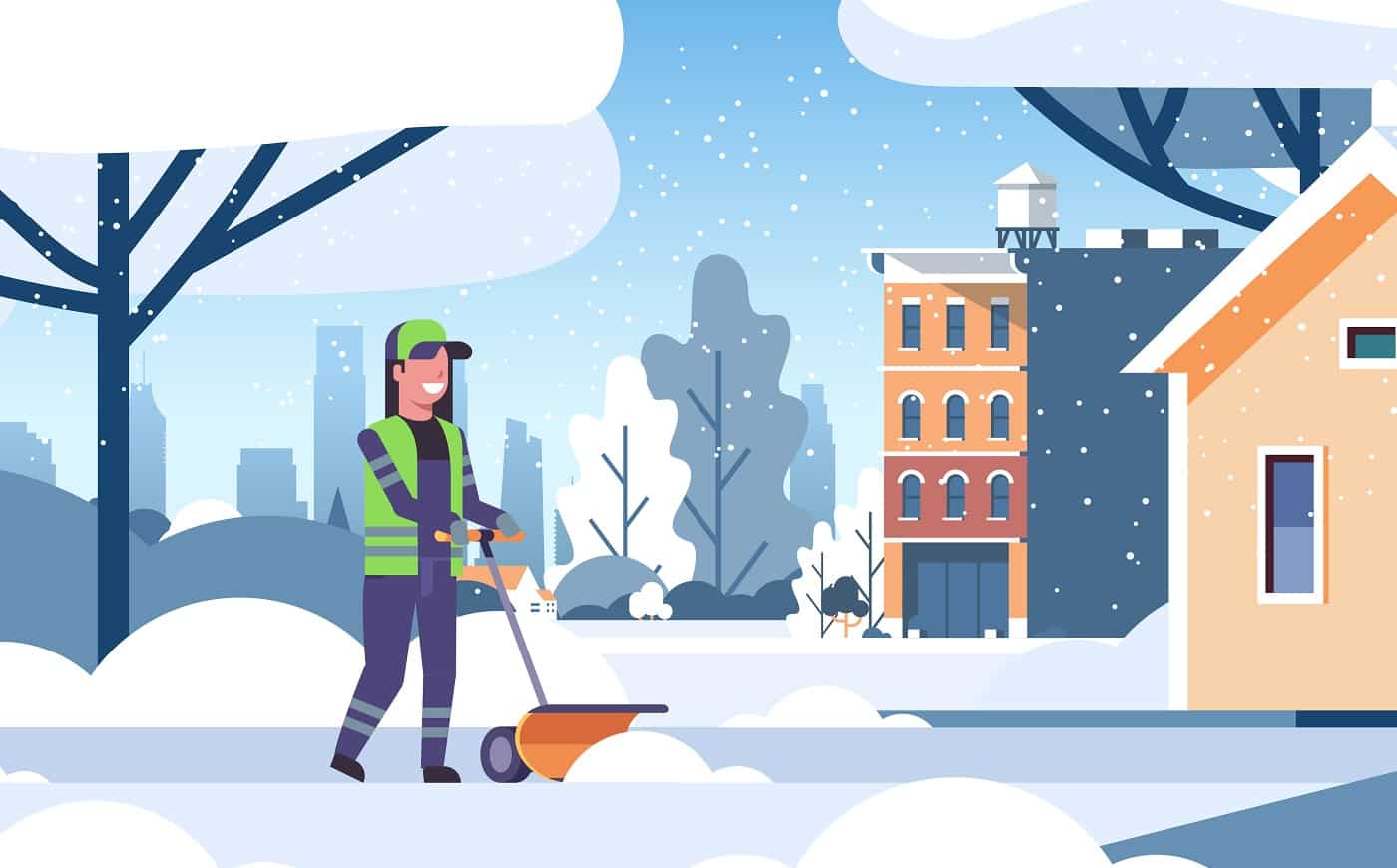 Verdict
With this, we come to the end of our guide, and we hope it will be easier for you to pick the ideal snow blower now. But before we sign off, we would like to recap our favorites from the list.
If you are on the lookout for a highly efficient model for heavy-duty snow removal tasks, the 1222EE Snow Blower will be an ideal choice. It handles snow in a single stage but works with dual-stage power.
On the other hand, the 1022E model will be perfect if both high efficiency and cost-effectiveness matter to you. Let us know whether you agree with our verdict in the comments section below.
Adios! Till we meet again!
Related Articles
11 Best Snow Shovels Right Now
13 Best Single Stage Snow Blower
10 Best Snow Blowers For Large Driveways
51 Best Snow Sculpture Ideas to Consider this Season
What to Do When Your Snow Blower Won't Start
Ariens Vs Husqvarna Snow Blowers | Obvious Winner?
Troy-Bilt Squall 2100 208cc 21″ Single-Stage Gas Snow Thrower [Reviewed]
5 Best ATV Snowblower Attachments  
13 Best Snow Joe Electric Snow Blowers  
EGO Power + Snow Blower SNT2100 Reviewed Today
4 Best Remington Snow Blower Reviewed | Buyer's Guide
4 Best Tractor Snow Blower Combinations  
How Much are Snow Blowers? [Costs & Maintenance]
4 Best Tractor Snow Blower Combinations
11 Best Snow Blower for Gravel Driveways
5 Best Commercial Grade Snow Blowers