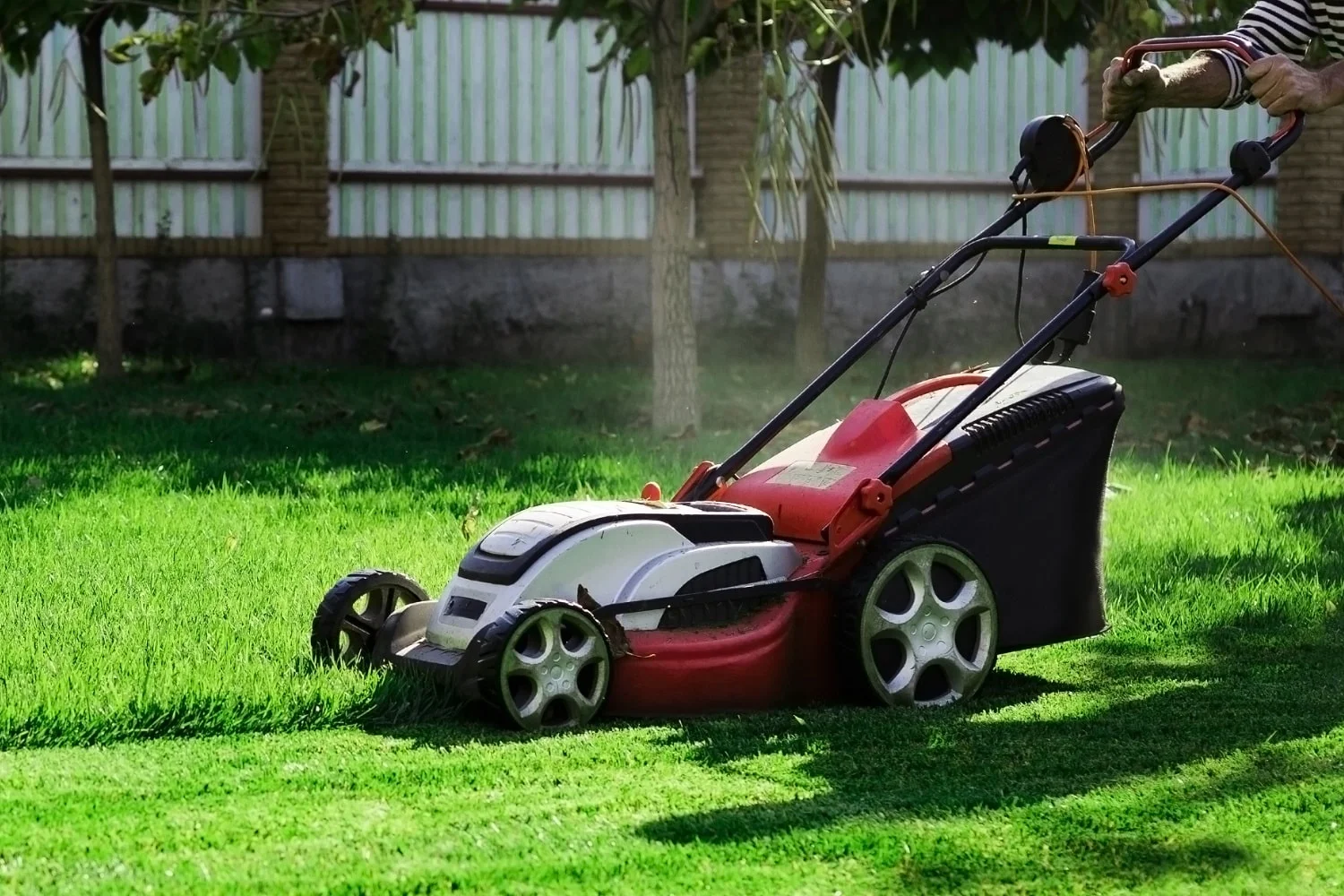 Why a brushless cordless lawn mower, you ask?
Well, the reasons are many! It is easier to operate, good for the environment, and doesn't involve the hassle of cords. And it will come in especially handy when you don't want to be riding a mower.
We are sure that the advantages sound enticing enough to make you want to get one right now. But we will ask you to hold your horses as there are a lot of brands looking to cater to this need. Long story short, there are a plethora of options to choose from.
To help you make the right choice, we are here with our detailed reviews of the 13 best brushless cordless mowers. Each of our recommendations stands the test of durability, efficiency, and convenience. As a bonus, we've also included a comprehensive buyer's guide in the end.
Without any further delay, let's begin!
Top Brushless Cordless lawn Mower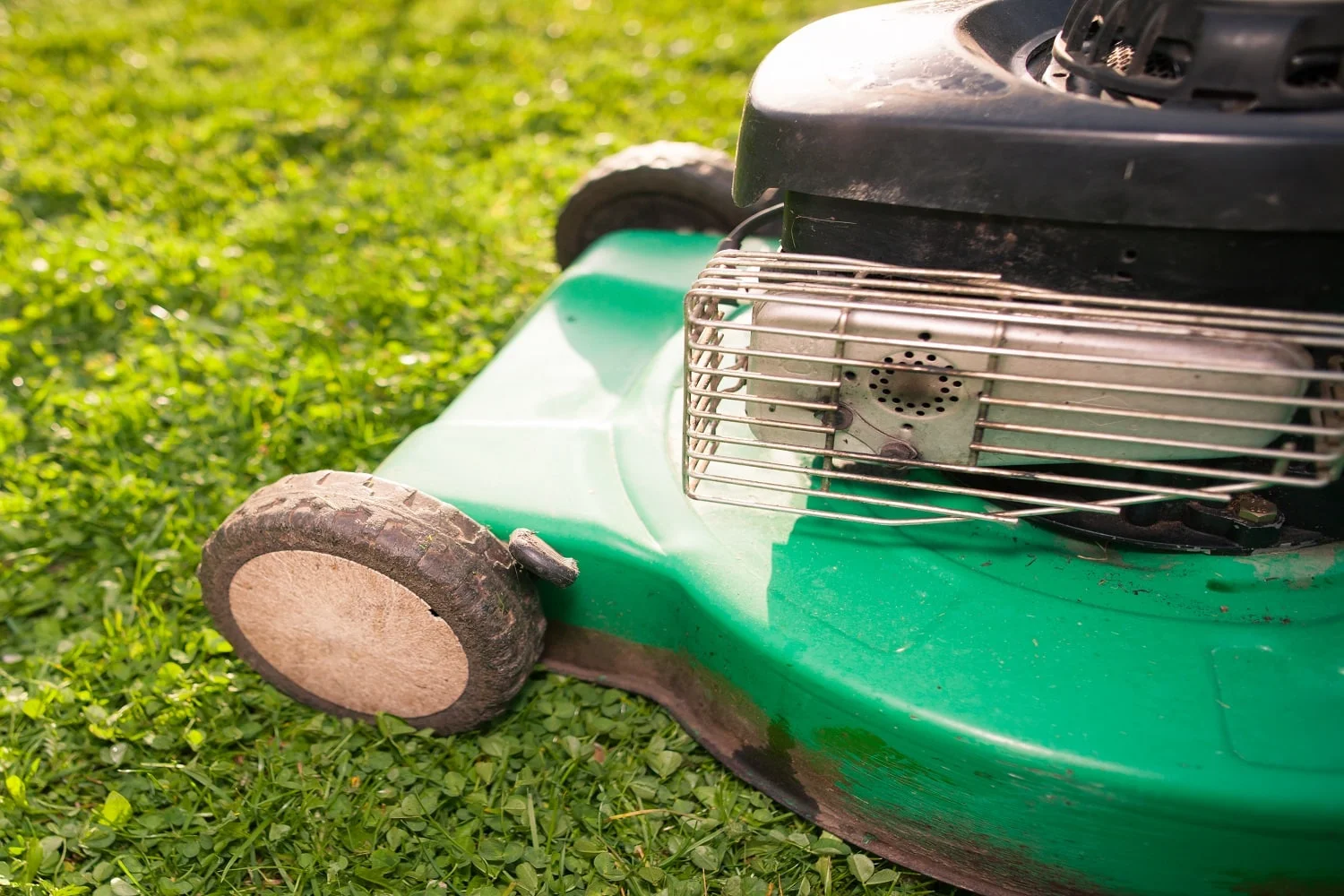 One of our top recommendations is the 40V Brushless Self-Propelled Lawn Mower from Greenworks. Powered by an efficient 40V motor, this device is meant to provide more torque for noiseless operation and long service life.
Sale
Why Did We Like It?
The Greenworks 40V Brushless Lawn Mower has received a lot of praise from customers, and we wanted to see if it's worth the compliments. Firstly, it sports a robust construction without weighing a lot, which, in turn, makes for easy maneuverability.
But that's not all; a couple of 10-inch rear wheels and 8-inch front wheels facilitate smooth movement on most terrains. It's worth mentioning that the auto-smart-paced self-propelled system adjusts the mower's speed according to your walking pace.
Coming to its power source, the reliable 40V lithium-ion platform provides up to 70 minutes of operation time. For this, you get two fully-charged 4Ah batteries, which can be placed simultaneously in dual battery ports. While one fuels the mower, the other is kept as a backup. Once the charge depletes, the device automatically switches over to the second battery. 
Beyond that, the 21-inch steel deck has 3 settings to choose from – mulching, bagging, or side discharge. It also has 7 cutting height positions, from 1-3/8 to 3-3/4 inch, which can be achieved via the single-handle lever located near the right front wheel.
What Could've Been Better?
The only downside to this otherwise excellent product is that if you mow without a bag or mulch plug installed, the mulched grass drops out to accumulate on the ground. Hence, we'd recommend buying one to avoid this hassle.

Pros
Fade-free power, no memory loss after charging

USB port-equipped batteries to double up as a power bank

Requires low storage space

Ideal for lawns up to ½ acre
Cons
Drops mulch without mulching plug
Next up, we have the Sun Joe iON16LM Brushless Cordless Lawn Mower. This budget-friendly unit has a lightweight yet sturdy construction that makes it suitable for all-season use. What's more; it features minimum carbon emission for optimum environment-friendly operation.
Sale
Why Did We Like It?
At the heart of this robust unit lies a solid 600W motor that delivers substantial power for its surprisingly quiet operation. It runs on a 40V rechargeable lithium-ion battery that offers a decent 50-minute run time with each charge.
To top that off, the mower doesn't clump up and stall when there's a thick patch of grass, or stutter with a bag full of clippings. So, extra points for reinforced stability!
The 16-inch steel deck, though small, is capable of managing most tasks exceedingly well. It features a durable and sharp steel blade that's meant for precision cutting. Furthermore, you can clear a 15-inch wide path in one go. There are 6 height settings between 1 and 3.15 inches, and a single lever is used to select one. 
But what appealed to us the most is the dual safety mechanism. For one, the bailout lever stops the motor as soon as it's released, thereby preventing accidental startup.
Lastly, you need to insert the safe key and then press the pre-start button to initiate engagement. This is a good feature to have, especially if you have curious kids around. Overall, the Sun Joe iON16LM Brushless Cordless Lawn Mower is an ideal budget pick for small lawns.
What Could've Been Better?
We feel that the absence of mulching and side-discharge options somewhat compromises its versatility. That being said, it performs extremely well for its purpose and is very cost-effective.

Pros
Tight turning radius for exceptional maneuverability

Sturdy quadruple wheels

Includes detachable grass bag with easy monitoring

Energy star approved
Cons
No mulching or side-discharge setting
Another one of our top recommendations is the Makita XML03PT1 Brushless Cordless Lawn Mower. One of the brand's newest models in the line, it sports a high-torque motor for faster cutting. Plus, there's a host of user-friendly features for easy operation.
Why Did We Like It?
At first glance, we were quite surprised by this unit's resemblance to the Greenworks Brushless Lawn Mower. Thankfully, its performance is not too behind either. For starters, the BL brushless motor delivers between 2,500 to 3,000 RPM to cut down on cutting time. However, it provides constant speed control at 2,500 RPM to maintain a quiet operation.
Coming to its robust steel deck, there are as many as 10 height adjustments, between 13/16 and 2-15/16-inch. And just like the previous two models, a single lever control takes care of it. With a range this wide, you can rely on it to effectively cut through all the grass during the peak of the growing season. 
We also liked the adjustable handle mechanism that comes with three height settings. While the middlemost position is suitable for most users, it can be pushed up or down to suit taller and shorter people, respectively.
Last but not least, the package contains 4 fast-charging 18V LXT Lithium-Ion 5Ah batteries to give a non-stop run time of around 51 minutes with two batteries in ideal conditions. If premium pricing isn't an issue, then the  Makita XML03PT1 Lawn Mower is worth considering.
What Could've Been Better?
We are a bit bummed out about the fact that there's no side or rear discharge mode for its relatively high price. Also, the rear rubber flap is very thick, meaning it offers much resistance when the mower goes from forward to reverse (or vice-versa), especially at a low height setting.

Pros
Includes dual-port rapid optimum charger

Batteries protected against overcharging, heating, and loading

Durable weather-resistant body

Folding handles for compact storage
Cons
Expensive

Thick rubber flap effects maneuverability
The Greenworks MO80L410 Pro Self-Propelled lawn mower is a versatile unit that gets the job done in a quick time with its variety of useful features. Its speed and torque are meant to tackle heavy-duty mowing jobs without breaking a sweat!
Sale
Why Did We Like It?
Having tried a model from the brand, we wanted to explore some other options, and that's when we stumbled upon this unit. Its robust 80V motor accounts for a powerful operation that doesn't hammer your eardrums. On top of that, it ensures a prolonged service life even with regular use.
Moving on, the 21-inch steel deck facilitates maintaining larger areas of grass without requiring a lot of effort. And similar to the Greenworks 40V Mower, you can use the single handle lever to adjust its height anywhere between 1 ¼-inch and 3 ⅝-inch. This, in turn, offers precision cutting for those hard-to-reach corners.
On that note, we should also state that the deck has a 3-in-1 design for mulching, rear bag, and side discharge. In our opinion, the versatile utility truly justifies its slightly expensive price tag. 
But no matter the setting, the unit's smart cut load sensing technology comes to your assistance. What it does is it automatically adjusts the deck blade's RPM according to the intensity of grass. Thus, there's more power for long, thick grass and less for short, thin grass strands.
Finally, it provides a run time of 45 minutes with a fully charged 4Ah battery (in ideal conditions).
What Could've Been Better?
Despite its satisfactory performance, there's some room for improvement. First, the smart cut load sensing eats up more battery for heavy-duty mowing, and you can't really stop this. Besides, pulling the handle from its rest position requires significant effort.

Pros
Self-propelled rear-wheel drive

Vertical storage needs less space

Includes batteries and chargers

Available in two batteries, pull, and tool-only variant
Cons
Automatic high torque uses more battery power
Without a doubt, Tacklife has put its best foot forward with the KDLM4040A Cordless Lawn Mower. The combination of a powerful motor and sturdy deck is engineered for precision cutting with minimal user effort.
No products found.
Why Did We Like It?
Our search for a cordless lawn mower that's suitable for mid-sized lawns with a fair bit of obstacles led us to this product, and we are quite happy with how it performs. For starters, this unit is powered by a robust 40V motor that runs on a fast-charging 4 Ah lithium-ion battery. In ideal conditions, you can mow for about 30 minutes without needing a recharge.
While a steel deck is certainly not something unique, what we loved about it is the thick manganese blade. It may not sound very appealing, but this blade is less susceptible to damage if the mower accidentally runs over a stick or rock. And the deck has 6 adjustable height settings, from .98 to 2.95 inches. 
Similar to the Makita XML03PT1 Brushless Cordless Lawn Mower, its handle can be adjusted to achieve three different positions as per the user's height. Plus, the rubber foam coating minimizes vibration to relieve your hands from the fatigue of long hours of use.
The package also comes with a large 10.5-gallon bagger, so that you don't have to dump the accumulation continuously. Unlike most other soft baggers, its rigid structure doesn't drag on the turn to interfere with maneuverability.
What Could've Been Better?
It may be helpful to know that the manganese blade requires regular sharpening with a mile file or angle grinder to retain its efficiency. However, if you're not too familiar with these tools, we suggest purchasing a pair or two of replacement blades. Also, this mower shouldn't be used in temperatures exceeding 40-degree celsius.

Pros
Foldable handle for hassle-free storage

Bagger with fill indicator

Comes with a fast charger

7.9-inch rear and 5.5-inch front wheels for easy movement
Cons
Blade requires frequent maintenance

Not suitable for high-temperature use
True to its brand name, the LawnMaster CLMFT6018A Brushless Lawn Mower is a heavy-duty cordless mower that provides all the range and power of a petrol model. What's more, its quiet operation won't wake up the neighbors on a weekend morning!
Why Did We Like It?
Honestly, we weren't too impressed by the looks of it, but that was till we gauged its superior performance. To begin with, the robust 60V brushless motor is equally effective (if not more) as compared to any petrol-operated mower. Furthermore, it has a smooth startup, even in low temperatures. So, count the brownie points!
Talking about its battery power, this unit runs on a 5Ah battery that's meant to provide 45 minutes of run time on a single charge. But its most striking feature is the versatile iPower mechanism that lets you select the right power setting from low, high, or maximum, according to the requirement. Additionally, it displays the remaining battery capacity at the touch of a button. 
Like the Tacklife KDLM4040A, its 19-inch deck has 6 different height adjustments, between 1.4 inches and 3.4 inches. For this purpose, there's a single-handle lever on the right side with six markings.
Last but not least, its 3-in-1 functionality includes grass clipping, side/rear discharge, and fine mulching. With the 60L grass collection bag, keep the accumulation until you're done with the task.
What Could've Been Better?
While at it, be careful not to exert much force while inserting the battery. In case it doesn't go in on the first attempt, there's a chance for one or all of the four electric contacts to bend under pressure.

Pros
Lightweight body makes smooth turns

Accurate power setting

Rust-free steel deck

Adjustable handle

Vertical storage feature needs less space
Cons
Poor quality electric connectors in the battery slot
Almost halfway through the list, and it's time for the Worx WG779 Power Share Lawn Mower to make a serving entry on the list. Sporting a compact design, this ultra-affordable cordless mower has plenty of power to maintain a small-sized lawn with absolute ease.
Sale
Why Did We Like It?
Smaller lawns with narrow pathways present a significant challenge in terms of maintenance, and this model is designed to tackle just that. To begin with, the robust 40V motor operates on twin 4Ah batteries that provide a decent run time on a single charge. Apart from that, the intellicut feature works pretty much like the iPower mechanism in the LawnMaster CLMFT6018A, offering customized torque for varied needs.
Here, we should mention that the onboard battery charge indicator gives you a heads-up regarding the leftover charge at any point in time.
We were also impressed by the durable steel deck that can be adjusted to achieve 6 different heights, between 2.5 inches and 3.5 inches. And like all of our other recommendations, the single-handle lever is at your disposal to facilitate this adjustment. 
For its pocket-friendly price, we aren't too disappointed with the absence of a side or rear discharge, especially considering that the kit comes .85 bushels grass collection bag. There's also a full-bag indicator that tells you when it's time to empty out.
Finally, the set of batteries is compatible with all the brands' all other 20V and 40V tools.
What Could've Been Better?
We observed that the unit's battery life is relatively low compared to the other models in its price range. Hence, you may have to recharge them every 20 minutes. That being said, keep the 'eco' mode throughout to avoid this hassle.

Pros
Comes with dual-port charger

Lightweight construction reinforces sharp turns

Torque dial

Collapsible handle
Cons
Low battery life on standard operation
The durability of Snapper combines with the trust of Briggs and Stratton in the XD Max Cordless Electric Push Lawn Mower. If you're a fan of walk-behind mowers but don't want to compromise on convenience, then this may fit your needs.
Why Did We Like It?
Briggs and Stratton is a name that needs no introduction, and as such, the highly powerful pair of 82V lithium-ion batteries was enough to draw our attention. Not only do these batteries charge in quickly time, but the kit also includes a rapid charger to reduce the overall time. But it's not before a good 45 minutes that you need to be back for a recharge.
Moving on, the versatile 19-inch steel deck can be used for mulching, bagging, or side discharge of the clippings. Furthermore, the unit's smart load-sensing technology automatically adjusts the power as per the blade's needs, thereby ensuring optimum power efficiency.
We always appreciate a push-button start, particularly in push mowers, which can immediately initiate circuit engagement. So, even if the mower is not being used regularly, there are almost zero chances of a failed startup. 
Lastly, the over molded handle provides for an ergonomic grip and enhanced comfort, especially during long mowing walks. Overall, the Snapper XD Max Cordless Mower is one of the most cost-effective models in its price range.
What Could've Been Better?
Although it isn't a big problem per se, the charger accommodates only one battery at a time, and so does the mower. Thus, you need to carry the backup separately. Also, we'd advise setting the deck at the second or third height position, for the first one is far too low. You may then adjust accordingly.

Pros
Compact vertical storage for crowded spaces

Automatic load detection

Sturdy body

Also available in a 21-inch variant
Cons
Lowest deck height is lower than usual
Power by name and power by the game is our next recommendation, the Powerworks MO60L513PW Brushless HP Mower. Its efficient 60V motor is well complemented by the right set of features that facilitates easy operation for first-timers and experienced users alike.
Sale
Why Did We Like It?
Before we walk you through the deets, allow us to shower some praise on the unit's black and red combination that makes it look like a sports car! And although appearance shouldn't be a priority, who doesn't like owning good-looking equipment?
Now coming to its performance, there are multiple likable features of this high-performing unit. Firstly, the 60V brushless motor accounts for optimum force, a long service life, and relatively quiet operation. In fact, this one is quieter than a lot of its more expensive competitors. The average run time is about 60 minutes on a single charge in perfect conditions. 
Next, the sturdy 17-inch deck has dual utility, i.e., mulching and rear bagging. Using the single handle lever, it can be adjusted to set a cutting height anywhere between 1 ¼-inch and 3 ⅜-inch. Plus, with a pair of 8-inch rear wheels and 7-inch front wheels, maneuverability won't be an issue on most terrains.
Last but not least, there's a 21-inch deck, 7 cutting heights variant for large lawns with heavy-duty maintenance needs.
What Could've Been Better?
For its considerably steep price tag, we'd have been happier if it came with a grass collection bag. Moreover, it may not have enough power for tackling lawns bigger than ½ acre. Other than that, we don't really have a lot to crib about.

Pros
Easy push-button start

Rust-resistant deck

No-noise operation

Seamless maneuverability
Cons
Doesn't come with grass collection bag

May not be suitable for large lawns
Power and reliable performance run synonymously with the Yard Force YOLMX225300 SP Mower. This heavy-duty cordless mower eats through the grass with optimum speed and efficiency, but not without a convenient operation. What's more, the kit includes all the necessary accessories.
Why Did We Like It?
The brand is named 'Yard Force' for a reason as its YOLMX225300 SP Mower truly provides a great force for maintaining the yard. To start off, the 120V RX brushless motor is equivalent to a gas engine in terms of power to cut through different grass types on all terrains. Its high-performance lithium-ion batteries have a run time of approximately 1 hour 40 minutes on a single charge.
Much like the Greenworks 40V Brushless Lawn Mower, this one has twin battery ports, which use only one when both are installed. Once that loses its charge completely, the built-in sensors automatically engage the second one for uninterrupted operation. 
Likewise, the torque-sense technology detects the power requirement according to the operation. It directs the motor to send more power while cutting through intense grass and conserve power when not needed.
In addition, you can adjust the speed of this self-propelled mower with a simple control lever on the handle. Its 22-inch steel deck quickly switches from mulching to rear bagging or side discharge. If budget isn't a constraint, then this cordless mower is worth investing in.
What Could've Been Better?
As we've already mentioned, this comes with a hefty price tag, which may be a constraint for potential buyers. Weighing at more than 100 pounds, this is one of the heaviest mowers that we've reviewed so far. Hence, unpacking and installation will definitely need a few extra hands.

Pros
Quick-release folding handle

7 cutting heights

Grass collection bag is easy to remove and empty

Automatic load sensing

Speed adjustment
As we near the end of this list, here's another Makita product that finds an honorable mention. The XML03Z Brushless Cordless Lawn Mower sports a commercial-grade deck that offers a wide range of cutting heights for all your maintenance needs.
Why Did We Like It?
Appearance-wise, the XML03Z comes across as bulky and heavy, but we were surprised to see that its robustness doesn't hinder its maneuverability. It's capable of making smooth turns even in compact spaces that have some obstructions. Additionally, the 18-inch steel deck has 10 cut heights, ranging from 13/16-inch to 2-15/16-inch.
Perhaps its most noteworthy feature is the Extreme Protection Technology (EPT), which employs a protective seal inside the tool. It's meant to prevent dust and water from accumulating on the mower's internal parts, thereby ensuring seamless operation in harsh conditions. 
Apart from that, both the 18V batteries are protected by the brand's star protection computer control. It's a communication technology that allows data exchange in real time and regularly monitors conditions during use. As a result, the batteries negate the risk of overheating, overloading, and over-discharge to prolong their service life.
Finally, the unit's folding handle facilitates convenient storage in crowded garages.
What Could've Been Better?
Frankly, we are quite disappointed that, unlike some other models, this doesn't come with batteries, chargers, and grass bags. Although they can be easily found on the market, we'd have liked it better if it saved us the trouble like some of its affordable competitors.

Pros
Motor delivers 2,500 to 3,000 RPM for fast cutting

Quiet mode

For yards up to ⅓ acre

Internally protected parts
The Powerworks XB LMF414 Brushless Push Mower is a highly efficient model that does the job without much fuss. Running on a powerful 40V motor, it offers a long run time and versatility to reduce your maintenance efforts.
Why Did We Like It?
First things first, the 21-inch deck is made of solid steel to take on intense chopping and mulching tasks. In tandem with the wide cutting diameter, the long battery line is suitable for lands up to 24 acres in size. Now, that's a lot!
Just like a lot of our other recommendations, the deck has 7 height adjustments, which can be activated using the single-handle lever. Starting from 1 ⅜-inch, it goes up all the way to 3 ¾-inch to get hold of varied grass sizes. Moreover, it can be used for cutting, mulching, or for side discharge of the clippings. 
While we tried the 21-inch deck, you can also opt for the 14-inch or 17-inch variant for smaller and mid-sized lawns, respectively.
What Could've Been Better?
For engaging this push mower, you have to press a button while simultaneously pulling down the trigger handle. Once done, make sure that you keep pressing on the lever throughout, or else the engine will come to an immediate halt. This mechanism may be both annoying and tiring for some users.

Pros
High capacity battery can be used with other compatible tools

Comes with a charger

Sturdy wheels

Available in multiple deck sizes
Cons
Maneuverability requires significant effort
The Worth PowerMax Cordless Walk Behind Lawn Mower offers a smooth and noiseless operation, thanks to its 84V motor and 5Ah batteries. Featuring a sturdy deck, its wide cutting radius can eat up a significant amount of grass at one go.
Why Did We Like It?
We liked the mower's ability to tackle overgrown yards with giant weeds and vines, which is a common sight after heavy rains. Furthermore, the 19-inch cutting deck is equipped with an adjustable mechanism for achieving six different cut heights, from 0.9 inches to 2.7 inches.
As far as its operation is concerned, there's a 'press to release button' that should be engaged. Then, pull the handle rod to its full capacity to complete the circuit. The control pad design features an instant start button and a 'tortoise-rabbit' rotary button for easy startup and adjusting the mower speed, respectively. 
Finally, the Worth Most PowerMax Cordless Mower can be stored both vertically or flat-faced according to the storage space available.
What Could've Been Better?
Similar to the Worx WG779 Power Share Lawn Mower, we aren't too pleased with its 30-minute run time, which can be even less in unfavorable conditions. Plus, the handle doesn't always come out smoothly, so we'd recommend using both hands for better convenience.

Pros
Twin battery port carries back up on the go

LED indicator for remaining charge

Variable speed

Quiet operation
Cons
Tricky startup

Low battery life
Brushless Cordless Lawn Mower Buyer's Guide
A brushless cordless mower functions pretty much like the gas-operated one. In that sense, the most important features to be considered when buying one are power, deck size, utility, and so on. But since not all of our readers might have operated a lawn mower before, we take it on ourselves to list the crucial factors that should drive their purchase decision.
So, here we are with a short buyer's guide.
Motor Capacity/Run Time
One of the first things to take into account is the capacity of the motor. For residential use, the preferred mower power is between 40V and 80V. That said, a more practical way to figure out your preferred model's power is by looking at its run time.
As such, we'd recommend a mower that has at least 45 minutes of run time for small or medium-sized lawns. Likewise, a run time of an hour or more should be good for bigger yards. Another thing to keep in mind is that the run time is under 'ideal conditions', so it's a good practice to opt for one that has more run time than required.
Deck Size And Height
The deck size will depend on how many areas you want to cover in a single go. If you want to clear a wider path, go for a model that has a deck at least 17 inches wide. However, in doing so, you have the risk of running over shrubs and vines.
To avoid this, we'd suggest choosing a mower whose lowest deck height starts from about an inch, if not more.
Functionality
While most mowers can be used for mulching, bagging, and rear discharge, there are some which facilitate only two functions. Given the affordable price of many 3-in-1 mowers, we'd advise investing in one to make room for future requirements.
Push Mower/ Self-Propelled
Although it all comes down to their efficiency, we are slightly in favor of self-propelled models due to their ease of maneuverability. However, many push mowers also offer seamless maneuverability on varied terrains.
In case you opt for the latter, look out for features like a push-button start and padded handles to minimize the strain on your muscles.
Adjustable Handle
We understand that family members take turns in lawn care duties, so adjustable height handles make it convenient for different users to operate the same mower without compromising on comfort.
Kit
As you may have already guessed, mowers that come with their compatible batteries, charger, and grass collection bags save you the hassle of multiple rounds of purchase.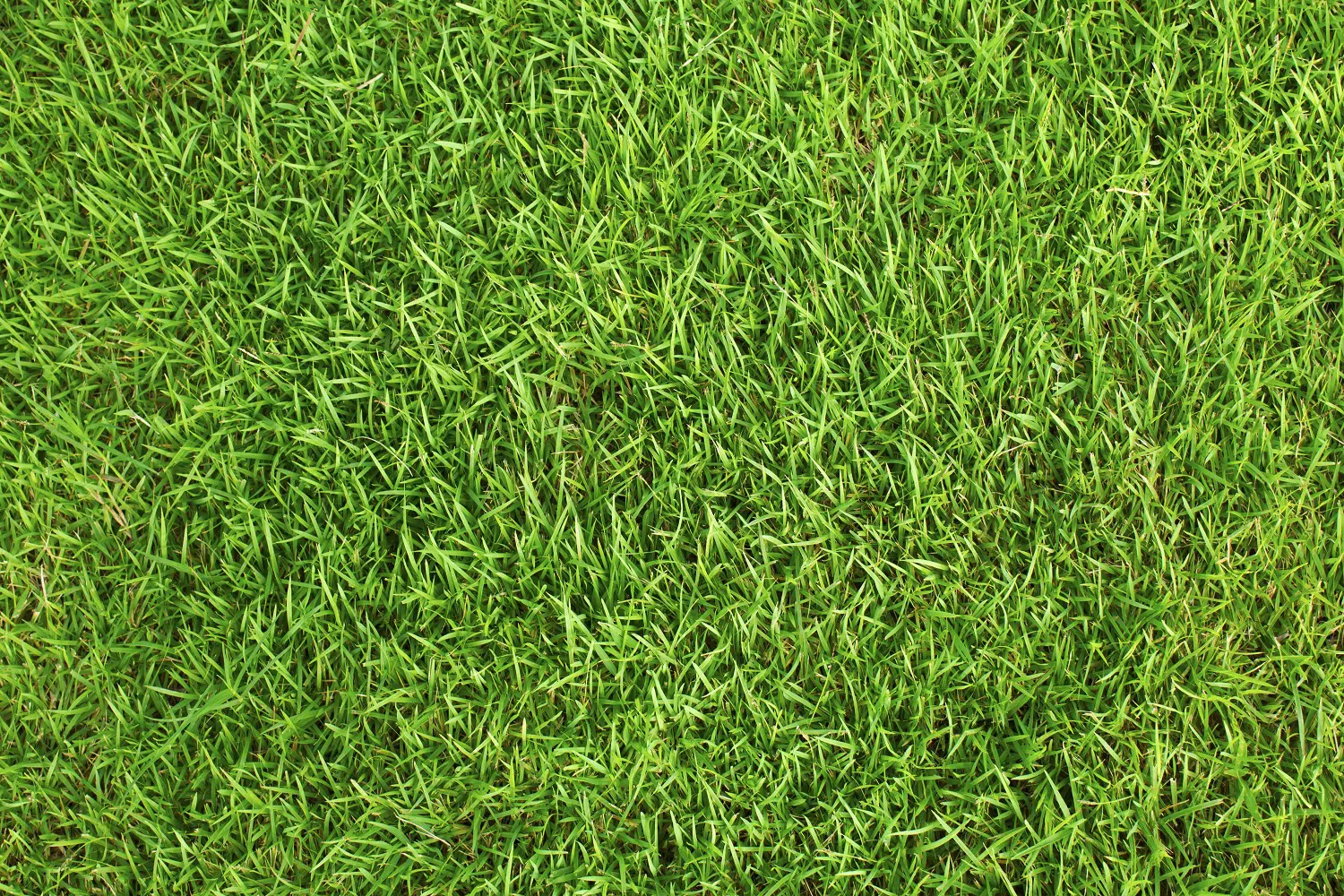 Verdict
Now that you have the list of the 13 best brushless cordless mowers, we don't see why you should delay getting one! But while you prepare to take that final call, let us assist you some more by naming our top three favorites from the list.
While the Greenworks 40V Brushless Lawn Mower scores big on efficiency, the Sun Joe iON16LM Brushless Cordless Lawn Mower is one of the most cost-effective models. On the other hand, the Tacklife KDLM4040A's manganese blade is a cut above the rest.
With that, it's time for us to bring down the curtain for today. Hope our effort helps find you the best model according to your needs and budget. We'd love to hear about your favorites in the comments section below.
Until next time, adios!
Related Articles
5 Best Self-propelled Lawn Mowers Right Now
The 5 Best Lawn Mowers for St Augustine Grass Right Now
Best Lawn Edging for a Legendary Garden 
6 Best Electric Start Self-Propelled Lawn Mowers 
5 Best Gas Hedge Trimmers  Reviewed
4 Best Walk Behind Brush Cutters | Buyer's Guide
3 Best Yard Hydrant | Buyer's Guide and Reviews
5 Best Stick Edger | Buyer's Guide
13 Best Trimmer Lines | Multi-Sided, Round, Square, Twisted & Serrated
11 Best Battery-Powered Lawn Mowers  
9 Best Small Riding Lawn Mowers