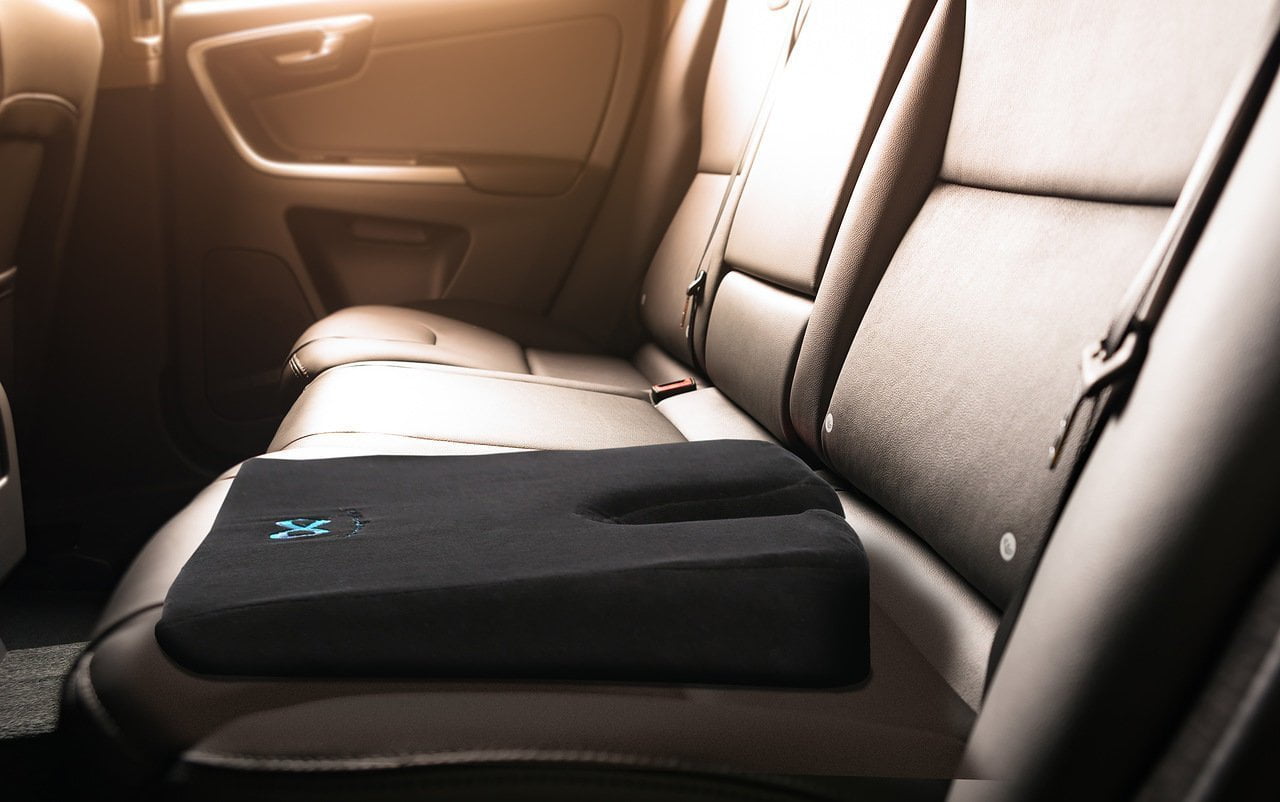 A long drive is among the best ways to get rid of stress and revitalize your mind and body. 
And it can be a fantastic way to spend quality time with your partner or spouse while escaping the chaos of everyday life. A long drive also provides the perfect opportunity to be alone with your thoughts. 
But such drives can only be enjoyable if they are comfortable, which directly depends on your car seat cushions. A seat cushion offers multiple benefits, such as relief, proper support, and temperature control. 
Do you know how to make car seat more comfortable? We do and it is not just buying a new one, but invest in a better one. Checkout out article to find out more.
Unfortunately, due to the many options on the market, finding the best car seat cushion is not easy. That's why we've reviewed some of the best ones in this guide to simplify the task. 
So, check them out now. 
Top 8 Car Seat Cushions For Long Drives
IMAGE
PRODUCT
DETAILS

Our Top Pick

Our Top Pick

ComfiLife Gel Enhanced Seat Cushion

High-density memory foam construction
Cooling gel technology
Removable and machine washable cover

VIEW LATEST PRICE →

Xtreme Comforts Seat Cushion

Breathable mesh material
OEKO-TEX and Certi-PUR US-certified
Dual-layered foam

VIEW LATEST PRICE →

Motor Trend Car Seat Cushion

High-density foam lining
Storage pockets
Reinforcement anchors

VIEW LATEST PRICE →

CYLEN Orthopedic Seat Cushion

Bamboo charcoal infusion
Air mesh cover
Non-slip design

VIEW LATEST PRICE →

LARROUS Memory Foam Seat Cushion

Ergonomic design
100% pure memory foam
Mesh breathable fabric

VIEW LATEST PRICE →

Kingphenix Car Seat Cushion

Non-slip silicone gel design
Polymer memory foam construction
Breathable fabric

VIEW LATEST PRICE →

QILAY Leather Car Seat Cushion

3D memory foam pad
Ergonomic design wedge cushion
Breathable leather fabric

VIEW LATEST PRICE →

Big Ant Car Seat Cushion

Universal four seasons design
Anti-slip bottom rubber pad
Two pockets

VIEW LATEST PRICE →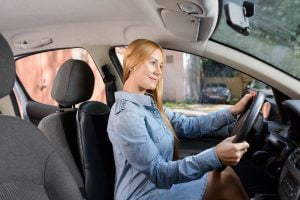 Sale
ComfiLife is one of the best American brands known for specializing in manufacturing high-quality products that make everyday life easier. And this seat cushion with innovative features like a non-slip rubber bottom and memory foam construction is among the best available options you can buy right now.
Why Did We Like It?
There are several things to like about the ComfiLife seat cushion, so let's start with its construction. This cushion is made from premium quality durable memory foam, which offers a fantastic combination of comfort and support for the best experience. 
There is also a cooling gel layer that enhances your comfort by ensuring proper temperature control, making it ideal for long car drives. It is a highly versatile seat cushion and can even be used for other purposes, such as in the office. 
Besides the construction, we found the design of this car seat cushion to be quite impressive. It has been designed ergonomically so that pressure on the tailbone is reduced, which helps promote a healthy posture and delivers optimal support. 
Also, a built-in handle allows you to carry it easily, and its zippered velour cover can be removed and machine-washed. 
What Could've Been Better?
We did not come across any significant downsides to this excellent product from Comfilife. However, it is a bit on the softer side and may not work well for those who want firmer options. Nonetheless, it is a reliable option that delivers a great experience. 
Pros
Durable construction

Easy to clean

Versatile

Comfortable
Another exciting option is this seat cushion from Xtreme Comforts, a company that excels in manufacturing high-quality pillows and cushions that can be used for various purposes. This large seat cushion can fit almost any seating surface and improve your comfort levels, relieving back pain and providing an amazing experience. 
Why Did We Like It?
Right off the bat, we were very impressed with the build quality of this seat cushion from Xtreme Comforts. Made from dual-layered foam, it can easily retain its shape while providing a high level of comfort and proper support for extended periods.
It also has a breathable mesh, which along with the breathable cooling material, ensures proper airflow and helps keep the temperature under control, preventing any discomfort. On top of that, this car seat cushion comes with the OEKO-TEX and Certi-PUR US certification. This means that it is made from completely safe materials and poses no health risks. 
The Xtreme Comforts car seat cushion also has an anti-skid bottom, which prevents it from moving, and has been designed to offer excellent lumbar support. This helps relieve the back and promotes a better sitting posture. 
What Could've Been Better?
While the Xtreme Comforts car seat cushion is undoubtedly an amazing option, it takes some time to flatten out. Since it arrives folded, it will take a few days to become usable. But that is not a major concern and does not affect the overall user experience. 
Pros
Comfortable

Remains cool

Easy to clean

Reasonably priced
Sale
The next item comes from a brand that specializes in developing products, especially for cars, to make your driving experience better. This car seat cushion from Motor Trend is a luxurious option made from microfiber leather that can add style to your vehicle interiors while also improving comfort levels. 
Why Did We Like It?
We came across this Motor Trend car seat cushion while looking for options that could provide proper support without doing away with aesthetics. The high-quality microfiber leather construction fits these requirements perfectly to help your vehicle interiors look as great as they feel. This also keeps the seat upholstery protected from damage.  
For comfort, the manufacturer has used high-density foam that will always keep you comfortable. This foam works wonderfully to reduce back pain and provide relief, making this cushion perfect for both long drives and regular commutes. 
What's more, this car seat cushion has anchors, elastic straps, and tiny rubber nibs at the back, which keep it in its place and prevent movement. So, the chances of sliding around while driving are minimal. 
But the feature we liked best was the convenient pockets that allow easy storage of small items, such as phones and wallets. 
What Could've Been Better?
Offering superior comfort and support, the Motor Trend car seat cushion is an excellent option. The only issue with it is that it requires removing the seat for installation purposes. That said, installation is not a difficult process and can be completed quickly. 
Pros
Soft and comfortable

Waterproof

Multiple color options

Attractive design
Cons
Installation requires seat removal
If you're looking for an orthopedic seat cushion, then it would be hard to find anything better than this product from CYLEN. It has a high-quality memory foam construction and has been designed to reduce pressure on the lower back, reducing discomfort and providing relief. 
Why Did We Like It?
Coming with a host of innovative features, the CYLEN orthopedic seat cushion is the ideal choice for those with severe back problems. Made from premium quality memory foam, this car seat cushion automatically adjusts according to the shape of your back using body heat to ensure adequate support while sitting. 
This allows the cushion to provide pain relief to the lumbar, hip, and tailbone areas so that you can sit for longer periods more comfortably. 
Its foam has also been infused with bamboo charcoal which has antibacterial properties and can quickly absorb smell from the interior of the car. This also promotes better ventilation, preventing the temperature from rising and keeping the interior cool. 
Additionally, the airflow is enhanced thanks to the breathable air mesh cover, which can be removed and washed, making maintenance easier. And the non-slip feature prevents the cushion from slipping. 
What Could've Been Better?
The only downside to this impressive product from CYLEN is that it is a bit on the costlier side compared to other similar products. Because of that, this cushion may not be the best choice for those with a modest budget. However, it provides a great experience for the price. 
Pros
Very comfortable

Versatile

Comes with five-year warranty

Durable build
Now we bring you an amazing product from Larrous, a brand renowned for its premium automobile accessories. This memory foam seat cushion has an oversized and ergonomic design that delivers superb comfort for back pain relief. This memory foam car seat cushion is also highly versatile and suitable for car seats, office chairs, aircraft chairs, etc. 
Why Did We Like It?
Those with chronic back pain will love this car seat cushion from Larrous due to its high-quality construction and ergonomic design. This design relieves various regions, such as the tailbone, pelvis, and sciatica, reducing fatigue, numbness, and pain. 
Also, with its high-density memory cotton inner core, this seat cushion supports your back and provides proper cushioning for greater comfort. This makes it a versatile option, and you can use it on office chairs, armchairs, and more. 
Another noteworthy feature of this cushion is its breathable mesh fabric, which is also anti-static and keeps it cool in summer and warm in winter. This further enhances your comfort levels even when on long drives. What's more, it comes with a hidden zipper that allows you to remove the cover when it needs to be cleaned. 
What Could've Been Better?
While testing this seat cushion, we noticed that it had a strong smell when it first came out of the package. This makes immediate use difficult, and you will need to wait until the smell dissipates before trying it out. Fortunately, that does not take long, and overall the experience remains good. 
Pros
Attractive design

Easily adjustable

Comfortable

Sturdy construction
Sale
Kingphenix is a leading manufacturer of car seat cushions and covers, and this product from the brand is one of the best options on the market. It is another cushion with a memory foam construction that offers maximum comfort while driving and can be installed easily without any hassle. 
Why Did We Like It?
Coming from a reputable brand, we had high expectations from the Kingphenix car seat cushion and are glad to say it did not disappoint. It is made from polymer memory foam coupled with a silicone gel design that allows it to adjust according to your sitting requirements easily. 
The fabric is also made from a breathable mesh that promotes better air circulation and helps regulate the temperature inside your car. Due to this, this car seat cushion is among the most comfortable options on the market. 
And compared to other competing options, this cushion from Kingphenix is very easy to install and is compatible with vehicles of most makes and models. You can even use it at home, school, and office.
The best thing, however, is that you get 100% customer support, which is not the case with most other options. 
What Could've Been Better?
The top of the fabric tends to trap fur and hair easily, which can be a bit problematic if you have pets. But this is not a deal-breaker since cleaning the cushion is quite easy, and overall it is a great option that can improve your driving experience considerably. 
Pros
Breathable

Classy design

Versatile

Easy to install
Cons
Tends to trap hair and fur easily
Moving on to the next item, we bring you the Qilay leather car seat cushion, which improves the overall appearance of your car interior and comfort levels. It is made from a supportive 3D memory foam that adjusts according to your body and helps relieve pain. 
Why Did We Like It?
With its ergonomic design and premium build, the Qilay leather car seat cushion is great for back support. Additionally, the high-density and slow rebound memory foam can spread your weight evenly for extra comfort, even on long drives. 
The wedge design also helps improve your posture and relieves the lower back and tailbone regions. 
Apart from that, the high-quality leather fabric protects the cushion from dirt while being easy to clean, reducing the effort required for maintenance. And to further simplify the cleaning process, there is a hidden zipper to remove the cover for washing. 
We also liked the convenient carrying handle, making it easy to transport the cushion. And the non-slip bottom helps the cushion grip the seat properly preventing it from sliding around. 
What Could've Been Better?
Since this cushion comes folded in half, it requires some time to flatten out after opening. And some people may not be willing to wait that long. But, once it has flattened out, it delivers a great experience and is a worthwhile option. 
Pros
Durable build

Comfortable

Provides elevation

Easy to clean
You may have heard of the Big Ant brand, which offers a huge collection of car products, including car covers, seat covers, and cushions. And this two-pack seat cushion from the brand is among the highest rated products online and comes with an insulated cover to protect it from stains and humidity. 
Why Did We Like It?
To begin with, the Big Ant car seat cushion comes with a universal design that makes it usable throughout the year. This is possible because of the high-quality PU leather material with an elastic interior sponge and a heat-insulated removable cover. The materials work together to maintain the right temperature in the interior, depending on the weather. 
Moreover, the cushion acts as a car seat protector and prevents the accumulation of dirt, scratches, and wear and tear. So, you can rest assured that your seat will last for a longer period when covered with it. 
We also liked the anti-slip bottom pad made of rubber which helps keep the cushion in one place and prevents it from sliding around while driving. And slipping is further prevented by the two plastic chunks and metal hooks that can be used to secure it properly to the seat.
What Could've Been Better?
The PU leather construction of this seat cushion offers superb comfort and support while providing an attractive appearance to the car interior. However, it is not real leather and does not offer the same feel, so those looking for such an option may need to look elsewhere. 
Pros
Easy to install

Sturdy construction

Reasonable price

Wide compatibility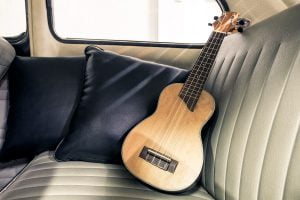 Best Car Seat Cushions For Long Drives Buying Guide
When buying a product like a car seat cushion, having more information is always an advantage. This is because different options are designed to meet specific requirements and ensuring that you find the most suitable one requires considering certain factors. 
Being aware of these factors will make the selection process simpler and quicker, which is why we've shared some of them here. 
1. Cushion Material
The durability and comfort of any car seat cushion will depend upon the materials used for the filling and the cover. That is why the best car seat cushions generally use premium quality materials that are also breathable, which help in temperature regulation, and are perfect for driving in hot weather. 
Foam is generally the most common material used for seat car seat cushions, but keep in mind that it tends to compress over time. This can greatly affect your comfort levels and also reduce the impact while driving. Similarly, the filling should be of materials that can support your body weight easily while providing proper cushioning. 
You can also go with a memory foam cushion which provides a more bouncy feel and lasts longer than regular foam. But all types of foams can trap heat, making it uncomfortable to drive in hot weather. That is why some manufacturers use gel foam and offer breathable covers to control the temperature within the car. 
2. Cushion Features
Car seat cushions can come with a variety of features that can improve your driving experience. Some offer massaging and cooling features, while others, such as a heated car seat cushion, offer a heat source during colder months. But keep in mind that some of these features may need a power source inside the car. 
Other features may include pockets for holding accessories or handles for ensuring portability and making it easy to carry the cushion wherever required. Generally, cushions with more features are costlier, so keep that in mind before making a decision. 
3. Cushion Comfort
The most comfortable car seat cushions are not scratchy or lumpy, which generally depends on the build materials. Also, comfort is a highly subjective factor, with some people preferring a softer cushion while others like a firmer feel.
But in either case, the cushion should be able to protect your spine by absorbing the various shocks and impacts while driving. Additionally, the comfort will be determined by the ambient temperature within the car, and again, in this case, breathable material will be a better choice. 
4. Cushion Maintenance
Car seat cushions can get incredibly dirty since they are used regularly and need to be cleaned properly. Some manufacturers offer removable covers that can be machine-washed to make the process easy. These generally have a hidden zipper which is used to remove the cushion before washing the cover.
If you want to save time and effort on maintenance, then seat cushions with removable covers are the best choice. 
Car Seat Cushions FAQ
Which Is The Best Foam For Car Chair Cushions?
High-density foam is generally the best for car seat cushions since it does not compress easily. Also, memory foam is highly efficient in relieving pressure on the body, which is why it is generally the most popular option for car seat cushions. 
But as mentioned previously, all types of foam can trap heat very effectively, so go with an option with a cooling gel that can offset this property. 
What Is The Best Way To Clean A Car Seat Cushion?
To clean your car seat cushion, remove it from the car and shake it thoroughly to remove any dirt and debris. After that, keep it aside and clean the area inside the car where the cushion is placed. You can even vacuum the area to remove dust particles that cannot be seen easily. 
Additionally, cushions with removable and washable covers should be washed frequently and dried according to the manufacturer's instructions. 
How To Install A Car Seat Cushion?
The installation of a car seat cushion varies from model to model and should always be done according to the manufacturer's instructions. Some cushions can be installed easily by placing them on the seat of the vehicle, while others may have straps that need to be wrapped around the seat. 
What Are The Types Of Car Seat Cushions?
Several car seat cushions are available on the market, with various features suited for different requirements. For instance, lumbar cushions are meant to provide relief to the lower back, while wedge-style cushions are triangular in shape and can help improve posture. Full seat cushions also provide support to the lower back and shoulders. 
Additionally, some brands offer general cushions that can be used outside the car, such as in offices and homes. That is why you first need to decide the type of cushion that meets your particular requirements before making a choice.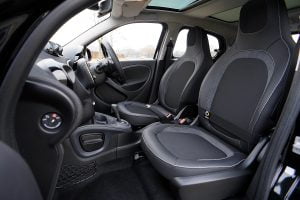 Verdict On the Top Car Seat Cushions
Selecting the right car cushion can take your driving experience to the next level and may even help improve your overall health. And with cushions offering diverse features, there are more choices than ever before. 
Just keep in mind the various factors mentioned above to make the right choice. On that note, it is time to conclude this review-based guide, but before signing off, we'd like to share some of our favorites from the list.
Our number one choice would be ComfiLife Gel Enhanced Seat Cushion, which comes with high-density memory foam construction and cooling gel technology for the highest comfort level. Another option would be the Xtreme Comforts seat cushion which comes with the OEKO-TEX certification and has a breathable mesh cover.
Related Articles
How To Fix A Leather Car Seat Tear