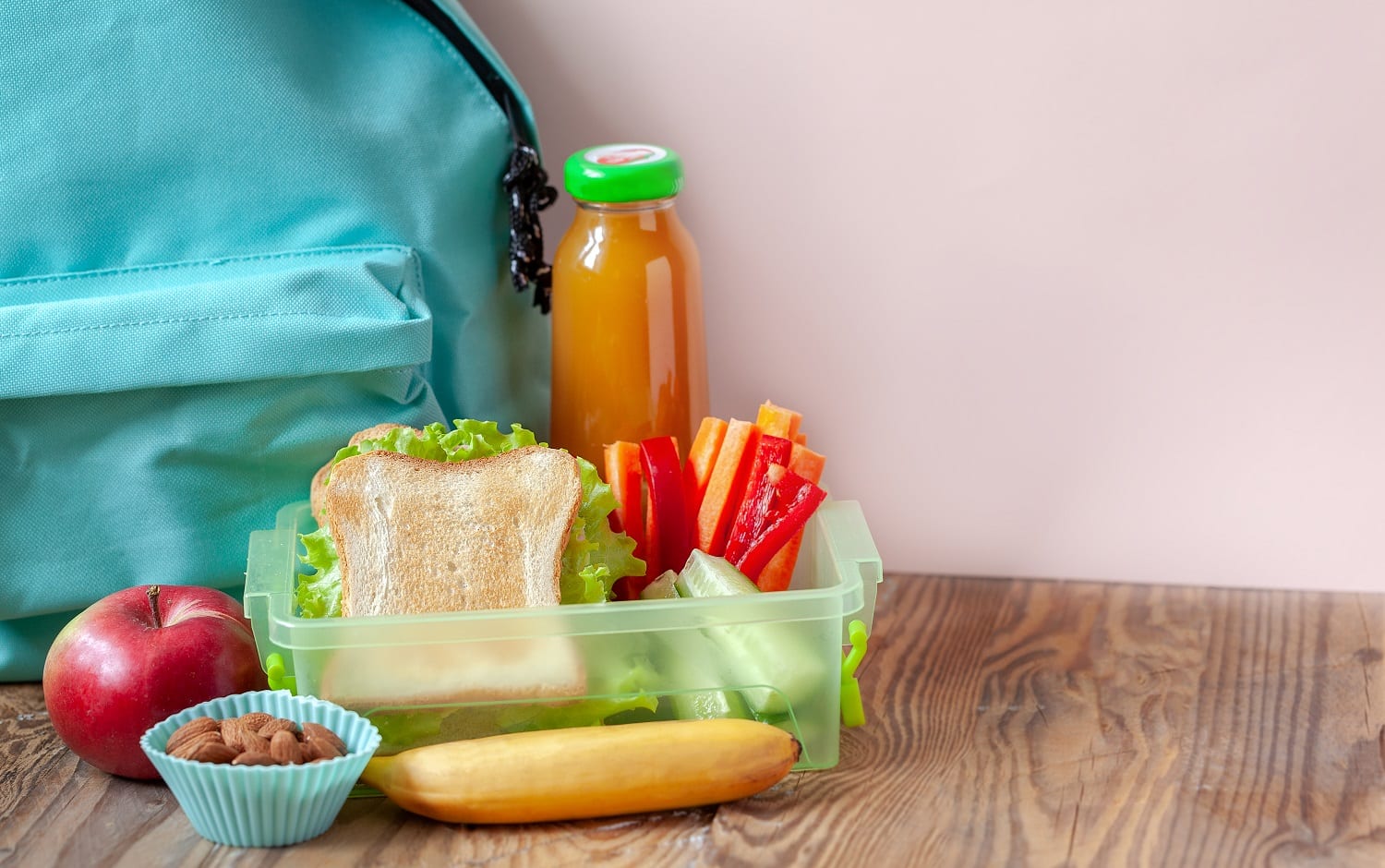 Do you regularly carry your lunch to your workplace? You have surely experienced messy backpacks and room-temperature lunches – which are just not fun to eat.
Well, your food is bound to get warm and messy without the right lunch box to protect it. Maybe it's time for you to buy a new one.
Fortunately, we spent the last few weeks conducting extensive research on this. Eventually, we made a list of the best Carhartt lunch boxes for all your needs. We understand how confusing it can be to narrow down on the right one – which is why we provide you with unbiased reviews of seven of our top recommendations.
No more messy lunches at the office! So, sit back and let us take you through our list.
Best Carhartt Lunch Boxes
IMAGE
PRODUCT
DETAILS

Our Top Pick

Our Top Pick

Legacy Standard Work Backpack

100% 1200D polyester
Weighs 1.4 pounds; measures 12" x 18" x 11"
15-inch laptop sleeve and tablet storage space

VIEW LATEST PRICE →

Insulated Soft-Sided Lunch box

Durable synthetic fabric and canvas
Weighs 0.4 pounds; measures 10" x 7.5" x 4"
Rain Defender covering

VIEW LATEST PRICE →

Unisex Vertical Lunch Box

Weighs 1 pound; measures 7. 5" x 10. 5" x 7. 5"
Exterior mesh pocket with a free water bottle
Fully insulated, vertical main compartment

VIEW LATEST PRICE →

Deluxe Dual Compartment Insulated Lunch Box

Weighs 0.7 pounds; measures 10" x 9" x 7"
100% synthetic fibre
Dual compartment with interior mesh pocket

VIEW LATEST PRICE →

Cargo Series Hook-N-Haul Insulated Lunch Box

Cordura ripstop durable fabric
Measures 9" x 10.5" x 3.25"
Attaches to any Cargo series

VIEW LATEST PRICE →

Deluxe Dual Compartment Lunch Box

100% synthetic material
Weighs 0.7 lbs; measures 10" x 9" x 7"
Camouflage print case

VIEW LATEST PRICE →

Cargo Series Large Backpack

Backpack and a detachable cooler
Padded air mesh back panel
Shoulder straps, waist belt, and sternum strap

VIEW LATEST PRICE →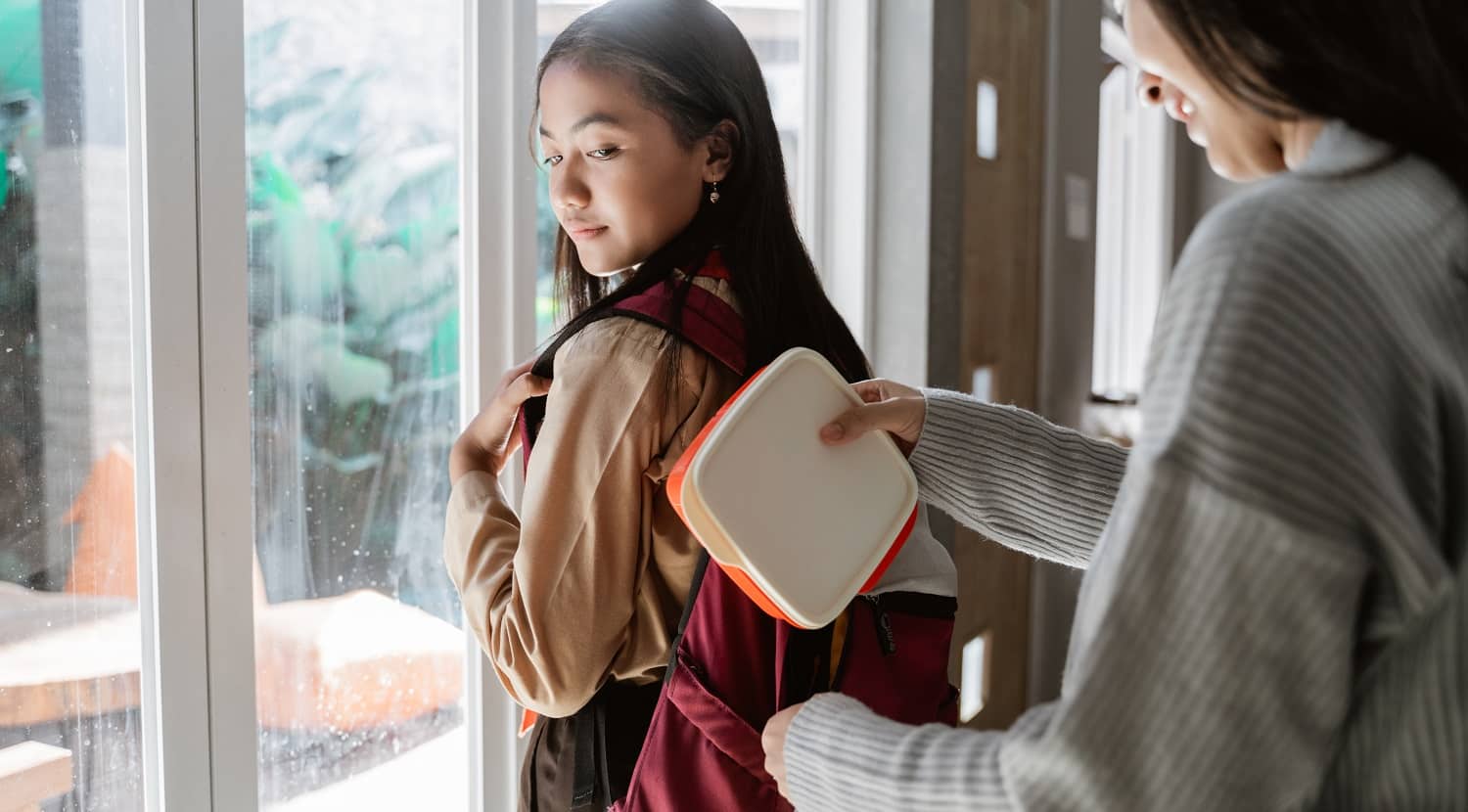 Are you looking for a versatile lunch box you can carry to school or work? The Legacy Standard Work Backpack is a reliable option. Its versatility lies in the functional pockets designed for optimal usability. Although it is large, it is incredibly lightweight and easy to carry.
Why Did We Like It?
To begin with, we loved the versatility of this lunch box. Not only does it have adequate space for your food boxes, but also your notebooks, laptop, tablet, and phone. Two mesh pockets on each side offer additional space for your water bottles and gloves.
And if you are worried about it being too heavy – don't fret! It weighs just 1.4 pounds, making it portable and convenient to carry for long hours.
What we liked the most about it were the padded and contoured shoulder straps. It makes the bag comfortable to carry without digging into your back and shoulders. Furthermore, the daisy chains make it easy to haul around without breaking a sweat.
In terms of durability, it didn't fail to impress! The Rain Defender water repellent body and the Duravax abrasion-resistant base make it perfect for any weather or terrain. Long story short, you need not worry about carrying it outside in adverse weather conditions.
What Could've Been Better?
There's not much that could go wrong with this product. However, the front pocket has just one zipper, making it slightly flimsy compared to the rest of the pockets. If you aren't careful, things may fall out while opening the front pocket.
Pros
Well-constructed and sturdy

Curved, padded shoulder straps

Abrasion-resistant rubber bottom

Adequate space for laptop and phone too
Cons
The front pocket is slightly flimsy
Looking for something slightly smaller to carry to school or office? This Soft-Sided Lunch Box from Carhartt is a great option. Moreover, it is completely insulated, keeping your food cold until lunchtime. The interior mesh pockets are perfect for storing your cutlery and condiments until you need to use them.
Why Did We Like It?
If you are looking for a lunchbox without our first recommendation's additional features, then this is just perfect!
We appreciate the reliable insulation offered by it – our lunch remained cold even after hours of sitting unattended. Moreover, the sturdy handle allowed us to carry it without worrying about tearing. This feature is enhanced due to the triple needle-stitch construction, giving it added durability.
The interior mesh pockets are zipped, which was a plus point. Not only did it let us store condiments and cutlery, but it also prevented them from spilling over onto the food.
The best part about it? This one comes with a Rain Defender water repellent cover. You no longer need to worry about accidental spills and getting your food messy. Overall, we liked how compact and portable it was – fitting easily into our bags or to carry in our hands.
What Could've Been Better?
Are you used to carrying frozen or cold meals instead of hot ones? You might need to carry a small ice battery to keep your meals cold for longer periods. However, in case of hot meals, the insulation is great, and you don't require anything extra.
Pros
Compact and portable

Tough, durable, water-resistant covering

Fully insulated keeps food warm/cold

Zipped mesh pockets for utensils and condiments
Cons
Might need a small ice battery to keep food cool
Do you need a tall lunch box rather than a wide one? In that case, Carhartt Unisex Vertical Lunch Cooler is the product for you. It is tall, fitting six 12-ounce bottles with ease. Additionally, it comes with a Carhartt water bottle included in the exterior mesh pocket.
Sale
Why Did We Like It?
First things first, we have to appreciate the smart design and compartmentalization of this product. The main compartment is fully insulated, keeping your food warm or cold, whichever you prefer. Furthermore, the mesh pocket in the front is perfect for storing your water bottle. The front zipper pocket, on the other hand, is apt for utensils and condiments.
We appreciate the free water bottle included with it – a 20-ounce BPA-free Carhartt water bottle. The easy snap lid makes it convenient to drink water without making a mess.
In terms of useability, we like the adjustable shoulder straps attached to it. We were able to efficiently adjust the length of the straps as per our requirements.
Lastly, we were happy to find that there is adequate space in the main compartment itself. We could easily keep six 12-ounce bottles without any cramping.
What Could've Been Better?
Although the vertical structure is excellent, the main compartment itself has a weird rectangle shape. It is not a true rectangle, square, or even a triangle. Some food boxes may have a difficult fit due to this odd shape.
Pros
Adjustable straps for convenient use

Heavy-duty material; water repellent fabric

Front zipper pocket for additional storage

Keeps food and drinks insulated for 12 hours
Cons
The main compartment is oddly shaped
Carhartt has come a long way in designing lunch boxes for all your requirements. On that note, we bring you the Carhartt Deluxe Dual Compartment Insulated Lunch Box. Not only does it have immense storage capacity, but it is also reliable in terms of strength and durability.
Why Did We Like It?
We were looking for a lunch box that is large enough to hold a six-pack while being lightweight and compact. We finally found the perfect match.
Designed with dual compartments, it allows you to store your food and drinks all in one box – without them touching each other and getting messy. The interior mesh pocket is great for storing dry food, fruits, and packets. Additionally, the main compartment is large enough to fit a 6-pack with ease.
What impressed us the most about it was the complete insulation feature – it kept our food and drinks cold for almost 12 hours.
If we talk about durability, then the heavy-duty Rain Defender water-repellent cover did not fail us. Be it rainwater or accidental spills; the interior was not affected by either. Moreover, the triple needle-stitching and metal hardware made it all the more sturdy for regular use.
What Could've Been Better?
Overall, we were impressed with the lunch box. However, we noticed that the straps could not be removed, which could've been a nice option. The front pocket is also not insulated, so anything you keep there will not remain cool throughout the day.
Pros
Dual compartment for more storage

ID tag

Sturdy and durable bottom

Soft – can be compressed for easy storage
We were looking for versatility and came across our next recommendation – the Carhartt Cargo Series Hook-N-Haul Insulated Box. Attach it easily to a Cargo pack, or simply retract it into a pocket for convenient storage. It is easy to carry and lightweight – making it an excellent choice.
Why Did We Like It?
The first thing that caught our attention was the Hook-N-Haul system – which is unique and versatile. We were able to attach it to any Cargo pack conveniently. Moreover, storage was a breeze, since we could retract it into its pocket after its use.
As for the storage space, the main compartment is fully insulated. One meal fits easily, while the interior mesh pocket allows us to keep ice packs to keep the meal cold. In addition to that, the top haul handle is excellent in terms of easy portability. There is even an additional side loop that we can use for holding extra gear.
Lastly, the heavy-duty Cordura ripstop fabric gives it the extra strength and durability we were looking for. Not just that, the Rain Defender water repellent feature is especially great for monsoons.
What Could've Been Better?
We liked the top haul handle and additional side loop – giving us options to carry it. However, there was one little thing we wish we could change. There was no shoulder strap; neither could we adjust the handle length. This could be inconvenient for some users.
Pros
Interior mesh pocket

Large storage space

Strong and durable material

Maintains interior temperature for 4 hours
Cons
No shoulder strap or adjustable length
Are you looking to make a statement with your versatile lunch box? Here is a good pick for you. The Carhartt Deluxe Dual Compartment Lunch Box comes in a cool camo print. Lightweight and easy to carry, this is the right lunch box for those who enjoy making a fashion statement.
Sale
Why Did We Like It?
Honestly, we loved the camouflage print on it, which was the first thing that we noticed. The dual compartments are excellent for storing food, packets, fruits, and even drinks. Since it is completely insulated, the food remains cold for long periods.
There is also an inner mesh pocket that you can use either for condiments and cutlery or other food items. Moreover, the front pocket offers additional storage space if you need it.
We liked the ID tag attachment on it – it is perfect for carrying to your workplace or school. Furthermore, the top handle allows you to hold it in your hand conveniently. Of course, the shoulder strap is a bonus for those who want to sling it across their body.
Overall, it is lightweight and portable, making it an excellent choice for carrying meals and drinks.
What Could've Been Better?
We weren't entirely impressed with the construction of this Carhartt lunch box. Although it withstands everyday wear and tear, the soft-sided feature makes it easy to crumble. This can cause some amount of damage to its structure over time.
Pros
Classy, unique print

Attached ID tag

Lightweight and portable

Top zippered pocket for additional storage
Cons
Construction could have been better
Our last recommendation is the Carhartt Cargo Series Large Backpack. It offers enormous storage space, along with a Hook-N-Haul system for added convenience. Furthermore, you can store not just food and drinks, but also your laptop and tablet and clothes! The padded waist belt and sternum strap make it super easy to carry.
Sale
Why Did We Like It?
The best part about this product is how functional it is – with compartments for food, water, your laptop, tablet, and even clothes! If that wasn't enough, you could also attach a cooler using the Hook-N-Haul system. Don't need the attached cooler at the moment? No issues. Just retract it and store it away in its pocket!
This product has been designed keeping comfort as a priority. We understood this when we tested the padded air-mesh back panel, the sternum straps, and waist belt. The contours of the straps fit in perfectly to provide unmatchable comfort and style. Moreover, you can simply hide away the straps if you don't wish to use them.
The Cordura ripstop nylon material with its Rain Defender water-repellent material adds durability to it. Additionally, the metal zippers are strong and durable – easily withstanding regular wear and tear.
What Could've Been Better?
We found this product to be extremely versatile and functional. We have no complaints about it – except that its size is an obvious factor that adds to the product's total weight, making it slightly heavier than our previous recommendations.
Pros
Customizable Hook-N-Haul system cooler pack

Contour fit shoulder straps which wick away sweat

Sternum strap can be hidden from view

Additional storage space for a laptop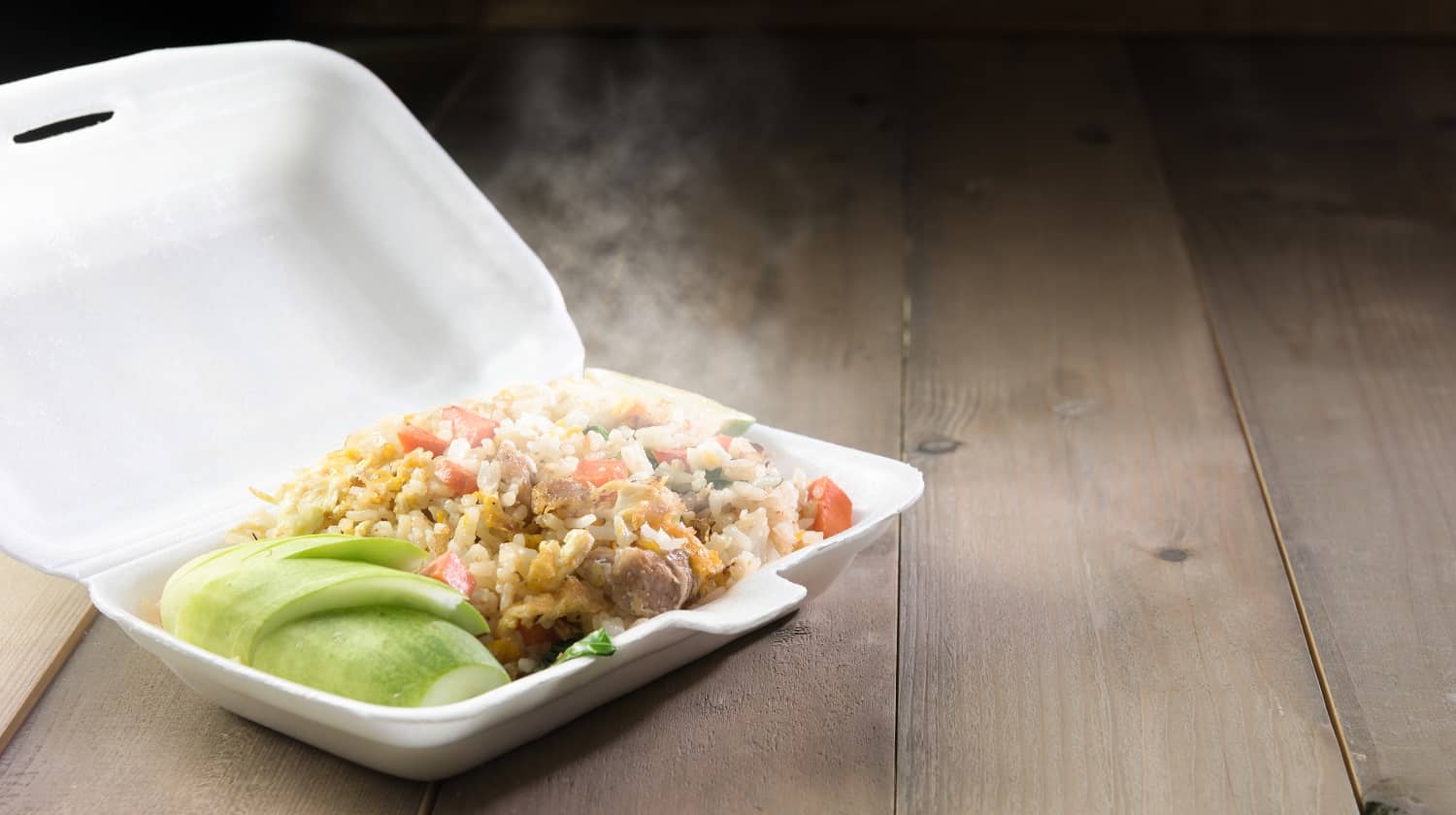 Carhartt Lunch Box Buyer's Guide
Picking the best Carhartt lunch box doesn't have to be confusing. We know this was a lot of information to take it – so take a few minutes to settle your mind.
If you have already decided which one you want, then we are happy to have helped you! However, if you still have some doubts, then there are a few more things you should know. This additional guide will help you make the right decision.
So, read on to find out more!
Compartments
This is almost obvious, but when you are looking for the right lunch box, pay attention to the compartments. More compartments don't always mean better. Remember that the more storage space there is, the heavier it can become eventually.
However, look for a product that offers more than one compartment. This will help you store different items in different places if you don't want to make a mess.
Strap & Handle
Merely having an attached handle isn't good enough. Look for those products which have adjustable handles or which allow you to attach straps to them. Maybe you like to carry your lunch box in your hands. You might also want to haul it over your shoulder. Or perhaps you'd prefer a long strap which you can wear over your body.
Whichever style you prefer, check whether the product you have narrowed down on has this feature or not. Portability is an essential factor to consider.
Material
The material can make all the difference between a good and a mediocre lunch box. If it is made of robust, durable, and insulated material, you know it will last you for years. However, opting for a cheap fabric will only cause your food to lose its perfect temperature and the material to become dirty.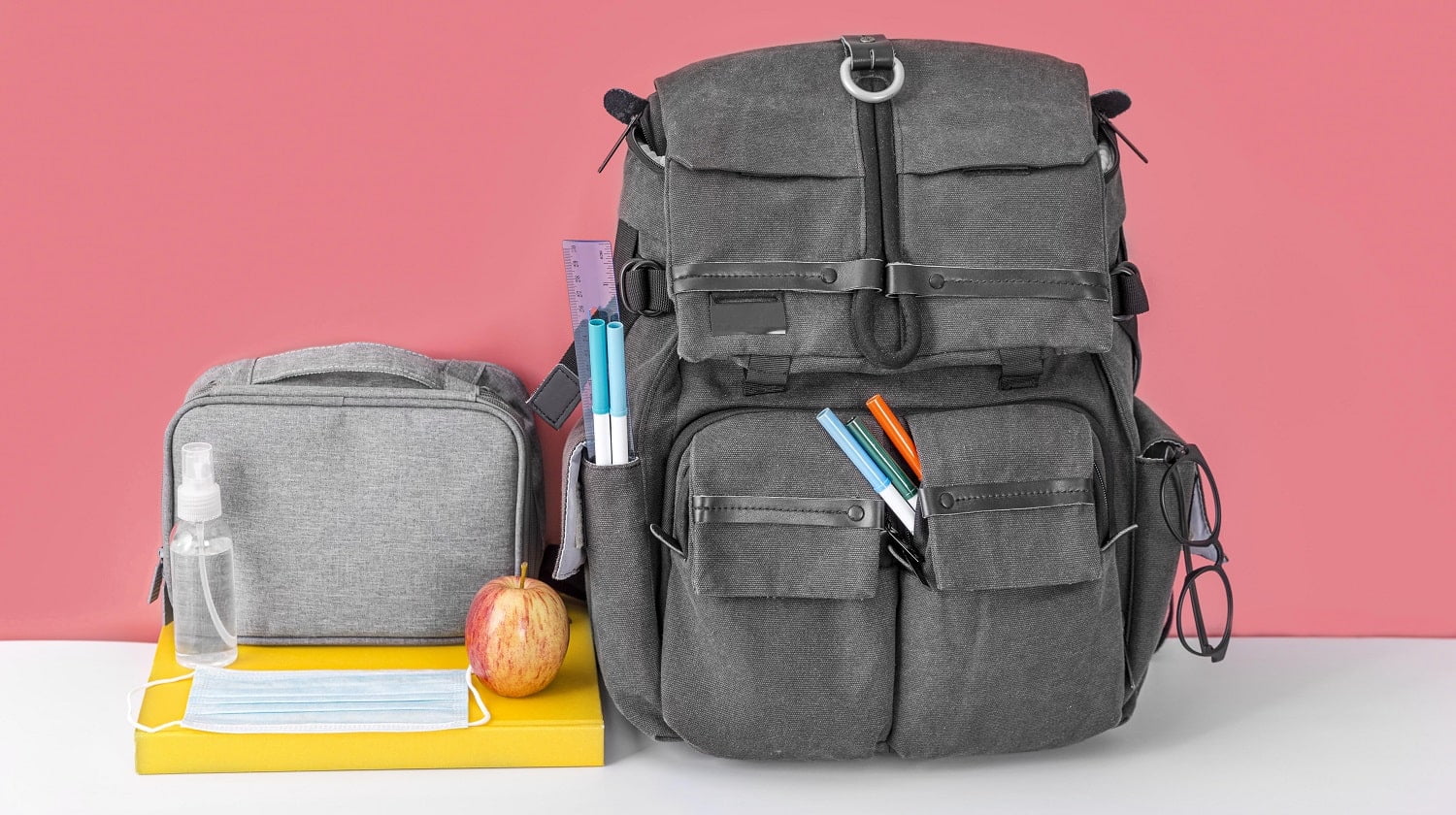 Verdict
Finding a good lunch box doesn't take much time – just as long as you have the right information at hand. We hope we could provide you with all the information you need to pick the perfect Carhartt lunch box.
That being said, we have come to the end of our review and guide.
Before we sign off, let us recapitulate our findings. The Legacy Standard Work Backpack is an apt product if you are looking for functionality. However, if you want a smaller product, then the Insulated Soft-Sided Lunch box is a better option.
Finally, in terms of large storage space for drinks, we found the Unisex Vertical Lunch Box to be the best.
With this, we will take our leave. Until next time!
Related Articles
3 Best Stanley Lunch Boxes Today
5 Best Lunch Boxes and Coolers for Construction Workers
6 Best Yeti Lunch Boxes for a Great Meal
9 Best Soaps and Cleaners for Construction Workers
7 Best Home Fire Escape Ladder