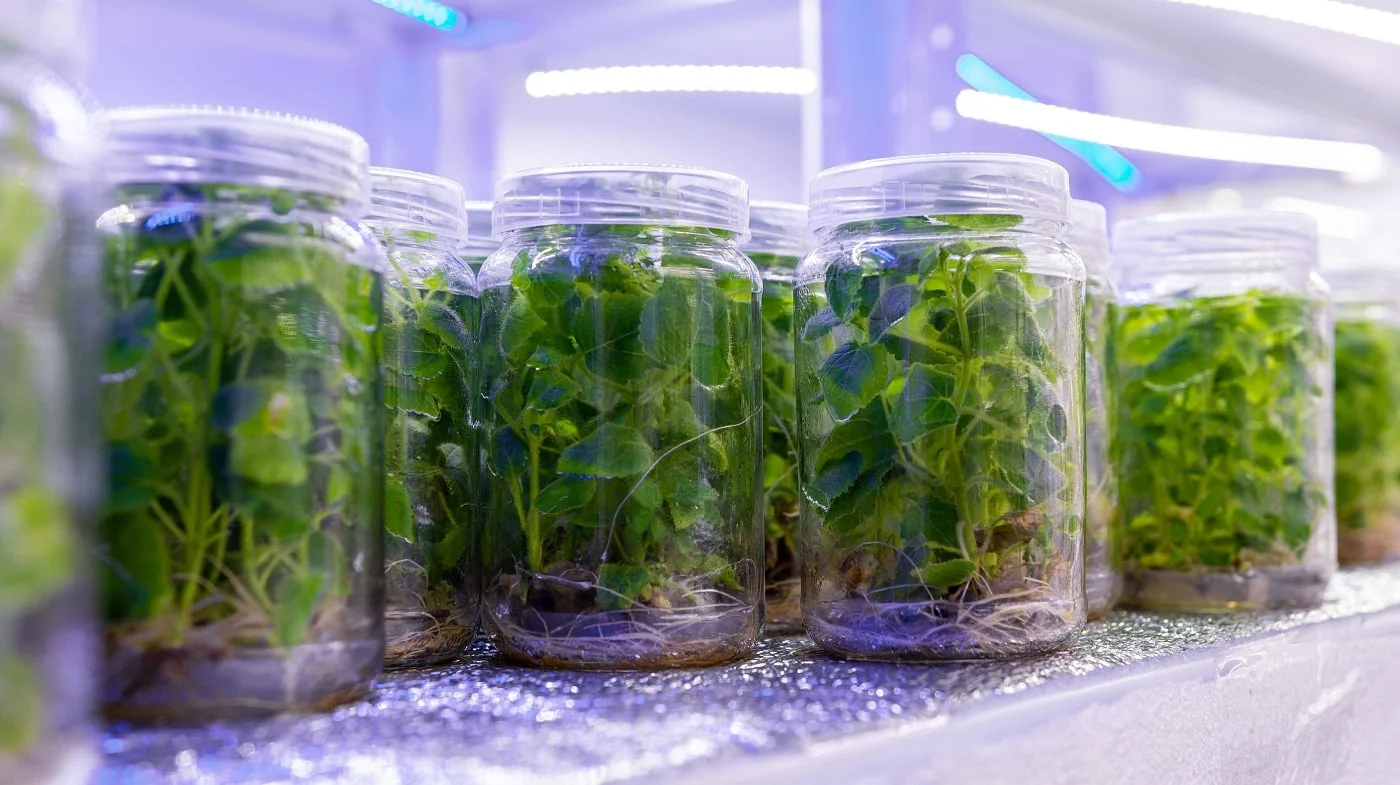 If you are a beginner to hydroponics, you'll soon realize the crucial role that artificial lights play in maintaining healthy vegetative growth indoors.
Fluorescent CFL bulbs are highly used and quite favored by many gardeners to grow plants indoors when the natural light source is just not enough. You might keep plant pots beside the window only to realize that they do not receive the nourishing morning sun rays. So, this is where grow lights come to the rescue.
If you are new to this, choosing the perfect CFL to grow light for your indoor garden might be difficult. We agree that there are plenty of options available in the market and deciding which one will work best for your set-up is a challenging task.
To help you in this process, we've designed a guide with the top 7 choices of CFL bulbs for you to choose from. Further, we have a buyer's guide to making the decision-making process simpler.
So, without any further ado, let's dig in.
Top CFL Grow Lights Of The Year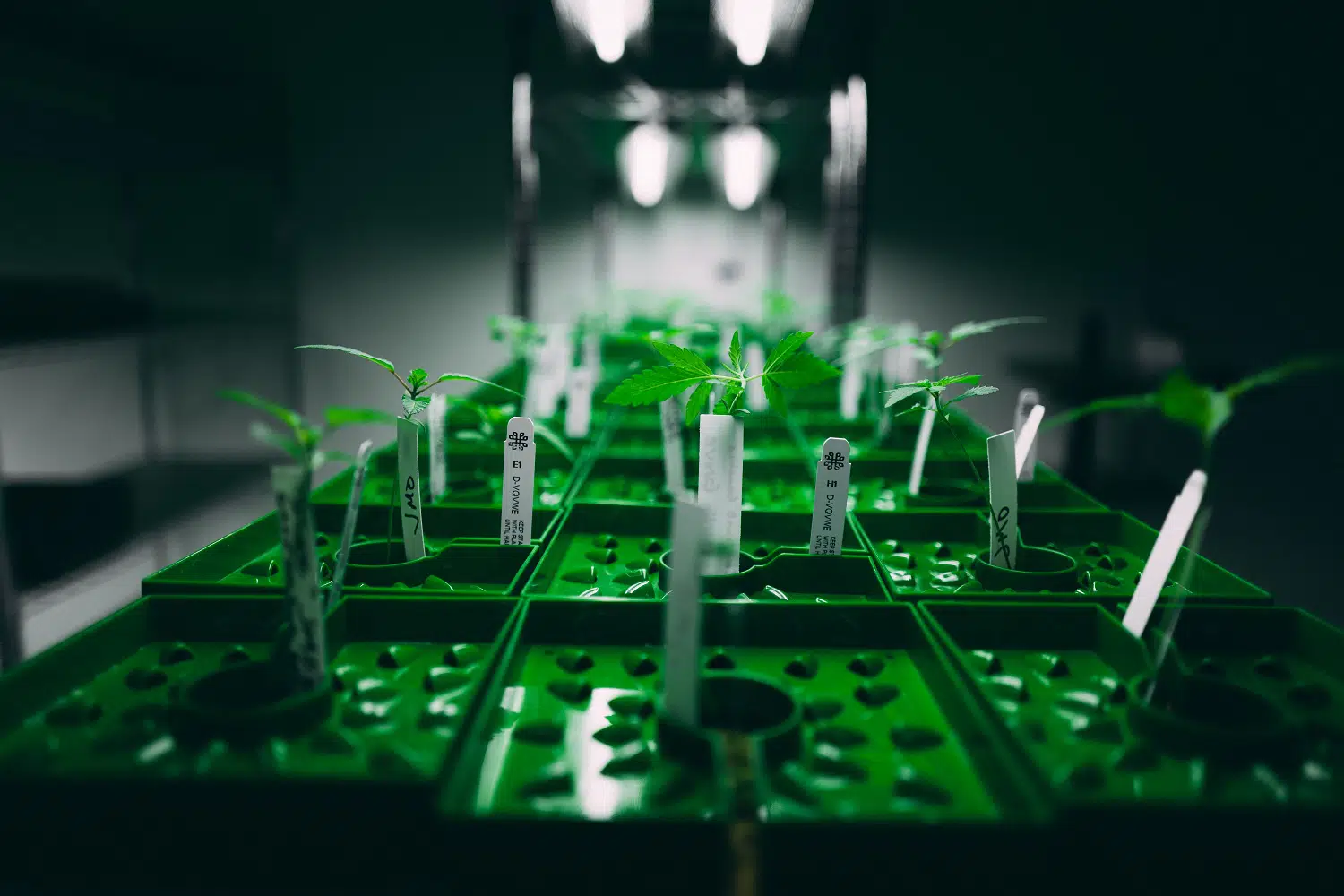 You may be an art enthusiast or gardening lover; one thing that remains common is the need for excellent and efficient lighting. Emart 4332004402 is one of the most impressive choices when it comes to lighting your art studio or helping your plants get the best artificial light.
 Let's see what this CFL has to offer.
Sale
Why Did We Like It?
If you do not like the light to flicker when you're in the middle of some work, this item is an excellent option to consider. You can rest assured that your plant's light source will not flicker over the night, and as such, won't cause any harm to the indoor plants. Also, it uses the latest technology to ensure that no noise is emitted!
Moreover, the lifespan of this option is pretty high. We're all tired of the small lifespans of incandescent bulbs, and one major reason to shift to CFL is the added longevity. If handled carefully, this item runs as long as 8,000 hours. This helps to save extra electricity up to 80%.
Also, the bulb doesn't get hot after long hours of use. So, even if you keep it on to finish your paintings or leave it on overnight for the plants, it won't turn too hot. Even if you touch it, no burns for sure. 
What Could've Been Better?
This beautiful CFL has been a nice and much-needed addition to our garden, and there's hardly any complaint that we have with it. However, we did notice that they are not very strong and quite prone to breaking. So, if you go for this option, make sure that you handle it very carefully to avoid breakage.
Pros
Does not heat up

Bright lighting

Provides suitable heat to plants

Long-lasting performance
Are you looking for a CFL grow light that can efficiently replicate the sun's energy for your plants? We recommend that you try out SunBlaster SL0900151. Sometimes, your plants don't naturally get sufficient light that they need to grow well, and this is where this item comes into the picture.
Sale
Why Did We Like It?
If you are a fan of indoor gardening, you probably need a good light source to replicate the natural light for the plants. This item is a 4-bulb set that produces enough light for your plants to grow even in the darkest of rooms.
Moreover, using this set of fluorescent bulbs is as easy as a breeze. Unbox it, put it on a holder, and plug it into a socket – that's it! Your plants are all ready to thrive well in this light.
This product provides good support to your indoor plants during their growing phase. The white light it emits replicates daylight and accelerates the natural growth of the plants.
Also, compared to its counterparts, this option is effective in all possible ways. It saves your money as the electricity bills drop. It also protects the environment by saving energy.
Additionally, because it lasts longer, you wouldn't have to buy a new one every other month. 
What Could've Been Better?
This item works great, and there's hardly any complaint that we have. However, we noticed that it is better suited for indoor plants when they are half-grown. But if you are planning to use it on plants that are just germinating, a higher lumen is required.
Pros
Cost-effective

Easy to use

Environment-friendly

Lasts long
Cons
Not very suitable for germinating plants
Next up on our list, we have AeroGrown 100340. If you are looking for an energy-efficient variant of CFL grow lights that work its wonders on your garden patch, this is one of the best bets. Let's see what magic this fluorescent bulb creates.
Why Did We Like It?
AeroGrown is a popular name in the market, and their product 100340 is undoubtedly one of the best that you can get your hands on. This option provides a complete light spectrum to your garden and makes sure that the vegetative growth is robust and flowering is extraordinaire.
Moreover, the energy it produces is sufficient for your plants to grow well. If you like indoor gardening or simply realized that you placed a plant beside a window that hardly gets proper sunlight, these bulbs will be of good use.
Additionally, this set of two will help you save a lot of electricity. So, you don't need to worry about the bills even if you have to keep them on for longer hours. It's not too much of a pocket pinch and doesn't harm the environment by using up too much electricity to generate light.
What Could've Been Better?
Even though the CFL bulbs are pretty good, we realized that it is not compatible with some AeroGarden fixture models. So, consider getting your hands on some other set of CFL holders if you decide on getting this product.
Pros
Complete light spectrum that helps plants grow better

Lightweight

Cost-effective

Doesn't heat up
Cons
Not compatible with some Aerogarden models
After researching in-depth and testing quite a few variants, we can say that Hydrofarm FLCDG125D is suitable for beginners and pros alike. This is a favorite of many indoor hydroponic cultivators, and we'll tell you why.
Sale
Why Did We Like It?
If you are new to indoor plantations, it might be a little challenging to navigate and understand how to use fluorescent lights as artificial light sources. This item makes it super convenient to begin your indoor gardening adventure. It comes with a set-up fixture that is very easy to hang, and you can start using it immediately.
Moreover, it provides the perfect replacement of daylight for your plants: white light that helps you grow leafy veggies and fruit quite quickly. Be it lettuce or spinach, give them the perfect daylight indoors with Hydrofarm FLCDG125D to see the best results. But we suggest that if you are planning to grow buds, supplement this with some warm light too.
Additionally, this product comes with a dew guard. So if you are placing it in a semi-open area, you don't need to worry about dew or fog messing up with the light. The guard takes good care of the CFL grow bulb from other external damages as well. 
What Could've Been Better?
When it comes to performance, this item scores quite high on it. They will be your plant's best friend, but you might find them a little problematic when they start smelling. When put on, they often smelt like burning chemicals, and we didn't like the odor.
Pros
Produces very less heat

Good design that prevents damage

Quite versatile

Suitable for the growing phase
Hydrofarm is a popular name in the market and is quite well known for its premium quality components. Their item FLC32D is one of the leading ones and provides a professional brand of hydroponics that helps you enjoy years and years of happy experiences and dependable service.
Let's see what more it has to offer.
Why Did We Like It?
For indoor plant lovers, this product is an absolute delight. If you are planning to help your saplings grow indoors and need CFL bulbs to provide high lumens, this is a good bet. It comes with 1800 lumens and provides that bright and vibrant light that your little greens will need to grow.
Moreover, the color temperature is perfect for ensuring that your plant gets adequate nourishment that is necessary for them to stay healthy and green. The color segment is in the blue-white range, which is very good for the steady and wholesome growth of your plants.
Additionally, we have to mention that this option is perfect if you are a person who likes day spot fixtures. To provide that extra nourishment to a particular plant that has gotten weak, put it under a day spot fixture, and you are set. This bulb comes with an E26 socket and can be used with a Hydrofarm day spot or with any other standard fixture. 
What Could've Been Better?
We have to say that to provide that extra nourishment to a particular plant that has become malnourished, a combination of this bulb with a daylight fixture is nothing short of magic. However, this item is a little oversized and sticks out of standard fixtures.
Pros
High lumen boosts plant growth

Blue-white color suitable for saplings

Easy to use

Long bulb life
Cons
Sticks out of the fixtures
We are almost reaching the end of our list, and next up, we have LEDVANCE 26352. This is an excellent option to consider for all who like CFL bulbs that are mini but are incredibly efficient. If saving energy and longevity is on your mind, keep reading to know more.
Why Did We Like It?
When it comes to saving energy, this product is an absolute show-stealer. It is understandable for indoor plant growers to be worried about electricity consumption since the bulbs have to be put on for a long time. This device ensures that you save almost as high as 78% compared to incandescent bulbs with the same lumen output.
Moreover, the problem of bulbs breaking or fusing is quite common. However, with this product, you would have no such worry. It is quite strong and not prone to easy breakage. If used with care, it will last for as long as 10,000 hours.
Also, this is perfect for semi-outdoor settings. All you have to do is find a suitable enclosure to fit it in, and you are all set. This way, there will be no weather damage to the bulb. 
What Could've Been Better?
After using it for months, there's no complaint that we have against how efficient this product is for indoor gardening. However, we felt the packaging is not up to the mark. It's quite flimsy, and the chances are high that the bulbs might get damaged in transit. For a product as good as this, more full-proof packaging would be better.
Pros
Saves energy

Very sturdy

Environment-friendly

Suitable for semi-outdoor settings too
Next up, on our list, we have the AgroBrite FLC13D. This compact fluorescent spiral lamp is a perfect choice for your indoor garden setup. The highly competent CFL light bulb acts as an ideal replacement for a 60W incandescent bulb.
Read on to know more about this item.
Sale
Why Did We Like It?
What we really liked about this product is how efficient it is when it comes to growing plants indoors. As growers of indoor vegetation, we know that an appropriate lumen is essential for the plants' healthy growth. This item comes with 900 lumens which are hugely crucial and helpful for young saplings to grow.
Moreover, the light comes with good longevity. If handled with care and precision, this has a long life. So, get your hands on one, put it in your indoor garden, and no more worries. It has an average life span of 10,000 hours.
Also, you don't have to get any separate fixtures in case you want to put it in a daylight case. It comes with pretty standard fittings and can be adjusted with any standard cases and holders. 
What Could've Been Better?
When it comes to great lighting, there's hardly anything that we can complain about this product. However, it comes with a decent amount of mercury in it. As a result, disposing it is a little troublesome, and you cannot just throw it in a regular trash bin.
Pros
Good for indoor plantation

Lasts long

Suitable for all standard fixtures

Quite sturdy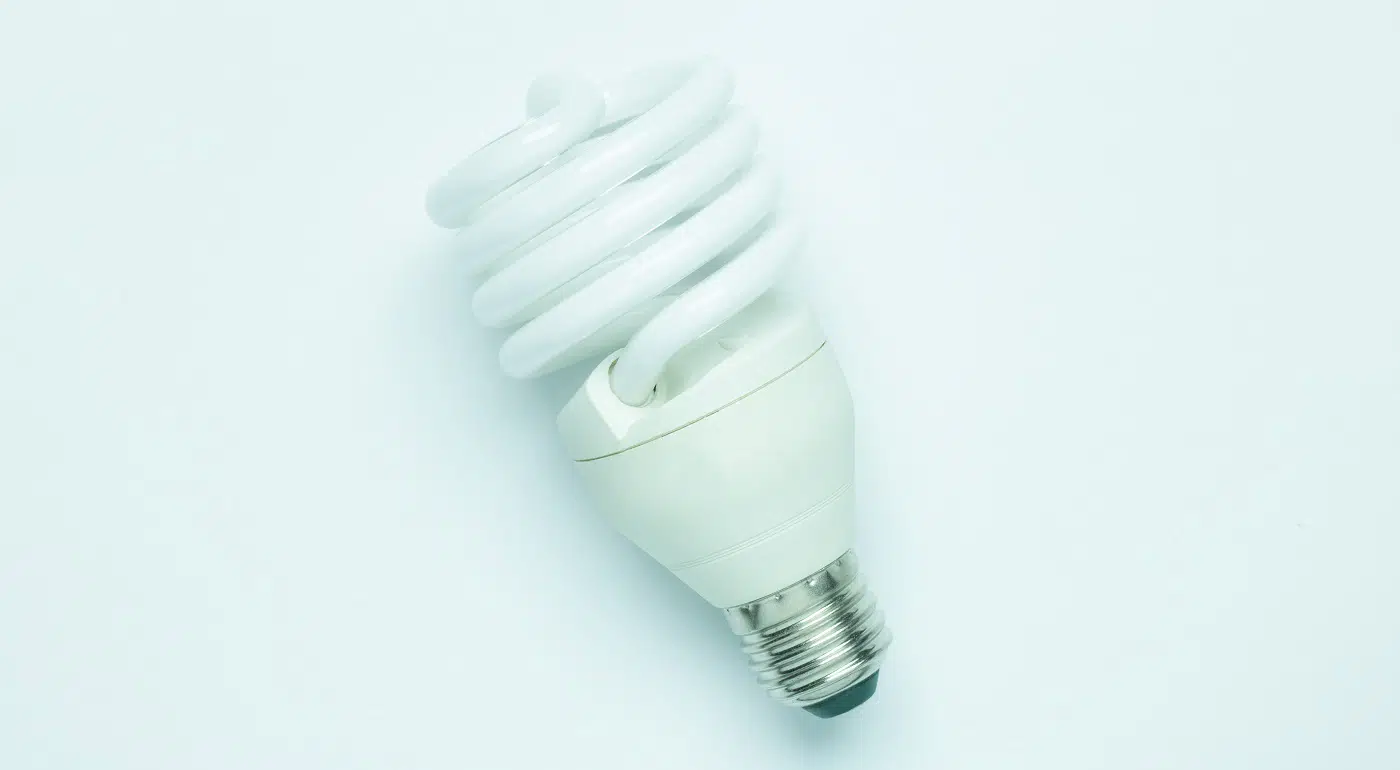 CFL Grow Light Buyer's Guide
So, now that you've taken a look at our top 7 picks were you able to select a perfect CFL Bulb for the indoor garden? Well, we know that it is not that easy.
Narrowing down one option from a list of excellent choices can be quite challenging. Apart from the pros, cons, and prices of the items, there are quite a few other things you've to consider before choosing one.
So, to help you, we have designed a comprehensive buyer's guide for your convenience. Without further delay, let's jump right in.
Color Spectrum
If you are using CFL bulbs as grow lights to help small saplings grow indoors, both full-spectrum and color bulbs can be quite useful during the growing phase. But we would recommend that if you are not on a budget, go for the full-spectrum options for the best results. But, yes, before you choose a multi-spectrum option, consider that they are a little more expensive.
It would be best to select a multi-spectrum option because it is that it is the closest replication to natural sunlight with a complete spectrum of light. However, we do agree that the debate on which one is better is ongoing and never-ending. We would suggest that you choose one that fits your requirements and budget.
Area It Covers
Coverage area is quite crucial when it comes to growing lights, and you have to choose very wisely. The area these bulbs will cover will increase if you move the plants higher, but the intensity of light that your plant will receive will decrease in such a scenario.
However, on the other hand, if you move the light close to your plants, PAR will increase, and coverage will decrease.
To understand this the best, do read the specifications well before you decide on buying one. But be cautious. Sometimes the PAR value listed on the packaging by manufacturers is misleading. They only list PAR in the central area and not in the surrounding areas. We'd suggest that you go for a product that is sold by a trusted manufacturer in the market.
Wattage and Lumen
Well, your consideration for wattage and lumen should be determined by the area that your indoor plantation covers, or very simply the number of plants that are in the garden.
Generally, it is a good idea to give 80W-100W per square foot of your growing area. However, even 50-70W is enough for every square foot of planting area if you have vegetable crops. But if you have plants that need more light, like cucumber, tomatoes, or peppers, it is better that you go for options that offer high lumens and is of higher wattage.
Put simply, for every 2-3 plants, you will need bulbs with 150 wattages or more.
Just make sure that when you choose the bulbs, you do not select wattages and lumens so high that the plants get burned. Provide sufficient quantity and good quality of lights to your plants, and they will flower the best.
How Many Bulbs?
When it comes to how many bulbs are suitable, the rule of thumb is the more light, the better. If you are growing saplings, you can start with 100 watts per plant. But do keep in mind that some plants need less light. So, before you can decide how many bulbs are required, figure out how much light your plants actually need.
Take a look around, see if specific patches have underwhelming growth. If that's the case, you can easily determine that they would need more sufficient lighting for lush green growth. If your plants are not getting coverage from all angles, they won't grow properly.
Keep in mind that with the CFL grow bulbs, the idea is to mimic natural lights for your plants. So, just like sunlight, it should cover most of the plant angles. Consider this when you're placing the bulbs.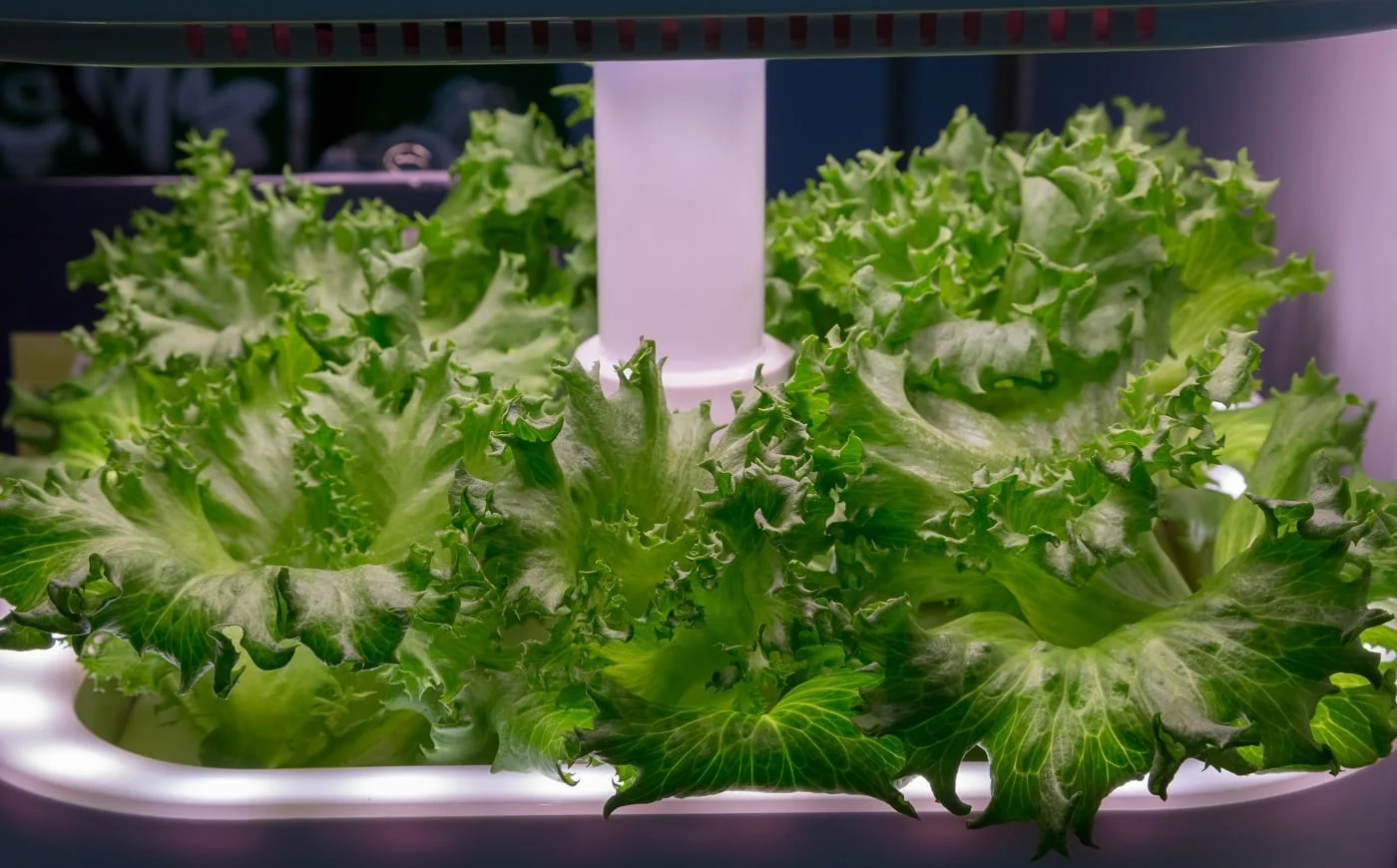 Verdict
We understand that your plants crave sunlight to thrive in the best possible way. However, sometimes it is not possible to give them the perfect natural light because of weather changes, outdoor risks, and many other issues.
We hope that this guide has been helpful to you to choose the perfect CFL to grow light for your plants. Additionally, we also hope that the buyer's guide has assisted you in making an informed decision.
But before we sign off, we would like to talk about our favorites from the list. Emart 4332004402 is the best overall. For a cost-effective unit that runs very long and well, SunBlaster SL0900151 is a good option. And if a complete light spectrum and premium features are what you're looking for, AeroGrown 100340 is the perfect one to choose.
With this, we will say our goodbyes. Until next time, take care!
Related Articles
AeroGarden Bounty Reviewed | All You Need to Know
13 Best Fertilizer For Blueberries 
13 Best Organic Lawn Fertilizers 
13 Best Fertilizers for Tomatoes  
13 Best Fertilizer For Succulents Reviewed 
13 Best Fertilizers for Hibiscus 
13 Best Liquid Lawn Fertilizers Right Now 
11 Best Fertilizers for Lilacs  
9 Best Fertilizers for Hydrangeas
9 Best Fertilizers for Petunias Right Now
11 Best Fertilizers for Citrus Trees Right Now 
How to Grow Cilantro Indoors Easily 
13 Best Fertilizers for Green Grass
11 Best Lawn Fertilizer Options
13 Best Fertilizers for Vegetable Gardens
Why Are My Solar Lights Not Working? [Answers & Solutions]