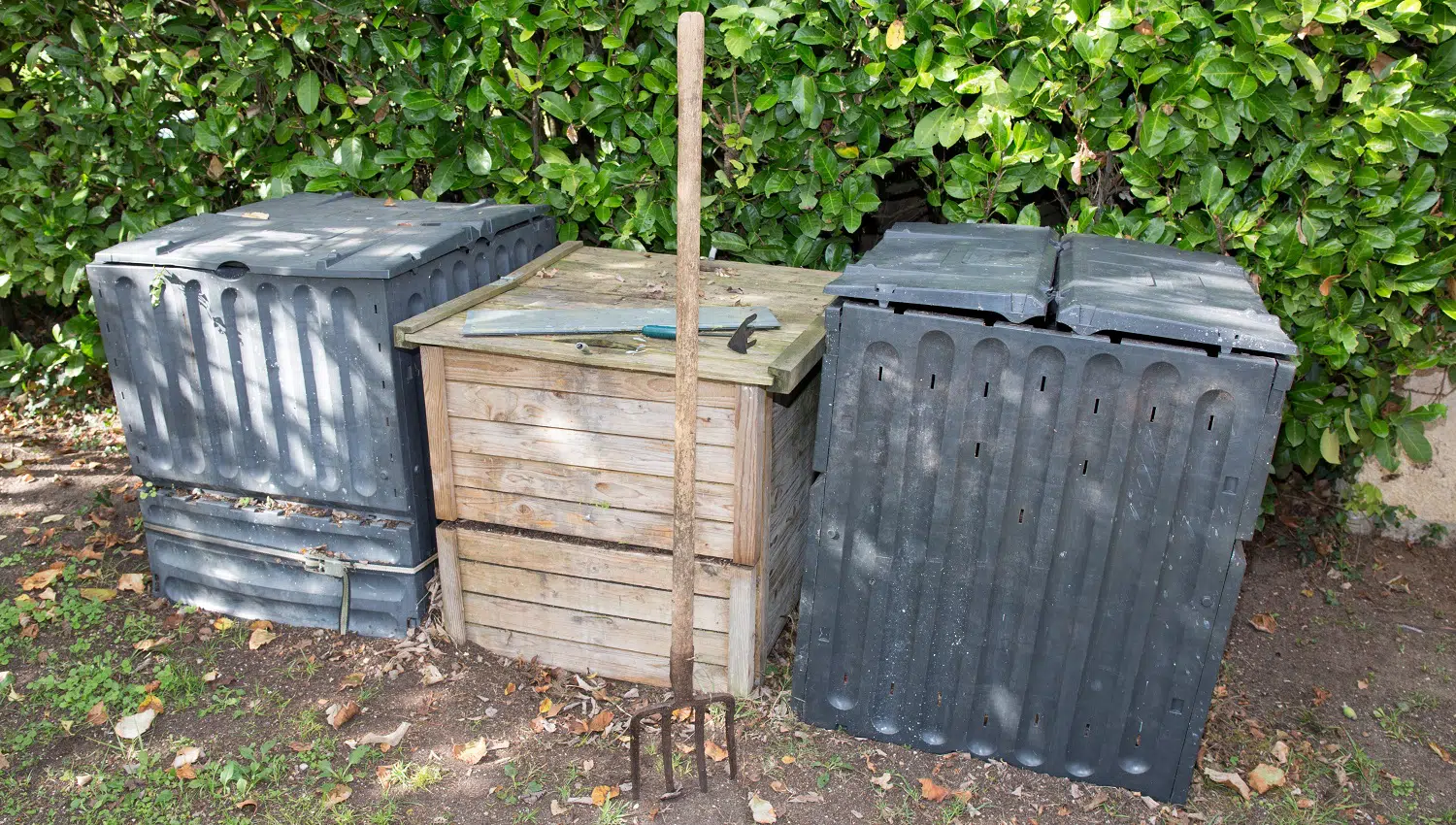 The key to a beautiful, thriving garden or yard could be home-produced compost. But do you know which composter model will work best for you?
Even experienced gardeners may need some insights while choosing a reliable and high-performing composting unit. That's why to make things easier on your part, we went on a spree to find the top candidates on the market.
In the process, we had to look through several brands and options, talk to composting experts, and assess the viability of each unit. It was only after all that research that we ended up with the 13 best compost bins right now!
Without further ado, let's get to the deets, shall we?
Best Compost Bins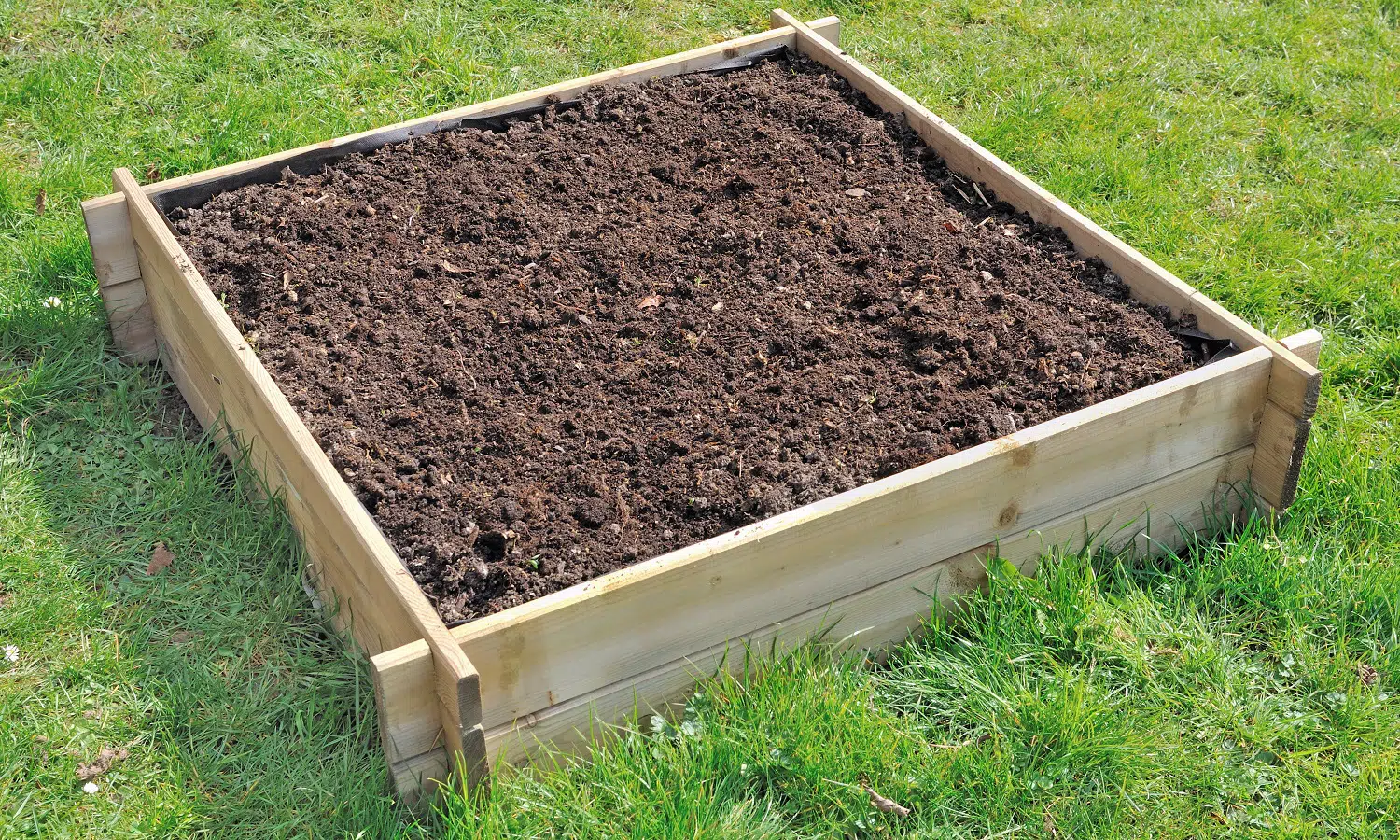 There are many options available on the market, from basic plastic bins to more advanced tumblers and worm bins. To help you choose the best compost bin for your needs, we have researched and compiled the best compost bins. So, without further ado, here's the list of the 12 best compost bins.
Reigning in position number one, the Envirocycle Composting Tumbler Bin is a unique all-in-one system, designed to streamline waste processing in the most efficient ways. Also, this US-made product is built to last, so durability will be the least of your worries. Therefore, if you need a reliable bin at home, go for this product.
Why Did We Like It?
Composting bins are no decor pieces, but you can confidently place the Tumbler Bin anywhere outside the home or near the garden. And that's primarily because of its compact space requirements and innovative design features.
To explain further, this unit combines a tumbler drum with a compost tea maker base, providing you with two forms of nutrient-rich matter for your garden. While the drum rotates, producing solid compost, you can collect the excess liquid from the drum in the base as liquid compost.
Additionally, we like that it comes with 3 air vents, ensuring optimum airflow inside the bin. Also, the drum's door features an innovative interlocking design that keeps the lid securely sealed. Furthermore, this sturdy bin is built using food-safe, BPA, and rust-free materials, delivering high utility from the get-go.
All in all, this high-quality product has indeed upgraded composting as it caters to the users' needs without a lot of fuss.
What Could've Been Better?
Our top model can genuinely make composting a clean and hassle-free experience, owing to its expert construction and dual capacities. But then again, this unit is not for everyone as it comes with a hefty price tag. So if the budget is not a major criterion, we recommend using this bin.
Pros
Produces solid and liquid fertilizer

Interlocking door for safe sealing

3 air vents provide optimum airflow

Made from food-safe, BPA and rust-free materials
Cons
Product is a bit too expensive
Capacity: 49 gallons | Material: BPA-Free Plastic | Type: Tumbler | Size: 28 x 24 x 25″
The Jora Dual Chamber Composter is not much of a looker, but what it lacks in appearance, it more than makes up for in capacity! That being said, we find this to be a great fit, especially for large households that require a dependable unit for swift and convenient decomposition.
Why Did We Like It?
This dual chamber unit is engineered for simplicity and ease of rotation, meaning it has to be turned manually every time waste is deposited. Therefore, it's pretty simple to use and provides you with sufficient compost in as little as two weeks.
Furthermore, this galvanized steel composter is positioned off the ground and features latch-locked doors to prevent the entry of rodents and pests. You can, alternatively, wall mount the unit as it comes included with a bracket if you're looking to save floor space on the deck or patio.
What we like the most is its dual-chamber design, enabling you to process one batch of compost while collecting new waste in the other compartment. Also, since this model is fully insulated, maintaining the optimum temperature for composting is no longer an issue.
Lastly, with this model, you'll have a steady supply of compost all year round, owing to its high capacity and efficient manure production.
What Could've Been Better?
We are very impressed with this highly functional model as it can handle continuous use and provide nutrient-rich compost round the year. Our only complaint is the funky smell that you have to deal with when the bin is full. However, the odor can be minimized by adding more brown matter to the waste collection compartments.
Pros
Composter can be wall mounted

Positioned off the ground to stop rodents and pests

Dual chamber for easier waste management

Fully insulated model
Capacity: 70 gallons | Material: Galvanized Steel | Type: Tumbler | Size: 44 x 28 x 52″
Composting is not a competition, and it's not like you need to have the largest unit in the block. That's why we really liked the Utopia Kitchen Bin as this mini indoor composter is the perfect solution to disposing of kitchen waste and processing it in the kitchen itself.
Sale
Why Did We Like It?
Our third pick is a fancy-looking steel canister specially designed to store and process kitchen wastes like vegetable and fruit peels, unused food bits, or other leftovers. It's small enough to keep on countertops, or you can place it in any corner of the cooking area without taking up a lot of space.
Also, in spite of its diminished proportions, this stainless steel model is quite durable and does not crack or chip with continuous use. Apart from that, this lightweight product comes with charcoal filters that trap and control unpleasant smells. So you can collect waste for at least a week without worrying about attracting flies or pests in your home.
Besides, we like how low maintenance this small bin is since it can be washed with soap and water for cleaning once every week. Moreover, it's a perfect alternative to plastic bins, because unlike the latter, it does not harbor bacteria or leach chemicals.
What Could've Been Better?
Obviously, we do not expect this unit to work like a regular-sized composter, and we're satisfied with the features that make it suitable for keeping indoors. However, we find the lid a little too tight and difficult to open, which also inhibits accessibility. Other than that, it's still a great option, especially if you're on a low budget.
Pros
Attractive looking, slender model for kitchen use

Charcoal filters trap unpleasant odors

Can be cleaned with soap and water

Does not harbor bacteria or leach chemicals
Capacity: 5 liters | Material: Stainless Steel | Type: Countertop | Size: 8.4 x 7 x 11″
The Algreen Products Soil Saver is an exceptional item that we recommend to busy homeowners for quick and efficient waste decomposition. This rough and tough model comes ready to assemble and provides a capacity of about 12 cu ft., ideal for heavy-duty composting. So if you need good quality fertilizer for the garden, invest in this dependable product.
No products found.
Why Did We Like It?
To begin with, this bin is made from BPA-free and environmental-friendly material, which adds to the cause of sustainability. Furthermore, we're very impressed with the double hatch doors as this feature simplifies accessibility and removal of compost. Also, the doors come reinforced with easy lock handles that keep the bin safe from wildlife.
Other than that, we like the self-watering locking lid on the model that lets in air and water to speed up the composting process. Meanwhile, the robust thickness and construction generate enough heat for microorganisms to break down waste and produce nutrient-rich soil.
Plus, since the Soil Saver features an open base, it allows water and worms to migrate through the soil underneath the unit for more efficient composting. Therefore, if you're looking for a high-capacity, stationary bin, this model takes the cake with its intuitive features and military-grade built quality.
What Could've Been Better?
We do not have any complaints regarding the design or capacity of this unit as it does pretty well in both departments. However, we couldn't help but notice some quality control issues, especially with the plastic bolts and nuts that come in the package as they're hardly the best in the market.
Pros
Made from environmental-friendly materials

Self-watering lock lid for improved access to water and air

Open base allows worms to break down soil matter

Easy lock handles keep the bin sealed from wildlife
Cons
Minor quality control issues
Capacity: 94 gallons | Material: Recycled Plastic | Type: Stationary | Size: 28 x 28 x 32″
Our fifth pick is somewhat similar to the Jora Dual Chamber Composter, especially in terms of design. Nevertheless, this outdoor model has its own set of distinctive qualities, and on that note is also an excellent choice for beginners. So, if you're a first-timer and don't want something high-capacity right away, give this item a shot.
Sale
Why Did We Like It?
Not all of us have the need or budget for a large-sized composter, but that doesn't mean we've to settle for skimpy alternatives. This is where the IM4000 comes into the picture as it's just the right size with a capacity of 37 gallons, featuring dual chambers for increased productivity.
First things first, it's quite easy to operate as all you gotta do is close the hatch and rotate the apparatus 5-6 times every 2-3 days. The best part – in sunny and hot weather conditions, you can prepare the compost in as little as two weeks.
Feature-wise, we're very impressed with the aeration holes and the deep fins which disintegrate clumps inside the chamber and incorporate plenty of oxygen into the compost. Also, we like the solid construction of the bin, complete with the galvanized steel, corrosion-resistant frame. All in all, this is a superb budget buy, with a good combination of basic and high-end features.
What Could've Been Better?
Well, there's no sugarcoating this, but the sliding door design on this dual chamber unit freezes shut and simply doesn't work in the winters. And it's quite inconvenient and wasteful not to be able to use the bin for a whole season.
Pros
Deep fins break down clumps in the chamber

Makes compost in 2 weeks

Corrosion-resistant, galvanized steel frame

Affordable and long-lasting product
Cons
Sliding doors freeze shut in the winters
Capacity: 37 gallons | Material: BPA-Free Polypropylene | Type: Tumbler | Size: 30 x 28 x 36″
Our next product, the 8000 Compost Bin, is an item from the house of Redmon, a company that has been around for more than a century. But that's not the only reason we picked this product as apart from the trivia, this model is genuinely remarkable and ideal for effortless composting.
Why Did We Like It?
First off, this bin weighs only about 15 lbs and yet provides a large storage capacity of 65 gallons. Therefore, with this model, you'll always have sufficient nutrient-rich manure for your green spaces.
Apart from that, we're ardent admirers of the heavy-duty construction of this unit, designed to sustain in the harshest weather conditions. Made of UV-stabilized material, this composter is an affordable and efficient product that can withstand prolonged use, regardless of the season.
Furthermore, we like the convenient snap-on lid and the 4 access doors on this model, enabling easy retrieval of fertilizer. Meanwhile, the multi-sized aeration holes across the 4 panels ensure sufficient air supply and faster processing of waste. What we like best is its no-frills design, enhancing overall capacity and productivity.
Lastly, you can place this reliable unit near the yard or the garden bed, so you can quickly access manure whenever needed.
What Could've Been Better?
We are, for the most part, satisfied with the overall functionality of this unit as it can do the job with minimal supervision. However, it lacks animal-resistant features, which is a big deal, especially since you're collecting garbage. We would've preferred if the doors on this model came reinforced with lock mechanisms.
Pros
Made from UV-stabilized, durable material

Provides a capacity of 65-gallon

Snap-on doors allow easy access

Multi-sized aeration holes for faster decomposition
Cons
No safety features against rodents and other animals
Capacity: 65 gallons | Material: UV-Protected Plastic | Type: Stationary | Size: 26 x 26 x 30.75″
If you prefer tumbler-style composters to stationary ones, the FCMP Outdoor Dual Body will work great. That being said, we recommend this lightweight, visually appealing model for small and medium-sized households, looking for a regular supply of compost around the year.
Sale
Why Did We Like It?
Well, none of us are a fan of mixing compost piles by hand, and that's why to make things less unpleasant, the Dual Body Composter comes in super handy. To begin with, we find this sleek, low-profile model, incredibly useful when catering to small yards or flower beds.
Since you have access to two compartments, you can wait for one batch to finish while continuing to add fresh clippings and organic waste in the other chamber. Also, for best results and an uninterrupted supply of fertilizer, keep swapping the sides from time to time.
Besides, we like that compartment are disconnected and do not share a common sliding door, unlike other models. Meaning you can keep things separate and sealed for convenient retrieval. Apart from that, we like that this 37-gallon unit comes with aeration holes for improved air circulation. Meanwhile, the deep fins on the exterior provide ergonomic handholds for better turning function.
What Could've Been Better?
It's hard to find faults with this trusty little number, given its ability to produce superior quality manure consistently without fail. However, it's quite pricey for a 37-gallon model and not suitable for you unless you're in the mood to splurge on composting bins. Nevertheless, we suggest investing in this product unless you find a cheaper, equally good alternative.
Pros
Ideal for small and medium-sized homes

Dual compartments with separate doors

Aeration holes ensure better air circulation

Deep fins provide convenient hand grips
Capacity: 37 gallons (combined) | Material: BPA-Free Polypropylene | Type: Tumbler | Size: 30 x 28 x 36″
If you thought we ran out of kitchen composting options, we have the ECO-2000 Plus Waste Collector to surprise you. So if you'd rather turn your kitchen waste into organic matter for the garden, replace the stinky garbage bin with this highly functional model. Also, it's quite inexpensive, meaning you can do your bit without spending a lot.
Why Did We Like It?
Composting bins are hardly meant for a proud display, but then again, when you're buying one for the kitchen, looks become a priority. And on that end, you won't regret picking this dark green item as it has a neat, unassuming appearance, which goes well with all kitchen interiors.
But we're not all about looks as we consider this collector to be the most practical way to dispose of organic waste. For starters, we like its high-density polyethylene plastic build, designed for continuous indoor use. Also, its 2.4-gallon capacity is more than enough for depositing waste without emptying for at least a week.
Other than that, we like that this bin comes included with 4 carbon replacement filters, meaning you'll have a year's worth of supply before running out. Furthermore, it features a handle for convenient portability while the secure lid clasps firmly to ensure proper sealing at all times.
What Could've Been Better?
Naturally, we don't expect anything over and above basic functions from this strictly indoor composter. But be prepared to deal with fruit flies, especially during the summers. So we suggest keeping a bug spray handy to prevent an infestation as the filters only work to reduce odor but do nothing about the flies.
Pros
Dark green color suits all kitchen decor

Durable high-density polyethylene plastic construction

Comes with 4 carbon replacement filters

Features a handle for easy portability
Cons
Attracts a lot of fruit flies
Capacity: 2.4 gallons | Material: Stainless Steel | Type: Countertop | Size: 9 x 835 x 11″
Our tenth item sports a unique design and is chock full of features, streamlining the composting process with the help of worms. Those wriggly little creatures can work wonders when it comes to decomposing waste, and this multi-tray model accommodates quite a lot of them, letting you prepare large batches of manure.
Sale
Why Did We Like It?
To begin with, we like the ingenious concept behind this model, letting nature's earliest composters do their business in an organized contraption. Long story short, all you gotta do is fill a working tray with worm bedding, red worms, and food scraps. Gradually, when the worms finish consuming the food scraps, they'll migrate upward into the tray above, leaving behind the rich matter.
Therefore, this 5-tray worm compost bin is a high-capacity waste management system that helps reduce disposal costs and produces large quantities of fertilizer every day. Design-wise, we like the inclusion of the worm-saving tray or the M-Board, which not only increases air circulation but also prevents worms from dropping into the liquid tray.
Other than that, the V-Board gets rid of the minimal odor while the worms take care of the bacteria-induced smells. Besides, the unit comes reinforced with a set of ant trappers to prevent unwanted incursions.
What Could've Been Better?
To be honest, we find this to be one of the most eco-friendly composters and also an excellent option for people who frequently need fertilizers. However, this is hardly an economical product and is not suitable for users with limited requirements. Hence, we suggest investing in this only if you can manage using a worm compost bin.
Pros
V-Board gets rid of the odor

Features a set of ant-trappers

M-Board increases airflow and keeps the worms contained

Reduces costs of waste disposal
Cons
Not meant for users with limited fertilizer needs
Capacity: 40 liters | Material: Recycled Plastic | Type: Worm | Size: 17 x 17 x 33″
If you have to deal with excessive leaves in the yard during fall, the Geobin Compost Bin is the ideal solution to get rid of them. Also, if you prefer something simple yet efficient, we recommend buying this low-cost product with impressive storage capacity, meant for long-term outdoor use.
Why Did We Like It?
Not all of us want a composting bin with all the bells and whistles, and that's when the Geobin Compost Bin comes into the limelight. This composter cannot accommodate everything from kitchen scraps to yard waste, thanks to its expandable capacity of 216 gallons.
In short, this is undoubtedly one of the least expensive, high-capacity composters on the market, yielding great value for money. That being said, this product appeals to beginners and expert gardeners alike, primarily because it's both easy to assemble and requires low maintenance.
Also, you can practically put it anywhere you like, and simply collect biodegradable waste for it to later mature into nutrient-rich compost. Besides, we like that the model is made from 50% recycled plastic content, thereby further extending sustainable practices while enhancing durability.
Moreover, the bin has ventilation holes throughout the structure, so you can confidently keep it outside without worrying about air circulation.
What Could've Been Better?
The bin cannot hold its shape against harsh wind or weather, meaning you'll have to keep it tethered to the ground by means of a rope or any other anchoring tool. Other than that, it's a superb composter that stays out of your hair and needs minimal supervision during the decomposition process.
Pros
Bin expands up to 216 gallons

Made from 50% recycled plastic content

Easy to assemble and move around

Accommodates kitchen and yard waste
Cons
Cannot hold shape against harsh winds or weather
Capacity: 216 gallons | Material: Recycled Plastic | Type: Stationary | Size: 36.5 x 5 x 5″
The Good Ideas Compost Bin presents you with the best of both worlds – a large composter with the efficiency of a tumbler. The Dual Tumbler design supports two batches of compost simultaneously and independently, allowing you to access large amounts of fertilizer at any given time. Also, it's pretty simple to use and hence suitable for all users, regardless of experience.
Why Did We Like It?
First off, unlike elevated tumbler models, the Senior Wizard Dual Tumbler stays firmly on the ground, positioned on a reliable base. While it's relatively lightweight, clocking in at 28 lbs, each of the two compartments can store 40+ gallons of compost. And the best part is that they can do so separately and do not share a common door for sealing and retrieval.
Meaning you'll never have to wait for a batch to finish before adding more organic material. Apart from that, both chambers come equipped with large twist lids that lock away odors and keep animals out. Furthermore, we like that this product is made of BPA-free materials and is FDA-approved for contact with edibles.
Also, to make things simpler, this model comes fully assembled, ready to use right out of the box. All you gotta do is place it in a sunny spot (and add waste) for quick processing and a steady supply of compost.
What Could've Been Better?
This is a fairly expensive tumbler bin compared to other models on the market, but we still find it worth every penny. Our only gripe is the substantial footprint of the model, taking up quite a bit of horizontal storage space. So, if you intend to buy this, make sure that you've sufficient space in the yard to accommodate the unit.
Pros
BPA-free, FDA-approved model

Twist lids keep odor in and animals out

Dual chambers for simultaneous and independent use

Unit comes fully assembled
Cons
Requires substantial horizontal storage space
Capacity: 40 gallons | Material: Recycled Plastic | Type: Tumbler | Size: 36 x 28 x 29″
Now that we've reached the end of our list, we would like to finish off with the SCD Probiotics All Seasons Indoor Composter. However, its bottom rank is not a comment on the quality of this product as we merely consider it to be the last of the best 13 candidates.
Why Did We Like It?
Walking out to deposit waste in the composter outside is not a pleasant experience, especially in the winter. So if you'd instead shift the scene indoors, get your hands on the SCD Probiotics Indoor Composter, suitable for use in all seasons. You can place this under the kitchen sink or even on the countertop and get started with the Bokashi.
With this model, you can begin composting in the kitchen itself, and you get to recycle any kind of food waste—even small bones, meat, and dairy. The Bokashi ferments the waste and produces nutrient-rich compost tea, that can be accessed through the built-in spigot at the bottom of the bucket.
What we like best is the versatility of this bin, as it allows you to use the organic material produced in different ways. For instance, once the bucket is filled, you can transfer the matter into the garden for complete breakdown or a planter container for mixing with potting soil.
What Could've Been Better?
We're satisfied with the functions and applicability of this indoor bin and do not have any complaints regarding its capacity. However, we would've liked it better if the composter had a filter mechanism to deal with the odor. The smells are worse, especially in the summer, and become an inconvenience for homeowners.
Pros
Recycles everything including bones, meat, and dairy

Built-in spigot dispenses compost tea

Suitable for use in all seasons

Compost can be emptied into the garden or planter container
Capacity: 5 gallons | Material: Recycled Plastic | Type: Countertop | Size: 12 x 12 x 16″
Best Compost Bins Comparison Table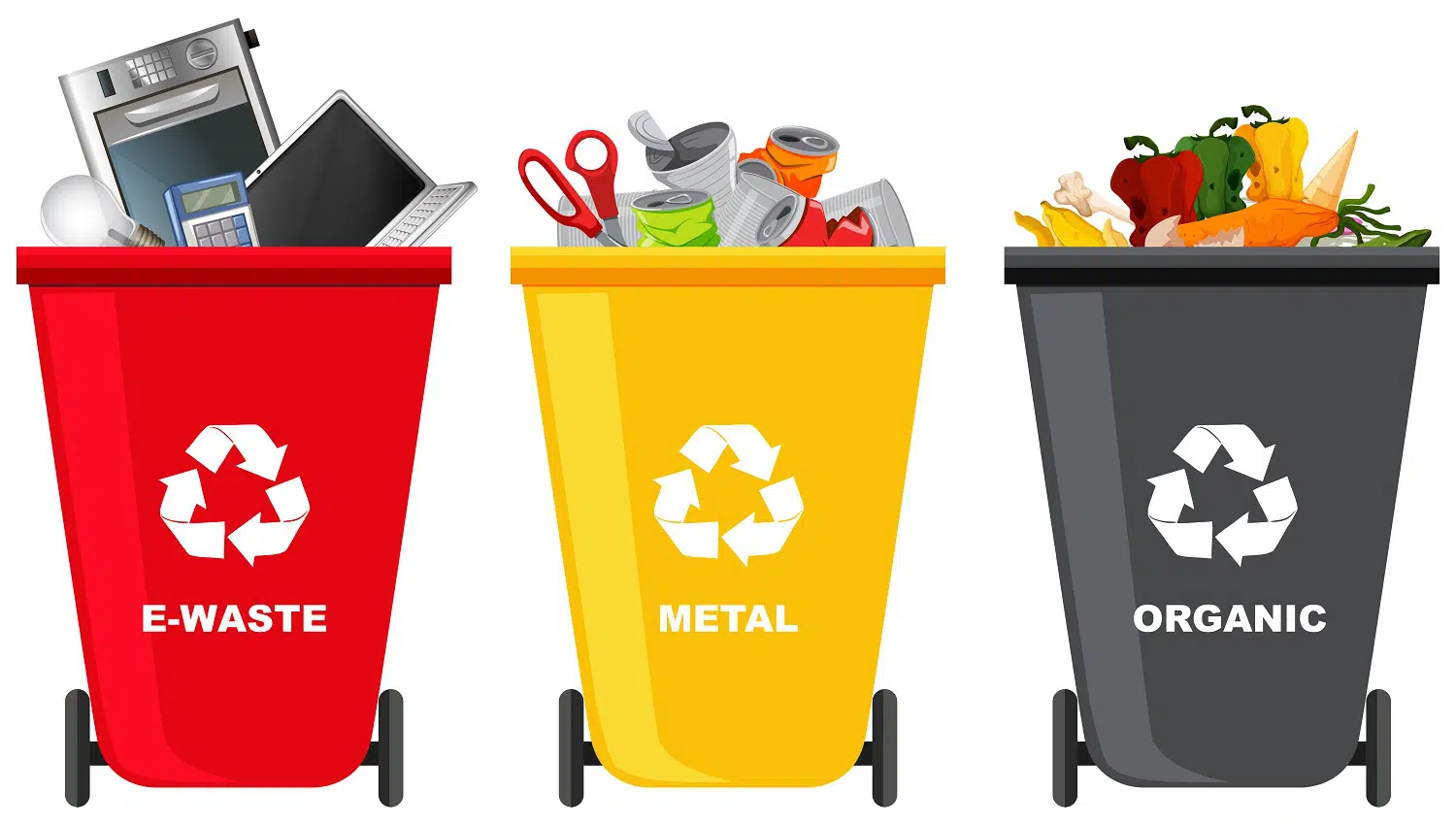 Buying Guide For The Best Compost Bins
Knowing all about the 13 best compost bins available on the market could seem like an information overload. But we don't want to leave you all confused and worked up with all this detail. That's why to make things simpler, we've put together this brief buyers' guide to help you choose better.
We have carefully listed a few factors you need to consider when buying a compost bin. Take a look now!
Capacity
The first thing that you should weigh in while buying a compost bin is its capacity. If you have a large household, it's best to invest in a dual-chamber model providing a steady supply of fertilizer whenever required. Also, high-capacity composters can accommodate and process large quantities of waste, including everything from kitchen scraps to yard garbage.
On the other hand, a smaller unit works fine for households that don't produce a lot of waste and need limited quantities of manure for a planter or kitchen garden. In that case, you can go for indoor units or compact tumbler bins.
Size
Obviously, size and capacity are two sides of the same coin. Since the higher the capacity, the larger the bin will be, it's essential to find a unit that'll fit in the place you've picked out. If you have a spacious backyard and want to make the most of your home's waste, a composter with a large footprint is a good choice.
Conversely, if you want to set up the bin on the deck or patio, a big-sized model will look grossly out of place and end up occupying a lot of room. Therefore, it makes sense to go for something more compact and manageable.
Style
Once you've decided on the size and capacity, make up your mind about the style you want. Primarily you can choose among countertop units, tumblers, and vermicomposters. Naturally, each of them has its own set of advantages and disadvantages, so you must pick the style that'll serve you best.
For instance, bucket-style bins allow you to compost in the comfort of your home since there's not much to do except waste disposal. But they tend to stink at times and usually do not provide anything beyond basic features. Meanwhile, tumblers work perfectly well for composting outside the home as they come with resistant capacities to keep the unit safe from wildlife and weather.
However, they have to be turned regularly to break down the compost, but that's hardly a complicated chore. Vermicomposters are comparatively high maintenance and only recommended if you're comfortable with handling worms.
Durability
There's no point spending a substantial sum on a composter if the unit ends up failing prematurely. Verify the build material and quality of the bin before buying one as ideally, it should be long-lasting and sturdy enough to sustain continuous use.
Other than that, check the warranty offered by the manufacturer and try looking for a model with readily available replacement parts.
Compost Bins FAQ's
What should I put in my compost bin?
You can add a variety of organic materials to your compost bin, including fruit and vegetable scraps, eggshells, coffee grounds, grass clippings, and leaves.
What should I not put in my compost bin?
You should avoid adding meat, dairy, and fatty foods to your compost bin, as well as weeds that have gone to seed, pet waste, and anything treated with pesticides or herbicides.
Do I need to turn my compost bin?
Turning your compost bin can help speed up the composting process by providing oxygen to the microorganisms that break down the organic material. However, there are also compost bins that don't require turning.
How long does it take for compost to be ready?
The length of time it takes for compost to be ready depends on a variety of factors, including the size of your compost bin, the type of materials you're composting, and the environmental conditions. In general, compost can be ready in as little as a few weeks or as long as several months.
Can I use compost from a compost bin in my garden?
Yes, compost is a great soil amendment and can be used to improve the health and fertility of your garden soil.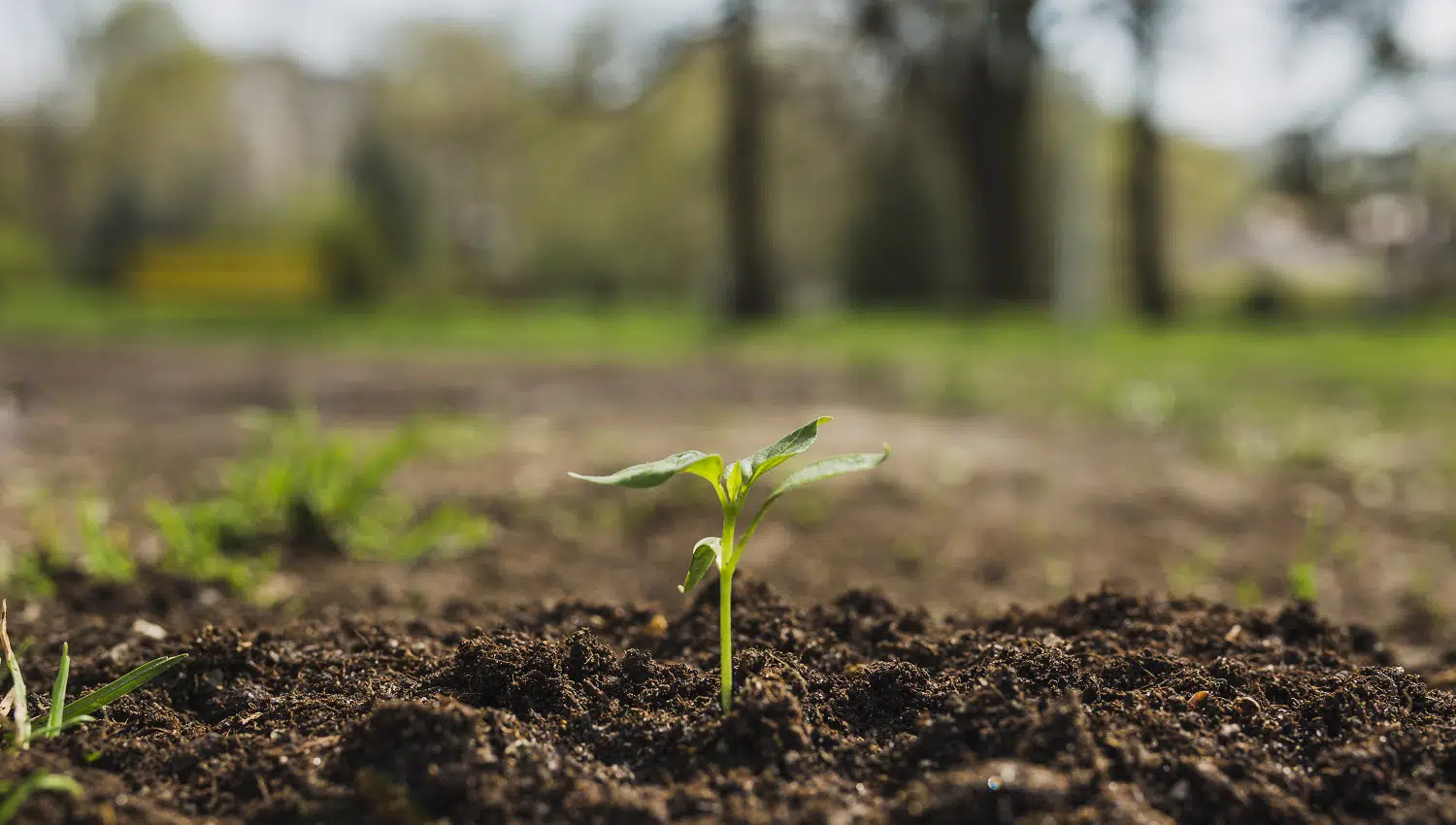 Conclusion
Composting is a practical way to a greener and cleaner future, but at the same time, it's important that we reduce wasteful consumption and recycle to minimize our carbon footprint.
On that note, we have come to the end of this summarized guide about compost bins. And we hope you were able to select the most suitable option from our all-star lineup.
But before signing off, let's go for a quick recap. The Envirocycle Composting Tumbler Bin is the best overall, while the Utopia Kitchen UK0051 Stainless Steel Compost Bin is the best budget buy, and the Geobin Compost Bin is the most low-maintenance option.
Let us know in the comments section below if you agree with our verdict.
Till next time!
Related Articles
13 Best Broadleaf Weed Killer for Lawns & Gardens
53 of the Best GreenHouse Plants for Happy Gardeners and Gardens
72 DIY Greenhouse Plans to Build Easily in Your Own Garden
7 Best Greenhouse Plastic | Buyer's Guide and Reviews
8 Best Dump Cart for Lawn Tractor & ATVs
11 Best Compost Aerators Right Now
11 Best Mosquito Fogger Insecticide
9 Best Fertilizers for Petunias Right Now
9 Best Fertilizers for Hydrangeas
How to Install Landscape Fabric for Weed Control
11 Best Fertilizer for Citrus Trees Right Now
13 Best Poison Ivy Killer Reviewed
13 Best Fertilizer For Blueberries 
13 Best Organic Lawn Fertilizer 
13 Best Fertilizer for Tomatoes  
13 Best Fertilizer For Succulents Reviewed 
13 Best Fertilizer for Hydrangeas 
13 Best Fertilizer for Hibiscus 
13 Best Liquid Lawn Fertilizer Right Now 
13 Best Watering Timers For Garden & Lawn
9 Best Drop Spreaders Reviewed | Buyer's Guide 
13 Best Seed Starting Mix Right Now [Buyer's Guide]
11 Best Sprinklers for Kids of 2022 [Reviewed & Buyer's Guide]
13 Best Lawn Sprinklers of 2022 Reviewed | Buyer's Guide
13 Best Potting Soil For Herbs To Consider Today
13 Best Backpack Sprayer [Buyer's Guide]
13 Best Fertilizer for Palm Trees