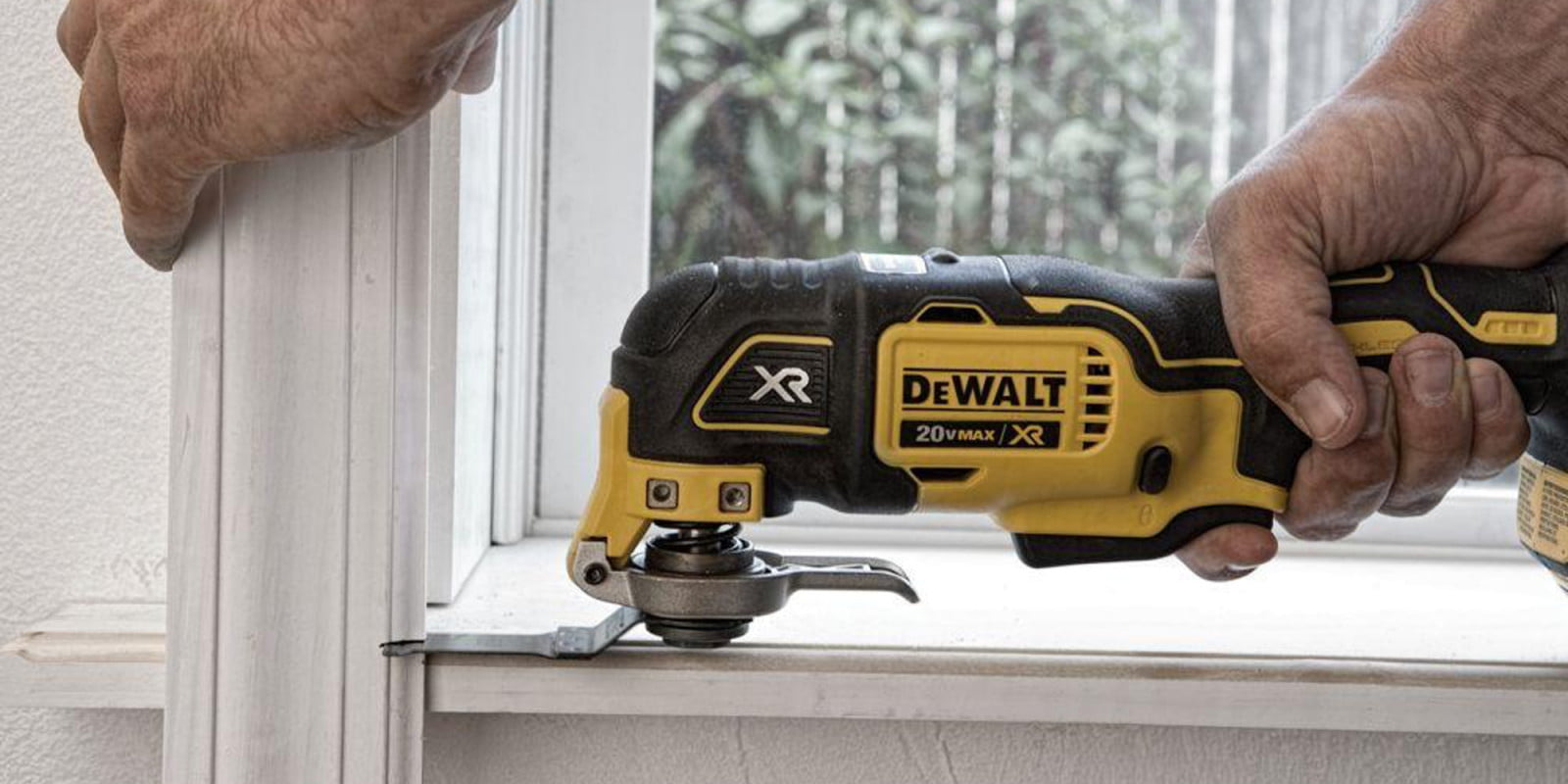 No one understands the power of an oscillating tool unless they have a flush-cut or a close undercut!
That's when the search begins for these crazy power-tools.
Crazy is the operating word here because oscillating tools are crazily versatile. If you begin listing what all you can do with them, midway, you'd start listing all that you can't! And that'd be a pretty short list.
With a decent OMT (Oscillating Multi-Tool), you can perform some of the finest cuts, scrape, grout, grind, polish, sand? Is there anything more on your list? Bring it on and perfect your job with an oscillator.
So, before you go for individual grinders and cutters, maybe you should have a look at these 13 best cordless oscillating tools. We have carefully chosen each device, keeping in mind the needs of a passionate hobbyist as well as a professional carpenter.
Without any more delay, let's get straight to the nitty-gritty!
Best Cordless Oscillating Tools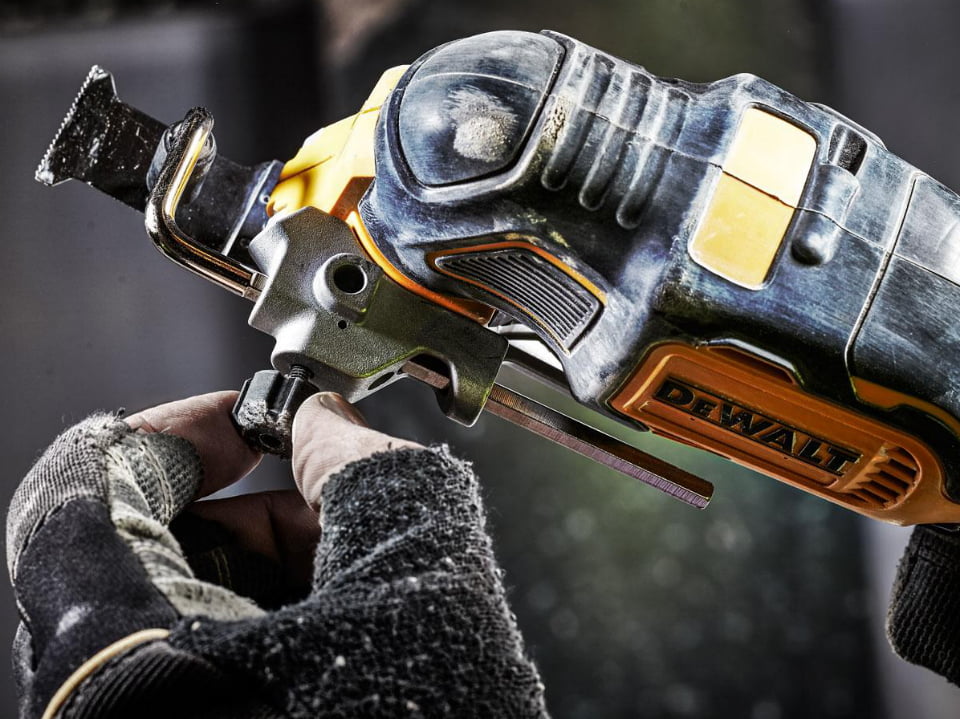 The thing about Bosch power tools is they are filled with surprises and innovations at every turn. Just have a look at their sturdy hammer drills, miter saws, or the multi-functional workbenches, and you'll get an idea. The PS50-2B is a slim, cordless tool that reaches the tightest of spaces and matches an array of accessories from different companies.
Let's see how it fares, considering all its features.
Sale
Why did we like it? 
The Bosch Multi-X oscillating tool can easily star in one of those 80s posters of 'getting things done.' Its versatility depends on the chosen accessory, and once set up with the right ones, it works excellently on hardwoods, grout, softwoods, plastic, and some specific metals. Moreover, its convenient variable speed dial ranges the OPM between 5,000 to 20,000 to suit a whole lot of repair, remodeling, and restoration work.
One feature Bosch always tries to include in most of its oscillating tools is compactness. Well, it's a must-have feature for such a versatile tool, but the company takes it up a couple of notches by packing several convenient features into one minuscule device such as this. The oscillator easily fits into some of the most critical corners of rooms and workspaces to tackle tasks of high-quality sanding and cutting.
Last but not least, the tool comes with a plastic nose so that there is no mark or scratch on the workpiece or surfaces. Its soft, comfortable grip, along with a battery percentage marker, make this tool the perfect combination of convenience, versatility, and durability.
What could have been better?
Well, everything is fine with the Bosch Multi-X except its battery life. Most users have commented that the juice runs out pretty fast, and with it, the work quality also deteriorates. We hope Bosch tweaks their batteries a bit, as that'd make this model completely flawless.
Pros
Extremely versatile

Compatible with Dremel, Fein, and Proxxon accessories

Leaves a clean surface every time

Very compact
When you're looking for some authentic tools to design a comprehensive workspace, it's necessary to take a step back from all the conventional trend-setters. Why? Because in this crowd of the 'best selling' products, we often forget 'Das Original' companies who started it all. For oscillating tools, it's Fein, and here's why you should take a look at this product.
Why did we like it?
Before beginning with our review, we have a question: What does being a pioneer in any field come with? Ermm, well, definitely something unique, something that's not an ordinary feat to achieve for others. And Fein perfectly has you covered with its 18 V oscillating tool, which easily converts into a full-fledged triangular sander, making this model stand apart from the rest of the crowd. How?
This triangular sander reaches all those tight corners of a surface or any smaller areas which can't be reached with the straight multi-tools. That's how Fein deserves the catbird's seat with its ingenious engineering and practical designs. Moreover, its advanced StarLock mounting system makes way for quick accessory change, and the device is compatible with all the accessories of StarLock, StarLock Plus, and StarLock Max.
With its variable speed technology (10,000 – 19,500 OPM), rapid clamping system, powerful batteries with monitoring capability, it is undoubtedly one of the smoothest oscillating tools currently on the market. Finally, everything comes packed in a sturdy case that speaks of quality as much as what's inside the box.
What could have been better?
The only factor that bothered us initially was the price. But the truth is (as users have confirmed), with everything that this toolkit comes with, we can't say the price is a dealbreaker. But, yeah, many people wouldn't be able to afford it as its range is significantly higher. Still, it's always a one-time investment with Fein!
Pros
Works as good as corded tools

Durable body

Variable speed technology

Convertible to triangular sander

Great for tight spaces
Dewalt is one of our proud candidates in the construction and power tools lists, and there's at least one of their products hitting the bull's eye with their top-notch products. The company gained a wide following in recent years owing to the portability and durability of its products; still Dewalt is much more than that. Check out this 20 V oscillating tool, and you'll get an idea.
Sale
Why did we like it?
We were more than excited when Dewalt sent us this oscillating tool for reviewing, and the very first aspect that first drew our attention was its brushless motor. Well, as expected, these motors make far less noise and last longer, while also delivering up to 57% more runtime over brushed motors. For those who don't know, the DCS356 is the most premium oscillating tool in the series with some recent upgrades, including a convenient 3-speed selector.
That doesn't mean there is no variable speed trigger, but the 3-speed selector is there for added convenience. Moreover, we were quite thrilled to find the highest no-load speed reaches 20,000 OPM. Also, it combines with a convenient dual-grip trigger to give you the ultimate speed and control over your workpiece. What's more, changing the accessories is smooth with its patented QuickChange system, preventing the use of wrenches to change blades and other attachments.
The best part is, the device comes with a universal accessory adapter, so no more running around the market, looking for the specific compatible tools.
What could have been better?
While we had no complaint with the base machine, the additional triangular sanding pad has its functionality close to nil because it's convex and protrudes a great deal in the center. So, anyone used to intricate woodwork would find this piece not very useful. Other than this, everything is perfect with this multi-tool kit.
Pros
3-speed selector along with variable speed

Brushless motor

Universal accessory adapter

QuickChange system for accessories
Cons
Triangular sanding pad not for good quality
If the previous oscillating tool from Bosch had its juice run out pretty quick, this 18 V little bird is a master of precision and longevity. While there are very few brands that can compete with Bosch's durability, the constant upgrading of its features takes the products to a whole new level of convenience.
So, let's see how the GOP18V-28N model fares with the long tradition of the company's top-notch products.
Sale
Why did we like it?
We'd like to begin by saying that this oscillating multi-tool has kept up with all the rigorous standards of Bosch and has done a great job with them. We say this because, like the pioneer Fein model, this one also comes with the StarLock mount, and all spare parts or added accessories of this company are compatible with the oscillating tool. 
Not to forget, the StarLock 3D tool accessory interface provides superior grip as well as more significant torque transfer. More torque means more versatility in case of oscillating tools, and apart from sanding, grinding, and plunge cutting, the 28N model, is also a master at plunge and flush cutting.
And to top it all, this power tool comes with a smooth brushless motor whose oscillating angle is 2.8 degrees, which gives you an optimum cut with a fast and smooth finish. Furthermore, a variable speed ranging from 8,000 – 20,000 OPM combines with a mere weight of 2.7 lbs to enhance the convenience quotient of this device. 
What could have been better?
We didn't find any functional difficulty with the device, but there's a pinched wire issue that many users have faced. The red wire near the battery seems pinched and protrudes out of the section where you put the battery. If you find this to be the problem in your case as well, order a replacement immediately.
Pros
Compatible with StarLock accessories

Extremely versatile

Variable speed

Lightweight

Brushless motor
If the pinched wire issue was a turnoff for you, we have another handsome oscillating multi-tool from Makita. The XMT03Z has become a handy tool for professionals and DIY'ers alike because it takes a little bit of something from all the famous brands, and then some more.
Makita products are one of those must-have products which come with trust and guarantee in their design, as well as a struggle for constant improvisation. Let's see how.
Why did we like it?
The first impression of this multi-tool is that it's quite large. But that doesn't mean it can't reach tight spaces, it surely can! The fact that it's a bit larger (although less than the Bosch GOP18V-28N) takes a bit of time to get used to, but its barreled grip makes up for the cumbersome size. And as we mentioned, it takes something from every famous OMT, Makita borrows the flip-top tool-less blade change lever and pin from Fein.
Although you need to be careful while changing the blades, the fact that it doesn't take a wrench to do the job is an added convenience and saves you a whole lot of time. Moreover, the device runs off of 3 Ah batteries giving a robust runtime of 30 minutes, and with 6 variable speeds, the OPM range varies between 6,000 – 20,000. 
Talking about performance, this OMT delivers top-notch performance in a whole array of different jobs such as cutting 16d nails, plunge cutting plywood, beaming construction material, and even notching old hardwood. 
We believe it's the 3.2 degrees (L/R) oscillating angle that enhances the versatility of the device alongside the brushless motor that runs at a hum of mere 68 dB. The quiet motor adds to the longevity of the OMT and the smoothness of the performed tasks.
What could have been better?
Well, as mentioned right at the beginning, the tool is quite bulky compared to other models. Although the barreled grip style compensates a bit, there's only so much it can do to nullify the entire weight of the OMT. But if you're looking at large-scale operations, this model from Makita would perform exceptionally well with its brushless motor.
Pros
Brushless motor

Very versatile

Large oscillating angle

Large on/off side switch
A list of tools whose foremost quality is versatility can't miss a product from Porter-Cable. The company comes with 106 years of outdoor and indoor home-tools building experience. And when you do something for over a century, you get pretty good at it.
The manufacturer prides itself with a host of amazing products such as jigsaws, air compressors, extensive screwdriver sets, impact drivers, and the list goes on! 
Why did we like it?
It's this legacy of power tool-building experience that drew us towards the PCC710LA in the first place. It's a 14-piece toolkit, including a battery, a charger, 2 kinds of blades, and a kit bag, making it a smart kit to carry in any job site. 
Coming to its features, its variable speed dial ranges from 8,000 – 18,000 OPM making it suitable for a host of sanding, grinding, and polishing jobs at home. As it weighs only 3.6 pounds, there are no hand cramps even during long hours of extensive usage in, let's say, a detailed home renovation project. 
Talking about home renovation, Porter-Cable has also included a tool-free accessory changing facility. For quick swapping of the blades or any other part, all you gotta do is squeeze the handle, and the current accessory comes loose. Take the new blade, turn it, and resume your work! It's that easy. Moreover, the 3-position handle comes with an over-mold grip, giving you enough space to have a firm hand over the tool. 
Our point is, this is an OMT designed for household needs!
What could have been better?
While most user reviews sounded pretty positive, some complained about excessive noise from the brushed motor of the device. Also, care must be taken not to take the tool to a professional job site, as it's a light-duty OMT.
Pros
3-position over-mold grip

Lightweight

Comprehensive toolkit

Variable Speed
Avid Power 3.5-Amp Oscillating Multi-Tool
Avid power is one of those young brands, which is gaining a lot of following because of their perfect mixture of convenience and high performance. This 3.5-amp OMT drew our attention with its attractive red/black color scheme, but as we dug deep, we found this is a wonderful mid-range tool packed in a large tool bag with loads of other accessories.
Sale
Why did we like it?
To start with convenience, let us tell you both Avid Power drill sets and OMTs are universally compatible with bits, blades, and sanders of all the major companies. So, you can easily fit a Makita blade with this OMT and finish that pending polishing task with ease. Moreover, controlling the 6 adjustable speeds gets so convenient with the comfortable dial, and the 15,000 – 20,000 OPM range fits a lot of metal scraping tasks that require high but controlled speeds.
One trailblazing feature that sets this product apart is its large oscillating angle of 4.5 degrees. This means significantly less time to finish any task of woodcutting or metal tubes. With more angular space, the work gets more efficient as the blades can touch a lot of surface area of the workpiece. 
And the Quick-Change accessory system comprises a locking level that easily detaches the set pieces without the help of a wrench, and this inclusion makes it a perfect home renovation assistant. Add to that an ergonomic design as well as a large assortment of blades, brushes, and sanding papers; you have got a versatile home tool to fix anything amiss.
What could have been better?
The half-round blade has a problem of getting misshapen after a short period of use. Also, some users have commented that with time they get jammed in the accessory slot, making it all the more difficult to remove. But except for the small half-round blade, we do not have much to complain about this device.
Pros
Large oscillating angle

6 adjustable speeds

Quick-change accessory system

Universal compatibility of parts
Cons
High noise in the top speeds

Defective half-round blade
If you are a home renovation fanatic, the odds of coming across this versatile OMT is high. VonHaus is a proud manufacturer of a range of homecare, lifestyle, and indoor/outdoor maintenance products. They have been catering to the American household for over 20 years, and today we look forward to the design master's cordless OMT. Let's see how this product fares.
Why did we like it?
The VonHaus 20-piece accessory set forms a comprehensive toolkit for any casual hobbyist or DIY'er. We claim this because its features make the product a storehouse of convenience. First, this oscillating tool comes with a powerful 2Ah battery, which gives you an effective power of 18,000 OPM. What's more, the oscillation rate ranges between 8,000 – 18,000, and that's what makes this tool versatile. 
Like other Vonhaus products, this oscillator also scores high in durability with its cast aluminum gear head. The best part is, despite being sturdy, it doesn't weigh down on your hands, and in this compact tool, they have also managed to install a trustworthy dust-extraction system. It minimizes the amount of mess during work by channelizing the debris through the detachable hose.
Not to forget, the added LED light, the quick-release blade change system, and a large assortment of wood blades, only add to the enormous potential of this tool kit. We believe this would be a worthy investment for all those looking for a versatile kit that does everything at once. 
What could have been better?
Well, one upsetting fact about this otherwise decent OMT is the body of the tool isn't durable enough. Moreover, some user reviews have confirmed that the battery clip breaks away if not carefully handled. These two negative aspects can be prevented if you don't undertake any rough use with this device.
Pros
Supreme convenience

Added LED light

Blade changing happens very fast

Lightweight
A multi-tools list without any Craftsman product is a list that's not yet complete. It is a proud innovator of some trailblazing models in the field of construction and power tools. The best part about this company is it has something for everyone, be it the professionals who know what they're looking for, or the amateurs just dipping their toes in the field. That's why we chose this medium-range OMT for casual hobbyists and passionate DIY'ers.
Why did we like it?
Frankly, this seems more like a bridge product than something that's designed for the first-timers. We claim this because its motor belongs to the patented V20 cordless series of Craftsman, so you can rest assured with its top-notch performance. 
Talking about performance, its variable speed technology ranges between 8,000 – 18,000 OPM, giving you optimal control over all kinds of grinding, polishing, and sanding tasks.
So, apart from delivering high-quality performance, this OMT is also quite versatile. The multi-tool kit of this product further enhances it with a package of 14 tool pieces, including sanding plates, wood blades, a bi-metal blade, and 3 kinds of sandpaper. 
Like most other tools of this list, Craftsman has also included a tool-free universal attachment system that allows quick accessory change without any help from other devices. Finally, its comfortable contoured over-molded handle and an LED light help you reach tight spaces irrespective of light and spatial conditions. With Craftsman, you have your jobs covered!
What could have been better?
Although powered by a lithium-ion battery, its juice seems to run out fast. This is the only reason we couldn't call it a professional's choice as job sites demand powerful beasts that can last an entire day of rigorous work. This fact made the product lose 2 stars, but if you can live with short battery life, don't miss this OMT.
Pros
Comfortable over-mold grip

14-piece versatile toolset

Belongs to the powerful V20 series

High speed for the price
How to miss the legacy of Rockwell when we are discussing multi-construction and power tools? We have included 2 Rockwell OMTs in the list, and each has some specific USPs that we couldn't ignore. And if you're apprehensive about the company, let us tell you it's the one-stop-shop for everything related to homemaking, indoor or outdoor.
Sale
Why did we like it?
Frankly, what impressed us the most about this 3.5-amp OMT is its mammoth assortment of a toolset that includes 32 pieces of wood cutting blades, semi-circular blades, and over 25 kinds of sanding papers. So, no more stumbling across shops for any intricate home renovation task. The Sonicrafter F30 comes with 4 degrees of oscillation, which makes space for fast cutting as well as smooth control. But it doesn't end here!
All the usual features that you'd find in a top-notch OMT are there in these remarkable models of Rockwell. The tool-free blade change system has cranked up with a hyper lock facility, that provides 1 ton of clamping force. So, you can rest assured that every single accessory remains tightly attached to the tool to give you the best performance with the least hindrance.
Moreover, its universal fit system, ergonomic grip, and constant speed control with the comfortable dial combine to give you a remarkable output every time. Also, with a 3-year product warranty, you will always get an unrivaled performance in comparison to its competitors. Thus, a must-buy!
What could have been better?
Everything was going great with this OMT until we stumbled upon many reviews talking about the low quality of some of the sanding papers. Also, it seems Rockwell has tried to make a comprehensive kit but didn't care to include tools for grout removal and rasping. That was pretty upsetting.
Pros
Solid power and grip

Hyperlock tool-free accessory change

Top-notch variable speed dial

Universal Fit system for all-brand tool compatibility
Cons
Grouting and rasping tools missing

Sandpapers not of good quality
The ever-expanding lineup of the M12 series has the powerful 2426-20 model, which we believe is going to satisfy all your home renovation as well as a lot of job site demands. And apart from this particular product, Milwaukee needs no introduction beyond its reputation of packing the most optimum features in the minimum of space and price.
Why did we like it?
With over 20 different tools in the M12 lineup, an oscillating multi-tool was quite inevitable. So, let's start with the first look and feel of it. The OMT comes in a sleek and slim design, sporting a cool red/black color scheme, simple curves, and an over-molded rubber grip throughout the tool. It has a perfect weight/length ratio and doesn't weigh on your hands.
Moving on to its features, we were quite excited to find this OMT has 12 different variable speeds, while most multi-tools rise to 6. You can switch between 5,000 to 20,000 OPM, and a more significant number of stops means more versatility since we could gear up the tool to the exact speed. It shows its wonder during intricate sanding jobs as well as woodwork.
Also, talking about sanding, the device comes with separate sanding and grouting heads, which are experts in getting into tight spaces. And its powerful 3rd gen Red Lithium battery gives a reliable runtime of 15 minutes, so you need not worry about a shortage of power anymore. With careful power expenditure, the device will last you through 3 sanding jobs with ease.
What could have been better?
Sadly, this top-notch model has a consistent problem of overheating. It takes 10 – 15 seconds to start the device with the switch, and so overheating becomes inevitable. It's a pretty unexpected blotch on a Milwaukee product, and we hope they fix it in the future.
Pros
Universal adapter

12-speed settings

Separate blades for sanding and grouting

Accurate fuel gauge

Durable battery
As promised, here we are with another superb model of the legacy called Rockwell. While the F30 mastered superfast accessory change, superior gripping mechanism, and lots of other stuff, the F80 has had a significant improvement in the form of a 'duo-tech' feature. This is something that no other brand has managed to include in its OMTs so far.
Why did we like it?
Well, enough of that suspense! Duo-tech oscillating technology is much like the dial that controls the variable speed in any power tool. With this feature, you can easily adjust the oscillating angle of the OMT, and its range is between 3.4 to 5 degrees. For the more intricate jobs, go for the angles at the lower end, and for fast, aggressive cutting, a 5-degree cut will be great! This is a revolutionizing feature, and we're thrilled to find more about all its uses.
Moreover, its 4.2-amp motor is robust and supports constant speed without getting jammed. This high-quality motor makes the device one of the most revered by construction workers or any other heavy-duty worker. And another trailblazing feature of this model is its immense cutting load of 35 pounds, one of the highest in the industry.
Apart from these, the F80 comes with all the features that F30 has, for instance, the variable speed control, LED light, Universal Fit system, and hyper lock tool-free clamping system. All of this combined easily makes the OMT one of the top choices in the industry.
What could have been better?
Most user reviews have been pretty positive, and even we tried so hard to find some functional faults with this device. However, there is one issue that keeps cropping up, which is the motor burns out really fast. And by burning out, we mean getting totally worked up and not functioning anymore. So, if you go for this tool, make sure you don't forget to service the OMT from time to time.
Pros
Duo-tech oscillating technology

Highest cutting load

Variable speed

Constant speed without getting jammed

Hyperlock tool-free clamping system
When it comes to purchasing home renovation tools or professional toolboxes, we tend to confuse quality and the price. Well, it's not our fault as some of the best products of the industry also come with the highest price tags. But Tacklife is of a different opinion as we have seen with all its powerful tools such as hammer drills, impact drills, ratchet drivers, drill sets, you name it.
But is this product worth considering? Let's find out.
No products found.
Why did we like it?
Let's begin by saying one thing right off the bat here. This isn't the perfect choice for a professional. But if you are looking for a quick fix for your home renovation projects or any other light-duty task, the PMT01B can be the most appropriate product for you. It comes with 6 stops of variable speeds while its highest speed rises to 15,000 OPM, and that's pretty decent for household jobs.
Moreover, even the mid-range models of Tacklife comprise the tool-free QuickChange Accessory system, and changing blades isn't at all a problem with this OMT, as is usually the case with others in the price range. And its 1-hour fast charger comes with a 100-240 V fuse that can endure random fluctuations in the mains, going a long way to protect the internal components of the oscillator. 
What could have been better?
We didn't like the fact that Tacklife didn't pay as much attention to the battery as they did with the charger. The battery is of poor quality and drains out pretty fast. And its light body seems flimsy as well, but home renovation projects are surely a cakewalk for this model.
Pros
6 variable speeds

1-hour fast battery charger

The charger has battery protection features

LED light

Ergonomic soft grip
Cons
Battery life

Build material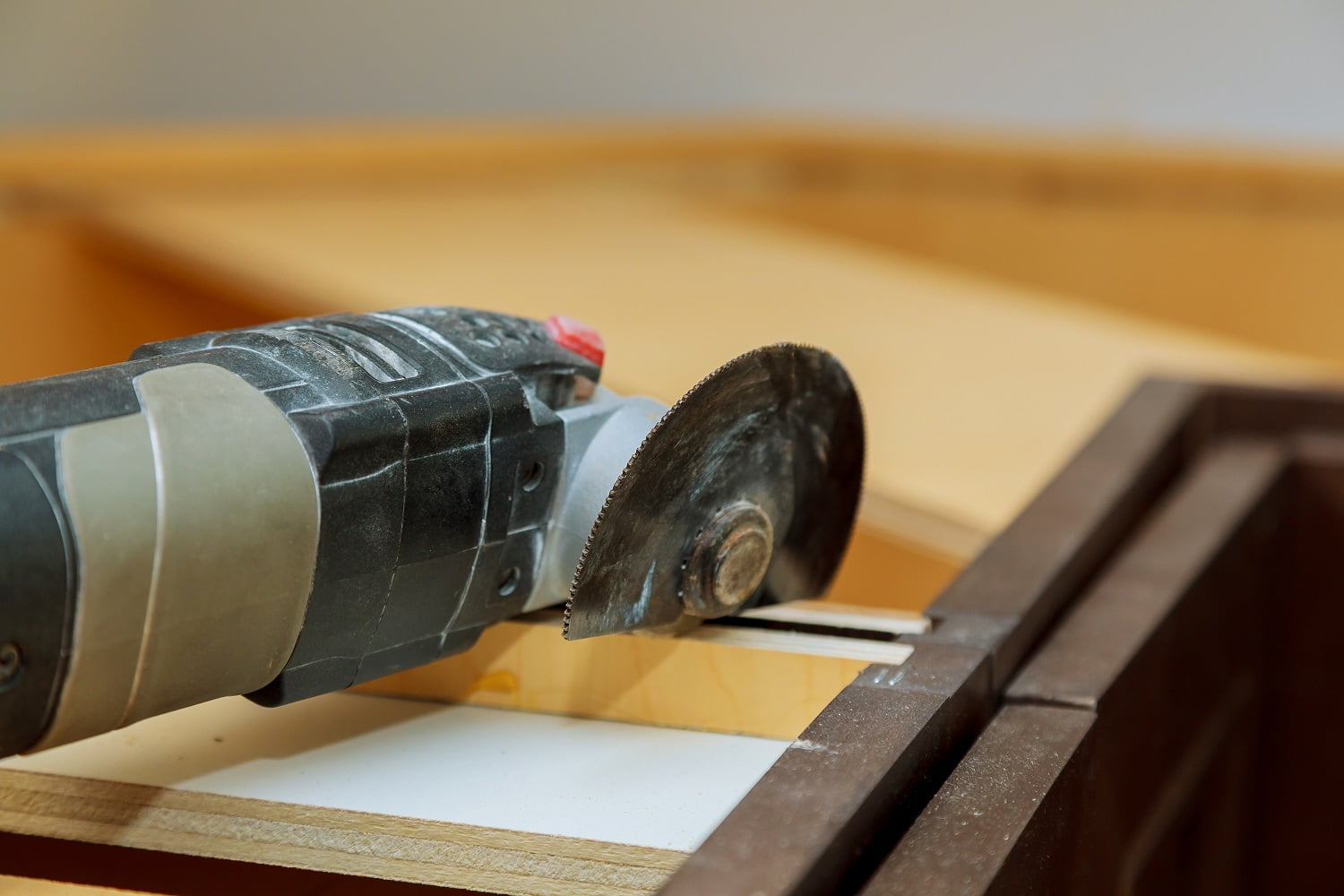 Cordless Oscillating Tool Buyer's Guide
So, are you just dipping your toes into tool shopping and also an enthusiast DIY'er? Well, we love those people who wanna do everything on their own, starting from shopping for the required tools to the end of the desired project. But however much we are proud of you, we're also skeptical about the wrong tools you might bring home, getting sucked in by the fancy gimmicks.
Therefore, we have also given a detailed buyer's guide so that you know which one's the worthiest device to throw the money on. Hop in!
To get cords or cordless, that is the question!
Ask yourself this simple question, and then we'll get into the details: do you favor portability over power, or is it the other way round? Well, depending on the project type and workspace, you gotta decide on this question. For cordless models, you need to find the devices which have a longer battery life, but they have a disadvantage of less power (max 22,000 OPM) if you wanna stay within a decent budget.
And if you want more power, then you need to choose from some of the corded models. There are lots of high-power options if you need an oscillator for a professional job site. So, choose wisely!
OPM
By now, you must be quite familiar with this term, which expands to Oscillations Per Minute. And frankly, the more, the merrier! But it's even better to go for a model that has a broader range of OPM rather than merely having an OMT of ridiculously high speed. We say this because, with a wide range, the tool becomes significantly more versatile, as is evident with the tools that we discussed here. 
Let's say, an OMT that ranges between 15,000 – 22,000 OPM will score lower in terms of versatility than the one ranging between 5,000 – 15,000. With the latter, one can perform a varied amount of tasks, starting from the heavy-duty ones to the most intricate woodwork. Get the difference?
Brushed/Brushless
It again depends on the set priorities, but we prefer the smooth functioning of brushless motors any day. The only downside of brushless motors is they usually are less durable than the brushed motors as friction and dust wear out the soft brush material.
And out there in a professional job site, there's only so much one can do to prevent any random particle entering their device. But if you're looking at simple home renovation projects and repairs, don't settle for anything other than brushless motors. With it, you can do all your projects throughout the day, save that annoying noise of brushed OMTs. 
Moreover, with proper maintenance and regular status check of the motor, brushless motors will last you for years.
Universal Fittings of Accessories
We saved one of the most important criteria to look for the last, just so that you don't forget! And out there in the market, no one is honest enough to remind you of this feature, just to increase their profit margins. But yeah, this IS important as it's not a very happy task to run around looking for the perfect bits and pieces that would fit your oscillator.
Therefore, never settle for anything less than the Universal Fit System. Most of the models listed here come with this feature because the hassle on the other end is enormous, tremendous, and all other adjectives one can conjure! So, there.
Verdict
Now that we have reached the end of this extended piece, we thought it'd be great if we did a quick recap with our final verdict. Given such a long list of equally compelling products, it's only normal to get confused and hit a dead-end. So, we decided to help you with the final step…
Well, we'd tell you right off the bat here that the 2 Rockwell models we mentioned are clear winners in their own races. While the F30 could be the perfect first-love of amateurs, the robust F80 will surely cater to all professional needs.
But if you're looking at a tight budget, it's advisable to check out the durable Tacklife model or the Milwaukee 2426-20. Both have some unique features, but they are not suited for heavy-duty jobs.
Finally, for heavy-duty construction and carpentry work, staying within the budget is tight! So, for budget-friendly professional models, we advise you to go for the bridge models such as the Makita XMT03Z, the VonHaus model, or one of our favorites, the Bosch PS50-2B.
We believe we could answer all your doubts today. And we'd like to end with a final passing note: When in doubt, always think about your needs.
Tell us what we missed in the comments and stay tuned for more reviews!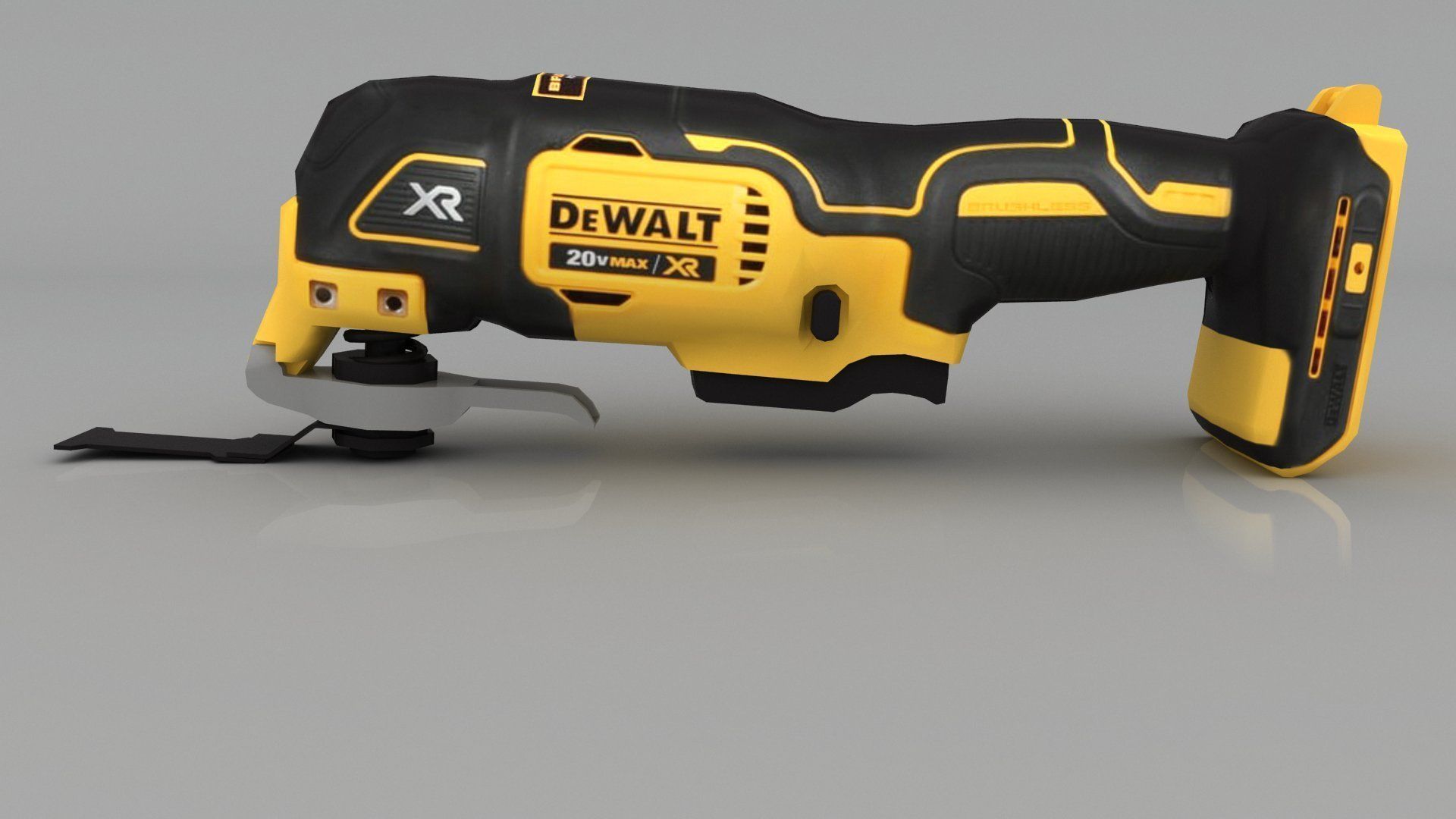 Related Article
11 Best Oscillating Tools Right Now | Buyer's Guide and Reviews
13 Best Screwdriver Sets on the Market Today
Top 13 Useful DIY Tools for Your Projects
11 Best Hammer Drills on the Market Today
11 Best Tap And Die Set on the Market Today | Buyer's Guide
11 Best Torque Wrenches on the Market Today | Buyer's Guide
11 Best Multi Tools Reviewed | Buyer's Guide
11 Best Angle Grinders on the Market Today
13 Best Chainsaws for the Money 
11 Best Wood Chisels to Enjoy Today | Buyer's Guide
11 Best Sliding Compound Miter Saws
11 Best Belt Sanders Right Now
13 Best Stud Finders – Review & Buyer's Guide
13 Best Axes  | Buyer's Guide and Reviews
13 Best Bench Grinders of Saws  
Tekton Tools Review | Craftsman vs Husky vs Tekton vs Gearwrench
13 Best Punch Down Tools – Reviews & Buyer's Guide
7 Best Concrete Grinder, Planers, Scarifiers Reviewed
13 Best Drill Bits for Metal Right Now
Radial Arm Saw vs Miter Saw [Differences & Winner]
ROCKWELL VersaCut RK3440K Mini Circular Saw [Review]
Cobalt vs. Titanium Drill Bits [Differences & Winner]