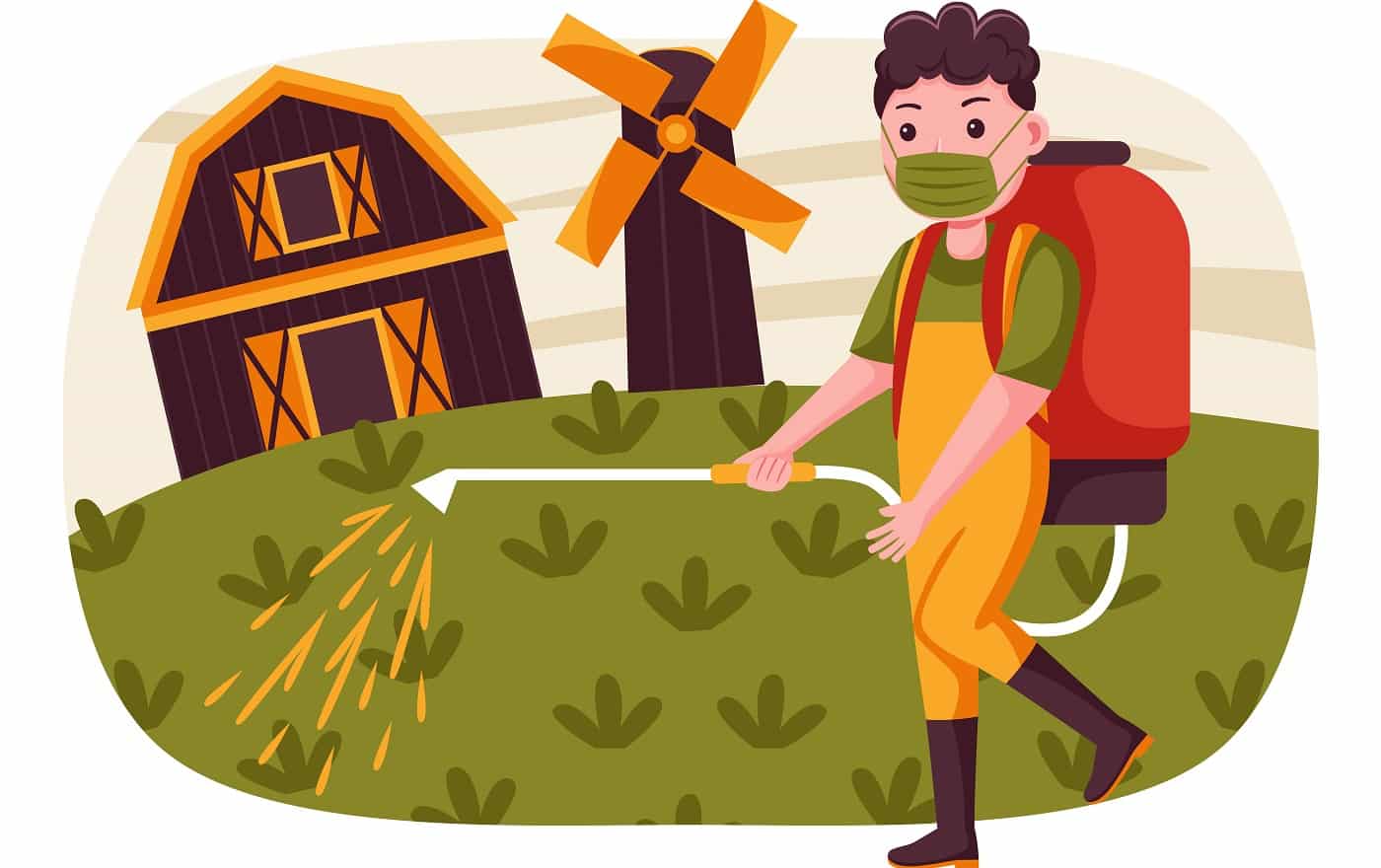 Those who maintain their own lawns know there's always a host of problems to be tackled; Crabgrass is one such persistent thorn in the side.
Not only can it grow very quickly, but if left unchecked, crabgrass soon makes the lawn look unaesthetic. The best way to combat this situation is by taking preemptive steps and killing the same. To that end, we've compiled a list of the best crabgrass killers that'll also prevent further growth of weed. 
When you step into the market to choose the right product, you'll soon realize there are different categories of crabgrass killers. Many of these options not only attack crabgrass but also cause problems for other kinds of growths in lawns. 
Plenty of buyers don't wish to kill vegetation indiscriminately and therefore opt for specialized products that are adept at managing a crabgrass spread. Today, we're going to let you know about 13 such products. 
Let us dive into the details of such preventers and killers without delay. 
Top Crabgrass Killers and Preventers
IMAGE
PRODUCT
DETAILS

Our Top Pick

Our Top Pick

Scotts 26003 Turf Builder Triple Action

Prevents crabgrass growth for up to four months 
It can be used on all kinds of grasses 
Has triple action 

VIEW LATEST PRICE →

BioAdvanced 704140 All-in-One Garden Herbicide

The sprayer works with one touch 
Kills crabgrass to the roots 
Rainproof for up to one hour 

VIEW LATEST PRICE →

Ortho WeedClear Lawn Weed Killer

Can kill over 200 kinds of weeds 
Resistant to rain for up to an hour 
Application via the hose attachment 

VIEW LATEST PRICE →

Tenacity Turf Herbicide

Contains 40% Mesotrione 
5-8 years shelf life 
Can be applied pre and post-emergence 

VIEW LATEST PRICE →

Primesource Quinclorac Select Crabgrass Killer

Can be used for residential and non-residential turfs 
Contains 18.92% Quinclorac 
Herbicide can be applied after the emergence of crabgrass 

VIEW LATEST PRICE →

BASF Drive XLR8 Herbicide

The liquid formation is water-based 
1 bottle can treat an acre 
Dries up under an hour 

VIEW LATEST PRICE →

Quinclorac 75 DF Herbicide

Applicable post emergence 
Contains 75% Quinclorac 
Suited for residential and commercial turfs 

VIEW LATEST PRICE →

Roundup Lawns Crabgrass Destroyer1

It takes 4-7 days to work 
Can be applied before or on the day of seeding 
Created for types of northern grass 

VIEW LATEST PRICE →

OrganicMatters Weed Killer

Natural and doesn't contain glyphosate 
Can eliminate weeds in less than 24 hours 
Dries quickly 

VIEW LATEST PRICE →

GreenView Fairway Formula

Three lawn treatments with one application 
The formulation allows 65% of nitrogen to be slowly released 
Can cover 15,000 square feet 

VIEW LATEST PRICE →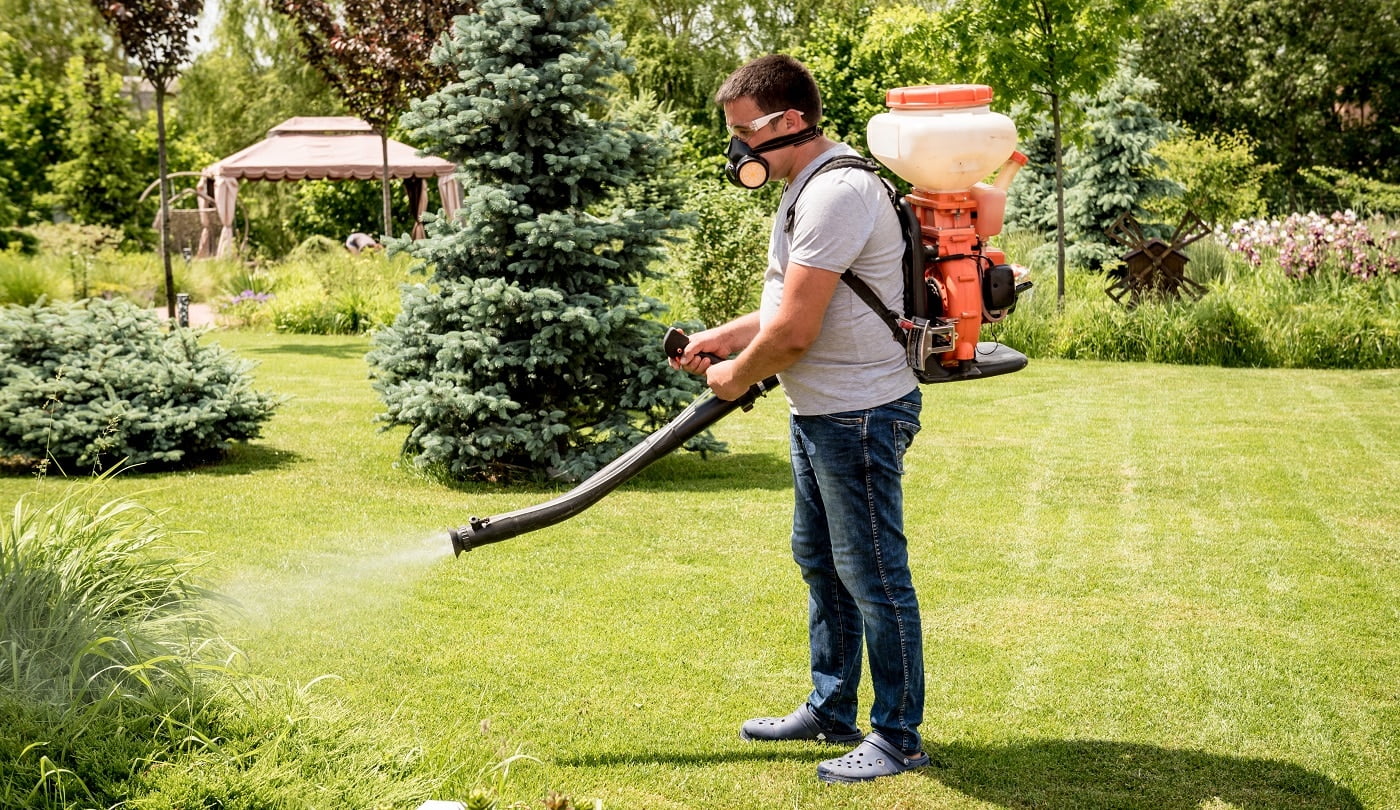 Everybody loves multi-functionality. Therefore this Scotts three-in-one product stands out due to its ability to kill other harmful vegetation, prevent crabgrass from growing, and maintain lush greenery. No matter the season, this item lives up to its reputation for effectiveness. You can also be sure that it works equally well with all kinds of grasses.
Sale
Why Did We Like It? 
Scotts puts an immense amount of faith in their product, which in turn inspires confidence. We've noticed how the Turf Builder fulfills three functions in one go. Used across the seasons, this crabgrass preventer and killer can also stop the growth of other unwanted weeds while improving the overall greenness of your lawn. 
Understandably, everyone might not be too comfortable with using such pesticides. But, Scotts makes the process easy even for newcomers. This product is simple to prepare and then apply. All you have to do is calculate the size of your lawn and then decide how much of this pesticide you have to use. 
Since it can be used on all kinds of grasses, it has found a different kind of appeal among various users. Moreover, it lives up to certain industry standards and delivers everything that a gardener might require to keep pesky crabgrass at bay.
What Could've Been Better? 
Though there aren't many complaints about how effective this product is, some users have pointed out that it is a little pricey. Obviously, this might discourage newcomers who aren't willing to spend so much. 
If the prices could be made a little more competitive, this Scotts pesticide would surely be more popular in the right circles. 
Pros
It can be used in all seasons

Varied areas of application

Compatible with different kinds of grasses

Easy to use
If you're looking for a no-nonsense approach to getting rid of crabgrass and preventing it from returning, then BioAdvanced has the answer to your worries. The 704140 herbicide has an exclusive formula that is ideal for large spaces. With easy and varied applications, this all-in-one item manages to distinguish itself from the rest.
Why Did We Like It? 
BioAdvanced has spent a lot of time coming up with a unique formula that makes a quick impression due to its ability to fulfill more than one function in a single go. This mixture contains weed killers that are guaranteed to work. 
By attacking weeds to their very roots, the problem is dealt with completely. This prevents the issue from recurring. At the same time, this herbicide doesn't harm any other vegetation in the lawn if users follow instructions. 
Since newcomers might have a hard time administering it, manufacturers have also come up with a solution to the problem. Spraying is easier than ever, and one just has to attach the hose to the bottle and start applying it. Due to this, covering large areas quickly is a piece of cake. 
Finally, the ability to remain resistant to rain for around an hour ensures that this herbicide doesn't get washed away too quickly. The longer it remains in the soil, the more you'll see its effectiveness increase significantly.
What Could've Been Better? 
While this herbicide is effective for other weeds after just one application, it takes considerably longer to tackle crabgrass. Users have found that it needs three to four sittings to handle the situation. Although the current version is concentrated, manufacturers might decide to improve the strength of this BioAdvanced herbicide in order to improve its functioning time. 
Pros
Highly effective against crabgrass and other weeds

Easy to apply

Multiple uses

Remains for a longer time
Cons
Takes longer to kill crabgrass
Ortho believes in quick and complete action that bears good results. Therefore, their weed killer lives up to this principle. Not only is it easy to use, but can also be applied in various situations. You'll see how easy it is to kill other weeds apart from crabgrass too. Since the product is rain-proof, it remains longer and keeps acting to prevent the growth of unwanted vegetation.
Why Did We Like It? 
Effectiveness and comfort of use walk hand-in-hand when you choose the Ortho WeedClear Weed Killer. Apart from having an adverse effect on crabgrass, dandelion, and clover, it doesn't harm any other vegetation. Moreover, users find it applicable to different kinds of grasses. 
Ease of use is another major factor working in this product's favor. This item can be used to cover large areas in a very small amount of time. All one has to do is attach a hose to the bottle and start spraying. 
Since it kills pesky vegetation right down to the roots, there is no fear of them returning. At the same time, you can be sure one application of Ortho's product is enough to tackle the problem. Besides, the weed killer also stays on for a long time because it is resistant to a certain amount of rainfall.
What Could've Been Better? 
Users have noted how the hose spraying system works wonders. But, sometimes, the build is not strong enough, resulting in parts breaking a little while after the hose is attached. Due to this, buyers find it difficult to keep using the product. By improving the quality of the materials used, this problem could be easily tackled. 
Pros
Acts quickly

Easy to apply

Multiple functions

Remains in the soil longer
Cons
The container could be made of sturdier materials
Tenacity has come out with a herbicide that provides holistic protection against crabgrass. It can be used before to kill the weeds and is also applicable later to prevent the problem from returning. Essentially, the chemicals act to remove the seeding process, ensuring that weeds never return and make your lawn look bad.
Why Did We Like It? 
A lot of items work best in preventing crabgrass from returning, while others merely kill the existing crabgrass but do nothing for the future. When you rely on the Tenacity herbicide, you can automatically use it during both stages of the problem. 
If it is used while the crabgrass is growing, you'll see it attacking the roots and eliminating the intrusion. At the same time, it also prevents further seeding. The problem with crabgrass is that seeds spread, and so does the weed. By stopping this process, the herbicide effectively resolves any problem. 
Naturally, this herbicide also targets other problems, which increases areas of application. Crabgrass is not the only weed this item takes care of. Apart from all the benefits listed, the shelf life is great too. Tenacity Turf Herbicide can be stored and used for five to eight years after it has been manufactured if it is stored in proper conditions.
What Could've Been Better? 
There's no doubt about the overall effectiveness of this herbicide, but it does not act fast. Users have noted that about a week elapses before it shows any impact on weeds. By making it act faster, manufacturers could ensure that the problem is addressed much quicker. 
Due to the slow nature of work, this item can't be used if the situation is dire and the crabgrass needs immediate culling. 
Pros
Works during and after crabgrass growth

Easy to apply

It lasts for a long time

Highly effective functioning
Cons
It takes a long time before it starts functioning effectively
Even after crabgrass has emerged, you need an instant solution before the look of the lawn is permanently ruined. For such situations, the Primesource Quinclorac product comes in handy. Not only can it be applied in various areas, but you should see results pretty soon. Known for its effectiveness, this Primesource crabgrass killer is a favorite among several gardeners.
Why Did We Like It? 
The herbicide is well aware of its capabilities and makes an immediate mark due to its effectiveness. While the most use is reserved for after the crabgrass infestation has occurred, some choose to apply it before the seeding process. It yields great results, as well. 
When you go with Primesource, automatically, areas of application increase. This herbicide is mixed in a manner that makes it suitable for turf, which is commercial, as well as non-commercial. Some users prefer heightened effectiveness; in which case, it should be combined with seed oil that is methylated. 
Apart from the safe and easy application, you'll also notice how this product works just as well to stem the growth of other weeds and unwanted vegetation. Therefore, it emerges as an overall protector of your lawn or garden. 
Finally, this is an item you can rely on and choose every time you want to get the job done quickly with the best results.
What Could've Been Better? 
For the most effective use, this herbicide has to be applied repeatedly. Naturally, some users expect a concentrated formula that'll take effect after a single round of use. By strengthening the product, manufacturers might attract more users who're not willing to put in the effort of spraying this herbicide more than once. 
Pros
It can be used in various places

Effective against different weeds

Easy to apply

Works effectively
Cons
It takes more than one round of application to function
Some options just stand out because they're far ahead. The BASF herbicide employs the latest technology, which makes it one of the best crabgrass killers on the market. Be it any pesky weed; this item can work wonders in taking care of the problem and ensure you don't have an encroached lawn.
Why Did We Like It? 
The special formula leaves a quick impression since it is adept at controlling a variety of weeds. Therefore, even though you might choose this as a spectacular crabgrass killer, you'll end up delivering holistic protection for your lawn. 
On top of that, the BASF herbicide is water-based, so spraying it is incredibly easy. A single bottle can service an acre too, which is why several users prefer to buy this item. The cost-effectiveness is an obvious edge in this case. 
While most herbicides take time to dry up, increasing their chances of being washed up, this BASF item dries up in under an hour, ensuring faster absorption. If you want effectiveness to be even more heightened, then opt to use this product along with Microyl oil replacement treatments. 
Treating weeds with this herbicide ensures that they won't return again, which is what makes it a top choice for numerous customers.
What Could've Been Better? 
The product targets crabgrass and weeds, but if it isn't applied properly, desired grass can get affected as well. We've noticed yellowing, which can be prevented by streamlining this impact of the herbicide. Alternately, strict warnings about the application process should be outlined in labels to prevent such situations for other users. 
Pros
Easy to apply

Suited to work against different weeds

Can cover large areas

Faster absorption guaranteed
Cons
Herbicide can adversely affect desired vegetation in the lawns or gardens
No matter what turf you're on, greens have to remain lush without interference from crabgrass and other such weeds. This is where the Quinclorac 75 DF herbicide comes into action. It is extremely dependable and effectively controls crabgrass infestations after they've begun to emerge. Now, keep your land weed-free with the help of this product.
Sale
Why Did We Like It? 
Since this herbicide can be used on a variety of turf, therefore the wider range of applicability endears it to more users. Irrespective of whether the grass is meant for residential or commercial purposes, or even if the turf is intended for sports, the Quinclorac 75 DF herbicide jumps to the rescue. 
Not only crabgrass but other weeds are effectively managed as well by controlling their growth and spread. Thus, the pristine nature of turfs is protected at all costs. 
Once you start using the product, it becomes clear how easy it is to apply. Naturally, this is a big bonus for new users who aren't that comfortable with complex application systems. Moreover, this herbicide can cover a large area improving its efficiency as well. 
By targeting the required weeds, while not affecting other vegetation, it separates itself as a specialized herbicide. When you're relying on the Quinclorac product, you can be sure of getting the best results in a short time.
What Could've Been Better? 
Most users who've tried this product have praised its effectiveness. But, we've noticed that it doesn't have a measuring device. Obviously, this makes it difficult to gauge how much herbicide should be used. Newcomers have more trouble, especially. 
The inclusion of the same would make the application process much easier and ensure that it isn't wasted unnecessarily by spraying more than the required amount. 
Pros
Applicable in wide areas

Works quickly

Treats a variety of weeds

Easy to spray
Cons
It does not come with a measuring device
If you're facing problems with exceptionally tough crabgrass, and all other herbicides seem to be failing, then choose the Destroyer1. With a special formula, it can get rid of problems without harming the vegetation of lawns. The quick and effective item also comes with a unique indicator that can help the uninitiated understand when this crabgrass destroyer is working.
Sale
Why Did We Like It? 
Since it claims to get rid of even the toughest crabgrass, the item inspires a great deal of confidence. However, you have to apply it before the time of seeding or even on the day of seeding. But, while being tough on weeds, this special formula will never harm any of the desired vegetation. 
We've noticed that it starts working within a week, which is a decent functioning time. The eyecatcher is the unique whitening of the affected areas. New users might not realize whether this crabgrass destroyer is effective, so a coloration serves as an indicator that helps them understand. 
At the same time, we've seen how the product is easy to apply and covers a large area. Naturally, users are drawn to the value of money when using it. Furthermore, this crabgrass destroyer attacks the root of the problem, ensuring that infestations don't return to the lawn anytime soon.
What Could've Been Better? 
While the application process is easy, thanks to the sprayer powered by battery, we've noticed how it sometimes stops working. Naturally, this increases hassles for users who have to manually apply the product. 
By ensuring that the spraying system is made of sturdier materials, the manufacturers could take the right step in making this an even more popular choice among gardeners. 
Pros
Impacts targeted areas

Highly effective

Great indicators for newcomers

Specialized formula
Cons
A sprayer could be made of sturdier materials
Natural and highly impactful, the OrganicMatters Weed Killer is preferred by users looking to get quick results. Thanks to its powerful formula, it works in less than 24 hours to eliminate weed problems. Now, you can get rid of crabgrass infestations overnight and maintain a lush lawn with minimal effort, thanks to this wonderful option.
Sale
Why Did We Like It? 
As a natural product, you can be sure that this weed killer won't harm your vegetation in the long run. The lushness is preserved, and no matter when you apply the OrganicMatters item, it takes effect in less than 24 hours. Thus, one has to praise the powerful formula that works effectively while remaining environment-friendly. 
Once you begin using it, you'll also notice how it dries faster than several other variants. Thus, the absorption process is much quicker, and the chances of the product being washed away by water are greatly reduced. 
Furthermore, the weed killer has various areas of applicability, which endears it to a lot of users. You'll also see how they work for all kinds of pesky infestations, including crabgrass. The manufacturers take immense pride in their product, which is why it comes with a thirty-day money-back guarantee. 
If you aren't satisfied with the weed killer, then you can simply reach out and get the cashback. Obviously, having a secure investment attracts several users too.
What Could've Been Better? 
Due to the strength of the product, it might adversely affect surrounding grasses or vegetation. Thus, it would be better for manufacturers to have proper warning labels for application and use to avoid these situations. 
In the current state, it is best to use this killer where the other vegetation is patchy, or take special care to just target the crabgrass or weeds while spraying it. 
Pros
Natural product

Quick action

Easy to apply

Highly effective
Cons
Warning not clear about product adversely affecting surrounding vegetation
The GreenView Product works with a degree of professional efficiency and is a great DIY option to control crabgrass and other weeds. For fast and efficient results that ensure your lawns remain green, you can always rely on this. Since the best quality materials go into making the special formula, you never have to worry about the overall health of your lawn.
Why Did We Like It? 
Made with some of the best materials, this formula is highly effective and makes for great DIY treatment options. Since it can combat over 200 types of weeds, you don't need anything else to protect your lawn or garden. 
Moreover, it is aimed at newcomers too, which is why the application process is relatively simple. Users are bound to notice how a single container of the formula can cover an impressive area, making this a cost-efficient option. At the same time, three treatments are possible with one application. 
It blocks crabgrass growth, kills existing weeds, and improves the health of lawns. Thus, you can expect a lush and clean lawn after you apply this product. Moreover, feeding is steady, so results come consistently. 
Since the manufacturers place a lot of trust in the product, they try to guarantee user satisfaction. But, if you aren't happy, then a cashback option is put in place. Due to the security of the investment, several gardeners opt to use it.
What Could've Been Better? 
Since it is also promoted as a fertilizer that helps growth, some users expect it to function well. But, as it turns out, the plants and vegetation don't do too well in shaded areas. We've noticed how the full sun allows good growth, but despite applying the product, places in the shade don't show much growth. 
Perhaps focusing on the nutrient delivery system would address this problem and go a long way in satisfying users. 
Pros
Made with the best materials

Diverse uses

Easy application

High effectiveness
Cons
It doesn't promote equal growth in shaded regions
With Preen Lawn Control, you don't need to decide whether you have to kill the crabgrass or prevent further growth. You can do both by applying it smartly and stopping the seeding process. Your lawns are bound to thank you for it since the product ensures a degree of lushness that is only possible without encroachment from weeds.
Why Did We Like It? 
The best thing about the Preen Lawn control is that you can use it in all seasons and observe it having an effect within a short time. Whether your problem is with an existing crabgrass infestation or an emerging one, there is only one solution. 
Since it attacks the roots, you can be sure that the crabgrass problem won't return immediately. At the same time, this lawn control system is effective for other weeds as well. Therefore, this one product provides holistic protection and ensures the grass always remains green. 
Targeted at pros and newcomers, the application process is made especially simple. One container also covers a relatively large area, which ensures that the value for money is enjoyed by users. 
If you're looking for a reliable product that can get the job done without any hassles, then Preen Lawn Control is just the right way to go for you.
What Could've Been Better? 
Although it is highly effective, users have noted that more than one application is required for the crabgrass to be eliminated completely. Thus, it causes a little bit of a hassle as far as usage is concerned. 
By making the formula a little stronger, manufacturers could address this issue. Naturally, it would ensure that one application gets rid of the crabgrass easily. 
Pros
It can be used in all seasons

Tackles problem at roots

Easy to apply

Multiple areas of use
Cons
More than one application needed to get rid of crabgrass
When the crabgrass infestation gets out of hand, you need to call in Primesource Quinclorac Crabgrass killer. It is a liquid herbicide that uses the latest technology. While crabgrass is primarily combatted through this mechanism, you can rest assured that it fights the growth of other weeds too. This ensures your lawn remains green at all times.
Why Did We Like It? 
Compared to alternatives that opt for dry flowable mechanisms, this liquid option functions much better. You can be sure of seeing superior results, especially if you use it in conjunction with other items like seed oil that is methylated. 
Most users love the fact that this crabgrass killer is suited for various turfs. So, be it a residential or commercial space, and even if the grass is meant for sports, you'll see how the product works wonders to maintain a satisfactory lushness. 
When you start using the crabgrass killer from PrimeSource, it becomes clear how easy the application process is. On top of that, you can treat your land in a systematic manner, opting to spray it on 1000 square feet in a single go. The time it takes to work is relatively short, and changes appear in two to three weeks. 
If you're looking for something reliable, then you need to start using it immediately.
What Could've Been Better? 
While the application process is easy, there aren't very clear instructions. Naturally, it leads to some users over-spraying the product. This ends up being harmful to the overall vegetation of the lawn. It is better to have clear instructions and a measurer to ensure that a proper amount of product gets sprayed. 
Pros
Works well with other treatment options

Suited for all kinds of turfs

Effective functioning

Efficient working time
Cons
No clear instructions about the amount to be sprayed
Bonide has been in business since 1926, and in all this time, the company has delivered quality products for the maintenance of gardens and lawns. The weed beater lives up to these expectations. It recognizes problems in a timely manner and treats them effectively by addressing issues at the core. Thus, you know your lawns are in safe hands.
Why Did We Like It? 
You'll see that it's not only crabgrass, but actually, no weed is safe from the effects of this product. It can impact over 200 variants and is best used after crabgrass has started to emerge. 
The method of working is extremely efficient. It gets absorbed through the leaves and travels down to the roots, removing problems altogether. Even the application process is easy. A hosepipe is attached to the container, which allows water to mix easily with this product. 
Due to this, spraying is even, and the formula mixes well, too, increasing overall efficiency. At the same time, the herbicide doesn't harm any desired vegetation, so your lawn is allowed to grow and retain its greenery. 
We've noticed how one container can cover a large area, making this a cost-effective option that attracts an increasing number of users to this outstanding product.
What Could've Been Better? 
You'll notice that the herbicide works wonders, but it takes some time to function. Naturally, users desiring quick results are rather put off by this prospect. This crabgrass killer has to be applied more than once, too, for effective results. 
Making the formula stronger might address this issue and reduce the hassles for prospective buyers. 
Pros
Easy to use

Covers large areas

Suited for various weeds

Effective elimination
Cons
Takes some time to function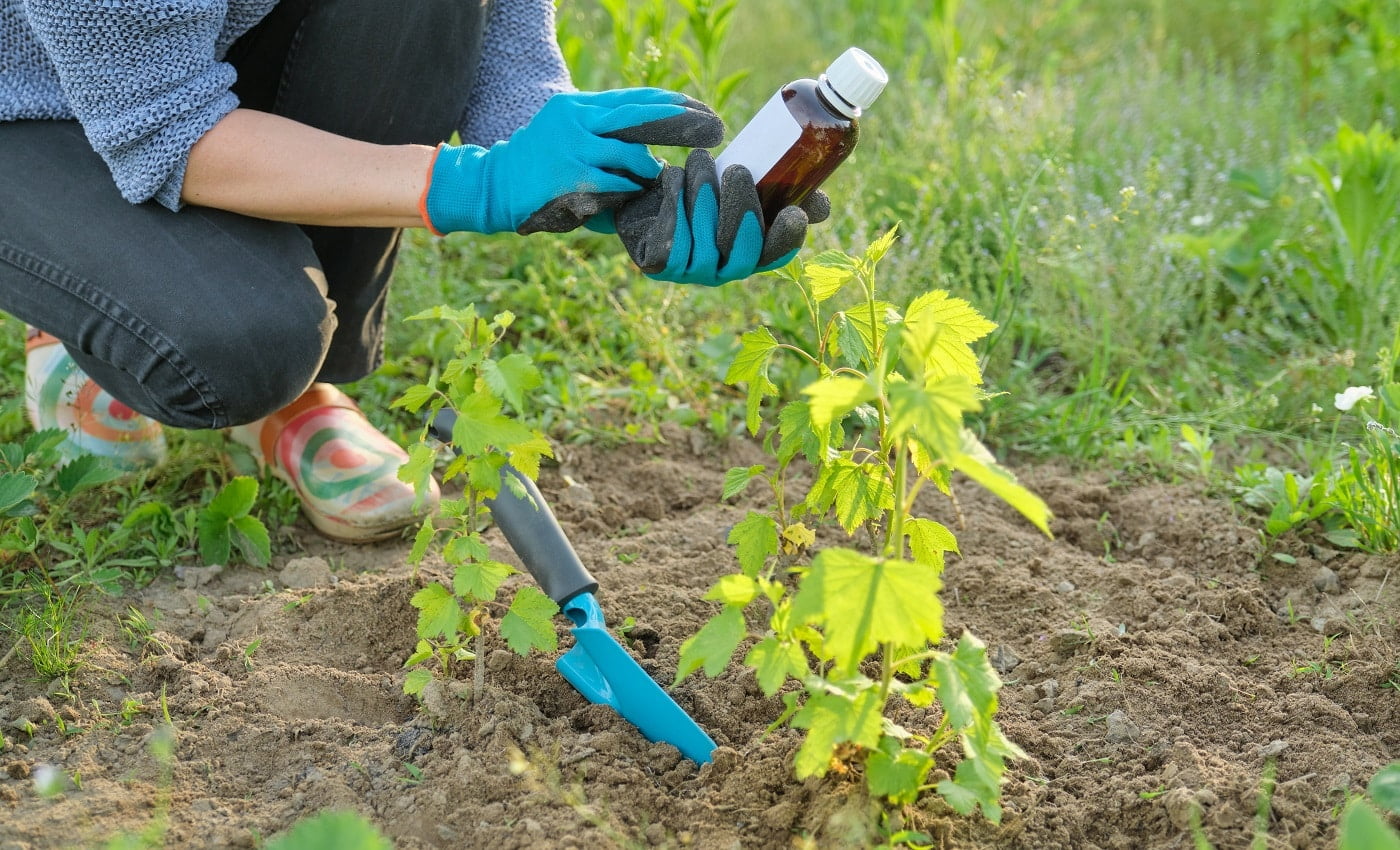 Crabgrass Killers and Preventers Buyers' Guide
Now that you're familiar with some best crabgrass killers, you have to decide on the one that suits your lawn the most. There are several factors to be taken into account. 
Time of Action 
When you're choosing the herbicide, you should consider how long it takes to act. Some variants can take up to two or three weeks, while others begin functioning under 24 hours. Of course, considering this, you have to understand what kind of application you're looking for. 
If crabgrass infestations require immediate addressing, then choose the quick-acting options. But, if you want a more permanent solution, then opt for variants that require more time but attack the roots. 
Ease of Application 
Plenty of newcomers get into gardening and must use such herbicides to maintain their lawns. Thus, the ease of application becomes a major swaying factor while choosing the right product. Several options on the market come with sprayers, many of which are battery-powered. 
Of course, when a measurer is included, and there are clear instructions on the label, then using it becomes even easier. 
Area Covered 
Since herbicides can be rather pricey, a lot of buyers check how much area a single canister can cover. There are several options with highly concentrated formulae that can be diluted with water and then spread over a large area. 
Notably, these are preferable to variants where the area covered is less. Those with large properties inevitably end up spending a fortune to treat their lawns in such cases. 
Nature of Formula 
The nature of the solution plays a big part in the effectiveness of the herbicide. There are several items that use strong chemicals and work very quickly. But, if you prefer longer-lasting and more environmentally friendly options, then you should choose those with natural ingredients. 
At the same time, there are variants that work in conjunction with other products for a more holistic treatment. Similarly, there are some which can be used solely for all-round protection. 
Price
Pricing is a very important issue irrespective of what you're buying. Some of the better quality products tend to be expensive. While they function more effectively, newcomers might shy away from said items. 
Of course, some manufacturers have money-back guarantees in place to assure users their investments are secure.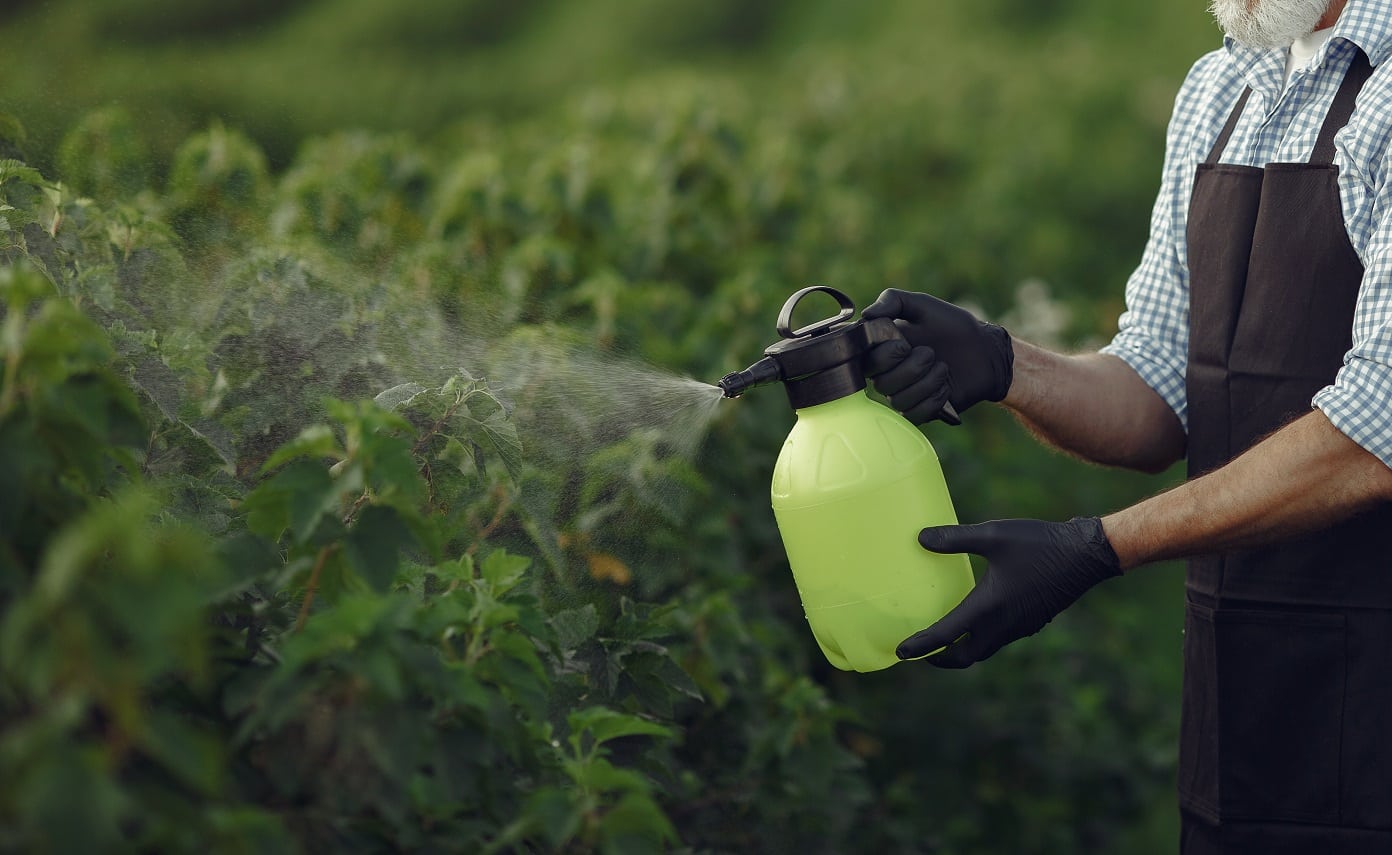 Verdict
It isn't too tough to select the best crabgrass killer and preventer with the help of this comprehensive guide. The first thing you'll see is how knowing the upsides and downsides are bound to make a choice much easier. 
These herbicides often tackle the root of the issue and get rid of encroachments while providing protection from future attacks. In some cases, they also have fertilizing materials ensuring the lush growth of lawns and gardens. 
If you're looking for all-rounder products, then the Scotts Triple Action herbicide is bound to satisfy you. But, if you're in the market for a product that lasts longer, then choose Tenacity Turf Herbicide. It has an incredible shelf life, setting it apart. 
We do hope that you're now in a better position to choose, but if you have any other doubts, feel free to reach out to us. Until then, goodbye! 
Related Articles
11 Best Crabgrass Killers Right Now
13 Best Weed And Feed For Lawns
13 Best Weed Killer for Flower Bed Reviewed
How to Install Landscape Fabric for Weed Control
13 Best Broadleaf Weed Killer for Lawns & Gardens
11 Best Pre Emergent Herbicide Right Now
13 Best Seed Starting Mix Right Now
How to Kill a Pine Tree [All You Need to Know]
9 Best Weed Puller [Reviewed & Buyer's Guide]