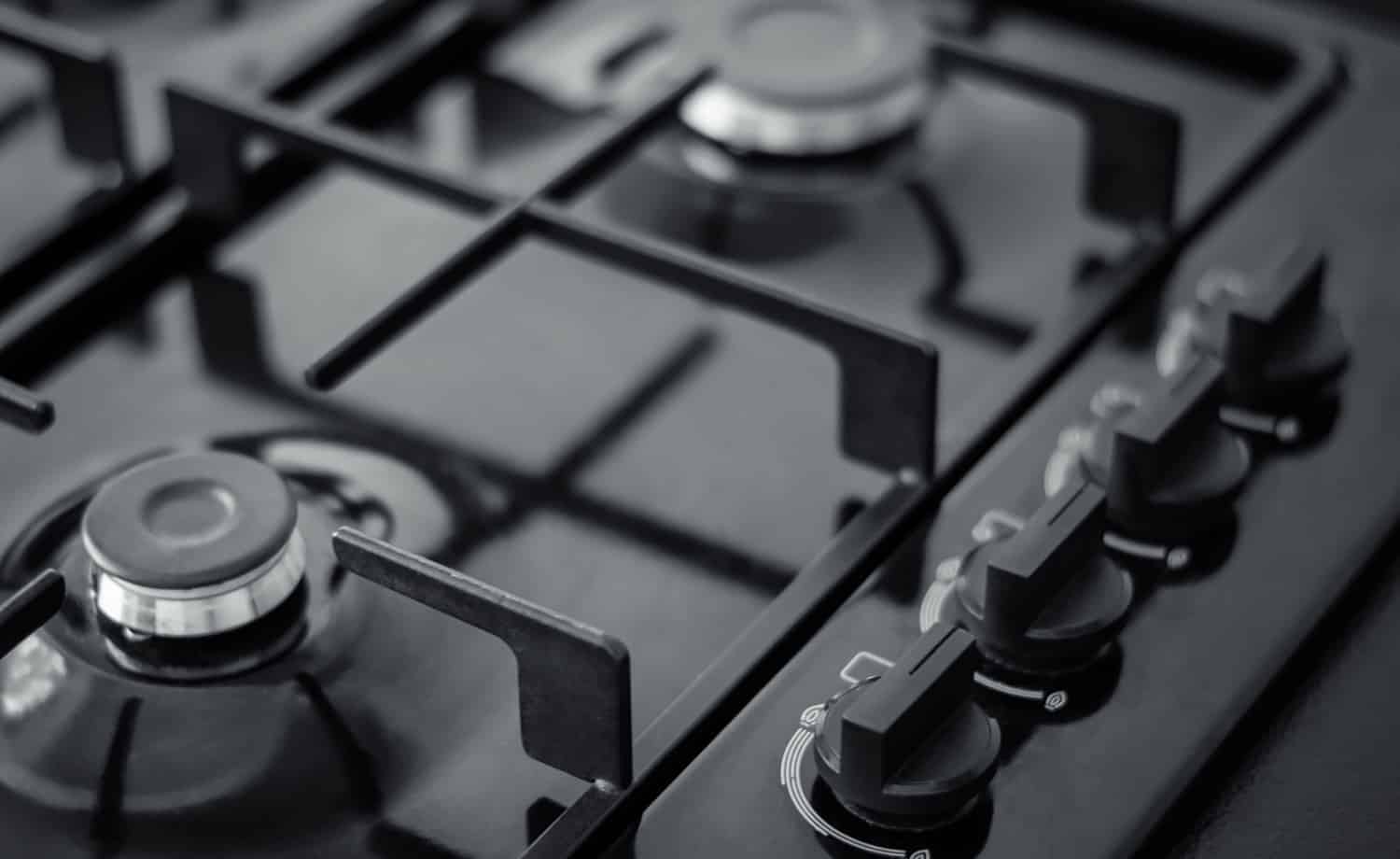 Do you love to cook but cannot do it often because you're always in a hurry? A professional downdraft cooktop can make a big difference.
Cooking can be messy and not to forget, time-consuming. The kitchen could be filled with smoke, causing irritation in the eyes and nose. But with a proper downdraft cooking appliance, these hassles will be left behind for good.
What's more; you could have a smoke free experience with an easy-to-clean surface and enough burners to cook up all the courses at once.
But the problem arises when you try to choose one from among a vast number of options. To make it easier, we have curated this list of the 13 best downdraft cooktops, with a detailed review of each. You will also find pros and cons of each of these recommendations.
And in the end, there's also a buyer's guide to simplify your decision making process.
So, sit down with a cup of coffee and dig in!
Top Downdraft Cooktops 
IMAGE
PRODUCT
DETAILS

Our Top Pick

Our Top Pick

Frigidaire Professional 30 Inch Gas, Stainless Steel 5-Burner

Maximum capacity of 18,200 BTU
Precision Pro controls
Continuous iron grates

VIEW LATEST PRICE →

Frigidaire FGGC3047QS Gallery Cooktop

Capacity of 450 to 18,000-BTU
One low powered simmer burner

VIEW LATEST PRICE →

Thor Kitchen 30″ Pro-Style Stainless Steel Rangetop

6 sealed burners
Porcelain drip pan
Heavy-duty cast iron cooking grates

VIEW LATEST PRICE →

Ramblewood 4 Burner 30" Electric Cooktop, EC4-60

6000W radiant burner
Italian ILVA ceramic glass
Residual heat indicator

VIEW LATEST PRICE →

Bosch NGM5655UC500 36″ Stainless Steel Gas Sealed Burner Cooktop

5 sealed burners
Cast iron continuous grates

VIEW LATEST PRICE →

GE PP9830DJBB

30 inch in size
Control lock capability
Hot surface indicator lights

VIEW LATEST PRICE →

KitchenAid KCED600GBL Electric Downdraft Cooktop

Even-Heat technology
6-inch element with Melt setting
Ceramic glass surface

VIEW LATEST PRICE →

KitchenAid KCGD506GSS 36 5 Burner Downdraft Cooktop

Comes with 5 burners
5K - 17K BTU heating capacity
Continuous cast-iron grates

VIEW LATEST PRICE →

KitchenAid Architect Series II KECD807XBL

4 burners ranging from 6 inches to 9 inch
1000-3000 watts capacity
Warm zone element

VIEW LATEST PRICE →

Frigidaire RC36DG60PS 36″ Built-In Downdraft Gas Cooktop

Comes with 4 burners
PowerPlus Boil feature
Dishwasher-safe filter

VIEW LATEST PRICE →

GE Profile 30″ Built-In Gas Downdraft Cooktop-White PGP9830TJWW

Glass cooktop
4 sealed burners
Dishwasher safe grates and knobs

VIEW LATEST PRICE →

DCS CDV304N 30″ Stainless Steel Gas Sealed Burner Cooktop

4 sealed burners
Ergonomic metal knobs
Stainless steel finish

VIEW LATEST PRICE →

KitchenAid KCGD500GSS 30 4 Burner Stainless Steel Gas Downdraft Cooktop

Heating power of 5000 - 17000 BTU
Automatic reignition
Downdraft ventilation at 3 speeds

VIEW LATEST PRICE →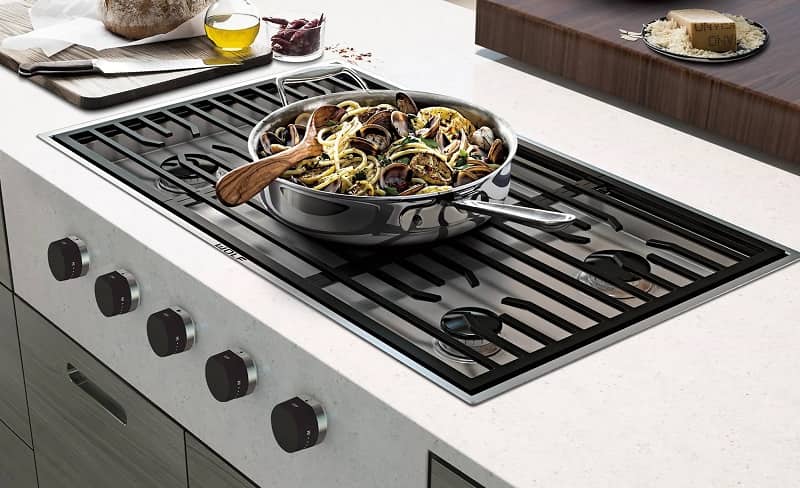 Next up is a brilliant product known for both its durability as well as elegance. The Frigidaire Professional Stainless Steel 5-Burner will make life easier for you with reduced cooking time and increased efficiency. With its wide varieties of bells and whistles, enjoy the ease of cooking!
Sale
Why Did We Like It?
First, we should mention the varying cooking powers of each burner and how it helps. The center burner has a whopping capacity of 18,200 BTU, while two others have a power of 9500 BTU. This is how the capacity varies with all 5 of them, letting you cook food at different temperatures easily.
Furthermore, from boiling food to making the perfect meatballs, the cooktop will take care of everything. We could even melt chocolate without having the sides burnt. The 9500 BTU burners are perfect for grilling meat and burgers.
There is also an automatic reignition system and wide iron grates. The gas would not stop burning until your food is cooked completely, and you turn off the stove. Also, the pans and pots can slide easily over the continuous grates. You would not need to pick them up to move.
What Could've Been Better?
Although we would not complain about the device's energy efficiency and functionality, the body is prone to scratches. It is sturdy and would not break apart, but that does not prevent scratches from forming. So be very careful about placing sharp objects on it.
Pros
Knobs are made of heavy-duty metal

Versatile 5 burners

Elegant and durable

Electric automatic re-ignition system
If you are looking for a sturdy device made of stainless steel, this will fit in immediately. The Frigidaire FGGC3047QS Gallery Cooktop not only produces high amounts of heat but lets you toggle between lower and higher temperatures with ease. We loved how convenient it is to cook with this in the house.
Why Did We Like It?
We were pleased with the low power burner, and for anybody passionate about melting chocolate or making sauces of different kinds, this will be a lovely option. It simmers delicate sauces with utter perfection, and you do not have to worry about it burning.
Also, while the sauce cooks, its higher heat settings allow you to boil the carbs proportionately. Be it pasta, noodles, or rice; it boils quickly and evenly.
Adding on, we loved the placing of the knobs. It is not noticeable at first, but when you begin using it, the placement and the angle of knobs will impress you for sure. They are placed in such a way that your hand finds them immediately.
Besides this, the glass cooktop along with a stainless steel finish completes the look of this unit. It will fit in easily with any kind of decor and will add to the vibe of the place.
What Could've Been Better?
We faced some difficulties in turning on the middle burner. It usually takes more than a few tries to do so, and this could be irritating. Initially, we had thought this was a problem with our unit, but then on reading multiple reviews, we came to know that others have faced this issue too.
Pros
Knobs placed at a convenient angle

Glass cooktop

Dishwasher safe parts
Cons
Difficulty in turning on the middle burner
Next up is an incredibly strong and sturdy product. The Thor Kitchen 30″ Pro-Style Stainless Steel Rangetop is thicker than most other options and lets you cook a number of items in large quantities together. With an easy to clean body, this product will surely stand out in the kitchen.
Sale
Why Did We Like It?
What we loved most about this unit is the porcelain drip pan. It is made in an attractive black color and helps in collecting all the grease that drips.
Most days, we have food dripping out while cooking either when it splutters or while handling spoons and ladles. But this drip pan is easy to take out and clean, leaving us with a spiky clean surface every day.
Additionally, there are three cast-iron grates. Each grate covers two burners and is large enough for you to balance big pans and pots. These are also black in color matching the drip tray while being very sturdy and rust resistant.
Another thing that stood out is their customer service. Every time we have called them up for minor queries, we have been attended to, and our problem has been solved in minutes.
What Could've Been Better?
We found that all the knobs are lined up one after another, and this may be problematic to remember. We were initially very confused about which knob to use for a specific burner. But with time, we have now figured it out. So spend some time memorizing it, and this should no longer be a problem.
Pros
Stainless steel control panel

Easy to install

Zinc alloy control knobs

Good customer service
Cons
The knob location can be slightly confusing
Known for its reliability and safety features, the Ramblewood 4 Burner 30″ Electric Cooktop, EC4-60 sure shines among the rest. It is made with premium ceramic glass and has a flawless black surface to flaunt. You can easily cook up to 4 items at once, thanks to the number of burners in place.
Why Did We Like It?
The Italian ILVA ceramic glass is very impressive and resistant to scratches. We have dropped spoons on it multiple times, but there have been no scratches or marks at all. Paired with analog controls with 9 power levels, you can cook any item at its pace easily. This made the product very reliable and safe to use without burning or overcooking any item.
The residual heat warning is also another important feature, especially if you have kids in the house. Also, while cooking multiple items, you may not remember if the countertop is hot. But with this light on, it is easy to understand if the surface can be touched or not.
To top it all, it is UL safety approved, making it very safe to use. The regulators and controls also meet up with the German level of safety and quality standards.
What Could've Been Better?
Though the installation process was easy, we had taken a little while to figure it out. This should not have been a problem if we could reach customer service in time. But they did not pick up our calls on multiple occasions. This was slightly bothersome but other than this; we faced no issues.
Pros
Analog controls with 9 power levels

UL safety approved German EGO Burner

Simple and reliable

Easy to install
Cons
Customer service can improve
If you are looking for a simple cooktop for your kitchen, which serves the purpose and will not take too much space, this unit is recommended. The Bosch NGM5655UC500 36″ Gas Sealed Burner Cooktop will take care of all your cooking needs and works well at both high and low temperatures.
Why Did We Like It?
We appreciated the continuous grates. Being made of cast iron, it is sturdy and lets you move pots and pans over it easily. Also, they can be taken out and cleaned with no extra effort. So do not worry about dropping food on it. It can be cleaned off in a jiffy.
Furthermore, with a capacity of 16,000 BTU, this will heat/boil food extremely fast. This reduces the time you need to spend in front of the stove. The 5 burners help in reducing the time taken as now one can cook all courses at one time.
Each burner has an individual heavy-duty metal knob, which will help control the heat. You could be simmering one item on one hand, and boiling another on the same cooktop.
Additionally, we thought the burners here are well spaced out. This ensures that you can easily place large pans next to each other, and they would not clash.
What Could've Been Better?
We found that by keeping any of the burners switched on for long, the heat is slowly leading to brown spots around them. This happened over a period of a few months, and though the functioning has not been affected at all, this disappointed us. It affects the look in general.
Pros
16,000 BTU Burner

Stainless steel construction

Heavy-duty metal knobs

Well-spaced out burners
Cons
Discoloration because of heat
With a combination of 9″/6″ Power Boil heating element and 4 burners, the GE PP9830DJBB cooktop is a very popular choice currently. It ranks high on aesthetics as well as functionality while bringing down your cooking time. If you want to work with pans of different sizes, this will help you get going!
Why Did We Like It?
We loved how the device can bridge elements by providing one cooking area. This makes it easier for you to cook a large meal at once.
If you have kids at home, this product has an additional control lock capability feature. This makes sure that they do not activate the gas by mistake. With growing kids who love to fiddle with everything, this is a great concern for parents, but the company has efficiently dealt with it.
Also, there are hot surface indicator lights that will warn you if the surface is hot and cannot be touched. This comes with another indicator light that tells you if the device is switched on.
Adding on, it has a power boil feature, which will help you boil anything very quickly. The waiting time here is significantly reduced, and you could get done with your work faster.
What Could've Been Better?
The only issue we found here is that its knobs are placed too close to the downdraft vents. This leads to the accumulation of grease and dirt on the knobs, which get difficult to clean. But this is not a big drawback, and we would not be holding it against the other brilliant features.
Pros
Indicator light shows when the device is active

3-speed downdraft

Looks sleek and attractive

Can fit different pan sizes
Cons
Knobs located very close to the downdraft vent
Do you have duct installation limitations in your house or apartment? If you do, the KitchenAid KCED600GBL Electric Downdraft Cooktop will be an incredible choice for such cases. It pulls in smoke just like other models without the need for an overhead hood. We were pleased with the convenience offered.
Why Did We Like It?
First off, we loved the Even-Heat technology. It made sure that while cooking at lower temperatures, especially while simmering, it can adjust incredibly well with a constant source of power. You get a range of simmer settings that will ensure that the food is slow cooked to perfection. This makes it a great choice for both high heat and low heat cooking.
Secondly, the benefits of the Melt setting feature helps reach lower temperatures without burning or scorching food. You can melt chocolate using this element wherein the chocolate would not burn and would melt gradually. This is something which most cooktops do not allow, and we were pleased to see this.
Along with this, the cookware can be kept at any part of the kitchen. All you would need to buy additionally is a duct-free conversion kit. This filters air and helps in the process of recirculation without ducts being involved.
What Could've Been Better?
We found that the paint on the metal grates starts chipping off within a few months. This led to the device losing its charm when we looked at it. But this did not affect the functioning, and it did keep working perfectly. But we really wished they would improve here.
Pros
Versatile with a range of simmer settings

3-speed fan controls

Can be converted to duct-free ventilation

Hot surface indicator
Cons
Paint chipping off from metal grates
If you have bigger cooking needs, the KitchenAid KCGD506GSS Downdraft Cooktop will help you attend to them. With 5 burners, this is a large product and can easily enable you to cook a whole meal with different courses together. It is recommended by consumers for its superior efficiency.
Why Did We Like It?
We loved how the product has 5 burners, which is not very common. With such a huge capacity, every burner varies in size, allowing you to use multiple pots and pans of different sizes at one time.
The continuous grills add to the advantages. It ensures that you are able to cook one large meal too, using more than one burner. There are 4 burners arranged together and can be used together for one massive pan. The 5th one is on the side but nevertheless has enough surface area for big pans.
Furthermore, it has a large heat capacity, and you can toggle between 5000 to 17000 BTU of heat. Boil water within seconds while you slowly cook on the burner beside with ease, thanks to the individual knob controls.
Besides this, it has electronic ignition and automatic reignition features. This makes it very easy for you to control the stove without spending too much time on it. It will reignite the flames anytime they go off by itself.
What Could've Been Better?
While we have no complaints about its functionality, it is largely owing to the presence of 5 burners. Now, this may not fit well in all kitchens, especially those with smaller counter space. This is not really a disadvantage, and we will not be holding it against the other excellent features.
Pros
3-speed downdraft ventilation

Electronic ignition and automatic reignition features

Made of stainless steel

Compatible with KitchenAid duct-free conversion kit
Cons
May not fit in small kitchens
One of the most elegant products to boast of, the KitchenAid Architect Series II KECD807XBL, is sure to hold your attention. It has a beautiful black sleek surface that is bound to add to the aesthetics of the kitchen and will go well with white or darker shaded interiors.
Why Did We Like It?
We would begin with the warm zone element. This is something special that stands out here. We often cook dinner and then eat later. This sometimes makes the food cold, and you would have to reheat it again. But with this product, you can rest assured that the food will stay warm even after an hour.
Also, the hot surface indicator will help keep your kids away from hot surfaces. There is an indicator light that turns on if the cooktop is switched on or still hot. It also prevents you from ever getting confused about the surface temperature.
Along with it, there are two double ring elements. These ensure that you cook better and with more efficiency.
To top it all, the price is very affordable, and mostly anybody can buy it with ease.
What Could've Been Better?
Even though the product in itself worked fine, we were unhappy with the exhaust fan. It is pretty loud and also causes the body to vibrate. The vibration is so strong that it may lead your pots or pans to move away from the burners. Keep a watch every time the fan is on.
Pros
Two double rings element for better cooking

Can handle stir-frying to pan searing

Hot-surface indicator

Ceramic glass surface
Cons
Exhaust fan loud and vibrates
Eradicate smoke from your kitchen perfectly with this incredible device. The Frigidaire RC36DG60PS 36″ Built-In Downdraft Gas Cooktop is one of the favorites with its brilliant capacity and classic design. Not only will it add to the look and vibe, but it will also keep the kitchen smoke-free.
Why Did We Like It?
First off, the PowerPlus Boil feature is amazing. Gone are the days when you would be waiting in front of the stove sweating away! With its 17,000 BTU capacity, the tremendous amount of heat gets your food/water to boil almost immediately.
Also, the Pro-select controls help further regulate the heat supply. There are 4 burners in total, which are managed very well by individual controls. Thanks to this, you can prepare a complete meal of 3 courses at one time.
Adding on, we found that it is easy to clean because of the dishwasher safe filter. We were delighted that we did not need to scrub off every little speck from the top.
Now, if you are a professional looking for a cooktop that can handle constant cooking throughout the day, this is a brilliant option. It has continuous grates that enable you to move pans and pots without having to lift them every time.
What Could've Been Better?
Packed with great features, this product comes at a higher price. It is going to be an expensive choice for an average homeowner, so consider your needs before buying it. But if budget is not an issue, go forward and get this because it will surely truly serve you well.
Pros
Fits 36-inch countertops

Capacity of 17,000 BTU

Quiet fan

No professional help required to install
With a powerful exhaust system, the GE Profile 30″ Built-In Gas Downdraft Cooktop is one of the most popular products in the market. It is known for its incredible capacity to pull smoke and steam out without letting them fill the kitchen. We loved the brilliant performance that it showed.
Why Did We Like It?
To begin with, the product comes with an impressive glass surface. This surface makes each burner look attractive, and the reflective nature will add to the ambiance of your kitchen. Also, the tall grates complement the design perfectly.
These edge-to-edge grates are heavy and can take the weight of thick panned utensils. Initially, we thought that glass would make the product weaker, but we were wrong. Every kind of pot and pan can be used easily.
Although it has a slightly lower heat capacity of 11,500 BTU, it can easily cook food without much delay. Adding to this, since the burners are sealed, even if you spill food, they do not enter the stove. It will stay on top, and the functioning will not be affected.
Lastly, we liked the three color options that we got. Make a choice based on the color combination in your kitchen.
What Could've Been Better?
We found that the grates, which looked beautiful otherwise, were pretty challenging to clean. They are high, and putting your hand inside them is impossible. There is only one product which works in this case. It is like wax, which after you apply, dries on the surface, and then you have to scrape it off.
Pros
Contains spills

11,500 BTU of power

30-inch cooktop

Aesthetically pleasant
Cons
Challenging to clean the grates
Next up is an outstanding device from the house of DCS. The brand is already known for its trustworthy offerings, and the CDV304N 30″ Stainless Steel Gas Cooktop is no less. It is designed to suit the needs of professionals and homemakers alike and works seamlessly well.
Why Did We Like It?
The unit comes with 4 burners with a deep platform and full-coverage design. All the burners are sealed, and this keeps all the parts intact, making it easy to move. To add to the benefits here, it is compact and can fit almost any kitchen regardless of their size. They do not weigh much, and so there are complaints relating to portability.
Besides this, this uses 15,000 BTU heating power, which makes it possible to heat up quickly. While being able to reach such high temperatures, the burners also allow you to simmer or slow cook at a constant temperature of 3000 BTU.
Accompanying this is the stainless steel cooktop, which makes it look classy as well as provides an easy-to-clean surface. It is completely resistant to rust as well as stains. You can enjoy your cooking experience now without worrying about cleaning up later.
What Could've Been Better?
Though this product works with downdraft, it is an optional feature and can be added on. The base model does not come with it, and you can get this feature by paying extra. Initially, we thought the price was affordable, but with the extra costs added, it does go up.
Pros
Easy-to-clean cooking surface

Optional downdraft ventilation

Capacity of 15,000 BTU

Can simmer for long at a constant temperature
Cons
Downdraft has to be purchased separately
If you were looking for a professional level cooktop, this is the one to go with. The KitchenAid KCGD500GSS Gas Downdraft Cooktop is known for its high heating capacity along with a host of brilliant features. Read ahead to know more about them.
Why Did We Like It?
This comes with electric burners, which can light up with an electric spark. The automatic ignition feature helps a lot, especially if you are a professional who needs to be constantly cooking. Anytime the flames run out, it will automatically reignite, saving you extra effort.
Additionally, the downdraft ventilation at 3 different speeds makes the kitchen completely smoke free. For those who have breathing problems, this cooktop will attend to all your needs without giving you any trouble in breathing.
Accompanying this feature are wide iron grates that look good and make the surface even. You can move pots and pans without having to pick them up.
Lastly, we will have to mention the sturdy body. It is strong and will not be affected by pans hitting the surface too hard. The grills prevent any large scale damage on the surface.
What Could've Been Better?
The body looks very attractive in the beginning, but soon we found that it is prone to scratches. Now, in the long run, this could make it look dull and old. We tried to prevent scratches by using milder liquids and soft cloth while cleaning, and that did bring down the frequency of scratches.
Pros
Wide cast iron grates

Sturdy body

Electric burner can be converted to gas cooktop

Can be used for simmering
Cons
Not resistant to scratches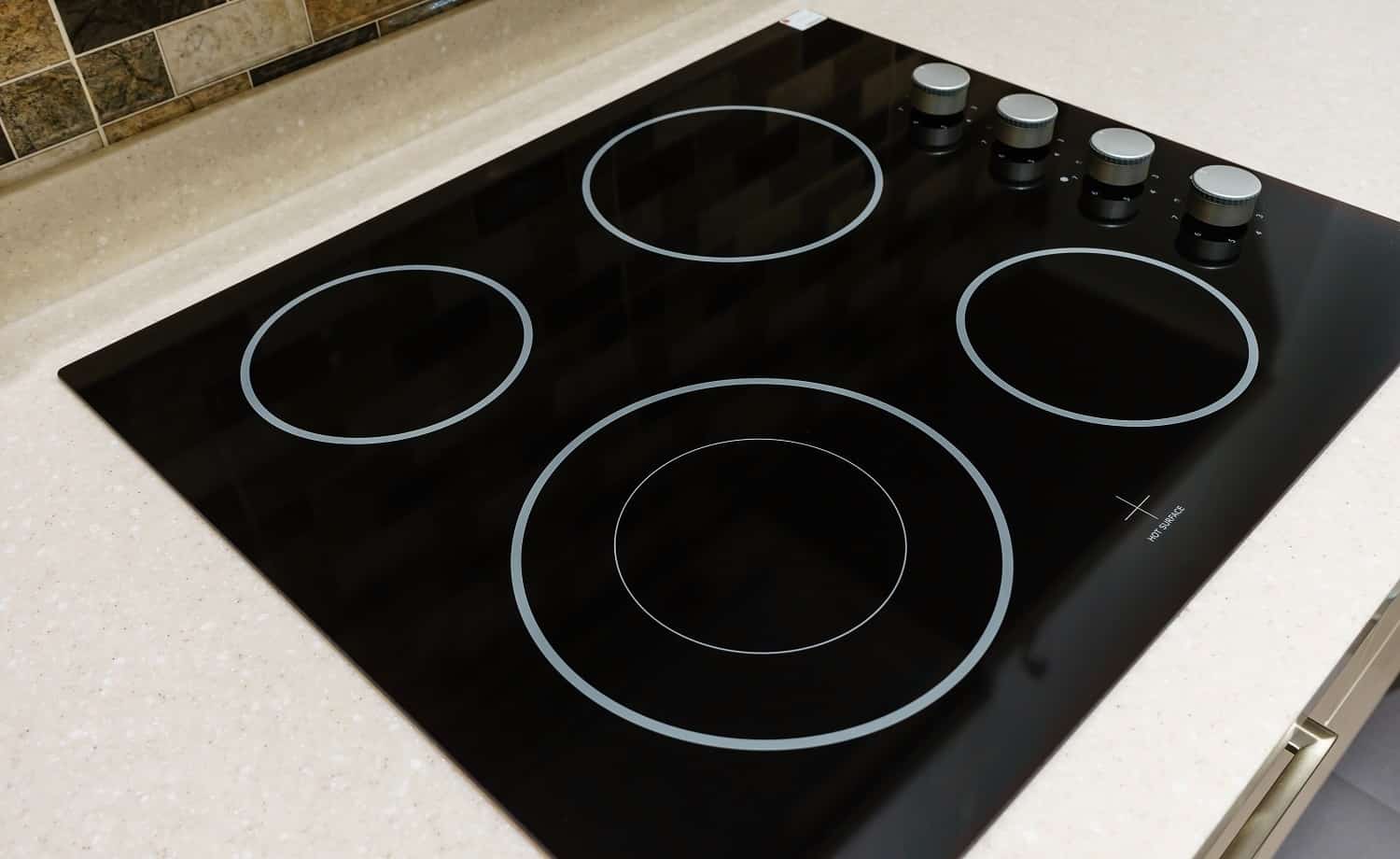 Downdraft Cooktop Buyer's Guide
Now that you have a clear idea about the best cooktops in the market, it is time to make a decision. But before you do so, make a note of the following points, which will guide you to select better.
What may have been the best option for us may not be the perfect one for you. Read on to find out the considerations to be kept in mind.
BTU Rating
This is one of the first considerations that you should have before purchasing. What is your heat requirement? What kind of food are you going to cook? BTU or British thermal unit helps in measuring heat output and will tell you how much heat the device can produce.
Higher BTU indicates higher levels of heat. If you need to boil or simmer a lot, higher BTU will get it done in seconds. While if you need to slow cook, lower BTU is required.
Buy one which has a large range so you can shift between lower and higher temperatures with ease and manage all kinds of cooking. The more versatile a product, the better it is.
Size
What kind of space do you have available in your kitchen? Cooktops usually vary between 30-36 inches. Professionals may opt for 48 inches, but these would not fit into a normal-sized home kitchen. First, measure the counter length and breadth and then decide on the size you would want it to be.
Also, the size depends on the number of family members or customers that you need to attend to. If you live in a nuclear family, a small unit should be perfect, while a larger group would need you to buy a bigger model. You may need to go for one with 5 or 6 burners to ensure ease of cooking.
Ease of Cleaning
Every cooktop needs to be cleaned daily if you want to maintain hygiene. Now when it comes to easy cleaning, smooth cooktops work the best. Smooth or induction cooktops give you a flat surface that can be cleaned only by wiping it with a damp cloth.
While on the other hand, a coil or petrol cooktop may be more difficult to clean as the grease and spills may go down under your burners. This would mean you have to take it apart and clean the parts separately. This is obviously more time consuming but may come with some unavoidable features.
So we would suggest that before you buy one, do not forget to note down the features you prioritize.
Durability
For most households, this product is going to be used daily. In the case of professionals, it will probably be used throughout the day. So it is essential to see how durable the product is. Remember to check the body. It is best if it is made of stainless steel.
The glass looks good on the surface, but if you are a professional, it is best to stay away from it as the surface becomes prone to scratches. It may work well for home use as they add to the vibe of the kitchen.
Placement of Knobs
Knobs could be placed on the side or in the middle. We have also seen them clustered towards the right corner. Always make sure that its knobs are situated a little way away from the burners as well as the downward draft opening.
Being near any of these will lead to the accumulation of grease and food particles. You would then have to clean on a daily basis just to keep them properly. The ones on the side are most beneficial according to us but can be a hindrance as kids can easily reach it. So choose wisely and according to your needs.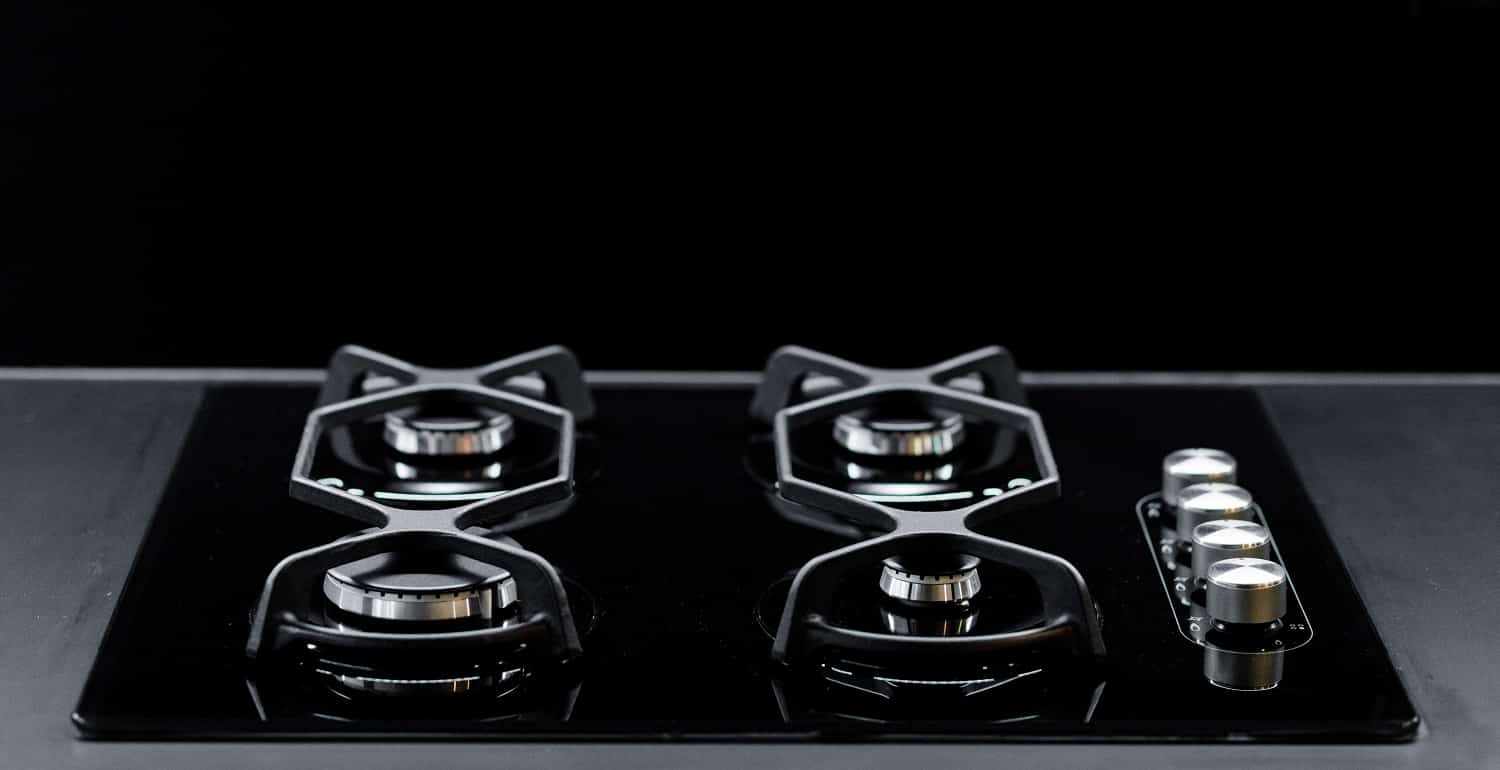 Verdict
A good downdraft cooktop can encourage the hidden chef in you to start whipping up fabulous recipes. It has the ability to reduce your cooking time and make cleaning chores easier.
We have been spending a lot more time in the kitchen now that our ordinary stove has been replaced by this modern cookware.
So, coming to our favorites, the Frigidaire RC36DG60PS 36″ Built-In Downdraft Gas Cooktop tops our list with a heating capacity of 17,000 BTU and has 4 burners to boast of. It is enough for personal use and works well at professional kitchens too.
If you are looking for an attractive device, the GE Profile 30″ Built-In Gas Downdraft Cooktop will please you with its aesthetic design along with superior functionality.
With this, we will take our leave. Till next time!
Related Articles
13 Best Small & Compact Microwave
Waring Pro ICT400 Double Induction Cooktop [Reviewed]
Broil King CSR–3TB Electric Cooktop Reviewed
Legendary Camp Chef Explorer 2 Stove Under the Microscope
Induction Cooktop 101| Consumption, Usage, Voltage, Temperature
7 Best Broan Range Hoods Reviewed [Buyer's Guide]
13 Best Portable Induction Cooktop  [Reviewed & Buyer's Guide]
11 Best Gas Cooktop With Griddle