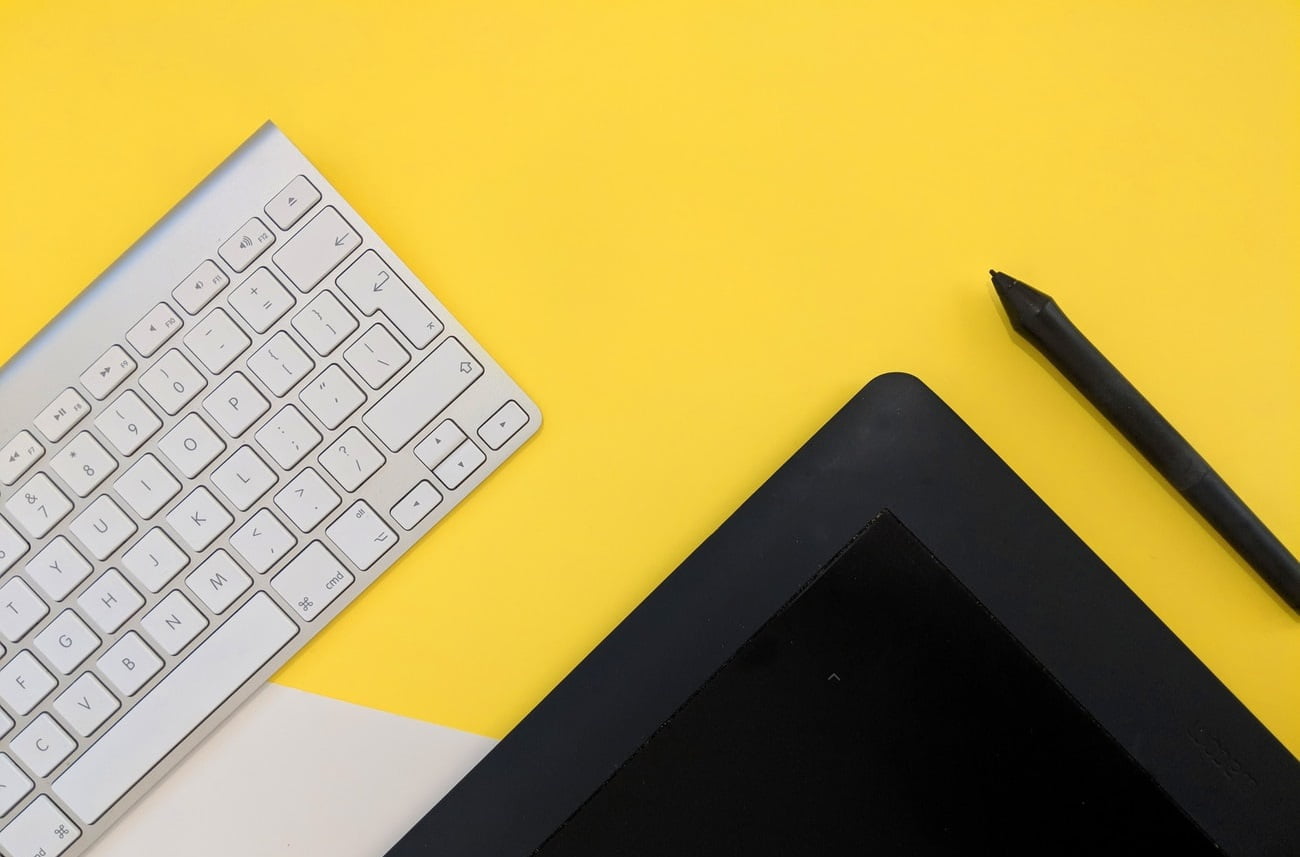 The digital art space has mushroomed over the past decade or so, and it's never been a better time to be working as an artist who can use technology-based tools for their art – effects and designs like none other have created an entirely new definition of what "art" is.
Hence, if you're someone who's looking to transition from being an artist who uses traditional media towards digital media, it's never been a better time. The tablets on offer today allow precise control over each and every pixel, so you can produce exactly what you had in mind beforehand.
Today, we review a number of drawing tablets, where the intention is to cover the length and breadth of tablet sizes, styles, operating systems, portability and much more. Let's get on with it!
Best Drawing Tablets For Animation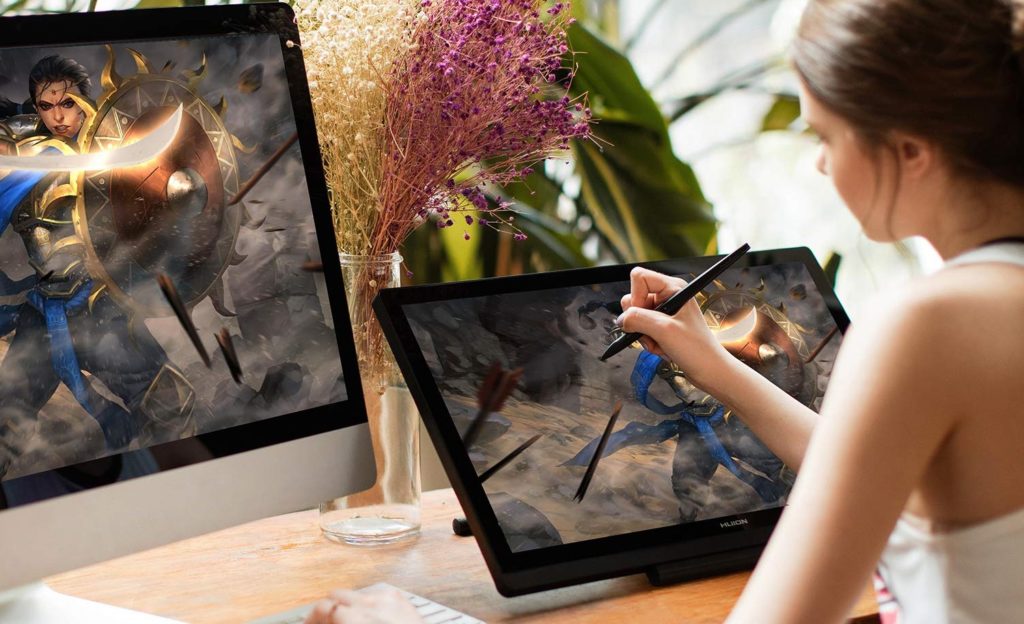 This is by far one of the most recommended and used tablets on the market today, particularly for digital animation. The screen size is large but by no means "gigantic", and the design is thin and portable enough to be used pretty much anywhere you may wish to use it. The tablet comes in at around 3" of thickness, 1' in width and 2' in length.
Experience 
The tablet does make every effort to make sure you have wonderful design experiences every time you use it. The buttons on the left are aplenty – there are around six configurable express keys, two direction pads with center select buttons, and a separate touchpad to boot. Hence, you're by no means in lack of control!
The stylus is a bit heavier than the competition as it has a battery (much more so than the Apple Pencil, for example) – however, the pen lasts for more than a month on a single charge. Further, it comes with a stand which is a nice touch as most brands sell the stand as an extra. It tilts up to 50 degrees!
This tablet comes with bells and whistles which more than justify the price tag, and make it a strong contender in the mid-size drawing tablet market.
Pros
Comes with a number of configurable buttons, can be easily mapped to commonly used functions
Pressure sensitivity is top-notch because of the high-quality pen
Three-in-one cable for USB, HDMI and AC adapter makes life simpler
Cons
The pen is a bit heavy because of the battery, and the bezels are larger than the competition
7
If you want a tablet which is mobile and yet packs a punch when it comes to drawing abilities, the Artisul D13 makes an enviable case for itself. It's only half an inch wide on all sides. It also weighs around 10 pounds which slots in somewhere in between all sizes of tablets. There are seven configurable buttons, and the pen itself has programmable buttons as well.
Experience 
A few tablets hit the sweet spot when it comes to doing the job of a design tablet right – and the Artisul D13 just happens to be the perfect blend of a mobile and a static design tablet. It does at all times need a USB charger to power it up, so a power bank can take you places (though we recommend using a wall charger just the same).
The bundle includes a stand as well, which lets you tilt the tablet upwards of 50 degrees. Hence, you can have maximum comfort while drawing. Also, there is a left-hand mode which is optional, thus making it a joy to use for everyone. The 1080p display is crystal-clear and lets you see the details with utmost precision.
With the number of features it offers at its price point, there are barely any direct competitors to the Artisul D13 – which makes it the tablet to have if you're on a budget.
Pros
Crisp display with best-in-class brightness levels
Comes with a number of buttons which you can configure

The screen is large enough for working on a single scene at once
Cons
Requires a wall charger or a computer to work at all times
This is one of the smaller tablets which are being reviewed. This, however, means that it's more portable than the competition – very convenient for those always in motion. This tablet is around 3" thick, too. The tablet feels sturdy to hold, the pen feels solid as well, and you can use it pretty much anywhere you want to – and the screen brightness makes it useful in daylight, too!
Experience 
This tablet is something of an antithesis to the iPad – while being much thicker and heavier, it has roughly the same screen size as the 10.5" iPad Air, but the resolution is definitely not Retina. However, there are fundamental differences in play – the pen is much more useful and adjustable compared to the Apple Pencil, and it costs a great deal less.
The pen comes with a right-click button, yet is battery-free. The pen neatly fits into the designated storage space when not in use, and the screen itself is wonderful in its responsivity and accuracy. This tablet connects via USB to any computer/laptop so you can easily sync your creations.
All in all, it makes for a wonderful product, read our in-depth review here for additional information!
Pros
Decent size, portable enough for most use cases
The pen is a joy to use
The screen is fairly responsive
Cons
Screen resolution is worse than the competition
This comes straight from the lion's mouth – the original design tablet company. Wacom is well known for its digitizers used in almost every design tablet, which makes us even more excited to see what they bring to this saturated section of the market. No surprises, we're glad to report – this is one of the best animation design tablets you can buy. No questions asked.
Experience 
A 3-in-1 display cable, a special stand designed by Wacom themselves, and a gorgeous 13.3" full HD screen are just a few of the reasons why this tablet is so desirable to the digital animator community. It weighs a quarter of the Artisul D13, and yet packs all of the features – and a better-designed screen. Portability is someplace this tablet scores highly in.
It comes with five programmable buttons to the Artisul's seven – however, it doesn't make too drastic a difference when you consider daily operations. Besides this, it comes with decades of experience, with Wacom being a leader in the digital design tablet realm. Designing has never been faster and more convenient! The USB has to be plugged in at all times, however.
Pros
Comes with a stand which can allow tilt up to 70 degrees
Wacom's name is strong in the industry for producing quality products
Incredibly light compared to competing tablets
Cons
Mighty expensive for a beginner or even a hobbyist
Sale
Taking the "drawing tablet" definition to the extreme, these are non-display tablets which hook up to your computer or laptop and function as a "drawing" device which uploads designs in real-time to the computer. Hence, we only recommend this to people who are strictly on a budget or would like to experience a different kind of drawing experience.
Experience 
It's one of the most polarizing things we've reviewed today, no doubt about it. Either you fall in love with the idea of a "drawing tablet" as being a purely tactile experience, or you instinctively look for the screen. Animators would generally be better served with screens, but for beginners who just want to get the lay of the land – this is actually a wonderful tool.
Hence, go for either the medium or the large based on your preference. The feel of the digitizer remains the same as on other Wacom tablets, yet the lightness is undeniably felt wherever you take the tablet with you. It's definitely much cheaper than getting a display, and hence is a fair bit sturdier as well.
The pen itself is a signature Wacom pen which works over Bluetooth and gives results instantaneously – a perfect product for someone who is happy using their primary display.
Pros
Digitizer quality is much higher than what you'd expect out of a similarly-priced display tablet
Much lighter than the usual display tablets, makes it much more portable
Doesn't have a display, but that's a design decision more than a problem

Cons
Only one year of extended warranty 
Sale
Now that we've covered a range of small-to-midsize of display and design tablets, we bring you one which is strictly described as a "large" tablet. This one is by veteran tablet manufacturer XP-Pen, and it's 21.5" in diagonal with a Full HD display. The LED screen comes fortified by an extra layer of glass which prevents the sensitive display from damages.
Experience 
You're in the right place if you came looking for a truly professional experience. The build quality, the glass panel on top and the feel while designing are all best-in-class. While there are no extra buttons on the sides, the display itself is huge – it's not designed to be portable in any case, so the buttons would really have been an afterthought.
Furthermore, it offers all that you want from a design tablet – a wonderful display, a sturdy glass top, and a stand so you can work at any angle which you wish to. Though the battery of the pen isn't great, they try to make up for it by giving you two pens so you can use one while the other charges.
All in all, it makes for a very convincing product.
Pros
Wonderful screen size and quality on offer
Glass topped screen makes for a unique drawing experience, feels very premium
The stand helps you draw at whichever angle you wish for
Cons
Might be a bit too large, particularly for those who intend to draw on the move
If you want a non-display tablet which does the job well, a competitor to the Wacom Intuos we reviewed above is the Huion Giano G930L. This tablet also does a brilliant job of delivering flagship-level display quality for a fraction of flagship tablet cost, and the feel which you get while drawing something on this surface is simply otherworldly.
Experience 
This non-display tablet is as close to perfection as it gets within certain budget constraints. Hence, you should expect nothing but supreme clarity and accuracy in the scenes you draw. It easily connects to a laptop or a PC, depending on your use. The USP of this tablet is that it can function completely wirelessly for 5-7 hours without a problem.
The tablet comes with a number of customizable buttons and a D-pad as well, which is rare in the non-display segment. You can also fit a microSD card into the slot, and save all your drawings on the go! The pen is brilliant to use – lightweight yet sturdy, and also lasts a couple of months on a single charge (the rest function for a few weeks without giving out).
In comparison to a lot of other tablets, this solution makes much more sense for those who already have a decent display at hand and do not want to use another display.
Pros
Highly sensitive, the pen is wonderful and your strokes and fills are registered perfectly
Large area, similarly sized tablets with displays cost substantially more

Works wirelessly and comes with its own SD card slot, so your computer and tablet can store work separately
Cons
There is a learning curve involved for those not used to non-display tablets
Another addition from XP-Pen's vast range of design-oriented tablets to our list today is the Artist 10S. This relatively small tablet punches above its weight, and justifiably goes head-to-head with the iPad in terms of portability. It gives you six programmable buttons, a glove, a cloth, a pouch and a number of cables.
Experience 
The solid design quality and the sheer amount of buttons which you get are what attracts one on first sight. Upon use, however, you will notice that it's really one of the best budget design tablets you can buy today – whether it's the quality of pen or the brightness of the screen. That the tablet gives you so much for a very small amount of money comes as a huge surprise.
However, there are a few budget cuts – the cables are clunky, the screen gives a lot of glare when not on full brightness, and so on. However, many of these are relatively easy to live with and are in no sense deal-breakers, considering how high-quality the display is. This tablet makes its compromises but makes them in places where it's still quite easy to use every day.
It weighs around 4.5 lbs., so make sure you consider the weight while buying it as well.
Pros
Comes with a whole host of accessories for very little cost
Easily fits into a bag, great for using portable
The pen is quite responsive and accurate
Cons
A few compromises have been made because it's a budget device
The Simbans PicassoTab is not simply a graphics design tablet – it's also a general purpose tablet which you can use daily. While you may miss using applications like the Photoshop on Windows on the tablet, if you're just starting out, this one makes sense for beginners and intermediate artists since the Play Store now has a plethora of professional apps as well.
Experience 
This tablet comes in at very cheap price point and delivers a mostly reliable experience. In the absence of proper Photoshop, you may feel this is an inferior tablet to the ones reviewed above, but the apps on the Google Play Store are equivalently useful these days and are only getting better. Hence, if you just want to get started with animating digitally, this might be a better investment.
However, do be wary that it's not the most high-quality tablet out there. There are some obvious quality niggles like the plastic buttons and build, the screen isn't the best out there. However, looking at the price tag and the overall functionality it provides, these issues can easily be glanced over in the larger interest.
Overall, there's lots to be gained with this tablet which you can use everyday and work on it just as well.
Pros
Can use the Play Store so you can use it as a general-purpose tablet
Is incredibly well priced, comes with 32 GB of memory and 2 GB of RAM
Much lighter than general design tablets
Cons
Does not have the best quality materials
The Intuos Draw is the smaller, more beginner friendly brother of the Intuos Pro we covered earlier. Since it's from Wacom themselves, expect no compromises in terms of quality and responsivity from the digitizer surface. When simply starting out with graphic design and animation, this tablet makes a whole lot of sense – because it's economical and brilliant.
Experience 
Wacom's experience now finally trickles down to the beginner category of the design tablet. This tablet works equally well with macOS and Windows, and is very easy to set up in either case. The tablet comes with a free Draw Pack, which has a number of things which help considerably when you're just starting out with graphic animation, including tutorials, special software, etc.
The pressure sensitivity of the tablet is exactly what you'll expect out of Wacom – certainly much better than hordes of other "with-display" budget tablets in the market. The Draw Pack also includes an 8×10 photo print, and the software which comes with the pack helps you interact with the tablet and drawing basic shapes and scenery – a great stepping stone!
Pros
Comes with a number of beginner-friendly features
High-quality responsivity and accuracy, 8192 pressure sensitivity levels

Does not come with the usual lag associated with budget-friendly tablets
Cons
The connectivity between the PC and the tablet is known to be questionable sometimes
In 2022, this is the big daddy of design tablets. Why? Because it's clearly one of the most well-rounded devices on the market today. It comes with a whole host of features which make it the ultimate design tool, including an impressively low weight, the ability to function like a daily device of the highest possible quality, and a designing experience par excellence.
Experience 
The new iPad Pro comes closest to being a functional design device as well as a daily use tablet out of all the others reviewed. It uses the same digitizer tech as Wacom, but on top of that they've made their own Apple Pencil stylus which magnetically attaches to the iPad and charges. This is generation 2 of that – lighter, faster, better.
This, in totality, coupled with the iPad OS coming soon, means you get a wonderful experience in totality. In fact, all major design software has already been ported from the Mac to the iPad when the first generation of the Pro was launched last year.
Long battery power, best-in-class processing capabilities, a seamless sync with any computer you may have with iTunes – what more could you want? There is one caveat: it's quite expensive. However, the design capabilities and user experience are much better than anything on this list. If you have the cash, do yourself a favor and get one already.
Pros
Comes with a whole bunch of high-end features and tech 

The digitizer and the tablet sing in harmony 

Much easier to handle with a PC than most tablets
Cons
Quite expensive, especially in the top-end variant
If you want the Apple experience but want to shell out a third of the money, or at maximum half, this device is for you. This supports the Apple Pencil generation one, which was Apple's first attempt at digitizing the iPad screen to work with a stylus – which works much better than old, gluggy, heavy tablets of the past. At this price point, it's a commendable value proposition.
Experience 
This tablet comes with an older generation processor, no facial recognition tech – which shouldn't matter if all you want to do is design. However, Apple's products are lifestyle devices – which means you'll undeniably end up using it for other things besides designing. That it does a great job of being a design tablet and a regular one means it's one of the best devices out there.
The software specs are exactly the same as the Pro reviewed above, which means it's a breeze to use with any computer you may have. With a new feature called Sidecar in the latest macOS, you can use all design software on offer today to use your iPad as a secondary display – if you own a MacBook or an iMac, this means you have a second display on your hands!
This is valid for the iPad Pro as well. Hence, if you want the best designer experience, it's time to switch to a company which has been making products for digital illustrators since the term was invented.
Pros
Decent specs for the price

With a Mac device, can function as a second display with a digitizer 

Works wonderfully as a regular tablet
Cons
Have to buy the Apple Pencil or the Logitech equivalent as an extra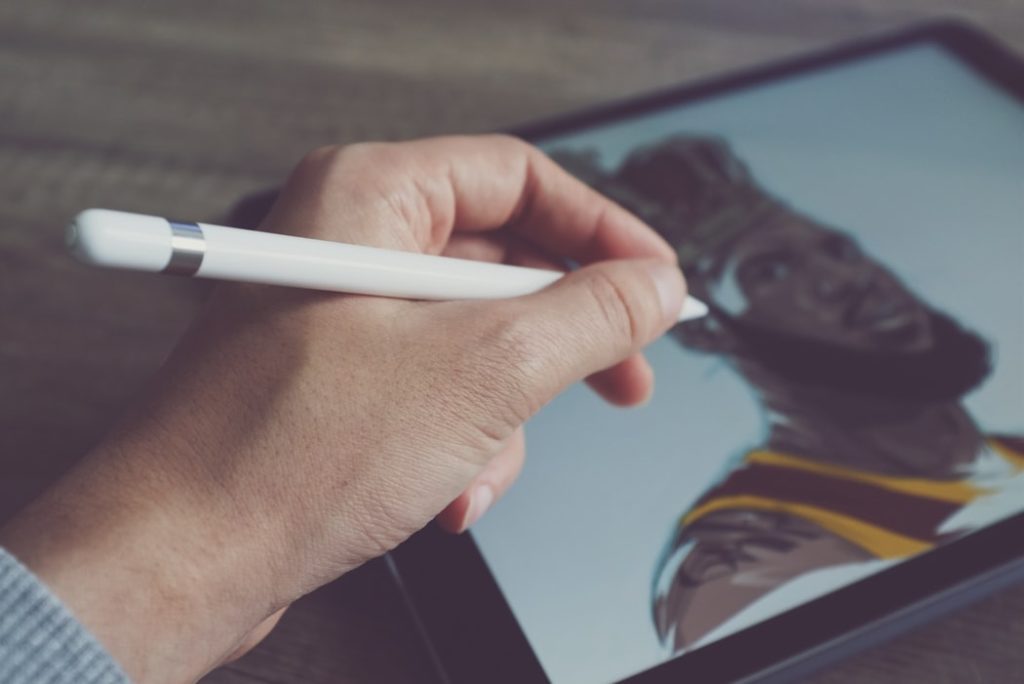 Best Drawing Tablets Buyer's Guide
As animators, the market for drawing tablets is so wide it's likely to make you wonder how exactly you can choose which tablet is the best for you. Hence, the following considerations should be kept in mind.
1. Shortcut Keys
Shortcut keys make for a wonderful workflow booster, as they can definitely speed up the way in which you access certain tools and menus. If you notice that you're using a few menu options over and over again, you can map them to the physical buttons which saves you valuable creative time.  
This is why most professional graphics tablets come with buttons – also because you can't exactly use the screen the same way you use touchscreens, these buttons act as another level of communication with the tablet.
2. Graphics tablet vs Display tablet
The graphics tablet is actually just a digitizer which connects to another display where you can use the digitizer. The results and responsiveness are more or less dependent on the USB cable's quality. Hence, it only makes sense for beginners or those who really like their displays since graphics tablets generally don't have resolutions higher than 1080p.
Hence, if 4K displays are your thing, go for a graphics tablet. However, display tablets are much more practical in terms of adding details in real-time, and working on scenes and having more control – since you can directly "see" what you're working on, and change it right on the digitizer layer itself.
3. Size
The sizes are another point of contention in the drawing tablet community – since on hand a larger screen almost always ensures a better drawing experience, while portability is severely compromised on larger drawing tablets. Hence, it boils down to your working style and your priorities – this is because the feature set stays largely the same between different sizes.
The smallest size which is usable stands at around 10", while the largest we've reviewed goes right up to 22". Hence, there is a vast variation in sizes which you should consider depending on your usage and working style.
4. Budget
This should be one of the most important factors which you consider, simply because an expensive professional tablet isn't worth the outlay when you're just starting out. Hence, going in for a non-display graphics tablet, or a sixth generation iPad which can do multiple things besides being a graphics tablet would be a safer choice monetarily.
However, as a professional, you should not skimp in any way on the tech, because it does make your life much easier. You get a bigger screen, better responsivity and a whole new level of customization and comfort which are important when you have deadlines at hand for your work.
5. Display quality
Display quality is paramount when it comes to using a graphics tablet for animation. The smaller tablets tend to rely on a low-end 1280×800 pixel display, which means if you're doing detailed animation work you can actually see the pixels up close – not good at all. Hence, it is better to buy a tablet which has at least a 1080p display – look for a pixel count of 1920×1080 or higher.
Crucially, however, more than the pixel count matters the display pixel density, measured in pixels per inch (ppi). Your eye cannot distinguish individual pixels beyond 300ppi, hence Apple leads in this arena – it offers "Retina" displays which are usually much higher than 300ppi. If you don't do detailed work, anywhere near 200ppi will be useful enough.
6. Usability
Some of these tablets are multi-functional in that they provide regular browsing or usage facilities outside of being a design tablet. Here, the choice is clearly yours – you may either decide to go in for a tablet which can do everything and be everything, or you may choose to go for the purist design tablet which only does design but does it well.
The line between a graphics tablet and a regular tablet with a useful digitizer is becoming blurrier as time passes by. Ever since the Galaxy Note smartphone came with a digitizer, there are tons of products out there which give you a decent design experience. This isn't very close to a pure-bred design tablet, however, except for a few devices such as the iPad Pro.
Still, it's something to think about if you're just starting out with being an animator.
Bringing It All Together
With this, we come to the end of today's discussion on the best drawing tablets on sale today. These devices come from varied backgrounds, have different price points, and serve different needs. However, all of them deliver a brilliant, clear, responsive and accurate animation experience. There may be a few compromises here and there, but not on the experience.
Regardless of the kind of tablet you might be looking for, the 14 tablets reviewed above deliver beyond expectations. We hope you got some useful insight from these reviews, and are ready to go out there and buy your first or next animation tablet. Have fun animating!
Related Articles
11 Best Artist Gloves For Drawing Tablets
5 Best Hand Drawing Reference Photo Sources
What Is Cel Animation & How to Use It