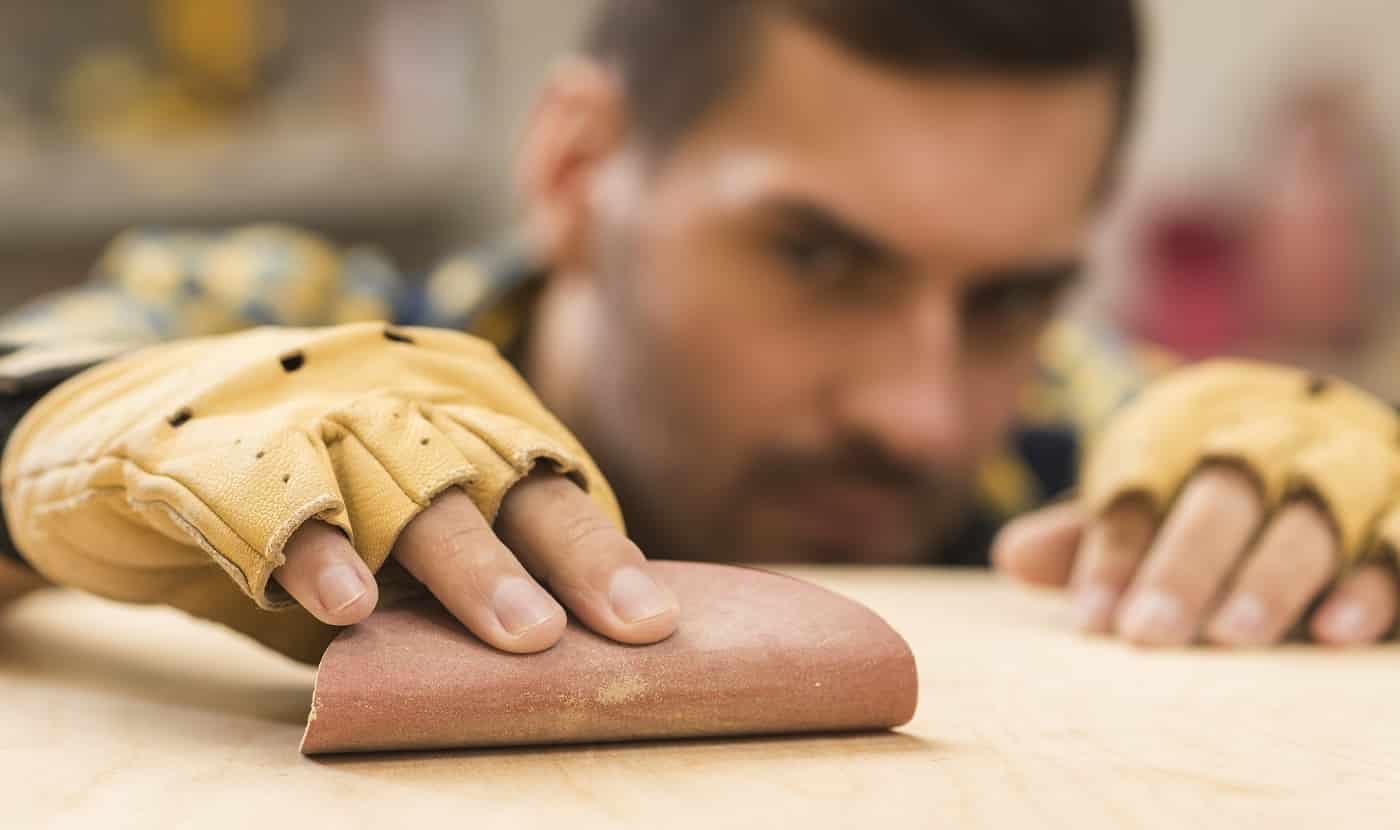 For people in the woodworking business, having a drum sander is of utmost importance. 
That's why we've dedicated today's guide to these useful tools that pack a punch. They may look simple, but a sander plays a critical part in imparting the desired shape to a wooden surface. 
To make your projects stand out, it helps convert a normal piece of wood into an attractive component. Designers have also made stunning additions to transform them into modern tools to enhance their relevance in today's world.
But the question is, how do you choose from the many units available out there? We've listed five top-notch models that are taking the market by storm. Following the reviews, we've added a buyer's guide section to look at the finer aspects of a drum sander.  
So, take out your gloves and goggles; let's begin.  
Top Drum Sanders 
IMAGE
PRODUCT
DETAILS

Our Top Pick

Our Top Pick

JET Drum Sander

Mirror design dust hood 
4-inch collection port 
Aluminum exterior 

VIEW LATEST PRICE →

SUPERMAX Drum Sander

80-grit pre-wrapped sandpaper 
Intellisand technology 
Extra-wide conveyor 

VIEW LATEST PRICE →

Powermatic Drum Sander

Emergency stop 
Integrated control panel 
Ergonomic handwheel 

VIEW LATEST PRICE →

SHOP FOX Drum Sander

12-inch width 
Capacity of 3 ½ inches
Variable speed knob 

VIEW LATEST PRICE →

Grizzly Industrial Drum Sander

1HP 110V motor 
10-inch sander 
3-inch sanding rolls

VIEW LATEST PRICE →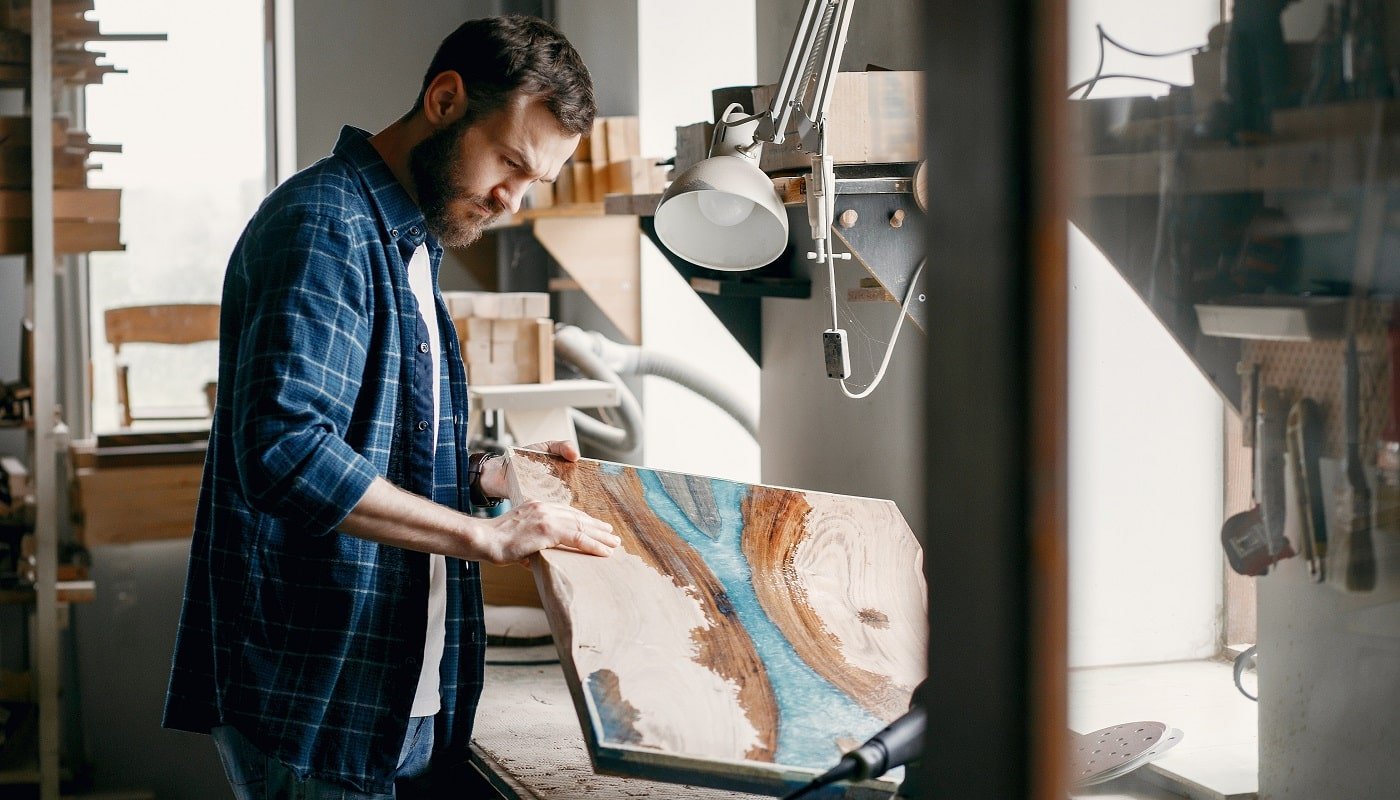 The JET Drum Sander is well-known in the market as an innovative and tool-less parallelism system, offering easy adjustments. Not surprisingly, this is a user-friendly model that has quickly climbed the charts to cement its place among the top units. So, read on to find out more. 
Why Did We Like It? 
We'll begin by discussing the sandsmart control, which monitors the load on the motor and adjusts speed accordingly. As a result, there is no decline in performance, while it delivers the highest output possible without overloading. 
Moving on, you can alter the conveyor belt parallelism, thanks to the suitably positioned dial on the bed's exterior. And with the stop button you can return the belt to its original flat position. 
Now, as you're working, there's bound to be debris for which the mirror design dust hood comes in handy. You'll notice it has an integrated channel built to mirror the shape of the drum while deflecting the debris to the collection port. 
Apart from these, this aluminum drum sander delivers precise performance and is dynamically balanced to dissipate heat. Meaning, it prevents the workbench from getting damaged by heat during operation. 
What Could've Been Better? 
In some cases, users have found it difficult to change the abrasive, for which we recommend using a wood block to lock the drum. Other than that, the instructions don't clearly mention how to set the height of the drum, so you need to be patient. However, both the issues are easily solvable. 
Pros
Redesigned conveyor system

Steel conveyor belt

Precision output

Variable speed control

Sandsmart control technology
Cons
Challenging to change the abrasive

Instructions need improvement
Up next is the SUPERMAX Drum Sander, which has generated substantial buzz among potential buyers, and a closer look reveals why. The designers have included quality functions, giving it an edge over other models. Although the cost is higher, it's definitely worth the investment.
Why Did We Like It? 
We noticed three things about this model – speed, accuracy, and power. And nothing encapsulates these aspects better than the intellisand technology, which automatically adjusts the conveyor speed to reduce the risk of overloading. 
Moreover, the innovative design delivers a long lifespan and protects against problems like gouging. It can withstand occasional bumps and scratches, and despite the powerful performance, you don't need to worry about burning stock. Plus, the exterior is wrapped with 80-grit sandpaper for enduring different conditions. 
Once you start working, you'll see that it produces a solid output irrespective of different grain patterns and density, highlighting exceptional consistency. What's more, you can increase the speed dimension and abrasive planning for the best results. 
What Could've Been Better? 
The point of contention for buyers is that this model is costlier than other units available out there. Due to the impressive functions the designers probably felt that a higher cost is justified. While people would pay more for a quality unit, there might be some doubt in buyers' minds. 
Pros
Easy height adjustments

Impressive alignment

Durable

User-friendly

Consistent output
We're progressing quickly, and speaking of speed, there's no way we can make a list of drum sanders and not include this model. The Powermatic Drum Sander has made exciting additions offering the perfect balance of power and precision. No wonder its popularity is soaring among customers.
Sale
Why Did We Like It? 
This drum sander is widely appreciated for the powerful performance, making it stand out in the market. The 115V output delivers a maximum of 1.75HP, meaning it's suitable for numerous tasks. Along with that, thanks to the input/output feed, you get additional support of 37-½-inches for greater stability while working. 
We loved the automatic adjustments whereby the feed logic system monitors the drum motor to maintain the speed of the conveyor motor within limits. Furthermore, the integrated control panel shows the power, belt speed, and DRO allowing you to check the performance of various components. 
Also, you can adjust the drum height with help from the ergonomic handwheel. It's as simple as turning the wheel to raise or lower the drum, making this model ideal for first-time users. Plus, the designers have added an efficient storage compartment for keeping the abrasions in one place. 
What Could've Been Better? 
It's primarily suited for light-scale applications, meaning it delivers the best results when used on smaller items. You may also find that even when the tread stops, the conveyor belt is still in motion. This might cause indentation and burns, which isn't the ideal scenario. 
Pros
Easy to use

Safe

Delivers an output of 1.75HP

Feed logic system

Excellent storage compartment
Cons
Suited for light-scale tasks

Takes time getting used to it
Another fantastic sander is this model from SHOP FOX, producing consistent output to make your projects stand out. The engineers have developed a unit that has raised the bar in terms of quality. So, it has struck the right chord with buyers, leading to a positive response. 
Why Did We Like It? 
The SHOP FOX Drum Sander is a 12-inch model, delivering a consistent sanding experience, thanks to its balanced functions. It has a capacity of 3 ½ inches, making it suitable for removing surface planer marks. Also, the assembly is easy with the loop and hook sanding allowing you to make smooth grit changes. 
You'll be pleased with the variable speed knob permitting you to adjust the feed rate between 2.47 and 17.3 FPM. This comes in handy when you need to switch between different materials, highlighting its fantastic versatility. 
Moving on, the engineers have provided holes on the base of this model to mount it on a workbench or tool stand. So, it's the perfect unit if you need to use it in a compact space, primarily because of its suitable dimensions. Lastly, by turning the crank handle, you can make adjustable depth cuts for improved accuracy. 
What Could've Been Better? 
It often happens that the gear for crack adjustment may slip out of the groove. Now, the issue is that it's slightly challenging to put it back in place. The instructions are difficult to understand, so you may need to call for help, but it's nothing significant and doesn't impact the overall quality.  
Pros
Feed rate varies from 2.47 to 17.3 FPM.

Versatile

Easy mounting

Suitable dimensions

Adjustable depth cuts
Cons
Gear may come loose

Poor instructions
As the name suggests, this model offers a grizzly bear's toughness combined with a power-packed performance. Among the many quality functions are a 110V motor complemented by the variable speed support, delivering a stable output. Hence, it has received a mostly positive response from potential buyers. 
Why Did We Like It? 
Taking inspiration from the grizzly bear, the designers have developed a robust and powerful unit that's reliable in most situations. This 10-inch sander has a 1HP 110V motor enabling you to work on lumbar that's 9-½-inch wide. In that regard, the variable speed controller proves useful for managing the feed rate for different tasks. 
Most professionals prefer using 3-inch sanding rolls with this model, which makes installation easy. Also, it has adjustable spring-loaded pressure rollers to deliver a seamless experience. Meanwhile, the debris produced during operation is trapped in the 4-inch dust port, thereby keeping the workstation clean. 
Another significant upgrade occurs with respect to mobility with the stowable handles and wheels, providing excellent portability. As a result, once work is over, you can store it in the shed without any hassle. 
Furthermore, the rubber conveyor belt complemented by the aluminum body delivers sturdiness for unmatched output in all conditions.
What Could've Been Better? 
We encountered an issue with the paper holder, causing the paper to fall off a couple of times. The right end, which is supposed to clamp the paper shut, occasionally fails, leading to this problem. Therefore, many users have used double-sided carpet tape as a solution. 
Pros
Rubber conveyor belt

Stowable handles

Highly portable

Adjustable spring-loaded pressure rollers

4-inch dust port
Cons
Paper may fall off

Needs double-sided carpet tape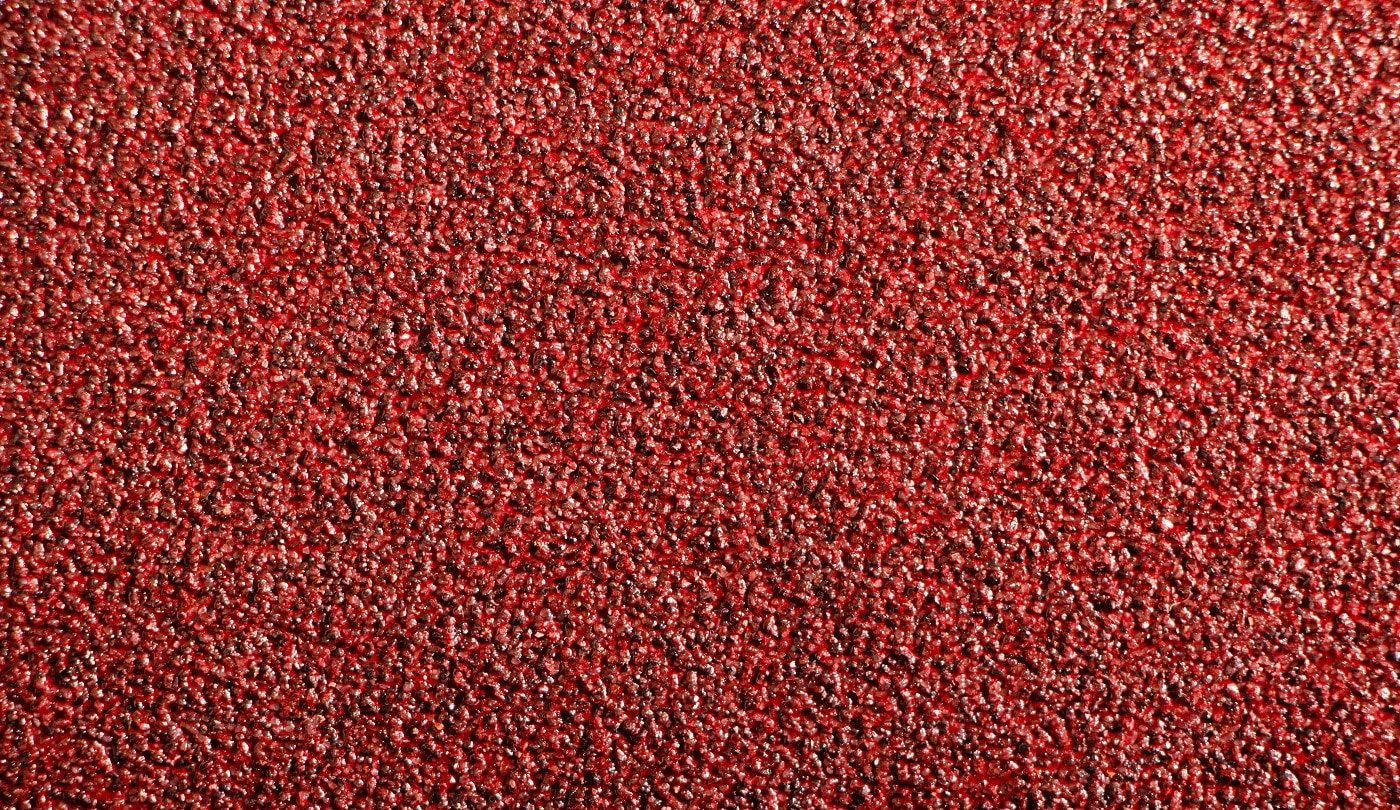 Drum Sander Buyer's Guide
Now, we come to the buyer's guide section, where we'll discuss some of the lesser-known aspects of a drum sander. This will help you choose between two similar units, so without further ado, let's dive in. 
Durability
A drum sander must be durable, ensuring it's worth the investment. To deliver consistent results, the product must last a long time, for which quality materials are essential. 
As a sander, it'll have to deal with the demands of everyday use, meaning a sturdy construction is the need of the hour. 
Accuracy
The sander must deliver accurate results to make your woodworking projects stand out. You must have the option of altering the angles and making the necessary adjustments to height and speed, depending on the task. 
Price
Finally, the product needs to be reasonably priced, allowing several users to choose a quality unit. In that regard, the designers must find the right balance between price and features for the best results.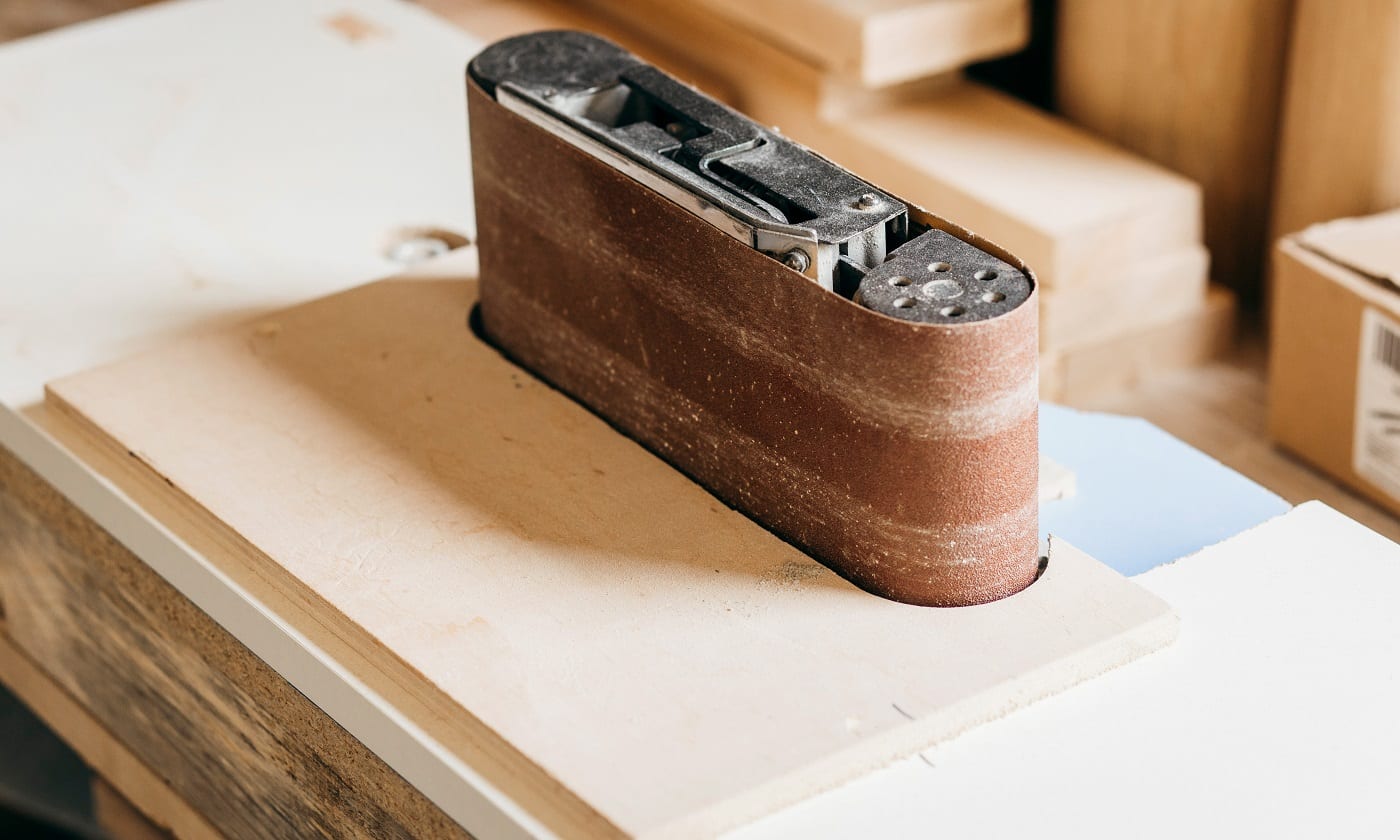 Verdict
We're down to the final section of our guide, and all that remains is for us to take your leave. 
Before signing off, we've decided to highlight our favorite sander models in different categories to help you make an informed decision. And here, you'll see how we've used the points mentioned in the buyer's guide to pick out the top units. 
After a thorough examination, we felt that the JET Drum Sander delivers the best performance, thanks to the innovative dust hood and aluminum construction. Other than that, users looking for a powerful unit can try the SUPERMAX Drum Sander, considering you don't mind the cost. 
So, there you have it. We've tried to cover all aspects related to a drum sander, and now it's up to you to make the right purchase. 
Until next time. Bye, take care!
Related Articles
13 Best Cordless Oscillating Tools 
13 Best Wood Routers for Professionals & Amateurs Alike
Simply the Best Stained Glass Ring Saws 
49 FREE DIY Router Table Plans For an Epic Home Workshop
10 Best Shop Vacs For Dust Collection 
11 Best Hammer Drills on the Market Today
11 Best Tap And Die Set on the Market Today | Buyer's Guide
13 Best Tile Saws Reviewed | Buyer's Guide
6 Best Chainsaw Brands to Consider 
Simply The Best Cordless Power Tool Brands
11 Best Sliding Compound Miter Saws
Different Types of Saws & How to Use Them 
Table Saw Vs. Circular Saw [Differences & Winner]
Single Bevel Vs. Double Bevel Miter Saw  
11 Best Belt Sanders Right Now
13 Best Random Orbital Sanders
9 Best Sanders For Deck Refinishing