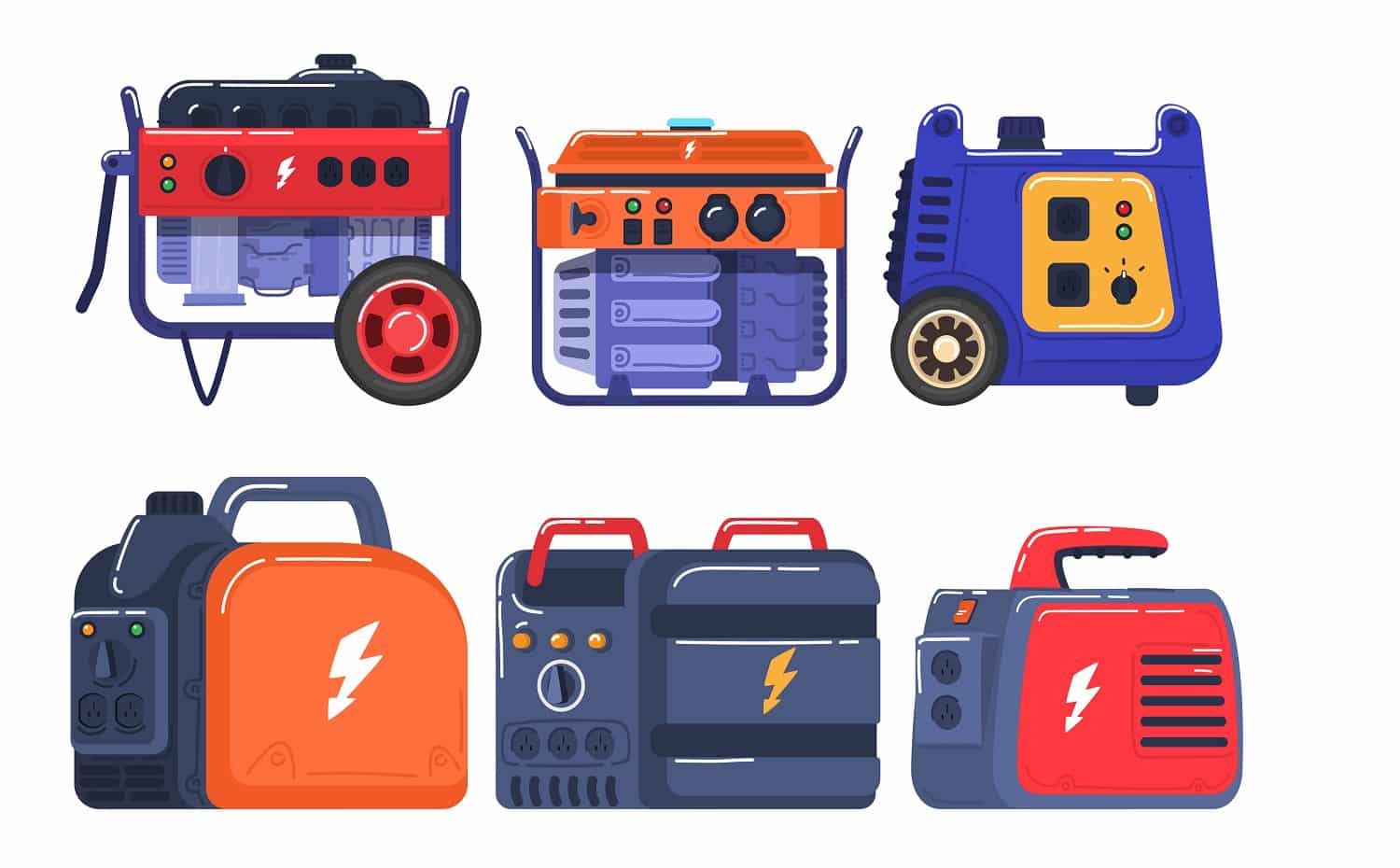 Dual fuel generators offer way more flexibility than their single fuel peers. If you want better functionality, this is the kind of machine to go for.
Now we know that dual fuel models may come at a higher price, but the efficiency they provide is enough to convince you to choose them. Be it work sites, camping trips, or a week-long blackout, dual fuel generators will take care of all of it.
But the problem arises when you go to purchase a unit. With numerous options available, it can become quite a confusion. This is where we come in.
We know the dilemma, and to solve it, a list of the 13 best dual fuel generators has been curated by us. With unbiased reviews and detailed pros and cons, we are sure that you will find the product you need right here.
Without further ado, let us get into it.
Top Dual Fuel Generators
IMAGE
PRODUCT
DETAILS

Our Top Pick

Our Top Pick

Champion 3400-Watt Dual Fuel RV Ready Portable Inverter Generator

Low oil shut-off
Can run for 7.5 hrs. on a full tank
Smart economy mode

VIEW LATEST PRICE →

Sportsman GEN4000DF Portable Generator

Can run for 10 hours on a full tank of gas
Noise level is below 69 decibels
5-foot propane fuel hose with a regulator

VIEW LATEST PRICE →

DuroMax XP12000EH Dual Fuel Portable Generator

18HP 457cc OHV Duromax Engine
8.3-gallon gas tank and 40 lbs propane capacity
Perfect for home backup

VIEW LATEST PRICE →

Westinghouse WGen3600DF Dual Fuel Electric Start Portable Generator

Large gas tank of 4 gallons
EPA and CARB Compliant
Equipped with wheels

VIEW LATEST PRICE →

DuroMax XP4850EH Dual Fuel Portable Generator

Powered by a 7HP engine
EPA and CARB approved
Low oil shut off sensor

VIEW LATEST PRICE →

Champion 7500-Watt Dual Fuel Portable Generator with Electric Start

Safety fuel selector switch
120/240V operation
Push-button electric start

VIEW LATEST PRICE →

Pulsar PG10000B16 Portable Dual Fuel Generator

High fuel and propane tank capacity
Switch & go technology 
12 Hour run-time at 50% load 

VIEW LATEST PRICE →

Fortress Hybrid 4,400 Watt Dual Fuel Generator

7 HP engine
Electric key start
Super quiet mufflers

VIEW LATEST PRICE →

Pulsar G10KBN Space Dual-Fuel Generator

4-stroke single-cylinder engine
Equipped with 120V/240V 50A outlets
3-in-one digital meter

VIEW LATEST PRICE →

DuroMax XP4400E Gas Powered Generator

Four-cycle generator
Powered by a 7.0HP engine
EPA and CARB approved

VIEW LATEST PRICE →

Rainier R12000DF Dual Fuel Generator

VFT display for control
Convenient One-Touch Power Switch
EPA and CARB Compliant

VIEW LATEST PRICE →

Ford 7,750W Portable FG7750PBE Dual Fuel Generator

Switch & go technology
Electric push start 
Powder-coated steel frame

VIEW LATEST PRICE →

Firman H03651 Hybrid Dual Fuel Generator

208cc dual-fuel engine
Multi-feature control panel

VIEW LATEST PRICE →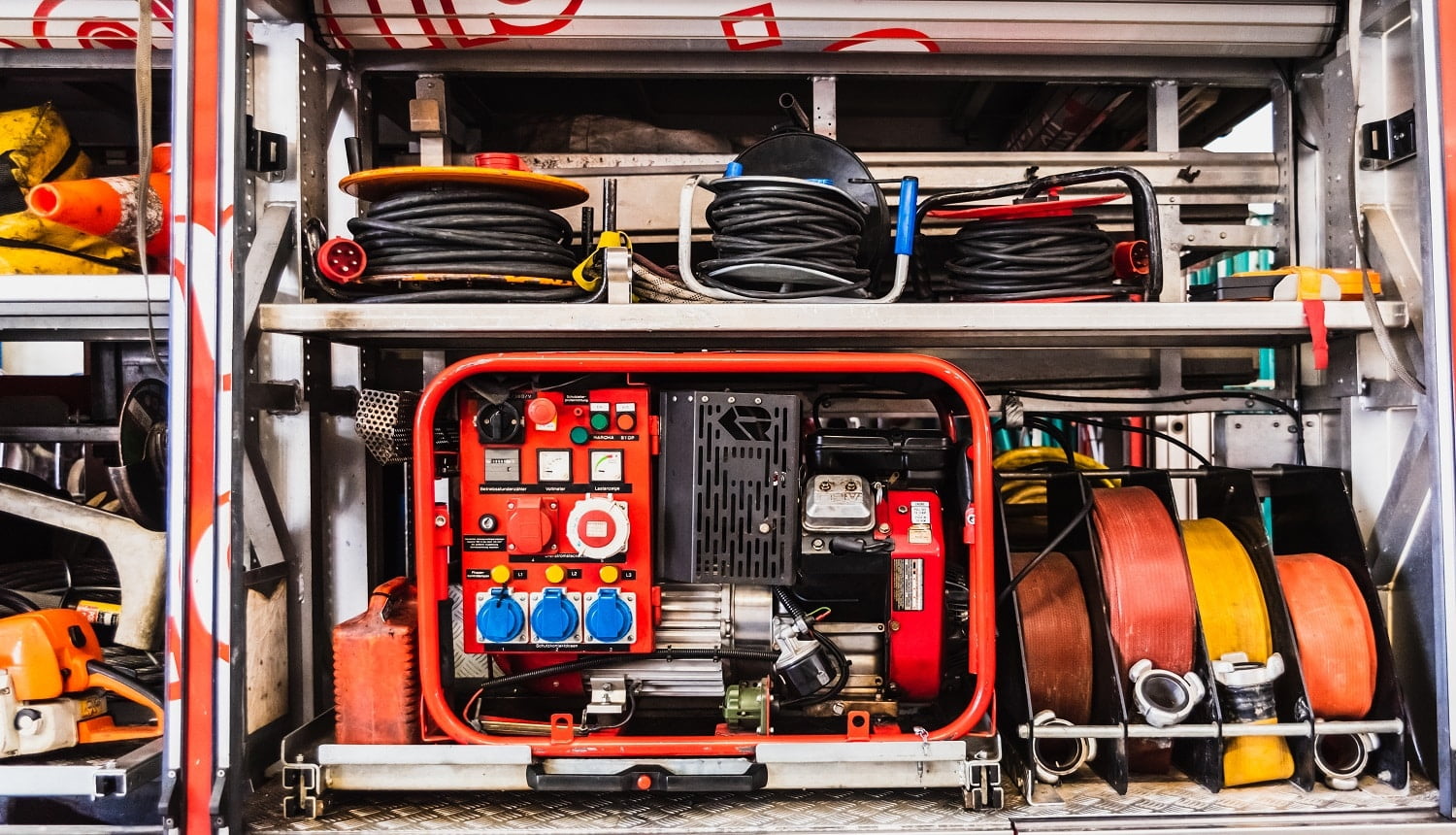 We will begin with the star of our list; the Champion 3400-Watt Dual Fuel RV Ready Inverter Generator will win your hearts with its compact design combined with a brilliant performance. The best part is that it is easily portable without you having to exert too much pressure. Let's check out its noteworthy features.
Why Did We Like It?
This generator comes with a 1.6-gallon gas tank that can power your devices for 7.5 hours. Accompanying this is a 20-pound propane tank, which runs efficiently for more than 14 hours on a 25% load. We were floored to see the propane tank capacity that this lightweight and compact unit has – it hides a huge powerhouse inside.
To add on, the product comes with low oil shut off mode and a smart economy mode, which promotes low electrical use. It makes sure that minimum fuel is consumed. It also works quietly and does not hinder conversations.
Further, the machine generates 3400 starting watts and 3100 running watts when the gas tank is functioning. On the other hand, with the propane tank, it can produce 3060 starting watts and 2790 running watts, making it a very efficient option.
We were delighted to find that the device has multiple outlets, including one 120V 30A RV, two 120V 20A points and two USB ports.
What Could've Been Better?
This machine came equipped with a host of brilliant features but lacked gas tank capacity. It is relatively small, and extended capacity is needed. Otherwise, functioning gets affected. Also, some users complained about some quality control issues that they faced with the product. But the customer service is very efficient and will help you out without a doubt.
Pros
Cast iron sleeve for durability

Quick touch panel for easy access

Lightweight and portable

Equipped with several outlets

Electric and recoil start
Cons
Gas tank could be bigger

Quality control issues
Next up is an exceptional device from the house of Sportsman. Be it power cuts you are worried about, or you need a machine for professional usage at construction sites, this will prove its worth without a doubt. The 
No products found.
Why Did We Like It?
We will begin with the wattage that the machine comes with. It has 4000 peak watts and 3500 running watts on gas. This is accompanied by 3600 peak watts, and 3150 running watts on propane. You can already estimate the power that it has.
Adding to the features, the device is equipped with a 3.6-gallon gas tank, which runs for 10 hours. It also has a 20 lb propane tank, which lasts for 12 hours at 50% load. The capacity it shows is simply astounding.
If you thought this is all, well read on. The product has a 7 HP engine with a 5-foot propane fuel hose. 
We were able to run multiple gadgets with ease, and power cuts no longer bothered us. We had also taken it for camping, and the numerous outlets kept all our devices going.
What Could've Been Better?
The device comes with one drawback. It misses out on a low fuel indicator, which would have made it easier to use it. With an indicator, one does not need to keep calculating the time left and can stay prepared beforehand. As such, it switched off at times during a work session when we weren't ready to deal with it.
Pros
EPA approved

Affordable for everybody

Portable and lightweight

Does not cause disturbance
A device known for its stellar performance, the DuroMax XP12000EH Dual Fuel Portable Generator will charm you with its power-boost technology. For anybody who wants a generator to take along in RVs or camping trips, this is a great option. Read on to know all its remarkable features.
Why Did We Like It?
This product can efficiently run a whole RV without needing any other power source. The engine has a peak power of 12,000 watts accompanied by running power of 9,500 watts on gas. When it comes to propane, it gives peak power of 10,200 watts with a running power of 8,075 watts.
Moving on to the tank capacity, the product comes with an 8.3-gallon gas tank that can run for 10 hours. The propane capacity is 40 lbs and runs for up to 20 hours at 50% load. We used it as an emergency back up option, and there was nothing we could complain about.
Along with these specifications, this generator has an automatic low oil shut down option making sure that it is not affected because of low oil. This indirectly increases its durability and it also has mufflers attached inside, which facilitate considerably quieter operation.
What Could've Been Better?
While the specifications are over the top, we had to call up customer care for a query, and we had to wait for quite a long time before our call got connected. Now, this can be time-consuming, and many of us might not have that much time to spare.
Pros
Capable of handling heavy load

Detailed product manual

Heavy-duty metal frame

Noise-reducing mufflers for quiet operation
Cons
Customer care is not helpful
A modern gadget equipped with the latest technology, the Westinghouse WGen3600DF Dual Fuel Generator, is a must-have in your house if power cuts happen very often. It is powerful and requires extremely low maintenance. If life is hectic and you are stuck with busy schedules, this product will be the perfect option to choose.
Sale
Why Did We Like It?
We found the device had a gas tank with a peak power of 4650 watts and running power of 3600 watts. Along with this, there is an LPG tank with 4180 watts starting and 3240 running watts. This got it running smoothly, and with an array of color-coded buttons that helped select the type of fuel, we were more than happy. 
We were also elated with the big 4 gallons gas tank that enabled it to function for more than 18 hours. While the propane tank could power for up to 20 hours at 25% load, this was a long run time and worked well for places with frequent power cuts.
To add on, it is CARB-compliant making it safe for the environment. This is good news for all those worried about polluting the atmosphere further. Noise pollution is also reduced as there are mufflers present inside, which reduces the sounds. 
What Could've Been Better?
While it comes with a host of brilliant features, there is one issue. The device weighs 109 pounds, which is very heavy. But here again, if you think this makes it less portable, well, you are mistaken! It comes with wheels, which makes portability very easy. It is only an issue if you have to carry it upstairs.
Pros
Easy to maintain

One button electric start

Can be used in caps and RVs

Easy to switch fuel

Run time of 18 hours on gas and 20 hours on propane
Next up is a very affordable product from the house of Duramax. It is user friendly and is one of the most cost-effective devices on the list. We needed a generator as a backup because power cuts are very frequent in our area. Needless to say, the product showed an outstanding performance.
Sale
Why Did We Like It?
This device comes with a capacity of 4,850 peak watts and 3,850 running watts. This ensures that you have a machine that can handle heavier loads and can power a TV, air conditioner, and a fridge if need be.
Talking about its performance, the gas tank can power gadgets up to 8 hours while the propane tank could perform in a similar way for 20 hours. Be it a hurricane or a storm; your devices will be working throughout one. 
It comes with 120V and 240V outlets, and you can use both or one at full load accordingly. Rest assured that the home will be functioning as usual, even during power cuts. 
Another important feature is that it runs smoothly no matter what the weather is like. One does not need to worry about the machine getting coddled at any temperature. Also, this requires low maintenance. You just have to worry about refilling the oil, and that is all. 
What Could've Been Better?
We had not faced any difficulties initially, but then when it was time to replace parts, we were astonished to find that most parts are not available online. This was disappointing as without being able to replace, the gadget cannot function efficiently. The best that we could do was go to a garage and repair it. 
Pros
Energy-saving and does not harm the environment

Quick and reliable functioning

Provides long-lasting durability

Can run the whole house single handedly
Next up is a one-of-a-kind machine that will meet all your needs with its incredible specifications. A powerhouse on wheels, this product is good for homes as well as for professional usage. From home lights, TV, and fridge to electric pieces of equipment and tools at construction sites, the machine will power everything.
Why Did We Like It?
The powerhouse has a gas tank with a maximum peak power of 9375 watts and running power of 7500 watts. It also has a propane tank with a starting power of 8400 watts and running power of 6750 watts. This huge capacity makes sure that you could run a fridge and an air conditioner simultaneously. 
Furthermore, we should mention the cast iron frame that prevents the engine from any kind of damage. It is protected from accidental drops, and for easy portability, the product with a sturdy frame comes with wheels. 
Adding on to it, the gas tank can run for 8 hours and is 6 gallons in size. The propane tank, on the other hand, lasts for 5.5 hours. So this will work efficiently through the night during a powercut and will enable you to get proper sleep without feeling uneasy. Also, you can easily switch between the two modes of fuel with just a press of a button. 
What Could've Been Better?
While some of the devices in the list have a fuel-efficient mode, this one lacks this feature. Without it, fuel consumption is not regulated, and more fuel is consumed at the end of the day. But again, we would not hold this against all the other brilliant features that it has.
Pros
Low oil shut-off

Electric and recoil start

Propane hose included in the kit

Will run for 8 hours at 50% load
Known as one of the easiest to use options, the Pulsar PG10000B16 Portable Dual Fuel Generator will work seamlessly to keep all your gadgets powered. If you are concerned about the bigger appliances at home, this product will easily meet your needs. The powerful 15 HP engine will keep the device functioning for long. 
Sale
Why Did We Like It?
We will begin by mentioning the gas tank with 10,000W peak power and 8000W running power. The propane tank has a peak power of 9000W and 7000W running power, which makes it perfect for ACs, refrigerators, and other massive appliances at home. 
To expand on the specifications, the device has a 6.6 gallons gasoline tank with 12 hours of continuous runtime at 50% load. It worked for 15 hours with 30 lbs of liquid propane, which we had used. 
We took it on our weekend RV trip, and it lasted us easily, keeping all our essential gadgets powered throughout the two days. With an electric start and an automatic low oil shutdown button, you do not need to worry much about anything. The fuel will last for long, and its strong frame will keep protecting the engine. 
What Could've Been Better?
We have no complaints performance-wise, but we wished that the device would be quieter. Though it has noise mufflers, they do not do the job well, and you can hear the machine whirring throughout. It may become a hindrance for anybody trying to sleep nearby and thus make sure to keep it outside your trucks during RV trips. 
Pros
Electric start and recoil backup

Flat-free tires which save time and energy

Dropdown handles for easy storage

Durable steel frame
A versatile backup option for emergencies, the Fortress Hybrid 4,400 Watt Dual Fuel Generator, can be a great choice. It is a perfect combination of durability and quiet operation, allowing you to concentrate on other work as it silently powers your devices. With a full power panel, you can easily keep track of the fuel too.
No products found.
Why Did We Like It?
This device has an average of 4400 starting watts and 3500 running watts, which make it dependable in case of emergencies. Though it may not be as powerful as some of its cousins, it can easily provide up to 10 hours of power in both the cases of gasoline and propane.
We found it to be a brilliant fit for our smaller gadgets, which could be kept running for long. It has one 30A outlet and two 120 volt outlets to help you power your devices. 
Additionally, it comes with an auto-shutoff feature; you can expect the device to last for long without issues. This feature will shut it off before it faces the risk of getting tampered due to running without oil.
To top it all, though the product is heavy, it is accompanied by a wheel kit, which makes it easier for you to move it.
What Could've Been Better?
We felt that the oil filling spout should have been more approachable. It is located way under the generator making it difficult to reach for. We tried turning the machine on the side and filling it up, but that led to overfilling. And then when we switched the machine on, there was a lot of smoke and oil leakage.
Pros
Very easy to start

Very efficient customer service

Wheel kit is provided along with

Works in all weather conditions
Cons
Difficult to reach the oil filling spout
Next up is a stellar device that is extremely easy to set up and is going to be your friend in times of distress. All you need to do is fire up the Pulsar G10KBN Space Dual-Fuel Generator to see the remarkable efficiency it shows. Packed with a hoard of specifications, we know that this product will leave you elated. 
Why Did We Like It?
The product is equipped with a gas tank with 10, 000 peak watts and 8, 000 running watts. Along with it, there is an LPG tank which has a capacity of 9, 000 peak watts and 7, 000 rated watts. So now you know how powerful it is. Be is heavy machinery that you need to run or giant air compressors at construction sites; this product is a fit for all. 
Additionally, equipped with a 6.6-gallon fuel tank that provides 12 hours of operation at 50% load, it will work continuously for long hours without heating up or malfunctioning. This, combined with an electric start engine and easy shifting between gas and LPG tanks, we have an excellent device in our hands. 
Also, it has a 3-in-one digital meter that features voltage reduction and auto shut off, making it very efficient. The safe operation makes certain that the device will last long. 
What Could've Been Better?
We found it to be a bang for the bucks. It is totally worth the price, but it exudes a decent amount of noise. The noise could be of a hindrance but again if you are using it for emergencies, the excessive sound would not matter too much. Also, the brilliant specifications outweigh the noise. 
Pros
Comes with automatic voltage regulation

Flat-free wheels for easy portability

Dropdown handles for easy storage

Durable and sturdy
Imagine going on a trip and running out of gas to refill! Well, the DuroMax XP4400E Gas Powered Generator works with batteries too. This brilliant feature makes it an excellent device to take on trips and hikes. It is difficult to carry gas or propane, but batteries can easily be taken along. 
Why Did We Like It?
First things first, this generator comes with plenty of power, with a capacity of 4400 peak watts and 3500 running watts. We could easily power all our required devices in the RV for two days. 
Also, it has a continuous run time of 8 hours with a full tank. While it may not work for big homes, it is a perfect fit for small homes and weekend trips.
To add on, the machine switches off whenever the oil runs low. To prevent other mishaps, it has surge arrest technology that protects it from power surges.
Along with the above features, it is very easy to move the device as it comes with strong wheels. The wheels are sturdy, and you can take it up and down rough terrain.
What Could've Been Better?
We initially faced problems with some parts and had to contact the customer service. We felt that their replies were scripted, and we ended up paying for the parts' shipment even when the product was under warranty. The whole device could not be replaced, but the parts could be as they said. Again, the extra shipping charges raised our total expenditure.
Pros
Battery-powered for ease of usage

Suitable for trips and small homes

Operates at both 120V and 240V

Comes with surge arrest technology
Cons
Inefficient customer service
Known to be a versatile workhorse, the Rainier R12000DF Dual Fuel Generator will take care of any device that needs power. With a heavy-duty engine, it performs exceptionally well and keeps your lives running smoothly. Be it recreation, work, or an emergency backup at home; it covers everything with ease.
Why Did We Like It?
We were elated at the large capacity that the machine showed. It came with a gasoline tank that has a capacity of 9500 rated watts and 12000 peak watts. The propane tank comes with 8550 running watts and 10800 peak watts.
This is paired with a 6.6 Gallon Fuel Tank, making it extremely efficient. It can run unhindered for 17 hours at 25% load. The massive capacity makes it perfect for all heavy-duty machines. 
Additionally, the device has a one-touch power switch, which makes switching between the two tanks very easy. You can also have a conversation easily in the same room, with the sound level being pretty low at only 72 decibels. 
From sump pumps to ACs and kitchen appliances, the product is very versatile and can work with all kinds of devices. It functions in every weather condition and is not affected by a drastic change in temperature. 
What Could've Been Better?
We received a product that had a cracked frame that supported the device. Now, this became a huge problem, and we got it replaced. But it took a week for the replacement to arrive, making the process time-consuming. In some reviews, we saw that some others had faced a similar problem, and thus we will recommend checking the device thoroughly on arrival. 
Pros
Automatic low oil shut down to prevent damage

Wheel kit with two 10 inch wheels

Equipped with foam grip handles

Overload Protection Alarm
A device known for its safety measures, the Ford 7,750W Portable FG7750PBE Dual Fuel Generator, is a boon to have in your homes. If you are a homeowner with medium needs, this unit will keep your house lit up in the face of emergencies. Combined with the securing measures, this is one product that pleases.
Why Did We Like It?
The gasoline tank has a whooping capacity of 12000 starting watts and 9500 running watts. On the other hand, the propane tank has a capacity of 10800 starting watts and 8550 running watts.
This, combined with a 6.6-gallon fuel tank, which can give you a maximum of 10.5 hours of continuous operation at 50% load, is a treat to have in the house. A perfect product built to fit into smaller homes, this one is very beneficial as a powerful emergency backup option. 
Also, the machine comes with one 120 volt AC twist-lock outlet, four 120 volt AC outlet and one 120/240 volt outlet. For safety and extended durability, every outlet has a rubber dust cover. We know how dust can cause damage to machines with open vents, and this cover provides great protection from it all. 
To make it easier to move, the device comes with tires that will never go flat. This saves time in taking care of them. 
What Could've Been Better?
If you are planning to use this device on a plain surface, the weight should not be a problem because the machine comes with wheels. But it is very heavy, and it can be a task to move it up and downstairs. So make sure you know what kind of surface you are looking at before purchasing this machine. 
Pros
Equipped with wheels and handle

Automatic voltage regulator

Engine is very dependable

2-year limited warranty
Be it a camping trip or a work site you need to take care of, this brilliant device from the house of Firman will leave you satisfied. The Firman H03651 Hybrid Dual Fuel Generator is a very versatile gadget and is fit to be used in any space you want to take it in. With strong wheels, drag it around with ease. 
Sale
Why Did We Like It?
This product features a gas tank with 4550 peak watts and 3650 running watts. The LPG tank has a capacity of 4100 starting watts and 3300 running watts. This is good enough to run air conditioners, air compressors as well as gadgets required on RVs. 
Further, the device also comes with Phoenix FatHead block, which will not let your engine heat up too much. Since it often runs heavy machinery, it is essential to keep the engine cool for better and continuous performance. 
To add on, the unit is equipped with a 5-gallon tank providing 14 hours of runtime. It can pretty much get you through the day without having to worry about energy consumption. 
As an additional benefit, the machine has noise mufflers fitted inside, which makes it comparatively less noisy than most other machines. Also, if you face any troubles with the product, the customer service will help you sort it out, and they are very responsive. 
What Could've Been Better?
Though the features are outstanding, we did have a problem with how the device arrived. The steel frame was bent inwards, and though this did not affect the functionality, we obviously wanted it exchanged. The second device also had slight damage on the body. It would have been great if this could be prevented!
Pros
Low oil shut off engine

8 inches never-flat wheels

Outlet covers protecting outlets

3-in-1 data minder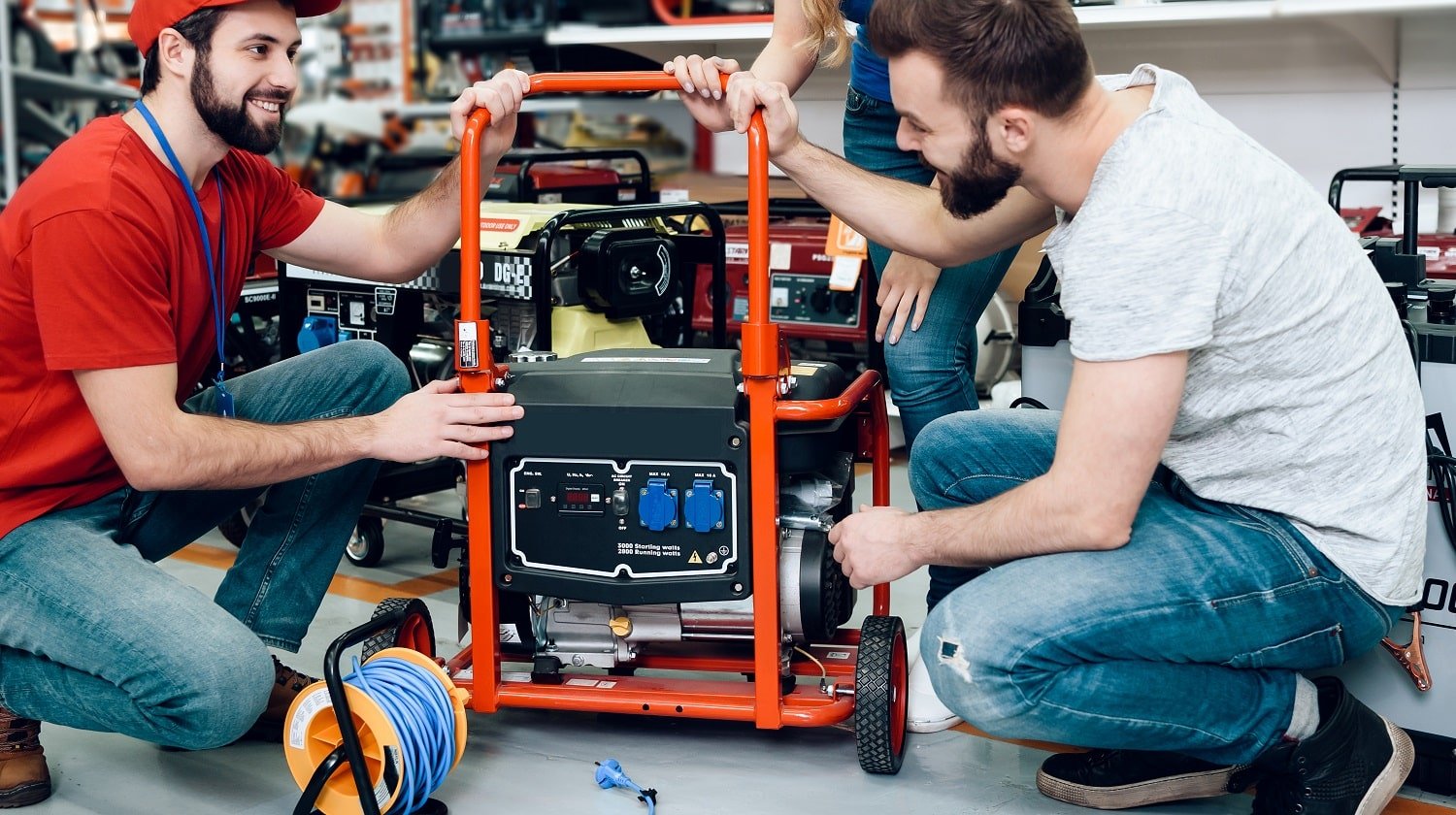 Best Duel Fuel Generators Buyer's Guide
A good dual fuel generator can keep you out of trouble on many occasions, but it is difficult to select a product that is a perfect fit. We are here with tips to select one which will fit your requirements and guarantee that you do not miss out on an important feature. Note down your reasons to buy one before proceeding, as that would be helpful in choosing a device. 
Power 
It is very important to understand your power needs. If you want a machine for large devices that consume a lot of power, it is essential to buy one with a bigger capacity and more wattage. 
In case you need a machine just as a backup, and for a smaller home, a gadget with less wattage capacity will suffice. A smaller device will cost less, and thus you should always measure out your needs.
Weight and Wheels
The weight of the generator decides how portable it is. Now, if a gadget is needed at home for emergencies or power backup, a heavier device or one without wheels will not be a problem. This is because you would not need to be moving it too much. 
On the other hand, if you are planning to take it around on camping trips or RVs, a compact gadget is a must. A heavy machine will be difficult to lift or carry up and down trucks or rocky surfaces where wheels would not ply. 
Wheels are essential when it comes to smooth or slightly rough terrains where the device can be moved. It is a must for professionals working at construction sites as portability is a major factor in such cases. 
Noise level
The noise may not seem like a major factor while buying, but trust us, it can be a hindrance later. Devices that are too noisy may work at construction sites or in open spaces, but if they need to be used indoors, it becomes a hindrance. It has the ability to disturb not only your family members but neighbors too. 
So we would recommend you to analyze your needs and then select a device with a certain noise level. 
Size
The size is an important factor, especially if you have a small home or limited space in your vehicle. Make sure you note your needs and accordingly get the most compact device available, 
Though a massive device may have the best of features, it may end up being too large to be carried around. Thus the purpose is not met. Also, check out the storage space that you have available in case you are not planning to use it often.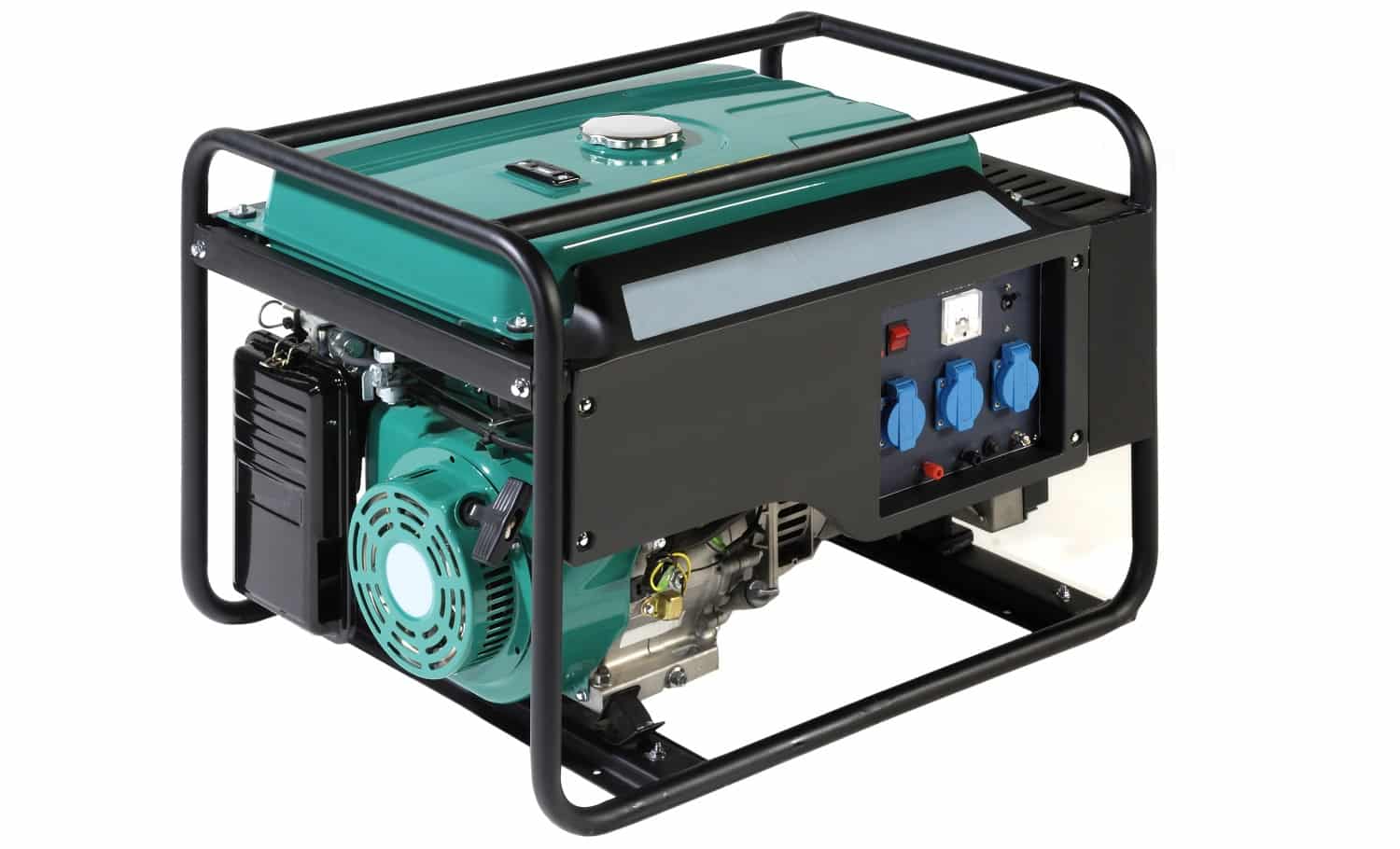 Verdict
It is time to pick the best out of the lot. Our favorite device for medium needs would be Champion 3400-Watt Dual Fuel RV Ready Portable Inverter Generator. It comes with excellent features and works very efficiently.
If you are looking for a heavy-duty device, the Westinghouse WGen3600DF Dual Fuel Electric Start Portable Generator will win your hearts at once. With 18-20 hours of continuous performance capacity, it is a powerhouse to own.
A portable dual fuel generator is the need of the day, be it a workspace or your homes. And we are confident that with all the information mentioned above, you are ready to choose one. Happy shopping!
Related Articles
 Best Quiet Propane Generators For Home And RV Use
How To Refill Co2 Tank with Air Compressor?
13 Best Quiet Air Compressor for Your Home 
10 Best 60-Gallon Air Compressors to Use 
13 Best 10-Gallon Air Compressors for the Buck  
10 Best Air Compressors For Impact Wrenches 
10 Essential Air Compressor Accessories You Need
10 Best Air Compressors For Nail Guns
13 Best Finish Nailers for Woodworking 
13 Best 60 Gallon Air Compressor 
12 Best Gas Powered Air Compressor for the Buck in 2022