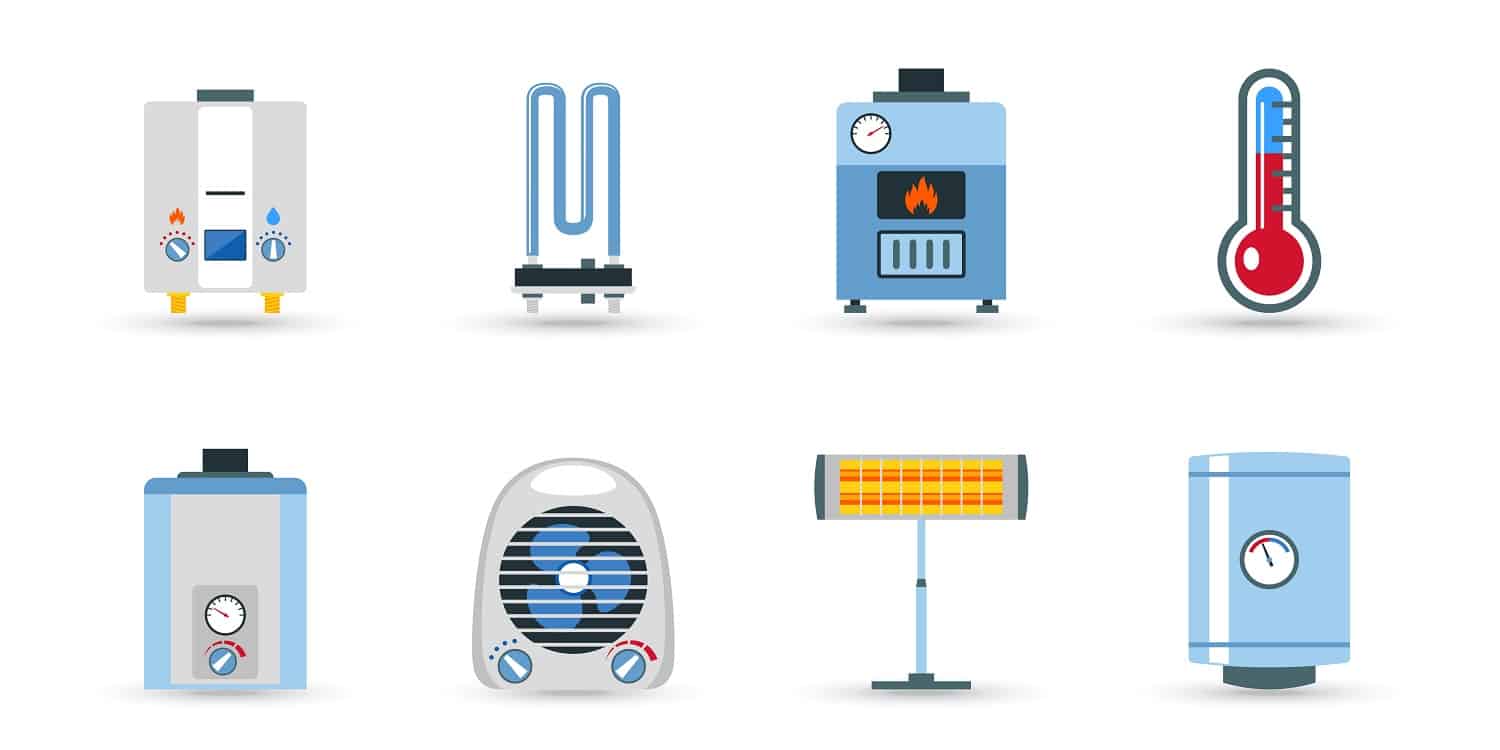 Let's face it; no one likes to walk into a freezing garage!
Just because you may not spend a lot of time in the garage, it doesn't mean that you cannot make it warm and comfortable. And this is where garage heaters come to the rescue. But wait till you find out that most of these units are equally competent to work for a variety of spaces, like your workshop or even the basement.
Sounds good, right?
So that the plethora of options doesn't make you drop the idea of getting one immediately, we have come up with the 13 best electric and propane heaters to choose from. Almost all of our favorites stand the test of multi-purpose utility to make your investment worth it.
Let's dive in!
Best Propane and Electric Garage Heaters
IMAGE
PRODUCT
DETAILS

Our Top Pick

Our Top Pick

Mr. Heater F232000 MH9BX

Dual heat settings
Auto shut-off
4 position control

VIEW LATEST PRICE →

Fahrenheat Ceiling-Mount Industrial Heater

Built-in thermostat
Adjustable louvers
Automatic fan delay

VIEW LATEST PRICE →

Dr. Infrared Heater DR-988A

Lightweight design
Auto overheat cut-off
Two thermostat settings

VIEW LATEST PRICE →

Dyna-Glo RMC-FA60DGD

60,000 BTU output
Adjustable heat angle
Auto shut-off mechanism

VIEW LATEST PRICE →

NewAir G73 Hardwired Electric Garage Heater

Stainless steel body
Hardwired mounting
Swivel bracket

VIEW LATEST PRICE →

Dr. Heater DR966

8-inch fan
5 adjustable louvers
Visual alarm system

VIEW LATEST PRICE →

Dimplex DGWH4031G

Fan delay system
Thermostat with 6 settings
Stainless steel heating element

VIEW LATEST PRICE →

KING KBP2406 KBP Multi-Wattage Compact Unit Heater

Pic-A-Watt heating element
4 pole motor
3 position switch

VIEW LATEST PRICE →

Modine HD45AS0111

Left and right piping
Small diameter exhaust
45,000 BTU heat

VIEW LATEST PRICE →

Comfort Zone CZQTV5M Ceiling Mounted Radiant Quartz Heater

2 quartz bulb for targeted warmth
Halogen lights
Metal safety grill

VIEW LATEST PRICE →

EconoHome Wall Mount Space Heater Panel

Heat reflector
Adjustable plug-in thermostat
Crack-resistant surface

VIEW LATEST PRICE →

KING PSH1215T Portable Shop Heater

Spiral finned heating element
Thermostat feature
Auto-reset safety limit

VIEW LATEST PRICE →

Mr. Heater Corporation Vent-Free Radiant Propane Heater

10,000 BTU
Low oxygen shut-off
Versatile mounting

VIEW LATEST PRICE →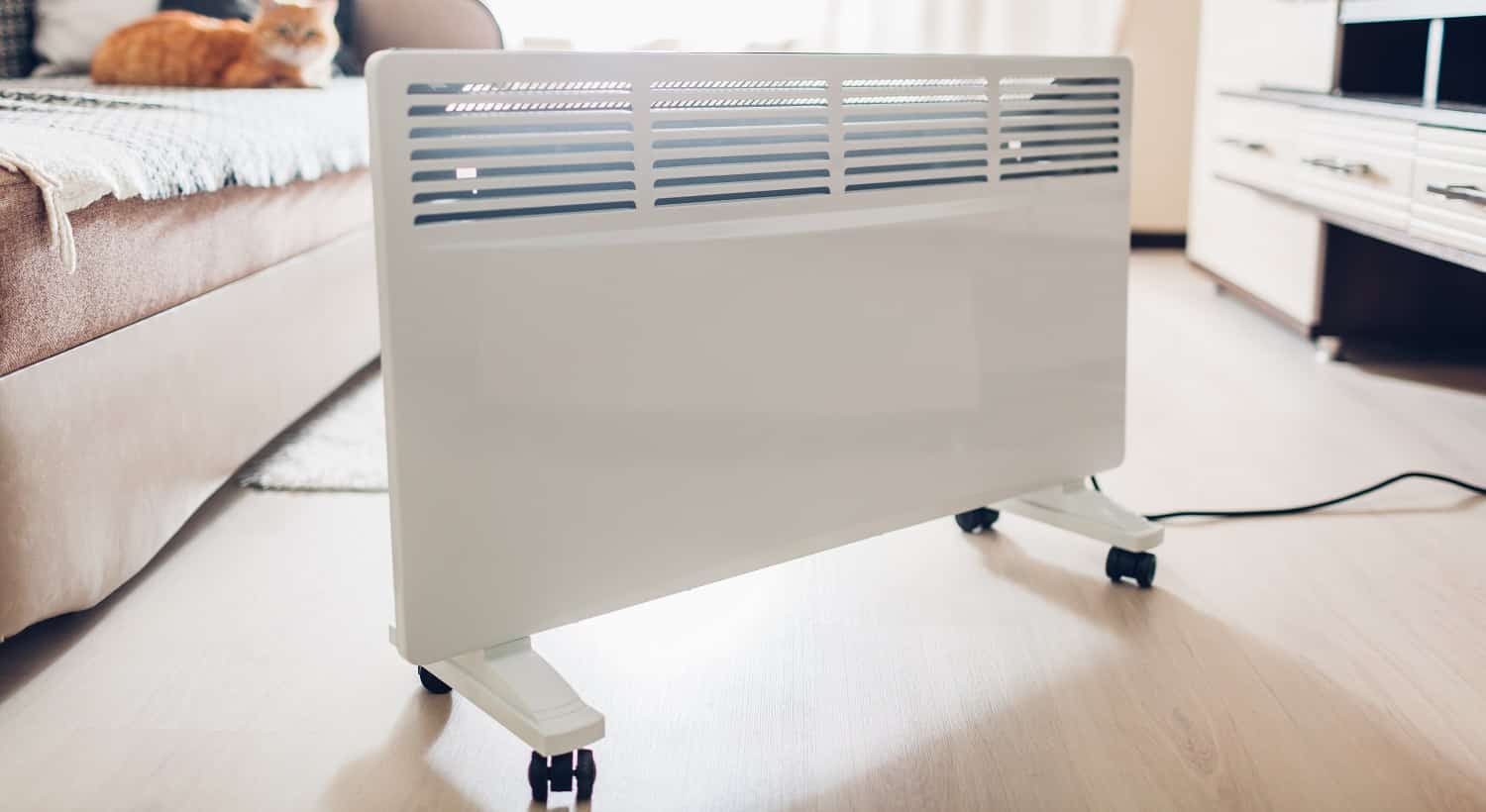 The first product on today's list is the Mr.Heater F232000 MH9BX. This propane heater's compact design is packed with a host of features that make it both easy to use and safe. If you're looking for an affordable option that can also be used for outdoor purposes, then you must consider it.
Sale
Why Did We Like It?
First things first, we were really impressed with the positive customer feedback. Mr. Heater has certainly raised the bar for versatility with this liquid propane heater, and we just couldn't ask for more, considering its affordable price tag.
Talking about its performance, it has a BTU range of 4,000 to 9,000 units, which makes it capable enough to easily heat up to 200 square feet. It has a run time of six hours and three hours on high and low settings, respectively.
Also, its durable porcelain heating surface evenly distributes the heat while maintaining the desired temperature. Moreover, an auto shut-off feature works promptly to shut down the unit in case you tip over it or if it detects low oxygen levels. This makes it suitable for not only cramped spaces but also for outdoor use.
While speaking of its versatility, we should also mention that you can connect this heater to both disposable cylinders or a remote gas supply. Simply rotate the knob to the pilot setting and push, while the integrated Piezo sparking system bids goodbye to all those chills!
What Could've Been Better?
The exposed flame in the element can be a point of concern, especially for kids or pets. Also, if you have a big garage with high ceilings, then this product may not suffice your needs. Having said that, its sleek design and powerful output is ideal for smaller spaces.
Pros
Oxygen depletion sensor

High-quality ceramic burner tile for shock-resistant insulation

Fold-down handle cuts down storage space

No sound and no smell output

Durable design
Cons
Exposed flame may cause burns

Shut-offs on altitudes over 7,000 ft. over sea level
Next up on our list is an electric heater from the house of Fahrenheat. This ceiling-mounted heater is one of the most efficient, powerful and durable garage heaters up for grabs today. Although it comes with a slightly expensive price tag, its performance is bound to justify the premium pricing.
Why Did We Like It?
Firstly, its 7,500-watt output assured us of its ability to heat up garages measuring as big as 1,300 square feet. Its ceiling mount bracket is not only easy to install, but also saves space on cluttered garage floors. Moreover, you can also use this heater for your workshop, basement, or even for your warehouse.
Coming to its performance, the heater has a fan-forced mechanism, which simply means that the blower will turn on only when the heating element attains the desired temperature. Once in action, the unit will continue to circulate the air until the element cools down. This is a great way to ensure optimum power efficiency and improve the service life of the element.
Its ceiling mount allows you to install it for both vertical or horizontal airflow, and any desirable position in between. While the thermostat gives you the freedom to control its temperature, the adjustable louvers put you in command of the direction of airflow. Talk about precise user control!
Lastly, the design's epoxy paint finish makes it resistant to rust and corrosion for better durability.
What Could've Been Better?
We really missed the presence of an auto shut-off feature like that of Mr.Heater F232000 MH9BX, although its fan-forced mechanism reduces the risk of overheating. Besides, its expensive price tag might be a constraint for some users, especially those planning to buy their first-ever garage heater.
Pros
Adjustable downflow with even heat distribution

Easy installation

Fumeless operation

Doesn't start off with cold air
Cons
Absence of auto shut-off feature to prevent overheating
A combination of easy operation, durable design and high-power performance is what earns this electric heater from Dr. Infrared a spot in our list. Ideal for medium to large-sized garages, this affordable heater can also heat up a variety of other spaces like construction sites, basements and workshops.
Sale
Why Did We Like It?
By combining efficiency with affordability, Dr. Infrared pulls all the right strings with this electric heater. For starters, its dual thermostat setting allows you to vary the desired temperature from 45 to 95-degree Fahrenheit. We were also glad to find that unlike the Fahrenheat Ceiling-Mount Heater, this product comes with an auto shut-off feature. So, brownie points for that!
What appealed to us the most is its powerful circulating fan, which does all the job without literally making any noise. Though we tried out the heater for our 600 square feet garage, we are quite confident that the fan will enable even heat distribution for larger spaces as well.
Weighing at just 20 pounds, this unit is one of the most portable heaters that you will find in the price range. In addition, its square design eliminates the risk of tipping over, thus making it suitable for confined spaces. And if that's not enough, we are sure you will be impressed with its built-in cord storage that only adds to its compact design.
What Could've Been Better?
The thermostat setting doesn't come with intermediate markings for adjusting temperatures. As a result, we had to spend quite some time figuring out the perfect knob position to achieve the required temperature. So we'd suggest taking out some time for this 'trial-and-error' session. 
Pros
Carry in handle for easy portability

Finger-proof intake for user safety

Temperature regulation mechanism to prevent scorches

Sturdy build and lightweight design
Cons
No temperature markings on thermostat
The Dyna-Glo is an industrial-grade heater that can be used for both indoor and outdoor purposes. Powered by liquid propane, its durable design and powerful output can heat up a big garage within minutes. What's more, you can also carry this unit around for quick heat on the go.
Sale
Why Did We Like It?
The overall size and the design of the heater may tell you otherwise, but its powerful output is really impressive. With an output range of 30,000 to 60,000 BTU, this unit can efficiently heat up spaces as big as 1350 square feet, while you can regulate the heat as per your requirement.
Besides the propane generated heat, its blower operates on 110 watt of electricity for enhanced performance. Similar to the Mr.Heater F232000 MH9BX, this unit also makes use of a piezo ignition system for quick switch on and switch off. Its auto cut-off feature works just fine to shut down the unit when overheating occurs. 
Design-wise, Dyna-Glo has done a number of things for optimum durability. Firstly, most of its parts are virtually unbreakable, allowing it to withstand harsh jobsite environments. Also, its high performing sturdy motor is mounted by metal for secure fastening. Lastly, the brass burner can tolerate a considerable amount of heat without burning or melting.
Thanks to the adjustable angle mechanism, you may direct the blower in accordance with your requirement for a warm and even airflow. 
What Could've Been Better?
We are not a fan of the blue and yellow flame that comes out of the reflector tube. Thus, we had to take extra care to ensure that the flame doesn't come in contact with any nearby surface. Also, the blowing sound, in tandem with the clicking sound of the ignition accounts for a noisy operation.
Pros
Lightweight design and portable

Includes a 10-inch hose and regulator

Steel enclosed base for better protection

Easy lift handle
It's time to introduce yet another electric heater, and we have the NewAir G73 Garage Heater to take up the 5th spot on this list. This durable and long-lasting unit is a fitting choice for smaller garages and workshops. You can mount it on the wall or ceiling for quick, powerful and safe heating.
Sale
Why Did We Like It?
No surprises here as the hardwired design is the biggest highlight of this flexible heating unit. Whether you mount it on the ceiling or on the wall, this design will relieve you from the constant stress of overheated wires and exposed flames. 
Additionally, the auto shut-off feature will instantly turn off the heater at the slightest level of overheating.
Its powerful fan works to deliver a quick and evenly distributed warm airflow, keeping your workspace comfortable throughout. With adjustable louvers and a tilt head mechanism, you can adjust the heating angle to suit your work position, no matter how near or how far from the heater.
Not only does the heavy-duty stainless steel build shield its vital components from physical damage, but the swivel bracket allows you to install the heater at a higher position on the wall or ceiling. 
Owing to its tough exterior and flameless operation, the maintenance needs are almost zero for this affordable and high performing portable generator. 
What Could've Been Better?
Like the Mr.Heater F232000 MH9BX, this heater is not very suitable for big garages and larger work spaces. Plus, its hardwired installation will require the services of a professional electrician, so be prepared to shed some extra dollars. 
Pros
Temperature control with six thermostat settings

Offers upto 5,000 watt of power

Powder-coated body resistant to corrosion

No exposed circuitry
Cons
Professional installation may cost extra
Impressed with the utility of a hardwired generator, we were compelled to include another such model in the list. The Dr. Heater DR966 is a commercial grade and affordable heater, designed specially to comply with the needs of large spaces. Besides, the sturdy build is meant to last for several years to come. 
Sale
Why Did We Like It?
For a heater that claims to cater to large spaces, it's only fair to find a durable motor at the heart of the unit. Its enclosed ball bearing motor has thermal protection and permanent lubrication that gives you a long service life, while heating upto 750 square feet at one go. 
The dual thermostat setting has an output range of 3000-6000 watt for its low and high setting, respectively. In addition, the 8-inch fan provides maximum airflow with even heat distribution, without producing a lot of turbulence or noise. 
So that you have full control over the direction of airflow, its 5 adjustable louvers allow you to direct the heat to the place where you need it the most.
Furthermore, its overheating indicator makes use of a visual alarm system that starts blinking the minute the unit becomes overheated. This, coupled with the hardwired design, ensures total user safety by eliminating the occurrence of exposed wires and plugs. 
What we also liked is that the heater can be connected directly to the electrical system, thus saving you the cost of an additional electric outlet. 
What Could've Been Better?
Similar to the Fahrenheat Ceiling-Mount Industrial Heater, this unit too lacks an auto shut-off feature. Although the alarm system works well, nothing beats a system that can automatically prevent the unit from overheating related damages. 
Pros
Metal sheath heating element for uniform temperature

Carrying handle for easy portability

Quiet operation

Includes mounting bracket
Almost halfway through the list and the Dimplex DGWH4031G finds an honorable mention. This fan-forced electric heater is quite a popular name in the fan-forced category, thanks to its affordable price and efficient operation. If you are looking for a professional heater at a lower price, then this product is worth considering.
Sale
Why Did We Like It?
Having already worked with the Fahrenheat Ceiling-Mount Industrial Heater, we had high hopes from this product, given its fan-forced mechanism. And we were not disappointed. The residual heat operation comes across an effective way to save power while delivering optimum heat.
Its in-built thermostat feature provides a range of 45 to 77-degree Fahrenheit. In addition to this, the ever-reliable auto shut-off system means that you don't have to worry about overheating issues. The stainless steel heating element, along with a propeller-type fan gives you a uniform airflow that reaches every part of your work space. 
Not only is its wall/ceiling mount easy to install, but the 6 feet long cord with a NEMA plug head will give you a fast and easy connection from a 240-volt receptacle. While at it, we should also mention that you can rotate the mount to achieve the desired positioning. 
Lastly, its powder-coated epoxy finish protects the already durable body from corrosion and rust. 
What Could've Been Better?
We did observe some rattling issues when the heater was placed on a concrete floor. Upon adding a sandbag, the rattling stopped in no time. Also, the fan does make some noise, but not to the extent of hammering our eardrums. 
Pros
Durable design

Fan only feature can be used in summer

Easy installation

Variable temperature control
Cons
May rattle when positioned on a concrete surface
For the eighth product on the list, the King KBP2406 makes a deserving entry. Its rugged design and easy operation have made this unit a customer favorite. But what really steals the show is its customizable wattage to suit the specific needs of the garage- one that doesn't burn a hole in your pocket.
Sale
Why Did We Like It?
You have guessed it right- the customizable wattage tops the list of its highlights. Equipped with an original Pic-A-Watt heating element, the unit lets you decide from five watt options (950, 1900, 2850, 3800, 4750, and 5700) before installation. In hindsight, this range is more than enough to cover almost all garage sizes.
Furthermore, the built-in thermostat has a range of 40 to 80-degree Fahrenheit, and the easy to read temperature control dial will only make your life easy. 
We liked how the brand didn't compromise on the more commonly found and essential features, like the auto shut-off system, for example. Bearing a different name, the 'electrically held smart limit protection' switches off the unit when overheated, and resumes it automatically once the temperature cools down. 
To deliver on its promise of versatility, the three-position switch lets you decide between switch-off, heating and a 'fan-only' option. Similar to the Dimplex DGWH4031G, this unit can also pay back your money's worth by cooling down the area on hot summer days. 
What Could've Been Better?
Perhaps the only downside to this otherwise high-performing unit is its loud operation. Even if we consider its workload and multi-purpose utility, the sound is still too loud for our comfort. We'd suggest placing this unit at some distance, if possible. 
Pros
Hardwired design

13,000 BTU of heat

Cast iron motor with lubrication

Aluminum fan blade
After talking about a number of electric garage heaters, we have come back to discuss a gas-powered unit. The Modine HD45AS01111 is a multi-purpose heater that can be easily used for residential, commercial and industrial needs. Powerful, robust and easy to install, this product is a more than qualified contender for bigger spaces.
Sale
Why Did We Like It?
First of all, we were glad to have finally broken the monotony of electric heaters. Coming to the performance, its 80% fuel efficiency is at par with its premium pricing. We didn't take much longer than an hour to quickly heat up our 1000 square feet garage, so its capacity is mighty impressive.
What we liked the most about this unit is its easy-going design. To begin with, the Modine HD45AS01111 doesn't require a lot of clearance space, unlike other propane heaters. Just an inch of space on each side is all that's required for installation on even the most congested spaces. 
Furthermore, the unit accommodates the gas pipe from both left or right as per your convenience. Owing to a small diameter exhaust, you can either go for side-wall or roof venting, according to your preference and garage design.
It's surprising that for the amount of heat that the unit is capable of generating, there's hardly any operational sound, which is a bonus. Lastly, the heater is capable of converting into an electrically powered unit, just in case you decide to try something new!
What Could've Been Better?
For a unit this pricey, we really couldn't understand why the brand left out on an in-built temperature regulator. Though you can always buy an external thermostat, we are not sure if we are willing to spend extra for a feature that's naturally found on many less expensive heaters.
Pros
Variable power source

Slim and durable design

Mounts on ceiling

Low noise level
Cons
Doesn't have the option of wall-mounting
As we near the end of the list, here's an electric infrared unit that might be worth your consideration. The Comfort Zone CZQTV5M is a simple, safe and efficient ceiling-mounted unit for making your garage and workshop comfortable to work in.
Why Did We Like It?
We were really impressed with its simple but effective design. Built for targeted warmth, a couple of 2 quartz bulbs reflect the heat onto nearby objects. This mechanism will gently warm up the adjacent surface with optimum efficiency.
Though the ceiling-mount may come across as a constraint, its variable installation angle makes sure that the heat is precisely directed to the preferred areas. Moreover, you don't have to worry about making space on your already cramped garage floor to accommodate the unit. 
What's more, the heater also doubles up as an overhead light unit-thanks to its 25-watt halogen bulb. All you have to do is simply pull the cord to switch on or switch off the light as and when required. 
Last but not least, our discussion won't be complete without talking about its safety features. In addition to the built-in overheating sensor, the heat bulbs are protected by a durable metal grill to prevent them from breaking. 
If you are not looking for a fancy and high power unit, then the CZQTV5M may well save you some precious bucks. 
What Could've Been Better?
The ceramic heating element doesn't appear to be the sturdiest of its kind, but then again, works well for its affordable price. It's also good to know that this is a rather simple unit that cannot cover a large area with its airflow.
Pros
Can be angled up to 90 degree

Space-saving sleek design

Affordable

Safe for target heating
Cons
Low service life of heating elements
Now that we are into close distance heaters, it's only fair to reserve this spot for the EconoHome Wall Mount Heater Panel. This energy-efficient heating unit makes your room warm and comfortable, without putting any extra load on your electric bills.
Why Did We Like It?
To speak the truth, we really fell for its elegant and sleek design at first glance. Talking of its operation, the unit starts off with minimal radiant heat and circulates the heated air around the room, while maintaining a constant temperature throughout.
Since there's no blowing fan or vents, this close heating unit is extremely safe for people with dust allergies. Plus, the heat reflector absorbs a lot of heat that would have been otherwise absorbed by the walls. 
Moreover, its durable surface is made from calcium silicate which prevents the overall design from physical damages. Not only that, but this heater is also capable of producing constant heat without warming up the exterior. So, there are negligible chances of the surface developing cracks in the long run.
Lastly, its triple insulation and overheat protection features reduce the risk of scorches and fires. 
What Could've Been Better?
Even though we don't demand this unit to heat up the entire house, we think it could've done better to cater to the bigger rooms of our residence. That being said, you can rely on this product to take care of any room measuring upto 120 square feet.
Pros
Easy to install

Reduces heat loss

Suitable for bathrooms and garages

Can be equipped with additional heat barrier
Cons
Has a mild chemical smell
For today's second-last pick, we have yet another heater from the house of King. This portable and rugged unit is an affordable option for your garage and workshop, while putting you in total control of regulating its temperature. With optimum user safety, this product is a fitting choice for your moderate budget.
Why Did We Like It?
For starters, we liked how portable this unit is. Providing a 1500 watt output, the heater's 6 feet cord can easily connect to any 120 V outlet , thereby efficiently heating up your small garage or workshop. Its flow-through design pulls air from the back of the unit, and effectively discharges it from the front for uniform heating.
Though its compact build may not appear to have a lot of features, there has been no compromise with user-friendliness and safety. Its in-built thermostat balances the temperature and airflow while optimizing power consumption. Besides, you don't need any manual application to switch on or switch off the unit.
If its scratch-proof and rust-resistant finish doesn't assure you of durability, then the safety grills definitely will. Since the grills completely cover the heating element, it remains protected in case you bump or tip over the product. 
In addition to the lightweight design, a comfort grip located at the carrying handle works just fine to enhance portability. 
What Could've Been Better?
The blowing fan does take some time to speed up, especially when the unit is entirely cold. However, this isn't much of a problem, as you can let the heater run for a while to heat up the fan. 
Pros
Lubricated motor

Light indicator

Auto shut-off feature

Adjustable tilt-control
Cons
May not retain intensity over time
Today's last pick is the Mr. Heater Vent-Free Propane Heater. Its radiant heating technology is at par with some of the best electric heaters on the market, Equipped with several safety features, this unit is worth considering if you don't want to add up to your electricity bills. 
Why Did We Like It?
Mr. Heater has earned a reputation by virtue of its versatile heaters, and this unit justifies the fame. Its 10,000 BTU is more than enough to heat up spaces exceeding 200 square feet. Since it utilizes a radiant heating technology, the heat reflects onto nearby objects and then heats up the airflow. 
Not only does this result in a uniform temperature, but it also makes the unit fuel-efficient. 
With the in-built thermostat, you can easily switch between low and high heat settings to suit your needs. Furthermore, it has the option to attach an additional multi-output valve for better temperature regulation. The best part about this heater is that unlike the EconoHome Wall Mount Heater Panel, this unit comes with fasteners for positioning it on the floor.
Similar to the Mr. Heater F232000 MH9BX, this one too comes with an electronic piezo ignition for quick and easy one-handed ignition. Also, the low oxygen shut-off system will automatically switch off the heater upon detecting a low oxygen level.
What Could've Been Better?
Owing to its ODS mechanism, the unit may not function in areas that are located 4,500 feet above the sea level. Besides, the thermostat can only be used to switch between a high and a low setting, with no intermediate degrees to choose from. 
Pros
Supports both floor and wall mounting

Multiple burner tiles for better heat distribution

Auto-restart feature

Variable output
Cons
Cannot be used with natural gas supply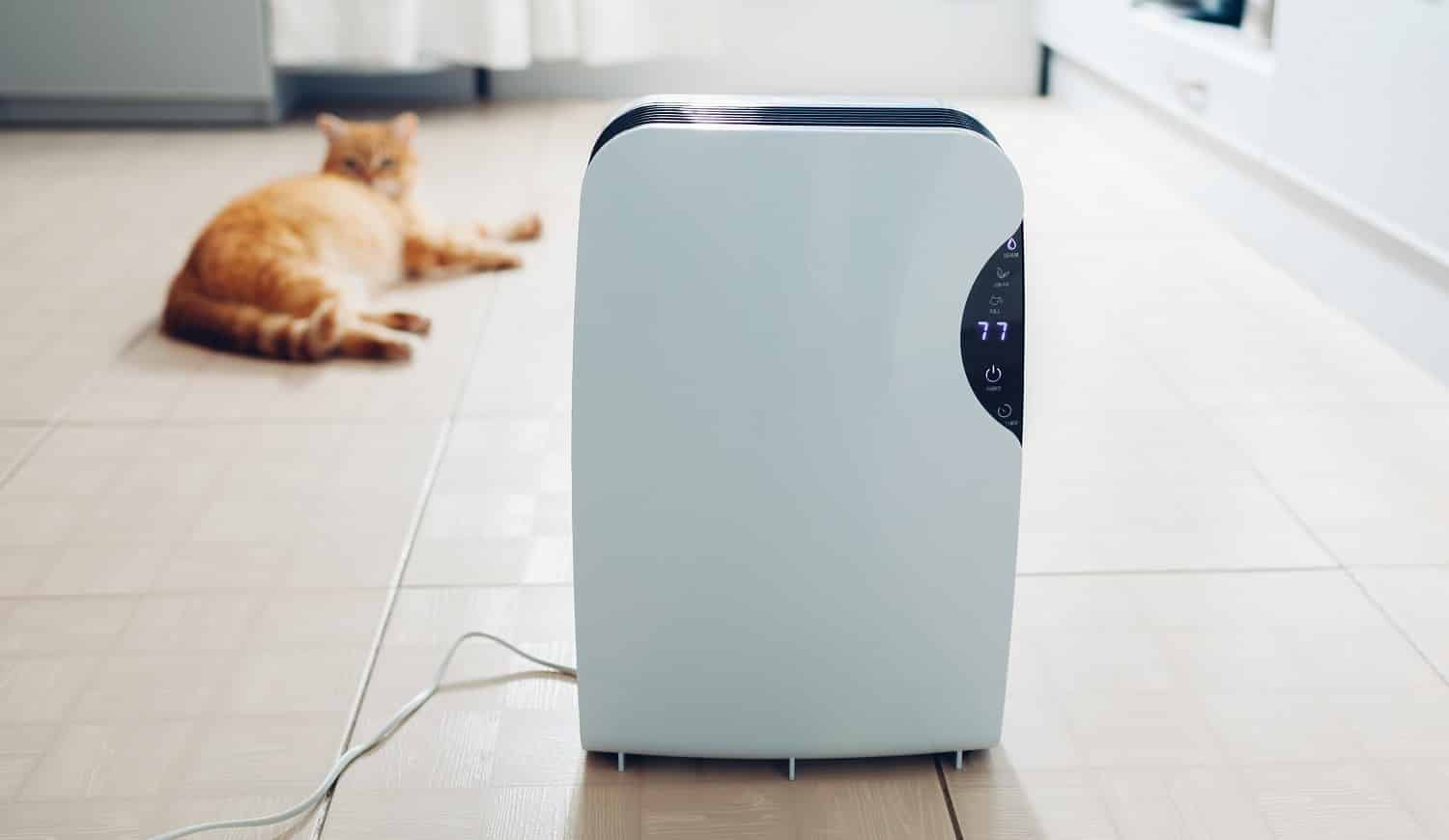 Propane and Electric Garage Heaters Buyers' Guide
'Oh that's easy! I just have to choose between an electric or propane option.' If this is what's running on your mind, then we're sorry to say that the task is not that simple. 
There are a lot of other crucial factors that should be considered to make the right call. And so that your investment is worth it, we have also listed down some of these points that should influence your purchase decision for good. 
Read on!
Hardwired Vs. Corded
In the case of electric heaters, you may choose between either a hardwired or corded model. While the corded ones are easy to install and portable, the hardwired models do require some professional help, especially if you're a first-timer.
If you plan to install the heater in a cramped workshop or garage, we'd suggest investing in a hardwired unit, since there'll be no risk of exposed wires or plugs.
Portable or Mounted
If you don't need your heater to travel with you, the obvious choice is to get a mounted heater. Here again, we are slightly in favor of buying a ceiling mounted heater, as this will save you from the task of clearing up your floor to accommodate the new member. 
Alternatively, you can also bring in a unit which supports different mounting and come with their own mounting brackets. 
Furthermore, there are a lot of lightweight and portable units available which can also be used for outdoor purposes. So if you are a fan of versatility, we'd recommend buying a portable model.
Auto Shut-Off Feature
Irrespective of the power source, one of the most essential features to look out for is the auto shut-off system. Not only will this ensure a safe operation, but it will also add to the heater's service life by preventing heat-related damages. Nowadays, even the most affordable units come equipped with this mechanism, so we'd highly recommend a model that supports auto shut-off. 
Durability
In addition to a stainless steel or metal body, you can also opt for additional features like corrosion resistance or protective metal grills to protect the overall unit from physical damages.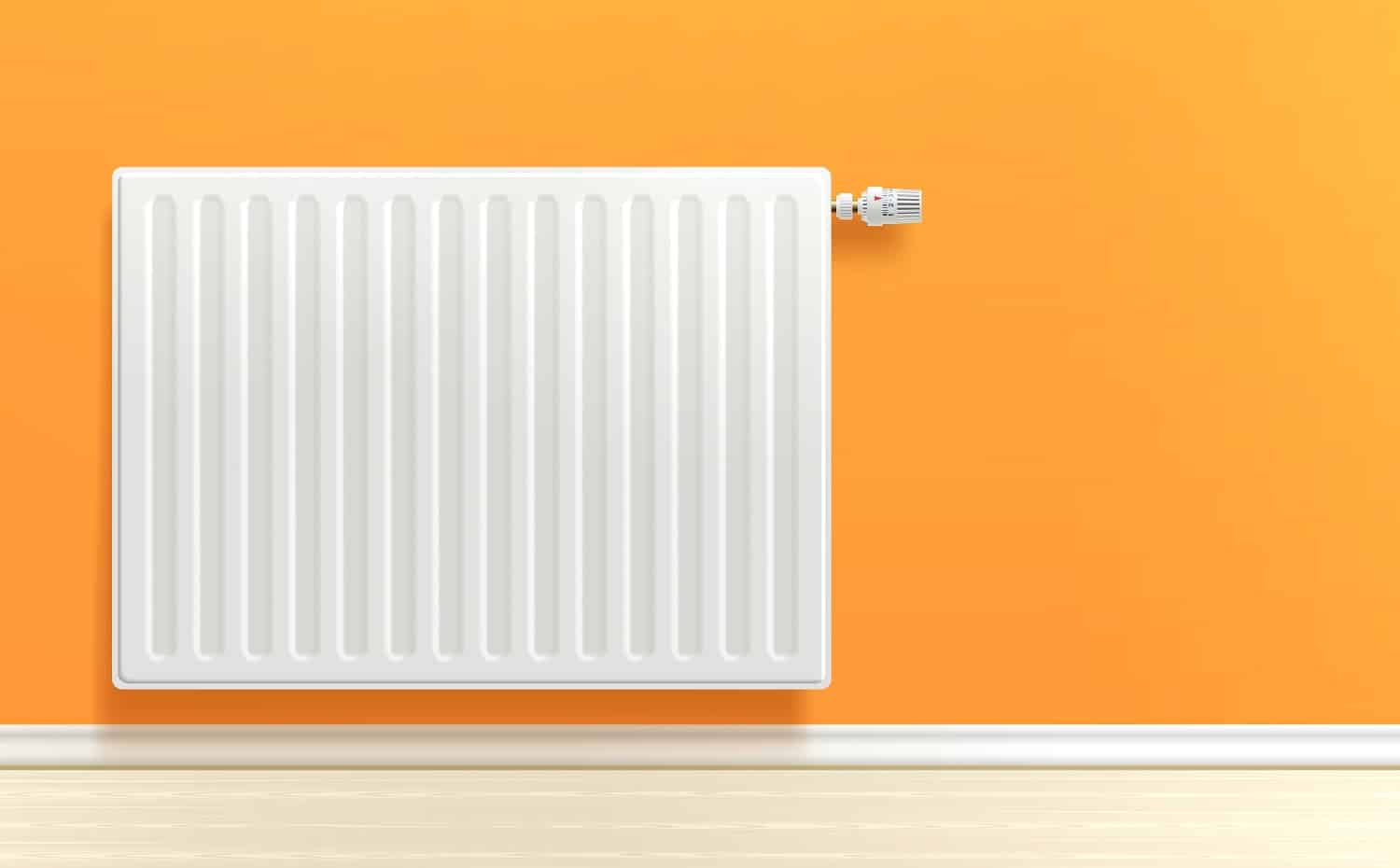 Verdict
No matter what the power source is, the primary function of the heater is to make your space warm and cozy.
Our list featured some of the best garage heaters which deliver on the promise of power, efficiency and safety. But before we wrap up, let's take a quick look at the findings of the day.
While the Mr.Heater F232000 MH9BX is one of the best propane-powered units, the NewAir G73 Garage Heater is an affordable electric option. Both King KBP2406 and Dimplex DGWH4031G come with a fan-only setting that make these units productive even during summers.
With this, we've come to the end of today's top 13 list. Hope our effort will help you find the right heating unit that fits all your needs. We'd love to hear about your favorite pick in the comments down below.
See you another day!
Related Articles
7 Best Paint for Interior Garage Walls Right Now
23 FREE Detailed DIY Garage Plans With Instructions To Actually Build
19 Garage Makeover Ideas To Transform Unused Spaces
8 Best Blowers For Drying Cars This Year
13 Brightest Light Bulbs For Garage 
10 Best Tire Pressure Gauges on the Market Today
10 Best Hand Cleaner for Mechanics and Grease 
13 Best Battery Chargers for Cars
10 Best 240v Electric Garage Heater To Consider
12 Best Bi-Directional Scan Tools
11 Best Diesel Compression Testers  
13 Best Garage Openers Right Now
What Size Tankless Water Heater Do I Need?
Beacon-Morris "BRT" Residential Garage Heater Review
Ceramic VS Infrared Space Heaters | What's the Difference?