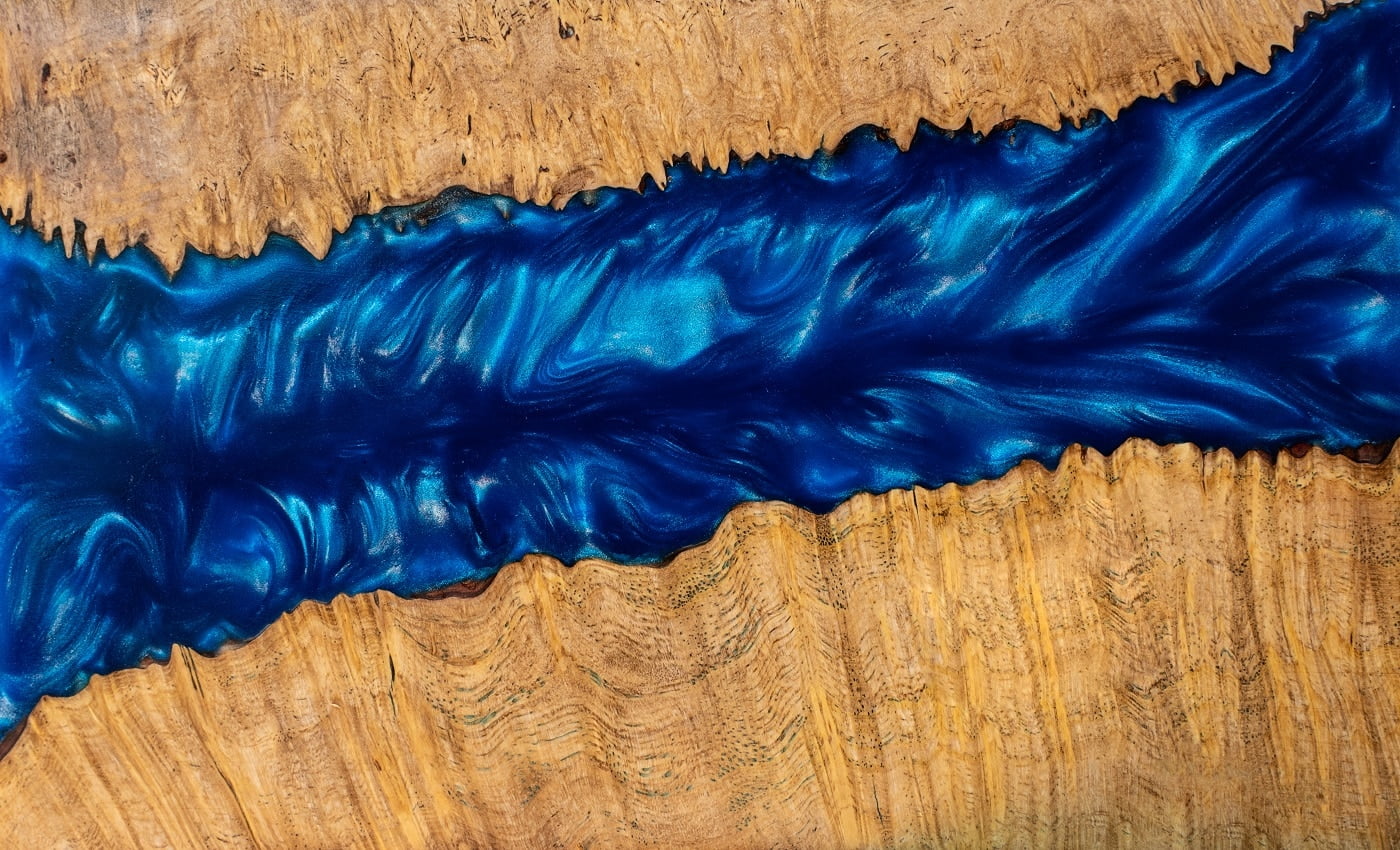 We all have wooden furniture in our houses, and they are prone to scratches and discoloration over time. That's where epoxy resin comes in!
It ensures that all your wooden furniture, artifacts, bars stay protected with a high-gloss layer on top. The glossiness makes them look new for long periods. 
What's more, it prevents the yellowing of surfaces due to UV exposure. You can use it for coating jewelry and metal too. Many people use it for window sills and doors to preserve the wood. 
Moving on, now that we know that there are multiple choices in the market, it becomes difficult to choose one. To prevent any confusion, we have curated this list of the top 10 epoxy resins for wood. The pros and cons have been clearly mentioned so that you can compare and find the one which suits your needs.
So, what are you waiting for? Dive in! 
Top Epoxy Resins For Wood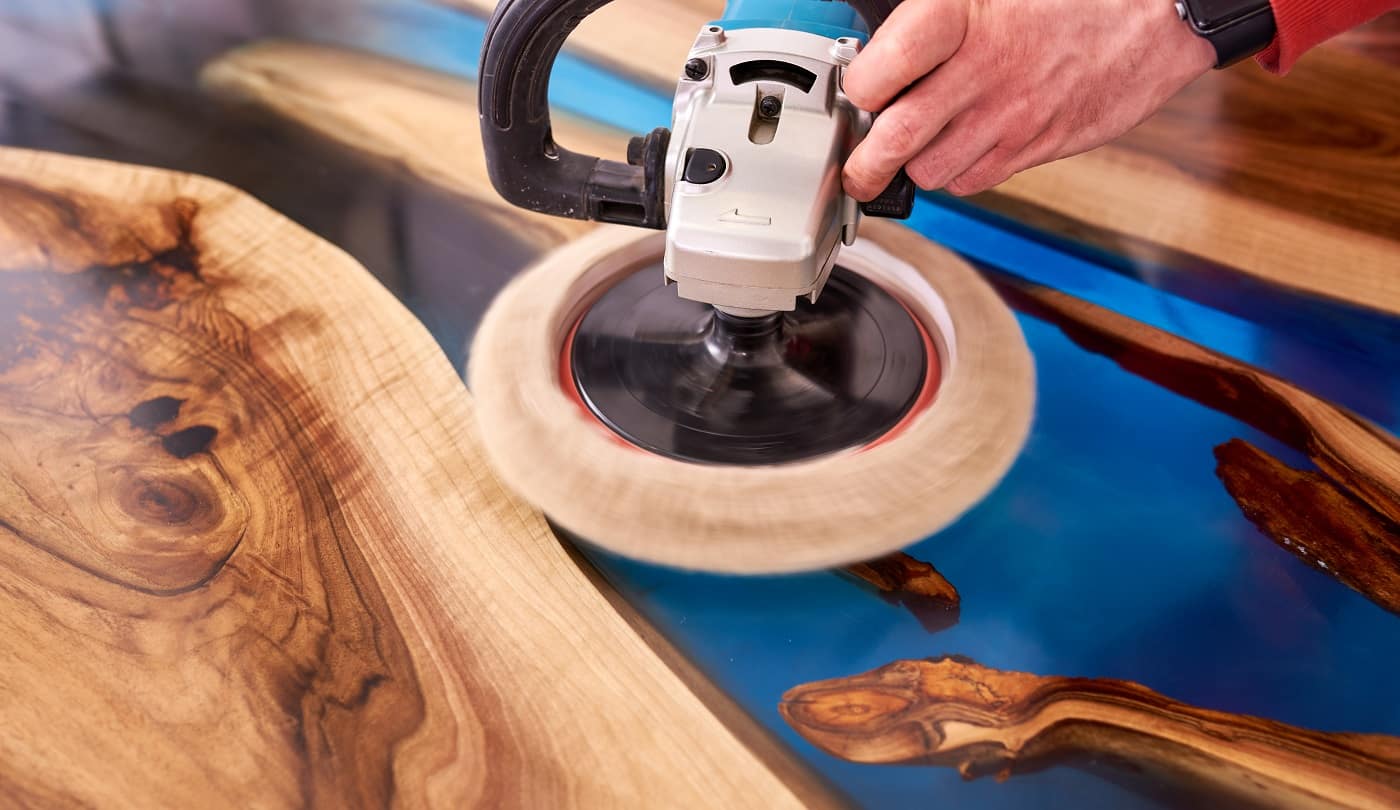 Do you love viral videos about different DIY items that keep popping up on social media? The DR CRAFTY Resin Kit will help you achieve similar professional results with a crystal clear layer. You can make your craftwork look exactly like the ones in videos, thanks to the rich formula that is offered.
Why Did We Like It?
First of all, it comes packed with all the accessories that you may need, and that will enable you to begin working immediately. You will get 2 measuring cups of 3.38 ounces each. These can be used to ensure that you have the right amount of liquid for mixing. 
Next, there are 5 wooden sticks along with a plastic spreader. The sticks can be used to mix the fluid, while the spreader ensures that you have an even and perfect finish. 
This product is also easy to mix; you have to put together one part of resin and a part of hardener. Once you do so, spread it on the surface evenly and then wait for 45 minutes. That will give it enough time to settle and harden. Once that happens, you will have a crystal clear surface that will not be prone to yellowing. 
Moreover, you will be getting a detailed manual that will be guiding you through the process.  
What Could've Been Better?
While this will harden up to a rubber-like layer, do not expect it to harden further. This is perfect for light-duty work that involves making jewelry. But if you are trying to bond 2 parts together; then this may not work well. Hence, make a note of your requirements before purchasing. 
Pros
Easy to mix

Detailed manual provided

Works with jewelry and artwork

Removes all bubbles
Cons
Does not completely harden up
One of our top suggestions is the Pro Marine Supplies Epoxy Resin, and this is known for its versatility. You can use it for multiple purposes beginning from tabletops, bars to covering artworks. We were very happy with the smooth surface that it provided.
Why Did We Like It?
The 2 main issues which occur while using resin are the formation of bubbles and yellowing of any surface. Pro Marine has looked into it and has made sure that this product provides a bubble-free clear surface.
You can rest assured that the item, which is coated will be UV-resistant and glossy. It will not become yellow with time, and that makes it more durable. 
Also, it is water-resistant, and the glossy surface will keep water from entering and spoiling the object. 
Moving on, this resin is easy to mix and apply without the formation of bubbles. It keeps the surface smooth and promotes clear vision. 
Plus, we were very happy with the customer service, and they helped us a lot with our first project. Since it was the first time that we had invested in epoxy resin, they helped us with the application process and gave us useful tips.  
What Could've Been Better?
The only downside here is that the resin takes time to harden up. You will have to leave it for a few hours before it hardens completely. So, we will recommend using it on a day when you have time in hand. Other than this, this worked flawlessly well and we were pretty impressed.
Pros
Easy to mix

Minimal bubbles form

Does not turn yellow

Efficient customer service
Sale
If you want to minimize craters and fish eyes, then the Incredible Solutions Epoxy Resin will work excellently well. It ensures that all kinds of imperfections are done away with by providing you with a smooth and attractive surface. Read on to know about the brilliant features that it has to offer. 
Why Did We Like It?
The surface is covered with a crystal clear coating, and you can use this on tabletops and edges, bars, and other furniture. We loved the high glossy surface with minimal bubble formation. In case you see some bubbles, then use a heat gun to remove them. 
Moving on, you might want to use colored resin to create artwork or to add vibrance to tabletops. Now, this option is very compatible with mica pigment powder, and you can use it to add colors. Remember that this should not be mixed with oil-based substances, paint, or with metallic or glitter as that could make the surface uneven. 
Adding to this is the fact that the product is water-resistant and forms a sturdy and hard layer. You can use it to protect delicate surfaces that are prone to scratches.  
What Could've Been Better?
We will strongly recommend not use any kinds of chemicals near the surface on which you have applied the resin. We had initially made the mistake of using ceramic paint a little further away, and the chemicals destroyed its smooth resin surface. We had to do it all over again but now that you know, it should not be a problem. 
Pros
Minimal bubbles form

Has less odor

Known to be versatile

Dries to form a hard layer
Cons
Can absorb chemicals while drying
Are you planning to create a live edge or a river table? The FGCI Superclear Premium Epoxy Resin will help you achieve finesse and will leave you with a masterpiece. This is perfect for professional work as well as DIY projects alike. We used it to coat our junk jewelry coated with a beautiful glossy layer.
Why Did We Like It?
This is a self-leveling formula that will level itself and ensure that you have a smooth finish. It is known to be the perfect art resin and can be used by professional artists and carpenters to create wonders. You can add pigment powder, mica powder, alcohol ink, mica powder, resin tints, and dyes to make it look even more magical. 
Also, this is resistant to water and scratches, and you can rest assured the resin layer will increase the durability of this product. It will prevent moisture from reacting with the wood, and hence the wood stays well protected too. 
Plus, it is highly resistant to UV rays and will ensure that it does not make the mirror-like surface yellow. The surface stays clear for a long time, and you can have your tables looking like new. 
What Could've Been Better?
When you are spreading this product on a surface, ensure that it is kept in a room which is clean. Keep your fans switched off and your windows closed so that dirt and dust do not fly in. The layer is prone to catching dirt and dust and can dry with specks of dust in it. 
Pros
Easy to clean

Resistant to scratches

UV resistant

Can be mixed with colored pigment
Cons
Attracts dirt while drying
Now that we have reached the middle of this list, it is time to introduce the MAS Epoxy Resin. It is chosen by many hobbyists and professionals to get a dependable and protective layer on delicate surfaces. Read on to know more about its bells and whistles.
Why Did We Like It?
Do you want a glass like clear finish on your furniture and wooden items? This will provide a very high glossy epoxy layer, and we loved the consistency and quality achieved. It is made with a self-leveling formula and will provide a smooth finish. 
Next, it comes with all the required accessories, and you can begin using it immediately. You will get a spreader and a brush which will ensure that all parts of the surface are well covered. The size of the spreader and brush is 4 inches, and that works perfectly for small to medium surfaces. 
Plus, it is easy to apply and comes with an extensive guide. You will find all the instructions mentioned clearly, and there is also an instruction video on the brand's website. You can watch it for more help.  
What Could've Been Better?
We noticed that bubbles do form on applying it to a surface. When this happens, you can use a heat gun to do away with the bubbles. If you are purchasing this product, remember to always keep a heat gun handy. This will prevent any further issues and you can have a problem-free experience. 
Pros
Spreader and brush provided

Glass-like clear finish

Provides the right thickness

For professional and DIY projects
Do you wish to get a super rich glossy surface for your tables and bars? The East Coast Epoxy Resin will serve you excellently well. This can be mixed easily, and you will get a bottle of resin along with a hardener. Mix equal quantities of both, and you have the perfect mix to use on different objects.
Why Did We Like It?
This formula is compatible with all kinds of surfaces, including wood, stone, metal, concrete, and marble. We have been using it around the house for many items, and the super glossy coating has been very productive. It protects objects from daily wear and tear and ensures that they look like new. 
Next, this product is self-leveling, and you do not have to worry about raised edges or dips in the coating. It provides the right amount of thickness and will protect surfaces from water and scratches. 
Moving on, there is a detailed instruction booklet which is provided with every kit. You will get all the instructions clearly, and this is very important, especially if you are a novice. 
Plus, the formula is completely odorless, and the smell should not disturb you at all. This is an important feature especially if you are working in a room full of people.  
What Could've Been Better?
While this will work well in the case of protecting surfaces, it is not a good bonding agent. We found that this leads to weak bonding, and you will need to use glue for this purpose. Remember this, and you should have a smooth and error-free experience. 
Pros
Great for beginners

Works on all kinds of surfaces

Self-leveling nature

Detailed instruction booklet
Up next is a brilliant product that will ensure the formation of a protective layer on the surface. The Art 'N Glow Casting 4336846261 is a clear fluid that will provide a hard crystal clear layer on the surface. We used it on jewelry too, and the finish was amazing.
Why Did We Like It?
Now, most types of resin will not be suitable to use with glow-in-the-dark pigment. However, this one has undergone rigorous testing and can be used with this pigment. This makes it perfect for figurines and objects which will glow in the dark post application. 
Next, the formula has no odor and is self-leveling. You will love the smooth surface and edges that it creates. This can be used on wood and is self degassing. Plus, you do not have to worry about the surface turning yellow due to exposure to the sun. 
Also, it does not take a lot of time to dry. You have to mix the resin and hardener in equal proportion and provide an hour for it to dry. It should usually dry within that time. In case the coating is thick, then you might have to leave it for another hour.  
What Could've Been Better?
We were slightly disappointed to see that a number of bubbles would always form after application. So, be prepared with a heat gun and use it to remove the bubbles. In case you don't own a heat gun, purchase it along with the product. 
Pros
Dries quickly

Protected from UV rays

Compatible with glow-in-the-dark pigment

Used for casting and coating
Cons
A lot of bubbles are formed
Sale
If you want a self-efficient kit that already has everything that you may need, the EasyPour Epoxy Kit is a great choice. It comes with a hoard of essentials and will ensure that you can begin working immediately. This will indeed provide you with a quick solution, and you do not have to spend additional money and time searching for supplies.
Why Did We Like It?
Epoxy resin can bring out the beauty of a product and highlight the little details on its body. It can be mixed and poured quickly, and you will be getting a clear and protective coating. Once applied, this stays on for years and will not look dull. 
One major problem with resin is that they turn yellowish with time due to UV exposure. This one, on the other hand, is UV resistant, and you should not face any troubles with the yellowing of surfaces. 
Coming to the accessories, you get 2 full-sized cups for mixing the resin and hardener. Once you mix them completely, you will be getting a gallon of fluid which can then be used. There are a spatula and a spreader that will help you level the layer and ensure the right thickness. 
What Could've Been Better?
The only downside to this product is that a hard layer is not formed even after hours of drying. The layer is like rubber, and it can bend. Now, this is not an issue in general, but it can be prone to scratches if you have kids in the house and the table surface is within their reach. 
Pros
Comes with a spatula and spreader

Reduced bubbles for better leveling

BPA-free

UV-resistant
Cons
Does not form a very hard layer
We are almost at the end of our list, and it is time to introduce the TotalBoat – Epoxy Resin. It will provide a crystal clear glossy finish and is perfect for remodeling projects, We were reworking our kitchen and countertops, and this helped a lot in achieving brilliant results.
Why Did We Like It?
The product mixes well with alcohol ink, mica powder, and liquid pigments and can be used with colors. This makes it a great choice for making river tables and for artifacts and figurines. You will need to mix in a 1:1 ratio and then pour over the surface that needs to be painted. 
Plus, it resists scratches and staining, and your furniture will look new after being coated with this. You will get a smooth glass like finish and hence it can be used for resin art, decoupage, casting, embedding objects, and other projects. 
Moving on, you can use it for a variety of surfaces, including bar tops, concrete tables, ceramic and stone ones. The top will be 100% waterproof and can be used for patio furniture too. It is BPA-free and can be safely used around pets and kids. 
What Could've Been Better?
The only issue here is that lots of bubbles appear on the surface after application. This can be bothersome, especially if you do not own a heat gun. However, it is a common problem that we see with epoxy resins, and we would recommend buying a heat gun beforehand.
Pros
Can be applied on a number of surfaces

Easy to pour and use

Self-leveling formula

Glass-like finish
Cons
Lots of bubbles form on the surface
We now have a brilliant product that will keep your artwork protected, and it will look new for a long time. The Pro Marine Supplies Art Resin is a great option for hobbyists and creators who want to preserve their work. We were very happy to see its versatility, and you can work on a number of DIY projects thanks to this.
Why Did We Like It?
One of the major benefits of purchasing this product is that it is non-toxic and can be used with glassware, trays, and tumblers. The food-safe formula will ensure that your body is not affected while your tables and glassware look attractive for years to come. 
Next, the surface is UV-resistant, and you can rest assured that the coating will not turn yellow over time. But we will not advise leaving objects directly under the sun after the job is done. Keep it in the shade or inside the house, and you will have an error-free experience. 
Moreover, it is easy to use, and it levels itself during application. This will create a smooth and glossy layer without having to put in any extra effort. Plus, we almost found zero bubbles in the mix, which made us really happy.  
What Could've Been Better?
We were slightly disappointed with the strong stench that stayed on for the first few days. Our suggestion would be to keep the freshly coated objects in a room, which is not occupied by people for those days. Once the smell disappears, bring the objects back to their original positions. 
Pros
Easy to use

Versatile

Food-safe formula

Resistant to UV rays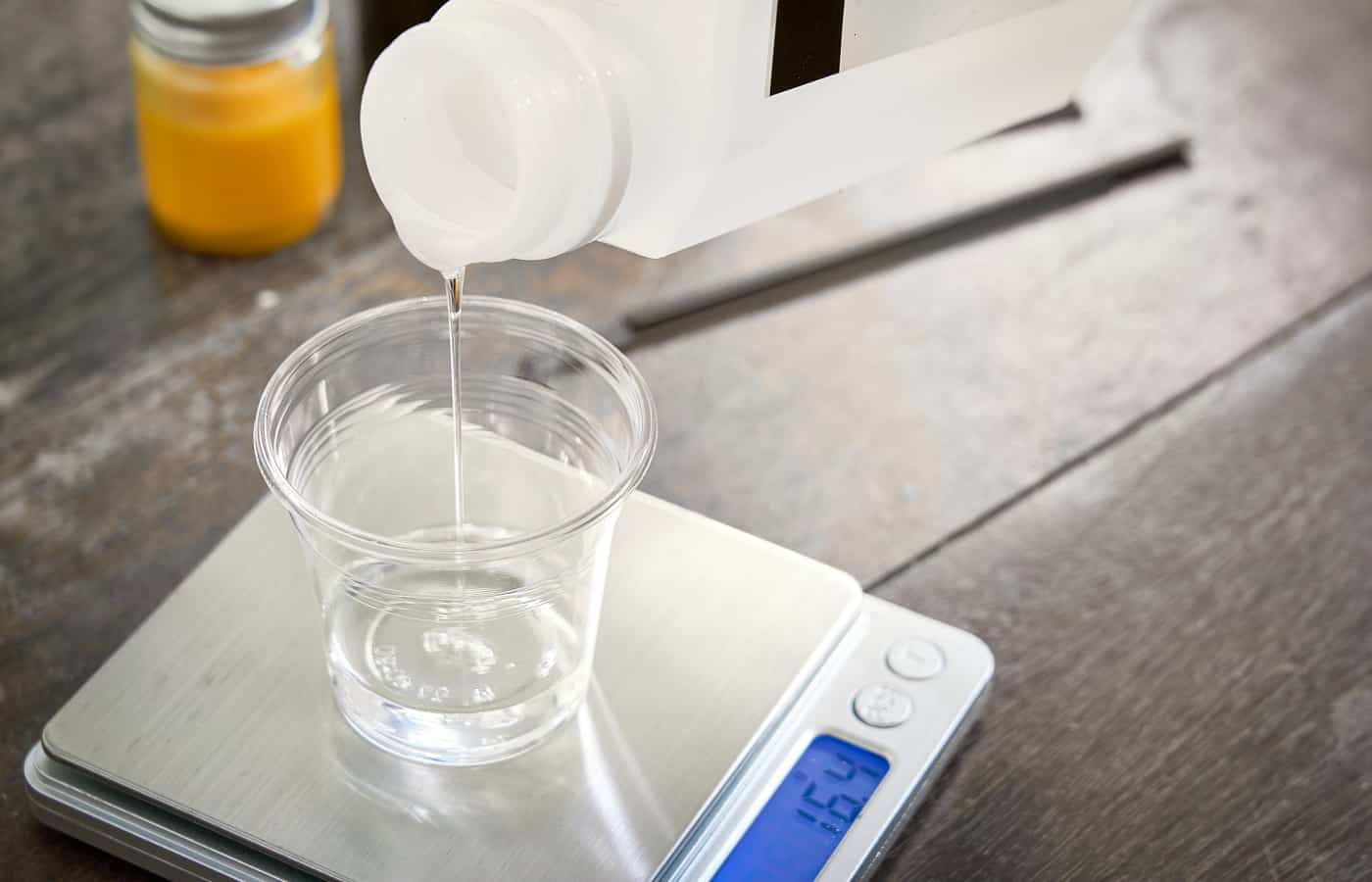 Epoxy Resins for Wood Buyer's Guide
Now that you know about the top 10 epoxy resin for wood, it is time to move on to the important factors that need to be kept in mind before purchasing. Read on to know all about them. 
Viscosity
There are 2 main types of resin, and that includes casting and tabletop options. The ones which are made for casting are generally runnier and will need a frame or a mold to solidify. These need a constricted area. Otherwise, they will flow down the edges, and these work best for jewelry or smaller items.
On the other hand, the tabletop resin is thick and on the gooey side. It can be poured over a surface, and you can use a spreader to bring it to the edges. They will not run down the edges in general and will dry faster.
Drying 
The process of drying will take time no matter what product you use. Even if the pack says half an hour to 40 minutes, it is best to leave the surface for a few hours. This will ensure that the liquid has hardened completely and no dust or dirt has settled on the surface. 
Also, while the surface dries, keep it in a closed and clean space. Epoxy resin is very prone to dust and dirt and can catch them instantly when it dries. And that can destroy the entire surface. Let it dry, and then you can place it wherever you want in the house. 
Depth
How much thickness do you require? While some tabletops may need only ¼ inch thick resin surface, others might need a 2-4 inches thick surface. You will need to decide upon the thickness and then choose an option. 
In case you are making a river table and live edges, then the depth has to be similar to that of the tabletop. Measure it well before beginning. 
Extra Accessories
Some products will come with a resin and hardener combination to get the process started. But others come with a spreader, brush, or an applicator, 1-2 measuring cups, and mixer sticks. If you have these beforehand, then opt for an option that does not come with all of these additional products. 
But if you do not have any of these and it is your first time, then purchase one which comes with all the additional items. This will allow you to use it straight out of the box. 
UV Blockers
Some products come with UV blockers, and these are perfect for furniture that is kept on the porch or for items that are placed on the windowsill. Since UV rays are something that changes the color of epoxy resin over time, you should choose those with UV blockers if products are to be exposed to sunlight.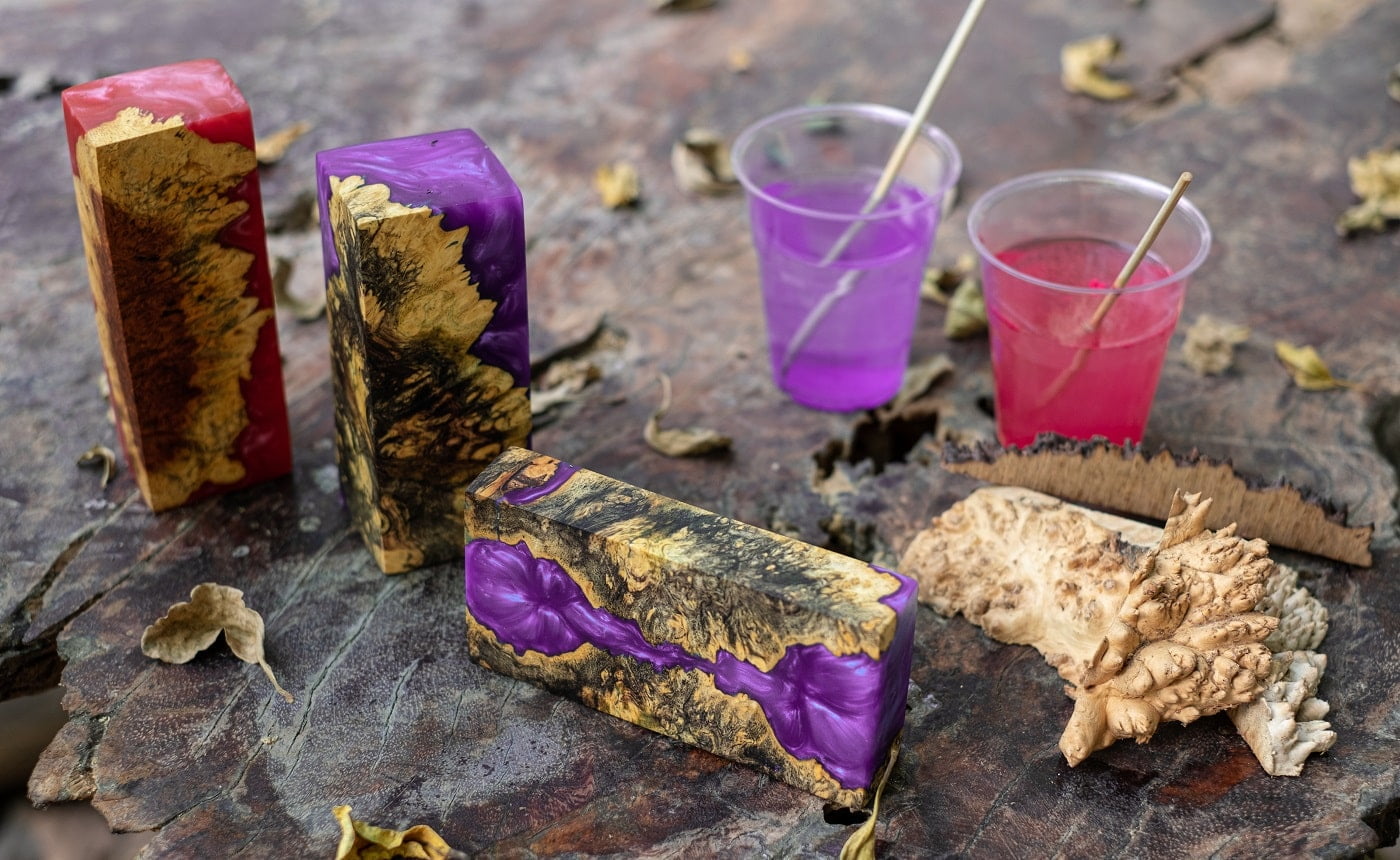 Epoxy Resins for Wood Verdict
The high gloss surface will not only look attractive, but will also preserve wooden artifacts and furniture for years. 
Just remember that when you mix resin with hardener, mix it with regard to volume and not weight. The density of resin can vary depending on different brands. Keep this in mind, and you should have a great experience. 
Having said that, we will move on to our favorites. The DR CRAFTY Clear Resin Kit is the perfect choice for hobbyists working on home projects. At the same time, the Pro Marine Supplies Epoxy Resin is a versatile option and can be used for a variety of purposes. 
But if you want to create a river table, then the FGCI Superclear Premium Epoxy Resin is an excellent option. 
Now it's time for us to sign off. Let us know your favorite epoxy resin in the comment section below. 
Related Articles
13 Best Paints for Bathroom Ceilings 
11 Best Polyurethane Protective Coatings  
13 Best Spray Paints For Metal
7 Best Airbrush for Miniatures & Model 
11 Best Epoxy Resin For Crafts 
5 Best Polyurethane for Floors  
5 Best Epoxy Resin for Tumblers  
9 Best Exterior Wood Stains Today 
13 Best Spray Paints For Metal
7 Best Sprayers For Staining A Fence
7 Best Airbrush For Models & Miniatures  
10 Best Clear Coat for Kitchen Cabinets [Buyer's Guide]
Acrylic Pouring Medium Guide [All You Need to Know]
2 Best Epoxy Resin Guide [All You Need to Know]
3 Best Polyester Resin [Reviewed & Buyer's Guide]
7 Best Polyurethane for Floors 
11 Best Miniature Primer [Reviews & Buyer's Guide]
Food Safe Epoxy Guide 101 [All You Need To Know]
Sanding Epoxy Resin Guide 101 [All You Need to Know]
Acrylic Pour Painting [All You Need To Know]
9 Best Paint Sprayer for Lacquer
7 Best Sprayers For Staining A Fence
9 Best Paint Sprayer For Lacquer
11 Best Bar Top Epoxy [Reviews & Buyer's Guide]
Waterproof Epoxy 101 [Is Epoxy Waterproof?]
What is Resin and How It's Used
10 Best Epoxy for Plastic Today
Totalboat Resin Epoxy 101 | Reviews + Buyer's Guide
How To Make Resin Dice 101 [All You Need to Know]
How To Make A Resin Geode [Complete Guide]
Art n Glow Resin Review [All You Need to Know & Buyer's Guide]
Alcohol Ink and Epoxy Resin 101 [All You Need to Know]
How to Color Clear Epoxy Resin [Coloring Resin
How To Fix Radiator Leak With Epoxy+ Best Radiator Repair Epoxy
Epoxy Garage Floor 101 [All You Need to Know]
Mold Release Guide + Best Epoxy Release Agents
Surfaces Resin Won't Stick to [All You Need to Know]
Heat Resistant Epoxy 101 [A Guide for High Temperatures]
Epoxy Cement Guide 101 [How to Repair Concrete with Epoxy]
How To Mix Epoxy 101 [Measuring & Mixing Epoxy Resin Guide]
How To Harden Sticky Resin [Uncured Epoxy Solutions]
How To Fix Epoxy Mistakes [Tackling Common Epoxy Problems]
6 Best Pressure Pot For Resin Casting Right Now