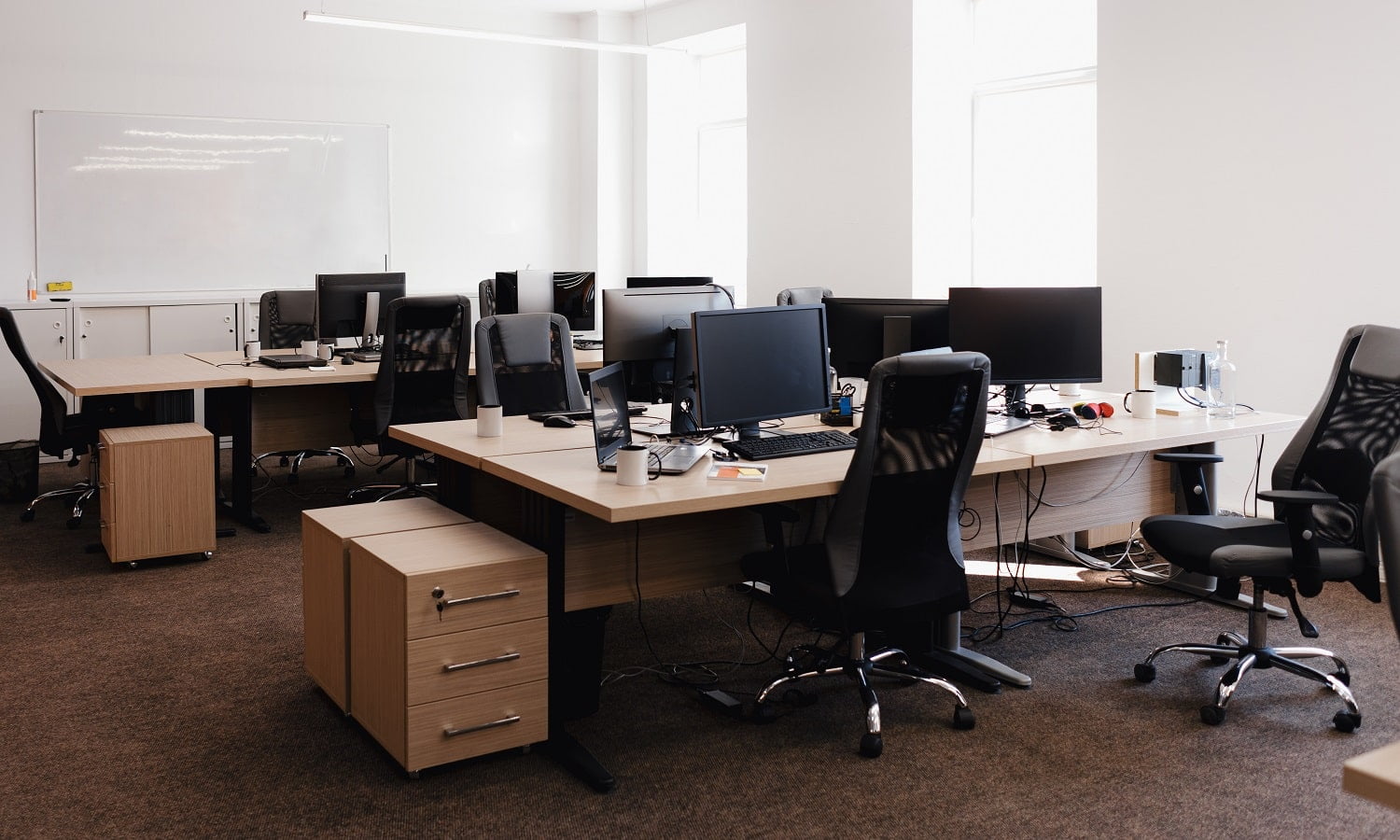 It's been a long and tiring day at work. You've come home with its repercussions, which have taken the form of anxiety, stress, and body ache.
Now, this is a scenario familiar to most of us, right? Well, all you need is a recliner to provide you with the required comfort and support for optimal relaxation.
However, choosing the best reclining chair from a wide range of options is not that simple. To be honest, it's quite hectic and time-consuming. This, in turn, may become another reason for your anxiety. You wouldn't want that now, would you? Well, neither would we.
That's why we've come forward with this guide, providing detailed reviews of the 10 best ergonomic recliners of 2022. Along with this, we've included a comprehensive buyer's guide to help simplify your decision-making.
So, what are we waiting for? Let's get going!
Top Ergonomic Recliners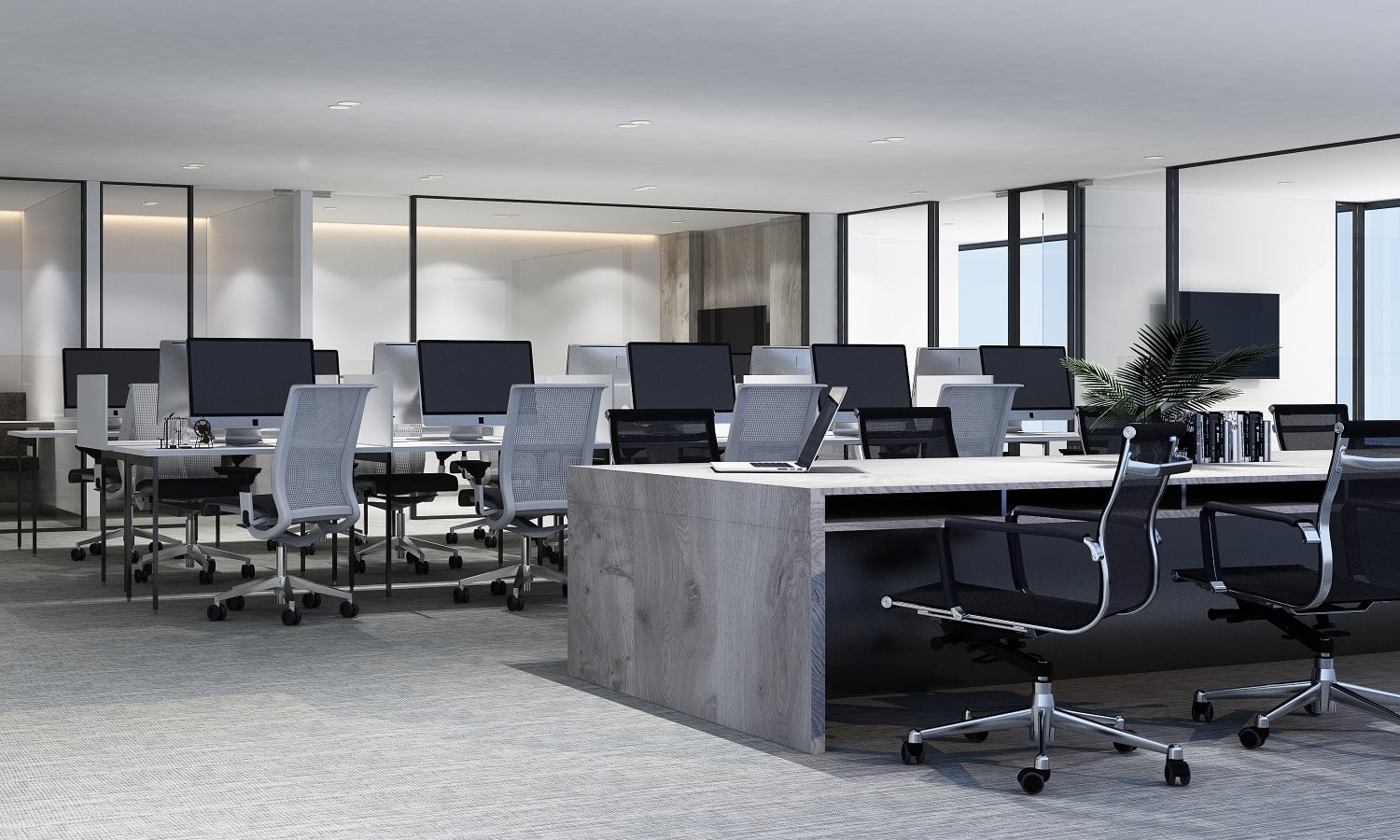 Sale
First up on our list, we have this 3D rocking massage chair from Oways, a name known to produce high-quality and low price healthcare household appliances. It provides self-propelled interval massages comparable to that of a professional therapist, covering your entire back, hip, and neck.
Why Did We Like It?
Made using high-grade birchwood and breathable, soft linen fabric, the Oways 3D Massage Chair is an environment-friendly, safe, and comfortable option to consider. It is engineered to perfectly fit the human body with wooden armrests that provide a natural feel during the massage session.
That's not all; the model features high-quality, high-density foam that is resistant to breaking down. In other words, it can bear loads without losing its shape due to pressure. Now, moving on to its functions, we were pleased to know that this 3D massage chair is also easy to rock, thanks to its anti-slip mats. 
You'll be able to enjoy comfortable and relaxing neck, back, and full-body massages using the multi-mode function. What's more? The two high-frequency, low noise, vibrating motors will enable you to make adjustments to stimulate muscles and release tension. Apart from this, the powerful vibration will help promote blood circulation and metabolism.
What Could've Been Better?
The chair is a bit small in size. So, we wouldn't recommend it for those above 6 feet as it may cause discomfort. But nonetheless, it deserves its number one spot on our list. The reason being its multi-functional modes, superior build, and high-frequency vibrating motors.
Pros
Airy and straightforward aesthetic design

An adjustable and detachable pillow

Handheld remote control for convenience

Kneading and tapping functions to relieve aches

Ensures full-body relaxation
Cons
Not suitable for tall users
Next up, we bring you your very own modern and stylish push-back recliner chair cum sofa. Perfect for your living room or office, it is built using solid hardwood to ensure maximum stability and durability along with full-body relaxation, so that you may unwind in peace.
Why Did We Like It?
The sophisticated and sleek Wingback Recliner Sofa from FDW is the perfect accent for your living room or office. In other words, not only does it serve as a comfortable de-stressing spot, but it also enhances the decor of your home.
Furthermore, the solid hardwood frame and legs of this chair ensure stability as you recline while its heavy-duty steel-reinforced backrest offers optimal support. So, you'll be able to sit back comfortably and relax your full body with the help of this recliner.
In fact, it is upholstered with durable Polyurethane. Hence, there's no need to worry about stains or water spills. Why? With PU being completely waterproof, it is relatively easy to clean.
Not only that, but we also found the chair easy to install. To be honest, the entire setup took only 10 minutes. Plus, we didn't even require any additional tool to secure its parts into place.
What Could've Been Better?
In our opinion, the FDW Wingback Recliner is a value for money option that's worth the investment. However, we didn't like the fact that it can't be held in any specific position for too long. This means that it pushes down pretty easily but doesn't lock itself in place.
Pros
Sunlight-resistant exterior

Built to last

Waterproof and easy to clean upholstery

Easily adjustable

Easy to assemble
Cons
Can't be locked in position
Hbada, a globally reputed brand that deals with the manufacture of professional office furniture, comes forth with this ergonomic recliner designed to ensure all-day comfort at work. With its multiple tilts, lift, and height settings, it can be easily adjusted to help you find your ideal reclining position.
Why Did We Like It?
For us, the highlight of the Hbada Recliner is its synchro-tilt function. It reclines the backrest of the chair, thereby increasing the angle between your torso and thighs. This provides you with a more comfortable and ergonomic sitting position.
Not only that, but you can also adjust its height and tilt accordingly. And once the desired position is reached, use the tilt lock function to secure it in place. It doesn't just end there. This office chair is designed with armrests, a pullout footrest, lumbar support, and a rotatable headrest to support different parts of your body. 
Perfect for all-day use at offices, the mesh backrest promotes increased airflow, keeping you cool during long sessions. Apart from this, it features waterfall seat cushions that slope slightly downwards, reducing stress on legs. For these reasons and more, we consider this recliner to be among the best office chairs available in the market today.
What Could've Been Better?
Without a doubt, this recliner is the most comfortable choice for long hours at work. However, we weren't quite impressed by its overall quality. That being said, Hbada could have paid a bit more attention to its build. It lacked stability. This is why we felt it to be quite shaky while reclining.
Pros
5-star silenced wheel base

Durable and robust steel frame

Ensures ergonomic sitting position

Breathable mesh promotes increased airflow

Tilt lock function
Cons
Lacks stability

Quality control issues
At number four, we decided to come forward with this classic and compact power lift recliner from Irene House. Now, this recliner is ideal for elders or anyone at home with limited mobility. This is because it is primarily designed to make getting in and out of a chair a breeze.
Why Did We Like It?
Equipped with the German brand Okin motor, this recliner from Irene House comes with a power lift function, making it a reliable option for senior citizens. That's not all. It also works as a perfect reclining sofa chair, thanks to its overstuffed pillow design on the back, armrests, and seat.
In fact, you can easily recline it to infinite positions with just the push of a button. Using the extendable footrest, you'll be able to sit back, stretch, and relax while watching TV, reading, or even while sleeping. 
Furthermore, it features a compact size and ergonomic design. In other words, you can place it in the smallest room of your home to reduce stress and strain. Apart from this, we loved the inclusion of side seam pockets that allow you to place small items and remote controls. The recliner also comes with all the required accessories to help you install it with ease and efficiency.
What Could've Been Better?
Rest assured, you'll be falling in love with this chair as soon as you sit on it. However, ideally, it has been designed for shorter individuals.
The height of the footrest and backrest is not suitable for taller users, so they may find the chair quite uncomfortable. Apart from this, we found the seat cushioning to be a little stiff compared to the other options on the list.
Pros
Available in various styles and colors

Infinite positioning

Tool-free assembly

Suitable for seniors

Side pocket design for convenience
Cons
Not for tall individuals

Stiff seat cushioning
Want to feel your very best? All you need is the newly developed state-of-the-art massage provided by this recliner from Human Touch. Having said that, the PC-420 is a hand-crafted zero-gravity chair, available in various styles and finishes. Endorsed by the World Federation of Chiropractic, it is perfect for individuals with severe back pain.
Why Did We Like It?
First things first, we noticed the zero-gravity seating design of this chair. Now, for those who don't know, this is a neutral position developed by NASA to support astronauts during ascent into space.
The feeling of weightlessness comes with various health benefits. Hence, the PC-420 is perfect for patients with severe back pain and those recovering from surgery. In fact, it makes you feel more relaxed by improving blood circulation and expanding lung capacity. 
Furthermore, we loved the innumerable styles and finishes of this chair. Hand-crafted with solid wood from the rubber tree and high-tensile steel, it offers long-term durability. This is teamed with a premium leather upholstery that gives you the feel of luxurious comfort.
Apart from this, the Human Touch Perfect Chair comes with a head pillow and lumbar support, featuring a release valve. This will allow you to customize your seating position accordingly.
What Could've Been Better?
Truth be told, we were able to achieve the most relaxing experience with this zero-gravity chair from Human Touch. However, it was a bit difficult to get it back to its normal seating position. This is probably because of a flaw in its design. Also, it was comparatively uncomfortable while in the upright sitting position.
Pros
Exclusively endorsed by the World Federation of Chiropractors

Wide and long armrests

Health benefits with zero-gravity positioning

Sturdy and long-lasting

Available in various styles and finishes
Cons
Sitting position is not comfortable

Flaw in design
Known for its clever design, the Domesis Renu Power Lift Recliner Chair can be easily assembled and disassembled within minutes, provided you have the right tools. Furthermore, it's innovative design and engineering allows it to fit through any door, making it a recommended option to consider buying.
Why Did We Like It?
Built using laminated hardwood and steel with the right amount of high-density foam cushioning, the Domesis Renu Power Lift Recliner is worth the investment. It is upholstered with a soft, durable, and breathable leather blend fabric that resembles the feel and look of top grain leather. Thus, its premium and luxurious design make it the perfect addition to any room.
The recliner also offers ergonomic support, thanks to its well-padded seat, backrest, armrests, and legs. In other words, it serves as the perfect resting spot after a hard day's work. What's more? Well, unlike other power lift chairs, this model requires less than four inches of clearance to recline. 
Hence, it can even fit rooms with space constraints. That being said, we also liked its two-button powered remote control. It allows you to easily get in and out of the chair by simply holding the up and down button.
What Could've Been Better?
Being significantly easy to assemble, the power lift recliner can be set up in any room within minutes. However, we found it to be a little unstable. There's a risk of tipping over, even if you lean slightly towards the front. So, we'd suggest you be a bit careful while using this chair.
Pros
Easy and quick assembly

Fits through any size doorway

The remote control is easy to operate

Durable, comfortable, and breathable
Cons
Risk of tipping over

Lacks stability
Now, you can stand up or lie down with ease, thanks to the smooth and safe electric power lift mechanism of this recliner from Esright. Offering optimal support and comfort to your neck, back, arm, and legs, the chair helps relieve stress and tiredness with its 8-point massage system.
Why Did We Like It?
In our opinion, the Esright Electric Power Recliner is one of the most stable and reliable options out there! Its latest sturdy and durable framework teamed with an upgraded motor helps lift seniors smoothly without applying pressure on their backs and knees.
In fact, you can easily control its reclining function using the easy to operate control panel located on the right armrest. Not only that, but the chair also comes with a USB port, side pockets, and a cup holder, further adding to your convenience.
Equipped with softly-padded cushions, an adjustable backrest, and extendable footrest, the recliner ensures maximum comfort and relaxation. Plus, with its various massage and vibrating modes, it manages to relieve pain and anxiety from the different parts of your body.
Coming to its surface, the entire chair is covered with high-quality artificial leather that promises to offer more luxury and comfort than real leather. That's not all. The dirt-resistant surface is also easy to clean.
What Could've Been Better?
Despite being easy to assemble, we'd suggest planning its set up in advance. This is because the chair is quite bulky and heavyweight. So, you'll require two people to move it around. Not only that, but it also requires sufficient space to recline. Therefore, it's not ideal for small rooms with a lack of space.
Pros
Easy to assemble

Features a dirt-resistant artificial leather surface

Includes USB port, cup holder, and side pockets

Smooth and safe power lift mechanism

Durable and sturdy metal structure
Cons
Heavyweight and bulky

Not ideal for small rooms
Featuring an integrated and active release system, the Fjords Reclining Chair Muldal provides the best neck support, allowing your body to relax with improved blood circulation. Easily adjustable with just a single movement, it has been designed to optimize your sitting experience like never before!
Why Did We Like It?
Available in two different sizes, the Fjords Recliner is designed to offer your continuous support and comfort. In fact, it not only relaxes your body but also helps prevent your back and legs from getting tired.
Plus, with its built-in unique gliding mounts, be rest assured of the best individual positioning, which is determined by the weight of your body. Having said that, you need not worry about its set up. Why? It comes fully assembled, so there's no need for further installation of parts.
Moving on to its physical appearance, we loved the fact that its laminated wood base comes in different finishes to choose from. Hence, you can easily buy an option that will most definitely enhance the aesthetics of your home decor.
Other than this, the brand utilizes cast cold cure molded foam for constructing its seat, backrest, armrest, and ottoman. This is because this molded foam retains its suppleness longer than the regular ones.
What Could've Been Better?
We wouldn't recommend the Fjords Recliner Muldal for tall individuals. This is because its head pillow is not high enough to offer optimal neck support for those around 6 feet. Now, this isn't a major issue. But if required, you may purchase a neck pillow extension so that it doesn't compromise your overall relaxation.
Pros
Integrated active release system

Built-in unique gliding mountings

Offers the best individual resting position

Durable and comfortable

Available in various styles and sizes
With over 35 years of experience in creating several seating innovations in the home furnishing industry, Mac Motion comes forward with its line of comfortable and stylish recliners. On that note, let's check out this timeless leather chair from the Oslo Collection that promises to ensure optimal comfort and luxury at all times.
Why Did We Like It?
Built using MX-2 memory foam to add extra cushioning, the recliner from Oslo Collection absorbs and equalizes body weight to relieve pressure from your body. Along with this, it comes with a multi-dimensional headrest that helps keep your neck in the most comfortable position.
In fact, the model reclines easily to ensure optimal relaxation. This is teamed with lumbar support that manages to keep your spine aligned in its natural curve. It doesn't end there. Taking your comfort to the next level, the angled ottoman allows you to place your feet up after a tedious day at work.
We were also impressed by the design and finishing of this recliner that matches every home decor. With leather being timeless, you never have to worry about it going out of style. And that's not all. This high-quality leather furniture is easy to clean and maintain. Therefore, you need not bother about dropped cups or liquid spills any longer.
What Could've Been Better?
The Oslo Collection Mac Motion Recliner, with its matching, angled ottoman will surely offer you the ultimate relaxation experience you desire. However, it may take some time to achieve this. That's because its assembly is not quick and easy. In fact, we took quite a lot of time to get it installed.
Pros
360-degree swivel for easy movement

Features a multi-dimensional headrest

Lumbar support keeps spine aligned

Easy to clean

Reclines easily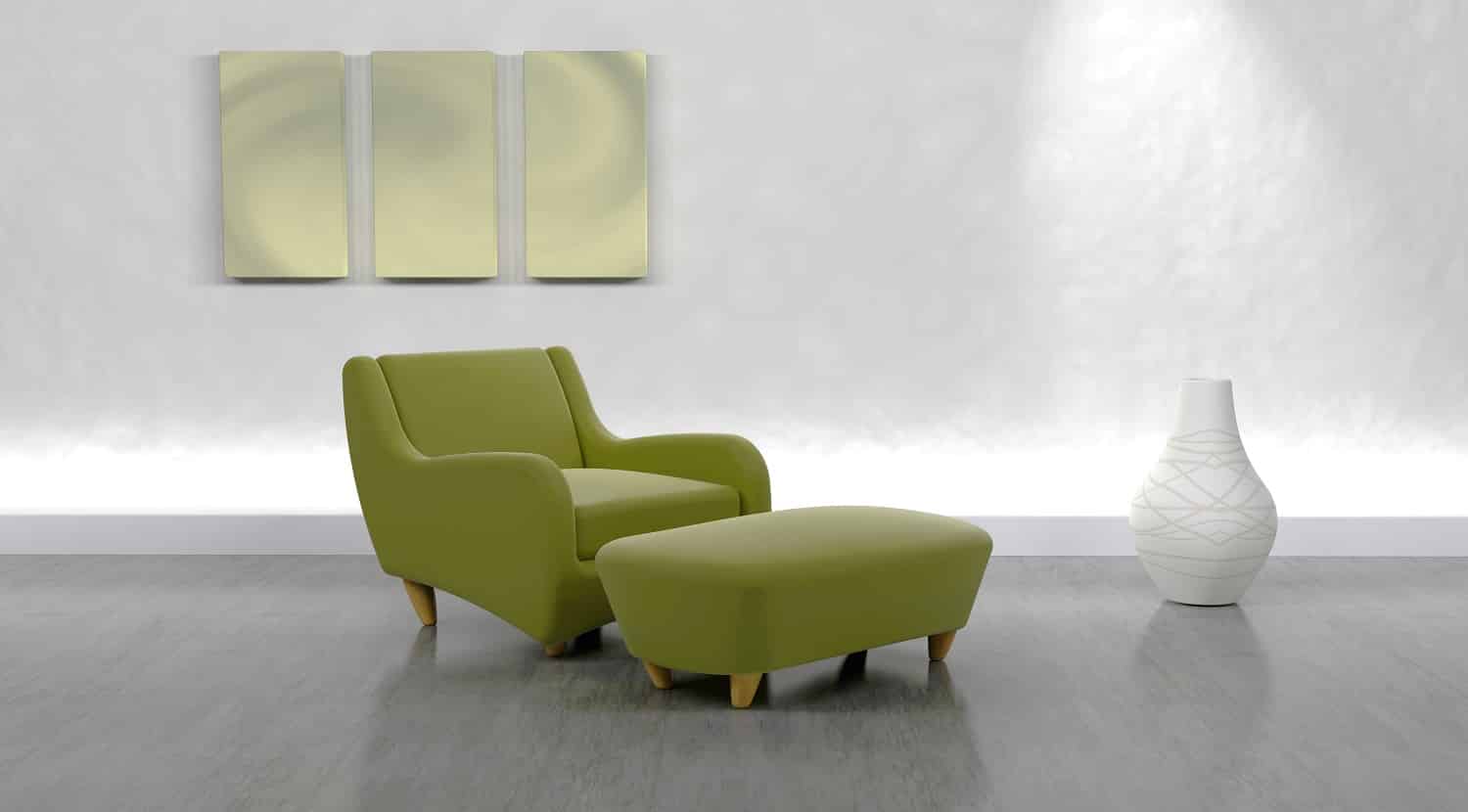 Ergonomic Recliner Buyer's Guide
Now that we've reached the end of our list, were you able to make a choice? Well, it's okay, even if your answer is no.
We understand that choosing a recliner that best meets your requirements is not an easy task, especially if you have a list of exceptional options. So, there's no need to panic. In fact, we've got your back!
To help you out, we decided to come forth with this comprehensive buyer's guide. In this section, we explain the critical points that need to be considered when buying an ergonomic recliner. 
Comfort and Support
As you already know, every recliner is expected to ensure optimal comfort and support to its user. The combination of both helps in providing him or her with the ultimate relaxation experience.
This is why it is important to check the features and build of the model before making a purchase. Ensure that the armrests, backrest, seat, and footrest are all padded with sufficient cushioning. Also, the foam should be molded so that it retains its shape, despite the applied pressure.
We recommend choosing a recliner that's easily adjustable, allowing you to adjust the reclining angle and chair position according to your comfort. That's not all. Most chairs also come with lumbar support to align your back as per the natural curve of your spine. In fact, this is a critical requirement for those suffering from back pains and other related issues.
Durable Build
You obviously wouldn't want to invest in a recliner that will break within just a few months of use. So, make sure you consider its build quality during the selection process. For this, check the materials used for its construction process.
A recliner with a sturdy metal or robust wood framework will definitely go a long way. Apart from this, it's better to opt for a model with high-quality leather or faux leather upholstery. Why? Well, firstly, leather is timeless and long-lasting when properly maintained. And secondly, you won't need to worry about stains and spills since it is dirt-resistant and easy to clean.
Reclining Function
This is undeniably a crucial factor that will play a vital role in determining your purchase. That being said, check the reclining function to see if the chair reclines well with no screeches, squeaks, and noises.
Not only that, but it should also be easy to recline backward and then back to its original upright position. In other words, the recliner needs to offer a smooth and safe experience for its users at all times.
Additional Features
Now, these features aren't as critical as the other factors listed in this section of the article. But they further add to your convenience, thereby worth mentioning.
On that note, a recliner designed with side pockets will help you store your remote control and other small belongings while resting, watching TV, or while reading. Apart from this, you can also choose to opt for a unit that comes with a matching ottoman and USB cable support.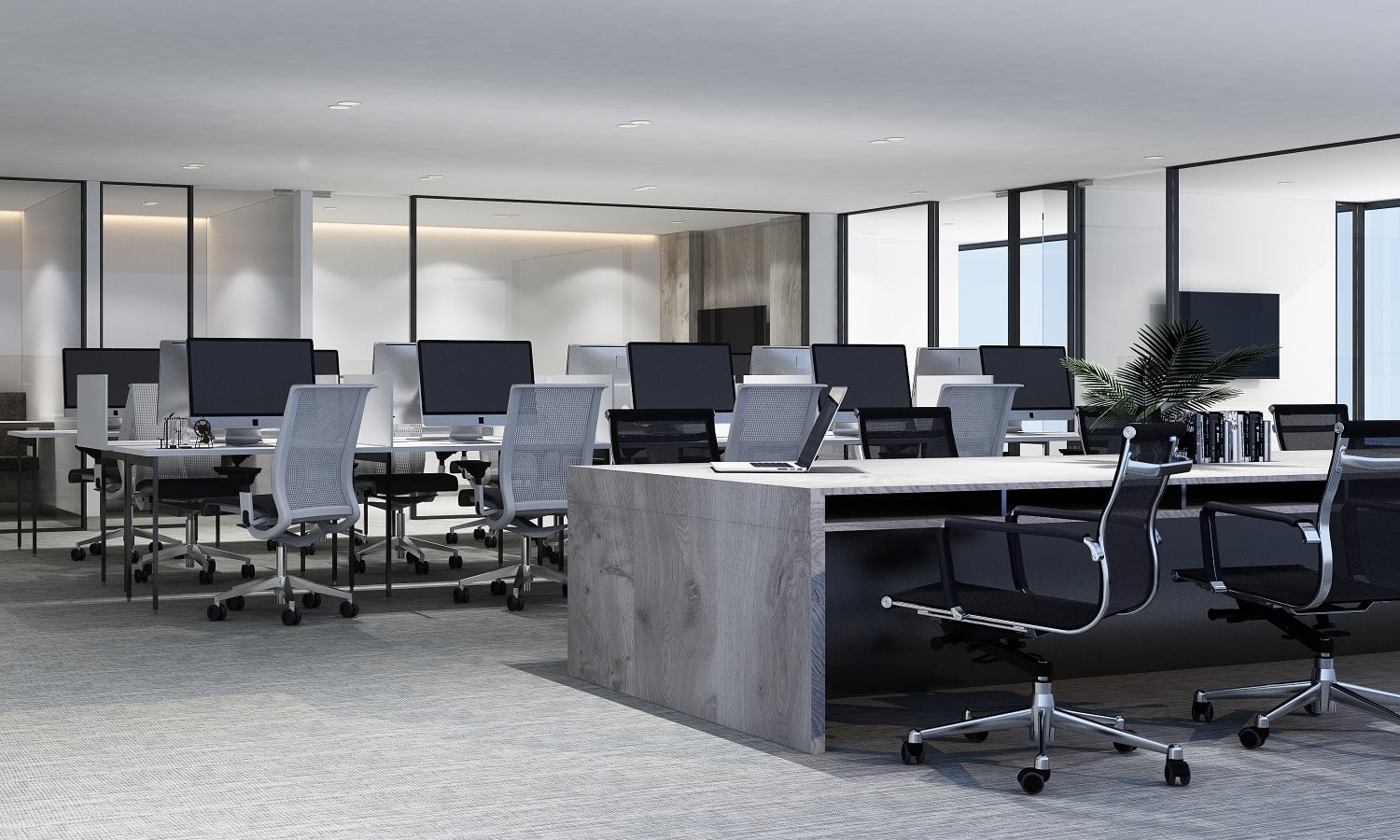 Best Ergonomic Recliner Verdict
We all need a cozy spot at home for unwinding and de-stressing after a long and tiring day. But this space would be incomplete without an ergonomic recliner. Designed to offer maximum comfort and relaxation, these chairs recline smoothly to help relieve pain and anxiety within no time.
On that note, we come to the end of our informative and review-based guide. And we hope that the buyer's guide provided valuable insight to help you make an informed purchase.
However, before concluding, let's take a quick recap of our favorites. Oways 3D Massage Chair is our number one recommendation. FDW Wingback Recliner is built to last.
With this, we'll now take your leave. Till next time!
Related Articles
11 Best Leather Recliner Chair
8 Best Bean Bag Chairs Right Now
10 Best Folding Lawn Chairs to Rock
Best Massage Chairs & Recliners
How Many Types of Massage Chairs Are There?
What Are the Best Massage Chair Brands?
8 Best Battery Pack For Power Recliners
7 Best Office Chair Casters For Carpet