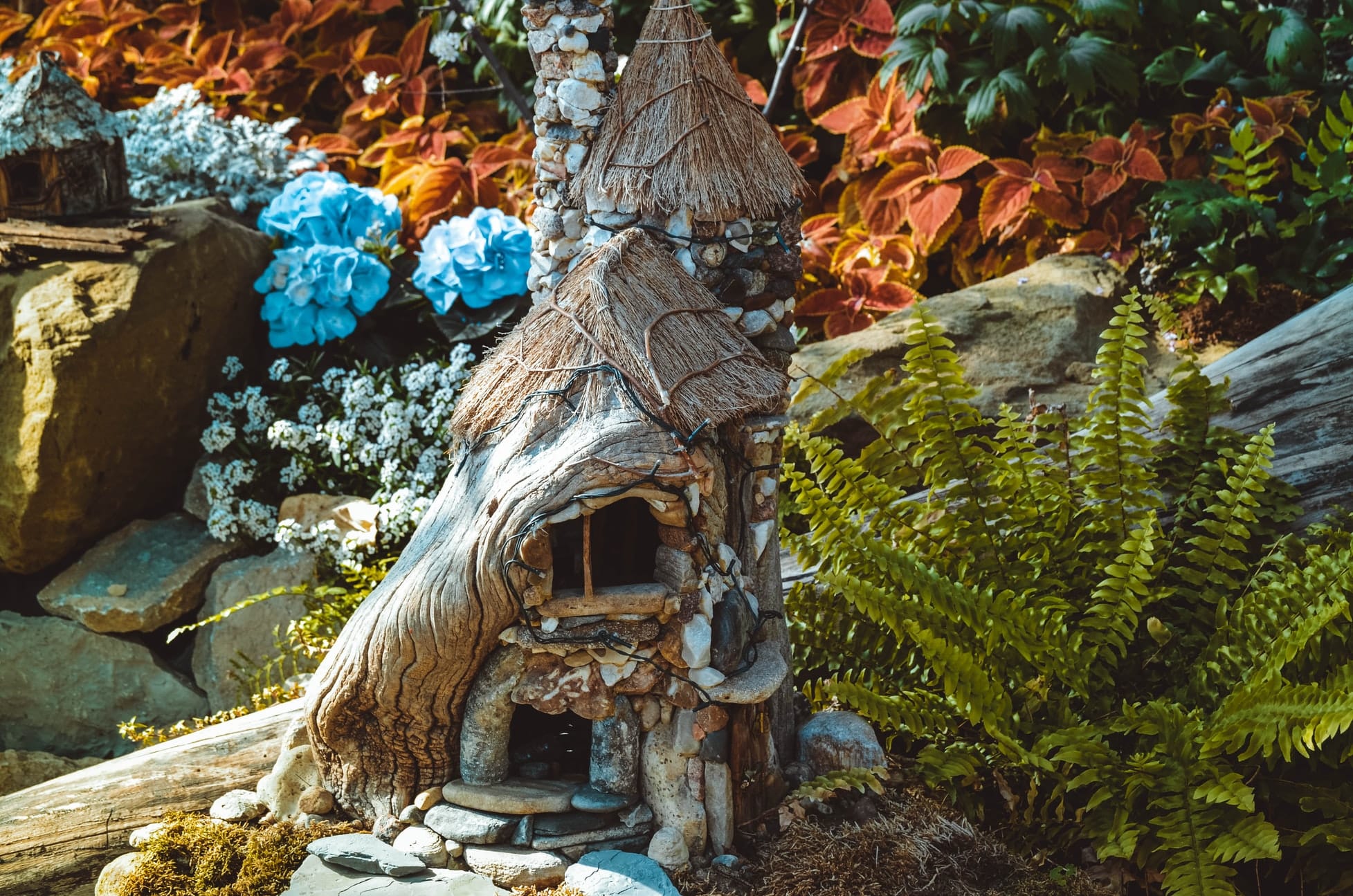 Looking to add some fun and thrill to your garden or that favorite study room of yours? 
Or are you searching for an exciting birthday present for your kids that would also be enriching for them? A good-quality fairy garden kit is what you will need, as it can make any space prettier and more cheerful than it ever looked. Plus, it comes at a much lower price than most other décor items you'll find on the market. 
But the problem lies in making the ideal choice, as there are a ton of options available, and picking a suitable one can seem confusing. So, we've tried to ease the process for you by putting forward this carefully curated list of the 11 best options out there. 
With all said and done, let's dive in!
Best Fairy Garden Kits
IMAGE
PRODUCT
DETAILS

Our Top Pick

Our Top Pick

Creativity for Kids 1114000

11-inch potting dish
Comes with 6 acrylic paints

VIEW LATEST PRICE →

BRYTE Products BT7710

Includes flower seeds
Planter has a chalkboard finish

VIEW LATEST PRICE →

La Jolíe Muse Store Fairy Garden Gnome Kit

Garden gnome figure
Arched bridge

VIEW LATEST PRICE →

PRETMANNS Fairy Garden House Kit

Two fairy figurines
Fairy sign

VIEW LATEST PRICE →

La Jolíe Muse Fairy Garden Kit With Miniature Fairy House

Figures come with a coating
Comes with a solar-powered LED

VIEW LATEST PRICE →

BangBangDa Miniature Fairy Garden Accessories

Includes miniature chairs and a table
4-inch high fairy

VIEW LATEST PRICE →

TerraGreen Creations Easy Grow Complete Fairy Garden kit

Comes with chia seeds
Includes organic soil

VIEW LATEST PRICE →

Meadow & Oak Fairy House Kit

Comes with stepping stones
Fairy bench

VIEW LATEST PRICE →

Cnomg Pot Creative Plants DIY Container Pot

Handmade resin container
Has three pots

VIEW LATEST PRICE →

Arcadia Garden Products FG38

VIEW LATEST PRICE →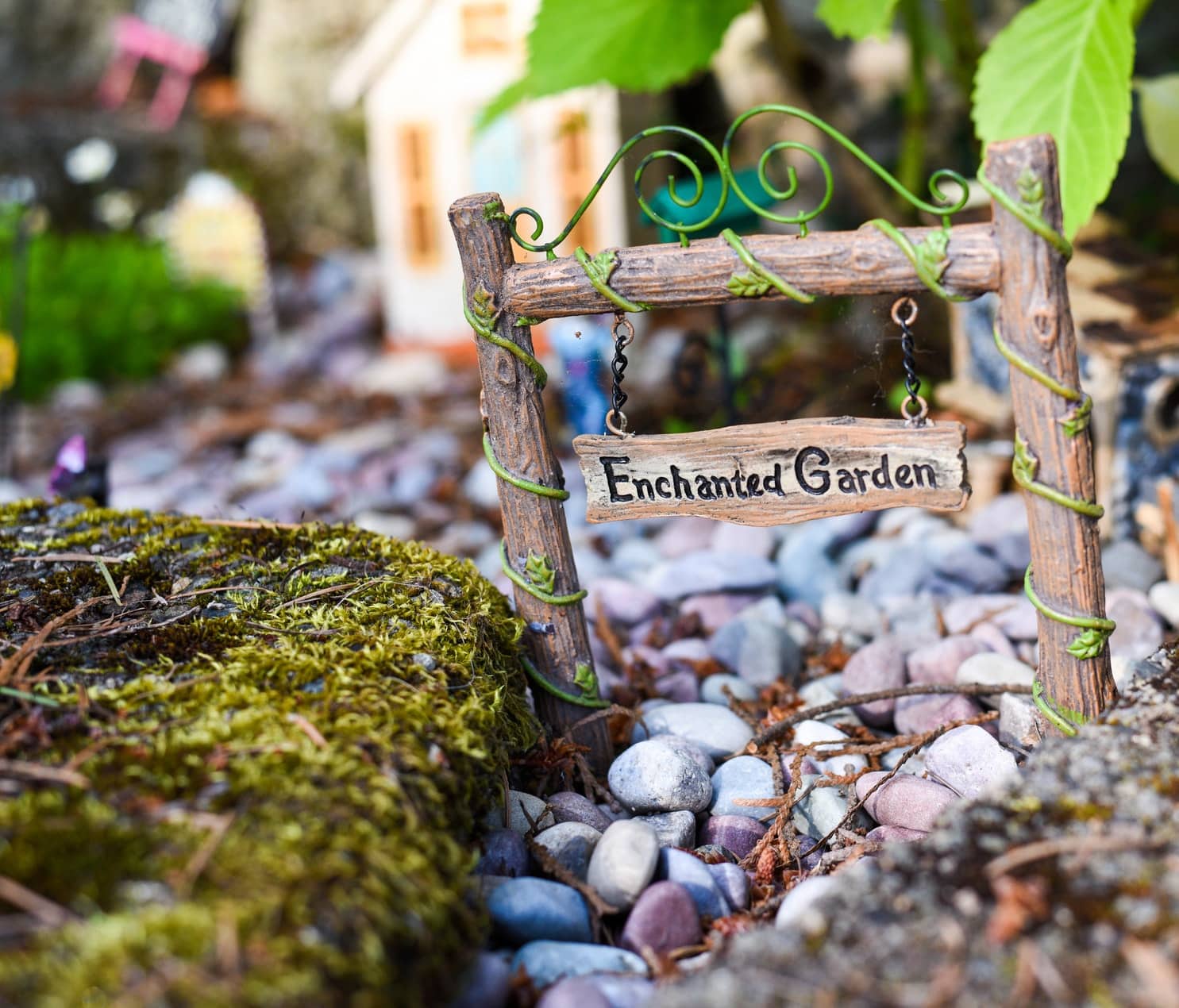 Want to create a colorful personalized fairy garden that would make your little ones happy? Here's a wonderful craft kit from Creativity For Kids that has everything you will need. And by involving your kids in this fun, you will help boost their imagination and creativity.
Sale
Why Did We Like It?
First things first, the lovely flower-shaped potting dish with a diameter of 11 inches can comfortably accommodate a full-fledged miniature fairy garden. 
After you've prepared the garden with the decorations, all you need to do is place it by a window so that it gets adequate sunlight to thrive and grow. You can even paint it the way you like with the set of acrylic paints included in the kit. 
You also love the figurines and resin models, as each of them is beautifully sculpted to ensure your little girls get the fairy garden of their dreams! These include a fairy house made of resin, two beautiful tulle butterfly models, a flower fairy figurine, and a flower bouquet of fabric. 
Plus, the decorative items such as a pack of purple gravel, sparkling gems, pixie dust, and glass opti-stones further enhance its visual appeal. Not to forget the good-quality potting mix and the wheatgrass seeds, which help you achieve a bright and beautiful garden within a couple of days. 
What Could've Been Better?
The only issue you might face is with the packaging, as the box containing all the items is weaker and hence might arrive torn in some places. This also makes the contents more prone to damage during delivery, so make sure you check each of them soon after the kit is delivered. 
Pros
Dish accommodates a full-fledged miniature garden

Beautifully sculpted figurines and models

Includes colorful decorative items for enhancing the look

Includes a good-quality potting mix
If your little girl is mesmerized by flowers and longs to have a flower garden of her own, there can be no better gift than this amazing mini flower garden kit. This would also give her the opportunity to work on a fun-filled and engaging project that would unleash her creativity and would enhance her nurturing skills.
Sale
Why Did We Like It?
Sowing and growing real flowers is made both exciting and easy with the three types of high-quality flower seeds included in this kit. The Morning Glory, Marigold, and Alyssum seeds, when grown fully into vibrant flowers, would be a sight to behold indeed! Notably, all these seeds are indigenously grown and are completely safe for use.
This kit also lets kids have an enjoyable playtime while painting, thanks to the two fairy figurines included therein. Made from superior-grade acrylic, these figurines have a detachable base which your child can remove while playing and reattach later.
Moreover, you get everything needed to create the garden, including a soil disk, fine-tip and medium-tip brushes, a set of 8 colors, two shovels, and a rake. Besides, the sturdy yet lightweight planter that holds your fairy garden has a chalkboard finish. Hence, kids can mark each of the flowers and scribble fun messages and designs to personalize the flower tin. 
What Could've Been Better?
Although this fairy garden kit is the perfect means of enjoyment for any kid, it needs to be maintained more frequently than other such options on the market. In fact, you will need to water the plants twice daily to ensure that the flowers develop well. 
Pros
High-quality flower seeds produce vibrant flowers

Fairy figurines let the kids have a great playtime

Comes with all the tools needed for creating the garden

Chalkboard finish lets kids personalize their flower tin
Cons
Needs frequent maintenance
Infuse some magic into your indoor or outdoor garden with this fairy garden gnome kit from the famous homeware brand La Jolie Muse. Coming with six eye-catching decorative pieces, it can transform the look of any space easily. So, let's go ahead and find out more about this enthralling garden gnome kit.
Sale
Why Did We Like It?
Coming in a ready-to-use form, this garden kit only requires you to find the ideal spot where it can be positioned. And that can be any place you like, be it your work desk, the cozy reading corner of the home, or even the patio. Plus, you can comfortably combine it with other showpieces at home or something created with your own DIY skills. 
Speaking of the delightful figures coming in the kit, they include a loyal keeper and an adorable fairy who beckon you to their beautiful garden full of mystery and magic. No wonder it would capture your little kid's imagination too!  
Furthermore, the lovely curved path of cobblestone and the arched bridge complete the look of the garden and enhance its appeal substantially. Note that all these figures and structures are made from highly durable resin and are hand-painted to provide a realistic look. 
What Could've Been Better?
Some customers complained that the fairy kit arrived with a few of the pieces broken because of the poor packaging, and they had to glue them back together. But it would be best if you report this issue to the manufacturer since the brand provides replacements for any defective piece delivered. 
Pros
Comes in a ready-to-use form

Can be placed anywhere in and around the home

Includes two delightful figures

All the pieces are made from durable resin
Cons
May arrive with some pieces broken
Next in line is this set of beautifully crafted pieces from PRETMANNS which lets you create the perfect fairy garden in any shady place in the yard or lawn. In fact, any visitor is sure to be delighted on stumbling upon this exquisite creation amidst the outdoor greenery. It will also be a great birthday gift for any kid who is a fan of everything magical!
Sale
Why Did We Like It?
What we liked the most about this kit was the pair of beautiful fairy girl figurines which are meticulously hand-painted to exude a lifelike feel. These help you create a mystic fairyland in any outdoor space, which would spark childlike excitement in anybody who sees it. 
In addition, there's a lovely fairy house crafted with equal finesse, which enhances the magical feel to a great extent. Another great piece that adds the finishing touch is a cute fairy sign, making the beholders aware that they are close to a fairy land. 
Furthermore, if your yard already has a fairy garden, you can add these pieces at different spots around it, which would enhance its size as well as attractiveness. Made from extremely durable resin material, each of the pieces also remains intact for the years to come. 
What Could've Been Better?
Make sure you always place the pieces away from direct sunlight to ensure that their color stays intact. Sunlight might cause discoloration in any of them, which would ultimately degrade their look. However, you won't face any other issues with this kit as it would be able to adorn any garden beautifully.
Pros
Fairy figurines exude a lifelike feel

Fairyhouse enhances the magical feel

Can be added to an existing fairy garden

Made from extremely durable resin material
Cons
Sunlight may cause discoloration
Halfway through our list, here's another dreamy garden kit from La Jolie Muse that can enliven any space with its intricately designed decorative pieces. It makes the perfect gift for any occasion, be it Thanksgiving, Christmas, birthdays, or wedding anniversaries. In fact, it has been widely appreciated by home décor enthusiasts from across the country.
Sale
Why Did We Like It?
To begin with, this garden kit includes 4 figures that are inspired by an age-old Scandinavian fairytale. These include a beautiful pond, a cottage having floral roofs, a dragon patronus, and a cute gnome couple. 
Built with high-grade resin and hand-painted to perfection, each of these pieces lends a unique charm to the space where it's kept. These also come with a protective coating that provides adequate protection from powerful UV rays, rain, frost, and other natural elements.  
Another noteworthy feature of this kit is the presence of three solar-powered lights. All you need to do is charge it for 8 hours through the solar panel during the day, and it will illuminate the cottage door for the same duration when it's dark. This helps cast an ambient and warm glow to the outdoor space, thereby uplifting the atmosphere.  
What Could've Been Better?
This kit may sometimes arrive with one or more items missing; hence it's a must to check the package very carefully soon after it is delivered. Apart from that, we have no complaints about the product as it served the purpose quite well.
Pros
Figures lend a unique charm to the space

Protective coating prevents damage due to harsh weather

Solar-powered lights provide the ideal lighting in the dark

Built from high-grade resin
Cons
May arrive with one or more items missing sometimes
Whether you're looking to expand an existing fairy garden or start a new one, this set of accessories will be an ideal choice for your project. It consists of heartwarming miniature pieces that add color, variety, and elegance to a monotonous lawn or yard space. Long story short, anybody is bound to be amazed by this enchanting addition to the outdoors.
Why Did We Like It?
By going for this fairy garden kit, homeowners can achieve a different look from that offered by many other kits on the market. After all, this kit is not just about fairies and a fairyhouse but includes lots of other beautiful accessories as well. 
The contents include 21 different accessories other than a fairy figurine and a fairyhouse, such as a lotus, a sunflower, 2 butterflies, 2 rabbits, and 2 ducks. Among these pieces, we especially liked the small fairy table and 2 fairy chairs, as they can make this world of magic and mystery seem more intriguing. 
You can even build a small pond nearby with the help of the bag of blue sand, the cute white fences, the 2 ducks, and the lotus flower included in the kit. Plus, every piece is sculpted beautifully to make it look realistic, while the colors are bright and long-lasting. 
And finally, you can use these pieces to build a fairy garden in any indoor or outdoor space. 
What Could've Been Better?
The mushroom figures included in the kit are not as durable as the other contents. As such, their colorful tops might be damaged due to constant exposure to sunlight and various other weather elements. To deal with this issue, you can make a pair of DIY resin mushrooms or may purchase two figures separately. 
Pros
Comes with 23 different accessories

Fairy chair and table set make the garden more intriguing

Lets you build a pond easily

Can be used in any outdoor or indoor space
Cons
Mushroom figures not durable enough
If you have a longing for terrariums, you will surely love this fairy garden kit from TerraGreen. It includes everything you need to create the perfect 'riverine' garden in a favorite corner of your home. As such, it can even be a great gift for someone who loves everything aquatic. To know more about this stunning kit, move on to the next few sections.
Why Did We Like It?
The best thing about this garden kit is that it consists of all the components required for making the perfect miniature riverine ecosystem. These include river pebbles, forest moss, pea gravel, and toadstool mushroom figures that remain intact over the years. You also get a pack of high-quality organic soil, which makes the 'river bed' highly fertile and healthy. 
In addition, the chia seeds provided in the kit are of superior quality and can thus grow into bright and beautiful chia plants within a couple of days. 
Together with the forest moss, these plants help create the riverine look in the terrarium that every nature lover desires. And you'll be glad to know that the seeds included are enough for replanting several times. 
What's more, this kit has a pack of activated charcoal that helps remove toxins from the terrarium, keeping it healthier and safer to handle. 
What Could've Been Better?
Many of the illustrations on the instruction manual are not clear enough, which makes it a bit difficult to complete the set-up. Hence, you will have to look online for help while engaging in this project. But after it's ready, you won't face any issues with the terrarium. 
Pros
Lets you make a perfect riverine ecosystem

High-quality organic soil facilitates healthy growth

Chia plants grow within a couple of days

Enough seeds included for replanting several times
Cons
Illustrations on instruction manual not clear enough
Next, we have for you this adorable oakhouse kit from Meadow & Oak, which comes with a couple of lovely accessories to elevate the look of your garden, lawn, or backyard. Every piece is also very colorful, which makes it a favorite among your little ones as they get a slice of their dreamland in it. 
Why Did We Like It?
Firstly, the oakhouse in the kit has doors enclosing a space where you can comfortably accommodate any accessory such as a fairy figurine. This feature can be found in very few fairy garden kits out there, and would undoubtedly enhance the beauty of the arrangement. 
Plus, the doors have magnets on the edges to keep them shut and ensure that they never swing open. 
You also get a uniquely designed fairy bench, where the backrest is adorned with flowers and leaves that make it look even prettier. Put it anywhere around the oakhouse or even in the space enclosed by the doors as per your preferences. You can even place a fairy figurine in front of it to make the arrangement more realistic. 
To complete the look, there are some cute and colorful stepping stones, which just have to be placed in front of the oakhouse to create a beautiful path.
What Could've Been Better?
The only downside is that the replacement or refund policy offered by the brand is not effective enough. Firstly, the customer support takes much longer to respond in case you report such issues, and you might not even get a replacement for every piece included therein. 
Pros
Oakhouse doors can be opened or closed

Magnets prevent doors from swinging open

Contains a uniquely designed bench

Cute stepping stones complete the look
Cons
Replacement and refund policy not effective enough
If you're looking for a garden kit with a style distinct from the majority of products out there, this container will be a good option. It would lend a rustic touch to any indoor space, and will appeal to DIY enthusiasts who are also ardent nature lovers.
Why Did We Like It?
The most interesting and beneficial feature of this fairy garden kit is that it comes with three pots. This lets you combine different herbs, flowers, and succulents in one place, thereby giving it the look and feel of a diverse indoor garden. Long story short, it makes gardening more fun-filled and exciting than you could ever imagine. 
You will also appreciate the unique silver shade of this container as it lends an attractive shine. Plus, the fairyhouse on its top along with the steps carved on one side add a dreamy touch to it, thereby uplifting its look considerably. 
Another big advantage is that it can be the perfect décor for any space around the home, be it the balcony, bookshelf, hosting room, or dining table. You can even use it as a hanging garden in a cozy corner of your living room. 
What Could've Been Better?
Some customers pointed out that this container was smaller in size than they expected. As such, they suggested putting it in a larger flower pot to make it more prominent. But you'll naturally need to put in more effort for that as you would have to decorate the larger pot too. 
Pros
Comes with three pots for adding different plants

Can also be used as a hanging garden

Silver shade lends an attractive shine

Fairyhouse and steps add a dreamy touch
Known all over the country for its range of reliable gardening equipment, this brand also offers quite a few fascinating fairy garden kits. And this is among the prettiest garden kits that DIY lovers would ever find. In fact, it would create a fantasy world in your garden that you love to delve into.
Why Did We Like It?
To begin with, the fairy figurine included in this kit has intricately carved features that make it much prettier than those coming with products of other brands. It also comes fixed on a small yet sturdy stake that makes it easy to place on any surface. 
What's more, the rustic-looking vine house with floral designs adds mystery to the garden space. Among the other figures coming in this kit are a cute little log slide, a fire pit, a hedge, a stone well, and a leaf table and chair set. Together, all these lovely pieces make a diverse and colorful fairy garden that seems like a magical land altogether. 
Speaking of the durability on offer, each of the pieces is handcrafted by skilled artists and is made with high-quality resin material, which enhances its longevity. 
What Could've Been Better?
The only disadvantage of this fairy garden kit is that it's relatively more expensive than most of the products we've discussed. As such, it won't be an ideal choice to go for if you're on a tight budget. But the performance on offer is quite satisfying. 
Pros
Fairy figurine has intricately carved features

Rustic-looking vine house adds mystery

All pieces together create a magical appeal

Each of the pieces are very long-lasting
Cons
Relatively more expensive
Towards the end of this list, we've included this fairy garden kit which adds a dash of creativity and charm to your outdoor space with its cute miniature pieces. You can even place the pieces in any corner of your home to bring in a feel of nature. Kids would also enjoy creating a fairyland in their own way with this kit. 
Sale
Why Did We Like It?
Straight off the bat, we were highly impressed with the gazebo that has a leafy roof, which can spark the imagination of your little ones. They can put their favorite figurines and models under the leafy shade, which would make the arrangement more lifelike. Apart from this, there are 13 more hand-painted miniatures with prominent features that add depth and texture. 
The magic garden door is another exciting piece among all its contents, which lets you put virtually any prop behind it to create a fairyland in the lap of nature. This can be a small branch, a tiny bark fragment, or lots of grass and small succulents. You can also include more plants to make for the fairy garden décor. 
What's more, every piece included in the package is crafted to scale so that if you add it to an existing fairy garden, it would never seem out of place. 
What Could've Been Better?
The resin material used in the miniature pieces is not as durable as that of other products. As such, these might not remain in exact condition after a few years of use. The color might fade slightly, and scratches might also develop on their outer surfaces due to regular handling. 
Pros
Leafy gazebo sparks the imagination of your kids

Prominent features add depth and texture to the miniatures

Lets you use props and plants as per your preferences

Every piece is crafted to scale
Cons
Resin material less durable than other products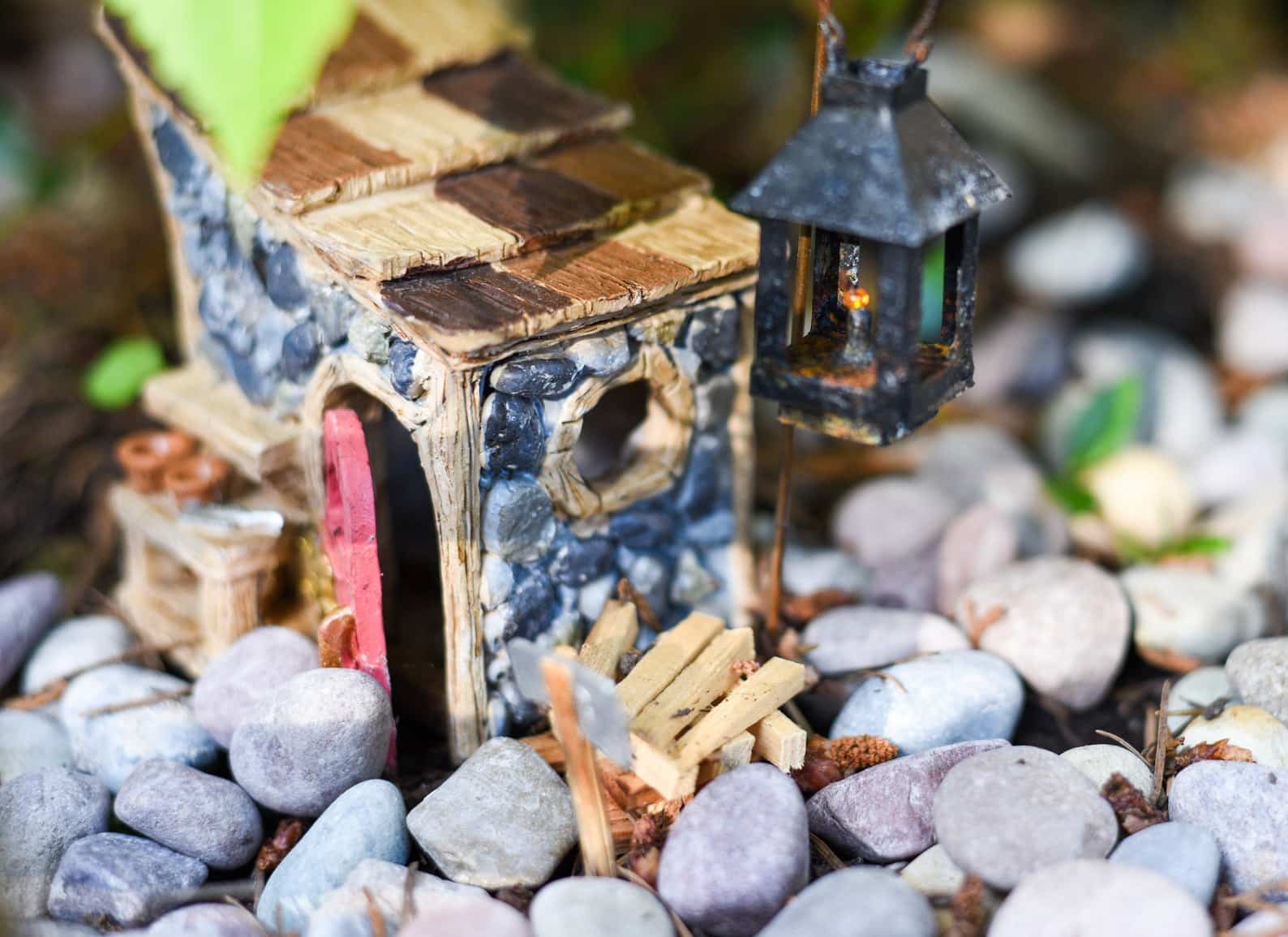 Fairy Garden Kit Buyer's Guide
To make sure you're going for the right fairy garden kit, it's important to consider some key features characteristic to these products. Making a hasty decision might lead you to choose an inferior-quality kit that fails to meet your expectations. 
Hence, to help you out, we've listed two important factors you must keep in mind before proceeding to purchase a suitable fairy garden kit. 
Materials
This is one of the primary factors when you're choosing a fairy garden kit. After all, the quality of materials used in the kit would determine its durability and weather resistance. If you're looking to create a fairy garden outdoors, the material should be of even better quality. 
In fact, it should be weatherproof, sun-resistant, and should also be painted with long-lasting colors. To make the right choice, we'd suggest going through the customer reviews to ascertain whether the material is indeed durable enough. 
Size
You should also check the dimensions of each piece in the fairy garden kit to ensure it fits properly in the space where you're going to create the garden. Plus, if you're looking to add the pieces to an existing fairy garden, you should check whether they are consistent in size with the other figures.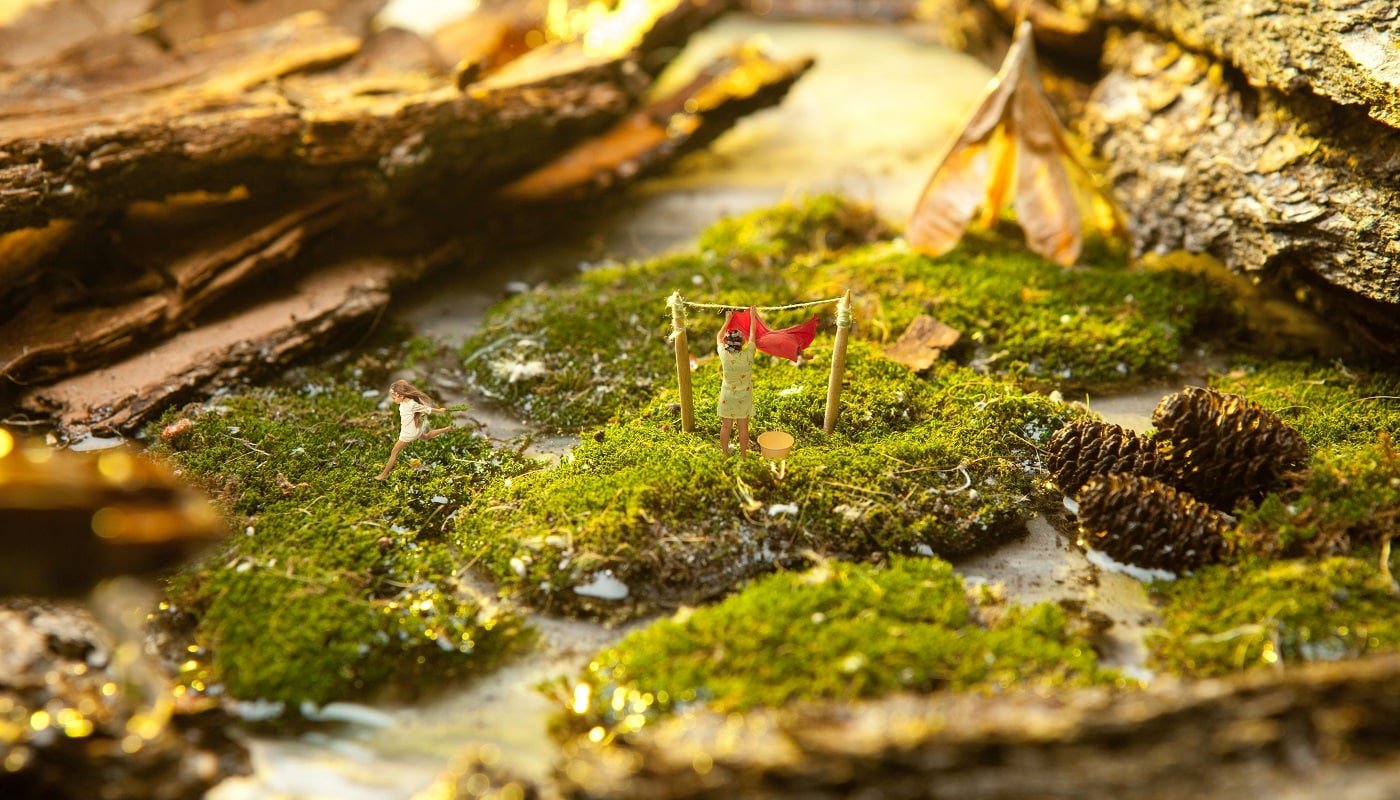 Verdict
We hope you enjoyed this magical journey through the enchanted land of garden fairies as much as we did!
So, pick the most suitable kit and get started with the incredible experience of designing your own fairy garden. Remember to keep your needs and preferences in mind while choosing an ideal kit. 
But before we wind up, here's a quick recap of our favorites from the list. The Creativity for Kids 1114000 is a perfect choice if you're looking for a high-quality yet budget-friendly fairy garden kit for your little one. However, for those who wish to adorn their garden with lovely fairy figurines and gnomes, the La Jolíe Muse Store Fairy Garden Gnome Kit is the best option to go for. 
Agree with our verdict? Let us know in the comments section down below.