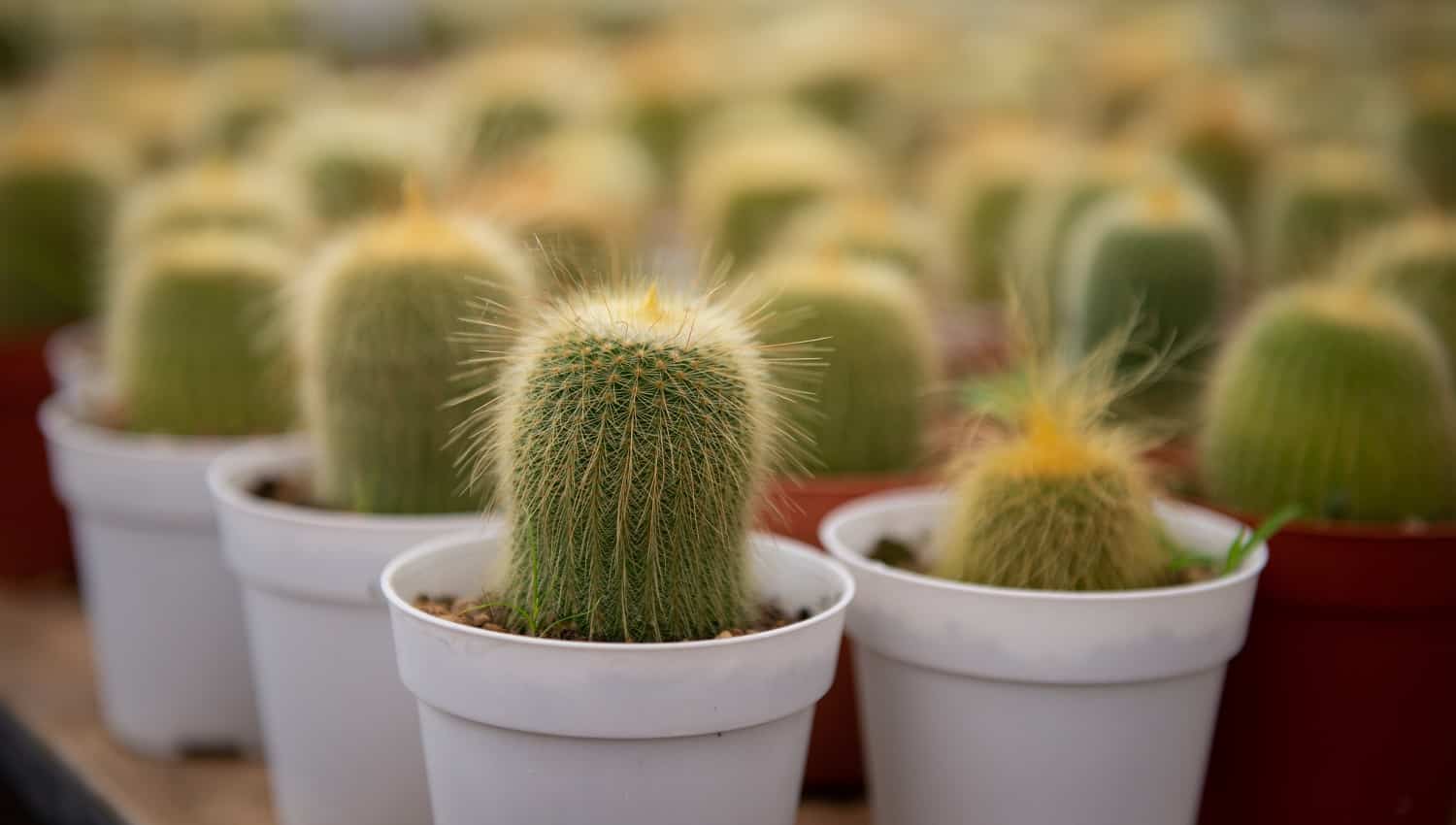 Ask any gardener, and she will tell you why succulents are a must-have!
Their low watering needs and ability to thrive in dry conditions make them extremely popular, especially for first-time gardeners. After all, who wouldn't like a plant that demands little attention? Plus, they have both ornamental and edible varieties. So, that's a bonus!
But that shouldn't be an excuse to deprive them of the nutrients that they need in the form of an effective fertilizer. That's why, we've curated this list of the 13 best succulent fertilizers that are making the right noise. We've also included a buyers' guide to help you make the right decision in the end.
Without any further delay, let's begin!
Top Fertilizers For Succulents
IMAGE
PRODUCT
DETAILS

Our Top Pick

Our Top Pick

Aquatic Arts Succulent Fertilizer

3-2-1 NPK ratio
Long-lasting formula

VIEW LATEST PRICE →

Perfect Plants Succulent Fertilizer

Slow-release formulation
Five-year shelf life

VIEW LATEST PRICE →

Blue Moon Bell Hello Succulent Fertilizer

Natural worm tea infused
Beneficial microbes

VIEW LATEST PRICE →

GrowBetter Organic Cactus & Succulent Fertilizer

Slow-release pellets
Feeds over 70 plants

VIEW LATEST PRICE →

Espoma Organic Cactus Plant Food

Contains major ingredients
High microbe content

VIEW LATEST PRICE →

Miracle-Gro Succulent Plant Food

Instant feed formula
Quick dissolving property

VIEW LATEST PRICE →

Cute Farms Succulent Fertilizer

Monthly use formula
Long shelf life

VIEW LATEST PRICE →

EarthPods Premium Cactus & Succulent Plant Food

70+ natural minerals
Completely eco-friendly

VIEW LATEST PRICE →

Grow More 3130 Cactus Juice

Calcium infused
Essential nutrients

VIEW LATEST PRICE →

Schultz Cactus Plus Liquid Plant Food

Essential micronutrients
Dropper application

VIEW LATEST PRICE →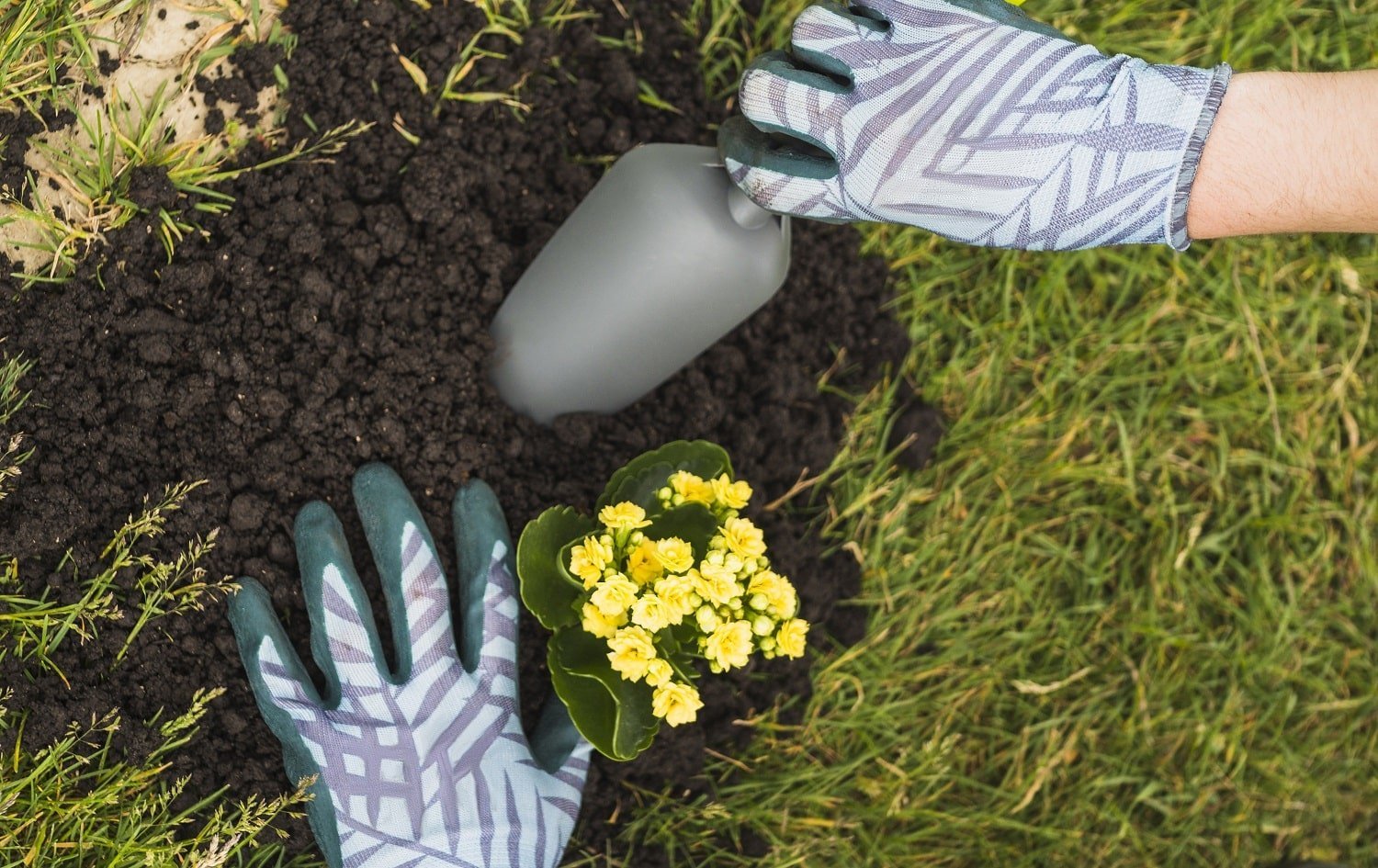 We start things off with the Aquatic Arts Succulent Fertilizer. This liquid plant food contains the right blend of nutrients that aid the healthy development of your succulents. Its gentle formula minimizes the risk of damages while leaving your greens looking full and luscious.
Why Did We Like It?
Honestly, we were quite intrigued by the positive customer feedback and wanted to test its efficiency. A great advantage of liquid plant foods is that they facilitate easy application, and this product is no exception. All you need to do is dilute one tablespoon or capel in 2 cups of water and pour it near the roots once a week.
Talking about its composition, we liked the 3-2-1 NPK ratio, which is considered to be ideal for plant growth. While nitrogen helps bring out the natural color of succulents, adequate fertilization with phosphorus prevents root rot and stimulates the production of strong roots. Similarly, potassium is an important nutrient for the overall development of the plant.
Moreover, the gentle formula doesn't contain any aggressive active ingredient, thereby negating the chances of root burn. You can use it for various plants, including cacti, echeveria, sempervivum, crassula, aeonium, haworthia, aloe, and others.
What Could've Been Better?
It may be helpful to know that the Aquatic Arts Succulent Fertilizer is not the most affordable option out there. However, its performance completely justifies its expensive price tag. And considering that the bottle will last for a considerable time, we don't mind spending the extra bucks.
Pros
100% natural nutrients

Suitable for all succulent types

One bottle lasts 6 months to 1 year

Convenient packaging
If diluting fertilizers seems like too much work to you, then the Perfect Plants Succulent Fertilizer will be the right fit. The even-sized pellets mean that you have the task cut out – just burrow them in the soil. But there are more reasons why it features on the top of our list.
Why Did We Like It?
The Perfect Plants Succulent Fertilizer is ideal for first-timer gardeners who don't know a lot about fertilizing succulents. Owing to its low rate of 13-11-11, this product is suitable for any succulent or cactus type. Furthermore, the formulation is balanced for providing maximum nutrition to sensitive root systems and blossoms.
The mix of nutrients promotes healthy growth and optimum color saturation in the plants. Moreover, it can be used during potting or for already established plants.
In case of the former, poke little holes in the soil and add the pellets. Cover them completely and water as required. Likewise, just sprinkle the fertilizer at the base of already established plants and water. The hard outer covering breaks down according to the nutrient requirement of the plant. Ensure not to place the pellets on the leaf or stem as it serves no purpose.
Finally, the ziplock packaging makes it easy to store the fertilizer after use. With only twice a year (once in every six months) application, one pack should last for 5 years. Now, that's cost-effective!
What Could've Been Better?
While at it, pay attention not to concentrate too many pellets in a single spot as it can cause the roots to burn. For best results, add not more than 1/4th teaspoon per 2-inch diameter of soil. And keep it out of reach of children and pets.
Pros
Helps plants adapt to changes in the environment

Facilitates better moisture retention

Prevents stem stretching

Develops bigger and plumper petals
Cons
Concentrated application may burn roots
Moving on with ease of use in mind, we have the Hello Succulent Spray Fertilizer. From Blue Moon Bell It's all-natural ingredients make it suitable for use in indoor gardens. Plus, the affordable price tag is meant to fit most budgets.
Why Did We Like It?
We quite liked the idea of spray fertilizers, thanks to their convenient application. However, what made us want to try the product is its natural ingredients. Similar to the Aquatic Arts Succulent Fertilizer, it contains organic nutrients, including worm tea and microbes, which are beneficial for enriching the soil.
Not only for potted succulents, but you can also use this product for seeds of cacti and terrarium seeds. And the amount of fertilizer to be used depends on the size of the pot.
For instance, a pot with a diameter between 3 and 5 inches should get 3 sprays, while the one with a 9-inch diameter should be sprayed 9 times. The reapplication time is 10 to 15 days, depending on the nutrient intake.
Other than that, it's advisable to water the plants after a said period as instructed on the bottle. Since the sturdy aluminum bottle is equipped with an atomizer, it prevents the liquid from leaking or dripping while spraying.
Last but not least, the brand has a 60 days no questions asked 100% money back policy for unsatisfied customers.
What Could've Been Better?
We feel the placement of the atomizer makes it slightly difficult to gauge the appropriate angle of spray. Hence, you might want to empty the bottle and get accustomed to the atomizer before actually spraying the fertilizer.
Pros
Readymade and premixed with vermicompost tea extract

Eco-friendly, doesn't harm the leaves or stems

Can be used with cuttings

Sturdy packaging
Cons
May be difficult to target the spay
Another one of our top recommendations is the GrowBetter Organic Cactus & Succulent Fertilizer. With a total organic composition, it enriches the soil with both primary and secondary nutrients for a healthy growth cycle of your succulents.
Why Did We Like It?
To begin with, we were impressed with the nutrient source of this fertilizer. Despite being organic, it contains both soluble and insoluble nitrogen from chicken compost manure for optimum efficiency. And just like the Perfect Plants Succulent Fertilizer, you need to sprinkle the pellets evenly, either by pre-mixing with potting soil or as a top dressing.
Beyond that, it has been certified by OMRI to be used for various plant varieties like yucca, aloe, dragon fruit, and saguaros. Unlike most chemical fertilizers, it doesn't have any strong odor, meaning you can easily use it for indoor plants as well. Additionally, with a 2-3-2 NPK ratio, it's safe for application on both ornamental and edible succulent varieties. Quite versatile, we say!
The slow-release formula means you can apply it once every 2 or 3 months. Simply add a teaspoon for every 2-inch diameter of soil and water adequately. The gradual absorption of nutrients ensures that the roots don't lack any crucial ingredient. 
What Could've Been Better?
Compared to the quantity, the price comes across as a bit on the higher side. But since it has a considerably longer shelf life, the expensive tag isn't a deal-breaker per se. Also, some varieties may respond only after 2 months, so you need to be patient.
Pros
Rich in iron

Low chemical odor

Can be used as premix or top dressing

Safe for edible cacti and succulents
Cons
Some varieties may not respond before 2 months
Espoma is a popular brand for plant care, and it only makes sense to name this product as our next entrant. The Organic Cactus Plant Food is one of the brand's top products and contains all the nutrients that facilitate healthy development in succulents.
Sale
Why Did We Like It?
Although the name may tell you otherwise, this fertilizer is formulated for application in any kind of succulent. Apart from the key nutrients, viz. nitrogen, potassium, and phosphorus, it's made of other vital non-food ingredients like bacillus megaterium, bacillus licheniformis, trichoderma reesei, trichoderma harzianum, etc. Plus, the microbes mix with soil to provide you with continuous good results.
Unlike its predecessor, this fertilizer shows instant results when mixed with the soil. And the best part is that you don't need to use a lot. Before the first use, make sure to flip the lid open and turn the bottle upside down for some time. This will allow the product to fill all chambers, making it flow smoothly through the cap.
Depending on the number of succulents and area to be covered, dilute 7 ml with 1 quarter of water. Drench the plant adequately and reapply after every 2 to 4 weeks. Again, the exact time of reapplication will be based on how frequently your succulent needs watering.
What Could've Been Better?
There are a few things that need to be taken care of before application. Firstly, never squeeze the bottle to pour the fertilizer. If you need to add more, let the bottle stay inverted till you get the desired amount. Also, it's not recommended to use any leftover product, whether diluted or not. Long story short, the application can be time-consuming.
Pros
Instant feeding properties

Promotes more blooms

Aids color saturation

Available in packs of more than 2 bottles
Cons
Time-consuming application process
No list of fertilizers is complete with mentioning Miracle-Gro, so here it goes. Be it aloe, jade, or cacti; this foam Succulent Plant Food works for all. What's more, it doesn't burn a hole in your pocket.
Why Did We Like It?
Being familiar with the reputation of the brand, we were interested to see what this product has to offer. And we were decently satisfied with what it brought to the table. For one, the amount of active ingredients is just right to show fast results but not to damage the roots. With a gentle NPK ratio of 0.5-1-1, it feeds the soil instantly to speed up the nutrient absorption rate.
Beyond that, we liked its consistency, which makes it ideal for applying directly onto the roots. But if you're skeptical, you can also dilute using water and then pour into the soil as regular watering.
In this regard, use 2 pumps for small pots and 5 for pots with a diameter of 6-inches or more. Alternatively, you can also use 8 pumps per quarter of water and then water as usual. Both ways work just fine.
Lastly, it also comes in packs of 2 or 6 bottles for users who may have many succulents or prefer buying at bulk prices.
What Could've Been Better?
Perhaps the biggest bummer is its packaging. While the pump may pump out inconsistent volumes of the product, there's a big sticker across the bottle that makes it virtually impossible to properly read the instructions. And be careful to rinse off the leaves immediately to prevent damage if they accidentally come in contact with the fertilizer.
Pros
Can be diluted or applied directly

Week-long feed time

Helps bloom the plants annually

Cost-effective
Cons
Inconsistent pump

May damage leaves
Halfway through the list and the Cute Farms Succulent Fertilizer makes an entry. It's specially designed to cater to the nutrient needs of hardy plants like cacti, but also does well to fertilize any succulent type.
Why Did We Like It?
Unlike most of our other recommendations, the Cute Farms Succulent Fertilizer has an NPK ratio of 2-2-2, which makes it capable of delivering equal amounts of the key nutrients. So, if you're looking for literal all-round development of your succulents, we think you have found your match! But that's not all. There are several other ingredients that contribute to the healthy development of plants.
As is evident from the description, you need to apply it once a month. For best results, we suggest soaking the soil in filtered water before potting and then begin fertilizing.
Similar to the Miracle-Gro Succulent Plant Food, this one also comes in a pump bottle. But what we loved about it is that the package also contains a spray bottle for watering and diluting purposes. However, you may pump it directly into the soil. And if you don't need the sprayer, opt for the fertilizer-only variant.
What Could've Been Better?
Although we are satisfied with its performance, we aren't sure if the fertilizer is a 100% natural or organic product. In that sense, it may disappoint users who want eco-friendly fertilizers. Thus, we recommend wearing gloves during application to prevent contact with skin.
Pros
Balanced formula

Easy application

Lasts up to 1 year per plant

Low odor
Taking a break from liquid fertilizers, we introduce the EarthPods Premium Cactus & Succulent Plant Food. Its super convenient application and all-natural ingredients make it a favorite among first time and experienced gardeners alike.
Why Did We Like It?
We are totally rooting for the all eco-friendly production, which includes both the fertilizer and the packing. For starters, 1 tub contains 100 concentrated pods/capsules that stimulate strong root growth, proper stem development, and color saturation for cacti, aloe vera, jade, and other succulent varieties. It mimics the first soil composition, complete with minerals, soil life boosters, and humates.
The sustainable pods can be pushed directly into the soil, after which the outer covering breaks down to gradually release all the nutrients directly to the root nodes. Or if using pebbles or bar substrate, open the pods, sprinkle the nutrients and water normally. It's that easy!
While small plants need 1-2 capsules, medium-sized plants should be fertilized with 2 to 4 pods. Likewise, larger plants require 4 to 8 capsules. Reply after 14 to 21 days, depending on the plant size and watering requirement.
Finally, the tub is made from recycled paperboard and printed soy inks, which can be recycled again after use.
What Could've Been Better?
Being a premium succulent fertilizer, you can expect to stretch your budget to purchase this product. That said, its superior-gade formula evident results make it worth the price tag. However, keep the tub away from moisture as it can lead to the premature breakdown of the pods.
Pros
Concentrated formula

Can be handled by children

Contains more than 70 natural ingredients

Available for a host of plant varieties
The Grow More 3130 Cactus Juice is an easy-to-apply, nutrient-rich fertilizer that suits all succulent types. True to its brand name, this liquid fertilizer helps in the all-round growth of succulents to ensure a long life.
Why Did We Like It?
First and foremost, the Grow More 3130 Cactus Juice contains essential cacti loving calcium, which provides some much-needed structural support to the cell walls. Apart from that, it also serves as a secondary source of transmitting food and nutrients when the plants are weak or physically stressed. This is one of the main reasons why this fertilizer helps in the strength development of old plants.
Moreover, the NPK ratio of 1-7-6 will serve the nutrient needs of all types of succulents and cacti. Simply add 1 teaspoon per gallon of water and drench the soil with focus on the root points. It takes about 2 weeks for the soil to absorb everything, so applying once every 14 days during the growing season should do the job.
Last but not least, the leak-proof packaging makes it easy to store the product. And since it doesn't have an expiry date per se, a 16-ounce bottle should last for quite some time.
What Could've Been Better?
We are a bit bummed out that without strictly following the instructions on the bottle, users may damage the plants. Plus, the formula may evaporate or crystalize over time, which then renders the product useless.
Pros
Can be diluted before use

2 weeks nutrient release time

Aids new growth

Promote color saturation and strong spike in cacti
Cons
May burn roots if not used as advised

Storing for long can affect shelf life
Up next, we've the Schultz Cactus Plus Liquid Plant Food. Made from a mix of the right nutrients, it allows quick absorption by the roots for both indoor and outdoor plants. Not only that, but it also helps in propagating new plants.
Why Did We Like It?
The Schultz Cactus Plus Liquid Plant Food is a reputed name among home gardens, and that's what compelled us to try this product in the first place. To begin with, the NPK ratio of 2-7-7 offers an adequate amount of growth-promoting agents in new and older plants. It can be used for cacti, aloe vera, and other succulent varieties.
Another one of its likable features is the dropper bottle, which ensures precise application. As opposed to pump bottles, it provides creator control over the amount being poured. Furthermore, the package comes with dedicated instructions for varied requirements. For example, the ideal dosage is 7 drops per quarter when watering indoor plants.
But if the plants are too parched or the frequency of watering is more, increase the amount to 14 drops. Likewise, use between 4 and 8 drops per gallon of water for outdoor plants, depending on the watering needs. Finally, its super-affordable price tag is great if you're on a tight budget.
What Could've Been Better?
Since the formula runs the risk of damaging roots with over-fertilization, you need to have a clear idea about the water requirements of the plants. This can be a hassle for first-timers, who are yet to get the hang of things. So, we'd advise starting with the minimum dosage and increase gradually.
Pros
Concentrated formulation

Appropriate consistency dissolves easily

Precise dropper application

Affordable
Cons
Over-fertilizing damages plants
Doing away with the effort of adding regular fertilizer, here's an Organic Succulent and Cactus Soil base from Bliss Gardens. It contains a healthy blend of natural nutrients that continuously feed the succulents for adequate growth.
Why Did We Like It?
First things first, this hand-mixed soil is high on nutrients derived from various natural sources like coconut coir, peat moss, perlite, worm castings, expanded clay (or shale) rocks, horticultural charcoal, mycorrhizae root inoculate, and others.
Besides, its lightweight and airy texture are a match for succulents, which need heavy drainage. But we'd still recommend using a well-drained pot so that the water doesn't have a chance to clog or flood the soil. Additionally, you can decide the frequency of fertilizing based on the plant type and ingredients. In case of organic nutrients, you do have the luxury of fertilizing more frequently.
However, for semi-natural or chemical fertilizers, it may be a good idea to reduce the frequency. Lastly, it's also available in normal potting and carnivorous soil variants for varied needs. Do keep in mind that the quantity is measured by volume and not weight.
What Could've Been Better?
Although we're all for an enriching soil base, it's not much of a job mixing regular succulent soil with the choice of your nutrients. Also, you'd need a fertilizer anyway, so the price may come across as a bit unjustified.
Pros
Allows proper draining

Ready to use

Good for repotting

Natural and plant safe
As we near the end of the list, it's time for yet another soil mix. The Superfly Bonsai Succulent & Cactus Soil Mix is made specifically for fast draining without losing the required moisture content.
Sale
Why Did We Like It?
Now, the term non-organic may tell you otherwise, but you'll be pleased to know that this feature enhances the efficiency of the soil by manifolds. Since it contains only beneficial nutrients and no dirt fillers, the soil is capable of providing adequate growth supplements to the plants.
On top of that, it's mixed in a way that encourages quick drainage. That said, there's no compromise on water retention. Succulents like to grow in a base that holds moisture, then dries off and reabsorbs moisture, and this soil does just that. With a blend of ¼ hard Japanese akadama, ¼ USA pumice, ¼ New Zealand pine bark, and ¼ haydite, expect your succulents to live a full and healthy life.
From cactus and aloe vera to echeveria and rosette, there's hardly a variety that isn't supported by the Superfly Bonsai Succulent & Cactus Soil Mix. While we opted for the 1.25 dry quarts package, you can go for the larger size varieties.
What Could've Been Better?
The moisture retention capacity of this soil might be detrimental for a few varieties, so check for the water requirements of the plant before planting it in the soil. Besides, certain ingredients are prone to pest invasion. Hence, storing it in cool and dry areas.
Pros
Encourages drainage and air circulation

Good for ornamental succulents

Resealable package

100% money-back guarantee
Cons
May retain too much moisture for some varieties
The Hoffman 10404 Organic Cactus And Succulent Soil is an airy and lightweight base that's best suited for cacti growth. It's professionally engineered formula brings the efficiency of high-quality soil mix to your garden.
No products found.
Why Did We Like It?
Even before we can discuss its advantages, allow us to shower some praises on the packaging. Not only is the packet readable, but it also comes with detailed instructions, which will come in handy for first-timers. One look at the information and you'll know exactly how to use the soil with different succulents.
Moving on to the key ingredients, it includes a professional blend of nutrients extracted from Canadian sphagnum, peat moss, reed sedge peat, perlite, sand, limestone, and so on. Moreover, the pH balance means that you don't need to add anything else for potting. Simply take it out of the bag and fill the pot.
Similar to the Superfly Bonsai Succulent & Cactus Soil Mix, there's plenty of circulation and drainage on offer. When used with the right pot, there are almost zero chances of damaging your plants.
Lastly, we appreciate the brand's attention to detail, viz. the accompanying pair of garden gloves that keep your hands safe from cuts and scrapes while gardening.
What Could've Been Better?
We aren't convinced about how well the soil works for repotting purposes. During our trial, we noticed that the soil floods upon watering and it takes significantly more time for the moisture to absorb. Hence, it'd be a good choice for first-time potting only.
Pros
Airy

High drainage formula

Ready to use mix

Comes with gardening gloves
Cons
May not be suitable for repotting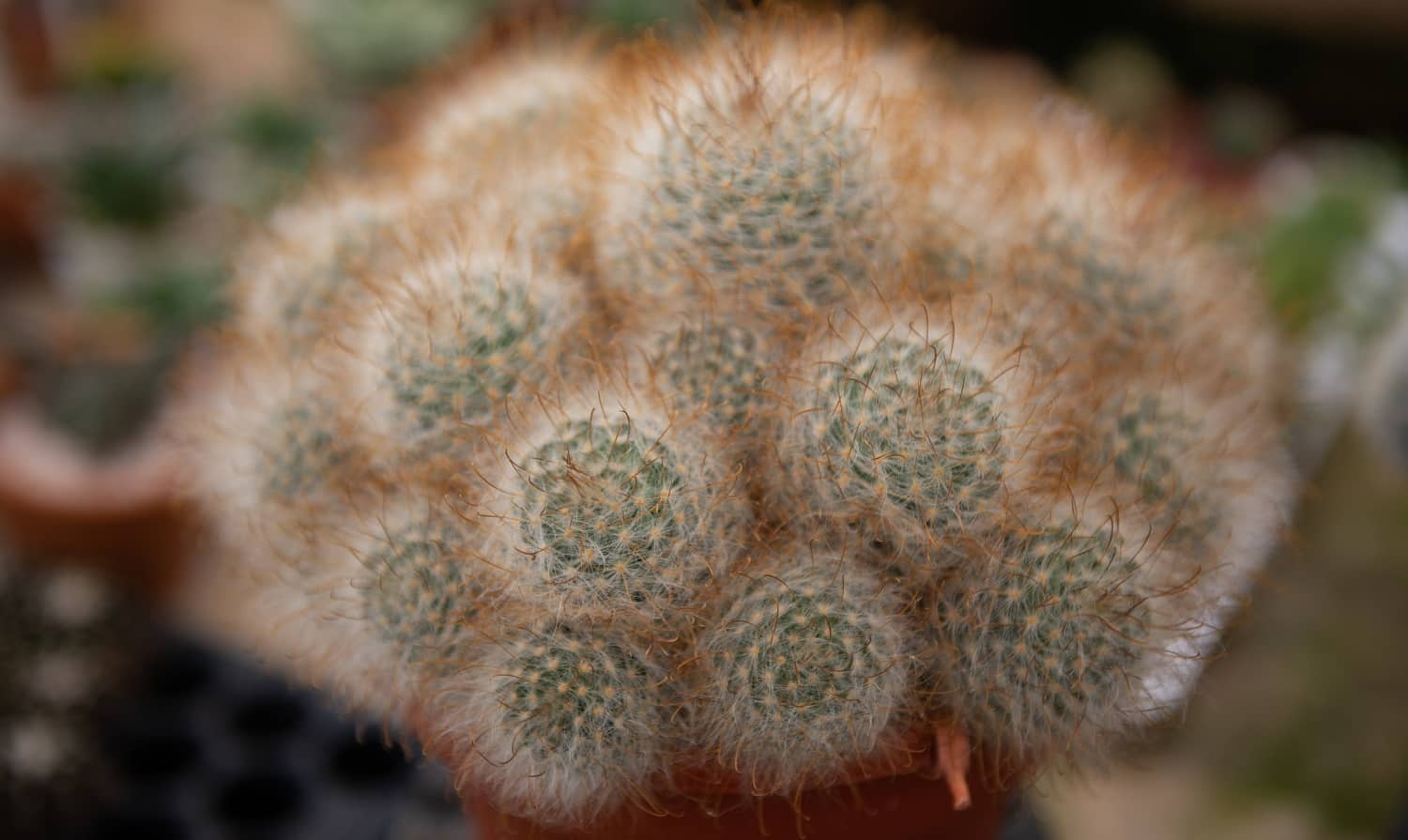 Succulent Fertilizer Buyers' Guide
Sure, there's nothing like the ingredient list that influences purchase decisions. The ultimate purpose of a fertilizer is to assist the growth cycle, and you wouldn't want to compromise on that for anything! But there are some secondary factors that most homeowners take into consideration before taking a call.
In the following buyer's guide, we quickly walk you through some sought-after features.
Physical Form
Quite evidently, fertilizers are available in both solid and liquid forms. Furthermore, liquid fertilizers can also include foam and spray types, while solid fertilizers consist of capsules and granules. For the latter, all you have to do is sprinkle them around the base and lightly mix with the first 2-inches of topsoil.
On the other hand, liquid fertilizers are considered to be a bit more convenient. Simply spray near the roots and water as usual. Similarly, the pump bottles require you to pump the fertilizer near the roots. Generally, most liquid fertilizers can be either dissolved or used directly.
Capsules or pods work in more or less the same way. The instructions tell you to poke little holes in the soil and push them in. Then, water as regular. The thick outer coating breaks down to release the nutrients over time. However, certain brands may ask you to break open the capsule and sprinkle the ingredients.
NPK Ratio
In our opinion, the NPK ratio to go for largely depends on the plant requirement. For instance, if discoloration is an issue, we'd suggest choosing a fertilizer that has a high nitrogen content. Likewise, phosphorus is a key ingredient that keeps plant-rotting at bay. Other than that, a balanced NPK ratio like 2-2-2 is ideal for complete development.
Organic Vs. Non-Organic
Organic fertilizers derive most of their ingredients from natural sources. Their eco-friendly properties reduce the risk of contaminating nearby water sources, if any. Moreover, if you accidentally use more than the instructed amount, they are less likely to cause damages. But we'd strongly recommend following the instructions to avoid any mishap.
Non-organic fertilizers may contain some amount of naturally derived nutrients to maintain a nice balance. If a package doesn't mention anything, the fertilizer is usually considered to be non-organic.
Plant Food Vs. Fertilizer
Plant foods are preferred for varieties that lack the essential micronutrients beneficial for growth. Alternatively, fertilizers provide the plant with an adequate amount of nitrogen, phosphorus, and potassium. If you're confident that the environment or soil type can furnish the required micronutrients, we'd advise going for a fertilizer. But it's also not unusual for homeowners to supply a mix of plant food and fertilizer to their beloved greens.
Reapplication Time
Since succulents don't need frequent watering, you may go for a fertilizer that needs to be reapplied once in 2 months or more. Again, the choice will depend on the specific succulent type as it may need watering once in 2 weeks. Whatever be the case, make sure you adhere to the recommended dosage.
Packaging
To ensure proper storage, ensure that the package is sealable or the bottle is leak-proof.
Indoor-Outdoor Use
Generally, any fertilizer that's meant for succulents can be used for indoor and outdoor plants. That said, certain products explicitly mention their outdoor utility, and these are the ones that have low odor formulas.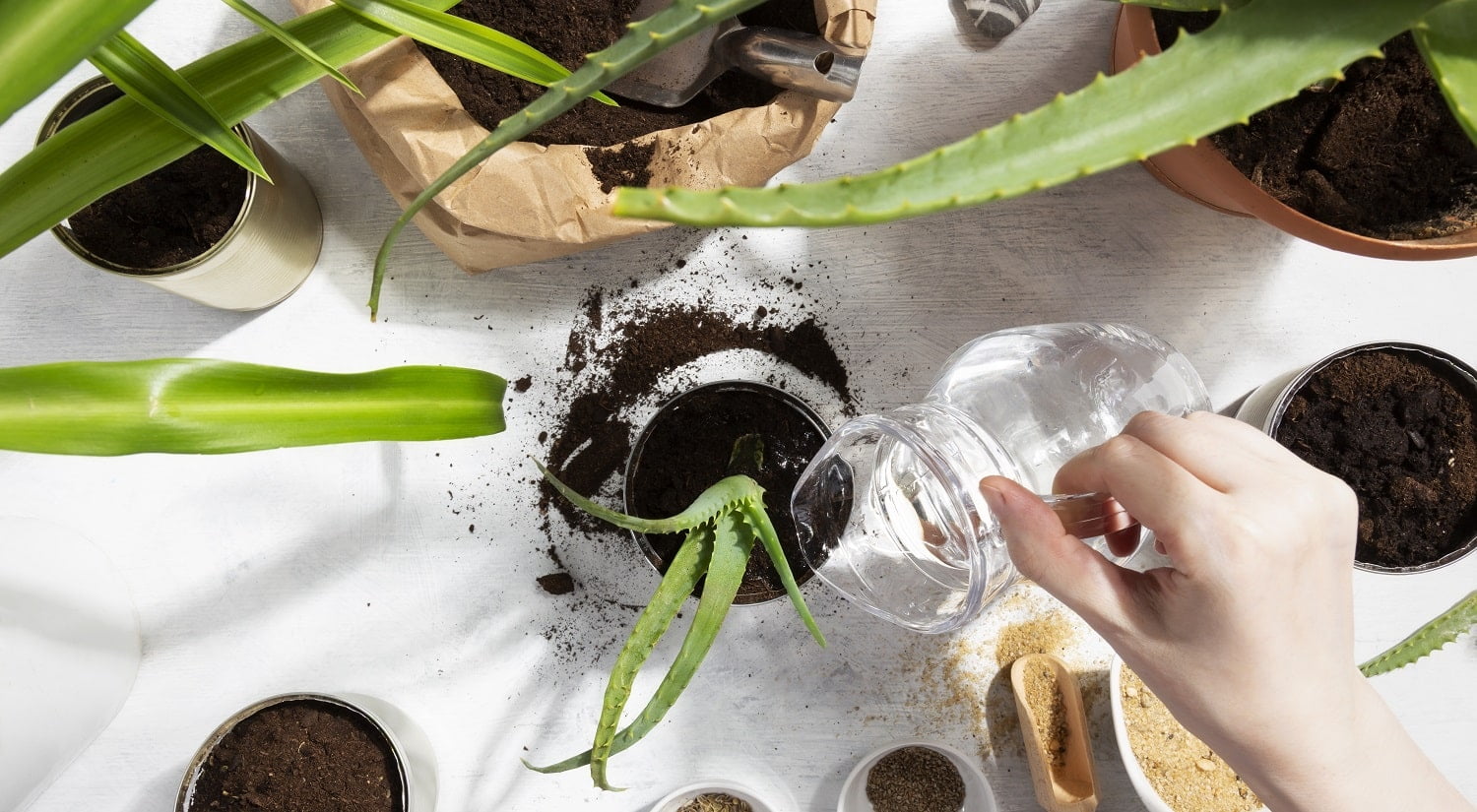 Verdict
The list was long because we didn't want to miss out on any deserving product. And we're quite sure that you have found the one for your greens. But if you're still in two minds, let us ease your confusion by naming our top 3 favorites.
While the Aquatic Arts Succulent Fertilizer has a long-lasting formula, the Plants Succulent Fertilizer is one of the best granular fertilizers on the market. And with the GrowBetter Organic Cactus & Succulent Fertilizer, you can grow both ornamental and edible succulents.
On that note, it's time for us to draw the curtains. Hope our efforts help you find the best product according to your needs. And when you have it, don't overlook the instructions on the package!
Agree with our verdict? Let us know in the comments down below. Till we meet again, happy gardening!
Related Articles
13 Best Fertilizer for Fruit Trees  
13 Best Fertilizer For Blueberries 
13 Best Organic Lawn Fertilizer 
13 Best Fertilizer for Tomatoes  
13 Best Fertilizer for Hibiscus 
13 Best Liquid Lawn Fertilizer Right Now 
9 Best Fertilizers for Hydrangeas
9 Best Fertilizers for Petunias Right Now
11 Best Fertilizer for Citrus Trees Right Now 
13 Best Fertilizer for Hydrangeas
13 Best Fertilizer for Green Grass
11 Best Lawn Fertilizer Options
13 Best Fertilizer for Vegetable Garden
13 Best Fertilizer for St Augustine Grass Reviewed
13 Best Potting Soil For Herbs To Consider Today
13 Best Backpack Sprayer [Buyer's Guide]
13 Best Fertilizer for Palm Trees 
13 Best Fertilizer for Zoysia Grass
How To Water Succulents Without Drainage Holes