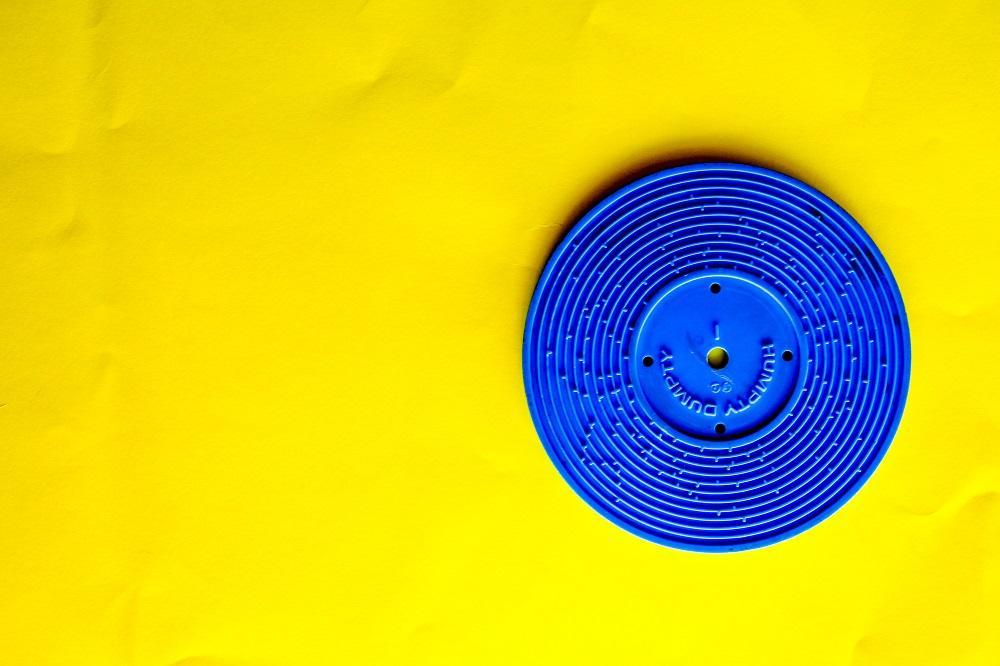 Picture this – a warm sunny afternoon, a picnic basket full of the best snacks, and you with your friends and family.
Do you know what's missing? Outdoor games! One of the most popular games to play outdoors that seems to be around since the beginning of time is playing with frisbees. No outdoor get-together is complete without it. Whether it is with the family or just you and your pet, it is a great activity to partake in!
But, since frisbees have been around for a long time, they have evolved as well. Now, there are games like Disc Golf, Kan Jam and Ultimate frisbee tournaments that leave people with no choice but to take this sport seriously.
Whatever the reason may be, actual sports tournaments or just a fun thing to do in the afternoon, we are here to help! You'll be able to pick the best frisbee disc with our comprehensive reviews of the 9 best frisbee discs on the market right now.
Let's get right to it, shall we?
 Best Frisbee Discs 
IMAGE
PRODUCT
DETAILS

Our Top Pick

Our Top Pick

Discraft Ultra Star Sport Disc

Chosen brand by professionals
A contoured grip on the disc

VIEW LATEST PRICE →

Nite Ize Flashflight LED Flying Disc

Easy to light up
Water-resistant and floats

VIEW LATEST PRICE →

Innova Disc Golf Set

Set of 3
Ideal for beginners

VIEW LATEST PRICE →

Dynamic Discs Prime Burst Disc Golf Starter Set

Offers money-back guarantee
Mini marker included

VIEW LATEST PRICE →

Hyperflite Jawz Competition Dog Disc

Ideal for people with pets
Patented gripping surface

VIEW LATEST PRICE →

Kan Jam Premium Flying Disc

Canine friendly
Made for Kan Jam games

VIEW LATEST PRICE →

GoSports Ultimate Light Up Flying Disc

LED lights are bright
Multiple color variants available

VIEW LATEST PRICE →

Eurodisc Organic Ultimate Frisbee Disc

Made out of organic material
Scratch-resistant

VIEW LATEST PRICE →
One of our top recommendations is the Discraft Ultra Star Sport Disc. Not only is this a customer-favorite, but it is also the chosen brand for the sport of Ultimate frisbee. It has been the official disc for the championship since '91, and according to Esquire magazine, it is one of the things every man should own.
Sale
Why Did We Like It?
One of the top reasons this frisbee stood out was because of how easy it was to throw. It also has lines on the disc that make it easy to grip and throw more accurately.
Another great thing about this frisbee is that it is stable in flight. It weighs 175 grams and strikes a perfect balance when it comes to weight, thereby ensuring it does not wobble around in the air. It also remains smooth and unharmed if it lands on an uneven or rough surface.
Additionally, this frisbee comes in multiple colors that the buyer can choose. So, there is no element of surprise, and you get precisely what you need.
The fact that it is the chosen gear for the Ultimate Frisbee championship undoubtedly adds to the charm. It also says a lot about the quality and durability of the product.
What Could've Been Better?
The issue with this frisbee is that most of the time, its glow in the dark variant doesn't glow. It is also important to note that this is not ideal for your dogs as they might chew through it easily. Also, it is not ideal for beginners as they might find it a bit too thick.
Pros
Easy to grip and throw

Multiple color variants available

Sturdy

Stable in flight
Another great frisbee disc to consider is the LED flying disc by Nite Ize. This is an excellent choice for people who do not want the fun to stop even after the Sun sets. The LED light attached to the disc ensures that the fun continues and makes it all the more attractive.
Sale
Why Did We Like It?
Who says fun times need to stop once it is dark outside. The Nite Iza frisbee with its LED light ensures uninterrupted play time, be it day or night.
One great feature that this frisbee has is that the light has long battery life. The LED light has a 20 hour runtime and replaceable batteries, making it quite user friendly and ensuring smooth play. It is also quite bright, so there is no way to lose it in the dark.
Another great feature that makes this product attractive is that it is very easy to grip and even easier to throw. It is made of durable and water-resistant plastic that helps it survive if it crashes on hard pavements. Plus, it can also float, so there is no need to worry about it around water bodies.
What Could've Been Better?
Overall, this is an excellent frisbee to have for anyone. The most common complaint with this frisbee was that the battery casing is not sealed correctly and often opens up when the frisbee is mid-air. Plus, the light tends to switch off and sometimes even fall out on hard impact.
Pros
Light has a 20-hour battery life

Replaceable batteries

Durable

Single push button for on/off function
Cons
The battery case tends to open up
If you are looking to get into disc golf and want a set of discs that are perfect for practicing, these are the ones to consider. The Innova Disc Golf Set is an excellent buy for beginners who are getting acquainted with the game. It is affordable and offers excellent value.
Why Did We Like It?
The thing that stood out most for us was the value it provided. This set of discs come in a pack of three which is great as each have their own purpose offering a wholesome experience as you learn disc golf.
Another great thing about it is this set is that it is very beginner-friendly. The discs are packaged well and come with instructions on how to use them. The packaging also explains each disc's purpose and gives out tips on how to use them as well.
Additionally, the discs are made out of a durable material and are incredibly lightweight, making them ideal for any age group. It is effortless to throw and is made out of good quality plastic. It can survive landings on hard surfaces as well.
What Could've Been Better?
As mentioned, this is a great set to have for any beginner. However, once anyone starts progressing in understanding and playing the game, they might find the discs in this set very light and flimsy. Plus, there is no option to choose colors, and it depends on the manufacturer.
Pros
Easy to throw

Affordable

It comes with in-depth instructions and tips

Value for money
Cons
No option to choose preferred colors
Another great beginner-friendly set for all disc golf enthusiasts is this one by Dynamic Discs. Available in packs of 3,4, and 5, this set is ideal for people looking to test the waters with the sport. It includes discs that are chosen by champions of the game that guarantee accurate shots.
Why Did We Like It?
The first thing that caught our eye with this set was that it came with a mini marker. This little inclusion comes in handy as it prevents you from losing your spot and ensures a smooth and seamless play.
Another great feature is that although it is ideal for beginners, the discs can be used even as you progress in the game. It includes certain advanced discs that can be utilized, eliminating the need to purchase another set.
Additionally, this company prides itself on having high-quality discs that are used by champions of disc golf. That is why it offers a money back guarantee if anyone is unsatisfied with their products.
Overall, it has a great set with durable discs and is ideal as a starter kit for disc golf.
What Could've Been Better?
Since this set has a lot of contents and one of them is a little marker, it is a little surprising that no bag is included, making it easier to carry. Moreover, just like with the Innova disc set, there is no option to choose for preferred colors.
Pros
Best disc golf starter kit

Includes mini marker

Offers 100% money-back guarantee

Ideal for beginners and intermediate players
Now on the list is a product that we recommend not just for you but for your canine best friend. The Hyperflite Jawz dog disc is an excellent choice for a pet that loves to play catch. This disc is sturdy and claims to be puncture-resistant, so when your pet catches it, it won't damage easily.
Why Did We Like It?
Anyone who has a pet would agree that playing with them is a great stress buster, and that is why this disc stood out for us.
The Hyperflite Jawz disc is canine approved and made for people that always look for new ways to spend time with their pets. It is made out of a puncture-resistant material that protects it, and it also has a patented gripping surface to ensure minimal damage by your pets' teeth.
Moreover, it is also dishwasher safe, so post playtime does not have to be stressful. It also flies great and does not shatter easily should it fall on any hard pavements.
Additionally, it is lightweight but not flopping, making it easier for any dog to catch it. And, in case it so happens that your pet bites down on it a little, it will not do a lot of harm to the overall disc.
What Could've Been Better?
While this is an excellent toy for any dog and is sturdy enough to withstand those sharp teeth, it may not be durable when it comes to teething pups. One consistent complaint with this is that many dogs who love to chew on toys have chewed right through it.
Pros
Easy to grip

Tough material

Lightweight but sturdy

Easy to clean
Cons
Not ideal for teething pups or pets who love to chew
Kan Jam is an excellent and fun game to play outdoors with friends and family. However, it cannot be played with a regular frisbee. If you are looking for the ideal disc to play this fun-filled family game, the Kan Jam premium flying disc is a great option to consider.
Sale
Why Did We Like It?
One of the reasons that make this an excellent buy is that it can be used for multiple frisbee based games. Not only is this disc perfect for Kan Jam, but it can also be used as a regular frisbee.
If you have a canine best friend that loves playing with discs, this is the one to buy for them. It is sturdy, durable, and will not deteriorate like regular frisbees due to wear and tear by any dog. Plus, the yellow variant of this product is a bright color making it easy to see.
Additionally, this Kan Jam disc has a thick make, ensuring that it does not shatter easily. This is essential since Kan Jam is a game where the disc needs to be tough enough to handle the impact on hard surfaces.
What Could've Been Better?
Although this is an excellent option to consider for Kan Jam and will undoubtedly last long, the disc's cost is an issue. Some color variants are more expensive than the rest, and reviewers found it to be a bit pricey for its purpose.
Pros
Bright color makes it easy to see

Great for dogs that love to chew

It can be used for regular frisbee games as well

Tough make
Cons
Few colors are a bit overpriced
The next item on this list is the GoSports ultimate light-up disc. This disc has 4 bright LED lights attached that make frisbee playing even more fun. With this disc, there will be no need to put a halt to all the fun as soon as the sun goes down.
Why Did We Like It?
For starters, this is a tremendous light-up disc to own. The LED's are bright and enhance the charm of playing with frisbees at night.
Moreover, the disc is perfectly weighted at 175 grams, which makes it easy to throw. The weight of the disc also ensures that it flies perfectly. The overall design of the disc is quite attractive as well.
Furthermore, the lights can be turned on with just a click of a button. It just has one switch, so there is no effort or time wasted trying to get this disc to come on. It is reasonably priced as well, and that makes it all the more appealing.
Finally, the battery compartment is well attached as well. Unlike the Nite Ize disc's battery case, this one will not detach when the disc is in mid-air or if it hits a hard surface.
What Could've Been Better?
One consistent complaint we saw regarding this particular disc was that the one/off switch tends to get stuck very often. Moreover, many reviewers have said that the lights go off every time it bumps into something or has an impactful landing.
Pros
Switches on/off with one button

Affordable

It flies well and is easy to throw

LED lights are bright
Cons
The switch button gets stuck often
If you are surrounded by little kids or have a teething pup that needs to be kept off the furniture, this is the perfect toy. The TEESUN flying disc toy is a foldable frisbee that comes in a pack of 6, is brightly colored, and is ideal for keeping little kids busy.
Why Did We Like It?
A very crucial reason this particular set of disc's stood out for us was because of its material. It is made out of non-toxic silicone and is also bite-resistant.
Moreover, the design of these discs is ergonomic. They are easy to grip, fold, and throw, making them the ideal toy for little kids. If you have pets and want toys that will last and face their sharp teeth, this disc is a perfect choice.
Another great thing about these discs is that the colors are pre-determined. There is no need to fret over which color to buy, and all the colors included are bright and fade resistant. This will surely catch every kid's eye.
Additionally, to make it safer for the little ones, the discs are round with no sharp edges. So, you can give them this toy and be stress-free about it injuring them.
What Could've Been Better?
There is no doubt that this product is a great buy. However, it's a very simple product with no eye-catching features, and that is why some people might find it to be a bit overpriced. But, it is worth remembering that the total cost is for 6 discs and not one.
Pros
Safe for children

Resistant to bite and rough usage

Easy to grasp

Foldable with no rough edges
Cons
Slightly overpriced for a simple product
The last item on this list of recommendations is the Eurodisc organic frisbee. This is ideal for all the people who want to have a good time and want to be environmentally friendly. Eurodisc is known to make products that are organic and do not harm the environment in any way.
Why Did We Like It?
Who says that one cannot have a super fun time outdoors and still care for the environment. Eurodisc's organic frisbee is made out of 100% renewable resources, and that's what caught our eye.
Moreover, since Eurodisc is a known name in the frisbee industry, they have developed their products to provide optimal flexibility, grip, and flight on every use. They are also the preferred brand for a lot of matches and tournaments.
Additionally, this disc's design is such that it has no sharp edges and is fully round. The make of the disc is such that it ensures a comfortable grip making it easier to throw.
Furthermore, it is also interesting that the company offers UV printing on the disc as well. They can print logos, photos, and pretty much anything on the disc, making this ideal for bulk orders or even as a gift to someone.
What Could've Been Better?
All in all, this is a great disc to consider for every frisbee enthusiast as it is quite durable. However, that only extends to human use and regular wear and tear. Unfortunately, this disc is not made for dogs as it can puncture or get damaged with their teeth.
Pros
Environment-friendly

Resistant to casual wear and tear

It can be customized with UV printing

A chosen brand for many frisbee games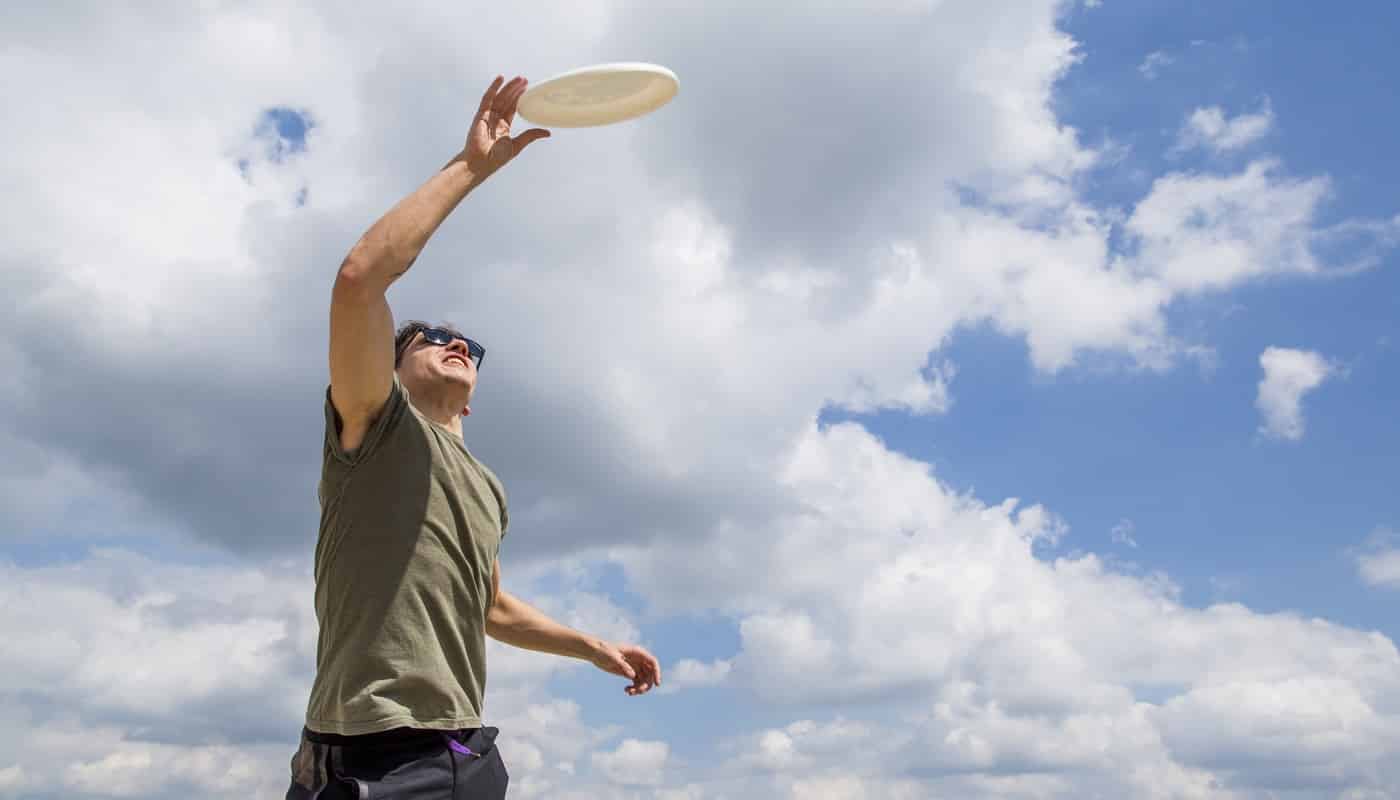 Frisbee Disk Buyer's Guide
Playing with a frisbee is one of the oldest yet best outdoor activities to do with family and friends. It is quite common and expected that any outdoor gathering seems incomplete without a few people throwing it around.
However, to have a fun time with the frisbee, it is vital to pick the right one. That is where we come in.
Below you will find a few things to consider while looking for a new frisbee for any outdoor gathering. Now, without further ado, let's begin!
Material
Regular frisbees are usually made up of plastic. The ones used in competitions are made out of sturdy, tough, and durable plastic that does not shatter or crack easily. However, few are made out of softer materials like silicone and are safe for kids.
While buying a new frisbee, keep in mind what you are buying it for and who will use it. If you are a beginner, we suggest plastic ones. But, for kids and furry friends, the silicone is better.
Durability
This one depends entirely on the material of the frisbee. Any frisbees, for professional or personal use, will see a lot of wear and tear. It is essential to keep an eye out for either plastic ones that are known to be used in a professional capacity or are softer and more open to tough use.
Grip
The grip is the most crucial part of a frisbee; after all, that is how you ensure a smooth play. It is not just about holding and catching but also about being able to throw it properly. Ensure that the frisbee has appropriately contoured lines on its surface that allows the fingers to grip it properly.
Weight
The standard weight for any frisbee used at a professional level is 175 grams. However, if the frisbee is being purchased for someone at a beginner level, we suggest looking for something heavier. Once they get used to the game, they can gradually bring the weight down to the standard weight.
LED Frisbees
While this is not a mandatory requirement, having a frisbee with lights can be of enormous help. If you are looking to have uninterrupted play or prefer playing with the frisbee at night, it will be beneficial to have LED lights attached.
They are relatively easy to operate as there is usually only one button to switch it on and off, and they look pretty at night as well. However, the only thing is that there will be a need for frequent battery changes.
Verdict
We have come to the end of our reviews of the 9 best frisbee discs to catch in 2022. We hope that our comprehensive guide has helped you get an idea of the options available.
Before we leave, here is a quick recap of our top recommendations. If you are looking for a frisbee disc set for yourself, we recommend the Innova Disc Golf Set as it has everything a beginner needs and then some.
However, if the search is for a frisbee that is ideal for little kids and dogs, then we recommend the TEESUN flying disc toy. This one is definitely going to keep the little ones (furry and human) busy for a long time.
We shall see you next time with more reviews and guides. For now, we bid adieu!