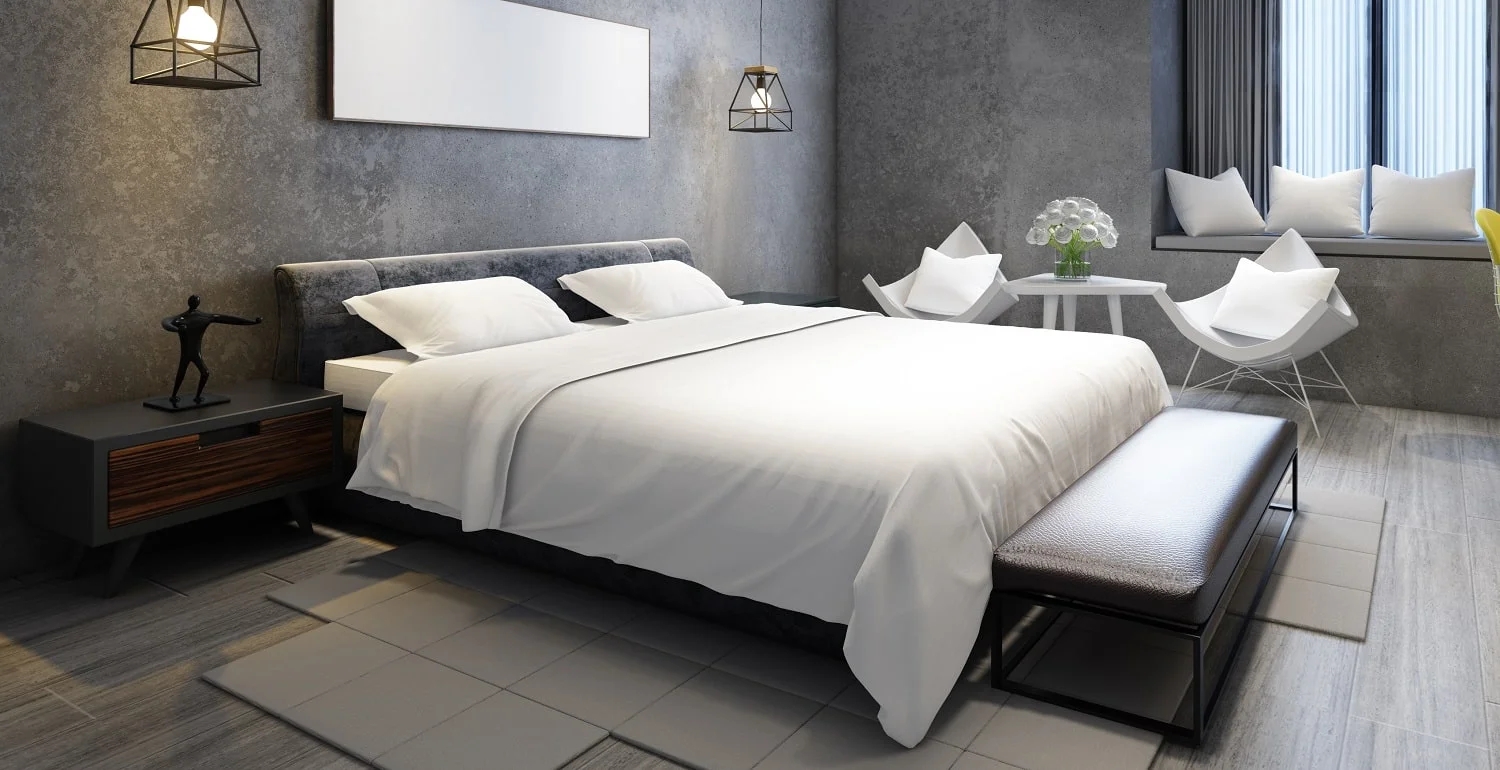 Let's just all agree that the key to a happy day is peaceful sleep!
While some of us are blessed with the superpower of falling asleep right away, others may struggle a bit more. But one thing that's common for us all is the indispensable need of a well-built bed frame.
For this reason, there's no dearth of full size bed frames out there. However, this very abundance can lead to a lot of confusion. So that you don't back out of your endeavour, we've come up with the top 10 full size bed frames worth considering.
So, whether you're looking for an upgrade or planning to buy your first bed frame, our list will help you find the best product for your needs.
Now, without any further delay, let's dive in!
Top Full Size Bed Frames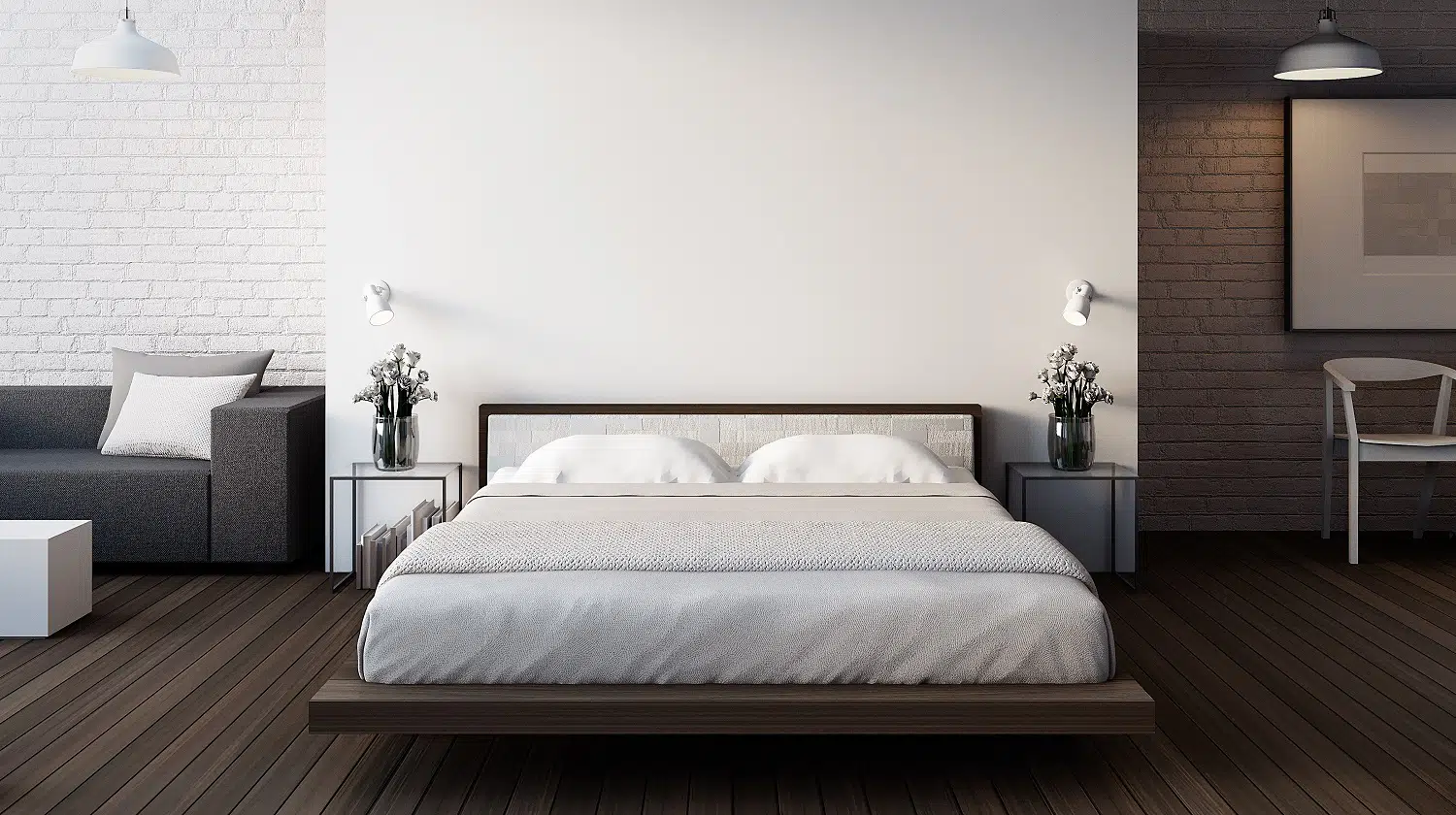 Sale
Reigning at the top spot is this 7-leg Adjustable Metal Bed Frame from Kings Brand. Featuring a heavy duty metal frame, it provides adequate support to the mattress. What's more, its sturdy and maneuverable design won't make you break the bank.
Why Did We Like It?
For starters, we were impressed with the positive customer feedback. The robust steel frame is designed with a center support rail system to provide better back support to sleepers. Moreover, it's resistant to pest and fire-related damages, meaning you get a long service life.
The 7-leg configuration includes three center legs that keep the bed stable on any surface. Furthermore, the four corner legs are equipped with caster wheels for easy maneuverability. Simply move the frame to the desired position and lock the wheels in place. 
What appealed to us the most is the presence of twin headboard brackets that practically lets you transform the shape. Although you have to purchase the screws separately, not many bed frames in this price range have this feature. So, count the brownie points!
Lastly, its adjustable mechanism quickly transforms the bed to accommodate a variety of mattress sizes. Overall, this bed frame from King Brand packs a punch for its affordable price tag.
What Could've Been Better?
We're a bit bummed out about the fact that despite being a 'King' bed frame by name, it cannot be used for king size mattresses. Also, at 7-inch high, the depth of the frame is a little less than what we'd have preferred, but it's not much of a concern.
Pros
Easy to install

Stable setup that doesn't collapse

Dual locks on the wheels prevent rolling

Suitable with Queen, twin and XL mattresses
Cons
Cannot be used with King size mattress
Sale
Next up on the list is the Zinus Shawn 14-inch Bed Frame. This durable steel bed frame comes in a host of sizes to provide a blissful sleeping experience. With ample storage space underneath, its stable design eliminates the need for a box spring.
Why Did We Like It?
Frankly, we were a bit skeptical about its sturdiness at first glance but were proved wrong in no time. The robust steel construction has a grid layout, which features several steel wires spaced 4-inch apart. This, in turn, facilitates even weight distribution of the mattress.
We also liked that if you opt for a bigger size, its installation won't make you strain your muscles. Just flip the two sections and connect them using the included screws. Likewise, the frame can be easily folded for convenient storage when not in use. 
With multiple contact points, the frame ensures optimum stability on the ground. On that note, we should also mention that the twin, narrow twin and twin XL sizes have a carrying capacity of up to 250 pounds. All the other large sizes are equipped with a carrying capacity of 500 pounds.
Last but not least, the 13-inch clearance space makes for additional storage options without bothering the orientation.
What Could've Been Better?
It may be helpful to know that this bed frame isn't the cheapest on the market, but its superior performance justifies the hefty price tag. Besides, we also noticed that it gets a little squeaky on hardwood floors. Perhaps, you might need some extra padding to solve this problem.
Pros
Practically noise-free

Quick assembly

Rounded edges to prevent bumping

Comes with holding tapes to secure the mattress in place
Cons
A tad noisy on hardwood floors
For the third spot, we have yet another product from the house of Zinus. The Upholstered Full Bed Frame has an elegant design that amps up the decor of your bedroom without compromising on stability. Apart from that, it provides the perfect amount of softness for all mattress types.
Why Did We Like It?
First things first, we were impressed with the classic soft button tufted platform, which is complemented by the robust steel frame. This combination provides optimum comfort and stability on almost any surface. And similar to the Kings Brand adjustable bed frame, the center legs ensure that it maintains maximum contact with the ground.
We loved how easy it was to assemble the frame. The wooden slats are fitted with velcros and can be simply rolled over the frame. Not only does this feature make your job easy, but it also ensures that the mattress stays in place even with constant tossing and turning.  
Furthermore, the headboard is equipped with a zipper on the back, which comes with the related accessories. Once installed, you can use it to store additional bedding. While we opted for the full size standard style, the frame also has a footboard variant, in case you need extra comfort.
What Could've Been Better?
It may be helpful to know that if you plan to use a box spring, the height of the mattress will become rather inconvenient. Also, the wider gap between the wooden slats may make for an uncomfortable experience for some.
Pros
Foam padded tape on steel frame to minimize sound

Smooth edges

Knitted polyester fabric

Robust legs
At the fourth spot, the South Shore Step One Platform Bed makes a deserving entry. Sporting a simple yet robust design, it has a carrying capacity of 500 pounds. If you're on the hunt for a classic looking bed on a budget, then this product is worth considering.
Why Did We Like It?
To begin with, the simple and sleek design made us want to try the product. Its non-toxic laminated particleboard construction can comfortably accommodate heavyweight sleepers up to 500 pounds. Like the Zinus Shawn 14-inch Bed Frame, this one also eliminates the need for a box spring. Simply place the mattress on the frame, and the extended railing prevents it from slipping off the edges.
By lifting the top, you get an additional storage space that houses seasonal accessories and extra bedding. This feature will come especially handy for those who plan to place the bed in compact rooms. 
Moreover, the assembly isn't too complicated either. All you have to do is follow the instructions guide and join the labeled pieces with a small screwdriver. And in case you're not satisfied with its stability, feel free to use some wood glue.
Finally, its classic look and feel complement a varied range of interior decor, thereby saving you from frequent upgrades.
What Could've Been Better?
The South Shore Step One Platform Bed weighs over 100 pounds, making it difficult to carry around. In addition, you may require some extra time and effort to set up the frame.
Pros
Particleboard negates sound

Base is solidly built on all 4 sides

Keeps the mattress from moving

Available in two vibrant colors
The Handy Living Platform Bed Frame promises to be the perfect base for your full size mattress. Equipped with sturdy wooden slats and strategically placed center legs, its lightweight design makes maneuverability a breeze. Plus, it also provides for handy storage space.
Why Did We Like It?
First things first, the durable steel construction makes the frame capable of carrying 300 pounds on each side. Like the Zinus Full Bed Frame, this one also has a wooden slat design that provides adequate support to the mattress. The slats run horizontally from each side to the central beam and can curve downwards to adapt to your sleeping position.
In addition to the seven steel legs, it also features a central leg to efficiently support the weight at the center of the frame. Furthermore, several contact points provide reinforced stability on almost any surface. 
Besides, it's easy setup requires minimum effort and the related assembly tools are included in the package. Once in place, the bed provides a 13-inch storage space underneath, resulting in better space management of your room.
Lastly, weighing at almost 40 pounds, its lightweight design is easy to carry around, even in the absence of caster wheels.
What Could've Been Better?
We are disappointed with the inferior quality of the plastic connectors that attach the wooden slats to the frame. Also, the mattress tends to slip around a bit since the slats are slippery, and the frame doesn't have any holding tapes to secure it.
Pros
600 pounds carrying capacity

No squeaks

Perfectly aligned legs for enhanced stability

Quick assembly and easy to follow instructions
Cons
Plastic connectors are prone to damage
Sale
For the sixth pick, we have the Zinus Arnav Modern Platform. Boasting of a high quality metal frame, it is meant to provide you with a long service life. The familiar wooden stats design helps in the even distribution of weight-all this at an affordable price.
Why Did We Like It?
Having tried a couple of Zinus bed frames, we were eager to test a third product from the brand. And straight off the bat, we were impressed with its simple and sleek build. The superior grade steel frame accounts for its durability, while the adequately spaced wooden slats help in the uniform distribution weight.
Similar to the Zinus Full bed Frame, the slats on this one are equipped with velcros that stick on the railing. This way, the mattress doesn't move or wiggle when you change your sleeping position. Additionally, the non-slip tapes on the wooden slats reinforce stability. 
Thanks to the compatible openings in two of the legs, you can easily attach a headboard to the frame for a revamped look and feel. Moreover, the plastic feet keep the floor free from dents and scratches.
Last but not least, the low profile construction gives you a compact storage space beneath the frame.
What Could've Been Better?
Although the wooden slats are adequately spaced, they appear to be a bit flimsy. This makes us question its durability in the long run. We'd recommend using some extra support like pieces of particleboard to overcome this problem.
Pros
Support post for middle bar keeps the mattress from sagging

Foam padded tape on steel frame reduces noise

Includes a ratchet for faster setup

Can accommodate headboard
Cons
Inferior quality of wooden slats
Sporting an all-metal construction, the Best Price Mattress Bed Frame finds an honorable mention in our list. The compact design makes it ideal for cramped rooms and spaces. If you're looking for a pocket-friendly upgrade from the traditional box spring frames, then this product might just fit your needs.
Why Did We Like It?
We're surprised by its similarity to the Zinus Shawn 14-inch Bed Frame in terms of looks. And thankfully, the performance is not too different either. The 100% steel construction makes it extremely strong and durable for prolonged service life. However, the brand has managed to keep the frame lightweight for easy transportation.
Talking about its design, the frame has two identical sections that can be attached with the help of the included wing nuts. Furthermore, each section can be folded in half, making storage and maneuverability a breeze. Once the frame is put together, you can extend the legs and the support bar for completing the setup. 
Besides, the rubberized feet not only enhances its stability, but it also reduces any possible squeak or noise. And for storing essentials, fall back on the 14-inch clearance, which works just fine to provide a neat storage space.
All in all, the Best Price Mattress Bed Frame is a no-nonsense product that makes no fancy claims and stays true to its purpose.
What Could've Been Better?
The frame's overall height is low, especially for those who have mobility issues while standing up from sitting. In case you plan to use a foam mattress with this frame, we'd suggest employing some wood or cardboard sheets for achieving an adequate height.
Pros
Tool-free setup

Small, rounded brackets hold mattress without puncturing

Hassle-free storage

Value for money
For the eighth pick of the day, we have the Zinus Michelle Compack Adjustable Bed Frame. Its ultra-lightweight design requires minimum assembly time. What's more, the heavy duty steel construction can effortlessly hold up to 400 pounds without affecting its stability.
Why Did We Like It?
We were quite impressed with the low-profile design, which is especially suitable for smaller spaces. The all-steel construction makes the frame equally durable and stylish that amps up the appeal of the room. In addition, the 9 recessed legs maintain maximum contact points with the ground for reinforced stability.
The frame has three main sections, which can be joined together using the screw washers and Allen wrench that's included in the package. With the visual instruction manual, it took us a mere 15 minutes to align the pieces correctly Moreover, you can easily dismantle and fold the sections for trouble-free transportation. 
Although we didn't feel the need, you can stick the little pads on the rail top to ensure a firm grip on the mattress.
Finally, the center support bar facilitates the even distribution of the mattress weight, allowing you to sleep more comfortably.
What Could've Been Better?
The Zinus Michelle Compack Full Bed Frame is built to use with a box spring. In that sense, its price tag is slightly higher, considering that you purchase one separately. Also, the positioning of the outer legs is such that it may stub your toes during installation.
Pros
Suitable for heavier mattresses like gel and memory foam

Quick assembly

Doesn't squeak

Sturdy center support
The penultimate spot on our list goes to yet another all-metal bed frame, this time from the house of Homdock. Its heavy duty design and large carrying capacity make it ideal for maintenance-free long term use. Plus, the affordable price tag won't burn a hole in your pocket.
Why Did We Like It?
No surprises here as the mammoth 3000 pounds carrying capacity compelled us to try it. Built from superior-grade steel, its integrated structure comprises adequately spaced metal slats that enables uniform weight distribution throughout. Apart from that, the subsidence design prevents the mattress from sliding.
This simply means that the slats are placed 1.2-inches lower than the sides to create a 'hold' on the mattress. And despite having a steel body, the overall weight is relatively low, thanks to the hollow rectangular tube structure. 
In addition, the 4 legs are equipped with reserve holes that help you attach a headboard or footboard if required. Besides, each of them is equipped with high-quality gaskets, which keep your floor free from dents and marks.
Lastly, the considerable space underneath makes up for a nice little "concealed storage."
What Could've Been Better?
Our only point of concern is that you may require to cover the slats with pool noodles for thinner mattresses. But this additional investment is in no way a deal-breaker, in our humble opinion.
Pros
Sturdy frame

Doesn't squeak or shake

Relatively lightweight

Quick and easy installation
Cons
Metal slats may protrude with thinner mattresses
Sale
The last product of the day is the Linenspa Folding Bed Frame. Its structured design and convenient setup is an ideal replacement for old and bulky box springs. With a host of efficient features, it forms the perfect base for all mattress types.
Why Did We Like It?
Like the Kings Brand Furniture 7-Leg Adjustable Metal Bed Frame, this one also has a surface grid design, which provides optimum support to the mattress. On top of that, the anti-slip threads keep the mattress from moving around. And if you're still skeptical, then the holding tapes will come handy to reinforce stability.
Talking about its installation, all you have to do is unfold the frame and lift the leg-like structures. Using the hand tightening bolts, you can secure the legs with just a few turns-it's that simple! 
With 13-inch clearance, it provides ample space for a tidy hidden storage that doesn't interfere with the positioning of the mattress. While we went for the traditional and classing looking option, you can also choose the contemporary variant for a more modern looking bed.
What Could've Been Better?
The only noticeable drawback is that unlike some other frames in the category, the Linenspa Folding Bed Frame produces significant noise upon movement. Although it won't wake you up, you can use rubber footings to minimize the squeaks.
Pros
Sturdy and heavy duty construction

Holds up to 750 pounds

Tool-free installation

Suitable for all mattress types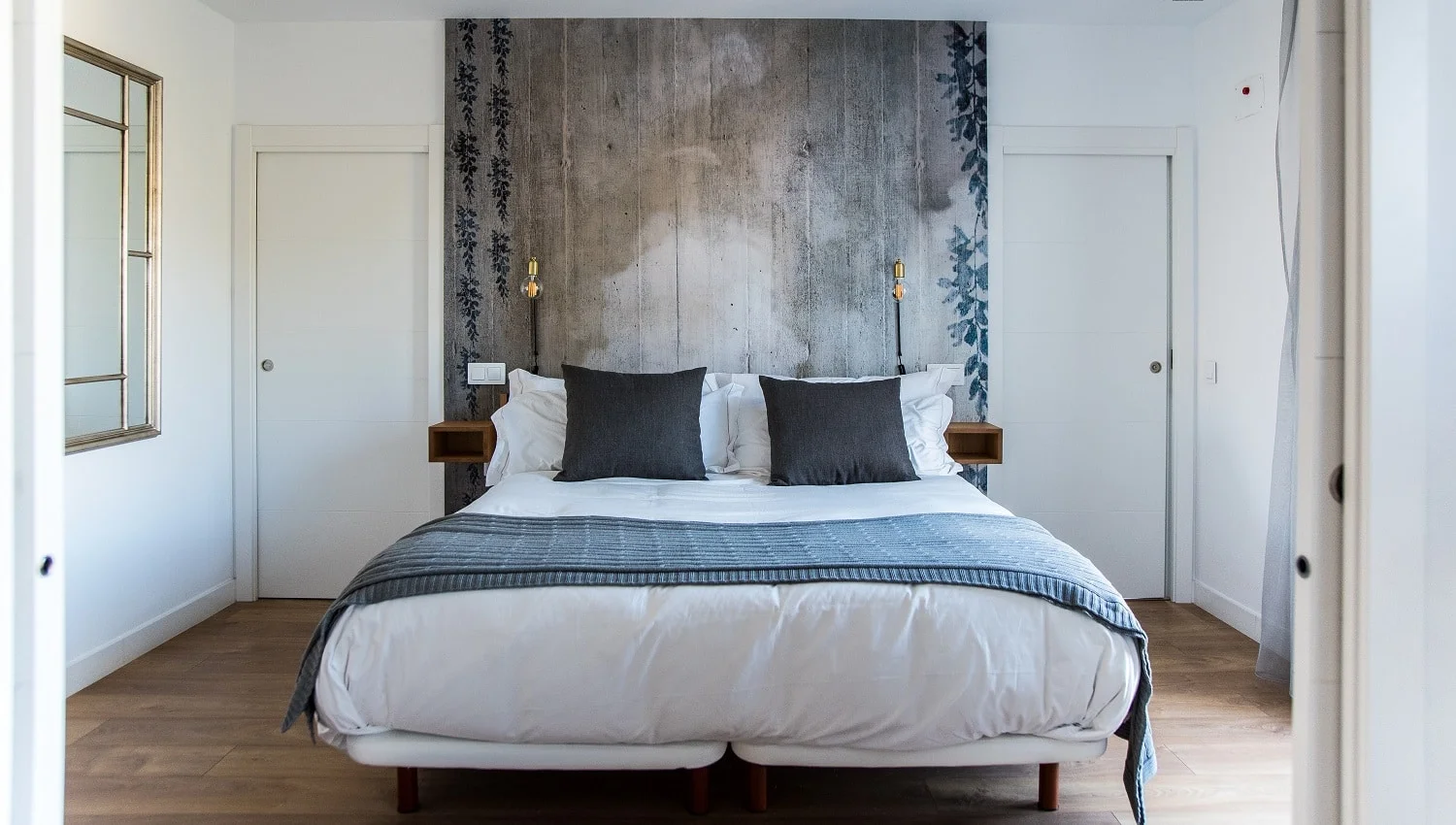 Full Size Bed Frame Buyers' Guide
If you think the carrying capacity is the only consideration when buying a full bed frame, then we want you to think again. Although most of our recommendations won't cost you a great deal of money, we still think it's important to list down the other key factors to make your investment worth it. 
Bed Frame Material
One of the primary factors to consider is the material of the frame. Agreed that metal frames have unparalleled durability and lifespan, but it may also result in a heavier design, making transportation difficult. Having said that, many steel bed frames also have a lightweight design.
However, in the case of heavier frames, we'd recommend buying one with wheels for smooth maneuverability. And, no matter the material, it should ideally be suitable for most mattress types.
Foldable Construction
Another good practice is to invest in a foldable metal bed frame. Since most foldable units are generally lightweight, you are likely to encounter fewer problems during setup or movement. Moreover, they require minimum tools and gears for installation.
Velcro Mattress Attachment 
You may either opt for a wooden or metal slat design, but we'd highly suggest looking out for velcro attachments to keep the mattress in place. Alternatively, you can also use holding tapes on the frame to prevent the mattress from falling off.
Clearance
If you're looking to use your bed frame as a full-fledged additional storage unit, then we'd recommend going for a 10-inch or higher clearance space. Generally, most average height frames provide substantial space for intermittent storage purposes.
Central Support
For frames that are equipped with higher carrying capacity, it's better to look for a central support bar or leg for enhanced support and uniform weight distribution.
Special Features
While rubberized or plastic feet prevent the ground from developing dents and scratches, foam-padded tapes on the frame are effective in reducing squeaks. Apart from that, you can also look for reserve holes or mechanisms to install a footboard or headboard if required. Such features make the product more user-friendly and cost-effective.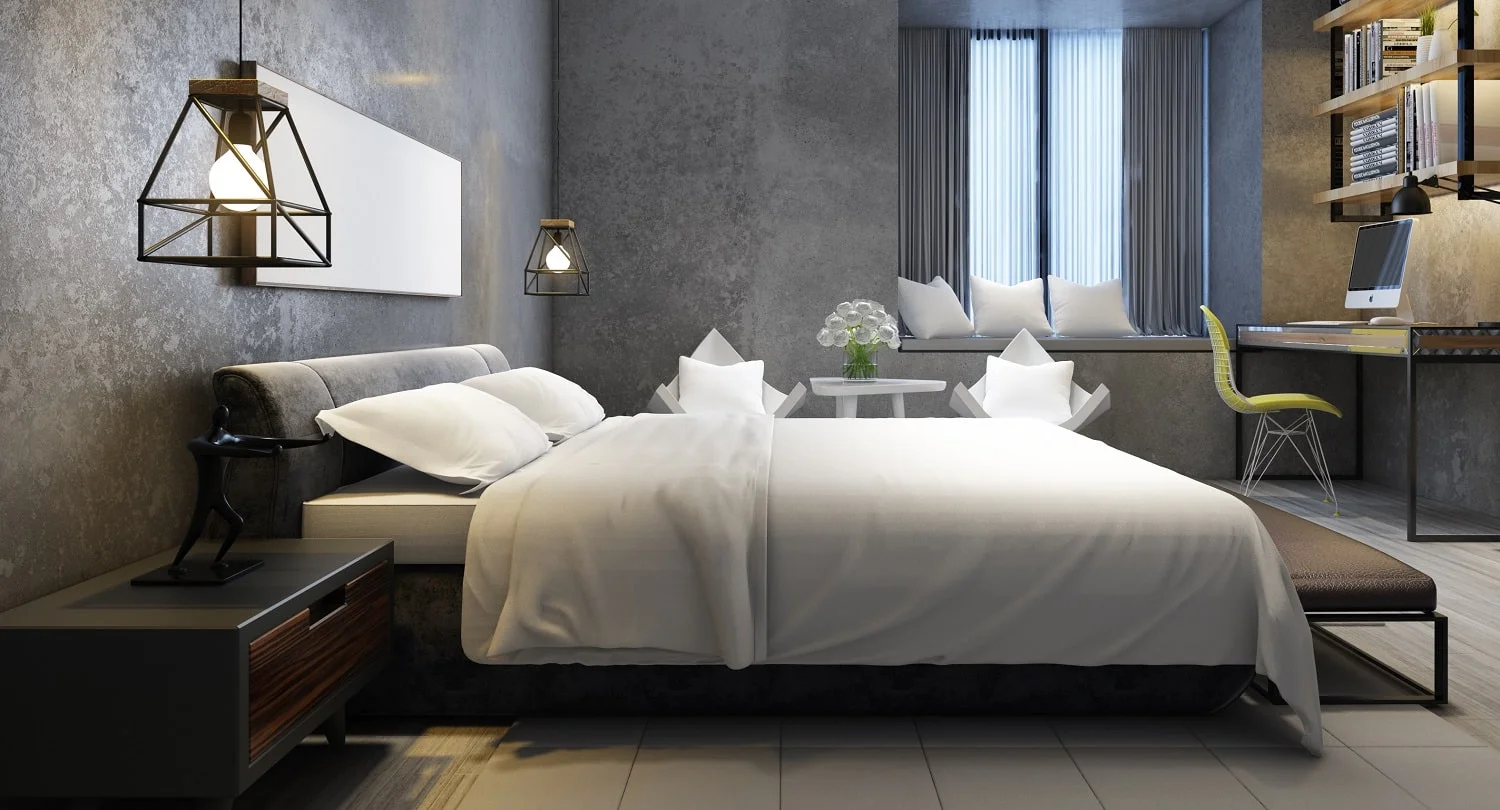 Best Full Size Bed Frames
Falling asleep may be easy, but buying a full size bed frame is certainly not!
At least that's what we felt in our quest to buy the best bed frame. And so that the plethora of options doesn't give you sleepless nights, we decided to shortlist the 10 best names on the market.
But before we call it a day, here's a quick mention of the frames that stood out for us.
The Kings Brand Furniture 7-Leg Adjustable Metal Bed Frame is one of the best adjustable frames, while the Zinus Full Bed Frame is elegant and efficient. On the other hand, the Homdock 14-Inch Metal Platform Bed Frame has a humongous carrying capacity.
With this, we've come to the end of this comprehensive guide. Hope our assistance can find you the perfect bed for a good night's sleep.
Agree with our verdict? We'd love to hear from you in the comments section down below. So long!
Related Articles
5 Japanese Bedroom Ideas | Design & Themes
11 Best Fuzzy Blankets to Hug This Year
6 Best Vacuum Cleaners for Mattress That Promote Healthy Sleeping
10 Best Full Size Bed Frame Reviews
13 Best Loft Bed with Slide Reviews
8 Best Headboards for Epic Bedrooms Reviewed