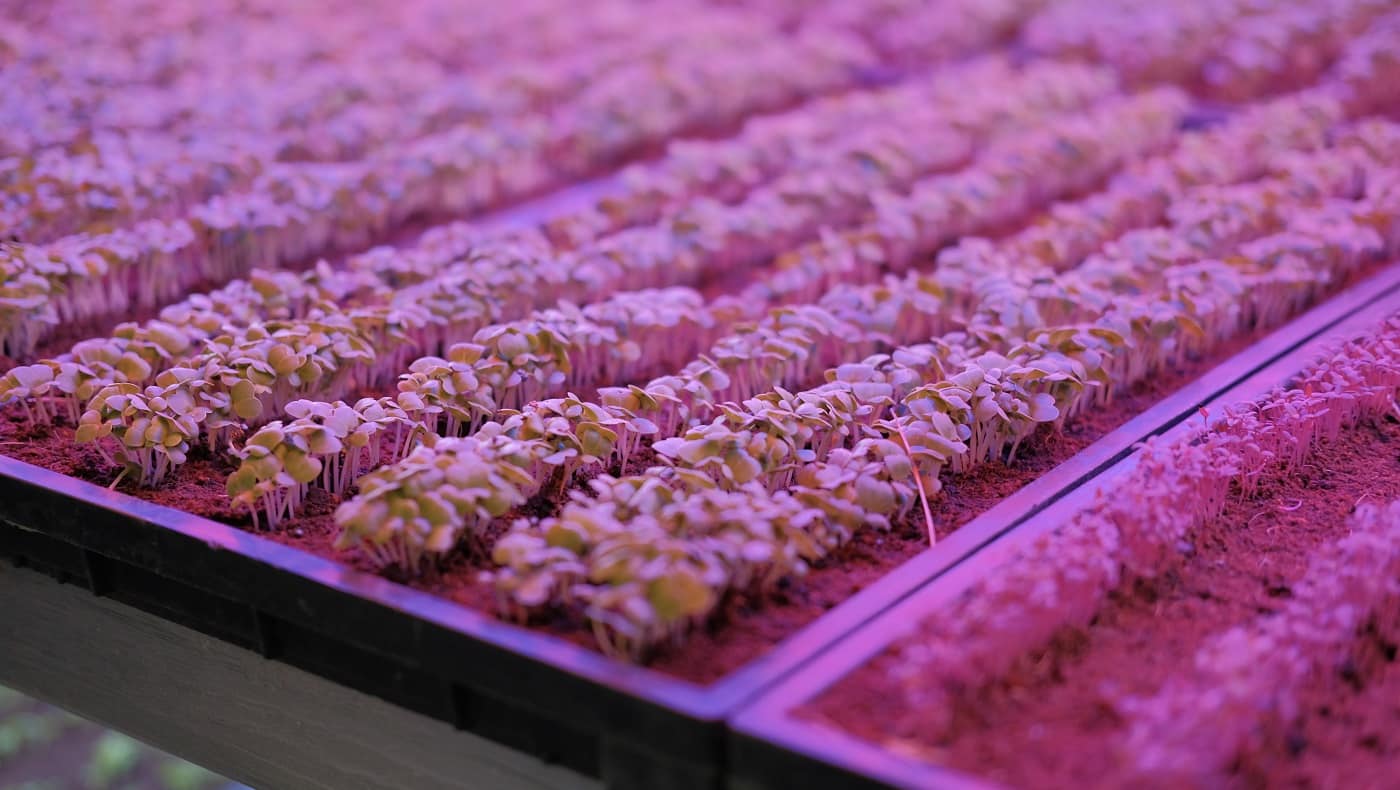 Not getting the desired results for the indoor plants you handpicked for yourself? Are you sure they are receiving the light that they need?
After all, sufficient availability of light is as essential for plants as the soil quality. So, if you are still using an average-quality grow light, it's high time you choose a better light source like a full spectrum LED grow light. In fact, this type of grow lights is considered to be one of the best options for indoor plants.
But then again, there are hundreds of options available out there and as such, making the right choice becomes difficult. And it is here that we come to your help, by presenting a carefully curated list of the 11 best options to consider.
Read on to know more.
Best Full Spectrum LED Grow Lights
IMAGE
PRODUCT
DETAILS

Our Top Pick

Our Top Pick

VOGEK LED Full Spectrum Plant Growing Light

Can be timed to 3, 6, and 12 hours
Auto on/off function
10 brightness levels

VIEW LATEST PRICE →

Juhefa Full Spectrum Panel Grow Lamp

Panel has dimensions of 12.2" x 4.7" x 1.2"
Updated hanging kits
75 high-power LED chips

VIEW LATEST PRICE →

King Plus 1000W LED Grow Light

Produces 380-780nm visible light
Panel includes veg and bloom switches
High-speed mute fans

VIEW LATEST PRICE →

GE BR30 LED Grow Lights

Features advanced LED technology
Offers balanced light spectrum
High output PPF

VIEW LATEST PRICE →

Relassy LED Grow Light

120° beam angle and 18 inch gooseneck
20W working power of LED panel
Shell made of aeronautical aluminum

VIEW LATEST PRICE →

MAXSISUN PB1000 LED Grow Lights

Upgraded with Samsung LEDs
Powered by Sosen driver
PCB processed with glue coating

VIEW LATEST PRICE →

JUEYINGBAILI LED Grow Lights

Powered by USB or AC power plug
Has four heads
3 color modes

VIEW LATEST PRICE →

MARS HYDRO TS 600W LED Grow Light

High reflective heat sink
Latest LED technology
Fanless LED lamp

VIEW LATEST PRICE →

Fauna LED Grow Light

Full spectrum light of wavelength from 400nm to 840nm
Grow light clip has a soft pad design
4 lighting modes

VIEW LATEST PRICE →

Exlenvce LED Grow Light

Includes a daisy chain
Triple-chip LED design
4 years warranty

VIEW LATEST PRICE →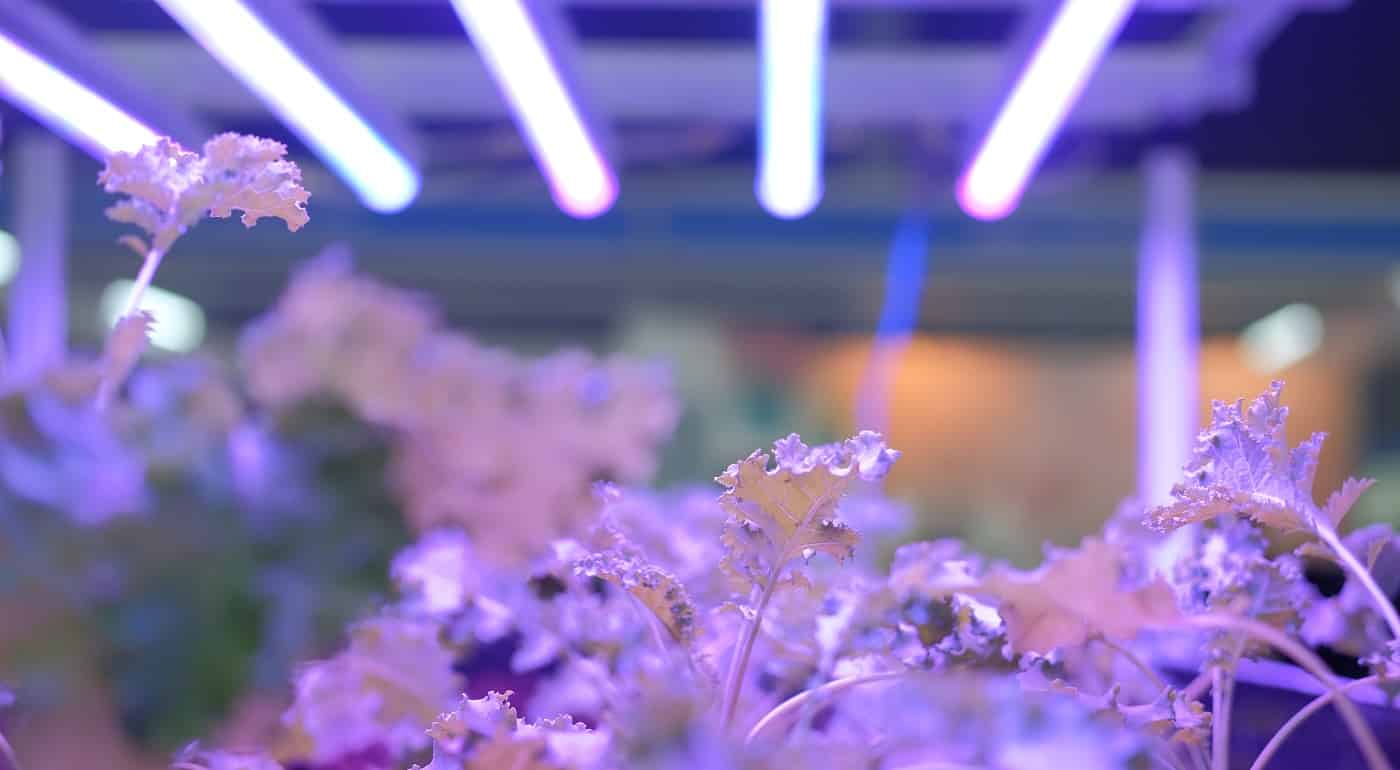 If you are looking for an energy-conserving grow light with advanced features, this one  will be an excellent choice. It takes complete care of your plants and is also equipped with eye-care light like sunlight to protect your eyes.
Why Did We Like It?
To begin with, this grow lamp has a timing control which allows you to adjust the lighting time to 3, 6, and 12 hours. As such, your plants are provided with light that is just suitable for their needs. And thanks to the auto on/off function, the light restarts the following day automatically.
Additionally, you also get to adjust the brightness of the light to 10 different levels. This ensures that your plants get the brightness ideal for their growth.
Another great benefit is that you can easily move the light to the position you need. What does the trick is the 19.7" long bendable gooseneck stand of each of the lights.
Besides, its 3 lighting modes let you keep one, two or all the three lamps on as per your needs. And that's not all; each light has a high-quality aluminum shell that radiates heat perfectly. 
What Could've Been Better?
Although this light is indeed as efficient as the manufacturers claim, the clip at the base might not attach to all desks or tables firmly. In some cases, it might even fall so, after you attach it at a new place, make sure that you check the base once.
Pros
Plants get the amount of light they need

Restarts automatically on each day

Can be moved easily to the desired position

Aluminum shell radiates heat perfectly
Cons
Clip may not attach firmly to desks or tables
The next product in line is this easy to install full spectrum light from Juhefa. You can use it as a light source for both indoor plants and hydroponic systems. Also, this grow light works wonderfully if added as a supplemental side panel during blooming time.
Why Did We Like It?
Most importantly, the grow light panel equipped with 75 LED chips is sufficiently large to offer professional-grade light cover to your plants. To be more precise, it has dimensions of 12.2" x 4.7" x 1.2", which covers an area of upto 1.2' x 3' when kept at a height of 2'.
Another great advantage of this product is that it is quite easy to set up. Thanks to the updated hanging kits, this panel of fluorescent lights becomes simple to assemble. Besides, heat is dissipated efficiently from its strong body made of ABS material, which also offers more durability than other products.
What's more, it delivers a highly efficient LED power draw that many other products can't match up to. To be more clear, your monthly electricity cost after installing it would be about 3$ (for 12 hours a day). Sounds great, right?
What Could've Been Better?
If left on for a longer time, this grow light might smell a bit smokey. This could be a problem if you install it in a room near your bedroom. That said, your plants stay fine and don't seem to catch much of the heat. But to be on the safer side, you can switch the light off at a fixed time daily.
Pros
Offers professional-grade light cover

Easy to assemble and install

Built of strong and durable ABS material

Highly efficient power draw
Cons
Might smell smokey if kept on for a longer time
This is another great grow light that effectively promotes the growth of your plants and increases your yield substantially. Equipped with a super-efficient full spectrum design, it makes for a perfect replacement for natural sunlight.
Why Did We Like It?
To begin with, this product provides optimum full spectrum natural lighting from 380 to 780 nm, so that your plants get everything they want in the natural sunlight.
Further, you can control the light through two switches, namely Veg and Bloom. And this innovative feature has been incorporated through a wide plant growth testing by the manufacturers. These switches are especially designed to provide the ideal light for different growth stages.
Here's how this happens. When you turn on the veg switch, it activates the blue and white LED for seedling or seed growth. Whereas, the bloom switch is meant for the red and white LED that is ideal for the flowering stage. Turning on both these switches provides the plant with the full spectrum needed for its fruiting stage.
Besides, an advanced cooling system is also incorporated in the product. It features aluminum radiators and multiple high-speed mute fans which work to maintain its temperature at 50°F to 60°F.
What Could've Been Better?
Finding another grow light as efficient as this one is difficult, thanks to its great features. The only issue was that we found the glare too much for the eyes. Hence, you should avoid looking at it directly. In comparison, the Vogek LED grow light is more comfortable to the eye.
Pros
Provides optimum natural lighting for plants

Offers ideal light for different growth stages

Maintains temperature of the light between 50°F to 60°F

Increases yield by offering ideal light during fruiting
Our next pick for you is this long-lasting LED Grow Light from GE Lighting. It provides your plants with high-quality light that is ideal for them to grow and flourish. This product is perfect for any home as it provides a pleasing light temperature that suits well with any aesthetic decorative item in the surroundings.
Sale
Why Did We Like It?
Unlike many other grow lights, this product features an advanced LED technology that utilizes just 9 W of energy, thus generating much lower heat. As such, by installing this light bulb in your mini-nursery at home, you get an energy-efficient, longer-lasting, and low heat light source.
Additionally, this bulb uses a balanced red:blue light spectrum that delivers optimum light for the greens and seeds stages of the plants. Also, to aid the flowering and fruit production stages, it features a red light spectrum. What's more, it is suitable for growing all kinds of plants, be it low light ones such as ferns or the high-light ones such as tomatoes or African violets.
On top of all these benefits, this bulb has a higher Photosynthetic Photon Flux (PPF) value than many other plants. This is an important factor to look at while shopping for grow lights. Measured in micromoles per second, it indicates the light output received by plants for growth and photosynthesis.
What Could've Been Better?
After a few weeks of installing the light, it might produce a constant buzzing sound. This becomes a bit too disturbing if the light is kept near a high-traffic zone in the home. So, if you go for this product, we would suggest keeping your plants in a room which is far from the living room.
Pros
Suitable for all varieties of plants

Generates much lower heat

Long-lasting light source

High output light bulb
Cons
Produces a constant buzzing sound
Want to provide your plants with a light source just as safe and healthy as the sun? These LED grow lights from Relassy would make for a great choice. In fact, they offer all the help that the plants need to fully synthesize their nutritional components.
Sale
Why Did We Like It?
At first thought, the claim of offering sunlike light for the plants would seem hard to believe. But you would be surprised to know that this grow light completely lives up to this claim.
Unlike just red and blue spectrum lights, it provides a full spectrum containing all wavelengths from 380nm to 800nm. What does the 'magic' is a high-efficiency LED panel with a working power of 20W. Also, the delivery is highly-uniform, just the way your plants need it.
Further, this light provides a large illumination area for your plants, thanks to the 18 inch gooseneck and the 120° beam angle. So, you can adjust the angle and change the distance between plants and the light quite easily. Ultimately, your lights are provided with 360-degree illumination, which stimulates faster growth.
And that's not all. Each light has a shell made from Aeronautical aluminum, which is among the best thermal conductive materials. This enables easier heat dissipation and also offers great longevity to the light.
What Could've Been Better?
To say the least, we loved how the product provided the ideal light needed for our plants. However, we found the clip a bit weak, as it slided off some of the places. So, we would suggest not to keep all your indoor containers at one place in the home where you find that the light stays put.
Pros
Provides sunlike full spectrum light

Offers large illumination area

Highly-uniform delivery

Allows for easier heat dissipation
Cons
Clip may slide off sometimes
If you are looking to achieve professional-grade results, these LED Grow Lights from Maxisun are among the best lighting solutions you will ever come across. It is designed to provide the right light intensity essential for scaling from vegetative growth to flowering and fruiting stages.
Why Did We Like It?
For delivering professional-grade results, a device must have high-performing components. And this is exactly what the grow lights from Maxisun are powered with. Its Samsung LEDs offer a powerful and high-penetrating light output towards the plant canopy.
Thus, crop yield and growth in indoor and greenhouse settings is maximized. Note that all this comes with half the power consumption and heat dissipation, something which very few products can deliver.
Another superior-quality component of these lights is the Sosen LED driver which offers a high safety and reliable performance. It is certified and approved by various global entities around the world and has a long-lasting lifespan that will not let you down at all.
Furthermore, the printed circuit boards (PCB) of the grow lights are processed and protected with a glue coating. As such, you don't have to worry about the risk of potential safety issues such as that arising due to dampness.
What Could've Been Better?
Although we found the product to work perfectly for our plants, we felt the brightness adjustment controls could've been more accurate. Adjusting the level up by a bit makes the light shine too bright, while a slight lowering of the level makes it too dim.
Pros
50% less power consumption and heat dissipation

Maximizes crop yield and growth

LED driver offers long-lasting performance

Shielded from dampness and other safety issues
Cons
Brightness level controls are not accurate
These powerful LED Grow Lights from Jueyingbaili would rejuvenate the most deprived of your plants to make them 'hale and hearty' again. And believe us when we say, you will notice substantial growth in them within a couple of days.
Sale
Why Did We Like It?
Unlike traditional grow lights which have to be set up using complicated procedures, this one comes in an easy-to-assemble form with four flexible gooseneck heads. And it also gives you much wider coverage than that offered by products with two or three heads.
Each of the lights covers an area of as much as about 24-27 inches. Of course, the coverage will vary with the height at which the head is adjusted. Note that the gooseneck heads can be adjusted by 360°.
Besides, this grow light offers you three color modes, namely, blue light, red light, and mixed light. Activating the blue light mode helps in germination by ensuring that plants take in more energy by synthesizing chlorophyll. Whereas, switching to the red mode facilitates effective germination and flowering for better results.
Moreover, this product comes with a USB adapter for convenient use. And it is perfectly portable, so that you can use it both in the office or at home.
What Could've Been Better?
Although this product works wonderfully on most plants, its light output may not be sufficient for tomato plants. This may be because a tomato plant is characterized by long straggly stems. So, if you're planning to grow a tomato plant indoors, it would be better to go for a product with a greater light output.
Pros
Three color modes help in germination and flowering

Offers much greater light coverage

Is easy-to-assemble

Perfectly portable
Cons
Light output for tomato plants not enough
Another advanced product for growing high-performing indoor plants is this LED light from Mars Hydro. It is suitable for all stages of growth and promotes quicker flowering and fruiting in all varieties of plants.
Sale
Why Did We Like It?
Equipped with new-age LED technology to provide the highest light output, this grow light lets you produce abundant and high-quality harvest. You get to achieve a maximum yield of 2g for each wattage of power, which ensures maximum utilization of energy.
Besides, the product is made from superior-quality aluminum material that disperses the heat quickly and minimizes the light lost to walls and aisles. As such, your plants receive 20% more intense light for more effective growth and are also protected from any burns.
Further, the use of aluminum as a cooling medium makes grow light a noise-free one, unlike other lights with fans which get noisier with time. So, you get to enjoy a quieter growing experience.
Additionally, this product is designed to consume only 100 watts of power with 225 PCS LEDs. Therefore, it saves more energy than many other average LED lights.
What Could've Been Better?
Having used this light for quite a while, we can vouch for the fact that it makes for a perfect substitute for sunlight. However, the lack of proper instructions on how to use this light properly disappointed us a bit. Note that setting it up is a little more complicated than other products. So you ought to be careful to assemble it in the right way.
Pros
Helps in maximizing quality and quantity of yield

Minimizes light lost to aisles and walls

Offers a noise-free growing experience

Is a highly energy-efficient light source
Cons
Lack of proper instructions for assembly and use
Powered with superior LED chips, this grow light also makes for a great light source for your indoor plants. You can also use this four-headed light in balconies, darkrooms, greenhouses and office premises.
Why Did We Like It?
This product provides just the light that your plants need to grow, which can be controlled by 4 lighting modes. As per the growth stage of the plant, you can switch one, two, three or four lights on.
Also, 80 strong and superior LEDs provide full-spectrum light containing all wavelengths between 400nm to 840nm. And this light is provided uniformly on all the plants to promote their healthy growth.
Additionally, the device is equipped with a powerful and durable clip which has a soft pad design. Thus, it can attach quite easily to a desk, a table edge, a board or any other structure that works best for your indoor nursery layout. This way, the product also takes up less space in the setup.
What Could've Been Better?
Although the product seemed to work quite fine for your plants, we found that the auto on/off button didn't always work. Hence, we had to use the manual power button quite a few times and reset the timer function all over again.
Pros
Provides uniform intensity light to all your plants

Lighting modes suit different growth stages

Superior LEDs provide stronger light

Clip attaches easily and firmly to any structure
Cons
Auto on/off button may not always work
If you want your plants to grow at a much faster rate and also provide high-quality results, then this is the product to go for. It offers intensely bright light with minimal input power and utilizes a full spectrum of colors.
Why Did We Like It?
This product comes with a durable Daisy Chain to keep your growing space organized by hanging multiple grow lights together.
You also get a power cable which can either be plugged into the Daisy Chain outlet of another grow light or into a standard power source. Note that you should not connect more than 3 lights together with each daisy chain to ensure safety.
Another great advantage is that this 1200W grow light provides a core coverage area of 4ft x 4ft and a maximum area of 5.2ft x 5.2ft. So, it is perfect for growing 3-6 plants together or even for a 3×3 indoor grow tent for your plants.
Additionally, the triple-chip LED design of this light makes it more efficient and bright than other single or double chip LEDs. And the icing on the cake is that you get a 4-year warranty with a friendly customer service, beside a 90-day unconditional money back guarantee.
What Could've Been Better?
Although it is efficient enough to let 6 plants grow perfectly together, we noticed that the light turned dimmer when we added a plant. Also, the light intensity does reduce with prolonged use. Thus, it may not be an energy-saving product in the long run.
Pros
Daisy Chain helps to keep growing space organized

Provides a large coverage area of 5.2ftx5.2ft

Best choice for 3×3 indoor grow tents

Offers a longer warranty period with friendly customer service
Cons
Light intensity may reduce with prolonged use
You can substantially improve the growth environment for your plants by going for this product from Giixer. It is also a highly energy-efficient and long-lasting grow light.
Why Did We Like It?
This product consists of double chips with a bigger size, which make sure that the lighting source has a longer life span. Also, protecting diodes are added to ensure that if one chip ceases to work, the others continue to work.
On top of this, the light consumes only 110W, which is much lesser than the average LED grow lights. Ultimately, you can provide your plants with the ideal light they need and also save valuable energy.
Moreover, this product comes with a quality guarantee of 2 years. As such, you can get your product repaired or replaced in case of any fault in its functioning. And that's not all. You can also get a refund in case you spot a defect in the product within the first 30 days.
What Could've Been Better?
We were more than satisfied with how the grow light worked. However, sometimes it produced a noise that became difficult to tolerate if it was switched on for too long.
Pros
Get your product repaired or replaced within 2 years

Plants get the ideal light they need

Lighting source has longer life span

Energy-efficient grow light
Cons
May produce an annoying noise sometimes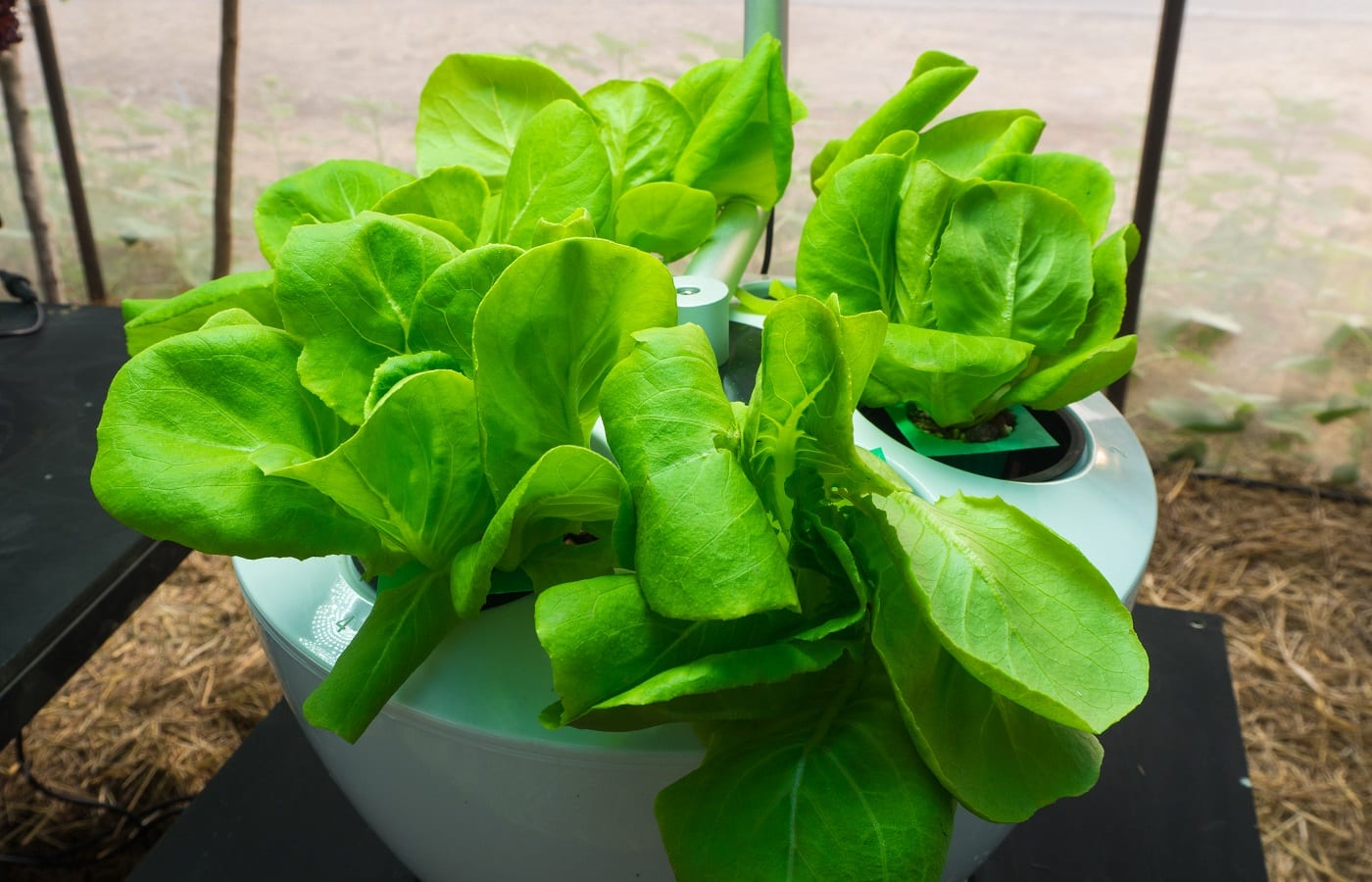 Full Spectrum Grow Lights Buyer's Guide
Buying the right full spectrum grow light is crucial to the well-being of your indoor plants. And not all of them are built in the same way. So, you need to keep in mind a few important features before moving on to choose a suitable light.
Switches
Generally, a full spectrum growth light provides sufficient light for all stages of plant growth. However, some of you might prefer products that let you control the type of light that the plants would get. These products feature switches that help in adjusting the different light modes suitable for different growth stages.
Cooling System
This is an important criterion to consider when you're looking for a grow light. You should ensure that the light has an efficient heat dissipation system. While some products consist of mute fans, others have an aluminum heat sink that absorbs the extra heat. Note that some grow lights with fans may produce an annoying noise sometimes.
High Wattage
For providing your plants with good coverage and the ideal light output, you should find a spectrum light that offers a minimum of 300W. Though, a single plant or small crops can thrive with a light having a lower wattage.
Many of the LED lighting systems available currently offer a wattage going up to 1000W. Note that a wattage higher than this will need a much bigger room or grow tent and an air conditioning system as well.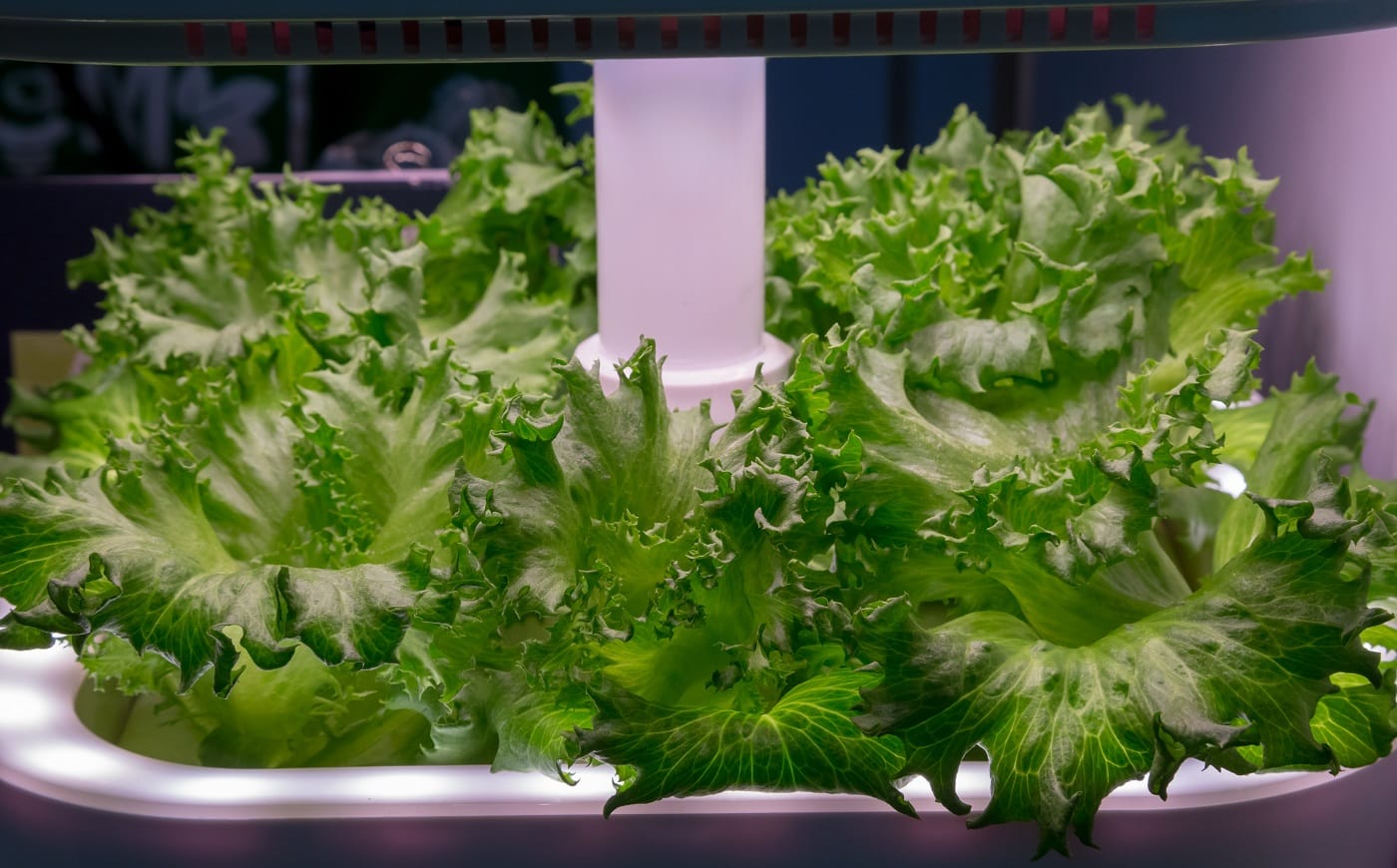 Verdict
With this, we come to the end of this guide and we hope you will find it easier to choose an ideal full spectrum grow light now.
Before we sign off, we would like to recap our favorites from the list. The Juhefa Full Spectrum Panel Grow Lamp will be a great choice if you are looking for an affordable but high-performing grow light for your small plants.
But if you are ready to spend a bit more for purchasing a reliable and superior quality product with advanced features, the King Plus 1000W LED Grow Light will be an ideal choice. On the other hand, the Maxisun PB1000 LED Grow Light will be a good choice for someone who wishes to maximize their crop yield.
Let us know whether you agree to our verdict in the comments section below.
Happy shopping!
Related Articles
13 Best Fertilizer for Fruit Trees  
13 Best Fertilizer For Blueberries 
13 Best Organic Lawn Fertilizer 
13 Best Fertilizer for Tomatoes  
13 Best Fertilizer For Succulents Reviewed 
13 Best Fertilizer for Hibiscus 
13 Best Liquid Lawn Fertilizer Right Now 
9 Best Fertilizers for Hydrangeas
9 Best Fertilizers for Petunias Right Now
13 Best Fertilizer for Hydrangeas
11 Best Fertilizer for Citrus Trees Right Now 
How to Grow Cilantro Indoors Easily 
13 Best Fertilizer for Green Grass
11 Best Lawn Fertilizer Options
13 Best Fertilizer for Vegetable Garden
7 Best CFL Grow Light | Buyer's Guide
Why Are My Solar Lights Not Working? [Answers & Solutions]
Hydroponic Wick System Garden 101 [Guide & Tips]
How Fast Do Succulents Grow [How to Grow Succulents Faster]