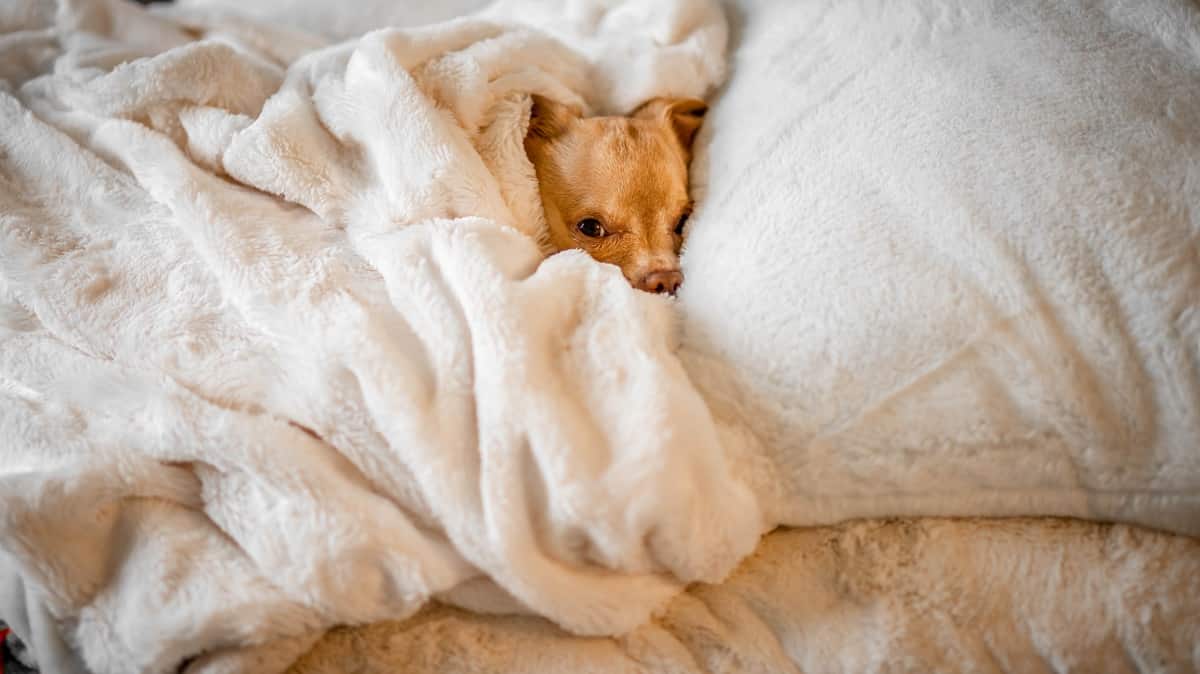 There's nothing like a cozy blanket and a warm cup of coffee to get through the winter.
It's comforting to have a warm blanket to snuggle into while binge-watching Netflix shows or getting those few extra minutes of sleep in cold seasons . Of all the numerous comfy blankets available on the market, how does one decide which one is the best?
The most important thing to consider is comfort and warmth, of course. Apart from the basics, a reasonable selection in color and design would be great to help fit the blanket perfectly with the bedroom's current décor. Bonus points if it  is light enough to use throughout the seasons! Also, it wouldn't hurt if the throw were multipurpose too.
We took a look at options online for the ideal fuzzy blanket and found a few worth considering. Here is a list of a few worthy contenders.
Top Fuzzy Blankets
IMAGE
PRODUCT
DETAILS

Our Top Pick

Our Top Pick

Bedsure SYNCHKG077171

Dual-sided soft blanket (two different textures)
Durable and ultra-plush warm
Stain-resistant for daily and rough use

VIEW LATEST PRICE →

Utopia UB1400

Anti-static fabric
Suitable for all seasons
Shrink resistant from machine use

VIEW LATEST PRICE →

Green Orange Fleece Blanket

Lightweight - blanket weighs less than 2 pounds
No shedding after washing
Breathable fabric for people with sensitive skin

VIEW LATEST PRICE →

Everlasting Comfort Throw Blanket

Double-sided faux fur with two designs
Long, thick, and soft fur
Easy for machine wash

VIEW LATEST PRICE →

Hozy 8541806245

Adaptable for all seasons
Withstands pilling and shedding after 50 washes
Two textures - one smooth and comfy, one warm and soft

VIEW LATEST PRICE →

Pavilia Fluffy Sherpa Blanket

Stylish Gradient pattern
Lightweight and cozy
Breathable surface for extra comfort

VIEW LATEST PRICE →

Bedsure Faux Fur Blanket

Dual-sided - faux fur and fluffy Sherpa
Exotic tie-dye pattern
Skin-friendly material

VIEW LATEST PRICE →

Softcare Polar Fleece Blanket

One side is smooth; the other is plush
No pilling, no fading, no smell
Prevents static

VIEW LATEST PRICE →

Exclusivo Mezcla Blanket

Fabric is Anti-static and soft finish
It is larger than the average blanket size on the market
No wrinkling, no shedding

VIEW LATEST PRICE →

TooNow Faux Fur Blanket

Soft and plush faux fur
Suitable for pets and people with sensitive skin
Stunning and attractive appearance

VIEW LATEST PRICE →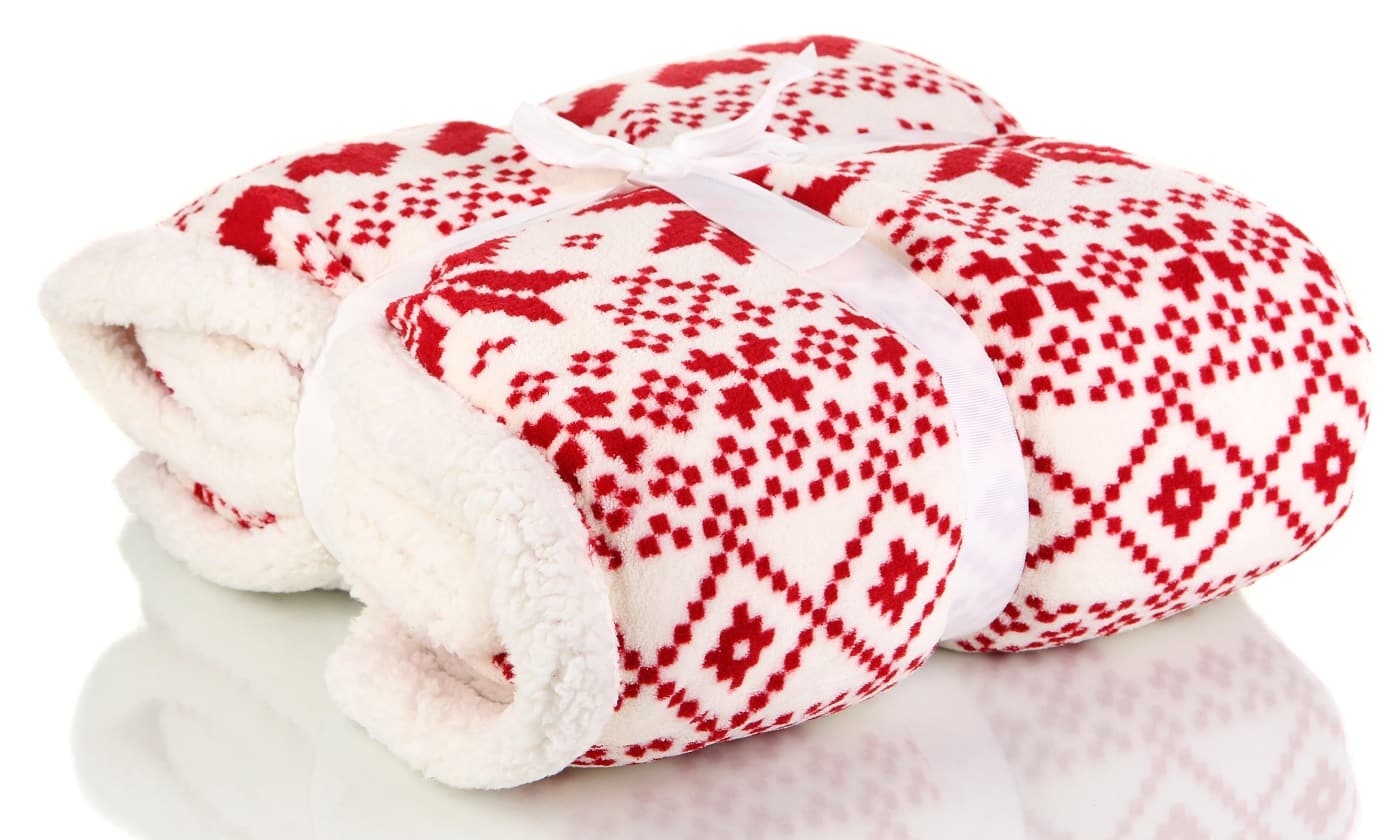 Bedsure Sherpa Fleece Blanket is one of the top contenders for the warmest and fuzziest blanket. What makes it stand apart from the others is that It's plush, comfy, and dual-sided (more on that below). Let's check out this promising option.
Sale
Why Did We Like It?
What's interesting about this blanket is the two different types of sensations it provides on the skin. It is dual-sided, meaning one side of the surface is soft and smooth, and on the reverse side, it is warm and fluffy.
Don't you love it when you can choose from a ton of color options? This blanket comes in 28 different colors, making it easy to select the perfect shade to match the bed sheet or couch.
Another practical feature of this blanket is stain resistance. That's why it's suited to use as bed covers, especially if you have pets who climb atop the bed. Speaking of pets, this blanket is comfy enough to use as a bed for your cat or dog too!
The fabric is wrinkle-free and moderately priced, making it a dependable option for long-term use.
What Could've Been Better?
This is supposed to be a warm blanket and great for winters or use within an air-conditioned room. However, you cannot use it during the warmer seasons. It will be too warm for a cold summer night.
Pros
Quick dry and wrinkle-free fabric

Fade and stain resistant

Perfect for winters and cold climates

Good color selection
Cons
Too warm for other seasons
Next on our list, we have the Utopia Bedding Fleece Blanket. This eye-catching blanket promises optimal warmth and comfort along with a luxurious look and feel. Are you wondering if this option is worth all the hype surrounding it? Read on to find out.
Sale
Why Did We Like It?
The blanket stood out due to its beautiful velvet look – a smooth, soft, and untextured finish. It's easy to select the correct fit for the bed according to size because there are four sizes to choose from – Twin, Queen, King, and Throw.
We liked that this blanket can withstand multiple machine washes without losing its luxurious look. That's definitely a plus since we want to use this fuzzy blanket for years to come.
It's the go-to blanket for chilly nights because of its warm synthetic wool fibers – great for winters! Being shrink resistant is a helpful feature for a blanket. Even after multiple washes, we want the blanket to remain the same size.
It might not be the lightest blanket compared to others in the list, but it's far from bulky. Being easy to pack and carry is an add-on for those wanting to bring blankets for camping and backpacking.
What Could've Been Better?
The size and color options seemed a bit limited. This blanket comes in four sizes and six colors; it would have been great to see a more extensive range from Utopia. A few reviewers found the blanket shed some wool after washing.
Pros
Warm, cozy, and comfortable feel

Last for a long duration without shrinking

You can use it for colder temperatures

Suitable for carrying in backpacks
Cons
Limited size and color options
One of the options for a warm blanket is the Green orange fleece blanket. It is light in weight and marvelous to look at. Also, it is available in a lovely range of throws and soothing colors. We opted for the grey variant because that goes well with our décor, but you may choose any.
Sale
Why Did We Like It?
Out of all the blankets we reviewed, this one was rated highly for comfort and maintenance. It's a lightweight option made of polyester, making it a soft cover for cool summers as well as a warm enough blanket for winters.
Moreover, they made it using an anti-pilling technique, which gives the blanket a smooth and long-lasting finish. This means that the surface will maintain its integrity even after multiple washes.
Pet lovers can make good use of this product  since it is comfortable enough for house pets to nap on. It covers a decent range of colors – primarily greys and neutrals with a few warm reds and yellows.
Also, multipurpose blankets are the best, and this one works equally well in the bedroom or the living room. At a reasonable price, this is a solid option for a warm, fuzzy blanket!
What Could've Been Better?
This Green orange product rightly claims to be a lightweight all-season blanket. However, this might not be the best option for bitter winters. It's difficult to say if this blanket will keep one warm through the winters because it's on the thinner side.
Pros
Lightweight

Breathable material for all skin types

Easy to carry

Multipurpose for bedroom/living room

Pet friendly
Cons
Not thick enough for harsh winters
Yet another blanket we came across was the Everlasting Comfort Faux Fur blanket. This attractive option claims to have a texture as soft as real fur and durability that lasts for years to come! Read further to know more about this option.
Sale
Why Did We Like It?
Straight off the bat, the most eye-catching quality of this option was its fluffy and luxurious look. It is silky, soft, and warm, just like real animal fur.
There are two unique designs on either side, one for those who love the lush faux animal print and the flipside for those who prefer clean, classic, and solid color.
Furthermore, they prepare each blanket with hidden stitching. This improves the look of the throw, along with making it durable for many years to come. Apart from looking and feeling fabulous, these blankets have long, thick strands resistant to color fading and stains.
That's not all! This blanket comes with a lifetime replacement policy. Now, that's something we don't see often!
What Could've Been Better?
While the long and thick strands on the surface guarantee warmth and comfort, there might be a chance of shedding over some time. Also, the blanket is available in one size, which might not be suitable for everyone.
Pros
Easy to machine wash and dry

Lifetime replacement policy

Two different designs in one blanket

Long, think strands feel like real animal fur
Cons
It is available in only one size
The next option on this list is a lightweight and durable blanket. It's a versatile option for the one-time buyer. This option might be the choice for you if you are looking for a straightforward, no-nonsense blanket for all seasons. Let's look further into it.
Why Did We Like It?
Firstly, the blanket is made of 100% microfiber, making it incredibly soft and comfortable to sleep in. The lightweight, high-quality material boasts a cozy and warm sleeping experience. Apart from that, the blanket comes with two different sides – one side is smooth, and the other is plush. It's like having two blankets in one.
Did you know that Hozy blankets undergo a tape test? They stick a strong adhesive tape to the blanket's surface, and no fibers are lost even after removal. 
Furthermore, there are several options for aesthetic purposes. It's available in four sizes – Twin, Queen, King, and Travel. And in 12 different colors – ranging from warm reds to neutral greys. 
Finally, it is reasonably priced, easy to wash, clean, and dry. Overall, a well-rounded option!
What Could've Been Better?
Although the blankets are soft and durable, they are on the thinner side if colder seasons are considered. For those living in frigid temperatures or looking for a heavier blanket, you will need to consider the thickness before purchasing.
Pros
Versatile for all seasons

Range of color and size options

Fade and wrinkle-resistant

Resistant to pilling and shedding
Cons
Not thick enough for harsh winters
Next on the list, we have a plush and cozy blanket for beds and couches. The Pavilia Fluffy Sherpa Blanket has an ultra-soft and feathery touch to it. Read on ahead if you are looking for style along with comfort.
Why Did We Like It?
Before we talk about any feature, it's worth noticing the breathable and anti-pill material, making it comfortable for anyone to use snugly.
The number one feature on any excellent throw has to be warmth and coziness. The exciting thing about this blanket is that it gets softer and cozier with each wash.
What makes it unique is its rustic, shaggy texture with color gradation, adding a decorative touch to any living room or couch. Also, the ombre effect gives it a contemporary and modern feel.
Moreover, it's great to see various color options – from pastel pinks and creams to darker blues and blacks. Good craftsmanship is evident in the quality of the material and the beautiful pattern.
The price is not too high when compared to other options on the market.
What Could've Been Better?
Although this throw is a versatile one, it would be better suited to occasional use instead of regular use. The blanket is nowhere near delicate but might be prone to shedding and stiffening with rough and prolonged use.
Pros
Easy to wash and dry

Lightweight and feathery

Anti-fade and anti-pill fabric

Available in a variety of colors and gradients
Cons
There may be shedding over long term usage
Next, we have an eye-catching and popular choice. Bedsure Faux Fur Blanket is an option for those who enjoy the luscious feel of mink along with making an animal-friendly choice. Read ahead for more details on this velvety blanket.
Why Did We Like It?
The makers of this product kept in mind the velvet touch of animal fur and mimicked it. The result is a plush faux fur throw that feels just like fur but is animal friendly at the same time.
Although this throw is ultra-plush, it has practical features too. The fleece blanket provides stain resistance and slowly fades as compared to cotton.
Moreover, the posh material would introduce an elegant accent to living spaces. It is also perfect for adding an attractive focal point to the room's decor and can easily be the living room's centerpiece.
A similar price range as the Sherpa fleece blanket brings an excellent deal to the table. Last but not least, this option is also skin-friendly for people with sensitive skin.
What Could've Been Better?
Tie dye color could retain better after multiple washes. In some cases, there is a fading away of the original color after machine washing and drying. Also, long-term use could lead to shedding and reduced fiber integrity.
Pros
Versatile and stylish

Snug and warm for winters

Velvet soft to touch

Comfortable on sensitive skin
Cons
Shedding after long term use
Next on the list is a solid-colored blanket Softcare Polar Fleece Blanket. The option was consistently rated for being soft and warm, well made, and lightweight. There are a few more features worth discussing, so read on further to find out.
Why Did We Like It?
The blanket comes in plenty of color options – hues of pinks, blues, greys, and greens. The solid colors give a classic look on both sides – the long hair side and the short hair side. The long hair side is warm and soft, while the short hair side is smooth and comfy.
We also liked the convenient sizing options provided. Three sizes were available – Twin, Queen, and King. The sizing option makes it easier to choose a good fit and allows customization.
With built-in microfiber, it's softer and warmer than usual thin blankets. Also, it can be used over bed sheets as bed covers to add an extra layer of warmth.
Furthermore, for moderate temperatures, you can carry it outdoors while traveling or camping and compared with other similar throws and blankets, this option is priced on the lower side.
What Could've Been Better?
Since this blanket is thin, it would not be suitable for very low temperatures indoors or outdoors. Shedding and lint may occur over prolonged use and after multiple washes.
Pros
Easy care – washing and drying

Budget-friendly

Light enough for all seasons

Quick dry and stain resistant
Cons
Lint on clothes and bedsheets
Another option worth checking out is Exclusivo Mezcla Large Blanket. With more than 20 charming colors and relatively more extensive than the average blanket, this is worth considering. Read further to find out if this would be the ideal cozy blanket for you.
Why Did We Like It?
Its velvety touch looks simple yet elegant. The ultra softness comes from high-quality polyester and is brushed on both sides while crafting.
We also liked the range of sizes and color options. The solid pattern with the vibrant color palette is pleasing to the eye. Shades of pretty pink and lilac to hues of purple and maroon, it's possible to the right shade to add to existing home furnishing.
To add to that, it is lightweight yet warm. It weighs enough to keep warm yet light enough to keep one from breaking out in a sweat, making it a practical blanket for all seasons.
Standard size blankets are usually 50 by 60 inches; this one is on the larger side at 50 by 70 inches, ensuring a snug wrap-up and cover toes of even the tall folks.
 Moreover, the price is on the lower side as compared to other standard blankets on the market.
What Could've Been Better?
When it comes to fluffy, plush, and warm, other options will meet this requirement to the T, but this option has thin fleece, which doesn't give that weight and extra warmth needed for unrelenting winters.
Pros
Budget-friendly

Beautiful and soothing colors

Larger than standard size

No shrinkage or color fading
Cons
It does not hold enough warmth for frigid temperatures
Up next in the list, we have a multipurpose faux fur throw by TooNow. If you are looking for a beautiful yet straightforward fuzzy blanket to add to your furbishing, this might be what you are looking for. This option is a good choice for gifting to people of all ages.
Sale
Why Did We Like It?
Made with high-grade faux fur, the blanket is silky smooth to touch, which is why it's a superior choice for any bedroom. The microfiber polyester gives comfortable touch and a better sleeping experience, along with being an ethical option (compared to real fur).
What we like the most about this blanket is specifically the lush look of the pure white blanket. It exudes elegance and beauty when spread across a grey or blue chair.
A nice feature is the double side design – this will give the user a different sensory experience of either side. The front side is fuzzy with long threads, and the back is smooth to touch with short threads.
Finally, this option is available at one of the lowest prices on the market, making it a budget-friendly gifting choice.
What Could've Been Better?
Some reviewers found shedding and thinning after machine washes. Although they agreed that these blankets are undoubtedly comfortable and soft, they did tend to shed throughout use.
Pros
Cost is economical

Easy for machine washing and drying

Skin-friendly and smooth

Two different sides and textures
Cons
Sheds slightly after frequent machine washes
The final option in this list is a soft and lightweight throw by the XYYZYZ store. This one is a super comfortable faux fabric blanket that provides both function and decoration. Read on to know if this last option might be of interest to you.
Sale
Why Did We Like It?
First of all, we liked the cozy look and the lightweight fuzzy feel of this blanket. It's comfortable enough for people of all ages. It also suits sensitive skin and can be used as a baby blanket as well.
This blanket comes in three sizes – Throw, Queen, and Full. Throw is suitable for chairs, sofas, couches, baby beds, and lounges. Queen size blankets will fit a queen-size bed and single bed. As for the Full size, it covers the entire bed easily.
Furthermore, beautiful color choices match the bedroom – cream white, light yellow, gray, pink, and pure white.
It's soft feathery fabric and weighs less than 2 pounds, and is also priced reasonably.
Lastly, it has many different uses in and around the house. You can use it as a car blanket, baby blanket, office shawl for napping travel, and a beach towel.
What Could've Been Better?
As a feather-light blanket, this option does feel soft and comfortable. However, if you are looking for a warm and snug blanket for freezing winters, then this might not be the ideal blanket for you. It's a thin and light blanket for relaxed summer days or air-conditioned rooms.
Pros
Easy maintenance

Can wash in a machine

Light and airy fabric

Non-wrinkle material
Cons
It doesn't provide warmth for chilly winters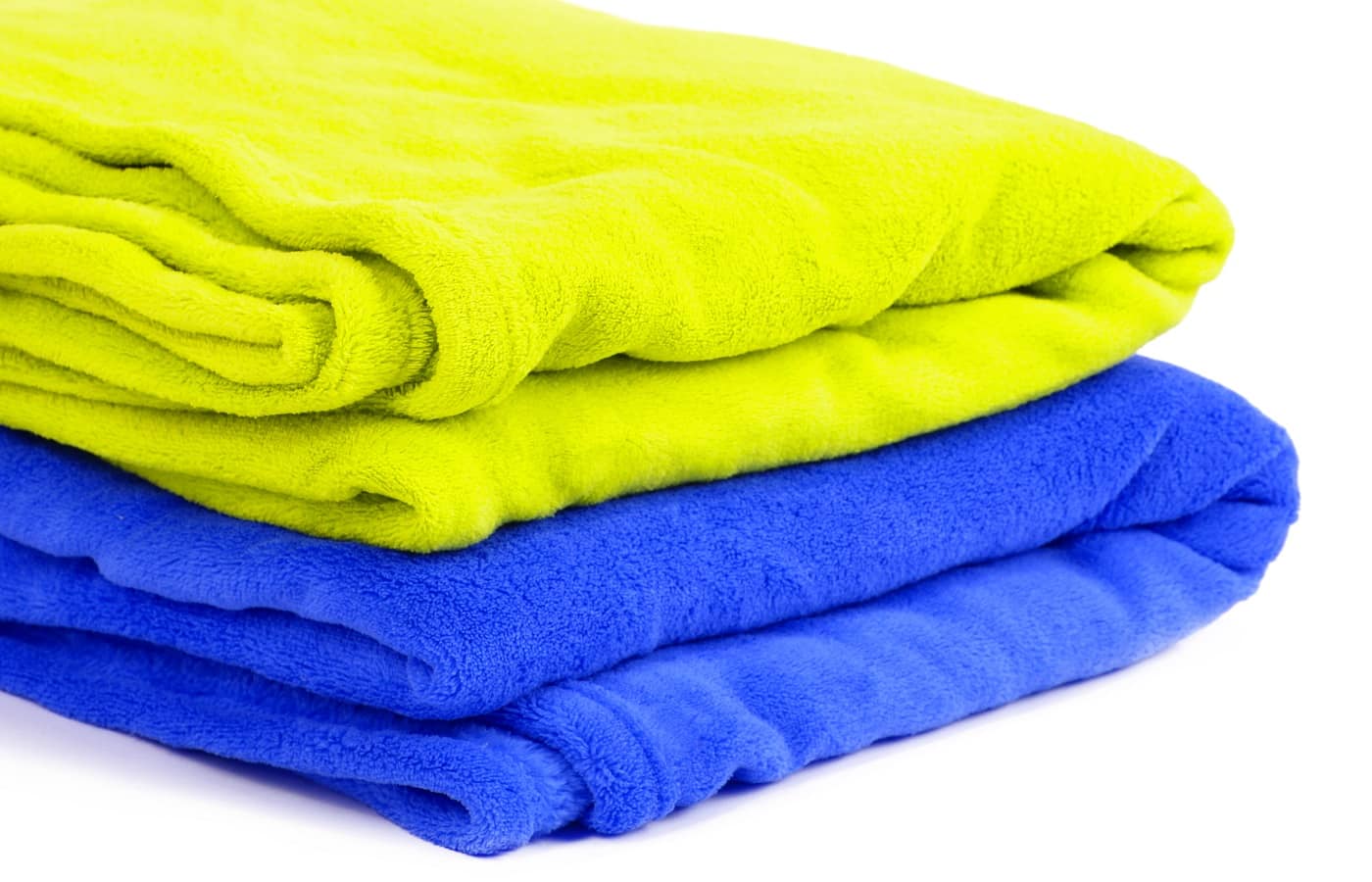 Fuzzy Blanket Buyer's Guide
Here are a few things you need to keep in mind while getting the next fluffy blanket for your living space.
Purpose
Determine your purpose and usage for the blanket, the material you choose will depend on that. Are you going to use it during cold winters and pack it up for the rest of the year? Or are you planning to use the same fuzzy throw all year round?
Dimension And Size
A fuzzy blanket in itself is cozy and comfortable, but it should also fit the space where you want to spread it. Take a measurement of the size of your bed/ bed covers or an existing blanket and compare it with the dimensions given in the product's description.
Design
A lot of people have a determined style or design preference for their home décor objects. With the multiple options to choose from, it shouldn't be difficult to select one that reflects your taste and home furnishing. This list provides a multitude of options for style, select one as you please!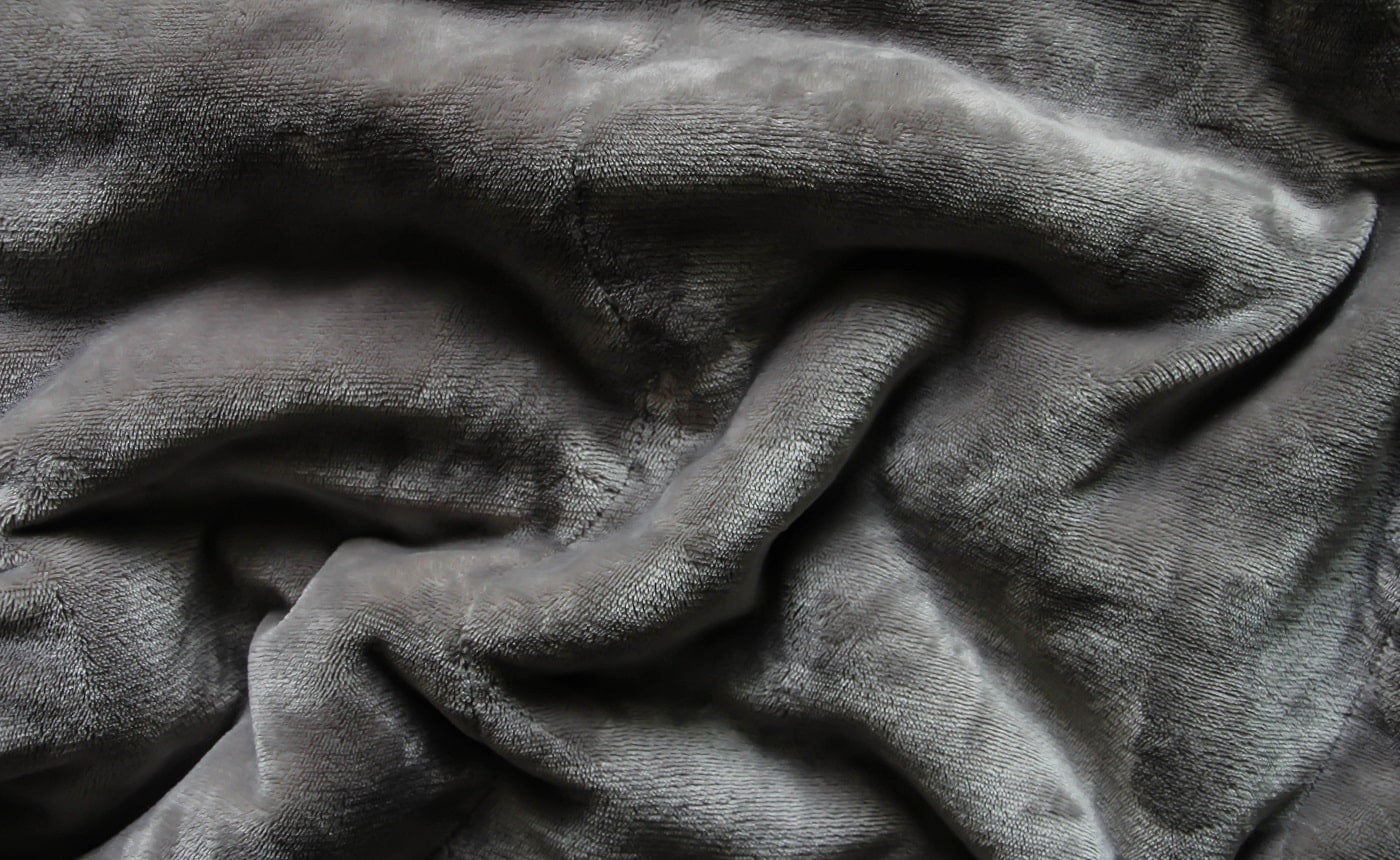 Verdict
In conclusion, if you are looking for the warmest and coziest blanket, you should probably gravitate towards Bedsure and Utopia brands because they are comparatively thicker and warmer.
For an all-season blanket, the go-to choice could be Green orange fleece or Pavilia blanket because of its lightweight.
As far as price is concerned, TooNow Faux fur blanket, Exclusivo Mezcla Large Blanket, and Softcare Polar Fleece Blanket are the most reasonable ones. There may be offers on online apps which will get you a significant discount, so you can check that out before you go in for your purchase.
The loveliest and most extensive selection of colors were available at Bedsure and Hozy, so be sure to give them a look.
Overall, all of these options have a great deal to offer, so now that we have seen the top options, do you have a better idea about which one is for you?