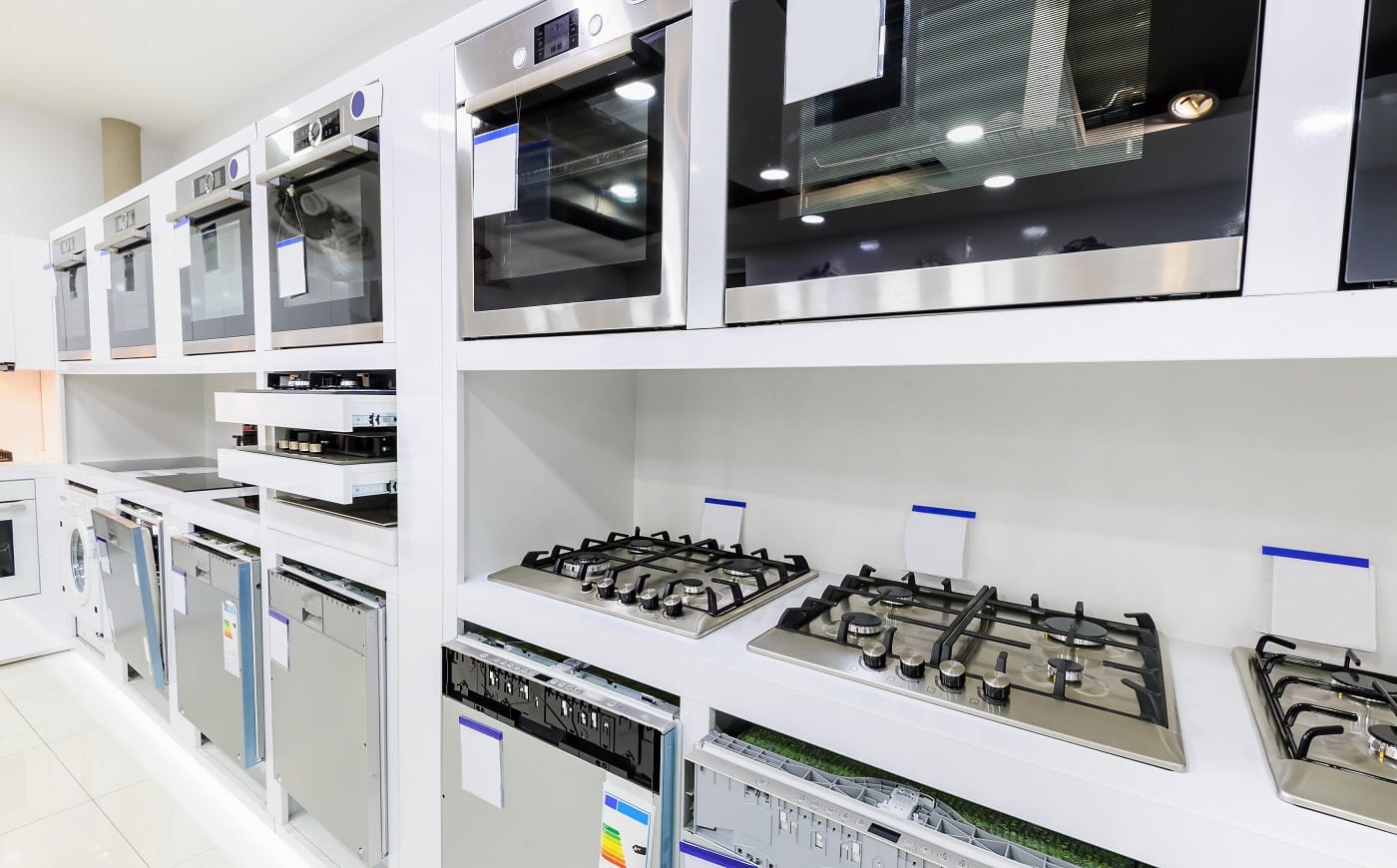 So, today we decided to review an all-important kitchen appliance – the gas range. But here's the catch. We're only looking at the models below $1000 so that you can cook various dishes without burning a hole in your pocket. 
But apart from the price, what else is unique about this device? The challenge for manufacturers was providing the necessary functions, and they have done well in this aspect by adding pull-out broilers and LED lights. Also, these are compact units that fit into most kitchens. 
Now, how will you choose from the numerous quality models available out there? We've narrowed down the five best options to help you cook tasty meals within no time. And to clear any lingering doubts, you can check out the buyer's guide section after the reviews. 
So, light the burner, and let's start cooking.
Top Gas Range Under $1,000
IMAGE
PRODUCT
DETAILS

Our Top Pick

Our Top Pick

Frigidaire Gas Range

Stainless-steel body 
Adjustable power 
Steam cleaning option 

VIEW LATEST PRICE →

GE Gas Range

13,000 BTU output 
Black gloss steel grates 
4.8 cubic feet capacity 

VIEW LATEST PRICE →

Summit Appliance Gas Range

20 inches wide
12,500 BTU front-burner output 
9,500 BTU right-burner output 

VIEW LATEST PRICE →

RecPro Gas Range

21 inches tall 
51L inner volume 
Vented range hood 

VIEW LATEST PRICE →

Premier Gas Range

Capacity of 3.9 cubic feet 
Four to nine burners 
Porcelain construction 

VIEW LATEST PRICE →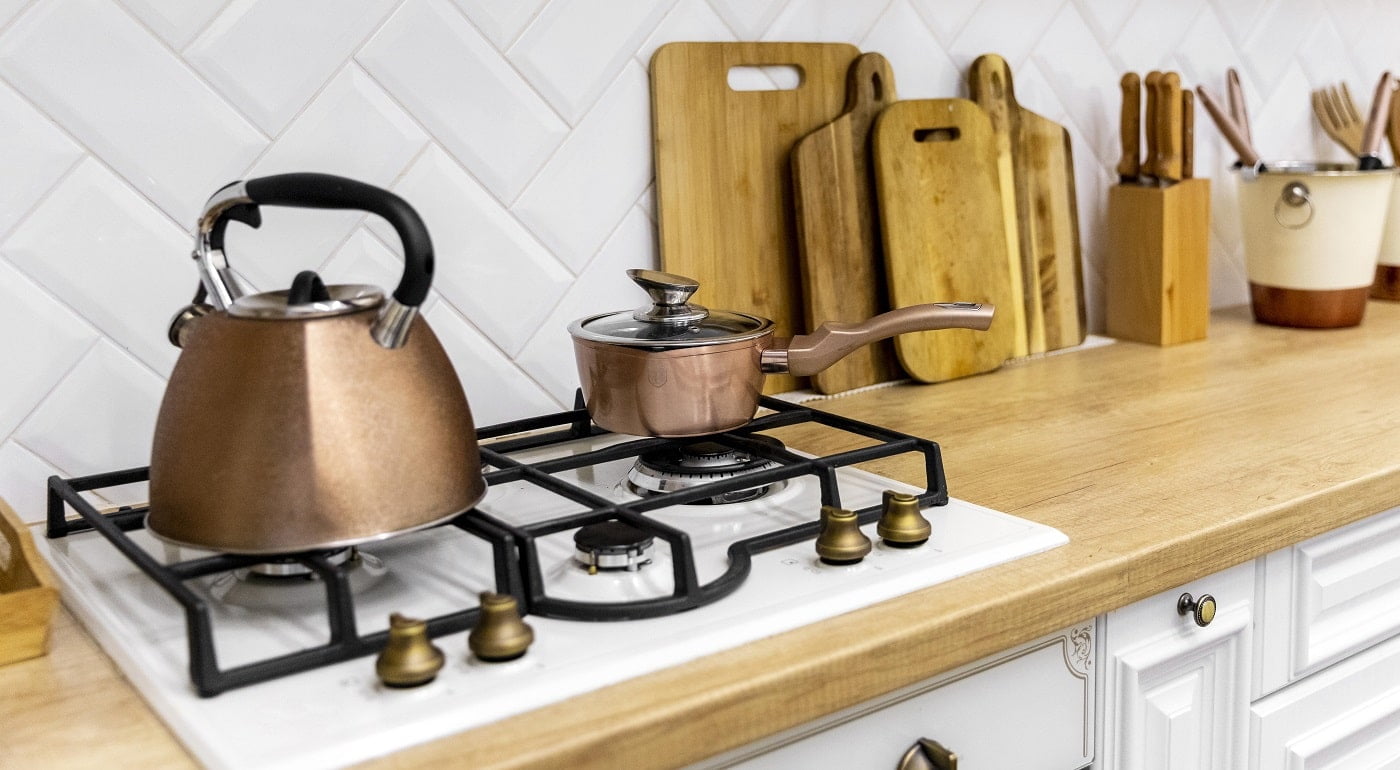 While analyzing gas ranges, we were at once interested in this Frigidaire model, which has several exciting features for a fantastic experience. It's a testament to the innovation of the designers as they were able to incorporate so many functions at an affordable price. Undoubtedly, it's one of the top models going around.
Why Did We Like It? 
This gas range ensures that you can prepare healthy and delicious meals, thanks to the air fry function. So, it has an edge over other models allowing you to serve tasty dishes without any hassle. 
We loved the stainless-steel construction, highlighting durability and ensuring that this model lasts a long time. You get consistent output daily, while the improved sturdiness has permitted designers to add five sealed burners. Plus, with the easy-to-use mechanism, you can set the appropriate temperature for cooking different recipes. 
However, particularly pleasing is the powerful convection fan complemented by a third heating element, which circulates hot air throughout the oven. As a result, you can manage the power needed for different cooking techniques. It delivers an output of 18,000 BTU for faster boiling, simmering amounts to 5,000 BTU while using the griddle is equivalent to 10,000 BTU.
What Could've Been Better? 
A common complaint among users is that this stove doesn't come with a converter kit, making it challenging to switch between propane and natural gas. Meanwhile, users have reported that it emits a form of chemical steam that may end up hurting your eyes at times.
Pros
Air fry function

Multi-rack baking

Give sealed burners

Improved flexibility

Durable
Cons
Chemical steam

No converter kit
Another terrific model for chefs and homeowners is the GE Gas Range, which has generated substantial buzz among potential buyers. With its high output and outstanding capacity, we can understand why users are queuing up outside stores to check it out. If you're interested to know more, read the following section.
No products found.
Why Did We Like It? 
We'll begin by discussing its high output worth 13,000 BTU, making this model suitable for cooking numerous dishes. It's highly versatile, and while the food cooks, you can keep a watch through the big viewing window. Therefore, you'll know exactly when the food is ready, preventing the dish from being overdone. 
Moving on, thanks to the quality functions, you can try several cooking techniques and experiment with new ideas. This oven has a capacity of 4.8 cubic feet, meaning you can easily entertain guests by serving sumptuous meals. 
For first-time chefs, the simmer burner proves useful, ensuring they don't have to worry about burning the food. In that regard, we must mention that it's also easy to clean, which is sure to please many people. 
You'll love that the black gloss steel grates not only look good but also deliver exceptional durability. Plus, the freestanding installation doesn't take much time, adding to its user-friendliness. 
What Could've Been Better? 
One disappointing aspect is the absence of a light indicator or clock. Once you switch it on, there's no way of telling if the oven is working. And although you can look through the window, adding a simple LED or clock would have improved the user experience. 
Pros
Freestanding installation

Suitable simmer function

Big window for viewing

Easy to clean

User-friendly
This model has received a positive response from buyers, and a closer look reveals why. While other products have focused on power or durability, this stove is incredibly versatile, making it stand out. There's a lot to like about it; as such, it has found a place on most people's wish list. 
Why Did We Like It? 
The Summit Appliance Gas Range is the perfect unit if there's a shortage of space in your kitchen. It has a slim design with a width of only 20 inches, but that doesn't mean the manufacturers have reduced the number of features. We were surprised by the four-sealed burners complete with removable cast-iron tops to meet different cooking needs. 
Significantly, it has an anti-tip bracket to prevent the utensils from tipping while you're boiling water or cooking at high temperatures. And to get the stove running, the manufacturers have added an electric ignition, further enhancing the user-friendliness. 
Apart from that, this is an attractive unit, featuring a classic white design that's complemented by colored knobs and a handle. But there's no need to worry as it's easy to clean, making it low-maintenance. 
Lastly, you must know that the front-burner has an output of 12,500 BTU.
What Could've Been Better? 
While there are several quality functions, it takes time to get used to the same, primarily because of the poor instructions. Summit Appliance should have mentioned the purpose of the different switches and knobs in an uncomplicated manner. However, this isn't a serious issue and doesn't affect output whatsoever. 
Pros
Elegant white design

Electric ignition

Four-sealed burners

Anti-tip backrest

Easy to clean
Cons
Poor instructions

Takes time getting used to it
Next up is the RecPro Gas Range, offering one of the highest capacities going around. There are two variants of this model, so you can choose one based on the type of food you intend to cook. But that's not the only good thing about it and read on to find out more. 
Why Did We Like It? 
First and foremost, this model is 21 inches tall, meaning it has sufficient capacity, allowing you to cook large meals in one go. And complementing the 51L inner volume are the three burners offering a fantastic output, permitting you to experiment with various cooking techniques. 
Now, you may buy the vented range hood variant of this model, but the performance remains unaffected even if you don't. However, the range hood version has certain advantages like fan and light controls for a comfortable experience; so, remember to choose wisely. 
We loved the two mechanical switches along with the knobs, providing more control for first-time users. Furthermore, the designers have added an LED light for easy viewing to check on the food while cooking. 
Finally, the sleek design supported by the backrest prevents the cookware from toppling over, thereby keeping you safe and the device in top condition. 
What Could've Been Better? 
Most users have expressed concern that a portion of the flame hits the top of the stove, thereby raising the surface temperature. As the surface is enamel, it may start to flake after regular use, which isn't ideal. So, we suggest using spacers to direct the flame to the bottom of the cookware. 
Pros
LED light

Adjustable fan

Two mechanical switches

Backrest for safety

Easy-to-use knobs
Cons
Higher surface temperature

Enamel may flake
This device has focused on the details, so it has most aspects covered, thereby cementing its place among the top products. Additionally, the durable construction speaks volumes about the reliability, making it a valuable kitchen appliance for most people. You can cook from various menus and serve delicious dishes with ease. 
Why Did We Like It? 
Among all the features, the porcelain construction caught our eye, delivering excellent durability for daily use. This model won't break down suddenly, making it incredibly reliable for your cooking needs. 
Similarly, the capacity of 3.9 cubic feet backed by the lightweight design ensures this 30-inch gas range is suitable for most kitchens. You'll love the pull-out broiler for cooking at different temperatures, thanks to the five knobs, which help vary the output. 
What's more, it comes with four to nine burners with a capacity of 100 BTU each, meaning it's ideal for preparing different dishes. While the power may not seem much, we assure you it delivers the best results, permitting users to experiment with new techniques. 
The engineers have also paid attention to safety, thanks to the addition of the backrest and the covered burners. Hence, it prevents spillage and keeps the cookware from tipping over. 
What Could've Been Better? 
Coming to the not so good points, there are a couple of issues that we need to discuss. Compared to other models, the battery isn't the best, which might sow doubts in buyers' minds. Plus, it's challenging to switch from natural gas to propane, and we suggest calling a professional to secure the connections. 
Pros
Safe

Output of 100 BTU from each burner

Prevents spillage

Durable

Pull-out broiler
Cons
Battery needs improvement

Challenging to switch to propane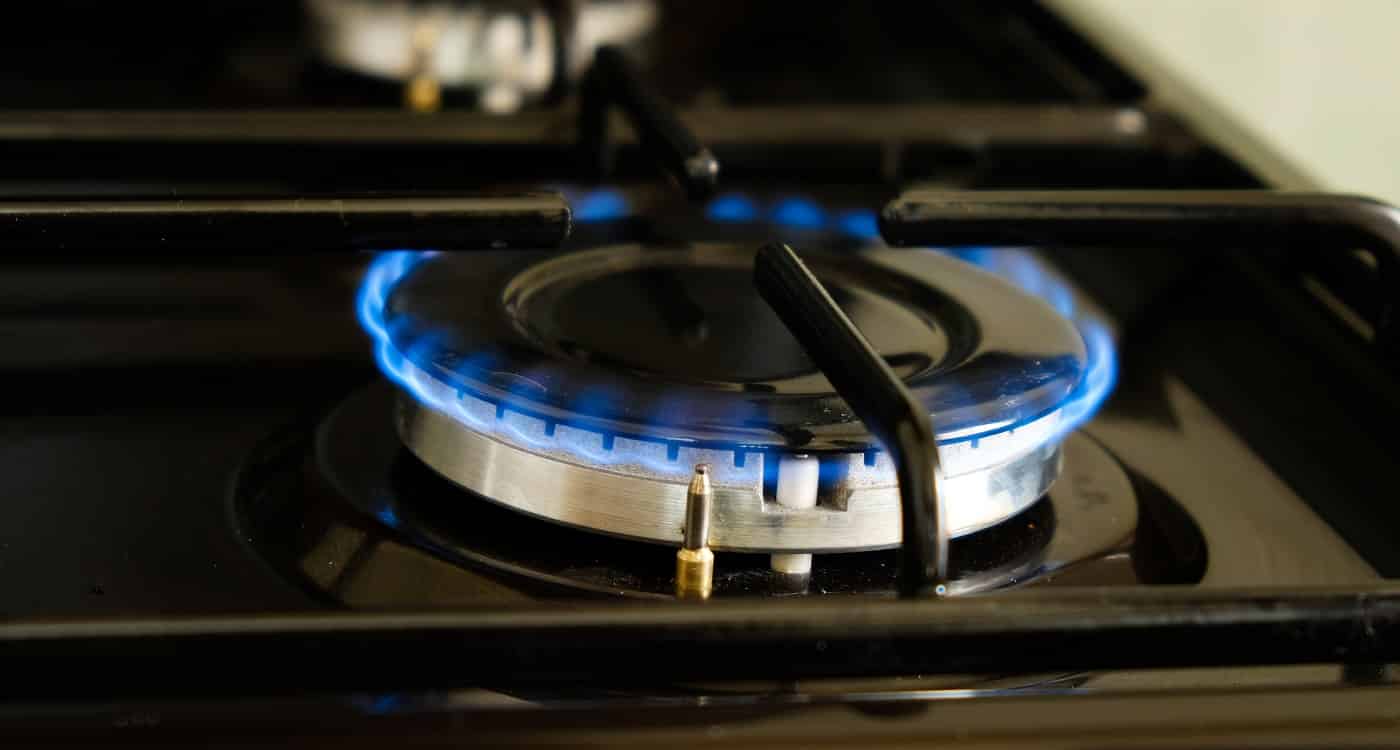 Gas Range Buyer's Guide 
Now, let's talk about some of the essential aspects of a gas range to help you decide between two quality models. You can note down these points mentioned below for future reference, so, without wasting time, let's dive in. 
Durability
Although these gas ranges don't cost much, it's no excuse for the designers to compromise on durability. The exterior must be carefully constructed with the best materials, ensuring it can last a long time for consistent output. 
Capacity
A gas range must have sufficient capacity, allowing you to cook large meals in one go. It should be ideal for cooking different meals and working with various ingredients. Plus, if uninvited guests decide to drop by, you'll be well-prepared to handle the situation. 
Cleanliness
Lastly, but equally important, is keeping the unit clean once cooking is over. There are bound to be spills no matter how careful you're, so it shouldn't take time to remove the stains. This will keep the color intact and help maintain the quality of the product.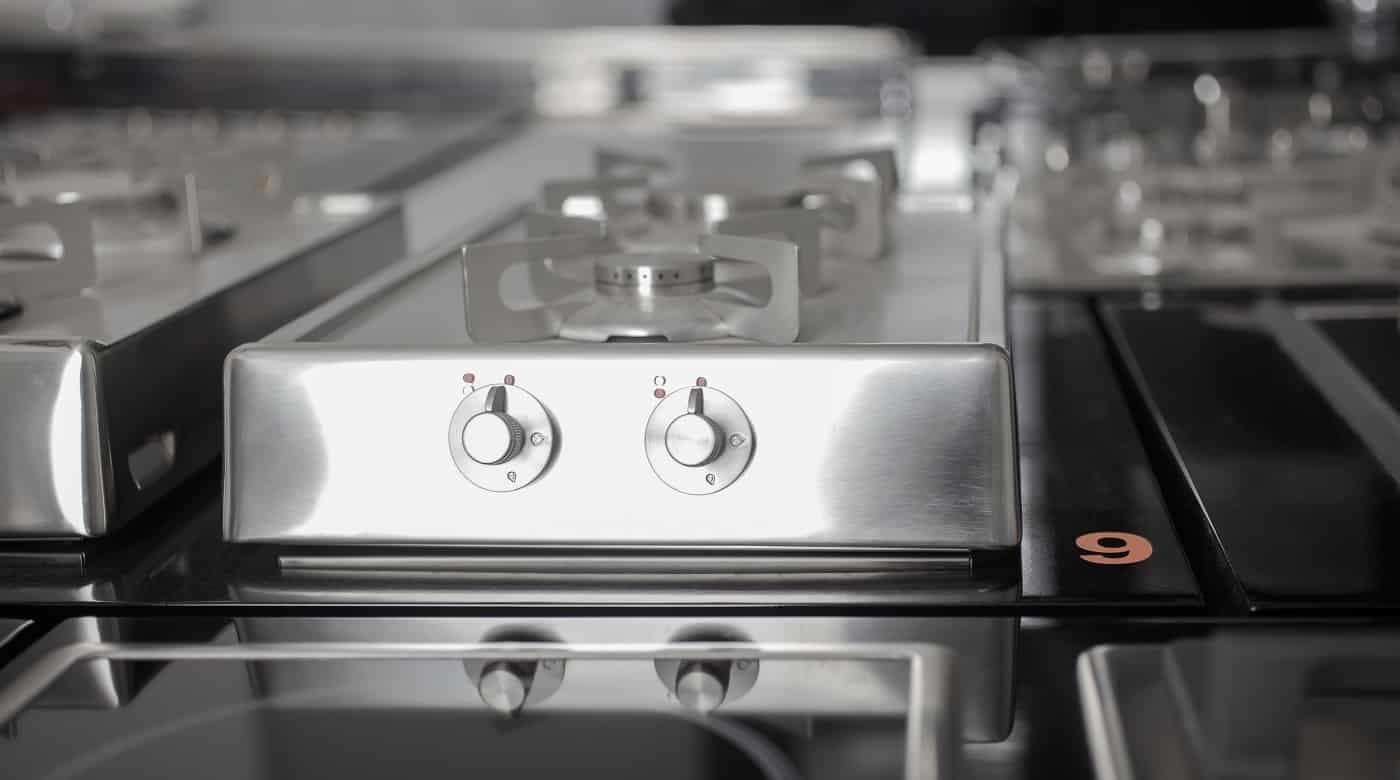 Verdict
We've come to the end of our guide, and hopefully, you found gas ranges interesting. 
And as we've covered most of the points in the buyer's guide section, all that remains is for us to bid adieu. But before signing off, we've decided to highlight our favorite units by placing them in different categories. We believe this will help you make an informed decision. 
After analyzing our list, we came to the conclusion that the Frigidaire Gas Range is the best unit overall, thanks to its quality functions. Apart from that, the GE Gas Range provides unmatched power, making it suitable for various cooking needs. 
That's all for now; we'll be back with more exciting reviews. Till then, stay indoors and try out different recipes with your all-new gas range, making the kids happy while your savings remain intact. 
Take care, bye!
Related Articles
13 Best Small & Compact Microwave 
Waring Pro ICT400 Double Induction Cooktop [Reviewed]
Legendary Camp Chef Explorer 2 Stove Under the Microscope
Induction Cooktop 101| Consumption, Usage, Voltage, Temperature
7 Best Broan Range Hoods Reviewed [Buyer's Guide]
13 Best Portable Induction Cooktop  [Reviewed & Buyer's Guide]