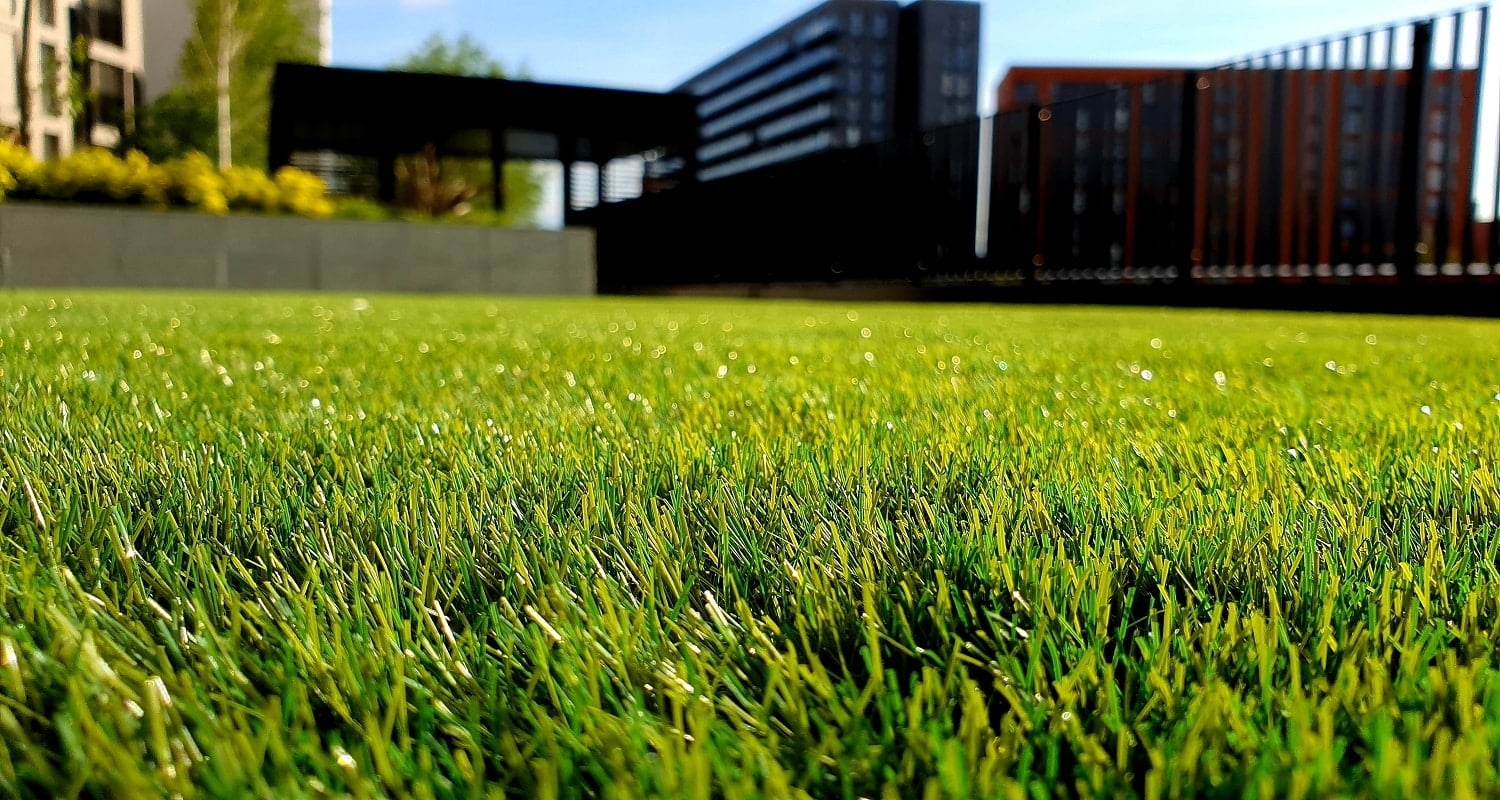 Is it really that difficult to achieve a luscious and dewy lawn? Well, not if you select the right seeds and follow all the instructions.
Sounds too easy? To be honest, it can get a tad bit complicated, especially if you're a first-timer and don't know much about lawn growing and upkeep. It is not the most challenging task, but then again, you have to understand the requirements of the seeds and figure out the type that works best under prevailing climatic conditions.
That being said, even seasoned gardeners may sometimes need all the help while choosing a grass seed as not all varieties can sustain temperature fluctuations and biological changes.
That's why we decided to write this guide – to simplify your search for the best grass seeds to plant. You'll be pleased to know that it was only after extensive research and analysis that we handpicked the 13 top-performing options.
Now without further ado, let's get down to business, shall we?
Best Grass Seed 
IMAGE
PRODUCT
DETAILS

Our Top Pick

Our Top Pick

Scotts EZ Seed Sun & Shade

Seeds are suitable for high traffic areas
Tackifier to prevent seeds from washing away

VIEW LATEST PRICE →

Jonathan Green 10323 Black Beauty Ultra Mixture

Possesses rare species diversity 
Capable of covering up to 10,000 sq ft of ground

VIEW LATEST PRICE →

Scotts Turf Builder Grass Seed

Seeds come with 4-in-1 WaterSmart PLUS Coating 
Medium to high drought resistance

VIEW LATEST PRICE →

Pennington Smart Seed Dense Shade

Uses up to 30% less water compared to conventional products
Seeds establish firmly and quickly into the ground 

VIEW LATEST PRICE →

Scotts EZ Seed Dog Spot Repair Sun and Shade

Mulch, seed, and fertilizer repairs pet damage
Product uses a special salt neutralizer formula

VIEW LATEST PRICE →

Hancock's Argentine Bahia Grass Seed Mix

Produces wide-bladed grass
Low maintenance lawn and pasture grass variety

VIEW LATEST PRICE →

JRK Ultra Dense Shade Grass Seed Mix

Manufactured for shady and moist areas
Great per pound coverage

VIEW LATEST PRICE →

Nature's Seed TURF-FF-500-F Fine Fescue Grass Seeds Blend

Contains 4 varieties of Fescue seeds 
High seeding rate of 8lbs/1000 ft

VIEW LATEST PRICE →

Water Saver Grass Seed Mixture

Product contains a patented type of Self-Repairing Tall Fescue
Low watering and mowing requirements

VIEW LATEST PRICE →

Kentucky 31 Tall Fescue

Adapts to extreme weather conditions
Value for money product 

VIEW LATEST PRICE →

Scotts Patch Master Lawn Sun and Shade Mix

Begins growing in as soon as 7 days
Seeds retain 3x its weight in water

VIEW LATEST PRICE →

Gulf Kist Seed Centipede Grass Seed Mix

Seeds do no require sprigging
Relatively higher shade tolerance

VIEW LATEST PRICE →

Scotts Turf Builder Grass Seed Perennial Ryegrass Mix

Unique coating keep seeds moist 2x longer
Can seed about 2,900 sq ft 

VIEW LATEST PRICE →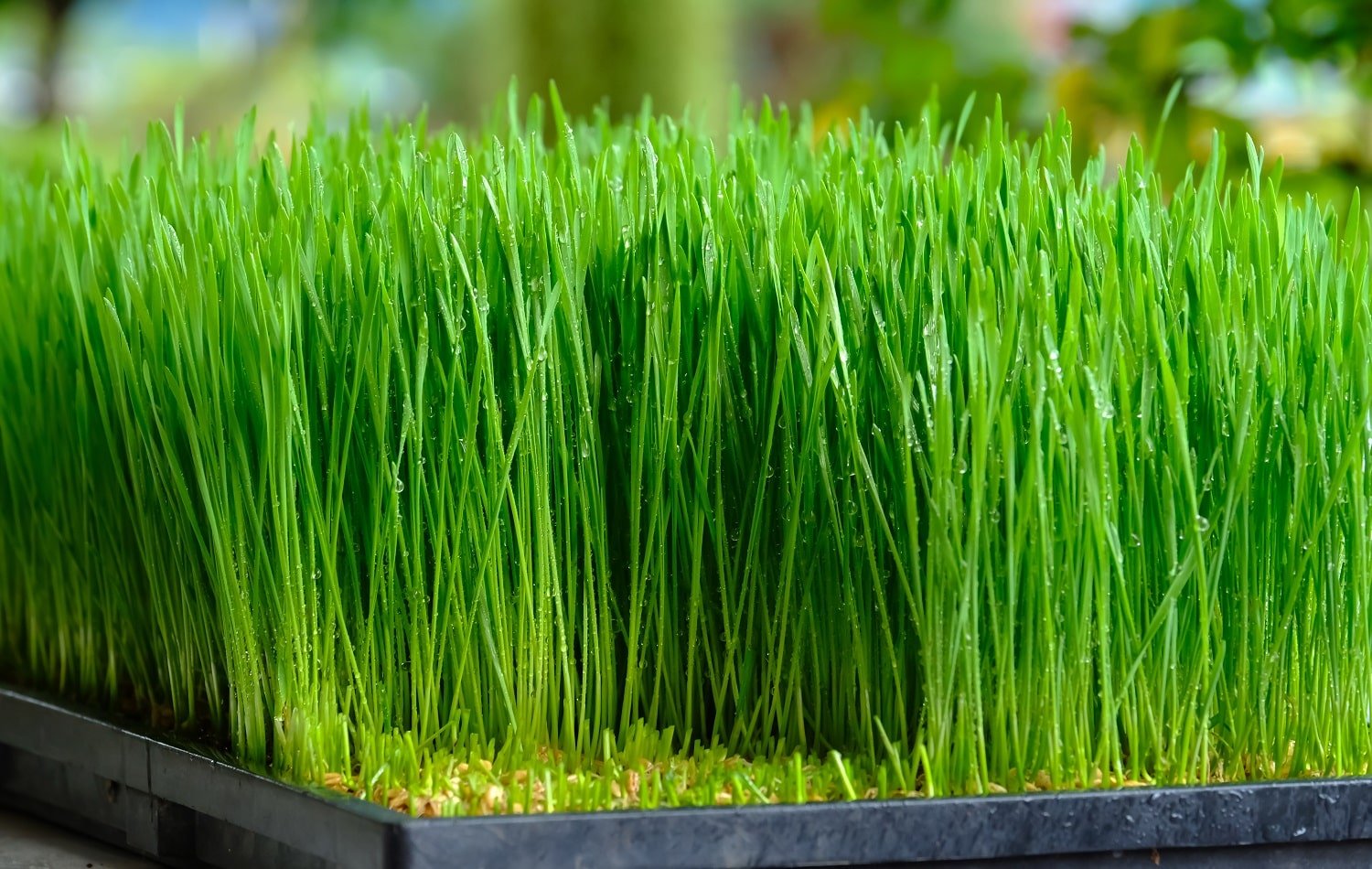 The Scotts EZ Seed Sun & Shade is worthy of the top rank as it can grow almost anywhere and even under dense shade. On that note, it is a revolutionary seeding mix that does not require a lot of care and maintenance, yet grows into thick, beautiful grass with minimal soil preparation.
Sale
Why Did We Like it?
First and foremost, this combination mulch, seed, and fertilizer product from Scotts is ideal for homeowners who want to cover any ground without waiting for too long. We especially like the mulch on the seeds, which expand up to 4 times upon watering and keeps them adequately moist.
Therefore, you must ensure even distribution so that the seedlings have enough space to grow and access water and nutrients. Other than that, we like that the product incorporates fertilizer to feed the germinating seeds and promote growth even under shade.
Also, these high-performance seeds are fortified with the brand's new and improved formula to keep them safe in the soil on sloping ground and high traffic areas. Furthermore, the seeds are resistant to diseases and contain tackifier for stronger bonding with soil.
All in all, it is an excellent product that can ensure thick and luscious grass coverage of 420 sq ft while also boasting a high water retention capacity compared to average seeds.
What Could've Been Better?
We love the quality of these seeds which grow into healthy grass in as soon as 3 weeks. However, they demand thorough watering throughout their growth phase, and you must be careful to avoid pooling on the soil. Also, you must not let children or pets on the newly seeded lawn before the grass grows at least 3 inches high.
Pros
Superior water retention capacity

Product contains tackifier to improve bonding with soil

Can cover up to 420 sq ft of ground

Seeds are resistant to diseases
Cons
Demands thorough watering throughout the growth phase
This exclusive product from Jonathan Green lets you grow the lawn of your dreams as it contains a unique mix of components, unlike conventional blends. And on that note, the Black Beauty Mixture has a one of a kind seed composition that grows well in both clay and sandy soils under full sun or partial shade.
Why Did We Like it?
To begin with, this grass seed comprises of Black Beauty Tall Fescues, Kentucky Bluegrass and Perennial Ryegrass. Therefore, this rich mixture of different species enables the seeds to transform into thick dark green grass capable of covering vast areas.
Also, the seeds come coated with an invisible waxy layer that wards off disease and preserves moisture in the leaves enabling high drought tolerance. What we like best about this mix is that seeds produce insect resistant grass naturally, preventing infestations.
Furthermore, these seeds are far more genetically superior and can survive even harsh growing conditions. Primarily, these seeds are capable of growing roots up to 4 ft deep and hence are securely bonded with the soil, reducing the risk of uprooting or damage.
Overall, it's a high-quality mix specially formulated to jump-start germination while also ensuring optimal growth and visible results in around two weeks.
What Could've Been Better?
You must be wondering what could be wrong about this product despite having such a balanced composition. Well, we are very impressed with the quality and results of these grass seeds, but the item is a tad bit expensive. Therefore, if you do not have a lot of space to fill in, investing in this option might be an overkill on your budget.
Pros
Seeds have an invisible waxy coating to ward off diseases

Can grow naturally insect resistant grass

Ideal for planting in tough growing conditions

Capable of growing roots of up to 4 ft deep
Ranked third on our list, the Scotts Turf Builder Grass Seed will delight you with its fine-bladed texture and high drought-tolerance capabilities. Also, we recommend using this high quality and reliable product, especially if you do not own a mower as you can simply prep the yard using a rake. 
Sale
Why Did We Like it? 
The Turf Builder is the ideal mix of seeds to use under full sun and dense shade as it produces an excellent crop of grass even in extreme conditions. Most lawn grass wilt in areas hit with drought and other inconsistencies. 
However, these WaterSmart PLUS coated seeds absorb twice as much water compared to uncoated ones, thereby feeding your lawn with essential nutrients. Besides, this coating also works as a defensive layer that helps to protect the seedlings from potential diseases. 
And since the seeds remain moist throughout the germination period, they proliferate and cover up bare and thin spots in your lawn effectively. Furthermore, the seeds begin growing within 5-10 days, and you can mow the seedlings when they reach about 3 inches.
If you want to ensure the best results, we advise watering the seeds daily as the soil needs to be kept moist until the seedlings reach at least 2 inches in height.
What Could've Been Better? 
We like the overall quality of the seeds as they do not demand a lot of prep work before planting them in the soil. However, you may find it tricky to spread them evenly without the help of a seed spreader. Therefore, it's an additional purchase you could've otherwise avoided.  
Pros
WaterSmart Plus coating protects retains more water

Seeds come protected against diseases

Ideal for covering thin and bare spots

Seed begins growing within 5-10 days
Cons
Seeds are difficult to disperse evenly without a spreader
It only makes sense to invest in grass seeds that can ensure high growth while also requiring low amounts of water. Therefore, if you expect your seeds to be super smart and sustainable, we recommend using the Pennington Smart Seed for areas receiving very little sun or covered under dense shade. 
Why Did We Like it? 
First off, we like this Pennington product for its superior and quick establishment and extensive coverage. Therefore, if you have a canopy of trees in the yard, preventing sufficient sunlight from reaching the ground, these high-performing seeds will work perfectly as they can grow in the shade. 
Also, we are very impressed with the fine-bladed texture of the grass that resembles a flawless carpeted appearance, unlike traditional grass seeds. Besides, we like the pure-bred quality of the grass seeds that renders them drought resistant and promotes growth even under low natural light conditions.
But the best part about this item is the use of Penkoted technology that keeps the seeds from succumbing to deadly fungi that typically prefer shaded areas to propagate. Lastly, these seeds are specially formulated to resist diseases and can produce thick grass in any yard receiving limited sunlight.  
What Could've Been Better? 
We are quite satisfied with the outcome of these seeds and especially like its antifungal characteristics. However, you must be careful not to let animals and children on the seeded area until the seeds have been initially watered in and dried. So, even though the grass may not require much maintenance, the seeds demand a lot of care. 
Pros
Can grow under the thickest of shades

Penkoted technology protects seed from fungus

Seeds are disease-resistant

Beautiful thick grass even in low natural light conditions
Cons
Seeds require some care during the germination phase
Pet owners can now quit worrying about animal damage and proudly show off their beautiful yard with the help of this excellent product from Scotts. So if you're looking for a fool-proof solution to keep the lawn unharmed while also letting your furry friends play around on it, give this top-notch item a try.  
Why Did We Like it? 
As pet owners, owning a spotless and grassy lawn may seem like a distant dream, but this novel product from Scotts can surely resolve all your concerns. On that note, we are very impressed with these highly productive grass seeds, which can amend any unsightly patches caused by dogs or cats. 
Therefore, if you frequently have to deal with urine spots, harm induced by digging, and other forms of pet-related issues, you can use these combination seeds to work like a charm. Simply sprinkle the mulched mix wherever your pets have done their business, dug up the grass, or created unattractive pathways and turn those affected areas green again.
Furthermore, these seeds are imbued with salt neutralizer formula that prevents yellow or brown blotches in the lawn caused due to animal urine. Also, the seeds have a protectant layer on them to check harmful diseases while the tackifier in the blend allows for stronger bonding with soil.  
What Could've Been Better? 
We are genuinely delighted with the performance of this product as it can remarkably improve the sight of a lawn that has received a lot of pet traffic. But then again, it's not a full-scale yard replacement product and is meant for amending minor patches on the soil only. Therefore, it's best not to skimp on it as you need to have enough seeds to cover a spot thoroughly.    
Pros
Ideal for correcting lawn damages caused by pets

Protectant layer prevents diseases

Salt neutralizer formula effectively deals with blotches

Tackifier ensures stronger bonding
Cons
Not meant for growing a full-size lawn
The Argentine Bahia Grass Seed Mix by Hancock Seed Company is truly a unique product that can transform an ordinary yard into a fresh and beautiful green pad. While the manufacturers claim it to be the most environmentally friendly grass variety for the warm season climates, we found it genuinely worthy of the description.
No products found.
Why Did We Like it? 
Unlike conventional warm climate grass varieties, the Bahia Grass Seed does not require irrigation and is entirely self-sufficient when it comes to accessing water. That being said, it can typically grow a root structure of 10 to 12 ft, thereby absorbing water and retaining adequate moisture in the soil. 
Also, most importantly, these seeds are highly resistant to diseases and insects. Therefore, you can save on additional expenses as you do not have to spray your lawn with pesticides and other chemical deterrents regularly. Furthermore, the seeds ensure superior coverage and prevent the occurrence of seed erosion.
However, what we liked best about these seeds is the short germination period. Although the growth cycle to reach a full-size lawn takes nearly a month, the seeds begin to germinate in as little as seven days. Lastly, if you're looking to push up the curb appeal by creating a green, aesthetically appealing space, we recommend the Bahia for desirable results.  
What Could've Been Better? 
Well, there's no denying the fact that the grass when it grows fully, looks absolutely perfect and natural, despite low maintenance requirements. However, this particular grass seed mix is only suitable for warmer climates and will not sustain in colder areas. Therefore, it has a niche market as it cannot thrive in places with low temperatures. 
Pros
Seeds can grow a 10 to 12 ft root structure

Resistant to diseases and insects

Ensures superior coverage and increases curb appeal

Seeds begin germinating in less than 7 days
Cons
Not meant for colder climates
We are halfway through our recommendations, and now is a good time to introduce the Ultra Dense Shade Grass Seed Mix from JRK Seed. On that note, we're delighted to include this option on our list as we also want to cater to the gardening needs of those who don't have the luxury of abundant sunlight. 
Why Did We Like it? 
Let's just start by saying that this blend is the perfect solution for growing grass in places where other seeds have failed to perform. Therefore, it's a superb option for yards that do not receive ample sunlight for the better part of the day and are hence in moist and damp conditions.
Also, this seed blend contains an assortment of 7 different grass seed varieties that help you to achieve a beautifully curated green lawn even underneath a canopy of trees. Apart from that, it is a highly economical option that requires fertilizers only 2-3 times a year, and that's enough to spur growth under the densest of shades.
Further, this mix has remarkable resistance capacities and is an incredible option for overseeding. But that's not all! We are very impressed with the packaging of these seeds as they come in breathable clothing bags, ensuring that the seeds remain healthy until they're sowed. 
What Could've Been Better? 
We like the high production of this grass mix that can yield even with low sunlight conditions. However, these seeds are water-hungry, meaning you've to ensure ample irrigation in the area without fail. Therefore, we recommend opting for this product only if you've access to sufficient water at all times of the year. 
Pros
Blend contains 7 species of grass seeds

Ideal for places underneath canopies of trees

Low fertilizer requirement

Seeds come packed in breathable clothing bags
Cons
Seeds need a lot of water to germinate and grow
Nature's seed is a brand that takes environmental concerns seriously as they not only avoid adding filler or inert matter to their products but also pack them in biodegradable bags. Therefore, if you're looking to grow your lawn organically, even under dense shade, you can opt for this premium quality blend. 
Sale
Why Did We Like it? 
Firstly, the Fine Fescue Grass Seeds comprises equal parts of hard fescue, sheep fescue, chewing's fescue, and creeping's fescue. And it wouldn't be an exaggeration to say that this mix can breathe new life into almost any lawn under harsh weather conditions or undergoing natural wear and tear. 
Furthermore, this natural blend grows well in difficult places that can get patchy over time, like dry, shaded areas, or long paths of grass that receive moderate foot traffic. Also, these seeds have low water requirements and are relatively more shade tolerant and winter hardy than traditional seed blends.
Apart from that, they are also adaptable to poor soil conditions and need little fertilizer to stay green long into the season. So if you're looking to create an unmowed, naturalized meadow-look, you can opt for this pest and disease resistant product.  
All in all, we are very pleased with the fine texture and robust quality of the grass that can transform any sorry yard into a beautifully cultivated lawn.   
What Could've Been Better? 
We practically could not find any flaws in the overall quality and appearance of the grass, but the one thing that bothered us was the establishment rate. That being the case, you've to be more patient and accommodating as these seeds can take quite some time to bloom, unlike factory manufactured blends.
Pros
Seeds ideal for planting in harsh weather conditions

Can sustain moderate foot traffic

Creates a naturalized meadow-look

Highly adaptable to low-quality soil
Cons
Seeds have a slow establishment rate
If you live in a drought-prone area, the Water Saver Grass Seed Mixture is ideal for you as it's specifically manufactured for soils that don't get enough water. Besides, these low maintenance seeds promote healthy and prolific growth even in extreme weather conditions and provide adequate protection against diseases as well.
Sale
Why Did We Like it? 
First off, these seeds are ideal for planting in transition climate zones and can grow abundantly in areas under direct sunlight or shade. But the most important bit is that these seeds are self-repairing, meaning as they grow, they produce rhizomes underground and fill in the bare spots.  
Furthermore, you can achieve a healthy root system with these patented RTF Fescue seeds and effectively deal with overseeding and weeding problems. Apart from that, we like the rich green color of the grass, which, despite stressful weather conditions, remains unaffected. 
Any other standard grass seeds may not retain the color and appearance under such extreme situations. However, the Water Saver not only does that but also provides superior protection against insects, diseases, and drought. 
Moreover, these seeds allow you to mow close to the turf and use substantially less amounts of water to maintain the luxurious appearance of the lawn.
What Could've Been Better? 
We like the production rate and quality of these seeds, and there are no complaints regarding its insect or drought resistance capacities. However, the item is expensive compared to other low water requirement seeds and may not be ideal for people looking to create a budget lawn. Therefore, we only recommend buying this only if you don't find a cheaper and equally good alternative. 
Pros
Creates a strong root system

Effectively deals with overseeding and wedding problems

Retains vibrant green color even under stressful weather conditions

Ideal for growing grass in drought-prone areas
Cons
Product is relatively expensive
The Kentucky 31 Tall Fescue will surely win over homeowners looking to grow a low-maintenance, grassy lawn. That being said, this high performing product is best suited for areas that experience snowfall, and it also can be used in places with warmer climates. Therefore, since they're drought-resistant, these seeds can thrive in most weather conditions. 
Why Did We Like it? 
To begin with, these seeds have a high heat tolerance, and so you can plant them in any place under the scorching sun. However, the best time to sow the seeds is early spring as they germinate more quickly and produce thick, soft grass, covering an expanse of 350 sq ft/lb. 
And given the price of the unit, the pay off is pretty amazing as you do not have to stress about upkeep and other plant-related issues. On that note, these grass seeds are also weed and disease resistant, offering high-quality texture and rich grass pigment.
Also, the grass holds up perfectly under heavy traffic, therefore you can freely host a lot of activities on the lawn and even allow children and pets on it. Lastly, to achieve the best results, you should plant them in well-aerated soil, but it's not essential to ensure maximum sunlight as the seeds also flourish in partly shaded areas. 
What Could've Been Better? 
We are, for most parts, satisfied with the quality of the product, and we especially like its resistance capacities. However, the grass is light green, and the pigment may further lighten as the weather gets warmer. Nevertheless, the grass does not wilt away, but you may have to make do with a faded appearance.
Pros
High heat tolerance, ideal for warmer climates

High per pound coverage of 350sq ft/lb

Weed and disease-resistant seeds

Can sustain under heavy foot traffic
Cons
Light green color can fade in warmer conditions
The Scotts Patch Master is a premium mixture of perennial ryegrasses, fine fescues, and Kentucky bluegrasses, carefully selected to blend with the existing grass, adapting to sunny or shady conditions. So if you're dealing with unattractive bare spots in your yard, we recommend using this assortment of seeds for best solutions. 
Sale
Why Did We Like it? 
Homeowners often have to deal with unwanted patches on the lawn when they have children or pets playing, rolling, and digging all over the place. While it may seem like a waste of time engaging in spot repairs, especially if it may occur anytime soon again. 
Nevertheless, we'd suggest keeping this Scotts item handy as this high-quality blend can fill in bare spots quickly, creating a natural appearance while seamlessly blending in with the surrounding grass. Furthermore, we like the use of 100% recycled pelletized paper mulch that keeps the seeds moist and ensures faster establishment.
Besides, the fertilizer in the mix helps to feed the seedlings for up to 6 weeks, resulting in rapid and abundant production. Once the seedlings begin to sprout, the controlled release nitrogen starts to kick in, meaning you can expect a plentiful crop of grass that perfectly covers up the pesky patches. 
What Could've Been Better? 
To be honest, we are impressed with the thick tuft of grass that the Patch Master can produce, flawlessly filling in bare areas. Nevertheless, these seeds are not meant for growing an entire lawn, and we'd advise being generous while seeding the affected spots. That being said, it's best not to skimp as you may not get the desired spot repair effect. 
Pros
Seamlessly blends in with the surrounding grass

Pelletized paper mulch keeps seeds moist

Fertilizer feeds seedlings for up to 6 weeks

Faster establishment and quicker results
Cons
Not meant to grow an entire lawn
The Gulf Kist Seed Centipede Grass Mix provides coated seeds without added mulch, yielding lawn grass most suitable for areas experiencing hotter climate with medium rainfall. So if you want to create a gorgeous green space without having to deal with a lot of chemical fertilizers, you can rely on this cost-effective option. 
Why Did We Like it? 
For starters, the Centipede Grass Seed Mix has the ability to grow grass that stays green throughout the year. All you've to do is feed it twice annually and enjoy the benefits of a beautiful lawn with your family. 
Apart from that, we are impressed with its vigor and thriving qualities in hot climate areas, receiving strong sunlight. Besides, these seeds can also germinate in acidic soil with a low pH level, a virtue mostly missing in other conventional varieties.
Furthermore, the young seedling in their growth stage can create a microenvironment conducive to growth and abundant production. However, the characteristic we want to highlight is that the seeds are capable of controlling damping-off and downy mildew. Therefore, you do not have to sweat about protecting your lawn grass as they can pretty much take care of themselves.  
And with these seeds, you in fact end up saving money as you do not have to invest in sprigging or premium fertilizers as the grass requires minimum maintenance. 
What Could've Been Better? 
You might be wondering what could be wrong about this product, especially when we couldn't stop praising it. Well, to be honest, we are practically thrilled with the overall outcome, once the grass has fully grown. However, for that to happen, you've to follow some elaborate steps meticulously and finally achieve the dream lawn. 
Pros
Grass can thrive in especially hot climates

Does not require a lot of fertilizers

Seeds can germinate and grow in acidic soils

Controls damping-off and downy mildew
Cons
Must carefully follow a series of steps to achieve desirable results
The last entry on our list is the Scotts Turf Builder Ryegrass Mix, considered ideal for beginners and DIY lawn enthusiasts as it requires minimal fuss and maintenance. In fact, this type of grass seed blend is specially formulated to grow and thrive in drought-hit areas with low water dependence.
Why Did We Like it? 
First off, we like the simple 3-step, prepping, applying, and watering process that can lead you to success. Therefore, unlike conventional grass blends, there's no extensive soil prepping and watering regimes to follow. 
Also, compared to uncoated varieties, these seeds have higher water retention abilities, thanks to the special 4 in 1 WaterSmart PLUS Coating. Apart from that, we like the quick and abundant grass production, which makes the product suitable for controlling erosion in high traffic areas.
Furthermore, the seeds are best suited for use on compacted soil, another advantage that you may not always find in other ryegrass options. Moreover, we especially like the fine-bladed texture of the grass as they grow in close-knitted tufts, covering patches, and worn out spots. 
Bottom line, if your lifestyle doesn't really allow you to care for a lawn regularly, this particular grass seed variety is the ultimate choice and solution for you.
What Could've Been Better? 
There are a few reasons why we placed this Scotts item on the bottom of our list, and the most obvious of them is the need for high sun exposure. While it may not be a comment on the quality of the seeds but then again, it's an essential requirement for the grass to grow.  
Pros
Unique 4-in-1 WaterSmart Plus Coating for double water absorption

Ideal for combating soil erosion

Excellent choice for high traffic areas

Require minimum prep and maintenance
Cons
Grass mix needs a lot of sun to germinate and grow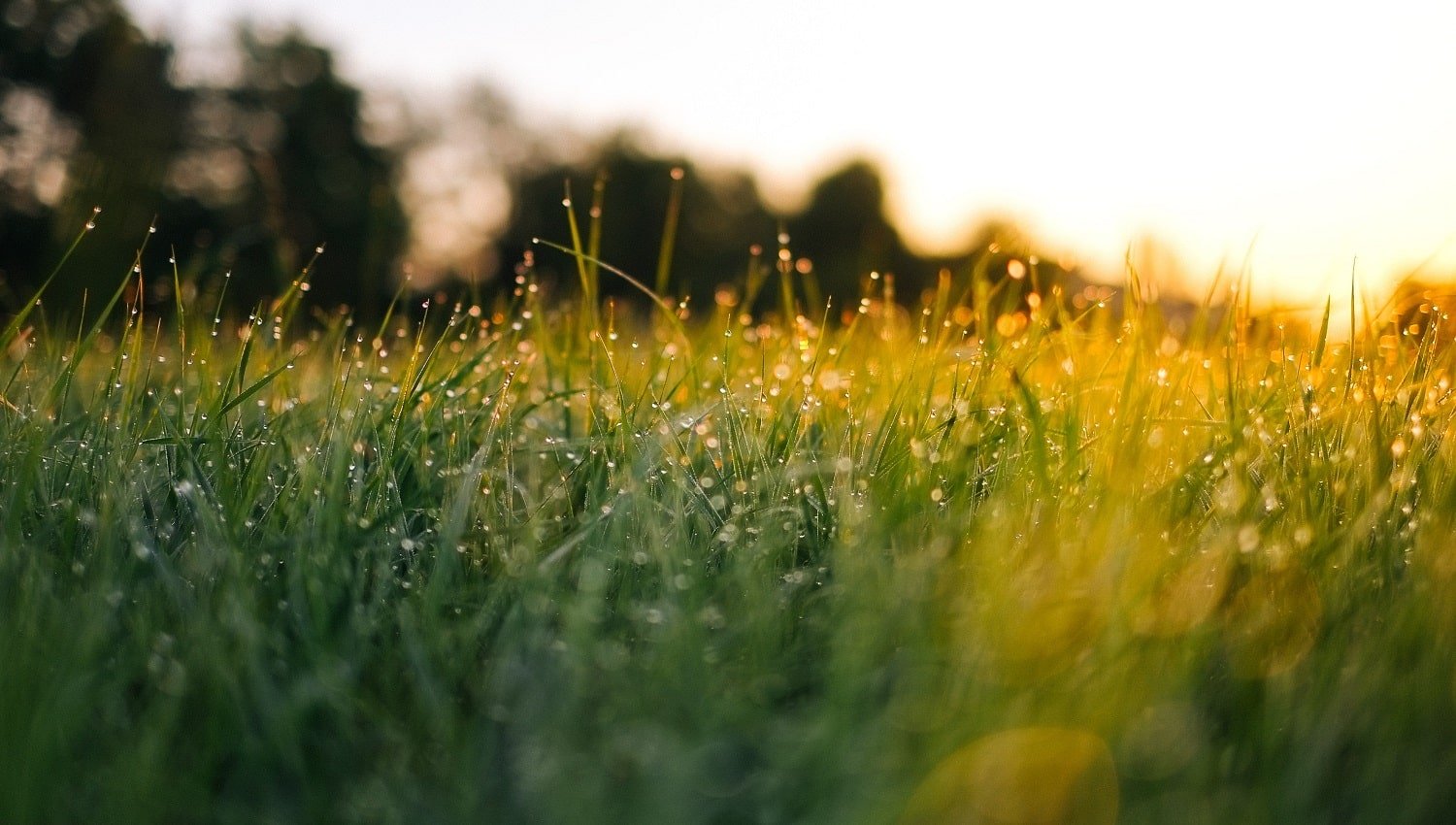 Grass Seed Buyers' Guide
Knowing the 13 best grass seeds available on the market is hardly too much information. You still need to find out which one of these options will grow best in your yard. 
We have briefly listed some essential factors you need to consider when purchasing grass seeds. Read on to know more…
Type of grass
Before investing in a particular product, you must know all about the different mixtures so you can make an informed choice. To explain further, we've categorized the types into:
Straight Seed – You'll often find the label 'straight seed' on certain grass seed types. That's because those packages contain only one type of seed. So if you'd instead go with one kind only as that works best in your region, consider this option. 
Blended Seed Mixtures – Blended seed mixes are composed of different seed varieties of the same species, which capitalize on each others' qualities. And since the grass seeds all belong to the same genus, the grass, when it grows, has a neat and uniform appearance.
Lawn Repair Mix – This variant combines grass seeds, mulch, and fertilizer in one package. We recommend using this for reseeding bare spots in your lawn as it's far more cost-effective than buying fertilizers and seeds separately. Also, the mulch and fertilizer included in the mixture are specifically manufactured for seed in the package.  
Weather Resistance
Do not only focus on the drought-resistant characteristic of the seeds as you must also weigh in if your lawn grass can survive in extreme climatic conditions. Some seeds can thrive in cold areas but wither in places experiencing high temperatures. Whereas, some grass type can only sustain in zones with considerable rainfall.
Therefore, after you choose a type, make sure that the seeds have low water requirements and are more or less self-sufficient in that department. 
Light Requirement
We cannot stress enough how important this factor is as you do want to buy seeds that fail to germinate due to lack of light. So if light is an issue and you intend to grow a lawn under a shade, make sure that the grass seeds can survive with minimum sunlight and develop fully.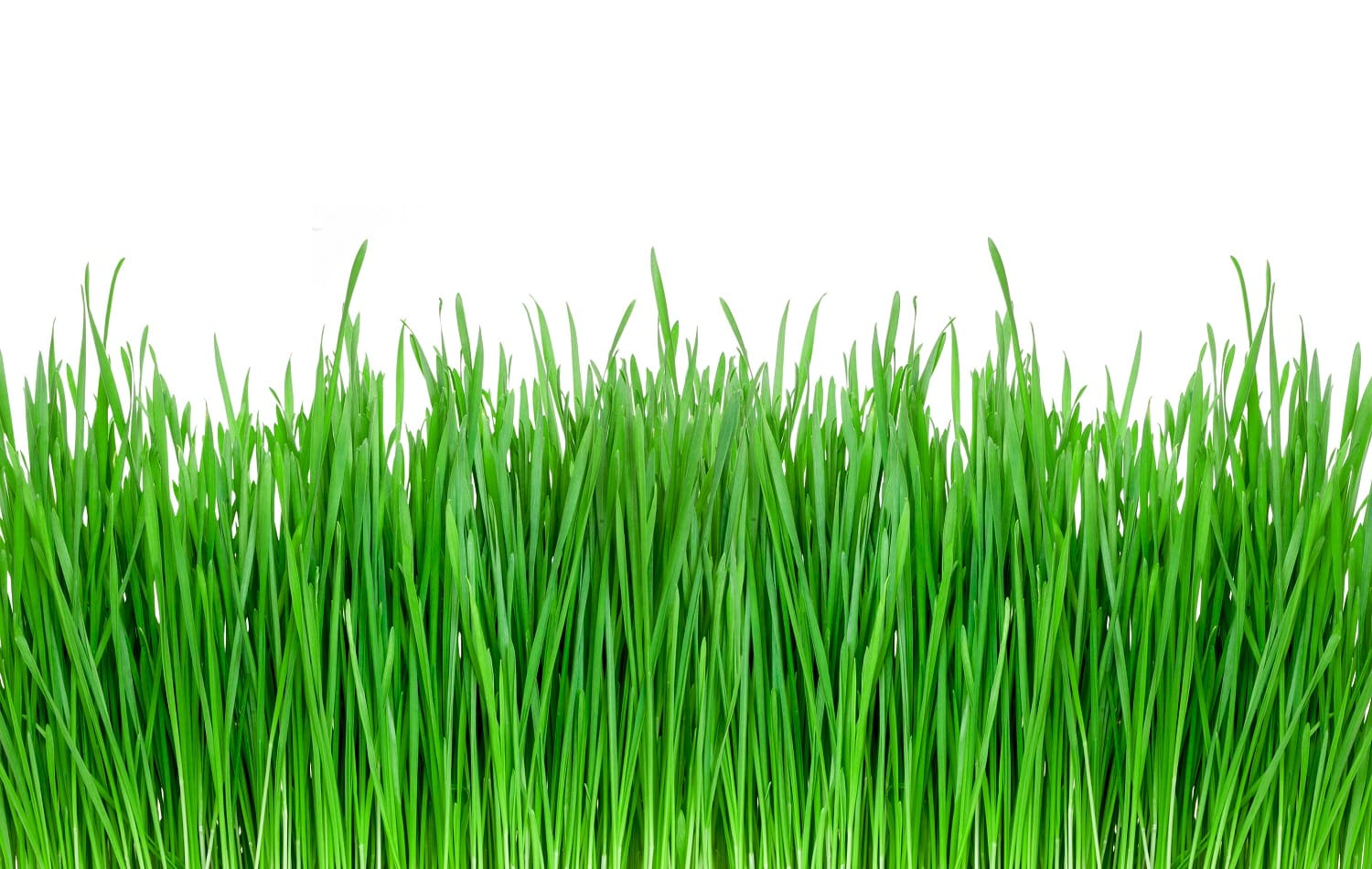 Verdict
Before planting your grass seed across the lawn, realize that preparation is key. You have to ensure that the soil is conducive to growth and follow all the necessary steps before and after sowing for maximizing output.
On that note, we have come to the end of this concise guide about grass seeds. And we hope you were able to pick the ideal option from our itemized selection.
But before signing off, let's head for a quick recap. Scotts EZ Seed Sun & Shade is the best overall, while Hancock's Argentine Bahia Grass Seed Mix is the best water-saving option. Kentucky 31 Tall Fescue holds up heavy traffic, and Water Saver Grass Seed Mixture is the most versatile variant.
Let us know in the comments section below if you agree with our verdict.
Till next time, keep living green!
Related Articles
The 5 Best Lawn Mowers for St Augustine Grass Right Now
Where to Find Good St. Augustine Grass Seed & How to Grow It
7 Best Shoes for Cutting Grass Comfortably | Buyer's Guide
8 Best Artificial Grass Right Now | Buyer's Guide and Reviews
11 Best Mosquito Fogger Insecticide
9 Best Fertilizers for Petunias Right Now
9 Best Fertilizers for Hydrangeas
Does Grass Seed Expire? All You Need to Know
11 Best WiFi Smart Sprinkler Controller 
13 Best Seed Starting Mix Right Now
How Long After Grass Starts Growing Can You Mow It?
Does Grass Seed Go Bad | Expiration Dates Explained
How to Get Rid of Pampas Grass