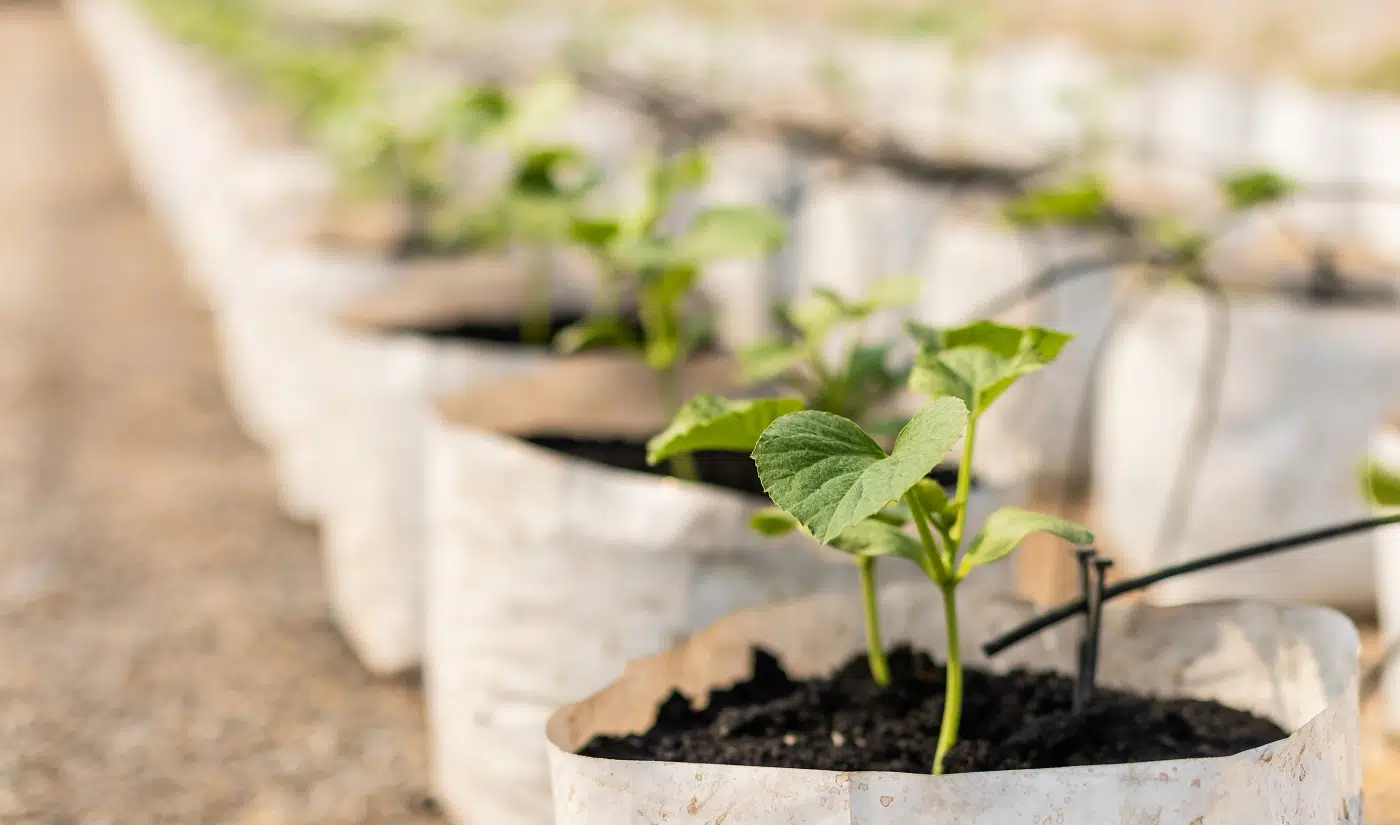 As the sky clears up and spring arrives, you might want to get started with a garden of your own. 
However exciting the idea sounds, most of us back out because of a lack of space or knowledge about growing veggies and flowers. We are here to help you make use of whatever space that you can spare. 
Grow bags ensure that the roots grow well within the bags and will not spread out further. Hence you can plant a number of items in a limited space. 
While many people would choose traditional pots or plastic ones, we do not need to tell you that plastic is not environmentally friendly. On the other hand, these are made of BPA-free material that will not harm the environment. Needless to say, the plastic ones fail this test. 
Moving on, to help you choose the best, we have curated this list of the top 13 grow bags right now. You can read all about it in the sections below. 
So let's get started. 
Best Grow Bags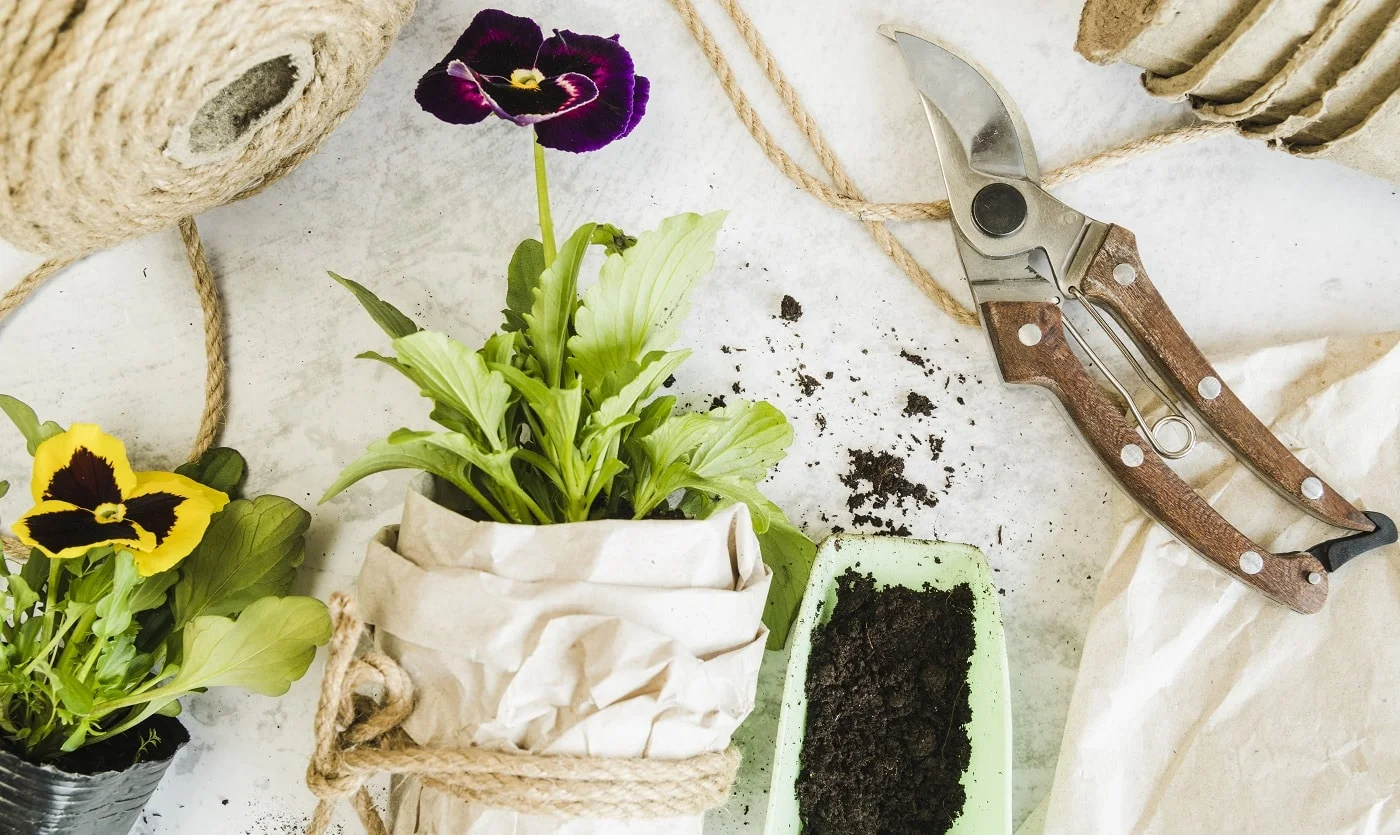 If you are looking for a bag that will promote the healthy and vigorous growth of plants, the VIVOSUN 5-Pack ABCD will be an excellent choice. It is environment-friendly and BPA-free, so if you're shifting to complete organic living, this is going to fit right in. We were very impressed with the reasonable price too.
Why Did We Like It?
To begin with, this bag is made of thick nonwoven fabric, which allows it to stand upright without any support. It is made of 300g of nonwoven fabric, which holds the soil well and will not let it escape. 
Also, we loved the water drainage capacity that this product has. Do not be worried about excess water as it will drain out from the bottom since this fabric has a lot of space for drainage and air circulation. 
Good air circulation is key for roots to grow well. You will have to trim them occasionally so that they do not try to penetrate the bag, but that is not a difficult job at all. It will keep the soil oxygenated and will not provide excess water. 
Thirdly, the automatic air prune feature works very well as it does not allow the roots to get tangled. This, in turn, allows for more breathing space, and the plants can also absorb minerals from it. 
What Could've Been Better?
The only issue we found with this product is with the stitching of its handles. They could have been stitched better, and we found just a single thread connecting the body with the handle. Now, the best thing to do is to get it stitched again to make it firmer; you should not face any further problems then. 
Pros
Made from the lightweight material

Durable, sturdy manufacturing

Allows roots to breathe

BPA-free and environmentally friendly
Cons
Handles are not well-stitched
One of our top suggestions is the OPULENT SYSTEMS 5-Pack Fabric Container, which is made with premium materials and is going to be an excellent choice. There are 8 options available, and you can choose the size according to your needs. Read on to know about its other features.
Sale
Why Did We Like It?
This bag is made out of nonwoven breathable fabric, which works very well with plants. It is sewn with perfection to ensure its durability. We have shifted to using these bags in all sizes, and they have worked pretty well for the last 8 months. 
The bags are specially made to prevent roots from getting entangled and will stop roots from circling and building up. The roots can grow well in proportion, while the soil can drain off extra water. 
What's more, this item has very sturdy handles that allow you to move the bag anywhere. You will not get soil or water on your hands, and that adds to the convenience. In case the bag becomes dirty, it is easily washable, and you can fold and store it when not in use. 
What Could've Been Better?
If you live in an area with a very dry climate, then this bag might not work well. It keeps drying very fast, and the soil dries up with it. In such cases, you will have to water the plant twice as many times as you would normally do. That will keep your plants well-hydrated, and you should not have any further issues. 
Pros
Nonwoven breathable fabric

Excellent drainage capabilities

Built-in sturdy handles

Easily washable
Cons
Not for very dry climates
Up next is a brilliant product known for the convenience that it provides. The WINNER OUTFITTERS FBA Grow Bag is sewn from one fabric, ensuring that it is durable. This could be a great gift for Christmas or Thanksgiving for a plant lover or a gardening enthusiast.
Why Did We Like It?
One important quality of this product is that it has the ability to keep your plants warm in winter and cool in summer. Because of its thick nonwoven landscape fabric, you will be able to keep the roots safe from freezing in the cold. 
It has built-in handles, which are required for easy movement. You can take it around without getting soil or dirt on your hands. Also, the roots are prevented from circling and are air-pruned to provide enough air and water. We found that the plants that are placed in grow bags are growing better than the ones placed in plastic pots. 
Also, the material is environmentally friendly and is 100% BPA-free. It is wide, and you can fit in large plants too. For your benefit, there are 4 sizes available that you can choose from. 
What Could've Been Better?
The one thing we noticed is that it cannot take too much weight. If you do add a lot of soil, then it is best not to transport it. That way, your bags will stay safe and durable. Now that you know it, this should not be a drawback for you. 
Pros
Warming and cooling element

Double handles for better balance

100% BPA-free material
Cons
Cannot take too much weight
We wanted a bag for young sunflowers to grow well, and that is when we came across the Ming Wei Garden Plant Bags. This has worked excellently well for our flowering plants, and we loved its aeration quality. You will be very impressed with the other bells and whistles. Read on to know them in detail.
Sale
Why Did We Like It?
One common problem that people face with planting is the number of insects and mosquitoes that can eat the leaves and gather below plants. This grow bag prevents any of this from happening and keeps all the insects away. 
It also protects the plant roots from changing temperatures and helps maintain an optimum temperature inside. This works for both hot and dry climates as well as cold ones. 
Coming to the material, this bag is made with nonwoven fabric, which is BPA-free and environmentally friendly. This will not cause any issues to the planet and is a better alternative to plastic pots. 
Another great advantage is that you will get an instant refund in case you do not like the product or it does not work out. The company believes in its product, and that gave us more confidence in the brand too.  
What Could've Been Better?
We would like to warn you about one little thing. While the excess water will drain off, ensure that you wipe it off from the floor on which the bags are kept. Otherwise, there could be mold growing on the bottom surface of the bag. 
Pros
The promise of an instant refund

Reduces the risk of transplant

BPA-free and environmental-friendly

Made of 100% nonwoven 260g fabric
Cons
Molds appear if left in the water
If you are looking for huge bags to fit your plants of all sizes, the MELONFARM 5-Pack Bags is going to be an excellent deal. It is known to be sturdy and durable, and you can use it for many years without worrying. The drainage system is perfect, and you are bound to have a great experience with it.
Why Did We Like It?
This item is well-known for its thick, heavy, and nonwoven fabric. It has handles that are very strong and can take a lot of weight. The load-bearing capacity was really impressive when we needed to move the heavy bags from one side of our house to another. 
Also, the product is recyclable. You can use it for as many years as possible and then send it for recycling. Not only that, we could clean it easily, and it takes very less time to dry. 
Further, the roots grow well in the bags, and this increases their survival chance. We have been using it for growing fruits and vegetables which are going to be sold. They survive well and hence ensure a better income. 
This is because of the great moisturizing system that the plant roots get. The water required for growth is not allowed to evaporate and hence provides for enhanced growth of the plants. 
What Could've Been Better?
While the description of online shopping sites does not mention that it is for indoor use, the pack mentions it. Now we were looking for bags for outdoor use, and hence this turned out to be a disappointment. But now that you know it, you can purchase accordingly, and this should not be a hindrance anymore. 
Pros
Built-in handles for easy movement

Sewed well from all sides

Known to last very long
Up next is a brilliant product that is known for its efficient aeration capabilities. The JERIA Grow Bag will impress you not only with its qualities but also with its weaving design. And what's more! You will be getting 12 bags in a single pack. That should suffice for all your plants at one time.
Sale
Why Did We Like It?
Like its peers, this product is also made out of nonwoven fabric, which lets the roots breathe easily. The roots receive the right amount of air and grow to be healthier and self-sufficient. The bags reduce transfer shock that could otherwise lead to stunted root growth. They help in allowing the roots to spread well without getting tangled. 
Next, this item works perfectly in allowing water to drain easily. It allows the soil to drain excess water that would otherwise lead to the decaying of roots. The water can easily flow out while the soil particles will be trapped inside. This will prevent the floor surface from getting dirty. 
Moreover, it comes with built-in sturdy handles that will enable you to carry the bag; however, you want. They are strong and will ensure that the bags can be kept indoors and outdoors. The thick material will keep the roots warm even if you are placing them outside. 
What Could've Been Better?
Although the package description says it is 3 gallons in size, we found that it is near 1.5 to 2 gallons approximately. Now you can grow most medium-sized plants easily in this but think twice before trying to grow any big plants. This was the only issue we had with this. 
Pros
Built-in sturdy handles

Promotes waters drainage

Works for better root development
We are nearing the middle of this list, and our next recommendation is the Adorama 5 Gallon Grow Bags. It is known for its thick fabric and its power to grow plants easily. You can use it for 3 years or even more and hence is proven to be a very durable and effective option.
Why Did We Like It?
First of all, the material is very strong, and it holds its shape perfectly. You will not find it bowing down or slumping at any point in time, even when not filled up with soil. Made of 300g thick nonwoven fabric, this will keep your plants well protected from changing weather conditions and will protect it from freezing weather if necessary. 
Secondly, the premium material will allow water to drain while the roots stay well-protected and safe from sudden changes in temperature. You can rest assured that the water content, temperature, and nutrition level of the plant will be perfectly balanced. 
Further, the handles are very sturdy and will be able to pick up a weight that is 10 times more than the bag. We found that the handle has been reinforced by X-shaped sewing to make it firm.  
What Could've Been Better?
Although water will drain off from the bottom if you pour too much of it, the process is slow. Since its fabric is thicker, you might initially not see any water on the floor, but in the next half an hour, you will be seeing water accumulating. 
Pros
Can be reused for 3 years

300g thick nonwoven fabric is used

Sturdy handles
Are you looking for a product that can be used indoors and outdoors? The Garden4Ever 10 Gallon Grow Bags will be an incredible fit for you. It will help you create that vegetable garden that you have long dreamed of. From herbs and fruits to blooms of different kinds, this bag is pretty versatile when it comes to usage. 
Why Did We Like It?
This product is made of growth-friendly felt material that will allow faster and better development of plants. We loved the fact that the bags were washable, and you can reuse them whenever you wish to. 
It is best to clean them with a mild detergent and leave them in the sun to dry. For storage, you can then fold the dried bags and keep them in a cool and dry place. The bags will not take up much storage space once folded. 
Adding on, these bags are large enough for you to grow herbs and vegetables in them. The material prevents roots from getting entangled and helps air reach them better. This keeps the root structure intact, and you can transfer them to the soil if necessary, very easily. 
Lastly, the built-in handles have worked very well for us, and we have not seen any damage after having used it for 8 months. It has been firmly sewn, and you will not face any difficulties transporting it.  
What Could've Been Better?
Although green thread has been used on top to make the bags look good, we did not particularly like it. The green threads look undone and frayed, and we felt it also got darker over time. The company can get rid of it or use another material that looks better. 
Pros
Washable and reusable bags

Excellent for kitchen gardens

Ample capacity

Circling roots build-up is prevented
Cons
Green threads look frayed
Known for its versatility, the MAXSISUN Heavy Duty Bags is our next addition to this list. It is famous for its efficient soil aeration capabilities and is known as a smart pot because of its breathability. The 20-gallon versions have enough space for cultivating most houseplants and will remain like new for years to come.
Why Did We Like It?
First of all, this product ranks high on convenience. It has X-shape reinforced handles, which will let you transport the bag easily even when it is full of soil. This bag will keep your plant safe as you can shield it from torrential rain or move it in the shade during summer. 
Also, it saves a lot of space and allows the plants to grow well within their specified area inside the bag. You can line them up in the backyard, and you will find that a lot more plants can be grown in bags than in the soil directly. 
You will also be able to reuse the bag and store it when not in use. The thick premium fabric can be washed easily, and it dries pretty fast.
That's not all! We found that it is very useful in growing vegetables like dwarf tomatoes, eggplants, fruits, and pepper, to name a few. Get your kitchen garden started with this product. 
What Could've Been Better?
The only issue with this is that the pack contains 5 bags only. That will mean you will have to buy more packs to begin a kitchen garden or for a backyard setup. The less number makes it slightly more expensive than its peers. But we will not hold this as a drawback because of the list of benefits that come with it.
Pros
Sturdy and thick material

Incredible drainage facility

Known for its convenience

Less risk of transplant shock
If you want a low-cost product that will take care of plants without having to go over the budget, the PHYEX Nonwoven Grow Bags will suit you well. There are 12 bags in 1 pack, and that should suffice. You can also reuse the bags, and they are well-known for their durability. 
Why Did We Like It?
The one feature that stands out here is the plant tags that are provided along with it. You will be getting 12 pieces of these tags for the 12 bags in the pack. This will help you identify the plants and never confuse them with each other. Different plants can have different water and nutrition requirements, and this pack will enable you to keep track easily.
Secondly, these bags have very firm handles on both sides, which will help you transfer the plants whenever needed. The handles stand up so that you can easily see them and pick the bag. Also, the X shape sewing makes them more sturdy and will not tear off. 
Plus, the fabric is very durable and will last you for years if you take care of it. In case it needs to be stored, you can wash it, and it will dry very quickly.  
What Could've Been Better?
The only problem is that this container does not hold any moisture, and hence the water keeps drying up pretty fast. This is especially going to be an issue in places with dry weather. You will have to water the plants every day to ensure the water content remains alright. 
Pros
260-gram nonwoven fabric is used

Firm handles for easy mobility

12 pieces of plant tags included
Cons
Less moisture retention capacity
Do you have a small space to spare on your balcony or in the backyard? This product from Delxo will help you create that dream vegetable garden easily. These bags occupy less space and ensure that the roots grow within them. We were very happy with the 5 sizes available and that turned out to be beneficial for the different plants in our garden.
Why Did We Like It?
We loved its temperature control features. It can keep plants warm in winter and cool during the hot season because of the nonwoven fabric. You will not have to worry about seasonal changes, thanks to this. 
Another benefit is that the fabric allows water to drain completely. This, in turn, will let the roots grow well without decaying. Good drainage is essential for root development, and the plant bag takes care of it. Also, it is very easy to transplant, and you can do it yourself without making a mess.  
The 300g thick and sturdy fabric makes all of this possible. While it is thick enough to make the bag stand without any added support, it also allows enough breathability for the roots to grow well. 
Lastly, the product allows for 100% customer satisfaction, and if you do not like the product, they promise to provide you with a complete refund. This allowed us to trust the brand further. 
What Could've Been Better?
Although the product description mentions a size of 10 gallons, we found that the actual size was much smaller and narrower. Hence, it may not be suitable. If you have small plants that will not grow a lot in size, then these will be perfect, but they are a hindrance for bigger ones. Get a 15-gallon one and that should solve your problem. 
Pros
Perfect for root development

Allows temperature control to counter sudden changes

Instant refund provided if not satisfied
Do you want to harvest root vegetables that typically grow under the ground? Then the BAGOKIE Grow Bags may be exactly what you are looking for. These are unique options that will ensure that you begin depending on your vegetable garden instead of buying them from markets. 
Why Did We Like It?
The problem with vegetables that grow below the soil is that there is no way to check if it has grown completely. But thanks to BAGOKIE for coming up with a solution. This bag has front flaps that hide transparent windows behind it. You can see your veggies grow in the soil and make note of their health and growth rate. 
This viewing window can also be opened, allowing you to take the veggies out from the side itself without having to dig in. This made the process so easy that even our kids could do it. You will not be afraid of damaging the plant, thanks to this. 
Adding on, this bag also prevents over-watering. This lets excess water percolate through and prevents it from accumulating anywhere. Its double-layer walls keep it upright while allowing the water to drip through the bottom.  
What Could've Been Better?
These bags are perfect for outdoor use. So, make a note of it before purchasing. We faced issues because we did not know this initially, but this should not pose a problem for you since you know about it now. 
Pros
Breathable fabric

Easy to drain water

Prevents decaying of roots

Thick walls provide better insulation
If you are looking for an excellent drainage system, then the Gardzen 6-Pack Fabric Pots will be a great choice. It will allow the roots to breathe well and will help your plants to grow quickly. We were very impressed with the efficiency and enhanced performance. Read on to know all about its bells and whistles. 
Why Did We Like It?
First of all, we loved the high-quality premium material that has been used for the body. It is fluffy and is a nonwoven fabric that allows air and water to pass through. The best part about it is that the material is AZO-free and BPA-free, making it environmentally friendly. They can be washed and reused whenever required. 
Moreover, the material keeps the roots warm in winter. It is thick and will prevent the cold from entering. The roots will have the perfect atmosphere to grow and will not be frozen. 
However, if the weather is very cold, we will suggest moving the pot indoors. In hot weather, water the plant every day, and that would keep the roots cool throughout every summer season.  
Overall this product proved to be very beneficial for us. The handles were also very strong, and we were able to lift it easily. You also have 9 sizes to choose from, and that should take care of gardens of any dimension. 
What Could've Been Better?
Although it worked well with our plants, the only problem with this is that it would not stand straight. Whenever we are transferring it, the bag loses shape. We then need to adjust the amount of soil in order to bring its shape back. This can be of a hindrance, and you could add pebbles to make it stand better. 
Pros
Excellent material and great craftsmanship

Promotes quick growth of the plants

Provides sturdy handles for easier portability

Enables the roots to stay warm in winter
Cons
Does not stand straight when empty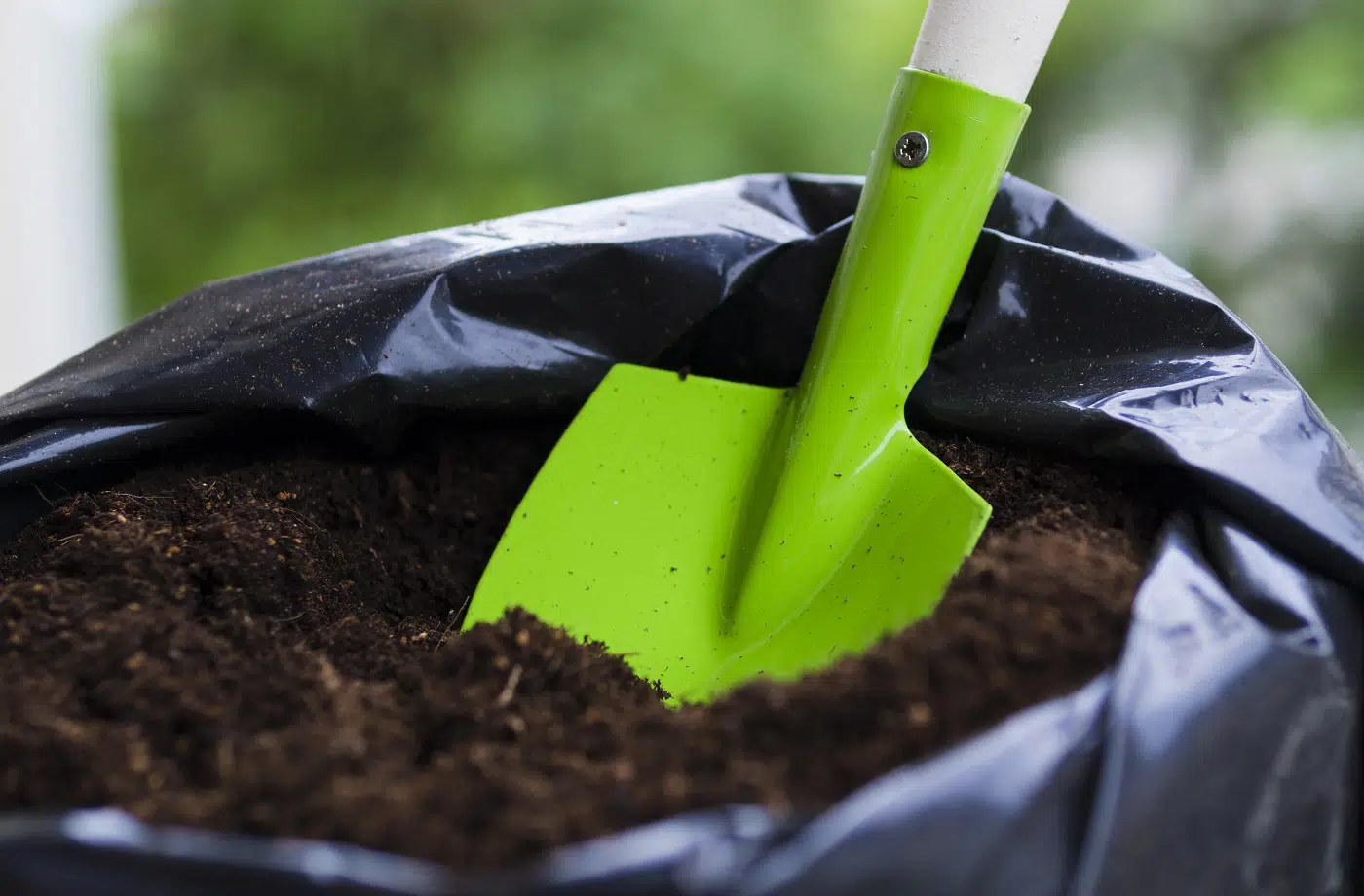 Grow Bag Buyer's Guide
Now that you know all about the top grow bags, we will take you through some of the factors that need to be kept in mind. You must have noticed there are differences in the type of fabric, size, breathability, and durability. 
While some of the products are easily portable, others are meant to be kept in one place. We will tell you about the major factors that have to be kept in mind in order to make a choice. Read on to know all about them. 
Breathable Fabric
For the roots to grow well, the fabric has to be breathable. You have to keep in mind that the fabric is the most important part of a product. Unlike plastic, it needs to allow the roots to come in contact with the air outside. It is best to have nonwoven fabric that will allow water and air to pass through. 
Also, look for sidewalls that will stand upright with no support. This will provide more area for the air to flow in. 
Size
With most grow bags, there are multiple size options available. We might have discussed a certain size, but you will find several size options of the same bag online. Please purchase one according to your needs. 
There is no point in purchasing a 10-gallon bag for a tiny plant that would have easily fit into a 5-gallon one. Remember, a bigger bag will only take up more space and will not allow you to grow more. 
On the other hand, if you buy a small one for your big plant, its roots will not be able to grow well, and the plant may die or not grow any further. Hence contact a local nursery if needed to understand the size of bags that you will be needing. 
Portability and Foldability
The bags must also be easy to store and keep. Look for bags that can be washed and dried easily. Once they are cleaned well, they should be foldable so that it is easy to store them. Now, most bags will not pose a problem, and you will easily be able to do it. 
We would suggest storing them in a cool and dry place so that molds do not grow on the body. 
Durability
Durability is key when it comes to such bags. This is because you will be planting in it, and if the bag tears within a short time, you would have to go through the lengthy process of transferring it. So, look for nonwoven fabrics as these are less prone to splitting and tearing. The sidewalls are stronger in such cases, and the bag would stand upright. 
Also, check if the handles are well-stitched. In case they are not in place, you can ask for a replacement or get it stitched by a local tailor before using it. The handles should be strong enough to carry the entire weight of a bag filled with soil and a plant.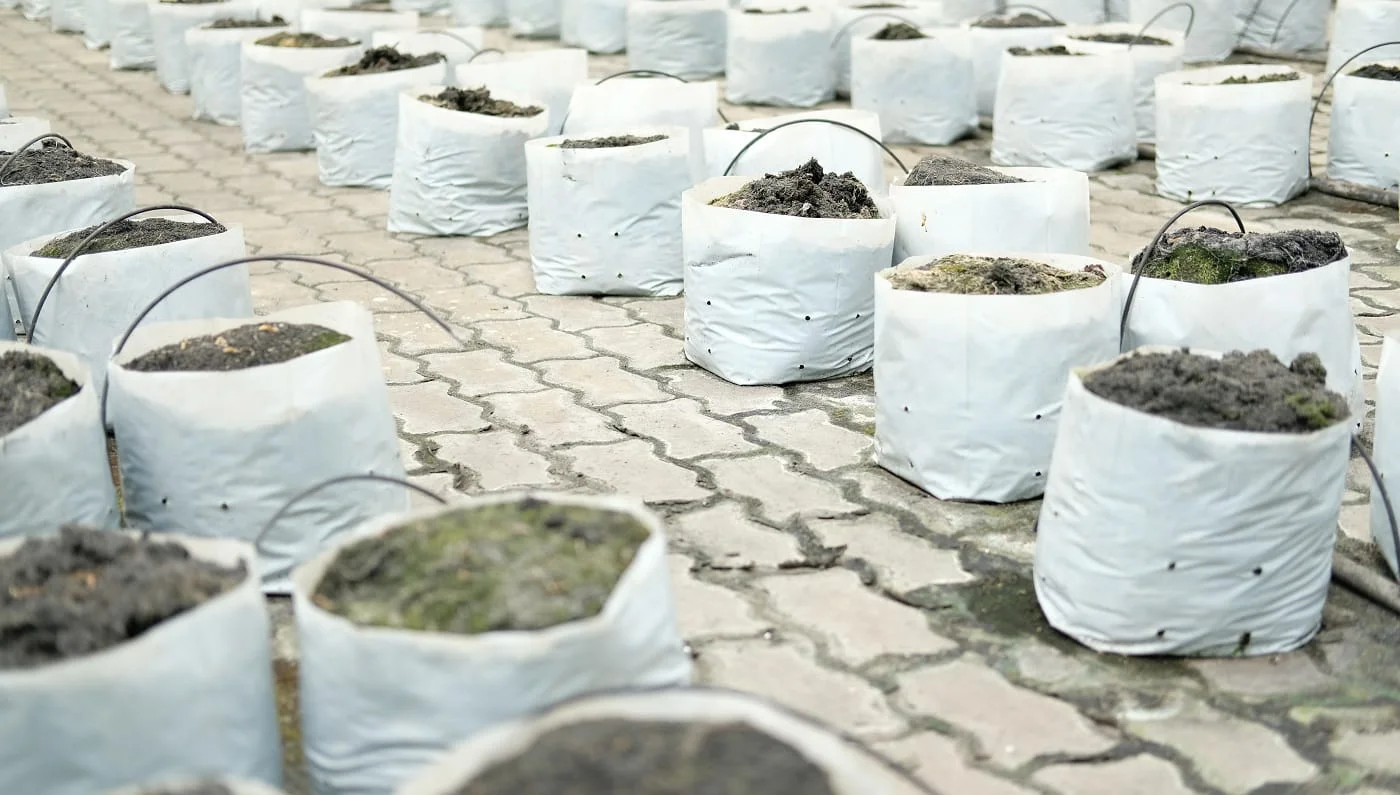 Final Words
Once you have decided on the grow bag that will fit the best, ensure that you line its bottom with clay pebbles. These provide a sturdy base and will help you with drainage.
Also, make sure that you use the kind of soil that suits your plant the best. You must already know that plants need different types of soil to thrive, and hence this is a crucial step. 
With this, we have come to the end of the guide. But before we take our leave, let us do a quick recap of our favorites. The VIVOSUN 5-Pack ABCD is a great choice that will take care of root development in an environmentally friendly way. 
If you are looking for a premium product, the OPULENT SYSTEMS 5-Pack Fabric Container will suit you well. Coming to convenience, the WINNER OUTFITTERS Grow Bag is an excellent choice. 
On this note, we will take our leave. Happy shopping! 
Related Articles
13 Best Fertilizer For Blueberries 
13 Best Organic Lawn Fertilizer 
13 Best Fertilizer for Tomatoes  
13 Best Fertilizer For Succulents Reviewed 
13 Best Fertilizer for Hibiscus 
13 Best Liquid Lawn Fertilizer Right Now 
9 Best Fertilizers for Hydrangeas
9 Best Fertilizers for Petunias Right Now
11 Best Fertilizer for Citrus Trees Right Now 
How to Grow Cilantro Indoors Easily 
13 Best Fertilizer for Green Grass
11 Best Lawn Fertilizer Options
13 Best Fertilizer for Vegetable Garden
7 Best CFL Grow Light | Buyer's Guide
Why Are My Solar Lights Not Working? [Answers & Solutions]
11 Best Full Spectrum LED Grow Lights to Consider
13 Best Potting Soil For Herbs To Consider Today
13 Best Backpack Sprayer [Buyer's Guide]
13 Best Fertilizer for Palm Trees 
13 Best Fertilizers for Zoysia Grass