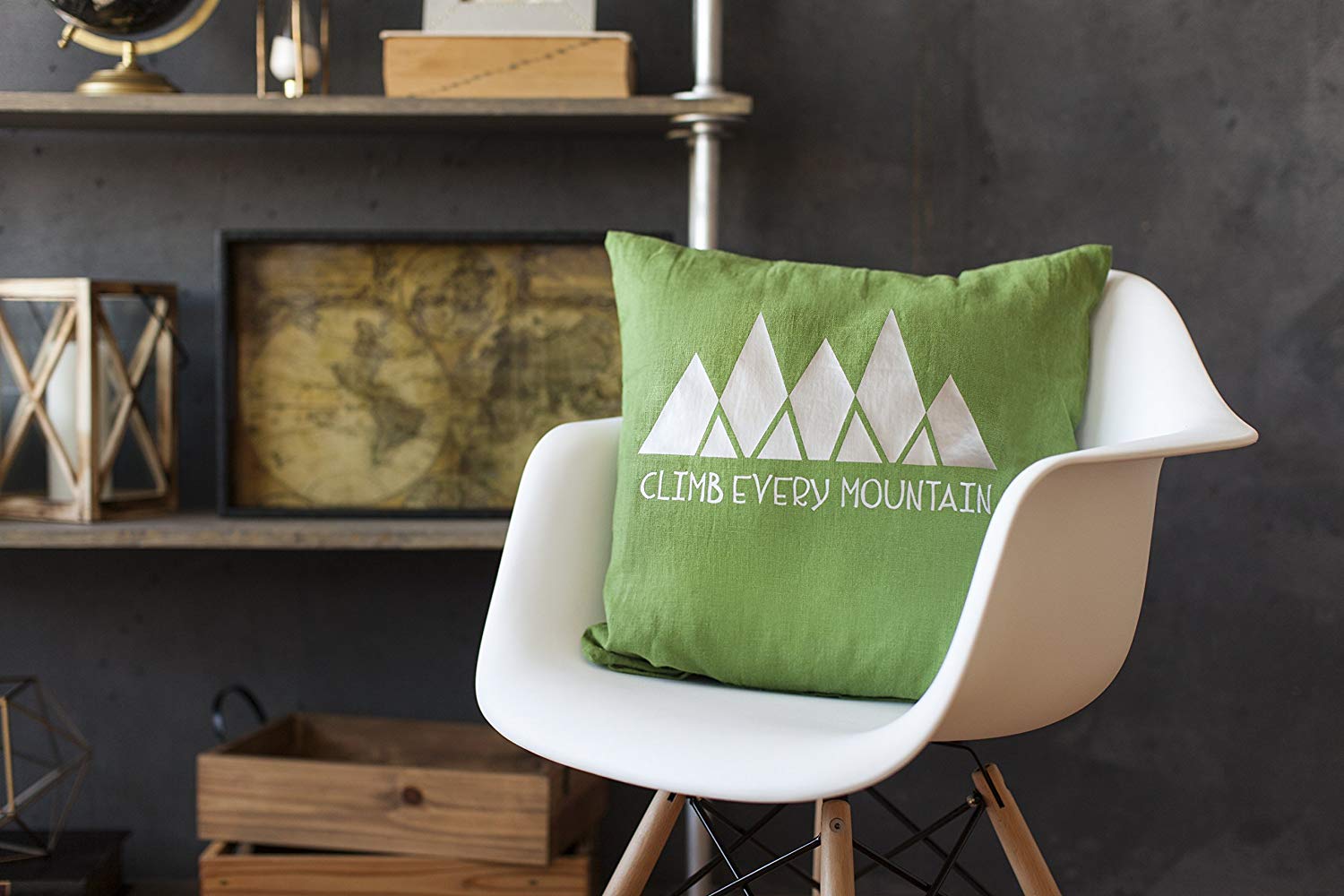 Silhouette Cameo is a modern age gift for crafters. It's a low cost cutting machine that when given to a creative person can do wonders. 
I got mine a while back and I've had so much fun with it that I can't recommend it enough to everyone I know. Some of my peers have even started using it extensively on my recommendation.
Even my kids make little projects for school with this wonderful machine. It makes them stand out from the rest of their classmates because all of their projects no look more crafty and beautiful.
If DIY and craftwork pique your interest, a silhouette machine can be an amazing experience for you. For that, I have come up with some of the best heat transfer vinyl options that you can use if you get one yourself. Even if you are already an avid user, some of these options can surprise you! 
So, let's start with some products that are great for newcomers. These products are simple and reliable so that you can test out some basic designs and get handy with the entire game. Even though I say that these products are for beginners, I believe that even the veterans will find these interesting because of their price and amazing quality.
Best Heat Transfer Vinyl [HTV]
Angel Crafts is an excellent offer that comes in a pack of 12 sheets that come in 12"x10" dimensions.
I love how the sheets are thin because then it doesn't pop out – forming its own layer – when I apply to mugs, shirts or any other surface.
Even though these are thin, doesn't mean these are flimsy. These sheets are of great quality and they retain their quality forever. And because these are thin and stick to the surface so well they never chip out like some of the other cheaper vinyl variants. Honestly, I was pleasantly surprised by how durable these are.
It's not just me, crafters online are raving about Angel Crafts product in comments and reviews as well. And since these come in a variety of colors, you can let your inner creative spirit go all out.
Because of its inexpensive pricing I deen this product perfect for newcomers as well as veterans.
Siser EasyWeed is a reputed brand in the market of heat transfer vinyl. Like the Angel Crafts, these come in a variety of colors as well. And these sheets are of amazing quality like the previous entry. The sheets are thin as well – they don't form a thick coating.
And of course, these also are very durable and stick really well to the surface. But unlike the previous entry, these come in a bigger size – 12"x15" – which is great for bigger designs. Users online have also mentioned that it works fantastically with Silhouette Cameos and it's straightforward to make out smaller designs on these sheets as well.
The quality of this product leaves no room for complaints. The material retains for ages and the colors are vibrant and attractive. I have used these on big sheets of clothes and not only they are as good as new till now but the colors steal my heart.
Overall, the quality is great and the colors are fantastic. So, if you are in the market for larger sheets, then look no further because these do the job splendidly.
Cheap vinyl can make it hard for a cameo to weed out finer designs. Unlike those, EZ Craft USA vinyl products are quality materials that weed out amazingly well.
I was amazed at how defined the edges were on the inner parts of my design when I was working with it. And the edges are not weak either.
This bad boy comes in a pack of 40-sheets and in different vibrant colors which is an amazing bargain. Some of my peers have gone out of their ways to make hat and glass designs with this product and their results were nothing but astounding.
Cameo users snatch these sheets on the first site since they are so well made and perform excellently even if the designs are meticulous or refined.
It's one of the most beloved vinyl options for a reason and I can't recommend this highly enough if you are looking for a stack of sheets to go crazy with.
Something extra!
The following entries are for more nuanced and more creative projects. These have different kinds of textures and qualities – offering something new and unique on the table. There are many vinyl options like these online, so I have come up with some of my favorites to help you get started.
Firefly Craft sheets come with glitter and in a variety of color – more than 30 colors in total.
The pack comes with 3-sheets and are relatively large in size – 12"x20". These sheets are of excellent quality and will need a few extra bucks than our previous entries.
But I'd say that this premium is worth it because everything made with these sheets will tsnad out. You can easily work on these sheets with any Cameo machine and the end result will always look beautiful.
There's no hassle involved because the sheets also come with instructions for the Cameo machine in which the output will be the best.
The experience is fantastic and even reviewers online love this product. And I personally love the unique color options these sheets have – like cupcake color pack.
The amazing quality, a variety of eye-catching colors and glitter make these sheets an amazing vinyl option for everyone.
Cricut is an alternative option to Silhouettes in the vinyl market that you can use in a Cameo. Many people prefer Cricut over Silhouettes because of the way these stick to materials – still, I'd say that it's just personal liking.
I'd say that if you are a newcomer, go ahead and try Cricut vinyl options as they work excellently and there are some variants that can steal your heart.
One of them is the lite iron-on roll that comes in more than 20 colors and is a steal for the money. The colors are great and so is the quality of the print. The sheen is of premium quality and is unparalleled by any other lower-end variants.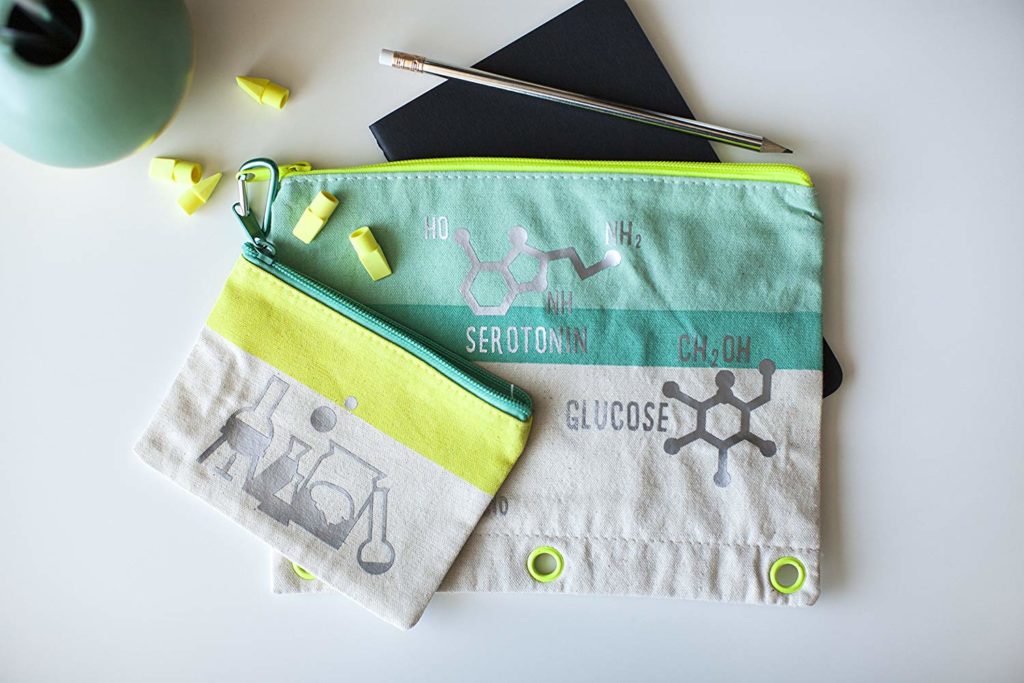 A Look at Products from Silhouette
Silhouette provides a great range of products for its own machines. Although I'd recommend these kits mostly to beginners, veterans can join in too because these are extremely handy.
I'd recommend the Silhouette Heat Transfer Starter Kit for beginners. It's a handy little kit that is very helpful – as it was for me.
It comes with some quintessential tools, some instructional guides and a variety of vinyl sheets to get creative.
If you want to get more crafty or have been using Cameo machine for a while now, then try Silhouette's Glitter Heat Transfer pack. Like the Firefly Craft mentioned earlier, these come with glitter sheets but also has other tools and guides included.
There are 12 sheets in the back which are pretty huge in size – 12"x36". The quality is splendid and the material is extremely durable.
There are also some basic options that Silhouette offers like the basic heat transfer vinyl sheets which are great for simpler projects. These come in 9"x36" and have more than 30 color variants. Perfect for any kind of project that you want to keep simple and straightforward.
What's the Best Vinyl for You!?
The most important thing about crafting with vinyl sheets is, of course, finding the right vinyl sheets for you.
I recommend going out and trying a variety of vinyl brands to find the right one for you. Don't just tunnel yourself on the first brand you come across and works okay. Try other brands and other variants of sheets, you might just find something better.
I strongly recommend experimentation here because vinyl sheets are relatively inexpensive products and I've done a lot of testing myself before I settled on the products I have mentioned in my list.
Although I am sure that you'll find great products on this list, I still believe that you should try other brands as well that I haven't mentioned in this list. Sure that Silhouette, Siser EasyWeed, and Cricut are amazing brands that'll do you justice but you may just find something better for yourself that I haven't mentioned here.
Final Words
So that's it! I've mentioned all that is needed to get started with crafting and DIYing with Silhouettes Cameo.
These are all the fantastic brands that I have come across over the time I have been crafting and I hope that you love these products as well as I do.
Of course, that doesn't mean that you should stop experimenting with different products, even if you find the right one for you. Crafting is all about experimenting and trying new things.
With that, I hope that this guide was helpful to you and I wish you well for your crafting endeavor! Have a great time.
Related Articles
9 Best Printers For Heat Transfer