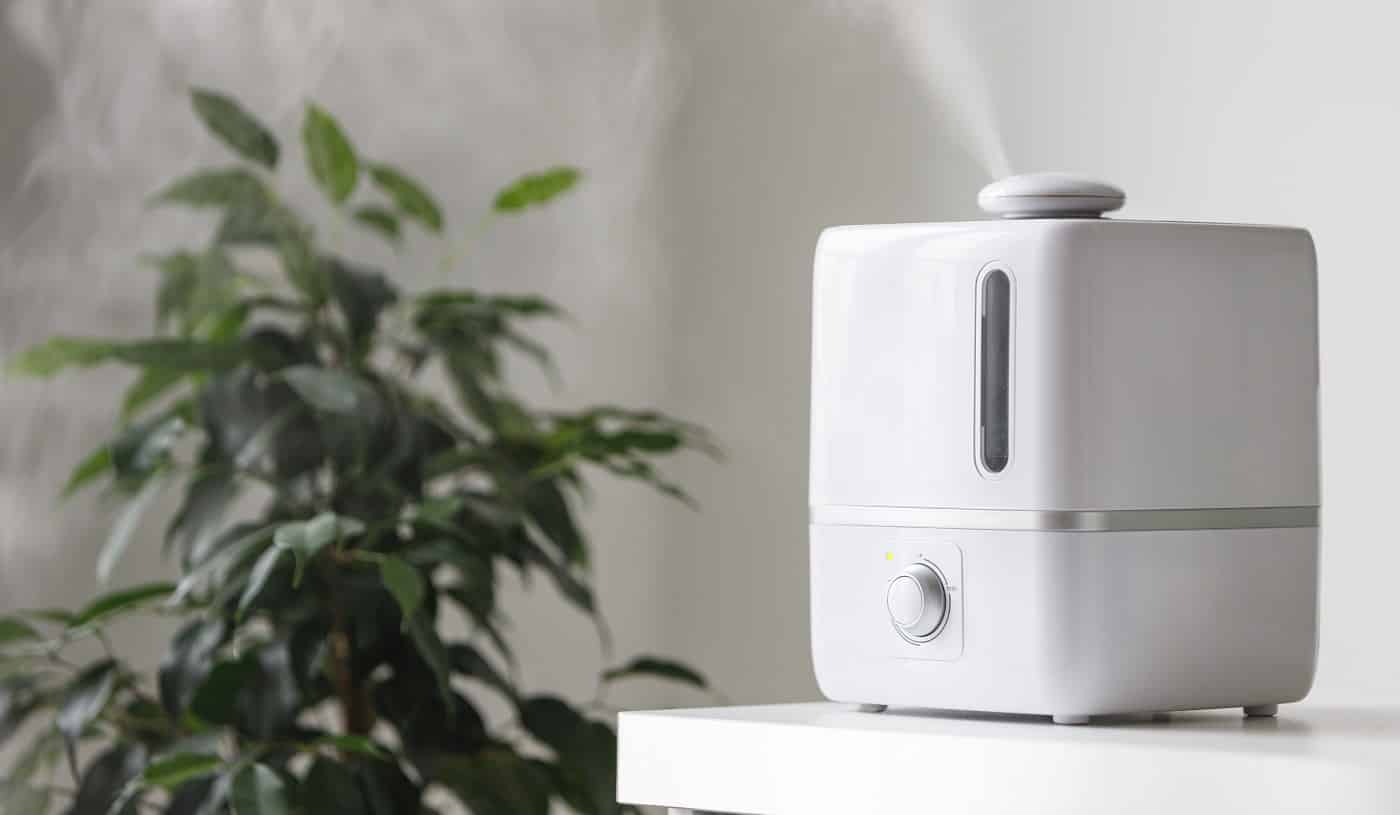 Growing healthy and beautiful plants requires a lot of care and maintenance, whether it is indoors or outdoors! 
Thus, you need to make sure that your indoor plants get the optimum moisture level, besides fertilizing and watering them regularly. And that's where humidifiers can help you out, since they can produce a healthy mist flow that lets the plants grow and flourish. 
But choosing an ideal humidifier for your plants can be difficult since there are hundreds of options available out there. 
So, to make your task easier, we have brought you this carefully curated list of the 7 best options to consider. 
Read on to know more.
Best Humidifier For Plants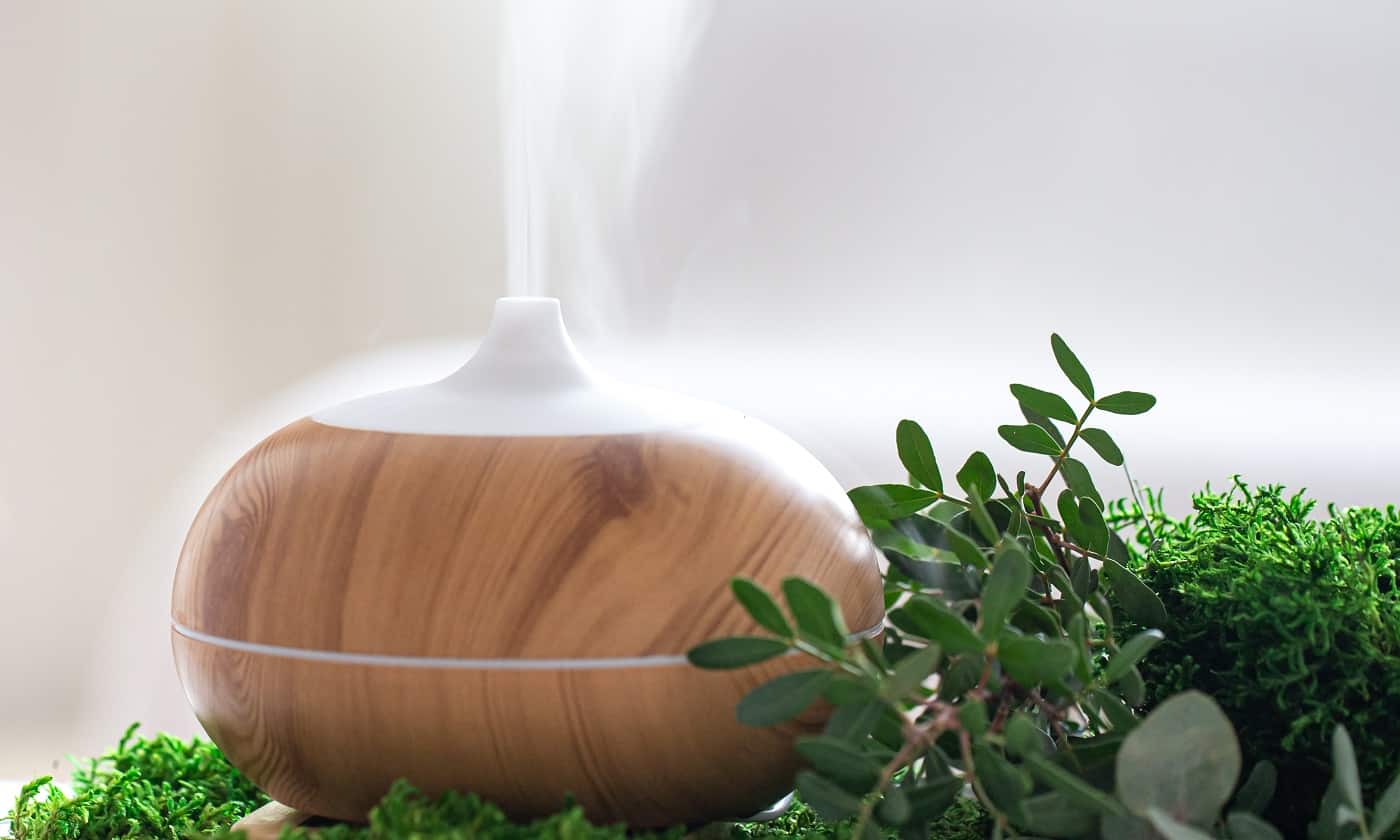 Sale
Providing your plants with the right moisture to flourish is more convenient than ever with this compact, portable humidifier from Geniani. By maintaining the optimum level of humidity, it facilitates healthy growth of the plants and also has quite a few other applications. You even get a beneficial 1-year warranty on this product. 
Why Did We Like It?
First of all, we really liked the two modes offered by this humidifier to activate the mist, namely intermittent and continuous. These two modes let us adjust the flow of environmental humidity, according to the plants' needs. As such, we could get just the humidity level that we wanted at any point of time.
And the change occurred within minutes of pressing a convenient button provided on the humidifier. Thus, there were no hassles involved in operating the product as well. Also, it has a capacity of 0.06 gal which is sufficient for using it throughout an office day or an entire night while sleeping.
Plus, you can use it for moisturizing your skin or even to humidify the car while traveling. Lastly, it can deliver pretty much silent operation, thanks to its operating mode of less than 30 dB.
What Could've Been Better?
The only downside of purchasing this product is that the cleaning process is a bit complicated. There is an atomizer which needs to be treated once in a week with acetum, then kept for sometime and scrubbed with any brush afterwards.
Apart from this, some other parts also require thorough cleaning. So, maintaining this humidifier will require much more effort than other products.
Pros
Two mist flow modes for better humidification

Perfectly portable

Has many applications

Delivers a very silent operation
Cons
Cleaning process is complicated
You can also go for this advanced humidifier from Levoit which helps to create the ideal environment for the growth of all your indoor plants. What does the magic is its high-quality moisture control mechanism which helps maintain a healthy level of humidity throughout. Note that this product comes with a 1.05 gallon tank and weighs 3.5 lbs. 
Why Did We Like It?
We begin by discussing the capacity of this humidifier since it seemed to be the most significant feature. It can hold 1.05 gallon of water at a time, which makes it capable of humidifying any space for as long as 40 hours.
Further, it can control the moisture over a range of 24-35 sq m within any space, which makes it suitable for medium-sized plant nurseries as well. Notably, this product can also be connected to Alexa, VeSync, or Google Assistant on your smartphone, allowing you to control the humidity level more conveniently.
Also, the humidifier turns off automatically whenever the level of water is low or the tank is detached from it. This way, it becomes very safe to handle. And that's not all; it has a silencer which keeps the sound level lowered to 25 dB and can be detached easily to clean it up.
What Could've Been Better?
We found that the product had to be turned upside down for refilling it and there was no handle on the bottom part. This made the refilling a bit of a hassle, which is why we felt the design of this product was not convenient enough. Also, the grab handle that is present on the upper part can be accessed only after removing the top cover.
Pros
Large capacity lets you humidify a place for 40 hours

Suitable for medium-sized plant nurseries

Comes with convenient auto turn-off feature

Sound is kept lowered at 25 dB
Cons
Refilling not convenient enough
This humidifier from PARIS RHÔNE helps to maintain a healthy environment by controlling the relative humidity of any space. It provides you with clean moisture that is conducive for ideal plant growth and is also quite easy to operate and maintain. Note that this humidifier has a tank with a volume of 1.06 gallon and weighs 3.7 lbs. 
Why Did We Like It?
The best thing about this product is the convenient LED display provided on it, which gives you an accurate reading of the RH at any point of time. It consists of a humidistat that is built into the machine and also allows you to adjust the humidity by three levels of mist flow. 
Also, we were really impressed by the microporous cartridge which filtered all the bad odor and harmful microorganisms from the water. This way, the air consisted of fresh and healthy moisture only. 
Another noteworthy feature is the set of two modes, namely the sleep modes and the nightlight mode. So, you can either turn the LED screen off or keep the nightlight on before you sleep. Lastly, the built-in handle on the water tank helps in refilling the humidifier easily and also lets you clean it conveniently. 
What Could've Been Better?
The only drawback of this humidifier is that the tank has a small opening which makes it difficult to clean its inner surface. To deal with this problem, you can drop in small cartridge cleaning balls which help to clean up any dirt accumulating on the surface.
Pros
LED display gives accurate reading of RH level

Lets you adjust humidity by three levels

Cartridge balls filter harmful microorganisms from the water

Allows you to sleep with the nightlight turned on
Cons
Inner surface of tank difficult to clean
Sale
Next, we've picked this efficient mist humidifier from Magictec, which offers all-day-long humidification and is quite simple to use. It incorporates a number of top-notch features that help provide the perfect environment for plants to thrive and also a refreshing atmosphere in any room. This model comes with a tank of 0.66-gallon capacity and weighs 2.35 lbs. 
Why Did We Like It?
First and foremost, this product offers just the right level of humidity that any place requires. This is made possible by the 360" spray nozzle and the adjustable knob. While the nozzle helps to direct the mist flow to the areas which need moisture, the knob helps you control the flow. As such, the humidity in any room can be set at the desired level. 
Moving on to its capacity, the product lets you keep your room humidified throughout an entire day. What does the trick is the capacity of 0.66 gallon can work for 24 hours, which also ensures that your plants get the ideal humidity level all through the night as well. 
Finally, the automatic turn-off mechanism ensures that your humidifier shuts off safely when the water has been used up. 
What Could've Been Better?
Although we had no complaints as such with the efficiency of the product, we hoped the refilling could be done from the top instead of the bottom. That's because each time the humidifier was taken off the bottom base, water started dripping everywhere. Following this, the refill has to be turned upside down, which again causes water to spill out. 
Pros
Offer the right humidity level

Adjustable knob lets you control the flow

Keeps your room humidified throughout the day

Shuts off safely when water is used up
Cons
Refilling has to be done from the bottom part
Sale
Offer your plants and as well as your family healthier air to breathe in by bringing home this humidifier from Everlasting Comfort. It helps to better the quality of air in your room in a number of ways and is designed using the latest technology. Weighing 3.1 lbs., this product comes with a convenient cleaning brush and sponge which is dustproof. 
Why Did We Like It?
To begin with, this humidifier offers you a water capacity of 1.6 gallons, which is greater than even the Levoit Classic product. Thus, a tank-full of the humidifier lasts for as long as 20-50 hours and effectively humidifies up to 500 sq. ft. of space.
Also, we were surprised as well as amazed by how efficiently this product worked without any filters. It produced an equally pure and healthy mist flow through the convenient nozzle, which could be rotated by 360° to adjust the direction.
Further, it has a water inlet that is 90 mm wide to allow easy refilling and cleaning up, without any spilling. Lastly, there is an LED indicator which shines red when the water level has reached a particular low point.
What Could've Been Better?
We have no complaints regarding the efficiency of this machine, but if it is left to work overnight, it might make the room a bit foggy by morning. So, you need to open the door or window, and it will be cleared within a couple of minutes.
Pros
One tank-full can humidify a place for 20-50 hours

Saves time and is cost-effective

Nozzle can be rotated by 360°

Wide water inlet easy to refill and clean
Cons
May make the room a bit foggy if left working overnight
Sale
This humidifier from Raydrop lets you and your plants stay healthy even under extremely dry weather conditions. It helps to make a room more comfortable and is loaded with a number of wonderful features to provide the desired performance. Note that this humidifier comes in a convenient oval and vertical shape and weighs 0.45 gallons. 
Why Did We Like It?
The convenient dial knob of this humidifier caught our attention since it enabled effective control over the mist flow. By selecting a favorable mist output, you can fully control the humidity level and thus better the air quality considerably. 
As for the safety of operating this humidifier, it came with an efficient automatic shut off system. It also had a red indicator to alert you when the water level was low. 
Further, this product delivers a whisper-quiet performance, and doesn't produce any noise of the fan operating or of water gurgles. Hence, you can place it in the bedroom for getting healthy mist flow without having to worry about any sound. Additionally, one tank-full of the humidifier can deliver as much as 10 hours of continuous mist flow. 
What Could've Been Better?
The only drawback of using this humidifier is that it is not built with very long-lasting material. As such, you might observe cracks on the external surface after using it for a couple of months. This generally happens when the material is not sturdy enough to hold hot water and also gets affected by the steam that the humidifier produces.
Pros
Enables effective control over mist flow

Safety indicator to signal low water level

Delivers a whisper-quiet performance

One tank-full can deliver 10 hours of mist flow
Cons
Material not sturdy and long-lasting enough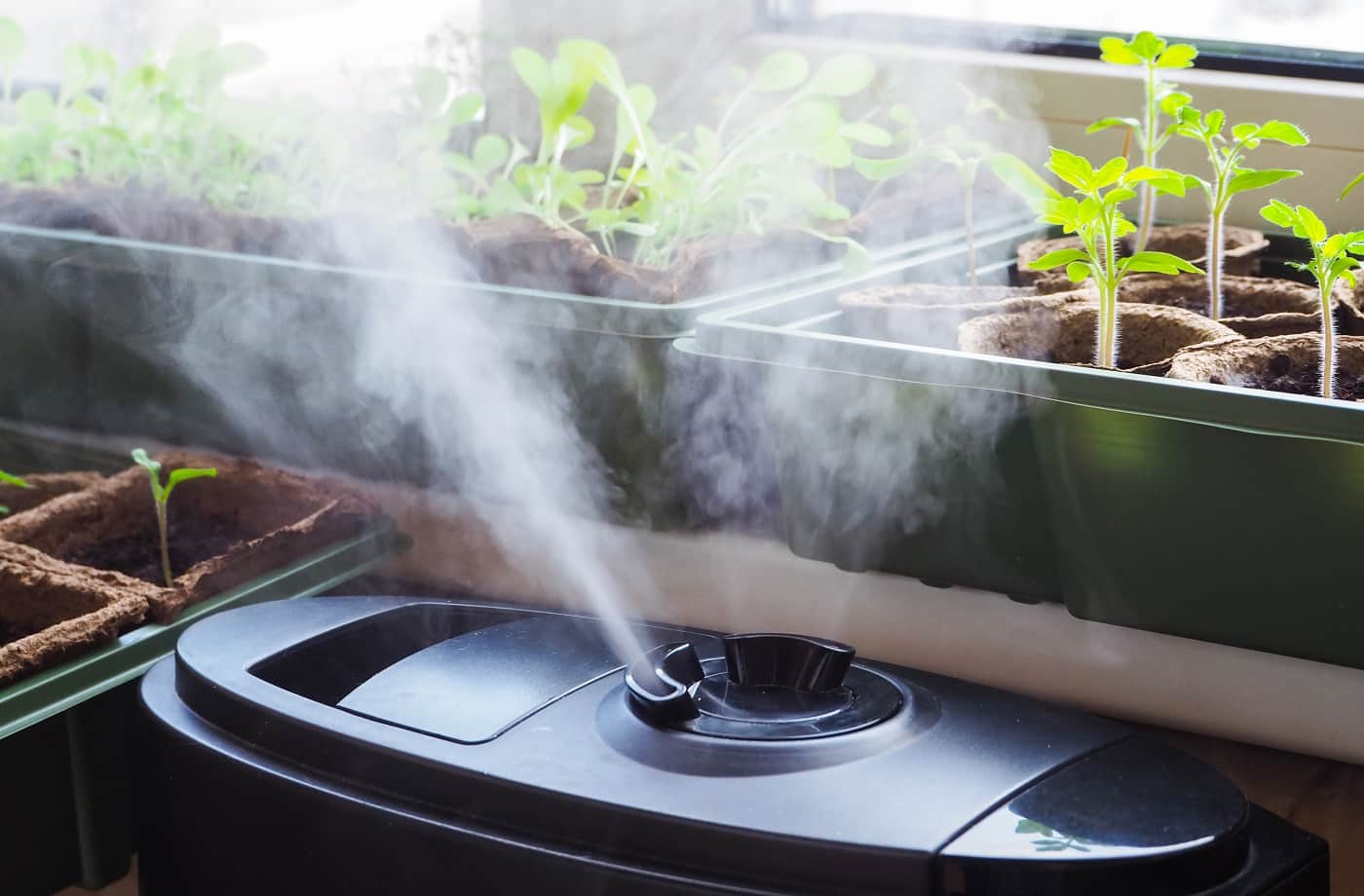 Humidifier For Plants Buyer's Guide
Before proceeding to choose a suitable humidifier for your indoor plants, it is essential to consider your needs and preferences. The perfect humidifier will have all the features needed to provide an ideal mist flow that keeps your plants strong and healthy.
Here are the features you must look for in any product while making a suitable choice.
Humidity Settings and Output
Note that for providing the ideal air quality, a humidifier should release as much moisture as the room temperature. If it releases too less or too much moisture, that might alter the temperature.
To make this possible, high-quality products are designed with efficient controls for mist output to match the ideal air environment. Hence, it is essential to check the humidity setting and output while going through the details of any product.
Noise Level
This is an important factor to ensure that you can have a peaceful environment while getting the ideal air quality. Note that all products don't produce the same level of noise. And especially if you spend more time near your indoor garden, it is essential to consider a product that has a low noise output. Generally, an evaporative humidifier will produce more noise compared to an ultrasonic model.
Tank Capacity
The water tank is the main source from which the humidifier generates the mist. Hence, it is also a crucial factor to consider while choosing an ideal humidifier for your plants. Note that the size of the water tank is proportional to the duration for which a humidifier can function. Hence, the larger is the tank, the longer will your humidifier run without having to shut it off and refill it.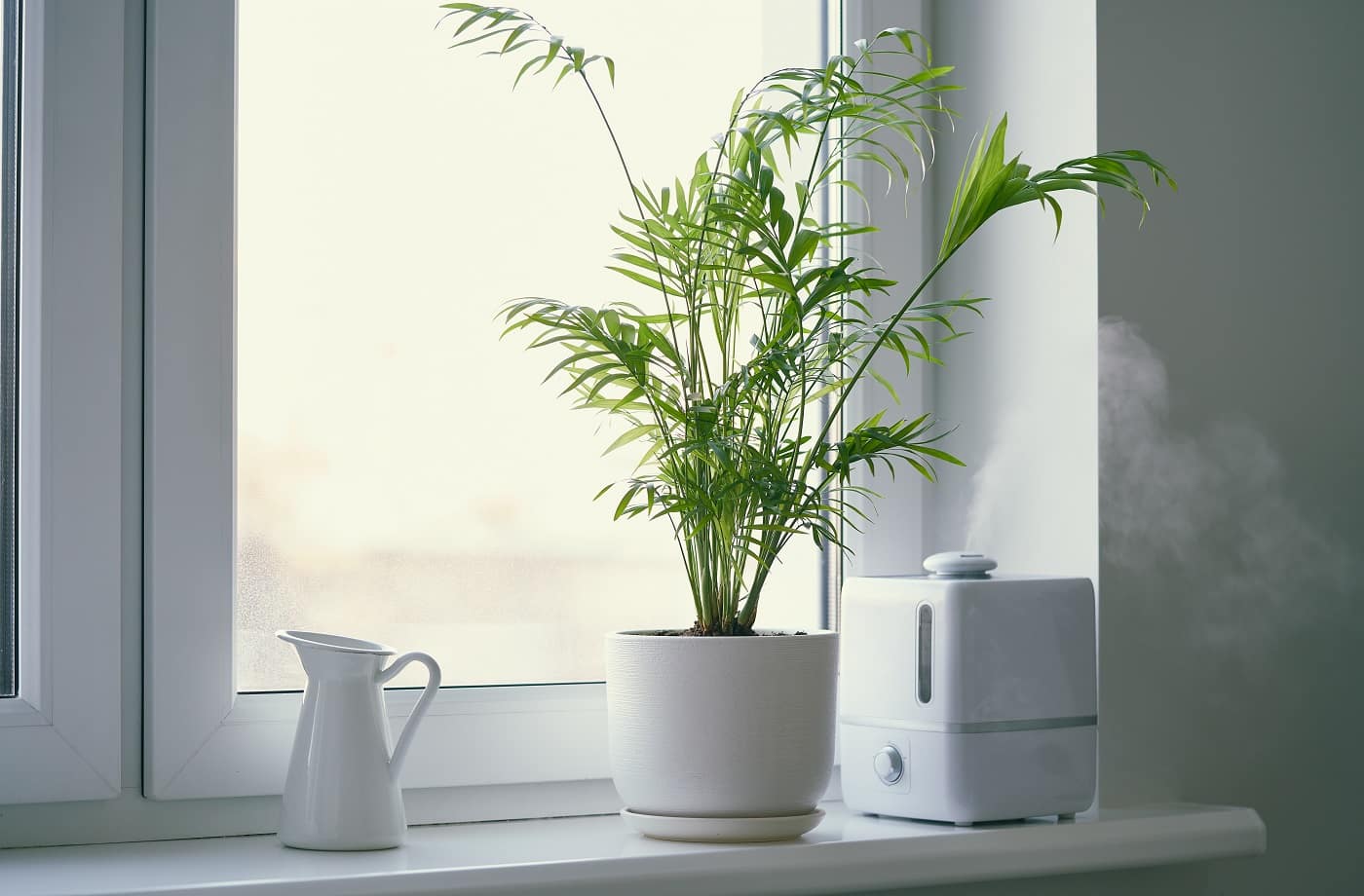 Best Humidifier For Plants Verdict
With this, we come to the end of this guide and we hope you'll be able to choose the best humidifier for your plants now. 
But before we sign off, we would like to highlight our favorites from the list. If you are on the lookout for a high-performing product for a medium-sized indoor garden, the PARIS RHÔNE Ultrasonic Humidifier will be a perfect choice. 
On the other hand, if durability and cost-effectiveness are your major lookouts, the Raydrop Cool Mist Humidifiers will be a great option to go for. 
Let us know whether you agree with our verdict in the comments section below. 
Bye for now, take care! 
Related Articles
8 Best Crawl Space Dehumidifier
9 Best Dehumidifiers for Basements
10 Best Humidifiers For Asthma
10 Best Urpower Essential Oil Diffuser
What Size Humidifiers Do I Need?
15 Best Commercial Dehumidifier