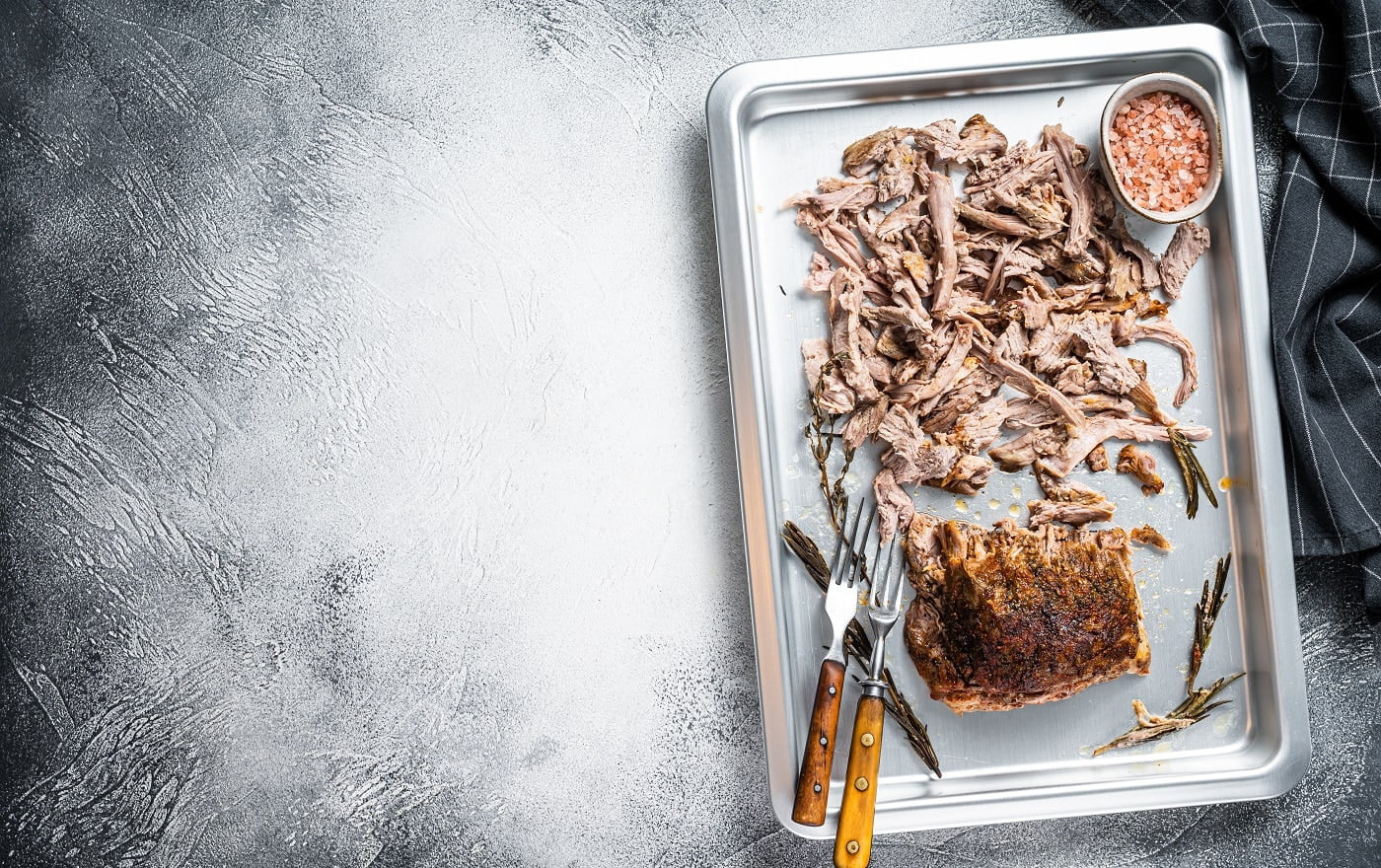 Imagine this – you're hanging out with your mates under a starlit sky, sharing stories around a bonfire.
The only thing missing is a sumptuous barbecue to satisfy the soul. So, in today's review, we'll be discussing hybrid grills, which are perfect for most settings. You can use the grill for cooking meat and quickly switch to charcoal when needed.
Plus, you get to serve tasty smoked dishes for a fulfilling experience, thanks to the side firebox. Now, what about people who need to travel? Well, thanks to the portable design and wheels, you can set up hybrid grills in any suitable spot.
But how will you choose from the many top-notch models available out there? We've narrowed down the seven best products that are taking the market by storm. Moreover, we've added a buyer's guide for added convenience.
Therefore, grab the cooking pan because it's time to light the fire.
Top Hybrid Grills 
IMAGE
PRODUCT
DETAILS

Our Top Pick

Our Top Pick

Weber Grill

363-square-inch cooking area
22-inch porcelain-enamel bowl
Aluminum cleaning system

VIEW LATEST PRICE →

Char-Griller 5050 Grill

Stainless-steel heat gauge
Porcelain-coated cast-iron grates
Ash pan

VIEW LATEST PRICE →

Char-Broil 463370516 Hybrid Grill

Stainless-steel burners
Triple cooking space
Porcelain-coated cast-iron cooking grate

VIEW LATEST PRICE →

Char-Griller E1224 Grill

Non-stick cast-iron cooking grate
Removable drawers
Powder-coated steel construction

VIEW LATEST PRICE →

Royal Gourmet Grill

742 square inches of cooking space
Three stainless-steel burners
Firebox

VIEW LATEST PRICE →

Char-Broil 1010 Grill

505 square inches of cooking space
Lid on side burner
Slide-out ash pan

VIEW LATEST PRICE →

Pit Boss Smoker

2,167-square-inch grill area
1,327-square-inch electric smoker space
2.5 cubic feet burners

VIEW LATEST PRICE →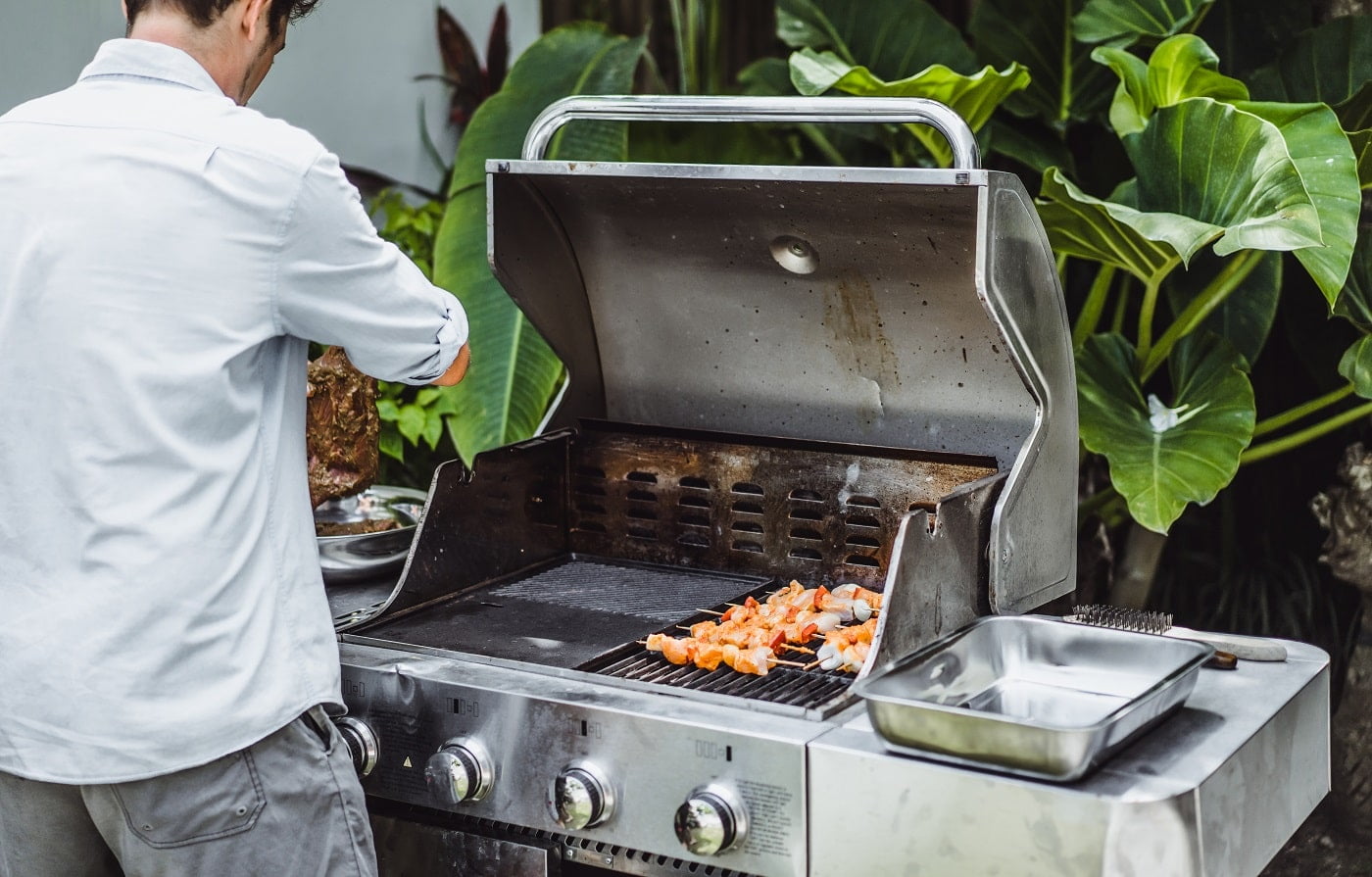 The Weber Grill set makes cooking look easy, allowing users to ignite the flame at the push of a button. Then, with help from the temperature gauge and mounted timer, you can cook the food just right to enjoy a hearty meal. Once served, the smell of barbecue will have you salivating.
Sale
Why Did We Like It?
We'll begin by discussing the propane-powered ignition system complete with the electronic touch-n-go mechanism. It provides a steady supply of power, ensuring that you can operate the grill without any hassle and cook at optimum temperature. Furthermore, the lid allows you to control the heat and try different cooking techniques. 
Chefs will enjoy a total cooking area of 363 square inches complemented by the 22-inch porcelain-enamel bowl. Not only is it ideal for cooking different dishes, but the porcelain-enamel construction makes it easy to clean. In that regard, the efficient aluminum cleaning system proves convenient as users can operate it with a single touch. 
Other interesting additions include the built-in LED thermometer that will help you keep an eye on the temperature. Also, the removable LCD timer helps you keep track while the food is grilling.
What Could've Been Better? 
While trying to remove the grate, you'll find the screws on the lid holder coming in your way. Although there's no remedy for it, this isn't a serious issue. Plus, due to the absence of a fuel-bin lid, you'll need to watch the food, lest tiny insects might fall in. 
Pros
Electronic touch-n-go mechanism

Built-in lid thermometer

Removable LCD timer

Aluminum ash catcher

Interactive assembly instructions
Cons
No fuel-bin lid

Protruding screws
For those who want convenience, this product fits the bill perfectly. It offers you the option of quickly switching between charcoal and grill, eliminating the need to buy two different units. Understandably, this affordable option has ticked most of the right boxes, leading to a positive response from buyers.
Why Did We Like It?
Right away, we were impressed by the fantastic 1,260 square inches of cooking space, making this model highly sought-after among chefs. And to heat this large area, the engineers have added a charcoal and grill gas combo, meaning there's no dearth of power. 
Once the surface is well warmed up, you can place the food on any of the three burners, operated by an electronic ignition mechanism. You should know that it delivers a combined output of 40,800 BTU, while the side-burner alone offers 12,000 BTU. 
Moving on, users can control the temperature with the adjustable grate height. All you need to do is raise the height to increase the distance from the flames, thereby lowering the temperature. 
Also, if you're worried about durability owing to the high output, rest assured because the stainless-steel construction promises longevity. 
What Could've Been Better? 
The designers haven't included the components for assembling the warming racks, meaning you'll need to make the required purchase. Besides, water fills up the drain pans during the rainy season because of the gap between the two grills. Hence, it would be best to keep the unit covered. 
Pros
Three burners

Combined output of 40,800 BTU

1,260 square inches of cooking space

Electric ignition mechanism

Adjustable grates
Cons
Requires additional components

Problems during monsoon
Another all-in-one option that has made significant progress in charcoal cooking is this set from Char-Broil. It may not look fancy, but the engineers have added all the relevant components, making it suitable for first-timers and professional chefs alike. It's one of the most popular units going around.
Why Did We Like It?
When it comes to hybrid grills, this brand offers nothing but the best. It's one of the most versatile models available out there, allowing you to quickly convert a gas grill into a charcoal grill. Needless to say, it's perfect for cooking various recipes. 
We were impressed with the speed of cooking, but more importantly, it doesn't affect the delicious charcoal flavor to spice up your dishes. And similar to the Char-griller 5050, this model features three main burners along with a side burner. The output from these three burners is 40,000 BTU, while the side burner operates at 12,000 BTU. 
Also, instead of one large area, users have loved the concept of a triple cooking space. You'll see it's divided into a cooking zone, a primary cooking area, and a warming rack.
What Could've Been Better? 
We noticed that the charcoal tray is closer to the grill surface compared to other models, making it difficult to regulate the temperature. Plus, the grease catcher isn't the best, and you may find grease build-up under the burners. Therefore, we recommend regular maintenance to maintain the quality of the components. 
Pros
Total output of 40,000 BTU

Side burner delivers 12,000 BTU power

Easy to clean

Convertible

Delicious charcoal flavor
Cons
Higher temperatures

Grease build-up
We're already at the halfway point in our guide, and next up is another quality product from Char-Griller. You can try various cooking techniques, with users reporting that it's fairly simple to operate this model. Not surprisingly, it finds a spot on most wish lists.
Why Did We Like It?
Have you always wanted to cook Texas-style barbecue food? Now, your dream can become a reality with this product. In keeping with tradition, the manufacturers have developed an antique design consisting of a charcoal grill and a side firebox. 
The firebox and grill barrel feature a powder-coated steel construction to withstand the heat and cook the food evenly. Furthermore, the non-stick cast-iron cooking grates prevent sticking, making it easier to clean. Speaking of which, we must mention the removable drawers, ideal for adding charcoal and removing the ashes. 
We loved the inclusion of two wheels allowing you to move it to any suitable spot. Plus, with the temperature gauge and storage rack, even first-time chefs can get the desired results. Other than that, you can cook smoked items on the firebox, which has a total area of 250 square inches.
What Could've Been Better? 
After regular use, chefs found that the paint fades out due to heat from the grills. While it doesn't affect performance, most users wouldn't like to own a discolored unit. Additionally, when there's a strong wind, the thermometer malfunctions, making it challenging to regulate the temperature. 
Pros
Side firebox

Two wheels

Combined cooking space of 830 square inches

Antique design

Storage rack
Cons
Fading

Strong winds pose a problem
Do you intend on serving up a hearty feast? Well, this grill set is sure to grab your attention with its range of fantastic functions. If you find buyers queueing up outside stores, it's probably because they want to check out its features. So, read on to find out more.
Why Did We Like It?
If there's any product that does justice to its name, it's this model from Royal Gourmet. And in a particularly royal fashion, the designers have added 742 square inches of cooking space, comprising gas and charcoal. But that's not all, as the folding side tables increase work area while offering much-needed sturdiness. 
You'll notice that it comes with three stainless-steel burners providing an output of 27,000 BTU for even distribution of heat. Similarly, the firebox can tolerate a maximum temperature of 600 degrees, thanks to the organic silicone construction. So, you can use the same model for grilling or smoking the food. 
Now, the ash produced is collected in a slide-out ash pan, making it easy to clean. Also convenient is the addition of wheels and casters for smooth movement, allowing you to set-up in any suitable spot.
What Could've Been Better? 
Like the Char-Griller E1224, this product also suffers from discoloration. Although slight fading around the burners occurs over time, too much may cause buyers to have second thoughts about the purchase. Meanwhile, the instructions leave a lot to be desired, meaning it takes time to assemble this unit.
Pros
Total output of 27,000 BTU

Slide-out ash pan

Built-in thermometer

Two wheels

Durable
Cons
Discoloration

Poor instructions
The fact that this brand features twice on our list highlights the impressive range of products up its sleeve. Similarly, this 1010 Grill comes with innovative additions like wheels on all four legs, thereby taking it to the top of the charts. Other than that, its terrific variety and easy cooking make it suitable for all purposes.
Why Did We Like It?
First things first, it offers a primary cooking space of 505 square inches, allowing you to try a combination of gas and charcoal cooking. Included in this space, we found three regular burners along with a lidded side burner, highlighting its versatility. These three burners operate at 36,000 BTU, while the side burner has an output of 12,000 BTU. 
Coming to user-friendliness, you'll see that the charcoal chamber has a height-adjustable charcoal grate. Hence, it's convenient to raise the height of the grills, thereby lowering the temperature. This allows you to adapt and experiment with different cooking techniques without any hassle. 
Another exciting addition is the charcoal access door, meaning you can easily control the power and heat distribution. Plus, the ash collects in a slide-out pan, similar to that of the Royal Gourmet Grill, so users might be familiar with its functions.
What Could've Been Better? 
Occasionally, the electronic ignition takes time to light the flame, causing a few anxious moments. Usually, the issue resolves on its own, but if it's a recurring problem, you'll have to hire a professional for help. Besides, cleaning the unit takes longer due to its large metal tray full of ashes. 
Pros
Height-adjustable charcoal grate

Charcoal access door

Porcelain-coated design

Total power of 36,000 BTU

Easy to use
Cons
Issues with the electronic ignition

Cleaning takes time
A chef is the boss of the kitchen, and what better grill set to help in your culinary journey than the Pit Boss Smoker. Apart from grilling, you can serve smoked dishes, making it the preferred unit for buyers. So, if interested, you can check out our review below. 
Why Did We Like It?
Let's look at the cooking area before discussing its other features. This model offers 2,167 square inches of cooking space with the grill, while the electric smoker has an area of 1,327 square inches. 
You can try out smoked cuisines and grilled recipes, thanks to the three burners which have a capacity of 2.5 cubic feet. And they deliver a combined output of 36,000 BTU. But with help from the adjustable charcoal grate and air dampers, you can conveniently increase or reduce the temperature. 
Furthermore, the electric analog smoker has a front access wood pan for greater flexibility while cooking. It's supported by the adjustable vents, allowing smoke to fill the charcoal chamber, meaning you can experiment with two different smoking techniques. 
Plus, users can use the four casters as a liquid gas grill, a smoker firebox, and an infrared searing burner, highlighting its versatility.
What Could've Been Better? 
One of the issues with this unit is that customers have found it challenging to remove the stickers from its surface. So, it's a hindrance for homeowners who like to keep their models nice and tidy. However, the more serious concern is with the temperature gauge, which sometimes fails to provide an accurate reading. 
Pros
Versatile

Total output of 36,000 BTU

Front access wood pan

Adjustable vents

Adjustable charcoal grate
Cons
Challenging to remove stickers

Inaccurate temperature gauge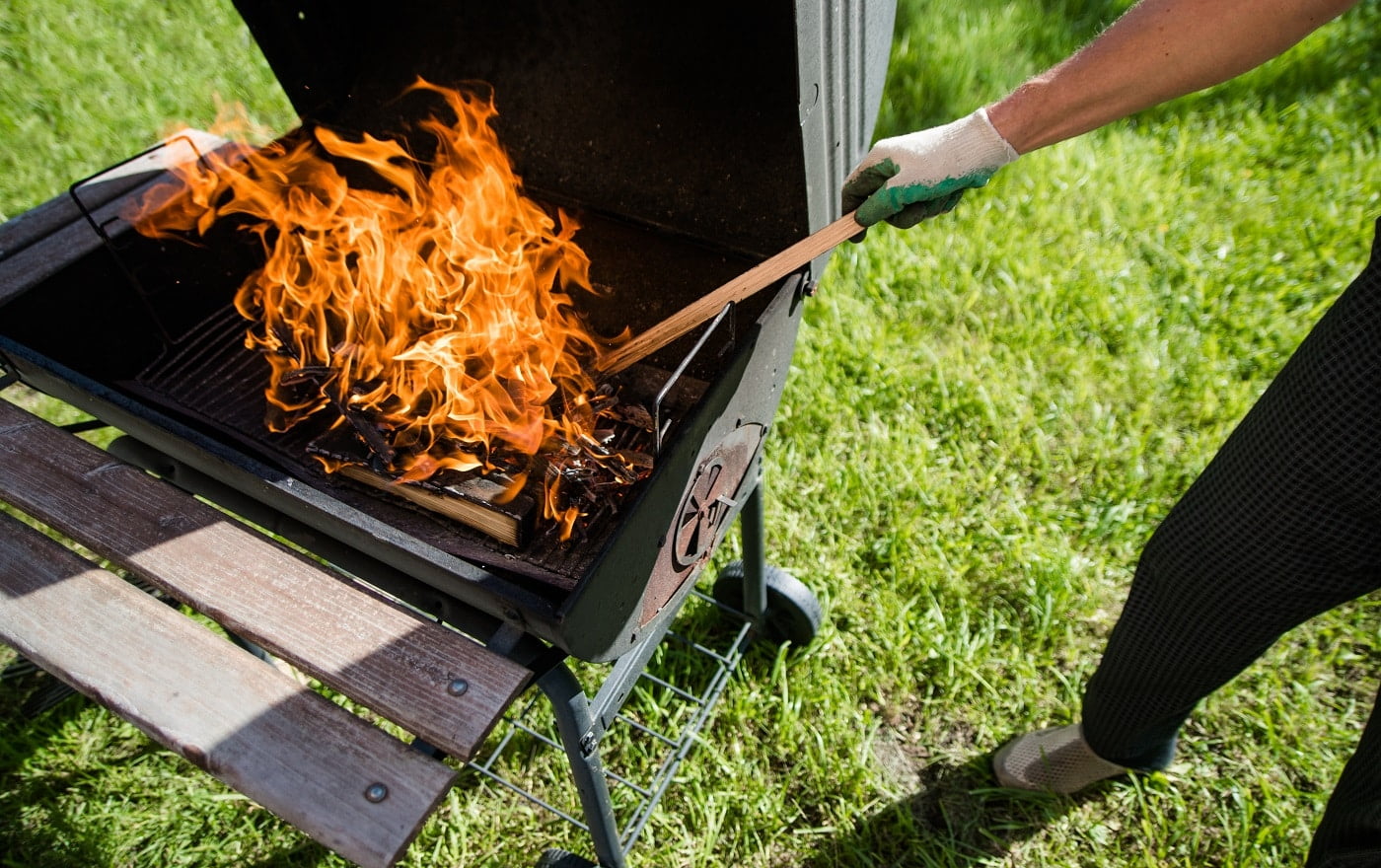 Hybrid Grills Buyer's Guide 
Let's progress to the buyer's guide, where we will be discussing the essential attributes of hybrid grills. This will help you distinguish between two similar products and pick the model most suitable to your needs. 
Durability
First and foremost, any hybrid grill must be sturdy to handle the demands of grilling or smoking the food. As users need to operate it at high temperatures, the various components must feature stainless steel construction or use other durable materials. 
Also, the manufacturer must provide covers to keep the unit safe during the monsoon. 
Ease of Use
After testing the durability, you must ascertain whether the hybrid grill is easy to use. Even first-time grill owners should find it easy to understand the various functions and assemble the model. Therefore, the instructions must label the various components and mention how to control the temperature, among other things. 
Power
Any hybrid grill must be sufficiently powerful to cook the food as per your needs. In that regard, all the burners along with the side firebox should be easily accessible for an uninterrupted experience. Moreover, you must be able to increase or lower the temperature without any hassle.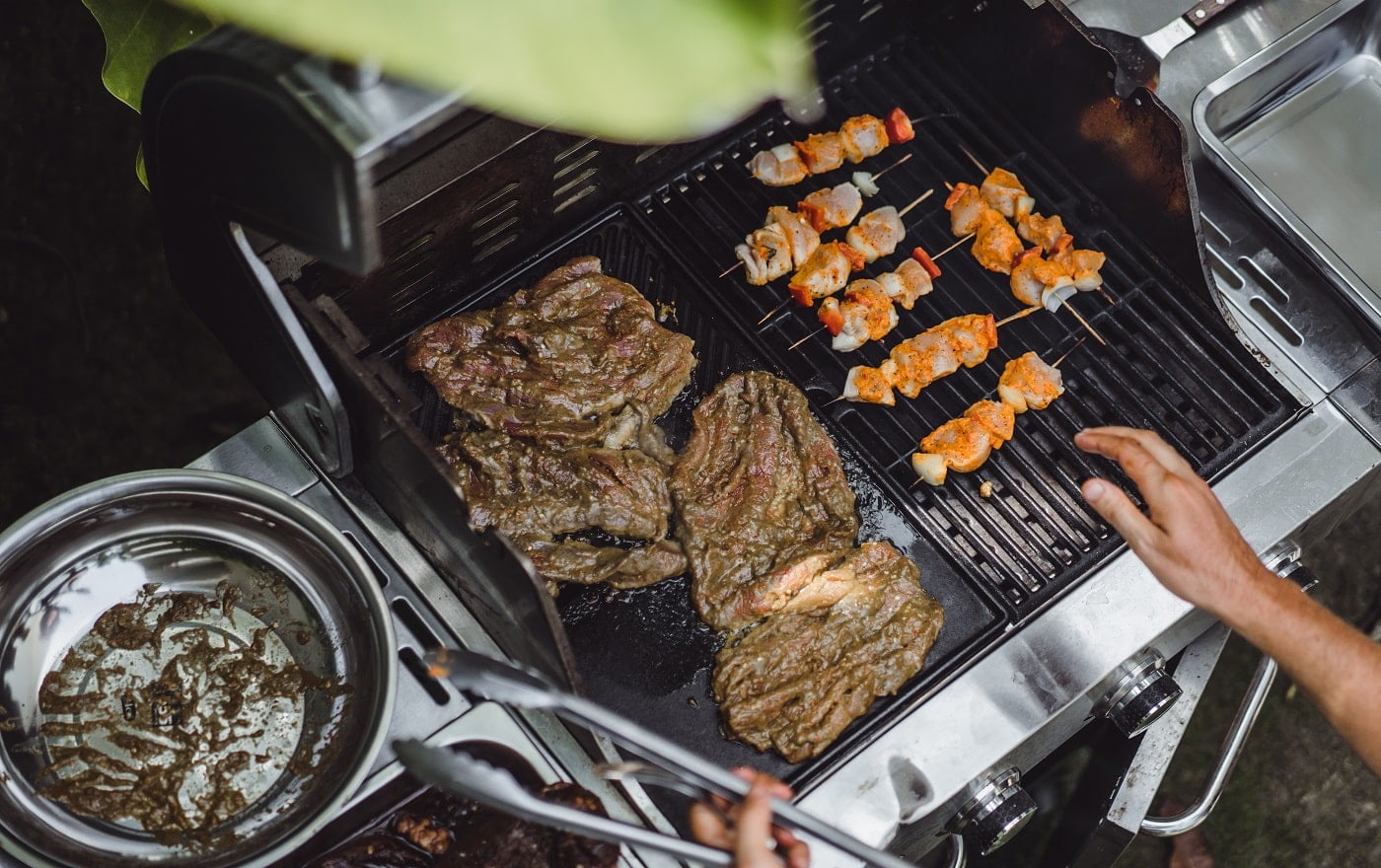 Verdict
We've arrived at the final section in our guide, and hopefully, our selection of the top hybrid grills has put your mind at ease. 
If you're still unsure about which model to pick, there's no need to worry. We've decided to highlight our favorite products in different categories to help you make an informed decision. 
After careful consideration, we felt that the Weber Grill is the most user-friendly model available right now, although its cooking space is slightly less. Additionally, the Char-Griller 5050 Grill offers excellent durability and powerful performance for the best results. 
So, those were our picks of the best hybrid grills, and it's time to take your leave. One last word of advice – try to purchase a unit that comes with lids and covers to control the temperature efficiently. 
That's all for now, but we'll be back with more exciting product reviews. Till then, enjoy the charcoal flavor in your barbecued dishes. Bye! 
Related Articles
Traeger Renegade Pro Review – Traeger Pellet Grills
Blackstone 28" Griddle Review – One of the Best Flat Top Grill Today
Saber R50SC1417 Gas Grill Review Under the Microscope
Weber Spirit E-330 Review – Handpicked Gas Grills Reviewed
Napoleon Prestige Pro 500 Under Review
Weber Summit S-470 Gas Grill Under the Microscope
7 Best Electric Smokers Reviewed – Buyer's Guide
Nexgrill vs. Weber | Budget Grills Product Comparison
Broil King vs. Weber Grills | Two of the Best Compared
13 Best Grills For Apartment Balcony at Tasty Prices
7 Best Portable Electric Smokers 
5 Best Cast Iron Hibachi Grill
7 Best George Foreman Grill Models