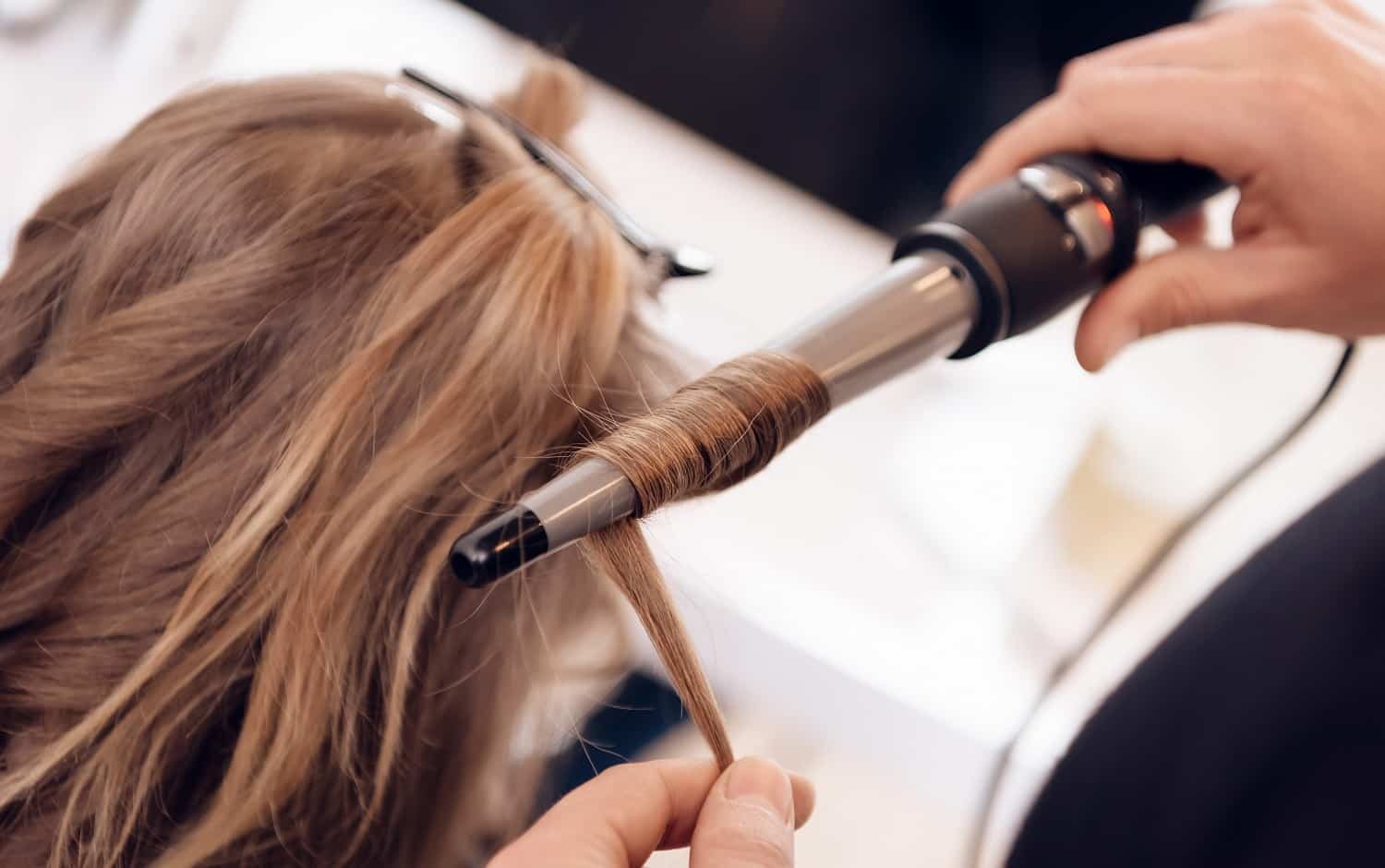 If you've found yourself wishing your hair was glam enough to be on the cover of a glossy magazine, it's time to get yourself a curling wand.
Be it beachy waves or a classic Disney princess hairdo, curling wands are among the most versatile items in a beauty kit. Easy to use and easier on the budget, these appliances serve a multifarious purpose to give you a number of options to choose from. And they're equally sturdy.
With women growing increasingly conscious of personal style and self-expression, hair products have seen a considerable surge in sales. Curling wands are among the most sought-after products, no doubt, but are you surprised?
We aren't, and seeing the numerous excellent models thronging the market, we decided to make the task easier for you. So, we've curated this list of the 9 best products just for you.
Without further ado, let's dive right in!
Best Curling Wands
IMAGE
PRODUCT
DETAILS

Our Top Pick

Our Top Pick

Remington CI9538 Curling Wand

Conical barrels
Ceramic coating
Crushed pearl infused barrel

VIEW LATEST PRICE →

Atmoko by Homit 5-in-1 Curling Wand Set

5 barrel sizes available
Adjustable temperatures
Tourmaline ceramic coating

VIEW LATEST PRICE →

T3 Micro Whirl Curling Wand

Three interchangeable barrels
Tourmaline-infused ceramic plates
Heat-resistant gloves and mat

VIEW LATEST PRICE →

Parwin Pro 7

7 interchangeable barrels
PTC heating technology
Digital temperature control

VIEW LATEST PRICE →

Nume Octowand Curling Wand

Heats the follicles
Automatic shut-off feature
Uses infrared technology

VIEW LATEST PRICE →

Nume Titan 3-in-1 Curling Wand Set

100% titanium barrels
Negative ion conditioning technology
Uses far-infrared heat

VIEW LATEST PRICE →

Hot Tools Professional Curling Wand

24K gold-plated barrel
Rheostat with start-up switch
8-feet swivel cord

VIEW LATEST PRICE →

Entil 5-in-1 Curling Wand Set

Interchangeable barrels
Anti-ironing design
Dual-voltage and auto-voltage functions

VIEW LATEST PRICE →

NexGadget Hair Curling Wand Set

Six interchangeable barrels
LED indicator
Works with dual voltage circuitry

VIEW LATEST PRICE →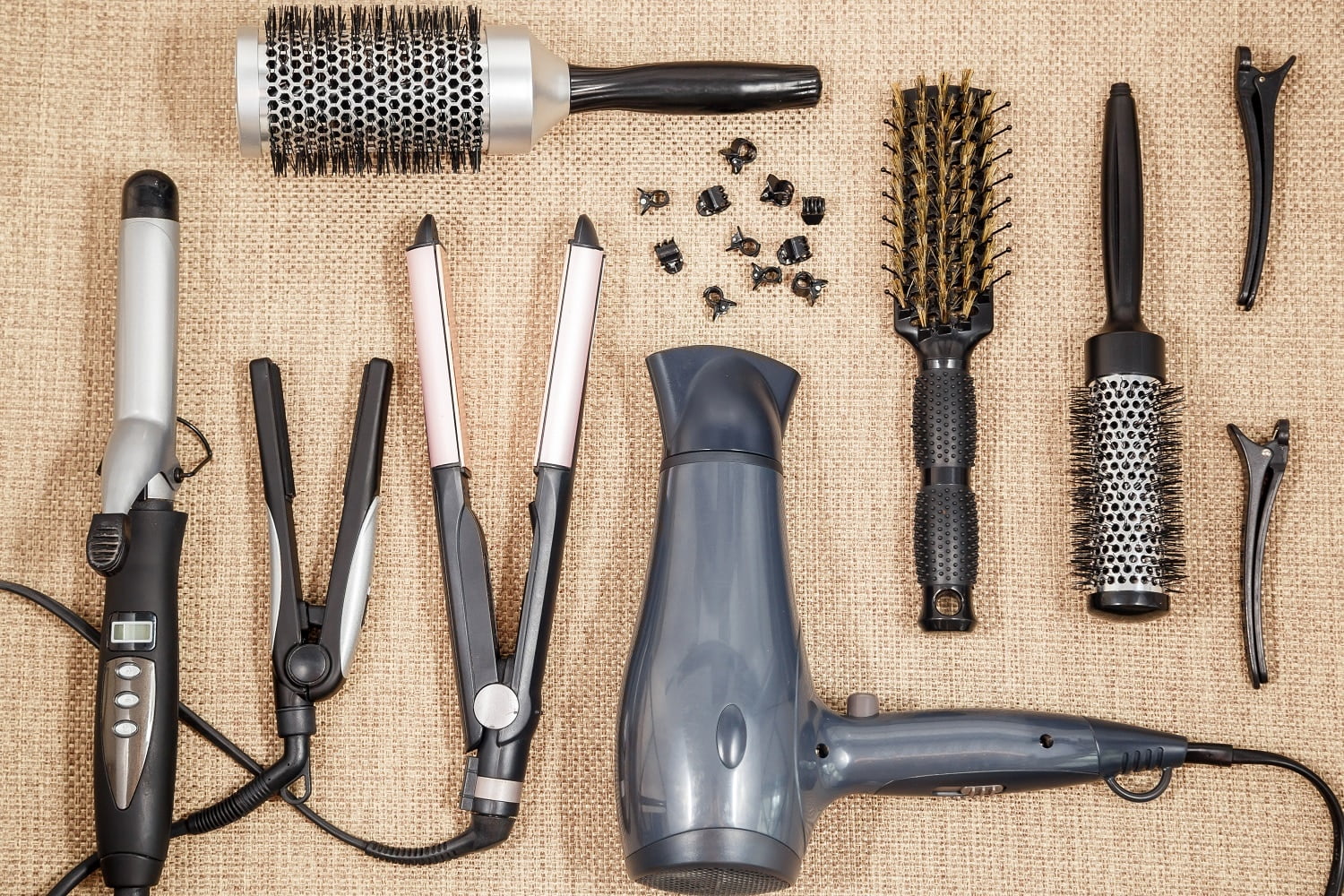 We're starting off with an excellent product from one of the most loved brands in the industry. Remington places importance on its ethics and brand values, and the CI9538 is a clear example of the same. Well-constructed and high-functioning, it is bound to impress the most discerning buyer.
Why Did We Like It?
First and foremost, Remington's curling wand offers a number of features that result in those lustrous waves and curls found on the silver screen and glossy pages. The 1 x 1.5-inch conicall barrel makes this possible, and it also has an excellent heat capacity of up to 410-degree Fahrenheit.
In addition to that, the unit has a ceramic-coated plate that ensures even and consistent heat distribution. In the absence of this, there remain chances of hair damage, and in some cases, the hair can also get burned. However, Remington ensures that no such mishap occurs and all you get are tousled waves that shine in the sun.
Last but not the least, this curling wand uses professional-grade pearl ceramic that results in minimum damage and gives you what could easily be mistaken for a hairdo by an expert stylist. Affordable and well-built, Remington's curler is one of the best in its range and a commendable buy.
What Could Have Been Better?
The only issue that users may face with this ultra-functional curling wand is that the tip may be too small for practical use. If you're looking to use it for traditional hairdos, then it may not deliver as well as expected. However, the brand is reputed for its hands-on customer support team who are sure to help you out with alternatives.
Pros
Salon-level expertise at home

Excellent construction

Good value for money
Next up, Atkomo takes the second spot on the list as a versatile set of curling wands that offer great functioning at a reasonable price. Built to last and well-constructed, this is the ideal product for anybody who desires voluminous curls without burning a hole in their pocket.
Why Did We Like It?
One of the most impressive features of this excellent set is that it comes with 5 barrels, each with a different size and performing a unique function. The clipless wands result in a variety of hairstyles such as corkscrew curls, big curls, ringlets, and more. What's more, the barrels are interchangeable and safe to use for everyone.
Furthermore, the appliance is quick to heat up and its temperature is adjustable as per one's preference and comfort level. This is a time-efficient model, ideal for those occasions where you've got only minutes to show up in your best avatar. To make things easier, the wand has a button that easily sets the temperature to the required value.
And that's not all, you need not worry about your curls coming undone. In addition to one of the best holding times of all the models in the market, the unit also helps lock in moisture to keep the hair from drying out after exposure to high heat. UL-certified and with a 360-degree swivel cord, Atkomo is one of the best there is.
What Could Have Been Better?
The only issue is that though time-efficient, it does take a while to heat up when compared to its peers. However, the waiting time is never long enough to be deemed a deal-breaker and Atkomo remains one of our favorite products on the list.
Pros
Versatile functioning

Different heat settings

Locks in moisture
Our penultimate recommendation is a curling wand that is as high-functioning as it is versatile. As a product of a well-trusted brand, T3's appliance is equipped with all the features necessary for stylish hairdos and is high on durability and operational efficiency. Reliable and built to last, it promises to deliver.
Why Did We Like It?
T3's curling wand is one of the most impressive products on the list and for a number of reasons. Fitted with three barrels, this convertible styling tool is ideal for a variety of hairstyles including deep waves, beachy waves, and tight curls. Additionally, it also comprises a cooling tip and works on universal voltage.
Moreover, it is well-constructed and comes with tourmaline-infused ceramic plates that employ negative ion technology to reduce frizz and help your hair steer clear of humidity. Also, infrared energy imparts good holding capacity to the curls and locks in moisture to maintain the hair's natural luster and strength.
Lastly, this is an appliance that scores high on operational efficiency. The buttons on the handle allow for easy operation while an automated lock system stabilizes the temperature as required. Reaching up to 410 degrees Fahrenheit, T3's ultra-functional curling wand exhibits a high capacity for heat and is well-suited to all hair types.
What Could've Been Better?
The only aspect that may deter some customers from purchasing the product is the hefty price tag. Priced considerably high up the scale, it may not suit all budgets. However, the features are certainly noteworthy and, in our opinion, easily justify the tag.
Pros
Ample reach with 8-feet cord

High heat resistance

Premium, durable construction
Next up, we have another excellent product, this time from Parwin. Easy to use and high-functioning, the curling wand is a master of creating stylish hairdos that leave you feeling like a star. Fitted with attractive features and easy on the budget, this is easily one of the best models out there at present.
Sale
Why Did We Like It?
Right off the bat, the product impressed us with the sheer variety of hairstyles it afforded the user. Be it a casual brunch with friends or a cocktail party at work, this appliance is sure to cater to every hairstyle in the book. Using the latest PTC heating technology, it styles your hair effortlessly and is highly time-efficient.
Furthermore, the ceramic plates are coated with tourmaline; this ensures that the curls are lustrous and smooth, regardless of hair color and type. Also, heat is evenly distributed across the length of the hair which minimizes chances of damage. But that's not all! The negative ion technology further protects the hair against burning and scalding, and the result is lush curls at no cost.
Lastly, the unit comes with digital temperature control and has an LCD display for better accuracy and ease of use. It is smartly designed and quick to install, and every bit the star that you are. Lightweight and stylish, Parwin ensures nothing short of the best for its users.
What Could Have Been Better?
The only aspect in which this otherwise excellent device tends to falter is the heating. It is prone to occasional malfunction and doesn't reach the desired level. However, Parwin has a responsive and dedicated customer support team and such issues could be easily resolved.
Pros
Highly versatile styling product

Ensures user safety

Smart and ergonomic design
Cons
Heating prone to malfunction
Nume has been in the industry long enough for its products to be every bit deserving of the praise they get. The Octowand curling wand is no exception to the rule and offers a stellar performance that leaves little room for complaint. Easy to maintain and an incredible budget-buy, it is one of our top recommendations.
Sale
Why Did We Like It?
With 8 interchangeable curling barrels, this excellent styling product from Nume offers one of the most versatile performances and is also dependable while at it. 8 curling barrels result in an incredible range of hairstyles to choose from and the unit employs cutting edge infrared technology in order to do so.
Speaking of which, this is one of the rare products that heat the hair follicles directly, the result of which is a safer and more time-efficient curling process. Furthermore, exposure to heat is reduced as the entire hair length need not be heated in order to be styled.
Last but not the least, the surface is free of friction and constructed out of tourmaline ceramic that allows for natural heat conduction for healthier curling. In addition to that, the appliance is quick to heat up and comes with an automatic shut-off function for enhanced user safety. Reliable and offering good value for money, the Octowand makes for a worthwhile purchase.
What Could've Been Better?
No matter how excellent its features are, the Octowand is not perfect. Durability could be an issue as the appliance is prone to breakage if not handled with care. However, a little caution goes a long way and we'd suggest you'd rather pay a bit of extra attention instead of crossing it off your list.
Pros
Offers versatile styling

Time-efficient and safe

Natural heat conduction
The second product from Nume on the list, the Titan curling wand set is just as excellent as the previous one. It has all the right features that could give you a makeover in minutes and is also well-constructed and built to last. Read our review of the set to learn all about it.
Why Did We Like It?
First and foremost, the Titanium set cares about personal style, and to that end, it affords you three options of curling barrels. Whether its tight ringlets, beachy waves, or old Hollywood glamor, you can be sure to get it just right, thanks to the titanium barrels that also allow for a good hold.
In addition to appearances, the appliance also ensures user-safety and keeps the hair healthy and lustrous. The effects are long-lasting, and Nume employs cutting edge far-infrared heat along with negative ion conditioning technology to yield impressive results both in terms of style as well as shine.
Also, using such methods, Nume's curling wand works on the hair internally while protecting the outer follicle. Last but not the least, the unit is constructed out of premium-quality materials and comes with an affordable price to tag. In our books, it is one of the best in its range.
What Could've Been Better?
Although there is little to complain of, the only issue of concern is the base unit. It may be prone to the occasional malfunction and fail to heat up, thus impeding the entire operation. However, Nume has an excellent support team and we'd recommend getting in touch with them in case such problems arise.
Pros
Good holding capacity

Ensures user-safety

Superior heating prowess
Cons
Base unit prone to malfunction
Next on the list is a product that brings the salon right to your doorstep. Hot Tools' has been a manufacturer of excellent hair styling products since its inception and has garnered a considerable fan-following. This curling wand from the brand is a clear example of its emphasis on quality and, of course, style.
Sale
Why Did We Like It?
Right off the bat, the unit impressed us with its primary part – the barrels. Plated with pure 24-carat gold, they last years of use, heavy-duty functioning, and allow for even heating. Not only is the heating superior with the barrels, but they also come with an extra-long cooling tip that ensures the user's safety.
In addition to that, heating is fast with Hot Tools' product. With a power capacity of 85 watts, it can heat up to 430-degrees Fahrenheit, which is the optimum level for any hairstyle and also a protective measure against excessive heating. This makes the wand suitable for all hair types and thus, it works as a versatile styling tool that is also easy on the budget.
Lastly, the design is ergonomic and makes way for a sophisticated degree of operational efficiency. There is a separate start-up and shut-off switch for ease of use that allows the rheostat to be set to the most frequently used heat settings. Also, the curler features an 8-feet long cord with ample reach. If you ask us, we need little else from this nifty thing.
What Could've Been Better?
Although there is little to worry about in terms of durability or functioning, the only aspect users need to look out for is that it is prone to heating up too quickly from time to time. If left unchecked, this can cause accidents and damage the hair. However, a bit of caution goes a long way at all times.
Pros
Ideal for heavy-duty use

Time-efficient

High operational efficiency
Cons
Heats up too soon occasionally
Entil's product is yet another incredible set of curling wands, designed to style your hair to perfection. Versatile and reliable, the set is ideal for anyone who enjoys expressing themselves through their hairstyle and has numerous features to give you your desired look. Read on to know more.
Why Did We Like It?
As versatile as its predecessor, Entil's curling wand set is a notch higher when it comes to functioning. The 5 interchangeable barrels come in varying sizes for different hairdos and are ideal for tight curls, vintage styles, bubble curls, and textured waves. Also, if beachy waves are your favorite, Entil is perfect for the job.
Moreover, the unit is quick to heat up and has temperatures you can adjust according to your comfort level. In addition to that, it is fitted with an LCD display for greater clarity that allows you to set the heat level accurately for fragile hair. In this manner, the chances of damage are considerably reduced.
Last but not the least, Entil prizes user-friendliness above all else and it shows. Operation is easy and the wand switches on with the help of a key. Also, it has three layers of anti-ironing elements and protective gloves, both of which prevent scalding. Safe to use and rather high on operational efficiency, Entil's curler goes a long way.
What Could Have Been Better?
This product is close to flawless, however, it does falter in one minor aspect. The cord attaches to the device in a rather unwieldy manner which makes handling difficult. Also, the size of the barrels adds to the problem. But, given its exceptional functioning, this is a small compromise to make, and still Entil ranks high in our books.
Pros
Suitable for a variety of hairstyles

Offers clarity of temperature readings

User-friendly and sturdy
Cons
Attachment of cord is cumbersome
Last on the list, NexGadget's curling wand is far from the least. If a professional finish is what you're going for, then this might just be the perfect styling product for you. High on versatility and offering good value for money, it is easily one of the best there is. Read on to know more.
Why Did We Like It?
First up, there are six tourmaline-coated ceramic barrels to choose from, what's not to like? But this curler set has a lot more on offer. The construction allows for smooth movement along the entire length of the hair and rejuvenates it at the same time. The end result is stylish curls that shine.
In addition to that, the appliance is easy to use and offers high operational efficiency. It is fitted with an LED indicator that displays the status of the wand and a swivel-cord with ample reach for flexibility and convenience. Also, there are varying heat settings that may be adjusted according to personal needs to hair types.
Last but not the least, NexGadget's unit is one of the most reasonably priced styling tools in the market at present. It also comes with a two-year warranty, works well on dual voltage circuits, and is built to last. Dishwasher-safe and easy to maintain, you'll thank yourself for this one!
What Could've Been Better?
There are hardly any functional flaws in this device. The only feature that would have taken its appeal a few notches higher is an automatic shut-off switch that most good models come with. Also, it is slightly on the heavier side and may be unwieldy for some users. However, neither is a deal-breaker by far and the appliance ranks high in our books.
Pros
Maintains hair health

Adjustable heat settings

Two-year warranty

Ease of maintenance
Cons
Slightly heavy

Auto shut-off switch missing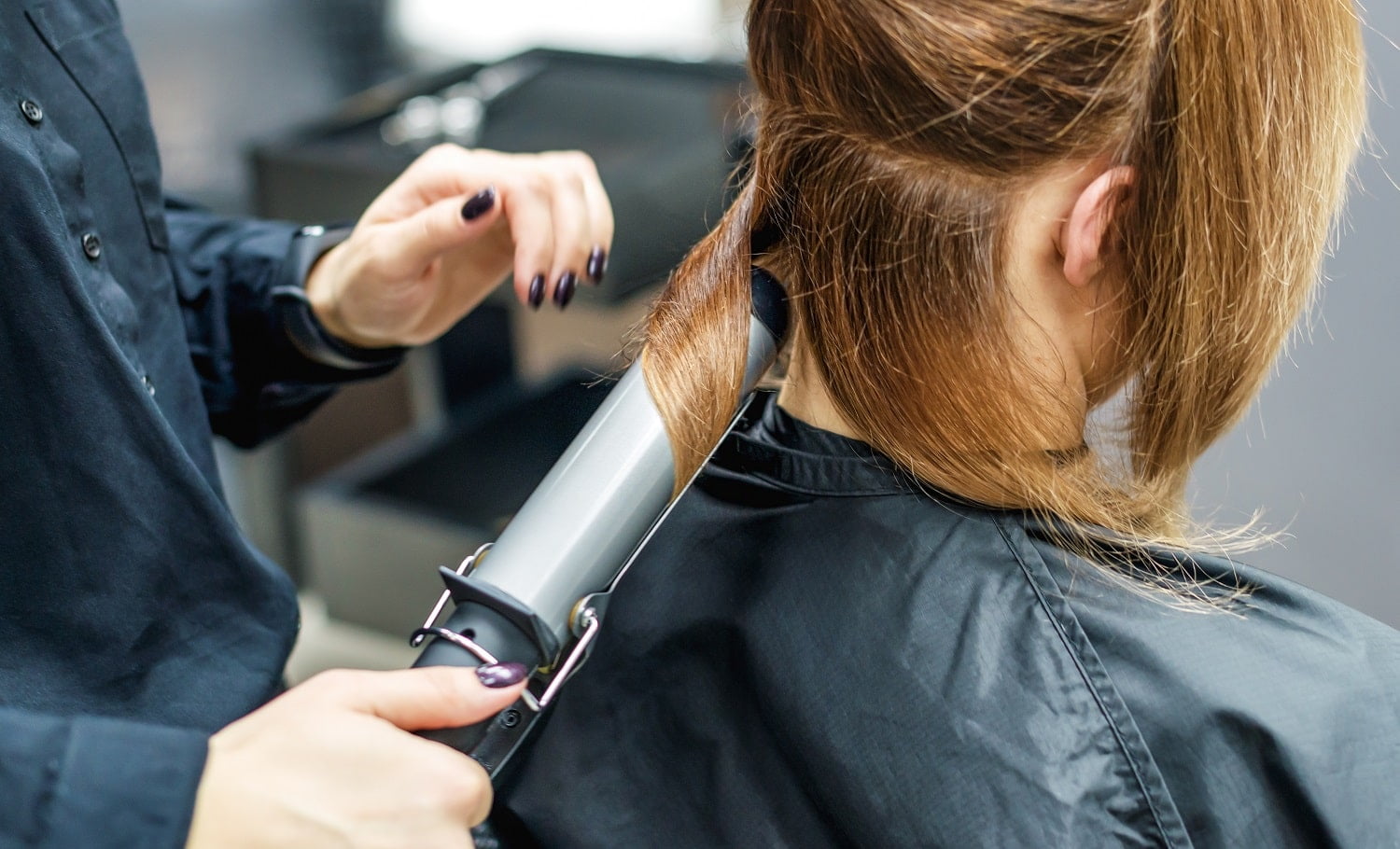 Curling Wand Buyers' Guide 
To put it simply, curling wands are an essential part of any well-stocked hair-styling kit. But in order to get the most out of one, it's necessary to purchase the right one for your needs.
Going by the number of excellent items out there, it can be an arduous task to do so. Therefore, to help you select the ideal model, we have compiled a few points to look for in a curling wand.
Wand Shape
This is the primary factor you must decide on before you head out to buy that perfect curler. The shape is the sole determiner of the type of curls a product can create, and there are three main types.
Conical
As the most versatile option, a cone-shaped barrel makes for excellent curls in any type of hair. This is due to the thin edges that make it easy to hold and secure the hair while styling it.
Interchangeable
Also versatile, interchangeable wands present the user with a range of options to choose from depending on the occasion or personal preference. Many users prefer interchangeable wands over the rest.
Straight curling
Ideal for ringlets, straight curlers are best-suited to the needs of users whose natural hair texture is fine and straight.
Barrel Material
The material of the barrel comes a close second as this decides which curler fits your hair type the best and ensures minimum damage.
The most common ones are tourmaline and ceramic ones and many good models use a mix of both. Ceramic barrels are hugely popular as they are versatile and easier on the hair than metallic barrels. Also, ceramic is cost-efficient and offers incredible functionality.
Tourmaline, on the other hand, scores brownie points for durability. This is a tough material that can withstand prolonged use and is quick to generate as well as retain heat. Additionally, tourmaline adds luster to the hair and maintains its health as well.
Barrels are also constructed out of basic metals but in that case, the user has limited heat options to choose from. The last option is an ionic curler wand and it's an excellent all-round choice. However, they are expensive and unlikely to suit a wide range of budgets.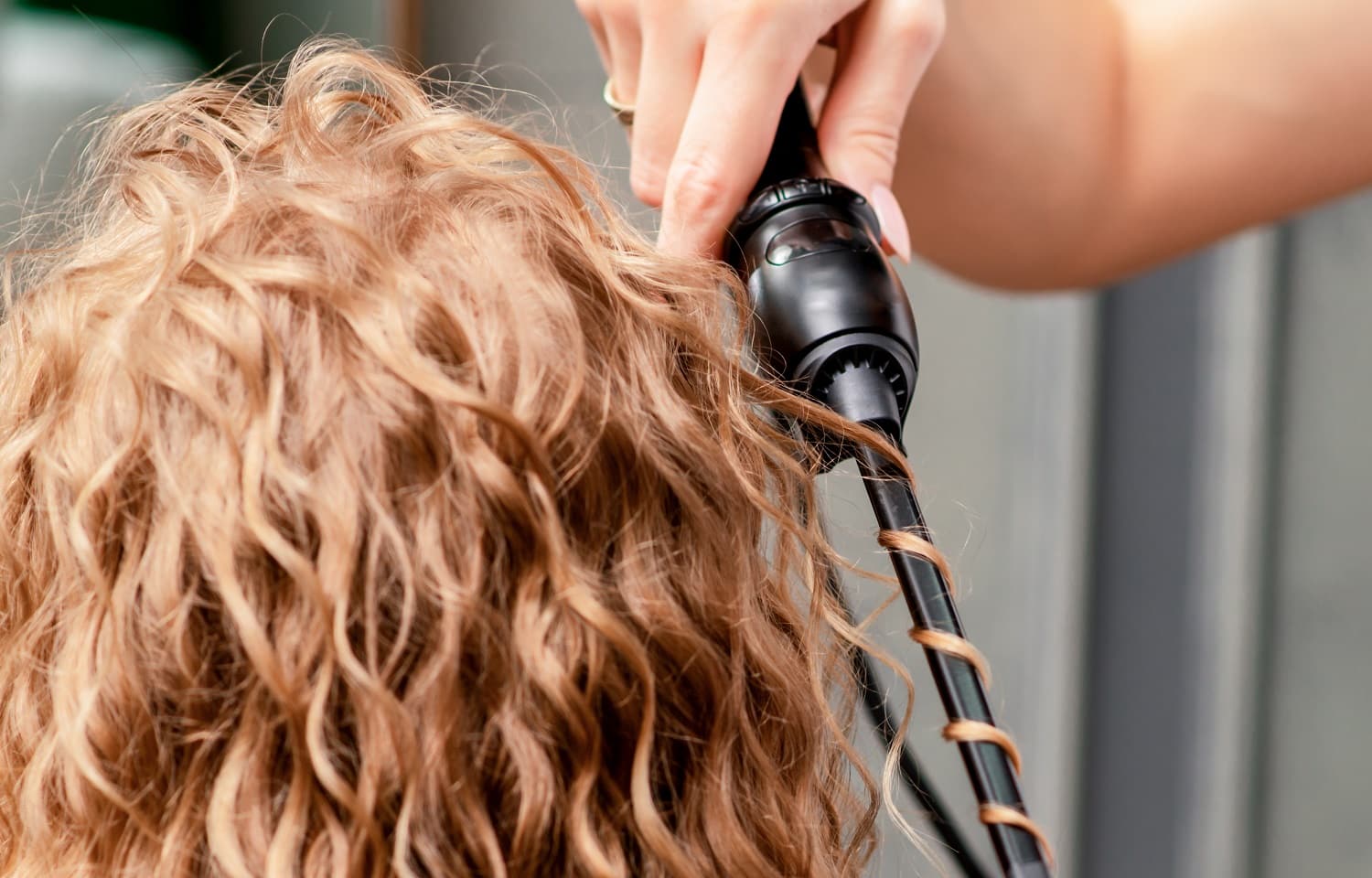 Verdict
With that, we have come to the end of this comprehensive guide and we hope you've found it to be useful.
To bring you just another step closer to the curling wand that's ideal for your hair, we have rounded up a few of our favorites.
Both products from Nume are equally excellent in terms of functionality and durability, and they also offer great value for your money. On the other hand, Remington's curler is one you can trust with your eyes closed.
So, go ahead and take your pick. Hair is important and it deserves nothing but the best. And do let us know what you think of our recommendations.
Till next time!