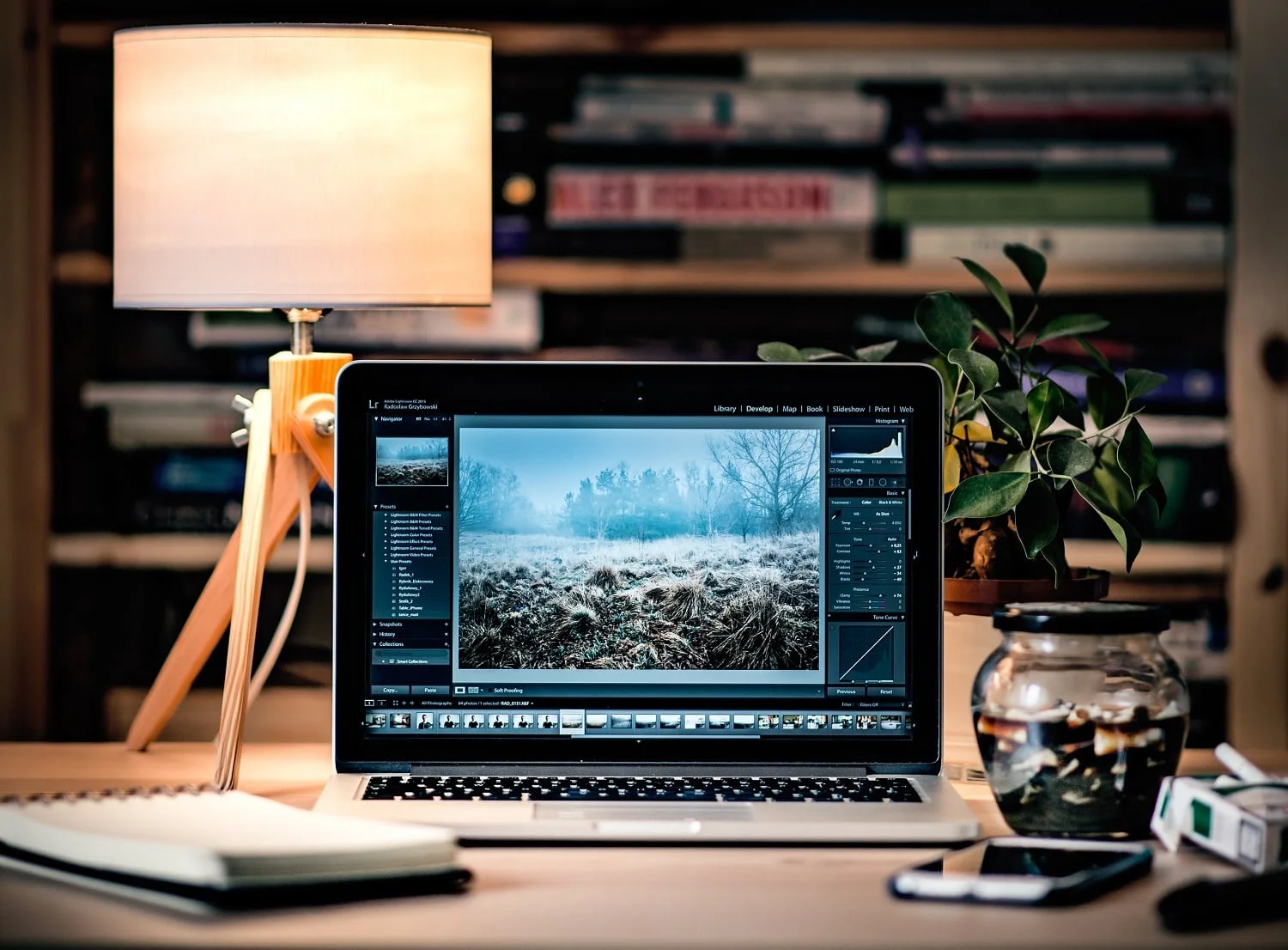 Is working from home without a fixed workstation making it difficult for you to focus, or causing unsolicited back pain? 
It sounds like you're in dire need of a laptop table. But with all the different varieties of tables available on the market, how do you choose the one that's best suited for you? Well, that's what we're here to help you with. 
In this guide, we offer a comprehensive review of the 7 best laptop tables available in 2023. We have incorporated tables of various different types to suit your personal needs and requirements.
So without wasting a second longer, let's get started! 
Best Laptop Tables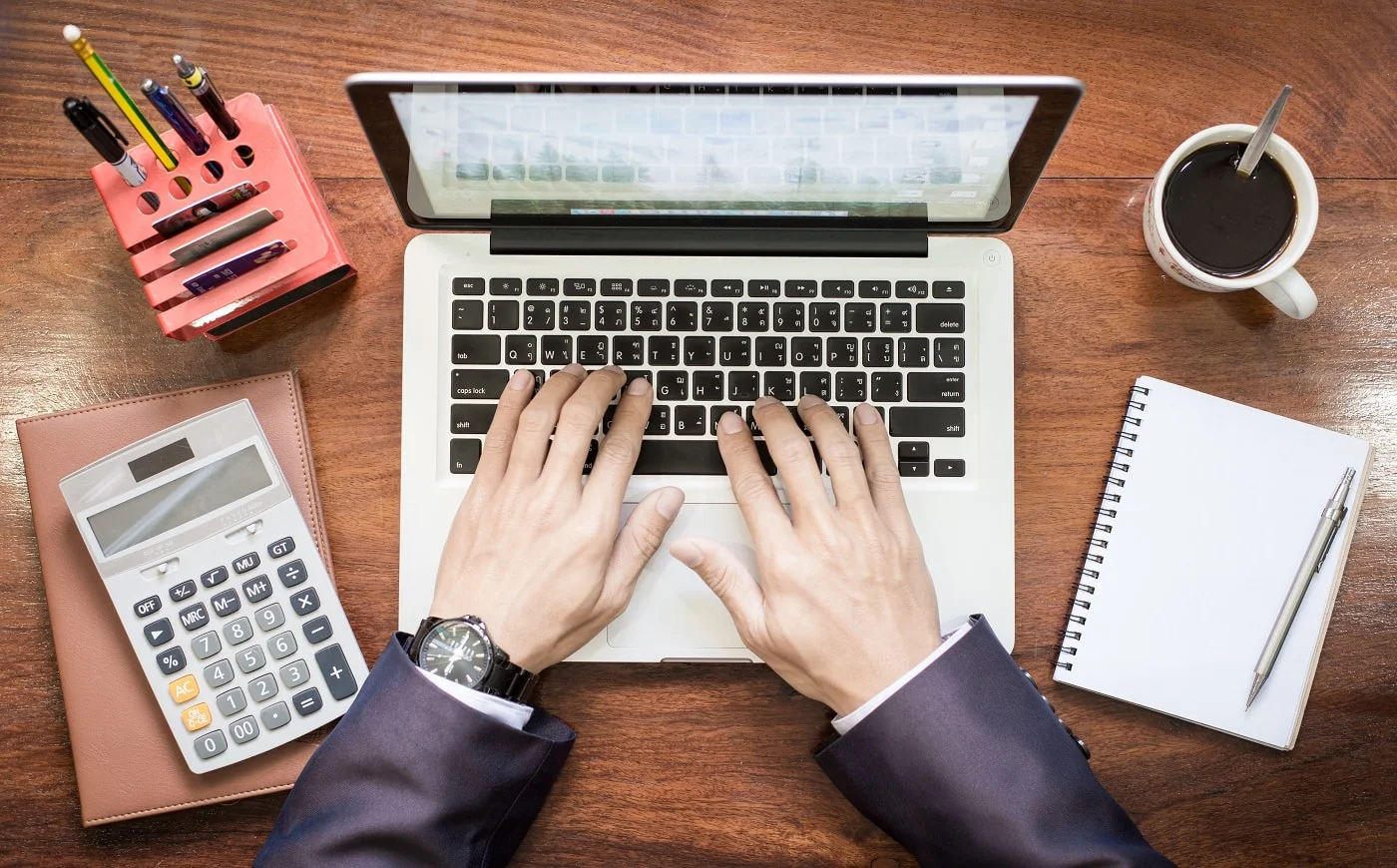 Whether you're looking for a portable solution for working on the go or a dedicated desk for your home office, finding the right laptop table is crucial. To help you make an informed decision, here's the list of the 7 best laptop tables available in the market.
1. LapGear 90501 – Best for Comfortable Casual Use
LapGear's home-office lap desk 90501 is a unique laptop desk bolstered with cushions at the bottom and is meant to be placed on your lap while working. The surface of this model has a beautiful marble finish but is also available in 5 other textures and colors that include blush pink, back carbon, and woodgrain. 
Why Did We Like It?
This aesthetically pleasing lap desk is compatible with most tablets and laptops that are up to 15.6 inches wide. The dimensions of this product thereby allow you to use it with most laptops available in the market right now. 
Furthermore, this lap desk can be utilized while sitting on a variety of comfortable surfaces such as the sofa as well as the bed. The dual-bolster cushion attached to the bottom of this desk makes it simple to place on your lap while reducing heat and thereby keeping you cool and comfortable. 
As you may have realized by now, this laptop desk does not have any legs. It's supposed to be kept directly on your lap to ensure maximum comfort and relaxation. Equipped with a device ledge, mousepad, and an integrated vertical phone slot, this desk also keeps your laptop in position and provides more workspace for efficiency.
What Could've Been Better?
The surface of this desk is slightly slippery, and since you need to place it on your lap while working, the laptop tends to slide away easily. Since this laptop desk is supposed to be kept directly on your lap, it may cause fatigue and hence is not ideal if you're planning to work for extended periods of time.
Pros
Keeps you cool and comfortable

Cushion conforms to your lap

Simple and efficient

Compatible with most devices

Aesthetically pleasing
Cons
Slippery surface

Not ideal for extended usage
Material: Vinyl, Fabric | Compatibility: 15.6 in | Adjustable Height: Yes | Portability: Foldable | Built-in Mouse Pad: Yes | Wrist Rest: Yes
2. Soundance LS1 – Best for Sturdy, Portable Design
Soundance has come up with an innovative laptop stand made of pure aluminum. The LS1 model comes in an A-silver color, but it is also available in various other shades such as rose-gold, pink-gold, aquamarine, red, and black.
Sale
Why Did We Like It?
This hardy and long-lasting laptop stand is compatible with all laptops and notebooks ranging from 10'' to 15.6'' in size. Constructed of reinforced aluminum, this stand is a durable alternative to most other wooden and plastic laptop tables commonly available in the market. 
Furthermore, this aluminum stand consists of only 3 parts and hence is incredibly easy to assemble and disassemble without extra tools. This desk's compact and lightweight design also makes it insanely portable and ideal to carry around. The rubber bits on the holder's hands and feet keep your laptop from slipping and keep the table from gliding or wobbling on soft surfaces.
Additionally, the ergonomic configuration of this stand raises your laptop by 6 inches to provide you with the optimal eye level which is especially useful when kept on lower coffee tables and desks. What's more, instead of a flat surface, this stand has two metal hands to elevate your laptop and provide adequate ventilation to prevent your machine from overheating. 
What Could've Been Better?
Some users have found this aluminum laptop stand uncomfortable because of the metal hands poking into their wrists. Others have received the product scratched and bent due to potentially flawed shipping protocols. 
Pros
Sturdy and durable

Detachable and portable

Compatible with most devices

Easy installation process

Ergonomic design
Cons
Sharp metal edges may poke
Material: Aluminum | Compatibility: 15.6 in | Adjustable Height: Yes | Portability: Foldable | Built-in Mouse Pad: No | Wrist Rest: No
3. HUANUO HNLA6 – Best for Versatility and Cooling Fans
Next up, we have the HUANUO in model HNLA6. It is a high-performing, ergonomically designed laptop table whose ingenious structure and versatility have made it one of our personal favorites and thereby one of our top recommendations.
Sale
Why Did We Like It?
This laptop table is constructed with a highly reinforced aluminum plate with 2 non-slip buckles and 6 ABS automatically locking joints. The 2-phase polymer blend ABS is extremely hardy and known as the most durable thermoplastic on the market. The ingenious construction of this table ensures that you can fold in it to form a compact structure that is easy to store and carry around if necessary. 
The two CPU cooling fans built into the vents on the tabletop actively dissipate heat and eliminate the chances of your device overheating. These fans are also easily rechargeable via USB ports and hence extremely easy to operate on a daily basis.
If that wasn't enough, you can also easily adjust the table's legs into various positions to meet your specific needs. This adjustable feature enables this laptop table to also function as a tablet stand, a standing table, and a lap desk that you can place on both beds and the sofa. 
HUANUO is, in fact, so sure of this table's exceptional performance that it provides a 24-month warranty with a 30 days money-back guarantee.
What Could've Been Better?
While this laptop table may be highly versatile, it is difficult to set up in different positions because of the sheer number of dials requiring adjustment. Hence, you may need to make multiple attempts to set up your table, which can be exhausting. Some customers have also found the fan built into this table slightly noisy. 
Pros
Versatile and multifunctional

Sturdy and durable build

Comes with a 2-year warranty

Ergonomic design

Portable
Cons
Noisy fan

Difficult to set up
Material: Aluminum | Compatibility: 15.6 in | Adjustable Height: Yes | Portability: Foldable | Built-in Mouse Pad: Yes | Wrist Rest: Yes
This laptop table by Astoryou has a modern and sleek design that is not only non-toxic, dirt, and water-proof but also environmentally friendly in its durability and design. The high-quality ergonomic build of this product ensures that it lasts you a lifetime with minimal care or effort.
Why Did We Like It?
If you're looking to invest in a handy laptop table that is not only sturdy and durable but also made of highly environment-friendly material, then look no further. This is the one for you! 
The foldable legs on this table make it very easy to set up while also making it compact to store efficiently in cramped spaces. Although explicitly built as a laptop table, this table is extra large and can also be utilized as a breakfast-in-bed table, standing table, or even kids' workstation. The aluminum feet have a black sponge that gives them an anti-slip effect and thereby perfect for placing on all kinds of surfaces. 
What's more? The aluminum legs are corrosion-free and have just the right amount of space between them to offer optimal comfort and eliminate cramps caused due to extended usage. A built-in iPad stand and cup holder also makes this product extremely convenient to use for varied activities on a daily basis. 
What Could've Been Better?
Some consumers have complained about receiving damaged products due to incorrect shipping procedures. Some others have noted that it is challenging to operate a mouse on this table due to its smooth and slippery surface. 
This can however be easily fixed by investing in a mousepad. As you may have noticed, the height of this table is non-adjustable, which makes it difficult for certain people to use. 
Pros
Built of environment-friendly material

Moisture-proof, scratch-resistant, and heat-resistant

Lifetime durability

Extra-large size

Easy to fold and store
Cons
Non-adjustable height

Poor shipping
Material: MDF | Compatibility: 11 – 17 in | Adjustable Height: Yes | Portability: Foldable | Built-in Mouse Pad: Yes | Wrist Rest: Yes
HUANUO is a brand that is committed to providing you with the most optimal home and office solutions. Their design team is primarily focused on improving your daily working environment by manufacturing innovative products that meet an array of customer requirements. 
Hence, the HUANUO bamboo lap desk is just another one of their unique innovations built to provide optimal work support.
Sale
Why Did We Like It?
This laptop table, built with a 21″ x 13″ desktop surface area, is the perfect desk to work from home in. It can be used while sitting on the couch, on the bed, and even while standing up if placed on an elevated surface. Other than your laptop and some extra space for your notebook, this table also has a built-in net pouch that can be used as a cup/phone/pen holder while working.
Furthermore, this sustainably produced bamboo table has the ability to satisfy different height requirements because of its 2 adjustable height options and 5 adjustable angles. This makes the table convenient to use for both children and adults on a variety of diverse surfaces. 
Apart from that, this table is also equipped with a small storage pocket providing you space to store tiny objects. The unique design of this product enables you to fold it in a compact structure and conveniently store it in underutilized, unconventional places like beneath the couch or the bed.
What Could've Been Better?
While most user ratings agree that this is a fantastic product, some customers have had an issue with its loose splinters. While a few users found some screws coming loose while using this product, others noticed wood fragments embedding themselves into their arms when in use. 
Pros
Adjustable height

Lightweight and durable structure

Constructed of environment-friendly material

Compact and easy to store

Multi-purpose
Material: Bamboo Wood | Compatibility: 15.6 in | Adjustable Height: Yes | Portability: Foldable | Built-in Mouse Pad: Yes | Wrist Rest: Yes
Unlike most of the products in our guide, this is a uniquely structured overbed bedside desk equipped with wheels for mobility and an adjustable tray table. However, this is one of the more expensive and less portable laptop tables we have reviewed today.
Why Did We Like It?
We absolutely love the sleek, polished, and durable design of this black rolling laptop table. While it may not be the lightest desk on our guide, its castor wheels make it very portable and easy to transfer from one room to the next. Constructed of high-quality materials, this table is exceptionally hardy and long-lasting as compared to its counterparts.
The unique structure of this table allows you to adjust the height anywhere between 23.6-35.3 inches and enables you to fix the tray at any angle most suitable for you. Alternatively, the knobs on the joints lock the table in place, providing you the utmost comfort while using it. 
Equipped with an edge stopper, this mobile table will not, under any circumstance, naturally slide away while in use. It is hence, a particularly handy product to have around the house and can therefore be used for multiple purposes while sitting on both the bed and the sofa.
What Could've Been Better?
This table is specifically structured to be used while sitting on the right side of beds and sofa sets. Hence, not only does that limit its utility, but it also makes it difficult for left-handed persons to use it on a regular basis. 
Pros
Multi-purpose

High-quality and long-lasting

Mobile and easy to transport

Adjustable height and tray angle
Cons
Only compatible with the right side of your bed or sofa
Material: Engineered Wood | Compatibility: 11 – 17 in | Adjustable Height: Yes | Portability: Foldable | Built-in Mouse Pad: Yes | Wrist Rest: Yes
The Hiveseen laptop table is made of enhanced bamboo and can be used as a bed tray, sofa desk, and standing desk for studying, eating, working, and so on.
Why Did We Like It?
Constructed of 100% solid bamboo wood, this table is as durable as it gets and has a polished and smooth natural surface eliminating the need for odorous paints. The overall structure of this table is extremely lightweight which can be folded flat and stored in many under-utilized spaces. This compact configuration also makes this table very travel-friendly and ideal for carrying around on camping trips or excursions. 
The ingenious design of this table divides the tabletop into two parts. The left part has the ability to be tilted up in 4 different angles, ideal for using a tablet or reading a book, while the right side remains fixed and contains a small storage space for pens and pencils. 
The large size and assembly-free construction make this product an astonishingly handy object to have around the house and can be used by adults and children alike. Hiveseen also provides a 100% shopping guarantee that provides instant replacement in 6 months and all-day customer service support.  
What Could've Been Better?
A few customers noted that the wood used to build this table started splitting within a few weeks of purchase. In some cases, this led to the table becoming uneven while the tabletop began to split apart entirely in other cases. However, this issue is usually seamlessly resolved by the company's customer support, who instantly replace the product when receiving a complaint. 
Pros
Constructed of environment-friendly materials

Convenient to use

No, set up required

Height and tilt adjustable

Large yet portable
Material: Bamboo Wood | Compatibility: 11 – 17 in | Adjustable Height: Yes | Portability: Foldable | Built-in Mouse Pad: Yes | Wrist Rest: Yes
Best Laptop Tables Comparison Table
Buying Guide For The Best Laptop Table
Are you confused about which laptop table to invest in amongst our top 11 recommendations? Well, don't worry, because we have compiled a buyer's guide detailing all the factors you must take into consideration while purchasing your table. So let's get right to it, shall we?
Size
The size of your laptop table should obviously be suited to the size of your laptop. Other than that, it also depends on how spacious you want the table to be, and what you plan to place on it while working. Depending on the above factors, you will need to choose a table most well-suited for your requirements. 
Fixed or Adjustable 
Some laptop tables are absolutely fixed and while others have adjustable heights and tiltable surfaces. Deciding which of these is ideal for you will depend on which position you are personally most comfortable using the laptop in the first place. 
An adjustable table is more ergonomic and provides you with more options in the way you can use it. However, if you're simply looking for a table to use on your bed or sofa, a fixed one could work wonders too.
Portability 
One other factor you should consider while determining which table to choose is portability. This of course depends heavily on how often you travel and where you want to carry it along. But generally speaking, a lightweight table that can be folded to optimize transportability is a good choice to invest in.
Style or Type 
The style or type of laptop table you should invest in depends on the way you plan to use it. Some laptops are specifically designed to be used while standing, while others are meant to be directly placed on laps or an elevated surface like a bed or a sofa. Hence, buy a table depending on where and how you want to use it.
Laptop Tables
Can laptop tables accommodate different laptop sizes?
Yes, most laptop tables are designed to accommodate various laptop sizes, ranging from small ultrabooks to larger gaming laptops. However, it's essential to check the product specifications or user reviews to ensure that the laptop table you choose can accommodate your specific laptop size.
Can laptop tables be used on beds or couches?
Yes, many laptop tables are specifically designed for use on beds or couches. They feature ergonomic designs with built-in cushions or padding to provide stability and prevent discomfort while using your laptop in a relaxed position.
Are laptop tables easy to assemble?
Yes, most laptop tables are designed for easy assembly and disassembly. They often come with clear instructions and require minimal tools or no tools at all. However, the level of assembly may vary depending on the specific model and design.
Can laptop tables be used for other purposes?
While laptop tables are primarily designed for laptops, they can also be used for other purposes such as reading books, writing, drawing, or even as a portable table for eating or working on other devices like tablets.
Are laptop tables durable?
The durability of laptop tables can vary depending on the materials used and build quality. It's recommended to choose a laptop table made from sturdy materials like aluminum, wood, or high-quality plastics for better durability and longevity.
Can laptop tables be used with external keyboards and mice?
Yes, laptop tables typically have enough space to accommodate external keyboards and mice if desired. This can provide a more comfortable and ergonomic typing and navigation experience.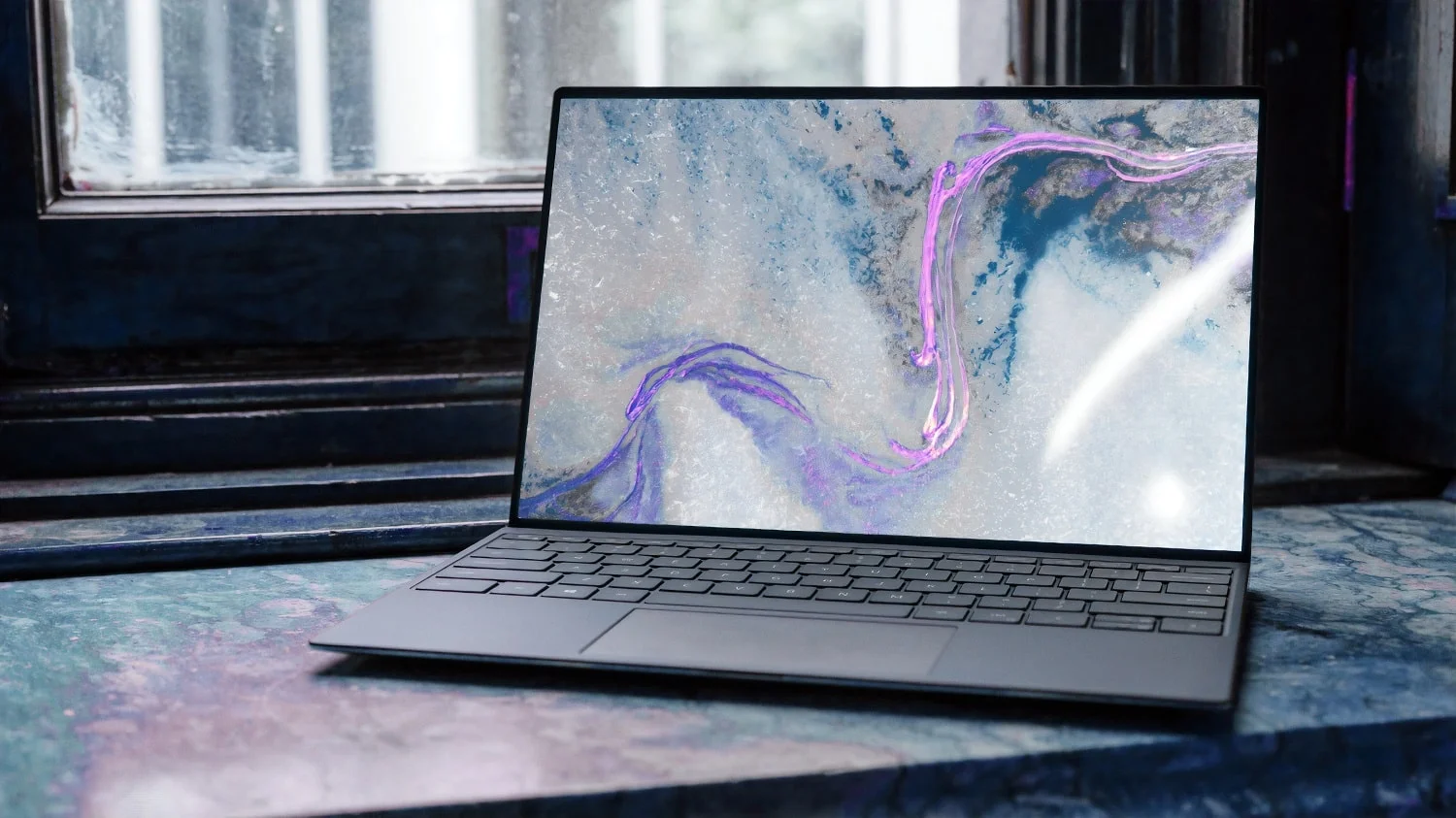 Conclusion
So, as you can see, there are a large variety of laptop tables with an array of different functions to choose from. We hope the buyer's guide has helped you choose the right product from among the recommendations provided. 
Just a quick reminder before we leave, the Hiveseen 01 was our best multi-feature table, while the Auralto was the best multi-jointed aluminum table on our guide. The HLHome, on the other hand, while slightly on the expensive side, is the best laptop table with a USB outlet in case that is an essential consideration for you. 
And with that, we come to an end to our comprehensive guide for the best laptop tables available in 2023. Happy Shopping!
Related Articles