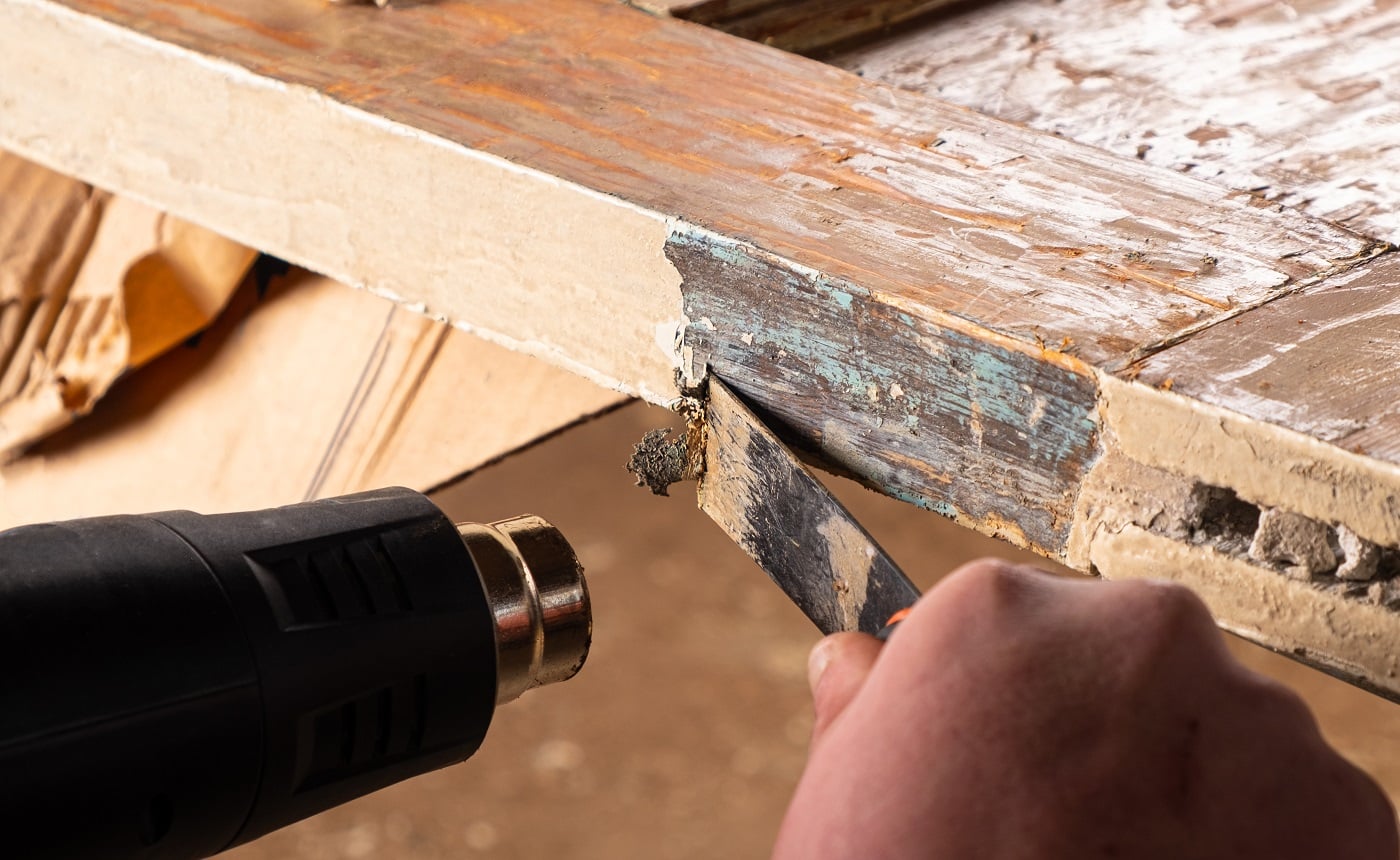 You may manage to remove a few peeling patches of paint from a small piece of furniture by just scraping it off with a tool. 
But when it's a large area that might have been painted many times, it wouldn't be enough. To remove the paint completely, you would need a latex paint remover, as it would do the job much more quickly and with minimal effort.
However, not all products out there will give you the desired results, and there are too many of them to choose from. This might make the task seem confusing, which is why we've put forward this guide to the 7 top-notch options out there. 
We've also mentioned the pros and cons for each of the options, which would help you make a well-informed decision.  So, without further ado, let's dive in!
Best Latex Paint Remover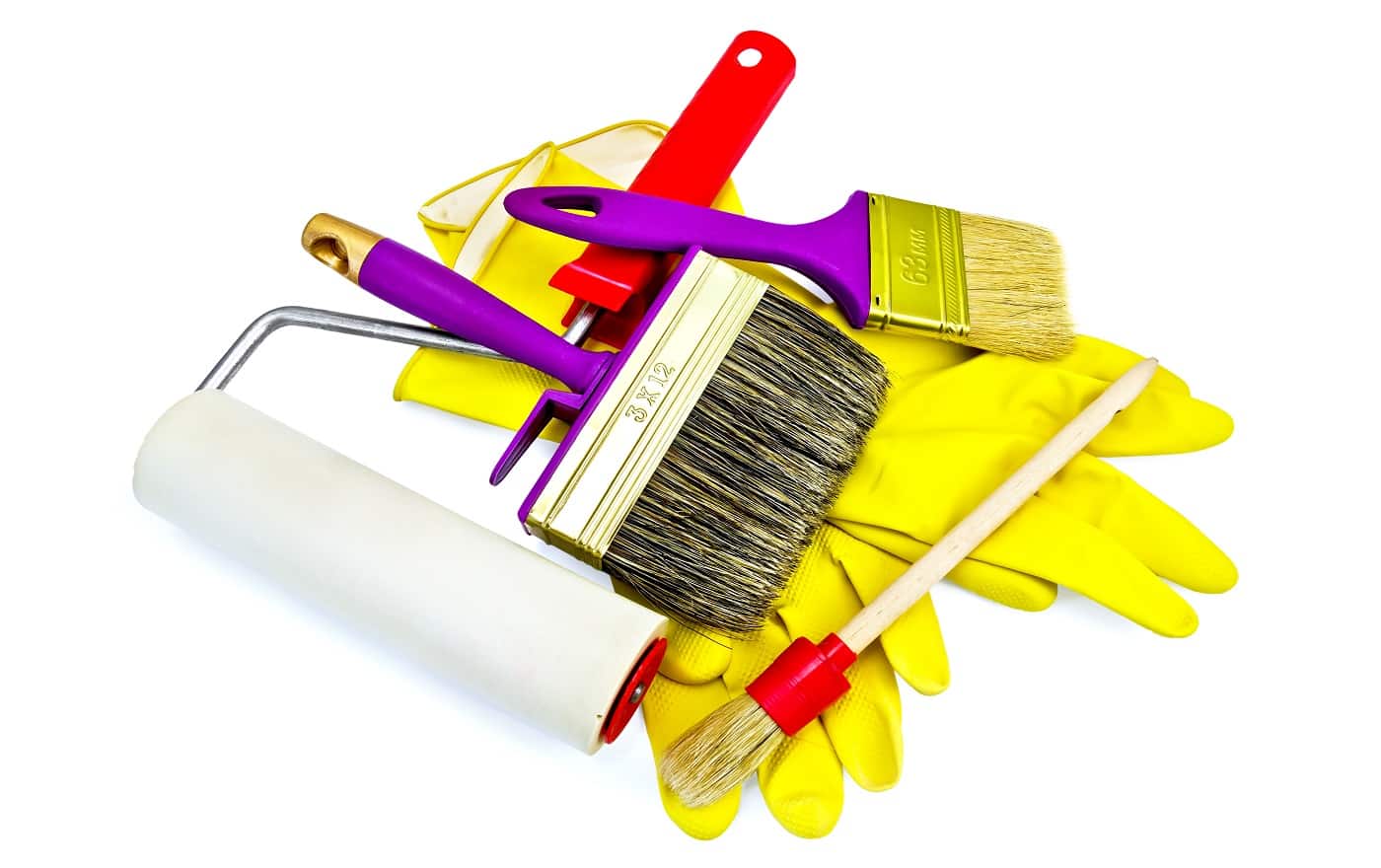 If you are looking for a purely eco-friendly yet effective paint remover, this product from Dumond Chemicals will be an ideal fit. Equipped with a potent formulation, it is highly versatile, so there's no reason to worry about its applicability. In fact, lots of DIY lovers have certified it as being suitable for a variety of paint removal jobs.
Why Did We Like It?
First things first, this paint stripper is strong enough to remove as many as 15 coats of any paint coating, including acrylics, urethanes, oil-based, varnishes, and many more. And here's the best part; it can act on a variety of surfaces, no matter whether it's made from brick, concrete, stone, plastic, fiberglass, or any other material. 
This water-based product is also formulated to stay effective and wet for extended hours so that the paint is removed in its entirety. Plus, you don't require using peel-away paper as with ordinary paint strippers. 
Its odor-free property is another great benefit, as people who are sensitive to any kind of smell won't find any problems in using it. What's more, you can easily apply it using a roller, brush, or airless sprayer at home.
What Could've Been Better?
This product may not always be packaged the right way, so make sure you check it properly as soon as it arrives. Some customers have complained that the package was torn at several places when it arrived and there were scratches on some parts of the bottle. 
Pros
Can remove up to 15 coats of different paints

Can act on a variety of surfaces

Stays effective and wet for hours

Completely odor-free
This powerful paint remover spray from the renowned brand Sunnyside Corporation acts upon paints and varnishes with utmost efficiency. So, rest assured that the surface would be quickly cleared of all stains. Available in a 1-quart spray bottle, this paint remover also offers excellent user convenience.
Sale
Why Did We Like It?
The best thing about this paint remover is that it works faster than most other paint removers on the market. While the action starts within 30 minutes of applying, the paint is removed entirely in just about 4 hours. Thus, you won't have to wait for a day to get the desired results, as is the case with many other paint removers. 
The no-drip formula also makes it suitable for use on vertical surfaces and filling the more detailed areas, so working with this one won't be a messy affair at all. Speaking of the paint removing power, it can tackle up to 3 layers of paint in each application, which is quite commendable.
Beyond that, we found its light citrus fragrance to be very pleasing, while the practical spray tip facilitated uniform application.
What Could've Been Better?
Although this paint remover works quite well on most surfaces, it provides a lesser coverage than many other products. Hence, one bottle might not be enough if you need to clear a larger surface. To make sure you never have to stop in between, it's best to buy at least 2 of them at a time. 
Pros
Works faster than many other products

Can be easily used on vertical surfaces

Can tackle 3 layers of paint with each application

Light citrus smell
Cons
One spray bottle provides less coverage
For our next pick, we've chosen this Goof Off paint remover, which comes with an effective formulation capable of removing several stains. In fact, its performance is at par with some of the most high-performing products out there, which has made it quite popular among homeowners as well.
Sale
Why Did We Like It?
Firstly, this paint remover starts working almost instantly, cutting through the tough areas of the painted surface quickly and thoroughly. What makes this possible is a solid micro-emulsion formula that's able to achieve results that ordinary paint strippers can't. 
As such, you can be sure that the toughest of paint stains on plastic, furniture, fabric and several other surfaces will be removed for good. Moreover, its applicability extends to a huge variety of paints and many other types of stains.
Using it is also very simple, as you only need to put some of it directly over the stain, wait for a minute to let it penetrate, and then wipe it off with an absorbent cloth. Thus, it does away with the need for repeated scrubbing as with the average paint removers.
What Could've Been Better?
The only disadvantage of going for this paint remover is that it contains a few toxic chemicals, so it's a bit risky to use around children and pets. It might even cause serious skin reactions if it accidentally falls on your hands during use. So, it's best to wear protective gear such as gloves and masks while applying this product.  
Pros
Works almost instantly

Removes the toughest of stains

Applicable on a variety of paints and stains

Easy to use
Another great model you can go for is this all-purpose remover from Max Strip, which can deal with sticky and tough stains very easily. Coming in a convenient spray bottle, it is suitable for use by beginners and pros alike. This remover is available at a very budget-friendly rate, with each bottle containing 22 fl oz of the product.
Why Did We Like It?
To begin with, this remover consists of powerful organic compounds with low volatility, which can act upon the toughest of paint spills or drips with ease. Its non-caustic formula also makes it entirely safe for use, while the absence of any unpleasant odor or harsh fumes ensures users don't face any discomfort during use.
What's more, it comes in the form of a no-drip gel, which acts on many different surfaces with utmost perfection to remove the stain in its entirety. It even acts very fast so that you can achieve a clean surface in just about half an hour. 
Not only that, but the spot is also very easy to clean up since you just need to rinse it with water. 
What Could've Been Better?
Removing multiple layers of paint from plastic may be a bit difficult with this remover, so you'll have to use it two or three times to get the best results. As such, it may not be the ideal product to go for if you're specifically looking to remove paint from plastic. However, it is quite quick and effective on most other surfaces. 
Pros
Can act upon the toughest paint spills successfully

No-drip gel acts faster and with utmost perfection

The spot is also very easy to clean afterward

Ensures complete safety of use
Cons
Not ideal for removing multiple layers of paint from plastic
This Citrus Paint & Varnish Remover is a high-quality product that can meet all your paint removing needs successfully. It's made entirely in the USA and is available in packs of 32 oz. and ½ gallon. So, users who prefer to go for indigenously made products would find this paint remover to be ideal.
Why Did We Like It?
What we liked the most about this paint remover was its water-based gel formulation which clings to most surfaces perfectly to clear multiple paint layers. In fact, it can act upon surfaces with 15+ layers of paint better than most ordinary products out there. 
It's even 100% biodegradable in nature, which ensures there is no adverse effect on the surfaces, unlike paint removers with chemical formulations. Another great advantage is that it can act upon old varnish and paint payers with equal efficacy. 
Beyond that, this remover produces neither any toxic fumes nor any harmful smell, but just a sweet citrus fragrance that would never make users uncomfortable. There's also a full refund guarantee offered by the brand in case you're not satisfied with the performance. 
What Could've Been Better?
The only downside of using this paint remover is that it dries up very fast. As a result, it might render the removal process unfruitful if left for longer than 30 minutes after the application. This makes it a must to scrape the paint off from the surface in a short while. 
Pros
Can clear 15+ layers of paint

100% biodegradable in nature

Acts on old paint and varnish equally well

Doesn't produce any toxic fumes or bad odor
Cons
Dries up very fast, hence the paint must be scraped off quickly
Our next pick for you is this Orange-Sol paint remover which excels in removing paint from a range of surfaces. It also does the job quite smoothly, thanks to its efficient and considerably versatile formulation. Coming in a spray bottle of 32 oz, this paint remover facilitates convenient paint removal for all DIY lovers. 
Sale
Why Did We Like It?
Ideal for heavy-duty use, this paint remover works on the stains in seconds to render the surface entirely clean. Its powerful formulation comes with purely active ingredients to ensure effective action on concrete, fabric, caulk, putty nails, and many more materials. 
In fact, it works perfectly on wood and fiberglass as well, which not all paint removers are capable of. Even the cleaning post application is quite easy, as you simply need to rinse the spot with water. 
You will also be glad to know that this strong product is purely organic and hence produces no harmful fumes or odors. Furthermore, being very gentle on all the surfaces, it ensures you never have to worry about any adverse reactions.
What Could've Been Better?
Very old paint stains might not be removed completely using this product, so it's better to go for any other paint remover for this purpose. Nonetheless, most customers were delighted with its effectiveness.
Pros
Works on paint stains in seconds

Works perfectly on fiberglass and wood

The surface is easy to clean

Produces no fumes or odors
Cons
Not ideal for removing very old paint stains
Towards the end of our list, we've included this widely appreciated paint remover from the leading paint stripper brand D Super Remover. It offers maximum efficiency while ensuring complete safety of use, which is the reason behind its high popularity. Notably, you can get this product in canisters of 1 quart and 1 gallon.
Why Did We Like It?
Straight off the bat, this paint stripper comes with a revolutionary gel formula, which clings to the majority surfaces to ensure complete removal of the paint. This is why you can be sure it would never drip while being used even on vertical surfaces. 
In addition, the versatility on offer is pretty praiseworthy, as it can act upon varnishes, latex paints, oil paints, lacquers, epoxies and many other kinds of paint. 
Another big advantage is that it takes just 15 minutes to act on the paint, be it a single layer or multiple layers. Not only that, but it can also remove 5 layers of paint at a time, so the job becomes effortless using this product. Hence, this makes it equally suitable for heavy-duty paint stripping work. 
What Could've Been Better?
The only thing which disappointed us a bit was that this paint produced an odor after being applied onto the surfaces. As such, it wouldn't be suitable for users who are sensitive to odors of any kind. But we have no complaints regarding the performance of this paint remover. 
Pros
Ensures complete removal of the paint

Can act upon a variety of paints

Works in just 15 minutes

Suitable for heavy-duty paint stripping work
Cons
Produces an odor after application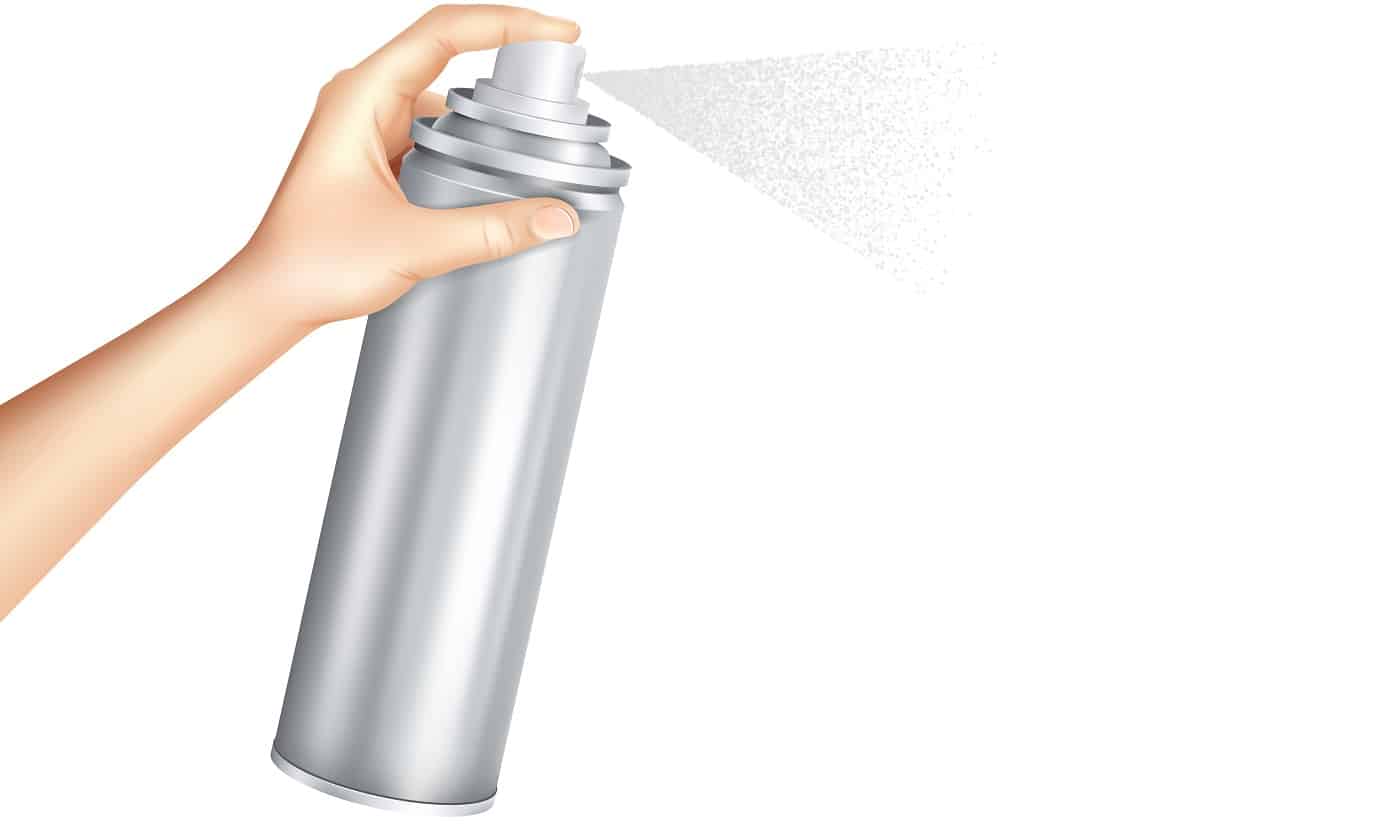 Latex Paint Remover Buyer's Guide
Buying the right paint stripper would also require you to be aware of certain key features characteristic to such products. That way, you will be able to get the desired performance each time. Remember that choosing a product straightaway without considering any features would only give you partial results. 
Formulation
Considering the formulation is, of course, most crucial when it comes to choosing paint removers. After all, it determines the effectiveness of a product in acting upon the paint and removing all the stains successfully. 
This makes it absolutely essential for users to check the information regarding the formulation while going through the product details. Note that generally, gel-based formulations are more efficient as they cling to the surface to act on it thoroughly. 
But some products with purely water-based formulations also provide great results. So, to be sure about their performance, it's important to go through the customer reviews of each of the products you consider. 
Safety of Use
Many users often overlook safety of use, which is an essential factor to consider while choosing latex paint removers.
Many products on the market contain toxic chemicals such as NMP and methylene chloride which are unsafe to use around children and pets. Moreover, these can also injure your skin if you don't wear protective gear while using the product. 
As such, going for biodegradable products which include purely natural ingredients is always better. But some of these might not be as effective as the ones that use inorganic chemicals, so in such situations as well, you need to go through the customer reviews carefully. 
Acting Speed
The speed at which a product works is also a significant factor in this regard. Note that some products with eco-friendly formulations take longer to complete the paint removal, while those coming with inorganic chemicals act faster. 
So, remember to check the acting speed of each of the products you consider. Paint removers that take about 15 minutes to half an hour to remove the paint entirely are generally considered to be more efficient.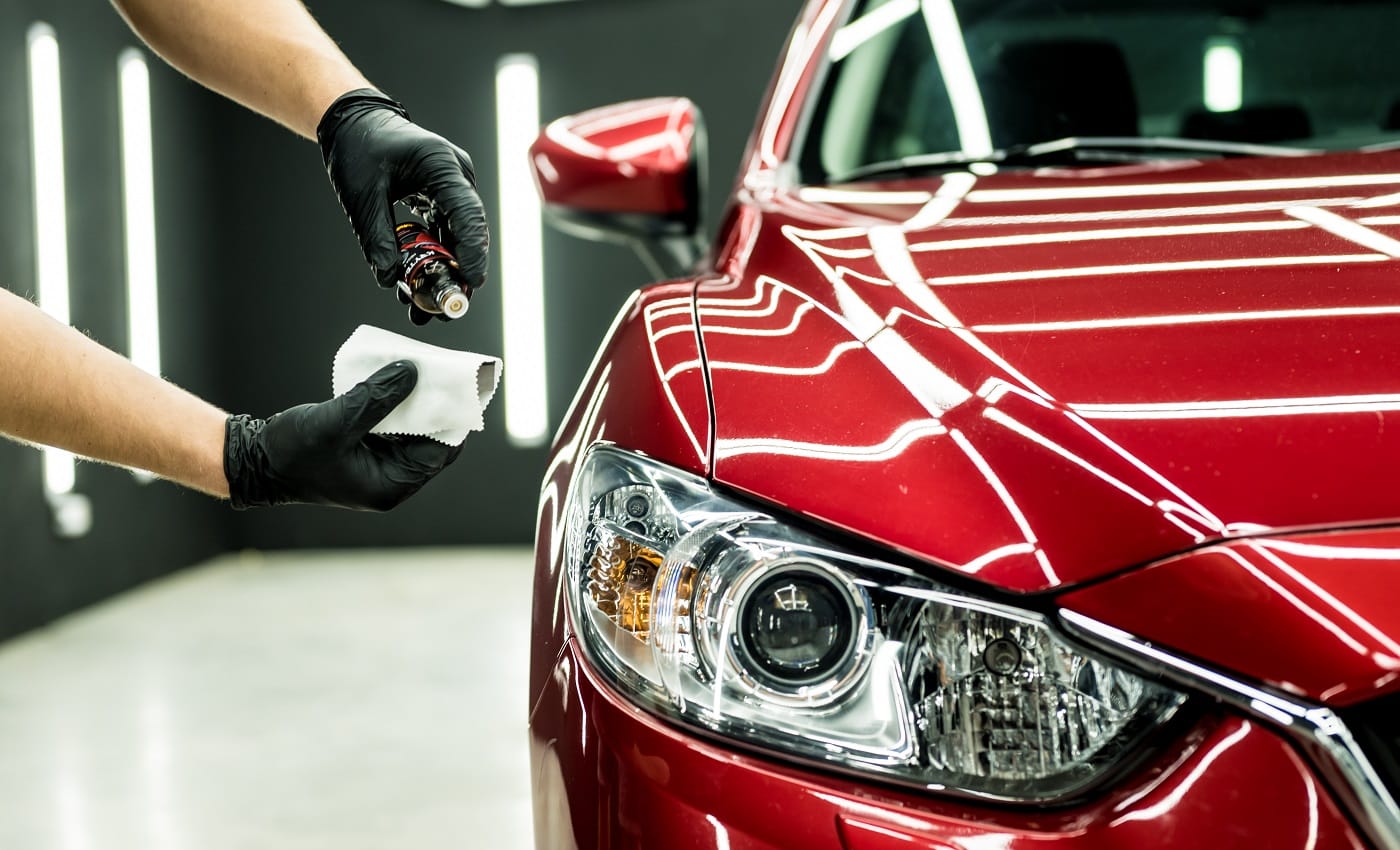 Verdict
Don't you feel more confident in choosing a suitable latex paint stripper now? So, go ahead and buy the right one. With a good product at your disposal, handling your next DIY project won't be a problem at all!
But before we wrap up, here's a quick recap of our favorites from the list. The Sunnyside Corporation 68532 is a budget-friendly yet efficient solution for your paint removal tasks. 
On the other hand, if you specifically want an odor-free product, the Dumond Chemicals 027691033322 will be a perfect choice. As a bonus, it's a purely biodegradable product. 
With that, we'll take your leave for today. See you soon, take care!
Related Articles
Alcohol Ink Art Tutorial [Alcohol Inks 101]
9 Best HVLP Spray Gun [Review & Buyer's Guide]
6 Best One Coat Paint and Primer
7 Best Primers to Cover Dark Paint
7 Best Exterior Primer For Peeling Paint
9 Best Deck Stains Today [Reviews & Buyer's Guide]
6 Best Paint Primer For Rusted Metal
13 Best Automotive Paint Gun for Beginner
7 Best Paint Stripper For Metal [Tested]
9 Best Paint Brush For Polyurethane 
9 Best Pump Sprayers For Staining Fence
9 Best Concrete Stains to Consider
Learn How To Soften A Hard Paint Brush
5 Best Paints For Stucco Reviewed
11 Best Paint For Concrete Walls In Basement
9 Best Paint Brushes For Chalk Paint
13 Best Professional Airless Paint Sprayer
How To Paint Without Leaving Brush Strokes
How To Paint Aluminum [Step by Step]
10 Best Paint Primer For Drywall
How Long Should Primer Dry Before Painting
10 How to Remove Spray Paint from Concrete 
How To Remove Spray Paint From Plastic 
How Much Does It Cost To Paint A Car?
9 Best Paint Roller To Hide Paint Defects
7 Best Paint Brushes For Trim [Review & Buyer's Guide]
7 Best Primers To Cover Dark Paint
13 Best Professional Airless Paint Sprayer 
How Much Does A Maaco Paint Job Cost?
The 7 Best Paint Sprayers for Chalk Paint
13 Best Paint for Furniture | Reviews & Buyer's Guide
13 Best Air Compressors  | Buyer's Guide and Reviews
10 Highest CFM Air Compressors  
9 Best 6 Gallon Air Compressors for Your Home & Garage
13 Best Paints for Bathroom Ceilings  
13 Best Paint for Kitchen Cabinets This Year
2 Luminess Silk Reviews [All You Need to Know]
HVLP vs. LVLP [All You Need to Know & Winner]
Paint Sprayer Vs. Roller [All You Need to Know]
5 Best Sprayers For Plasti Dip
Learn How to Remove Paint From Brick
How Much Does It Cost To Bottom Paint A Boat?
How To Thin Latex Paint For A Wagner Spray Gun
How Much Does Benjamin Moore Paint Cost? [Guide]
9 Best Paint Stripper For Metal 
7 Best Cold Galvanizing Paints
11 Best Paint Scrapers to Rock
How to Remove Spray Paint from Concrete
7 Best Primers For Covering Red Paint
11 Best Paint Roller To Hide Imperfections Tested