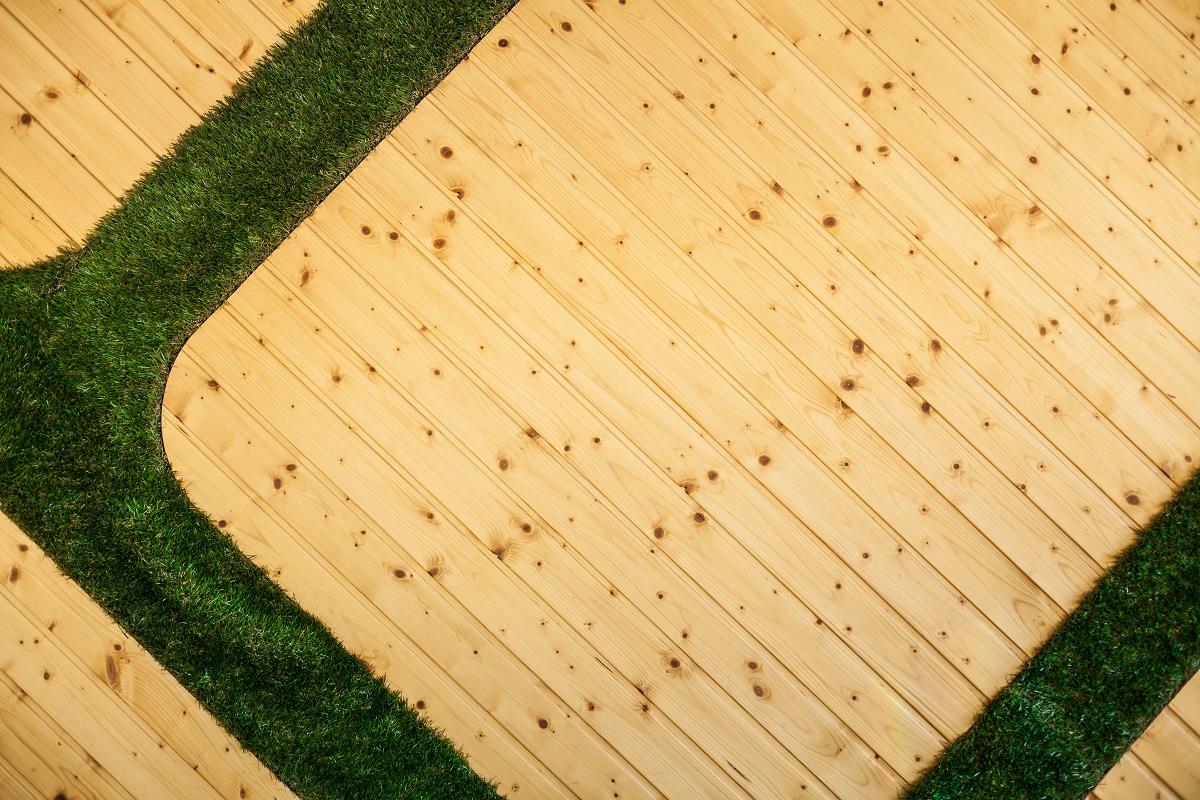 A well-manicured lawn is a dream for gardening enthusiasts, and a professional finish is needed for that. That is where lawn edging comes in. 
Landscape edging options help you create clean lines and ridges around your flower and plant beds allowing water to run off easily. They also prevent grass roots from growing on the other side, ensuring that the edges look clean. 
QUICK COMPARISON: Our Top 3 Picks For Lawn Edging
Now there are a variety of lawn edging tools available on the market. You will find various sizes, colors, and textures to choose from, and it can be pretty challenging. That is where we come in with our list of the best lawn edging with their pros and cons. 
So, let's get started without further delay! 
Top Lawn Edging Options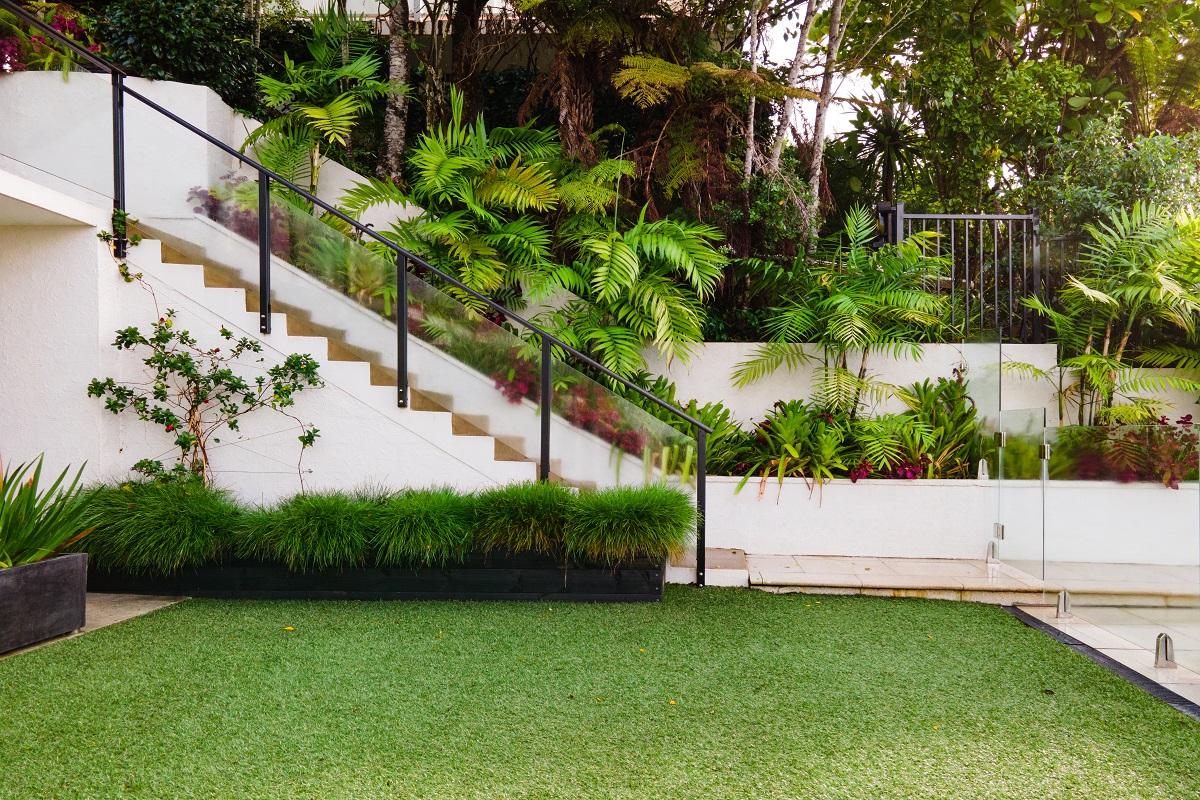 Sale
One of our top choices is EasyFlex Plastic Edging, which is a perfect landscape edging tool. If you wish to create a beautifully landscaped garden, then this can be of great help. It is low maintenance, which means you can just install and forget about it. 
Why Did We Like It?
To begin with, the lawn edging is very flexible and durable. You can install it in a straight line or mold it to form curves. We found that the long spiraling spikes are very helpful in keeping the design and shape in place even during heavy rain or frost heaves. 
Moving on, it is made of recycled plastic, making it an efficient choice. The plastic edging can even tolerate temperature fluctuations and string trimmers used around plant beds. Plus, you won't have to spend hours trying to maintain it, as it generally remains clean, and you can wipe it after every season. 
Furthermore, the plastic lawn edging kit includes 30 anchoring spikes measuring eight inches, a 100-foot lawn edging coil, along five connectors. All of these can assist in getting weed fabrics in place. 
What Could've Been Better?
While it will work for slightly raised beds, we do not recommend using it for large plants. That is because the height is just two inches, and you might require something taller for other forms of vegetation. Keep this in mind while purchasing, and you should not have any troubles at all. 
Pros
No digging required

Measures 1200 x 2.25 x 1.7 inches

Withstands temperature fluctuations

Offers easy installation
If you are looking to add a bit of flair to your garden, then the Greenes Landscape Edging half-log lawn option will be perfect. You will receive a pack of 6 logs that can improve the overall vibe of the garden. 
Why Did We Like It?
This lawn edging option looks like wood and gives the same feel to your garden. It is painted with a cedar stain, which provides it with a wooden finish. Being made of heavy-duty plastic, these logs last for a long time and will tolerate all kinds of weather conditions. 
Next, if you are looking for taller plastic lawn edging products, this should fit well. They come in sizes of five and seven inches making them perfect for medium-sized plants. You will also get metal stakes to secure them in place, which makes installation very easy. 
Since it is a plastic edging, rest assured that you do not have to worry about any type of lawn edge. The plastic is very flexible, and you can use it for circular or curved lawn beds. 
What Could've Been Better?
One thing that you have to remember while purchasing this landscape edging is that the color can vary slightly. Now, this should not be a problem as the original color of the wood is never in perfect synchrony. But it is best to make a note of this fact before coming to a decision. 
Pros
Measures 18 x 1.5 x 7 inches

Comes with metal stakes

Works for circular and curved beds

Tall enough for medium-sized plants
Cons
Can have slightly different shades
Sale
Up next is a lawn edging that comes with a trim-free flange making it a very impressive option. The Pure Garden Decorative Landscape Edging measures 0.75 x 10 x 9 inches and looks beautiful when placed around the yard. We were very impressed with the borderline that it created. 
Why Did We Like It?
You are going to love the cobbled stone design, which will border the lawn if you choose this. The slim profile paired with an interlocking system is easy to handle. Plus, the ten pieces will give you eight feet of landscape edging that should cover the front of a mini yard. 
Moving on, you will love the trim-free flange that is connected to the wide interlocking landscape edging option. It allows a lot of flexibility, and you can easily contour the garden no matter what the design is. Made of durable plastic, it will last for a long time, and you can safely forget about it after installation. 
That is not all, as the installation process is also very simple. You can do it yourself without any help using a rubber mallet. 
What Could've Been Better?
The only problem with this stake is that it cannot be installed on hard ground. Instead, you will have to soften the soil a little before you try to install it. We recommend waiting for the rain so that the ground gets softer. 
Pros
Can provide an eight feet border

Provides a professional look

Easy installation

Very flexible
A unique lawn needs a beautiful edging option, and the TABOR TOOLS Landscape Edging can provide you with just that. If you are looking to outline the yard, walkway, or patio, then this is a perfectly flexible border to use. 
Why Did We Like It?
This lawn edging tool has been made with sturdy polyethylene material, which is flexible and can bend around corners easily. It is thin, and you can use it to create unique landscaping designs. 
Furthermore, we found that the material does not crack, rust, peel, rot, or chip when used for long. You will get two color options to choose from, and they can be kept in place for a long time. 
Moreover, this lawn edging tool is often used as a barrier for grass and mulch. It prevents the grass from growing on the other side of the barrier, making it perfect for walkways. The lower part of the edge goes deep inside, which even prevents roots from growing in the flower beds. 
What Could've Been Better?
The only issue we had with this landscape edging tool was that it could not be cut easily. Because we have a small garden, the entire 40 feet was not required. The process of cutting turned out to be very difficult, and we needed to take help from the local gardening store. But if you have a large garden, this should not be an issue.
Pros
Extremely durable

Easy to install

Reduces lawn maintenance

Great customer service
A grass barrier can go a long way in creating a definitive line for pathways. This Grass Barrier  Landscape Edging is made of 100% recycled materials making it a great choice for your yard. You will be surprised after seeing the durability of this product. 
Why Did We Like It?
To begin with, it is made of a very flexible material that can easily bend and curve. It is one of the perfect landscaping options that you can buy for pathways, and lawn yards. The edging runs above the ground and acts as a barrier creating a proper grass line. 
Moreover, you can place it below the ground to keep roots from spreading. Generally, the placement is such that six inches lie below the soil and four inches stay above. 
That is not all, as the brand claims that the material lasts for 100 years, which means you will not have to replace it at all. It can even handle 200 pound-force of resistance in the case of punctures. And the 12 gauge thickness makes it sturdy, preventing any kind of damage. 
What Could've Been Better?
Since this is a continuous gauge, you might need another person's help with the installation. You will need to keep it in the sun and then shape the sides of the lawn beds properly. Therefore, we believe that two people can do the job much faster. 
Pros
Very flexible in nature

Acts as a shield for grass

Curves easily

Creates a defined grass line
For all those who wish to have a wooden barrier for their plant beds, the Eco-Green Wood Landscape Edging is an excellent option to pick. You can use the flexible boards to create any design that you may want. Plus, it will be the perfect accent to flowers and beautiful colored leaves. 
Why Did We Like It?
While ordering this product, you will get a DIY kit that can be used to create the fence. It includes sections that are four inches high and 30 inches long. There are eight such sections provided that can be used to cover an area of 20 feet. 
That is not all, as you also get three ground stakes that are already attached to the lawn edging. The ground stakes will eliminate the need to find any digging tool, and you can just place it quickly. Also the overall weight is only 2.9 pounds making it a perfect option to pick. 
Moreover, the landscape edging is made of treated wood, which is brown in color. The color will surely complement your plants, ensuring they look good. 
What Could've Been Better?
Before you install the landscape edging barrier, please remember that it needs to be stretched. Otherwise, the material will expand once it sees heavy rainfall. To prevent that, you can stretch it to the greatest extent and then attach it to the yard. Then it should stay intact for years without causing any problems. 
Pros
Measures 32 x 12 x 4 inches

Simple DIY application

Creates a decorative border

Eight separate sections for easy linking
One of our favorite products is the Suncast Landscape Edging Roll, which is known to be eco-friendly, making it a perfect choice for gardens. You can use it to surround small to medium-sized lawns of most shapes and designs. Read on to know more about the product. 
Why Did We Like It?
With the world climate in danger, eco-friendly is the go-to option for many. This lawn edging roll is made of 100% recycled plastic. Hence, you are not going to be adding on to the ever increasing  wastes while you can also make the plant beds look good. 
Meanwhile, the landscape edging is very smooth to touch and is ultra-flexible. You can use it to surround gardens, and it will only take you a few minutes. No additional help is required making it a perfect option for DIY enthusiasts. 
That is not all; this lawn edging roll can be used in places that get direct sunlight without worrying about the plastic turning brittle. It comes with ultra-violet inhibitors, which are going to keep the product safe and make it last longer. 
What Could've Been Better?
While the lawn edging barrier can become pretty flexible, you will have to keep it in the sun after it arrives. When it first arrives, the lawn edging roll will be a little hard. You can place it in the yard under full sunlight for around half an hour to soften it up. Then use it along the plant beds. 
Pros
Easy to install

Thick and smooth

Very flexible

Creates distinctive borders
Cons
Will take time to be malleable
If you were looking for a metal option that would work well with your yard, the EverEdge Lawn Edging is a brilliant choice. It ranks high in quality and efficiency, while you can also use it around curves. We were able to lay it fast without any difficulties. 
Why Did We Like It?
This lawn edging is known to be an all-in-one option that can sustain extreme weather conditions. Then there are long steel edgings measuring 39 inches. Every pack contains five of these that can be used to cover an area of 16.25 feet. 
Moreover, the galvanized steel landscape edging comes with sharp stakes, which will help you lock them permanently in the soil. Just ensure that the stakes go into the ground before you leave it in place. 
Also, the material bends around corners and curves easily. While it may not be as strong as a stone wall, it will ensure adequate protection. Plus, the grass roots will not be able to grow outside the boundary making sure that the lawn has a professional look. 
What Could've Been Better?
The only issue with this product is that it is not an affordable option for the average homeowner. Hence, you might have to pay a little more, but we will say it is worth the extra money. So, if you can shell out something extra, we will surely recommend this option. 
Pros
Bends easily near corners

Stands straight even in bad weather

Can be placed around a stone-filled area

Only rubber mallet required for installation
Are you aiming for a professional look for your plant beds? Then the Dreamscape PRO Landscape Edging will be an amazing choice. It contains a pack of stakes that can provide clearly defined borders to your garden. We loved the visual effect and the style that it added. 
Why Did We Like It?
These are a set of maintenance-free landscape edging stakes that will offer a smart solution. Yes, they can survive high temperatures and bad weather conditions. There is a frost hole present in the landscape edging, which eliminates any risk of damage from the beginning. Even if the ground freezes and thaws, the barrier will be right in place. 
Moreover, the professional-grade landscape edging comes with a rustproof construction. It will not catch rust, crack, or get corroded in time. You will always find your landscape border staying shiny and clean. 
To top it all, every kit includes 45 stakes, 15 strips measuring eight inches, and four stake adapters. The strips can cover an area of 120 linear feet, which means they can cover medium to large yards. 
What Could've Been Better?
The installation process can take a lot of time. Hence, it is best to be prepared. Please take the help of another person while working with it. There are overlapping edges that have to be placed just right to get the desired effect. Take your time, and you should have a beautiful landscape edging option.
Pros
Can withstand extreme temperatures

Professional-grade aluminum used

Stays clean and shiny

Frost hole included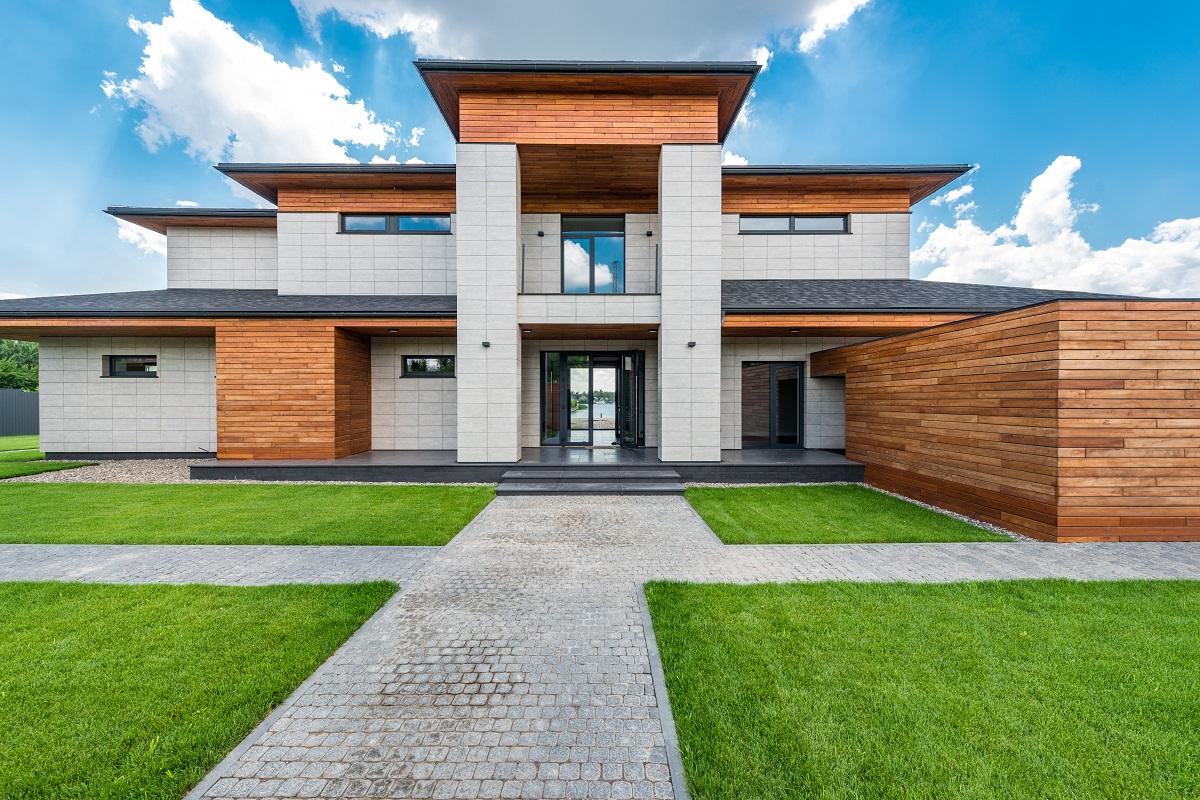 Lawn Edging Buying Guide
While the choice is yours, remember to keep the purpose in mind before purchasing. In this section, we will talk about the essential factors which will help in making a choice. 
1. Size Of Landscape Edging
What is the perimeter of the yard outside the house? The answer to this question is crucial when it comes to deciding on the right lawn edging. Most of these yard accessories cover a specific length, and some cannot be easily cut to make two parts. 
Hence, if you are not sure about the perimeter, then logs or chain interlinking systems may work out for you. Here, you can adjust the length of the lawn edging easily by just using the number of parts needed. However, if you are choosing plastic or a continuous rubber surface, then it might be difficult to cut through easily. 
Moving on, while buying landscape edging, it is essential to remember that the bottom of the material should be well placed on the ground. The top edge needs to be able to provide a cleanly defined edge, while the bottom part should prevent grass roots from growing further. 
2. Type Of Lawn Edging
By now, you must have realized that there are different kinds of lawn edging available. You get to choose among a stone finish, terracotta, wood logs, metal interlocking systems, and rubber barrier, to name a few. They can be made with various objects like plastic, stones, bricks, or metal. However, plastic ones are the most common as they can sustain for a longer time. 
While buying landscape edging options, please remember to check whether the material is durable and can withstand bad climatic changes. Some items may work very well with snow but may not be able to take strong sunlight. Hence, please read through the description carefully before making a choice. 
3. Heat And Erosion Resistance
Since the landscape edging barriers would be out in the sun, rain, and snow, you will have to ensure they are protected from weather conditions. If the hot sun can make the barrier brittle, then it is of no use. Please read the description carefully to understand if these lawn edging barriers are protected from high weather fluctuations and temperatures. 
Best Lawn Edging
How Deep Does Best Lawn Edging Tools Go?
On checking the exact measurements, we found that lawn edging could go up to two inches into the soil. Now there will be some options that go deeper. If you have to prevent roots from growing on the other side, it is better if they pierce a little more into the soil.
What To Remember Before Installing The Lawn Edging Barrier?
Please remember to always wear protective clothing while working with lawn edging. We will also advise you to mow the lawn before you install the landscape edging. This would ensure that there is no overhanging grass that could disrupt the process. You would want a clean and pristine finish every time.
Top Lawn Edging Verdict
We have finally reached the end of this guide, and it is time to wrap up. However, before we do so, let us quickly take you through our favorites. The EasyFlex Plastic Landscape Edging requires the least amount of maintenance, making it our top affordable option. 
On the other hand, if you are looking for a wooden finish, then the Greenes Landscape Edging will be perfect. And the Pure Garden Decorative Landscape Edging provides a trim-free flange. 
Please ensure that the chosen option fits your yard design well, and you should have a great experience. The stakes or spikes should go into the soil and grip it well. You can always contact customer care in case that does not happen. Check out the internet for more such cool garden edging ideas. 
Stay well and keep gardening! 
Related Articles
5 Best Self-propelled Lawn Mowers
The 5 Best Lawn Mowers for St Augustine Grass
4 Best Walk Behind Brush Cutter
Zero Turn Vs Riding Mower, Differences & Best Solution
13 Best Potting Mix For Orchids
9 Best Small Riding Lawn Mower