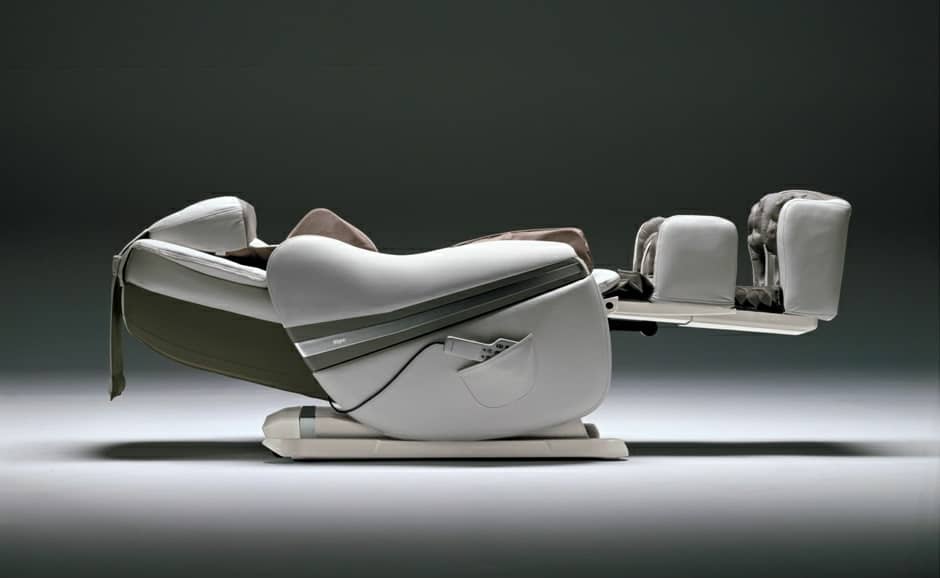 Life is all about running around these days. Everyone is having busy schedules trying to balance work and personal lives in this fast-paced world. It has become a necessity to take some time out for oneself every once in a while and relax, both physically and mentally. To cater to this need of rejuvenation and relaxation, people have turned to massages as one of the options amongst many. In addition to that, massages also helped by providing relief for body pains, improving blood circulations and positively aiding many other ailments. This shot up the demand for spas and massage therapy centers around the world, but it also encouraged the quest of searching for the best massage chair one could get in his home.
Naturally, going to the spa regularly, or getting appointments with the professional therapists could be really tiring and cost you a lot of money in the long run. And sometimes, you might just not find enough time to fit in a massage slot in your busy schedules. This is where massage chairs come to your rescue.
Best massage chairs offer a more cost-effective option to get massages regularly and yield same benefits as that of a regular massage. They are a one-time investment, and can be used at the convenience of your spare time, from your home or office areas. But the problem could be choosing the right one from all the options that are available in the market, that too within a wide price brackets.
So, to help you cut down your research time, and give you an overview of the best chairs available in the market as of date, we are bringing forward a comprehensive review of all the best massage chair recliners highly appreciated and recommended by the users, along with the specifications, pros and cons for each product.
Now you can go through all them and choose the one that you think suits best for you.
10 Best Massage Chairs
Realrelax's unique massage chair comes with a Zero-gravity space capsule surrounding throughout the recliner, and an inbuilt arm linkage and heating system for an excellent full body shiatsu massage. The chair has four preset massage programs, and eight other programs set into the backrest of the chair, to give a professional-type massage right from head to toe. The recliner also comes with a unique foot roller massage function that ensures a better massage than that of the airbags. It is available online at a price of $844.99 per unit.
Product Benefits
Circular Roller Design specifically targeted to massage the neck
Heat therapy to improve blood circulation and metabolism of the body
Remote control with four preset programs and adjustable massage strengths and speeds
Customizable manual programs and settings as per the users' need
Arm linkage system that gives a pulse-type airbag extrusion massage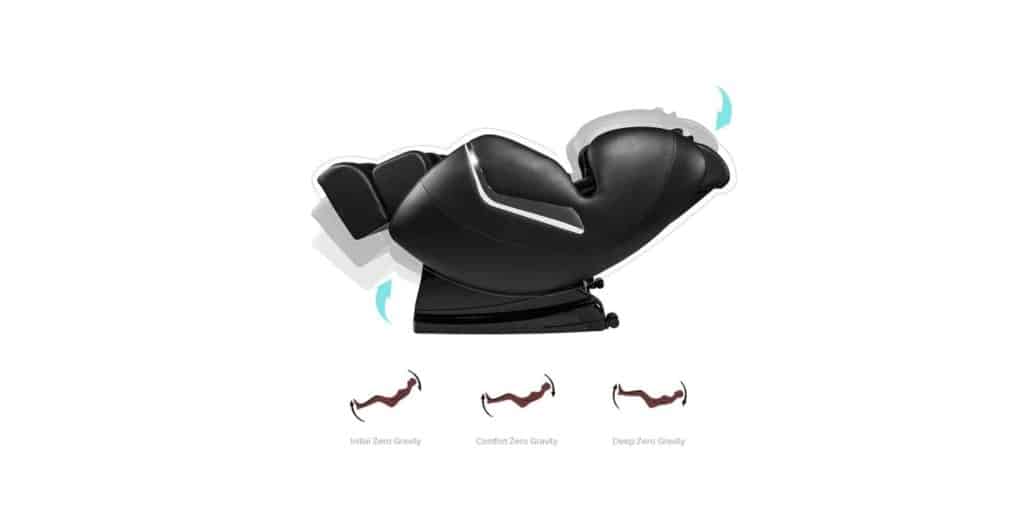 Why should you buy Real Relax Favor 03?
Favor 03 has many features that make it an ideal choice for you to buy, especially if you are looking for state-of-the-art benefits that give you ultimate relaxation and therapeutic experience.
Like I mentioned above, the chair comes with a new and unique arm linkage system that ensures you get a great massage, throughout the body. Also, if you're dealing with back pain and other issues related to the spine, the heating system provides you with excellent blood circulation and relief, thus soothing the pain eventually.
The chair perfectly fits if you're 6'1 or shorter. But in case you happen to be a little taller than that, the extendable footrests should be able to help you. Further, the chair comes with a warranty of 3 years, so you could get it serviced whenever there's even a slightest of glitch.
Customer Opinion
Real Relax 03 has been appreciated by a lot of users, especially for its features and value for money it has to offer. The heating system and the airbags used in the chair gives a great overall massaging experience. And the ergonomic design is no less than an added benefit. However, some users had complained of the pain due to the friction and roughness in the arm area during massaging.
Relaxon Chair MK-IV is characterized by a built-in heating and air massaging system and zero gravity which gives its user an enjoyable full body Shiatsu massage.
The chair is available in brown color and is manufactured by a company based out of California called Relaxonchair. You can avail it at a price of $2299. If necessary, you could opt for a 12-month EMI at zero-interest.
No products found.
Product Benefits
Ergonomic first-class design to fit every body type
3-stage gravity technology to save space
S-Shape roller design with next-generation technology to contour the body naturally during massage
Three customizable memory programs
Five preset auto programs to enable thorough massage of neck, back, and shoulder
Back heating system
Next generation foot massager with 20 airbags
Adjustable shoulder height
Upper body stretch
Why should you by Relaxon Chair MK-IV?
With a unique roller design that's different than most of the traditional chairs, Relaxon could give you an incredible massaging experience. Relaxon ensures that you get an entirely therapeutic and relaxing massage throughout the body through the preset functions like relax, comfort, neck and massage, shoulder and decompress modes.
The airbags present in the foot and arm area ensures a deep air massage that relaxes all the muscles in your body. Also, the carbon fibers used in the heating system sees to it that the heating is stable and uniform, thus enabling an effective heat therapy to your body.
The three-inch wall-hugger design makes it easier to install it at your home without taking up too much space. And if you're someone on the taller side, the adjustability helps you get the same experience as a shorter user.
Customer Opinion
Most users found the chair to be easy to install and less space consuming. That too, without much hassle and tools. Another widely appreciated feature of the recliner is its effective massaging system which helped a lot of users relieve stress and pain on a regular basis. Other than a few users having an issue with the intensity of the massage, the chair has been highly appreciated by the customers, who claim that the chair performs what's expected of it perfectly well.
Best massage's EC-06c has got great features that can compete with any sophisticated massage recliners as well as an unbelievable price that doesn't burn a hole in your pocket. It gives you a great experience, almost like that offered by a professional masseur/masseuse. So, if you are on a budget and are looking for something below $800, then look no further.
Sale
Product Benefits
Unique S-track designs with quad rollers that move all the way down your body
Neck rollers that give you a specialized Tsubo point massage to shoulder and neck
Automated body scan to ensure an accurate massaging experience
Heater rollers that give warm massages
Four massage technics and three automated settings that include kneading, tapping, percussion and shiatsu methods
Vibration-enabled massage seat
Air massaging mode with 30 inbuilt airbags
Unique calf and foot massaging system
A slightly extended ottoman for taller people
Why should you buy BestMassage EC-06c?
For those who are looking for a massage chair that's priced competitively, as well as provide an insane massaging experience, the Electric Full Body Shiatsu Massage Chair by BestMassage is nothing short of a blessing.
The 30 airbags in the chair make sure you get an excellent and highly intense massaging experience. Furthermore, you can adjust the settings of the chair as per your preferences, so you don't have to go with the preset modes which could end in pain.
The rollers and vibration mode on the seat helps in relieving the lower back and waist pain. So, if you're someone that has been troubled with either of these issues, EC-06c could be a great bet.
BestMassage has tried its best to give some exciting features and specifications for its product, given its just an entrant level chair. It is these features that make it for a delightful purchase. Oh, and not to forget all those colors you could choose from.
Customer Opinion
Many users feel that the chair has decent features for a new entrant in the market, that too at a price that doesn't affect your budget. One of the most common comments about the recliner is that it is great for day to day relaxing experience and that the chair had tried to be on par with other expensive alternatives. But if you're into lesser pressure massages, then it could be a little too intense for you.
LM-7000 by Kahuna is another affordable massage chair that has been popular in the market lately. The chair boasts of inbuilt along with many other features you could find in a higher-end chair.
At first glimpse, you'd notice that LM 7000 is sturdy and is manufactured with high-quality parts. The chair is designed with utmost care to provide excellent support to your body frame and give an amazing massaging experience.
Kahuna also takes pride in its multiple automated massage settings, the L-Track model, and the smart space-saving technology, which takes up only a little space in your home.
Product Benefits
L-Track roller design with wheels
Special yoga design to relieve pressure and remove toxins from the body
Zero gravity system to spread the weight across the chair
Computerized body scan technology for a customized massaging experience
Smart space saving technology that saves space in your home
Dual foot rollers for effective foot massages
Separately inflated airbags for an intense arm air massage
Heat therapy for lower back and calves
Why should you buy Kahuna LM-7000?
Kahuna could be an excellent choice for you if you're looking for a product that offers useful features and great massaging experience at an average price range.
It has an overall high value for its features at the price range it's available in the market. The air pressure techniques and adjustable positions and strengths make it for an excellent overall massaging experience.
Also, if you're looking for a certification, the chair is FDA approved. The manufacturer also offers an excellent customer service. So, you don't have to fret about fixing issues or resolving queries, however small they may be.
Customer Opinion
LM 7000 has been praised widely for its strong build quality and the high-end features it had to offer its customers. Even the L-Track massaging system has been proven effective when compared to its contemporaries. A lot of customers said that the features of the chair function perfectly, giving a good massaging experience overall. The only minor setback could be the intensity of the calf massage for a few users.
Kahuna's massage chair is popular among the ones that are available within a budget. But it takes immense pride in what it has to offer. Competing head-on with other chairs on the expensive side, Kahuna had tried hard to provide ultimate massaging experience to its users through this recliner model.
The chair comes with a traditional L-Track roller design, which ensures a full massage to the back and the lower back. Unlike the chairs with S-Track design, LM6800 the user receives a massage all the way from the neck to the back, tailbone area and down to the buttocks.
In addition to that, the massage chair has several other features like the yoga and shiatsu, which gives user optimum relaxation.
Sale
Product Benefits
L-Track roller design with horizontal movement
Zero gravity to ensure deeper relaxation
Computer body scan technology for accurate massaging
Auto yoga program
Specialized shiatsu massage therapy
Air massaging system, with only fewer airbags
Dual foot rollers
Space Saving technology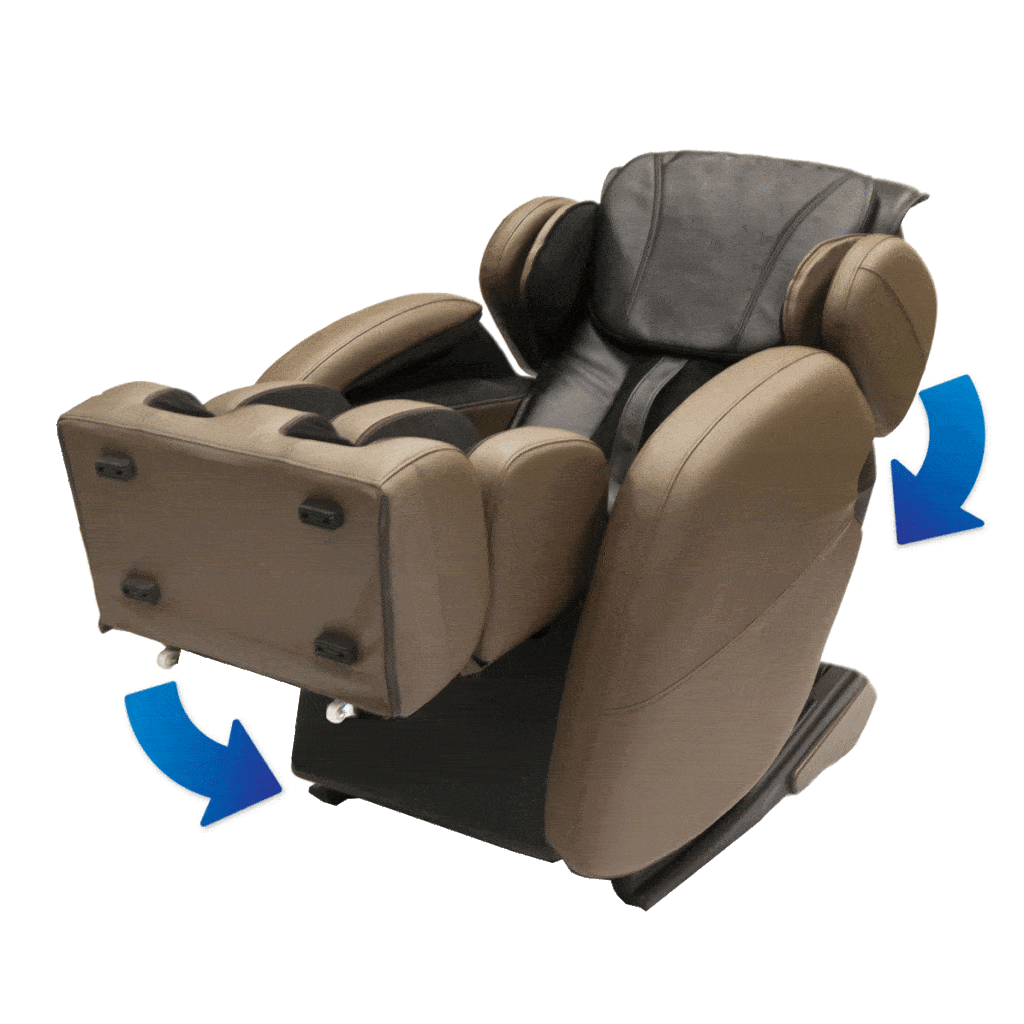 Why should you buy the Kahuna LM6800?
If you are looking for a massage chair that offers decent features, but have a set budget in mind, then you might want to consider the LM6800 Zero Gravity Massage Chair Recliner by Kahuna.
This massage chair indeed is cheaper than many other options available in the market, such as the Inada Dreamwave, which might be heavy on your pockets.
The LM6800 's adjustable speed, pressure, and intensity make sure that you have an amazing time during the massage. It helps you relax and rejuvenate. That too, with your massaging preferences. While the six automated programs, and the special yoga and shiatsu therapy give you a unique overall massaging experience.
Customer Opinion
Kahuna LM6800 has more than a whopping 300 reviews on Amazon, and most of them are positive. Many customers are delighted with the price and the features it had to offer in its range. Except for a couple of reviews saying that it might be a tad bit uncomfortable for the taller users, a majority of buyers are quite satisfied with the product.
One of the latest models to join the league of the massage chairs is the all-new HM 078 Hubot by Kahuna. Hubot comes with a promise from the manufacturers to redefine the whole massaging experience with an ultimate relaxation therapy using top quality massaging features and technics.
Product Benefits
52 inch extended HSL Track System
Unique KMS-08M-225L mechanism with massage balls
Fifteen different massage technics for an ultimate massaging experience
Zero gravity positioning system to relieve fatigue
Air cell massage technic to aid blood circulation
Space saving technology that takes only 5-6 inches from the wall
Smart body scan technology for a more customized massaging experience
Rollers and heat therapy for calf muscles and foot
Mobile app for control
Why shold you buy Kahuna's Hubot?
If you don't want to compromise on the quality and are willing to stretch your budget up to $5000, you might want to consider getting the Hubot. It sure is bang for the buck with all the amazing preset massage technics the chair has to offer.
Stretching, yoga, shiatsu, deep tissue, air mode, stress-relief mode, golfer mode, athletic mode and so on, whatever you're looking for, this massage chair has got just the right technology to give you the best experience.
Also, there's all the customizability of speeds, strengths, and intensity of the massages to ensure you have an experience according to your choice. And last but not the least, if you have even the slightest of issues with the recliner, Kahuna's customer service is there right by you to solve your queries at the earliest.
Customer Opinion
Though Hubot is a relatively new model by Kahuna, it has managed to garner praise from the customers who purchased it. Almost all the users are completely satisfied with the product, giving it a five on five stars, for its build, quality and the features offered.
One cannot deny the fact that Kahuna is quite popular among those who are on a string-tight budget but want to go for a massage recliner with great features at the price range. Like most of its models mentioned in this review article, SM7300 also comes with a diverse range of features at a medium price range.
However, the most important quality of this chair is that is that it is specifically designed, keeping the potential user base of taller people in mind. Well that, along with many other state-of-the-art features which benefit the users.
Product Benefits
SL+ Track design that extends the massage reach to another 15 inches
Zero gravity technic with six rollers in the chare
Space saving technology, the chair fully extends in only 5-6 inches
Yoga stretching program
Automated stretching program with kneading, tapping, knocking and a unique shiatsu feature
Automated athlete program for people who have a routine of extreme fitness.
Why should you go for Kahuna SM7300?
The first and foremost reason to go for this chair is its compatibility with height. If you are someone on the taller spectrum, then you must look no further. That doesn't mean that it doesn't work well with the shorter lot. You get to have the similar amazing experience even if you're below 6 feet in height.
In addition to that, the chair comes with multiple automated programs, which gives you an excellent massage throughout. Especially if you're someone who goes through intense physical work during the day, or into extreme sports routine, then this chair is the answer to your ultimate relaxation. So, it is definitely worth investing your money on.
Customer Opinion
Right from the packaging and delivery, to the end user experience, SM7300 has earned positive reviews from its customers. The massage recliner is highly praised for its overall massaging experience and adjustable speeds and technics. Users recommend the chair due to its customized experiences for all the members of the family, regardless of their body size, shape and height.
With great features inspired by the advanced massaging technologies in the market (which can easily get heads-on with other high-end massage chairs) only present to give you a completely relaxed experience, BestMassage EC161 is a great deal at an affordable price range. So, if you are on a budget that cannot go beyond $1000, this might be one of the chairs that could make it to your final list of choices.
Product Benefits
L-Track Massage Design that can stretch up to 49 inches
Zero gravity massage technic
Heated massage capability to relieve stress
Foot rollers
OPTO sensor adjustments to fit with your shoulder position
Shiatsu roller scraping for the relaxation of sore feet
Pressure cups to stimulate human touch
Why should you buy Bestmassage EC161 Electric Massage Recliner?
For an entrant level massage chair, BestMassage's EC161 has attempted to give some great features for its users, which could, with no doubt, make a good purchase if you're on a tight string budget.
With EC161, Bestmassage has tried to bring in a product that gives a human-touch massage experience. It is a great deal, not only for the budget-dwellers but also for every massage enthusiast out there as it gives amazing state-of-the-art features at a great deal.
Customer Opinion
Many users displayed happiness with the features that the chair had to offer, especially for its price range. The OPTO sensor technology and the extremely long massage track has been a hit among the users. The intensity levels of the massage are also appreciated by a lot of users, but not without complaints from a few that it has been too rough on them.
The RELAXONCHAIR MK-II PLUS Shiatsu Massage Chair is medically approved by the FDA and costs you around $1,698.00. It sure costs you more than a trip to the spa or an appointment with a professional masseuse, but in the long run, it's definitely an investment worth it.
This chair is an upgraded version of most of the alternatives in the market. The rollers pre-installed within are the perfect mixture of firm and gentle, giving the user a maximum pressure. Also, the massage chair boasts of the unique airbag massaging technology that gives a great massage to the arms and limbs.
Product Benefits
4 Preset massaging programs with kneading, tapping, rolling and shiatsu technics
Zero gravity technic
Compression technic for a near-human massaging experience
Multiple airbags for better massaging experience/li>
Why should you buy Relaxonchair MKII Plus?
MKII Plus has many advantages with regular sessions and would make a good purchase, especially for those with body aches or other stress-related issues.
The five manual technics and adjustable speeds ensure that you have a comfortable overall massaging experience, while the L-Track system provides massage all the way down to the buttocks.
The chair also comes with easy-to-operate remote control and offers features like its high-end counterparts, which would make it an easier choice to buy.
Customer Opinion
Relaxonchair's MKII Plus has got positive reviews from about 93% of its buyers, a majority of who praised its Shiatsu feature and zero gravity treatment. They are also satisfied with the packaging, shipping, delivery, and unpacking of the product and say that the product is well worth the money spent.
BestMassage's Long Rail Massage chair is one of those basic models perfect for those who aren't looking for anything high-end or specific. It massages the body and works towards stress relief to recover your flexibility and agility.
The model is developed according to the general interests of its customers. It is made by keeping average human physique, size and height in consideration, to give them a comfortable overall massaging experience.
Product Benefits
SL Shaped curved rail design
Multiple massage styles stimulating human-touch
Adjustable massage posture
Hidden wheels for easy mobility
Why should you buy Bestmassage Long Rail Massage Chair?
If you have a small budget and are just looking for a simple massage chair that caters to your daily relaxation needs, then this might be something you could go for.
The chair doesn't require a lot of effort to install, as it is delivered as a single piece. Also, its audio-enabled control panel makes it easier to operate in the dark.
When it comes to the massaging technics, they're completely under your control. And the airbags within help with comfortable massaging of your buttocks and lower waist, thus relaxing your pelvic muscles.
Customer Opinion
The product has received reviews ranging from average to good by the users. It is popular among those who are looking for something basic yet compact enough to fit in a small room. It is also great for kids to relax or sleep in, but isn't really viable for those with chronic muscle pains and other body aches.
How to Choose the Best Massage Chair?
Now that you have goe through the specifications, pros, cons and special features of every massage chair recliner, you need to think carefully and decide what could be the best for you among them all. Since the market is full of massage chairs ranging within a broad spectrum of the budget, you might easily be overwhelmed while making your choice.  That's why you need to make keep in consideration, the several factors that you might require so that you don't end up buying the wrong one.
Given that these machines are a long-term investment, and quite a big one, it can really be difficult to zero in on a chair from the given choices.  But don't worry, I am here with a simple guide that has some tips you could follow before making the big purchase.
Consider your Priorities and Identify Them
The first and foremost thing you must do before getting into anything else is to prioritize the features you would want in your chair and the reasons for purchase. Is it something you need for relieving the stress and spend some time relaxing after a tiring day? Or is it a part of the therapy you are taking to heal an ailment? Is it just to ease muscle pains and other aches? Or do you simply want it because everyone in friends' group has already gotten one?
Ask yourself these questions, single out your priorities and needs and then you can work on focusing the kind of chair you would want for your home. Answering these simple questions can help you in choosing the right brand, and for that matter, the whole decision-making process.
Figure Out Your Budget
Budget is one of the most important factors you should consider before making any investment that lasts for a long time. So, the most critical question you should be asking is – how much are you willing to spend to get that massage chair? Your answer clears a lot of air and considerably narrows down the bracket of models available in the market. If your budget is on the lower side, then you could choose anything less than $1000, which could get you the essential features.
But if you don't want to compromise on the quality and features, be prepared to go a little or lot beyond what you can actually spare. The list above has massage chairs ranging from as low as $500 to something that goes up to $5000. So, have a look at the list, along with their specifications and reviews, and choose what's best for you.
Pricing of the Chair
Though it's almost similar to the factor above, this has nothing to do with your budget limit, but the availability of models in the market within a certain price range. Sometimes, even an off-brand chair could offer you the features similar to that of the higher-end ones. So, make sure you conduct a thorough check on the features before you make the decision.
Brand of the Chair
Often, this plays a major role in your purchase. A good brand brings credibility. So, whatever you decide, make sure the brand reflects the quality and gives you good customer service.
Where to Purchase the Chair?
Nowadays, many varieties of these chairs are available for sale on different e-commerce sites, and you don't have to visit each showroom in person to get the right one. Amazon serves as one such marketplace where you can not only check out various models but also compare their features and choose what's best.
Reviews
Let me tell you this! Reviews are your best friends. So, before you go for the purchase, make sure you go through multiple reviews from the people who have hands-on experience with the product. You can read the reviews from the review websites, or simply look for the customer reviews on the Amazon marketplace itself, where a lot of people tend to leave feedback about the product, which includes both pros and cons – however, minute they may be.
Warranty
Another good thing to do is look for the warranty period of the massage chairs. The warranty period may limit from 1 year to even five years and may extend to both parts and labor, or just a partial warranty. So, make sure you read the warranty information of different chairs before making your investment so that your massage chair works like a charm for a long time.
Conduct Prior Research
They don't say 'don't judge a book by its cover' for no reason. This applies to your choice of massage chair, too. Don't let the looks fool you, as there is so much more you should be looking for when you need a chair that's service oriented. These are a few things you could look out for:
Construction and Design: No one wouldn't want to lose their massage chair quickly. So make sure to check its sturdiness and durability. You should also look for the height and weight constraints of the chair, the amount of space it uses up in your home and maybe even the color and design so that it could go well with the décor in your home or the office space.
Coverage Area of the Massage: Different roller designs offer different track lengths of the massage. So, you must check for the length of the area the chair covers during its massage and make the decision accordingly. Because, you might be wanting to relax your buttock muscles, or be pressurized on the acupuncture points, but not all the chairs in the market offer those.
Massaging Programs and Styles: Tapping, Kneading, Knocking, Combinations, Yoga, Shiatsu, etc. are various massage styles that the robotic chairs in the market offer these days. You must be aware of what chair offers what feature so that you can maximize the efficiency of the chair you are opting for.
Customization: Many chairs on the higher end of the price range use sophisticated technologies so that the massaging could be done in sync with your body postures and sizes. The surprising thing is that a few off-brand cheap ones could give you the same effect as well. All you need to do is check for the right stuff.
With these factors in hand, I don't think it can be difficult to decide on the massage chair that best works with your needs and preferences. In addition to following these small tips, you must also make sure to be objective to all the possibilities so that you can make the best choice without being blinded by the possibilities.
The reviews of the chairs mentioned above might have already mentioned about the numerous ways how a massage chair could benefit you. Also, you would be having a fair idea of them yourself in case you are a massaging enthusiast.
The first and foremost thing I must mention about why it's better to opt for the robotic chairs instead is that the professionals are costly and you could shell out a significant amount of money over a period. But if you go with a massage chair instead, you could save a lot, by just making this one investment.
Massage chairs are often considered a piece of luxury in most of the households, given its pricing and purpose it serves. But over the years, people have been really welcoming about the thought of getting massages more often, as it has many health benefits, in addition to the usual relaxation.
These are a few benefits you could get in case you use a massage chair instead:
Relaxes Sore Muscles
Athletics and sports training, or a long day of physical work tend to make your muscles sore. It aches so much sometimes that you won't even be able to move anything. In such cases, a high-intensity robotic massage could take your pains away, with just a few minutes of high-intensity massage on the target area.
These chairs also help you relieve sprains, strains and soft pains in the tissue.
Improves the Flow of Blood
We all know how important the role of blood is, in our bodies. They carry necessary nutrients to all the parts of the body. Getting massages from these mechanic chairs could help increase the blood flow, especially in those with the impaired circulation in the system. In a way, they ensure the proper flow of blood and even help in the increase of the volume of red blood cells in the body.
This, in turn, is beneficial in so many ways, like relieving one's hypertension, reduce the risk of strokes and other cardiovascular strokes, and last but not the least, flush deadly toxins out of the body.
Gives Relief from Stress and Tension
This is the most famous reason as to why a lot of people get massages. It's no secret that massages help you relax after a long, tiring day and helps you feel better ultimately. This is probably one of the reasons why a lot of office spaces are also installing massage chairs in their lounge areas.
Helps Improve Body Posture
With a bad posture of the body, you could be prone to breathing difficulties and your bloodstream may be affected as well. Massage chairs help you in working on your posture by relaxing your muscles and helping with the flexibility. This ultimately helps you restore the perfect posture that is required for your body to be healthy.
Pain Relief
Another thing about massage chairs is that they can work really well on your joints, muscles and help relieve pain in various areas like the back, neck, shoulders, calves, and feet. The massage is usually done using technics like tapping, kneading, knocking and other related combinations.
Anxiety Reduction
Well, this theory is simple. Massaging relaxes muscles and releases endorphins. Endorphins make you happy by reducing your anxiety levels. In the end, all these aids in your personal and psychological well-being.
Over the years, the miracles of modern technology have been able to create the massaging method that almost simulates the experience of a massage received from a professional therapist. This enabled the user get massages more frequently, that too, from the convenience of their own homes, at their own privacy.
What a lot of people aren't aware is that the best massage chairs are beneficial to the pregnant women as well. But before using the chair, it is better for them to seek advice from the healthcare provider if your body is suitable for massages during the prenatal stage.
The Working Mechanism of Massage Chairs
I have written so much about massage chairs until now, but have you ever wonder how these robotic chairs work? And how could they almost replicate the effect of a massage from a human hand, and can help you relax after a tiring day? Before I tell you about those, let's talk about what the main idea behind a massage chair is!
The massage chairs basically come with a simple idea and goal – to provide comfort and relaxation to the person who is seated on it. To achieve this, they place different devices that enable a chair to have more functions, suitable for both basic and intense/customized massages.
These are a few technics/devices that are installed within a massage chair to provide relief and other benefits to its users.
Vibrations
Many a basic massage chair use vibration-based surfaces to enable the massaging system. These are placed in different parts of the chair to ensure that the user stays relaxed. These vibrations are released by small devices with a gear/wheel, which rotates at a great speed, ultimately causing vibrations. You can notice the same phenomena on a much smaller scale in your cell phones.
Air Bags
These are mostly found in the massage chairs at a higher price range. The chairs come with multiple airbags which squeeze the muscle of the user at various intensity levels, thus relieving it of stress and pain. The bags are usually deflated, and are attached to a compressor; they are then inflated on the basis of the massage requirements.
Rollers
This is a sophisticated technology of massaging that has been developed over the recent years. These rollers move horizontally, vertically or even in a circular motion, stimulating a real human-like massaging experience.
What Are Massage Chair Recliners ?
This is a technic where the chair adjusts itself according to the body shape and contours, to give the user an ultimate massaging experience. Some massaging chairs use a technology called zero gravity position, which lets the user relax completely for a much intense experience. These recliners shift their positions with the help of remote control, whereas in the basic ones, you need to push back the chairs manually.
Massage Styles
A lot of chairs come with preset massaging styles, some of which include:
Tapping: Where rollers keep pushing and pulling rapidly around the backrest area, like that of a Karate chop.
Kneading: Where the rollers keep going around in a circular position, or maybe even up and down. This kind of massage style focuses on the pressure points.
Rolling: Where the rollers move along the spine to help reduce the pressure along the discs.
Shiatsu: A famous Japanese style, reflecting the acupuncture style, where you relieve stress through vigorous movement of fingertips.
Swedish: Where the chairs replicate the long strokes used in the palm-based massages. This helps you relax your muscles and increase the flow of blood in the system.
If you now look at the market, you can find plenty of massage chairs offered by different brands. To lessen the burden on you, I am mentioning the most famous competitors in the massage chair market these days.
Panasonic
Panasonic is, without any doubt, one of the leading contenders in the market. It has been manufacturing chairs right from the 60s. They try and work on bringing out the models that stimulate human-like massage experiences to the fullest. They usually borrow various massage technics and styles for their chairs and are known for non-compromising quality production.
MA-70 and EP-30007 are the most famous models designed by the company.
Inada
Alongside Panasonic, this is known to be one of the pioneers of massage chair manufacturing. Designed in Japan, these chairs are known for their high quality and state-of-the-art massaging techniques, which are designed after extensive research.
Sogno Dreamwave, with its alluring design and a sophisticated airbag system, is a hit among the users.
Omega
Omega is known for the chairs that are high-end but are easy to use. They also boast smooth user experience with their realistic technics. Their products are usually user-centric.
With its sleek design and a sturdy build, Montage Pro is the most popular among the models by Omega.
Osaki
One of the newer entrants in the market, it didn't take Osaki long to secure a place amongst the top massage chair brands. They proved to be one of the best with their incredible designs and high-end chair massage products.
OS-4000 is the best-known massage chair by Osaki. It has 48 airbags, a complicated zero gravity technology and a myriad of preset auto programs for massaging.
Cozzia
Cozzia's massage chairs are popular for giving a great therapeutic massaging experience. The chairs are often affordable and easy to use.
10627 model is said to be the most popular of the chairs designed by Cozzia.
Infinity
Infinity came into the market in 2009 and became popular in a very short time. They are known for massage chairs targeted towards therapy and massage products for spas. They use various kinds of technics in their massage chairs, which you can see in their reputed models IT-8100, IT-8500 and Iyashi.
Luraco
Based out of Arlington Texas, Luraco manufactures products of massage and spa technology. iRobotics6 is the most famous model that was designed by the brand.
Human Touch
Human Touch is an award-winning massage chair manufacturing company. They focus on the well being of the users and develop devices that give a human-like experience. Headquartered in Southern California, there are responsible for popular series of products like HT and iJoy
Osim
The massage chairs by Osim are known for their sturdy build, modern designs and sophisticated high-end technology. They even came up with a mobile application technic to control the massage chairs. iDivine and uAstro 2 are among the popular models manufactured by the brand.
iComfort
Based out of Canada, iComfort is a company that manufactures health-based and spa products along with massage chairs. Though not highly popular, they have their own share of good chairs that are popular with the consumers.
Fujita
Fujita's designs stress on things like health improvement and comfort. They make use of acupuncture, natural healing, and other physical therapies to design their products. SMK9100 is a most popular model by Fujita which features Thai stretching, an inbuilt music system, and adjustable arm widths.
Inner Balance
Last but not the least, Inner Balance is a famed massage chair manufacturer who uses an approach to wellness first. They use a combination of therapy and relaxation for a better massaging experience. ZG550 and ZG571 are two of Inner Balance's most popular massage chairs.
Massage Chairs FAQ
Massage chairs are a great way to relax at the comfort of your home. In fact, they are the perfect alternative to regular spa visits and professional therapies, which could cost you a bomb. A lot of people are already aware of the benefits that massage chairs offer. But when it comes to choosing the right one, they can often become clueless.
And since they are an investment, you've got to be careful about finding the brand that provides you with all the features you're looking for. To help you with that, we bring you answers to the most frequently asked questions by the consumers. Read on this massage chairs faq to find out.
What features should you look for, while purchasing a massage chair?
When you're buying a massage chair, it is advised to look for features that enhance the overall massaging experience. The specifics might be different to different people, but airbags, heat therapy, air compression, reflexology and in-built massage settings (both automated and manual) are some of the key features you should be looking for.
If you're someone who's taller, then make sure you search for a chair that caters to your height. Always remember, an ideal massage chair is the one that provides you with the best of features at an optimal pricing range.
What does the zero gravity feature do?
Lately, zero gravity has been one of the indispensable features in most of the massage chairs. It is quite an important feature as it enables the user to relax completely, by submerging him/her in an ideal position that gives them an ultimate massaging experience.
It works on the zero gravity concept which is commonly used by the astronauts for their massages. A massage chair with a zero gravity feature is more comfortable and easier to use when compared to the other massage chairs.
What is the 3D massage chair feature?
Most of the massage chairs usually have rollers that move up and down to give the massage. But if a massage chair has a 3D feature, it means that the rollers move towards and away from a person (in and out manner). This makes the massage a lot more efficient and helps the user relax.
The feature usually comes with a real-time adjustment of the intensity levels so you can get the massage you actually want.
Should I go for an extended warranty? Is it really important?
Extended warranty allows you to receive covers for any defects and repairs of the chair without having to shell out any money while paying a little price for the extension (if any). So, it is better to go for an extended warranty if the brand offers it.
Where can I place my massage chair?
Massage chairs can take up to quite some space in your home. If you have compact rooms, then setting up massage chairs in the studio or living room can be difficult. But these days, a lot of manufacturers are opting for a space-saving technology enabling them to occupy as less space as possible.
So, it's better that you do some research and opt for a compact chair which can be placed easily in your home. And if you happen to have a large home or a dedicated gym room or any extra space, then larger massage chairs shouldn't really be an issue.
How much power does a massage chair use?
Most of the massage chairs usually take up around 150-300 watts of power. This depends on the brand and model of the chair. On the whole, this is definitely lesser than the amount of power consumed by a basic refrigerator and is almost equal to the power consumed by a computer.
How much does a massage chair cost?
A branded massage chair can cost you anywhere between $1,200 and $30,000. This depends on the features, warranty period and whether it is made for use at home or spa purposes. There are also cheaper massage chairs that you could avail for around $700, but you need to be careful while assessing the features of the recliners.
On the whole, you can say that the pricing varies upon the brand and the innovation of the models of the recliners. However, when you don't want to compromise on the quality or warranty while picking massage chair for residential purposes, you might want to spend around $8,000 on an average.
Will my massage chair have a money back guarantee?
Most massage chair brands offer a money back guarantee in case they don't work satisfactorily. If the chair doesn't fulfill the promises made by the brand or if the expectations aren't met, then the company usually refunds the amount to the user.
What do I look for when it comes to the warranty?
Almost every massage chair in the market comes with a specific warranty period. This can be extended to the whole chair, certain parts of the recliner, or to the labor. Don't even think of going for a chair that doesn't offer warranty period. It's not worth it. Also, make sure how long a particular brand offers the warranty to its models before making a purchase.
Are massage chairs easy to ship?
You don't really have to worry about the shipping of massage chairs to your homes or spas because the companies usually take the responsibility of the delivery. All you have to do is choose the delivery option at the time of purchase, and wait for a few weeks so that the manufacturer ships out the chair right to your doorstep.
Are massage chairs user-friendly?
Most of the massage chairs available in the market possess a user-friendly interface. They can easily be operated through buttons available on the chair. And some of them even come with easy-to-use remote controls.
Are massage chairs durable?
Many high-end massage chair brands ensure durability for all their models. They make use of sturdy materials for the seat and other body parts to make sure that the chairs withstand the test of time.
Where should I buy my massage chair?
Shopping platforms are essential to make sure your purchases are legit, and that the retailer caters to your needs. Though there are stores where you can buy a massage chair from, e-commerce stores have taken the monopoly over the sales of massage chairs. You can purchase massage chairs from sites like Amazon, eBay and even the dedicated online stores of specific brands.
What is the Bottom Line?

Massage therapies have helped millions of people right from the ancient times. What was only a job of a human, is now achieved through advanced technology, almost to the precision.

And where getting a massage from a professional at regular intervals is difficult, time-consuming and expensive, massage chairs have come as nothing short of a blessing. With these chairs, people could get massages anytime they want, and right from their homes at their own leisure. Be it therapy, relaxation or relieving aching muscles – massage chairs have become the go-to devices for a lot of people.

Now that you have reviews of all the best massage chairs in the market along with their specifications, pros and cons, the factors to keep in mind while buying and everything that you have to look for, I am sure you will no longer be hesitant to buy the right model. So, what are you waiting for? Get on to your favorite marketplace and become a proud owner of the massage chair you always wanted. Happy shopping!

Related Articles

10 Best Folding Lawn Chairs to Rock

11 Best Leather Recliner Chair

10 Best Electric Massage Tables Reviewed | Buyer's Guide

8 Best Battery Pack For Power Recliners