Is it really difficult to keep your home clean if you have a pet? Well, not if you buy a premium-quality Miele vacuum cleaner.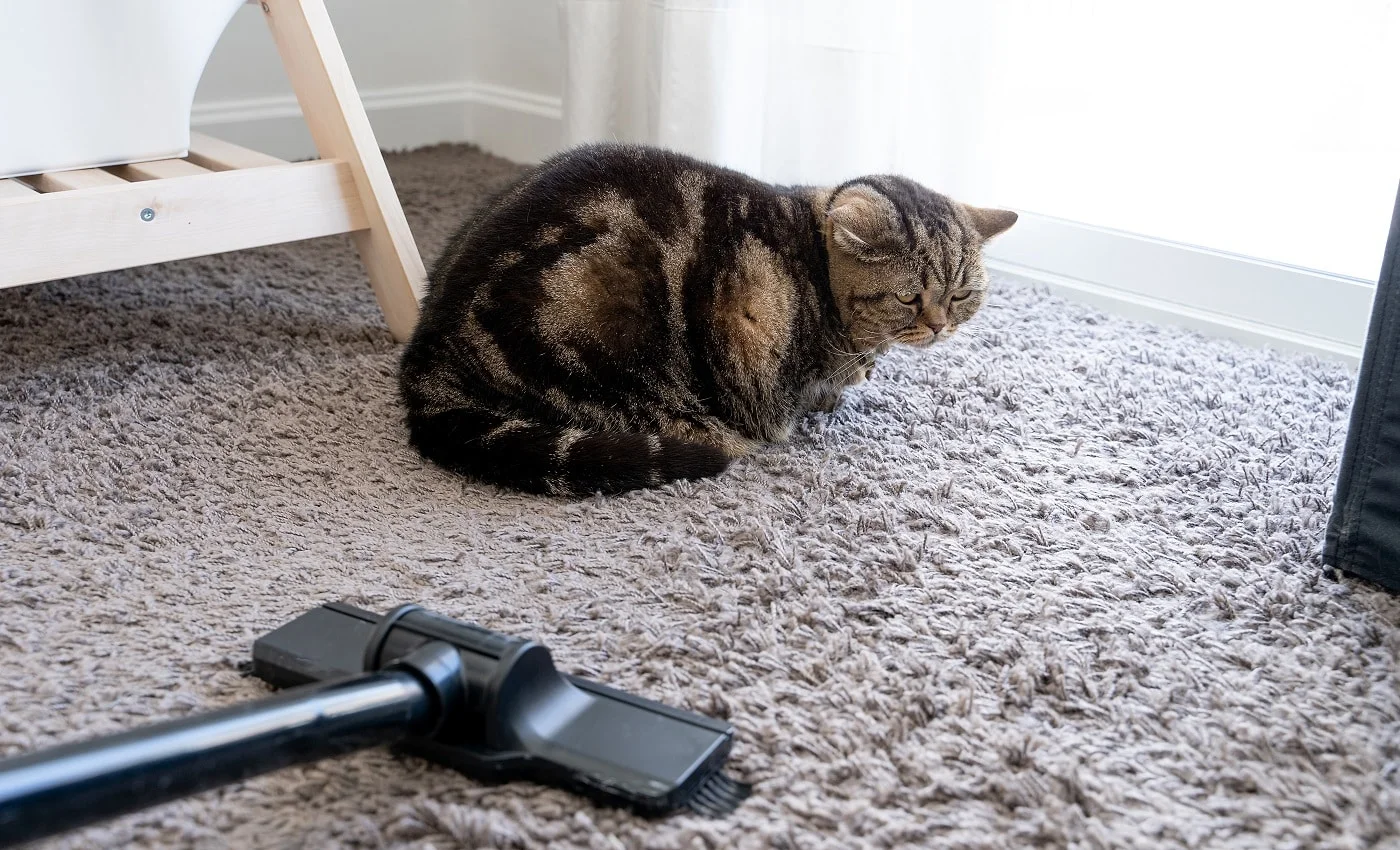 It can get quite strenuous, especially if you are a first-time pet owner who knows very little about pet vacuum cleaners. And, with the market flooded with a wide variety of options, choosing the right vacuum for pet hair may not be an easy task.
We understand that looking after your cat and dog, may not leave you with much time to go through different websites about Miele vacuum cleaners. So, to help you, we have compiled a list of the 5 best Miele vacuums available in 2022.
Plus, to make things a notch interesting, we have provided a buyer's guide toward the end of the article, so make sure to read it till the end. Without further ado, let's get started.
Best Miele Vacuums Pet Hair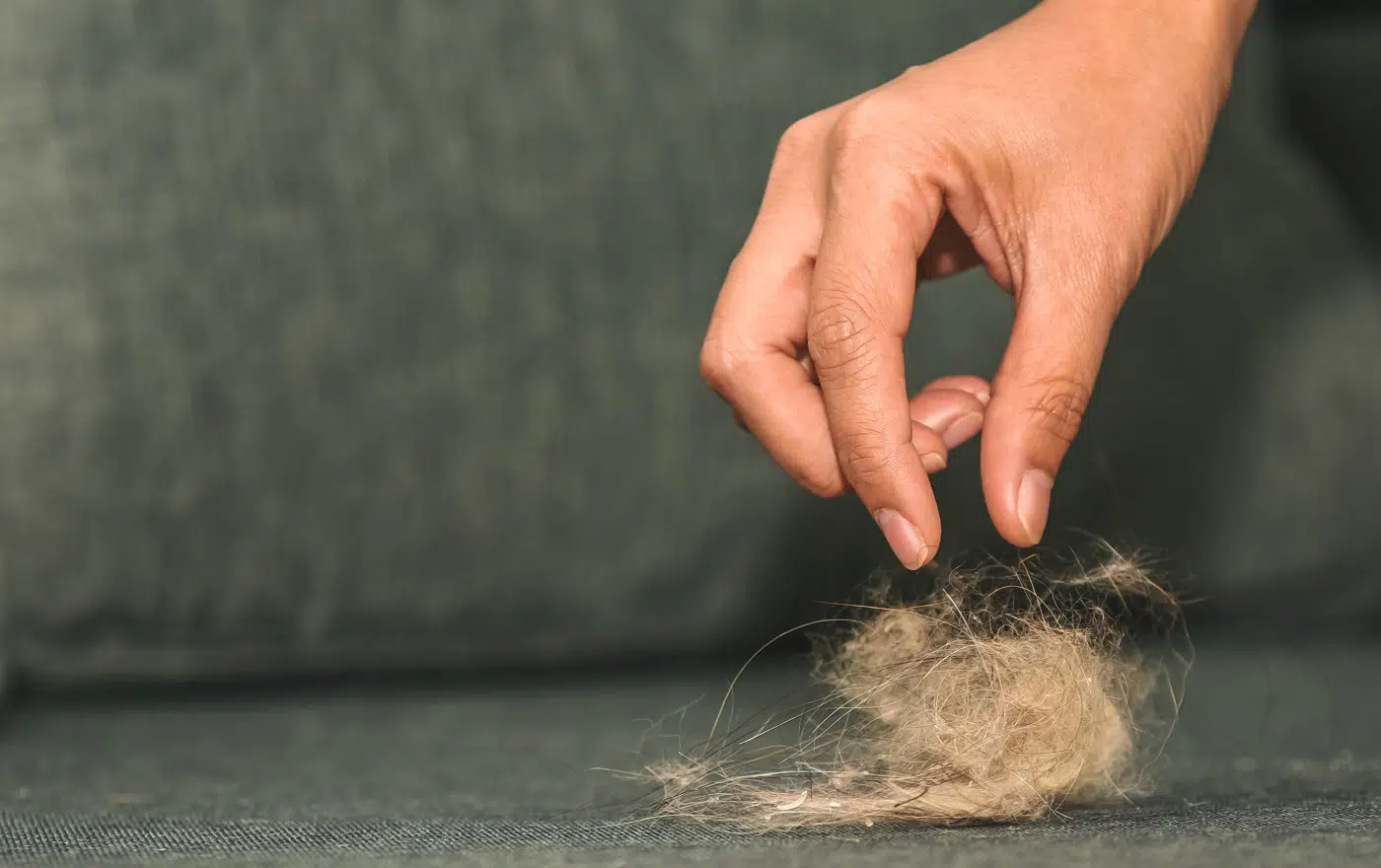 Here's the list of the 5 best Miele vacuums for cat, dog, and pet hair to make your home clean and pet-friendly effortlessly.
1. 41KCE043USA - Best for Deep Cleaning
Sporting a bagless canister design, the Blizzard CX1 41KCE043USA is one of Miele's best pet vacuum cleaners. It has various convenient features, including an electro-brush floorhead coupled with a five-level height adjustment and a handheld turbo brush for deep cleaning.
Sale
Why Did We Like It?
We were thoroughly impressed by the numerous features this product brings to the table. However, what caught our attention right from the get-go was its electro-brush floorhead, featuring a five-level height adjustment. Meaning it can adapt to carpets of varying heights.
Speaking of carpets, its robust vortex technology helps deep clean under the carpet and on the floor. Plus, thanks to its rotary dial, you can tweak the suction power to achieve optimal results.
Now, users worried about allergens and dust will love its HEPA lifetime filter, which is maintenance-free and removes up to 99.98% of the dust. Along with that, its handheld mini turbo brush proves extremely useful for collecting pet hair from upholstery.
Lastly, this vacuum cleaner is backed by a 3-year warranty, which means you no longer have to worry about defects; Miele has got you covered.
What Could've Been Better?
To be honest, we didn't come across any technical drawbacks while testing it. However, we must admit that it is a tad bit heavy as it weighs around 19 pounds, making it difficult to maneuver while vacuuming or carrying it upstairs.
Pros
Backed by a 3-year warranty

Sports an efficient dust filtration system

Adjustable suction power

Highly efficient
Type: Canister | Dimensions: 20"L x 12"W x 12"H | Weight: 19 pounds | Wattage: 1,200W | Voltage: 110V | Decibel: 72 dB | Cordless: No
2. 11423900 - Best for Flexibility
Considered one of the most powerful cordless vacuum cleaners from Miele, the 11423900 Triflex HX1 Cat & Dog model provides top-notch flexibility to clean small spaces with ease. It doesn't matter whether you are a first-timer or a seasoned professional; this product delivers the desired results at an affordable price.
Sale
Triflex HX1 Cat & Dog
The Triflex HX1 Cat and Dog features a unique 3in1 design...
This battery-powered vacuum is as strong as Miele's most...
Why Did We Like It?
The main USP of this product is its special 3-in-1 design, making it exceptionally flexible for cleaning a wide range of surfaces, including furniture and hard floors. Plus, its upright form factor enables you to remove dust from ceilings without any hassle.
We liked its VARTA Li-ion battery, which provides a run-time of up to an hour, which we believe is more than sufficient for a cordless model. You will find that it powers its 11" wide electro brush along with the LED for swift and effortless operation.
What's more, its HEPA lifetime filter has a dust retention capacity of over 99%, which naturally makes it a perfect choice for allergic pet owners. All you need to do is press the switch and start working, made easier by its one-switch turn-on as it eliminates constant finger compression.
Finally, it is affordably priced which makes it one of the best vacuums for pet hair.
What Could've Been Better?
Once again, there is not much that we can label as 'faulty' due to its flexible and versatile performance. Having said that, we noticed that it was not easy to attach or remove the canister especially while emptying or cleaning it, which could be annoying.
Pros
A budget-friendly option

Backed by a 2-year warranty

Highly flexible

Effortlessly cleans a wide range of surfaces
Cons
The canister is not easy to remove
Type: Cartridge | Dimensions: 8.75"L x 11"W x 45.3"H | Weight: 13.75 pounds | Wattage: 63W | Voltage: 25.2V | Decibel: 78 dB | Cordless: Yes
Next up, we have the Miele C3 CAT&DOG W/BUNDLE PACK, an option that promises to last over 20 years. Ruggedly built with a sealed system construction, this product could be the go-to choice for pet owners suffering from asthma and allergy. So, keep reading to know more about this unique model.
Why Did We Like It?
A solid combination of functionality and design, this German-made product exceeds our expectations in all aspects, thereby redefining floor care. The engineers have used heavy-duty ABS plastic and stainless steel, making it one of the most durable options on our list.
Furthermore, it has a powerful 12,000-watt Vortex motor, which can stand the test of time. This motor in turn supports its high-quality powerhead for deep cleaning and collects large amounts of pet hair from upholstery and carpet.
But especially pleasing is its 90-degree twisting parquet floor brush that can clean tight corners and hard-to-reach places effortlessly. Impressive, isn't it? Well, there's more. It also features a highly efficient filtration system that reduces odors to a great extent.
Not to mention that it is extremely lightweight and portable, hence a suitable choice for cleaning carpeted stairs. Overall, it is one of the best vacuum cleaners on the market.
What Could've Been Better?
It is one of the most expensive options available right now, so it may not be the right choice for consumers on a tight budget. But, you won't regret buying it since it comes with numerous practical features to remove pet hairs all across your home.
Pros
Compactly designed and lightweight

Highly durable build quality

Very powerful motor

A highly efficient filtration system
Type: Canister | Dimensions: 23"L x 15"W x 16"H | Weight: 2 pounds | Wattage: 1,200W | Voltage: 120V | Decibel: 78 dB | Cordless: No
We are halfway through our list, and now it's time to talk about the 10639470 Classic C1 model from Miele. Affordable and suited for upholstery and hardwood floors, this unit is perfect for hassle-free cleaning. Moreover, it features a top-quality filtration system that keeps pet odors to a minimum.
Sale
Why Did We Like It?
There are a few things that we love about this product. To begin with, its brush floorhead has five levels of height adjustment, which makes it easy to adapt to carpets of varying heights. Added to that it is lightweight, so you can easily maneuver it around the cleaning area.
Apart from this, the dial positioned on the front of the model lets you manage the suction power according to your needs. Not to mention its unique filtration system retains 99.9% of the dust, thereby protecting your lungs from various infections.
We also found that it reduces pet odor, which is a bonus. On top of that, it comes with all the required accessories to clean floors, carpets, and hard-to-reach areas, such as an upholstery tool or a dusting brush.
Lastly, it is backed by a 1-year warranty, which means that the manufacturers are confident about their machine.
What Could've Been Better?
There are a couple of things that could have been better. Firstly, the length of its cord is pretty short in our opinion. Plus, it doesn't come with a HEPA air filter, which is slightly disappointing, considering all its other features.
Pros
Backed by a 1-year warranty from Miele

Lightweight

Adjustable suction power

Reduces pet odor to a huge extent
Type: Canister | Dimensions: 18.2"L x 8.7"W x 11"H | Weight: 16.1 pounds | Wattage: 1,200W | Voltage: 120V | Decibel: 60 dB | Cordless: No
To be frank, this list would have remained incomplete without the inclusion of the Blizzard CX1 Vacuum. Backed by a 5-year warranty, this unit has the potential of giving tough competition to all the other products mentioned in this guide. So, let's dig a little deeper.
Why Did We Like It?
One of the highlights of this model has got to be the inclusion of LED on its electro brush; it helps while cleaning areas under low light conditions. Plus, the rotary dial in front of the machine lets you adjust the suction power as per the surface requirements, thanks to its 4 different settings.
Furthermore, it comes with a HEPA filter that ensures top-notch filtration by retaining up to 99% of dust particles. This gives it the edge over other canister vacuum cleaners.
Now, for operating in tight spots the designers have added a crevice tool that flexes effortlessly under and around the furniture to remove pet hairs. Not only that, this product has a cleaning radius of 33 feet, so you don't have to worry about changing electrical sockets while using it.
We must also mention that it is backed by a 5-year warranty, which is something you rarely get to see with upright vacuum cleaners.
What Could've Been Better?
While we did not face performance issues per se, we weren't impressed with the suction power of the parquet twister. It is slightly less than we would like it to be which amounts to longer work hours. Besides, it features a hefty price tag, meaning it could be beyond the buying capacity of a lot of pet owners.
Pros
Backed by a 5-year warranty

Adjustable functions

Top-notch filtration

An ideal choice for removing pet hair
Type: Canister | Dimensions: 18.2"L x 8.7"W x 11"H | Weight: 27.7 pounds | Wattage: 1,400W | Voltage: 110V | Decibel: 72 dB | Cordless: No
Best Miele Pet Hair Vacuum Comparison Table
| Product | Type | Dimensions | Weight | Wattage | Voltage | Decibel | Cordless |
| --- | --- | --- | --- | --- | --- | --- | --- |
| 41KCE043USA | Canister | 20″ x 12″ x 12″ | 19 pounds | 1,200W | 110V | 72 dB | No |
| 11423900 | Cartridge | 8.75″ x 11″ x 45.3″ | 13.75 pounds | 63W | 25.2V | 78 dB | Yes |
| C3 CAT&DOG W/BUNDLE PACK | Canister | 23″ x 15″ x 16″ | 2 pounds | 1,200W | 120V | 78 dB | No |
| 10639470 | Canister | 18.2″ x 8.7″ x 11″ | 16.1 pounds | 1,200W | 120V | 60 dB | No |
| Blizzard CX1 Vacuum | Canister | 18.2″ x 8.7″ x 11″ | 27.7 pounds | 1,400W | 110V | 72 dB | No |
Buying Guide For The Best Miele Pet Hair Vacuum
We are sure you have gone through our list of recommendations, so were you able to pick a model? Even if your answer is no, there is no need to worry. We know that knowing the product names and a few pros and cons is not enough to buy the best vacuum.
In fact, there are a lot of factors that come into play to determine which Miele vacuums stand out. So, to help you make an informed purchase, we have explained all the important points here in detail.
Filtration
Filtration is a crucial factor that you should keep in mind while buying a Miele vacuum cleaner. Any premium-quality vacuum cleaner retains the dust particles in its filters while giving out clean air.
Moreover, a suitable filtration system will stop the dust particles from entering the motor, thereby protecting it. So, someone suffering from breathing problems like allergies and asthma should choose a model that offers top-notch air filtration.
You should not that even entry-level Miele vacuums come with an Airclean filter, which promises to trap 99% of the dust particles. On top of that, advanced models feature a sealed system, meaning that the air they give out is cleaner than the air they take in.
However, the best models sport the HEPA Airclean filter, which is known to trap 99.97% of dust particles, including molds, bacteria, pet dander, and pollen. Hence, if you can afford it, you should buy a vacuum cleaner that comes with the HEPA Airclean filtration system.
Mobility
Mobility is another important factor that you need to consider before making a purchase. In general, vacuum cleaners are difficult to move around and store. Furthermore, corded vacuum cleaners are viewed as an ancient home cleaning items in this tech-driven day and age.
For this reason, we would strongly recommend going with a cordless model as they are highly mobile and easy to store. Your product should be capable of cleaning underneath the furniture and hard-to-reach places like shelves and blinds without any hassle.
Fortunately, most Miele vacuums have all the important features required to do the job.
Powerful Suction
The suction power of any vacuum cleaner should be top-notch; otherwise, it is basically useless. Some Miele models are specifically designed to carry out basic tasks such as cleaning rugs, floors, and furniture. On the other hand, there are more versatile units that can take care of a wide variety of tasks, including high-pile shag carpet and wall-to-wall cleaning.
Fortunately, one of the best qualities of Miele vacuums is that they can pick up dirt and debris without any difficulty. With a Miele model, you won't have to cover the same area twice.
Needless to say that it saves time and makes vacuuming on hardwood floors a fun experience.
Warranty
You should check the warranty before buying any vacuum cleaner. Even though most Miele vacuum cleaners are backed by a suitable warranty, it's always best to research the company policies to decide on the best unit.
Since buying a vacuum cleaner needs a substantial amount of investment, it's always best to choose a product with at least 3 years of warranty. This offers reliability and saves the hassle of replacing your vacuum cleaner any time soon.
Miele Pet Hair Vacuum FAQs
Are Miele vacuums mobile and easy to maneuver?

Yes, Miele vacuums are designed with mobility in mind. While traditional corded vacuum cleaners can be cumbersome to move around, Miele offers cordless models that provide high mobility and easy storage. These models allow you to clean underneath furniture and reach hard-to-access areas like shelves and blinds with ease. Miele vacuums typically have the necessary features to enhance maneuverability.

How powerful is the suction in Miele pet hair vacuums?

Miele vacuums are known for their powerful suction capabilities. They are designed to effectively pick up dirt and debris without the need to go over the same area multiple times. Whether you're cleaning rugs, floors, or furniture, Miele vacuums offer strong suction power, making vacuuming efficient and time-saving. These vacuums are particularly suitable for hardwood floors.

Are Miele Pet Hair Vacuums suitable for people with allergies or asthma?

Yes, Miele Pet Hair Vacuums are an excellent choice for individuals with allergies or asthma. The advanced filtration system, including the HEPA Airclean filter, effectively captures allergens and particles, providing cleaner air during vacuuming. It helps to minimize potential respiratory issues caused by dust, pet dander, pollen, and other allergens.

What should I know about the warranty for Miele Pet Hair Vacuums?

Miele vacuum cleaners typically come with a suitable warranty, but it's important to research the specific warranty terms for the model you are interested in. It is recommended to choose a vacuum cleaner with at least a 3-year warranty to ensure reliability and avoid the need for premature replacement. Considering the investment involved, a solid warranty provides peace of mind.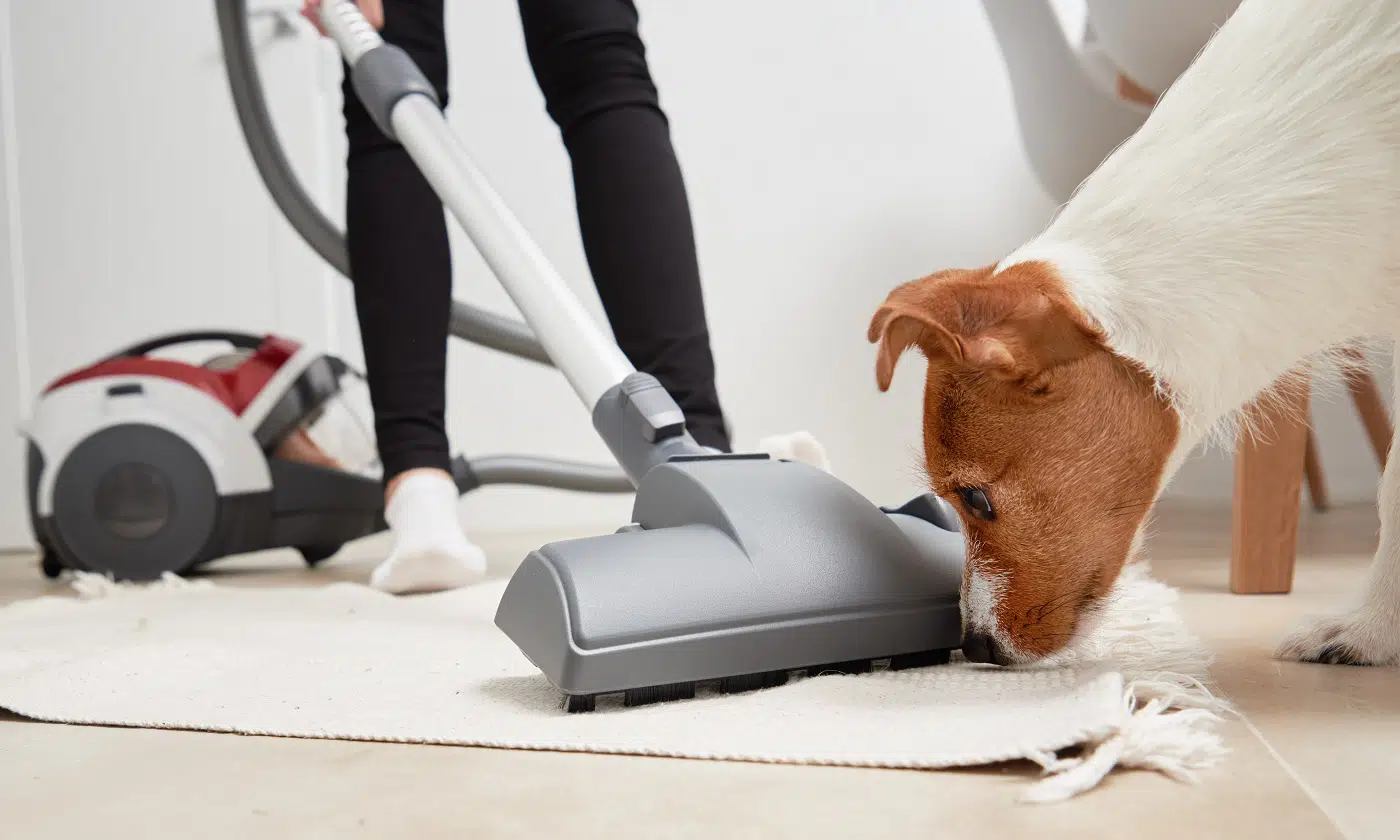 Conclusion
Miele has been manufacturing vacuum cleaners since 1931, and its models are undoubtedly some of the best options for cleaning pet hair. So, if you love your pet but hate dealing with the mess they create every day, a top-grade Miele vacuum cleaner is a must-have.
With that, we have come to the end of our review-based guide; hopefully, it will help you purchase the right product. However, before concluding, we would like to mention our favorite units from the list.
The 41KCE043USA is the best model overall, mainly because it is backed by a 3-year warranty and comes with an efficient HEPA filter. Other than that, the 11423900 is a budget-friendly option, and it cleans a wide range of surfaces effortlessly.
However, if you are looking for a lightweight vacuum cleaner, we would suggest going with the C3 CAT&DOG W/BUNDLE PACK, which weighs only 2 pounds. So, that's all for now. Hope to see you soon!
Related Articles
55 Best Robot Vacuum Names For Your Little One
Bissell Crosswave 1785A vs. 2306A [Two Wet/Dry Uprights Legends Compared]
Bissell 1806 vs. Bissell 1940 [Steam Mops Compared]
Bissell 3624 Vs. 2694 [SpotClean Portable Cleaners Compared]
Hoover Power Scrub Deluxe Vs. Hoover Turbo Scrub [Comparison]
Roborock H7 Vacuum Cleaner Review
13 Best Bagged Canister Vacuums 
10 Best Shop Vacs For Dust Collection
6 Smallest Wet Dry Vacs For Home and Workshop
13 Best Vacuum for Stairs | Reviews and Buyers Guide
13 Best Backpack Vacuum Cleaners | Reviews & Buyer's Guide
13 Best Non-Electric Vacuum Sweepers 
47 Brilliant Easy Homemade DIY Cat Toys for Your Furry Friend
6 Best Vacuum Cleaners for Mattress That Promote Healthy Sleeping
19 Best Upright Vacuums with HEPA Filter| Reviews & Buyer's Guide
Bissell BigGreen 86T3 vs. BG10 | Carpet Cleaner Comparison & Buyer's Guide
iRobot Roomba 675 vs. 680 vs. 690 | Robot Vacuums Compared & Buyer's Guide
13 Best Central Vacuum Systems
The Best Vintage Vacuum Cleaners To Collect
13 Best Steam Cleaners for Hardwood Floors
McCulloch MC1385 or Vapamore MR100
13 Best Steam Cleaners for Hardwood Floors
12 Best Lightweight Vacuum Cleaners For Elderly
11 Best Central Vacuum Attachment Kits, Powerheads & Brushes