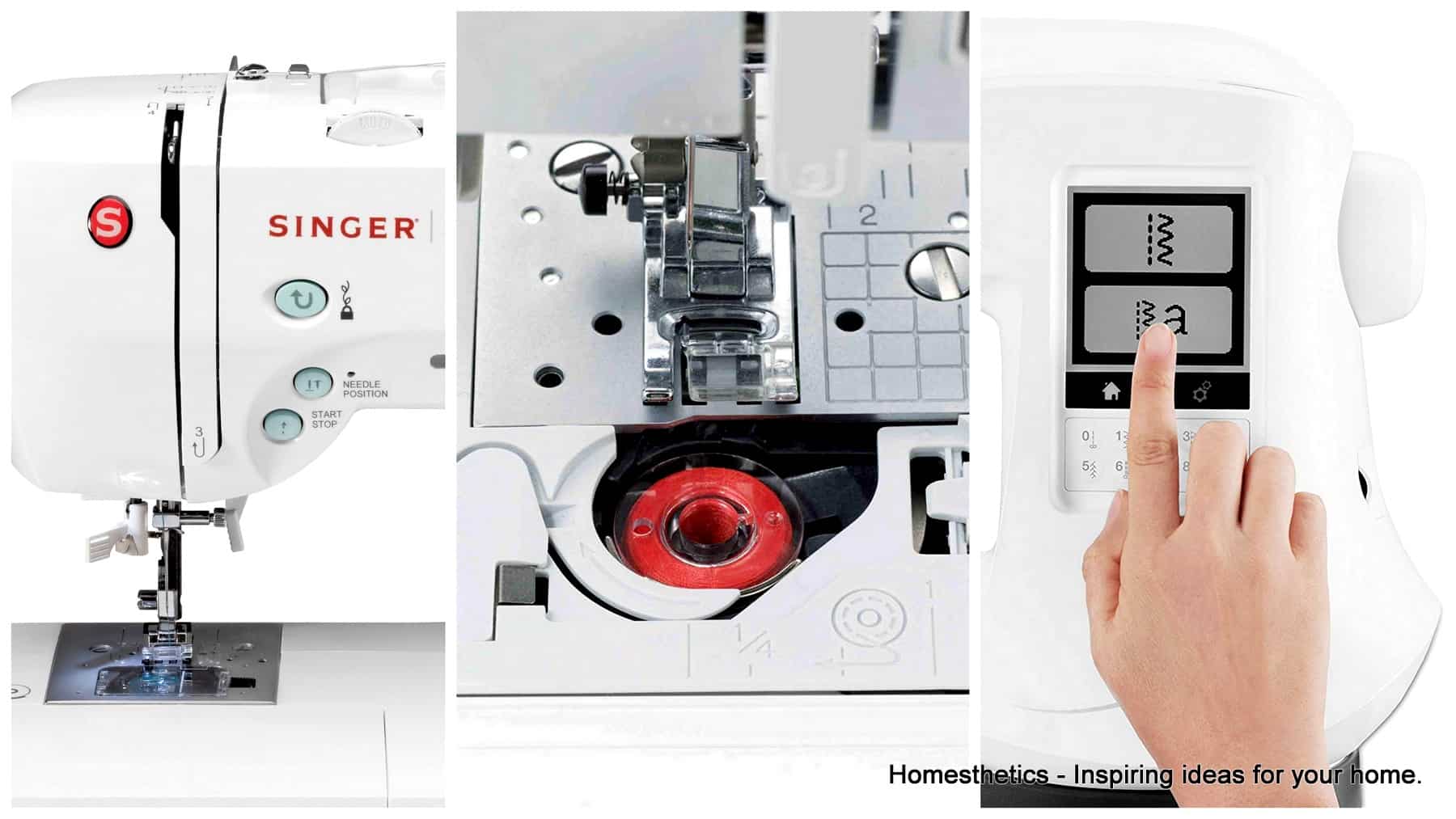 Monogram machines, also known as embroidery machines, are a wonderful addition to your life, especially the best monogram machines for beginners if you are just getting started!
They can help you personalize clothes and other items with relatively little effort.
However, as useful as they may be, a beginner need not invest too much right at the onset – there are many monogram machines which do a perfectly good job, for less!
To make the job of selecting through a nearly endless selection of monogram machines easier, we present to you some of the best machines on offer today.
We review four of the best monogram machines suited specially for beginners, which offer the best mix of features, practicality, and value!
Best Monogram Machines for Beginners
IMAGE
PRODUCT
DETAILS

Our Top Pick

Our Top Pick

SINGER SE300 Legacy

A whole host of features which make it easier to monogram
LED light
Completely automated

VIEW LATEST PRICE →

1ST RUNNER-UP

1ST RUNNER-UP

Brother SE600 Sewing And Embroidery Machine

Renowned quality
Features geared toward people getting started with monogramming
24 hour phone support

VIEW LATEST PRICE →

2ND RUNNER-UP

2ND RUNNER-UP

Brother PE550D 4×4

Flagship grade features
Cost effective
Touchscreen

VIEW LATEST PRICE →

SINGER 7256 Fashion Mate

Awarded the Best Buy Award by Consumer Digest
Trouble free and consumer-oriented experience
Intuitive controls and automation

VIEW LATEST PRICE →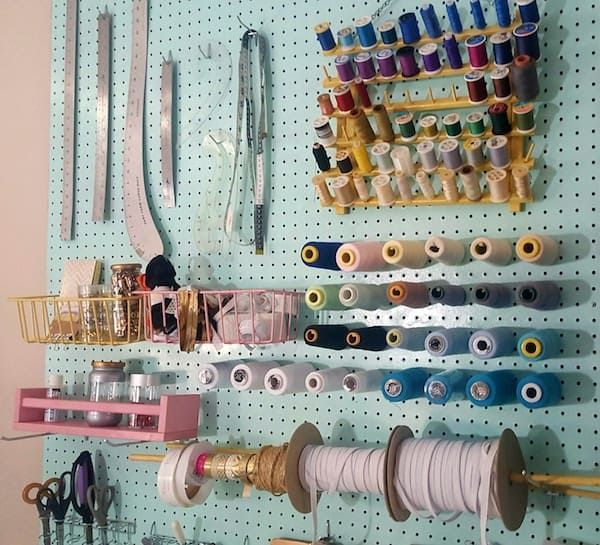 The SINGER SE300 is a completely automated monogram machine. Coming in with six different alphabet designs, a USB port to upload your own designs, and a host of other features, it's one of the most beginner-friendly machines in the segment. It also comes with over 200 kinds of stitches, giving it an edge over most other competitors.
Experience
As far as our experience goes, the SE300 Legacy delivers, and delivers big time. The fully automated machine makes it easy for beginners to get started in just a few hours of getting the machine. This is a stark contrast to the many hours of embroidery classes required by most other machines.
An important thing to keep in mind is that it's not just a monogram machine – it is a full blown sewing machine (with a foot pedal too) which can also monogram things. This difference sets it apart from a number of other monogram machines – making it one of the most versatile monogram machines on sale today. The only thing that's missing is a cover for it.
Verdict
The SE300 Legacy is the machine to have if you're looking to automate things and more comfortable using technology to do things for you. With features like an LED light to highlight your work area, and the power of a complete sewing machine at your helm, the possibilities are endless. A wonderful machine with very little to fault.
Pros
A whole host of features which make it easier to monogram 

It's a sewing machine which can monogram things 

LED light makes it much easier to focus on your work   
Cons
Lack of a cover might be a deal breaker for some 
If you want a machine which has the most number of preset options and makes your life much easier as a beginner, the SE600 makes a strong case for itself. You get an LCD screen for viewing your designs and stitches, a number of presets for designs, and the ability to upload your own designs in the PES format. For a beginner, this is one of the highest-quality machines we can recommend.   
Experience
Brother has been in the market for decades now, and it shows in the quality of the products they make. Adding features is all well and good, but without quality to back it up, it is very hard to keep working on the same machine for long. This machine comes with a 25 year warranty, which speaks volumes about the kind of experience Brother is intending to deliver.
As far as features go, it offers pretty much everything you could want out of a monogram machine, and then some. You get seventy designs, five lettering fonts, and over a hundred frame combinations. The most important feature which we feel beginners will appreciate the most is the automatic thread cutting and needle threading. The device is very intuitive to use, especially for first timers. You'll be embroidering and hemming in no time!
Verdict
With the quality of Brother's products being what it is, you are assured of a long lasting machine which can work for decades without breaking a sweat. The features are designed to make getting started with monogramming much easier, and there are plenty of presets for you to get going without much delay. This makes it one of the best machines on the market today.
Pros
Brother's product quality is renowned 

Features geared toward people getting started with monogramming  

Wonderful additions like the travel case and 24 hour phone support set it apart from the competition  
Cons
Machine incompatible with MAC computers 
This is another strong contender from Brother, and one which comes in at a very appealing price point. This machine features an LCD touchscreen, making it that much more intuitive to see and interact with your own designs before embroidering them. You also get a huge variety of presets, including thirty five Disney themed designs!
Experience
The LCD touch screen takes this machine to a completely different level. Using that touchscreen, not only can you view your designs and change the various settings in a more intuitive manner, you can also view tutorials right on the machine! It's features like these which are truly unique to the PE550D, and make it another strong competitor in this segment.
This machine also allows for USB connection to your computer to upload designs. You get bobbin threads, bobbins, a set of needles, a USB cable and the user manual with the machine in the box. Also included is a 4 inch by 4 inch embroidery hoop. This machine intends to target the budget-conscious beginner, and indeed makes it very easy to set it up and get going. With this machine, all it takes is fixing the hoop and adding a part to the bottom and the machine is all set to rock the monogram of your choice. With five different lettering fonts, over a hundred frame choices, and seventy preset decorative designs, you won't be left in the lurch for preset designs to embroider.
Verdict
An all round amazing monogram machine to get started with monogramming. The touchscreen with an option to view tutorials right in it is the most high-tech addition to monogram machines we've seen in a while. This, along with Brother's quality and attention to detail, makes it a wonderful machine.
Pros
Flagship grade features at a cost effective price 

Touchscreen pushes the user experience in to another paradigm 
For those looking at monogram machines with LCD screens and thinking it's a bit too much, we suggest you look at the SINGER 7256 Fashion Mate. This machine was awarded the Best Buy Award by Consumer Digest – and it does not have a fancy screen. What it does have, however, is a trouble free and consumer-oriented experience that is hard to match.
Our Experience
In contrast to the other machines which come with a huge number of presets and uploadable designs, the SINGER 7256 is geared towards helping you get the best out of your own designs. It comes with a small LCD monochrome screen, which has four direction buttons below it with two other buttons. It has been tried and tested by SINGER over time, and hence is very easy to get started with.
Coming to the features, it offers very simple winding for bobbins, as well as a very intuitive simple switch – which helps you to prevent your materials from forming bunches all the time.  It also has a particularly quiet and refined motor, which makes it different from cheaper, noisier machines. It features automated needle threading as well.
Verdict
For those of you who just want to embroider without a lot of fuss and are more suited to analog machines rather than a tech-fest, this is one of the best offerings on the market as of date. With precise, intuitive controls and automation in places where you really need it, it comes in at a very appealing price point. A strong recommendation, though it's not as beginner friendly as the rest and might not be suited for those who are more tech-inclined.
Pros
A feature set which helps you get the most out of the machine very quickly 

Automation which takes care of the most hard-to-handle processes 

Very little fuss in getting things to work
Cons
Does not connect to a computer 
Best Monogram Machines Conclusion
Armed with the knowledge of the best monogram machines on the market today which are specifically geared for beginners, you can go out there and get a headstart with your new hobby!
You should make sure that you're aware of your preferences before going out there and getting a machine, particularly because of the huge variety in the machines on sale.
Many machines offer the latest in technology, others trade that in for a more refined user experience and practicality. There are trade offs involved everywhere, and this is no different.
However, now that you know which machines are best to get started with, you can see which features appeal to you the most. Have fun, and welcome to the world of embroidery!
Related Articles
35 Cute Easy Sewing Projects For The Entire Family
11 Best Permanent Fabric Glues