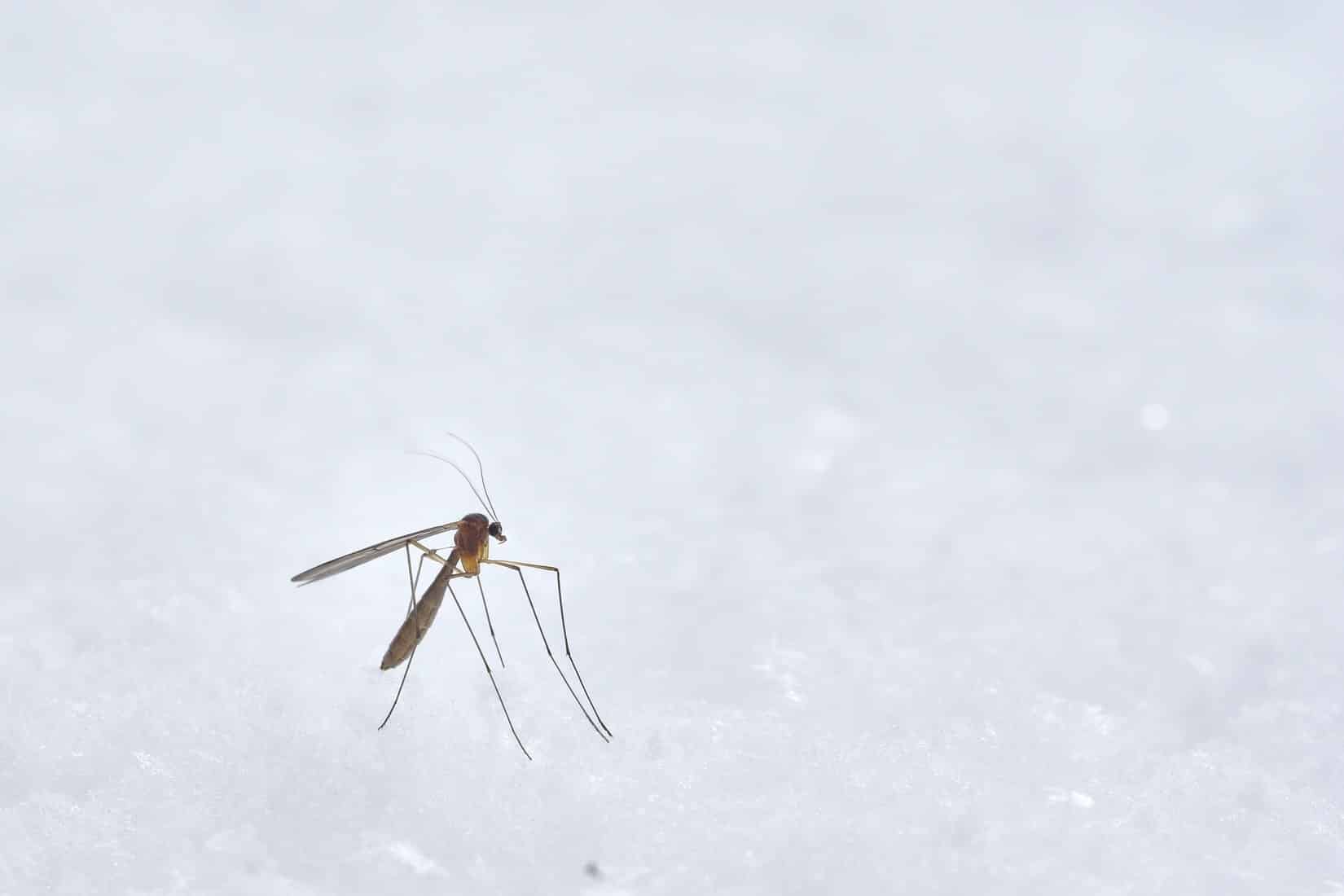 Living in an area filled with mosquitoes is tough, as you might never be able to enjoy a quiet evening in the backyard without getting stung.
However, it is time to take matters into our own hands and get rid of these mosquitoes altogether with the help of mosquito traps. They work well for various mosquito species and several other flying insects.
The goal is to lure mosquitoes towards the machine and then kill or trap them. They will eventually die if they are trapped on a glue board. Now, there are indoor and outdoor mosquito trap options, and it may be difficult to make the right choice. 
But do not worry, as we are here to help. We have done our research on the best mosquito traps on the market currently, and here is a list of the top options. 
Just keep reading! 
Best Mosquito Traps
IMAGE
PRODUCT
DETAILS

Our Top Pick

Our Top Pick

Katchy Indoor Insect Trap

Triple trapping power
Multipurpose 
Low speed and standard-setting 

VIEW LATEST PRICE →

Flowtron BK-40D Electronic Insect Killer

Maintenance-free operation
Insect trap cum security lighting
Non-clogging killing grid

VIEW LATEST PRICE →

FENUN Fly Traps

20 glue boards provided
Anti-escape powerful fan 
Attractive and powerful lightwave 

VIEW LATEST PRICE →

Livin' Well Bug Zapper

Weatherproof mosquito magnet lamp
Triple mosquito control offered
Range of 1500 square feet 

VIEW LATEST PRICE →

BLACK+DECKER Bug Zapper

Versatile design
Non-toxic UV light
Easy to clean collation tray 

VIEW LATEST PRICE →

Homesuit Bug Zapper

Powerful and efficient electric grid
Washable and removable tray
Portable indoor and outdoor trap 

VIEW LATEST PRICE →

DynaTrap DT1260-TUN Trap Pole Mount

½ acre coverage 
High-speed vacuum fan 
Titanium dioxide-coated surface

VIEW LATEST PRICE →

FVOAI Bug Zapper Outdoor Mosquito Zapper

Sturdy plastic housing
High voltage grid
Hanging loop 

VIEW LATEST PRICE →

Mega-Catch Outdoor Mosquito Trap

Mosquito-Attracting-Stimuli (MAS) settings
Flies and mosquitoes killer 
Low power model 

VIEW LATEST PRICE →

Katchy Indoor Fruit Fly Trap

2X insect catching power
Four glue boards included
360 degree UV halo 

VIEW LATEST PRICE →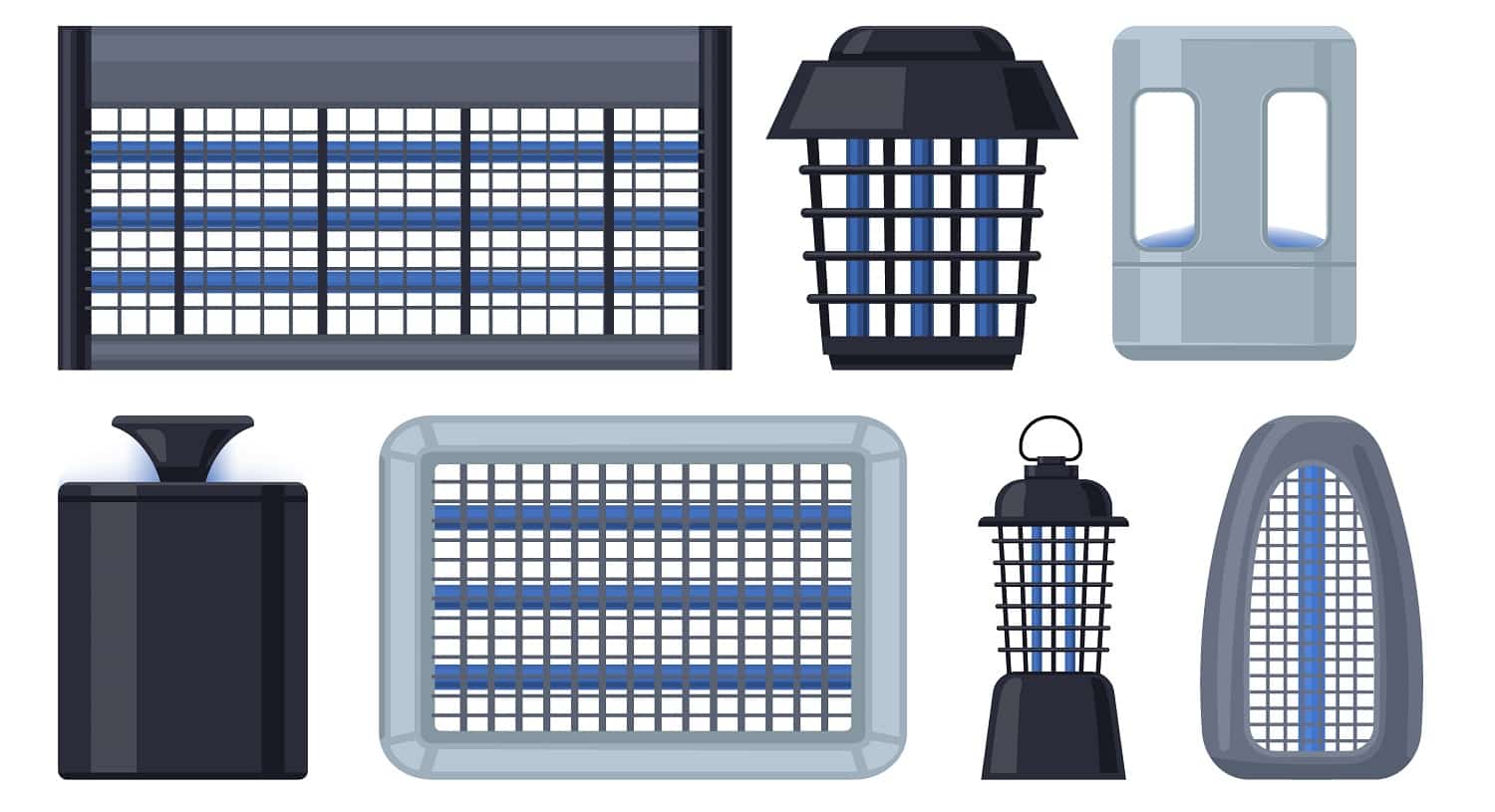 If you are looking for a stylish trap that stands out, then the Katchy Indoor Insect Trap will be a great option. There is no need to settle for regular options anymore when you can use this one as a decorative piece on your office desk or kitchen. 
Sale
Why Did We Like It?
This indoor mosquito trap lures mosquitoes with the help of UV light. Once they come near the light, they are trapped and sucked in by the fan. Plus, there is strong glue inside, which prevents the mosquitoes from exiting. 
Adding on, we found it to be easy to use as you can adjust between two settings. Opt for low speed or standard-setting, and let the mosquito trap work its magic. Thanks to this, you'll see fewer mosquitoes in your house.
Also, once all the mosquitoes are sucked in, wait for them to die and take out the glue board from below. You can then throw it away and replace it with another glue one. 
What Could've Been Better?
While the indoor trap works very well for mosquitoes, gnats, and fruit flies, it will not work for house flies. Hence, if you are planning to get rid of these pesky insects, then it is best to get a housefly repellent separately. Please keep this in mind before proceeding. 
Pros
Works with gnats, mosquitoes, and bed bugs

Attractive and robust UV light

Easy to use

Can be kept on office desks and kitchens
Cons
Does not kill house flies
One of the best mosquito traps is the Flowtron BK-40D Electronic Insect Killer, which is known for its high efficiency and low operating cost. You will be able to keep this lantern-style trap on outdoor surfaces, and it will take care of annoying insects, including mosquitoes. 
Sale
Why Did We Like It?
The best part about this mosquito trap is that the insects are not poisoned with pesticides. Once they are killed, they drop into the garden and will get absorbed in the ecosystem. 
There is no maintenance needed as the non-clogging electric grid is extremely efficient in killing mosquitoes and throwing them onto the ground. Plus, it is highly safe to use as it is a USDA tested Octenol attractant. It lures mosquitoes and then kills them. You will also get a 30-day cartridge for free with the pack. 
That is not all, as it is constructed with polycarbonate, which does not rust in any weather condition. Hence, you can safely use it outdoors, even in humid weather.
What Could've Been Better?
This outdoor trap does not offer mosquito-free coverage up to an acre, as mentioned by the company. You may be able to get rid of mosquitoes nearby the product, but you will need to install many of these to ensure a complete mosquito-free area. 
Pros
USDA tested Octenol attractant

Low operating cost

High voltage transformer included

Easy bulb replacement
Cons
1-acre coverage not offered
Do you find a lot of insects or mosquitoes swarming around the bed at night? The FENUN Fly Traps can come to your rescue. It is perfectly shaped and can be kept in living rooms, bedrooms, kitchens, and basement places. We were delighted with this compact and useful device. 
Why Did We Like It?
To begin with, this mosquito trap will work best when it is run for three nights consecutively. Keep it in a dark room after sunset and close all the entry points. The light will then attract mosquitoes, which will be killed once they get sucked in. There is a sticky glue pad near the bottom where the dead mosquitoes will remain stuck. 
Moving on, using the indoor trap is very easy, and all you will need to do is change the glue board occasionally. You will just need to remove the glue pads and replace them with newer ones. 
Plus, the pack comes with 20 extra sticky glue pads, and these should work for some time before you need to purchase more. They can be used to kill most mosquitoes, gnats, moths, and flies. 
What Could've Been Better?
The fan inside this glue trap is not noisy in the beginning, but we noticed that after about three weeks of use, the fan has become louder, especially at night. However, this should not be a problem if the mosquito trap is not placed next to the bed. 
Pros
Easy to operate

Comes with the right directions

Long four feet power cable

Works well at night
If you are looking for a product for both indoor and outdoor use, then the Livin' Well Bug Zapper is a great idea. It attracts insects and mosquitoes and will kill them off within seconds. We are impressed with the power and efficiency offered. 
Why Did We Like It?
This mosquito trap features triple mosquito control, where you will find an 18W UVA bug light. There is a galvanized steel grid that can attract and trap mosquitoes. And you can get rid of flies and gnats with the same device. 
Moving on, the lamp has a standing base and a long six-foot cord. There is a UV lamp hook for hanging as well. Hence, we could use it outside the house during backyard parties. 
Thanks to the powerful waterproof body, the mosquito trap can easily be kept outdoors. It uses 4000V of electric power to eliminate unnecessary flying insects. You will also be surprised to know that it offers protection up to 1500 square feet, which should easily cover all the rooms on a floor or the entire backyard. 
What Could've Been Better?
While we are very confident that you will like the product, please know not to hang it too close to people or vinyl siding. As mentioned, it needs to be kept 0.9 meters away from everyone and should not be hung very close to vinyl; otherwise, the siding can fade or wear out very quickly. 
Pros
Lasts for 8000 hours

Easily attract insects

Works indoors and outdoors

Comes with an 18W UVA bug light
Cons
Cannot be hung beside vinyl siding
Has it become very difficult to relax in your backyard because of mosquitoes and flies swarming around. The BLACK+DECKER Bug Zapper may be exactly what you need. You will love the beautiful design and the easy-to-clean collation tray paired with it. Read on to delve into the features. 
Sale
Why Did We Like It?
There are two ways you can keep this mosquito trap. You can either hang it as a lantern with the provided ring and chain. Otherwise, you may keep it on a flat surface and make it stand. These work really well for picnic spots, garbage areas, BBQs in backyards, and camping. 
That is not all; you will receive a UV light that is non-toxic, uses powerful technology to kill insects, and can be kept on day and night. Pesky flying insects get trapped and then zapped in a noiseless manner. 
Plus, it is effortless to clean, and you can take the tray out and empty it in a bin. Then put the tray back, and it will keep working like usual. The brand pays a lot of attention to the overall product quality and offers a cleaning brush with the pack, which can remove dust from the body. 
What Could've Been Better?
You may want to get rid of the mosquito population in the backyard, but be careful while using it. There are some insects that do not bother much but are essential for the ecosystem. It will zap anything that comes its way, posing a threat to other flying insects. 
Pros
Zaps flying insects noiselessly

Can cover half an acre

Clog-proof grid

Can be used around kids and pets
Cons
Kills other flying insects
We have finally reached the middle of this list, and it is time to introduce the Homesuit Bug Zapper. It is known to be eco-friendly and is safe for use. If you wish to use a mosquito trap in sun, rain, and snow, this will do a great job. 
Why Did We Like It?
To begin with, we are going to tell you about some major points that make this product safe. It is EPA registered, and the body is fireproof. The material used here is ABS plastic, which can sustain high temperatures. 
Now, a grid is placed inside the plastic housing that electrocutes mosquitoes when they come in contact. However, the grid is well-protected and will not come in contact with children or pets if they touch the outside. 
Moving on, the mosquito trap features a waterproof design, which ensures that you can safely use it indoors and outdoors. Half an acre can be protected and kept free from pesky insects no matter where you keep it. 
Additionally, it is easy to assemble and keep clean. The lantern comes with a removable tray that can be emptied once in a while. 
What Could've Been Better?
After the bugs are killed, they are generally supposed to remain inside the tray. But we found that a lot of bugs were being thrown around the place we kept it. So, we suggest not keeping it near anything edible. 
Pros
Easy to clean

Made of safe ABS material

Brush provided for cleaning

Long service life
Cons
Scatters dead bugs around
Known for its wide usage, the DynaTrap DT1260-TUN Trap Pole Mount will provide you with quick and lasting relief from all insects that bite. You will be able to get rid of mosquitoes along with moths, yellow jackets, hornets, wasps, biting flies, and many more with this one device. 
Sale
Why Did We Like It?
Let us tell you about the parts that constitute this carbon dioxide mosquito trap. First, there is a UV fluorescent bulb with a warm light. This is very attractive to insects, and they will try to come near the light. Then there is the titanium dioxide-coated surface, which produces carbon dioxide. This gas is very attractive to mosquitoes, and they will be lured inside the device. 
Plus, the trap has a high-speed vacuum fan that captures mosquitoes once they have come near. They are then trapped in a cage underneath, and they die within 24 hours. 
Further, there are only three easy steps to control mosquitoes. You will just have to plug in the divide, turn it on and leave it like that. The insect trap will work for 1/3 acre of land and can be used inside and outside the house. 
What Could've Been Better?
You should know that mosquitoes are not going to disappear all of a sudden. According to the brand, it will take five weeks or more to really make an impact. So, you should see fewer mosquitoes then, and you will have to wait for eight weeks when the breeding cycle of the mosquitoes will be affected. 
Pros
Easy to use

Stylish design with a pole

Ultra-quiet performance

Efficient customer service
Cons
Takes longer to clear mosquitoes from an area
Here is another option that can be used both indoors and outdoors. The FVOAI Bug Zapper Outdoor Mosquito Zapper will ensure that your family and pets stay safe while they can enjoy the outdoor atmosphere without having mosquitoes buzzing all around. 
No products found.
Why Did We Like It?
By now, you must have realized that most electrical products use UV light to attract bugs. This one works in a similar way where the insects are electrocuted once they come close to the light. It is made possible with a high voltage grid that traps and kills bugs in a moment. 
Moving on, you do not have to worry about anybody touching the grid and getting electrocuted as the grid is protected by a plastic covering. Hence, you can use this around pets and kids easily. 
Plus, the brand makes it very convenient to use the product. You can hang it in your balcony or courtyard with a hanging loop that is provided. Also, there is a removable tray near the bottom where all the dead insects get collected. Just take it out and clean it before putting it back inside. 
What Could've Been Better?
You can safely use the product for a long time, but the bulb is most likely to stop working within a few months. It will need to be replaced with a new one immediately. We checked and found that these lights are pretty expensive and cost as much as the product. Please keep this in mind before going forward. 
Pros
Removable tray for easy cleaning

Can be used around pets and kids

Energy-saving product

No radiation
Cons
Expensive replacement bulbs
One of our final recommendations is the Mega-Catch Outdoor Mosquito Trap. which comes with revolutionary patented technology. Yes, you read that right; the patented technology will not only attract and kill mosquitoes but will break the breeding cycle in time. Prevent future mosquito populations from building up with this in the house. 
Why Did We Like It?
This is known to be an ultra mosquito trap that can copy sensory signals and use them to attract mosquitoes along with other insects that bite. It will work with insects at a distance of 150 feet or less. That means if you place it in the side of the backyard, most of the area will be covered, and you can safely roam about. 
That is not all; the product is known to be environment friendly, making it a great choice for everybody who is concerned about the environment. 
Moreover, you can use the Mosquito-Attracting-Stimuli (MAS) settings. which will help in fine tuning the device to kill specific mosquito species. You can also opt for the one-touch option, which will allow you to kill different mosquito species at once. 
What Could've Been Better?
While we have no complaints about the working of the product, please know that you will have to spend some time every week to keep it running. The catch basin will need to be cleaned every week, and then water needs to be filled with a little amount of detergent.
Pros
Can kill specific mosquito species

Covers 1.5 acres

Environment-friendly

Uses patented technology
One of the best mosquito traps that will help you get rid of pesky insects while looking elegant is the Katchy Indoor Fruit Fly Trap. It is very easy to use and will ensure that the house stays protected throughout the entire day and night. 
Why Did We Like It?
This mosquito trap works with UV light and glue boards to give you the ultimate protection from annoying insects. It will attract mosquitoes along with small insects with the help of the light, and then they will be lured inside with the silent fan. Once inside, the insects get stuck on the glue board. 
Now glue boards will need to be replaced once in a while, and that means purchasing more of them. But the company provides extra sticky pads that can last for the first month. 
Plus, the device looks beautiful, and you can easily keep it on a tabletop. Let it work throughout the night and banish all bugs from the house as you sleep. This makes no sounds, and you will not be disturbed at all. 
What Could've Been Better?
We had no issues with the product for the first month because there were extra sticky pads provided. However, after that, it became very difficult to find replacement pads for the mosquito trap. The ones that are commonly available are larger in size and need to be trimmed. 
Pros
Easy to use

Can be used as a decorative piece

Banishes all annoying insects

Noiseless performance
Cons
Sticky pads are difficult to find
Are you unable to sleep well at night because of mosquitoes buzzing around? The MOSKILA 2 Packs Bug Zapper will come to your rescue. There are two mosquito traps in each pack, and they can be used for a wide variety of applications. You can get rid of flies, gnats along with mosquitoes. 
No products found.
Why Did We Like It?
This is one of the easiest mosquito traps to use and clean. You will just have to plug it into a socket and then switch it on. Dead mosquitoes should be lined up in the collection tray near the bottom. Once it is full, then you can take out the tray and empty it with a small brush. 
Going forward, the body of this indoor mosquito trap is made with non-toxic material. It is specifically made to work without making any noise so that you can sleep peacefully at night while the unit keeps mosquitoes away. 
Another important thing to know about the mosquito trap is that they use ultraviolet bulbs for killing. The light will attract mosquitoes and other pesky insects. As soon as they touch the light, the metal grid, which is electrically charged, will kill them. 
What Could've Been Better?
Since this option uses electricity and needs to be plugged in, you have to make sure not to touch it with wet hands. That could lead to electric shocks, which can easily be prevented. We will recommend plugging it in a place where there is less risk of anybody touching it. 
Pros
Does not produce fumes

Easy to use

Made of non-toxic material

Low power consumption
Cons
Cannot be touched with wet hands
]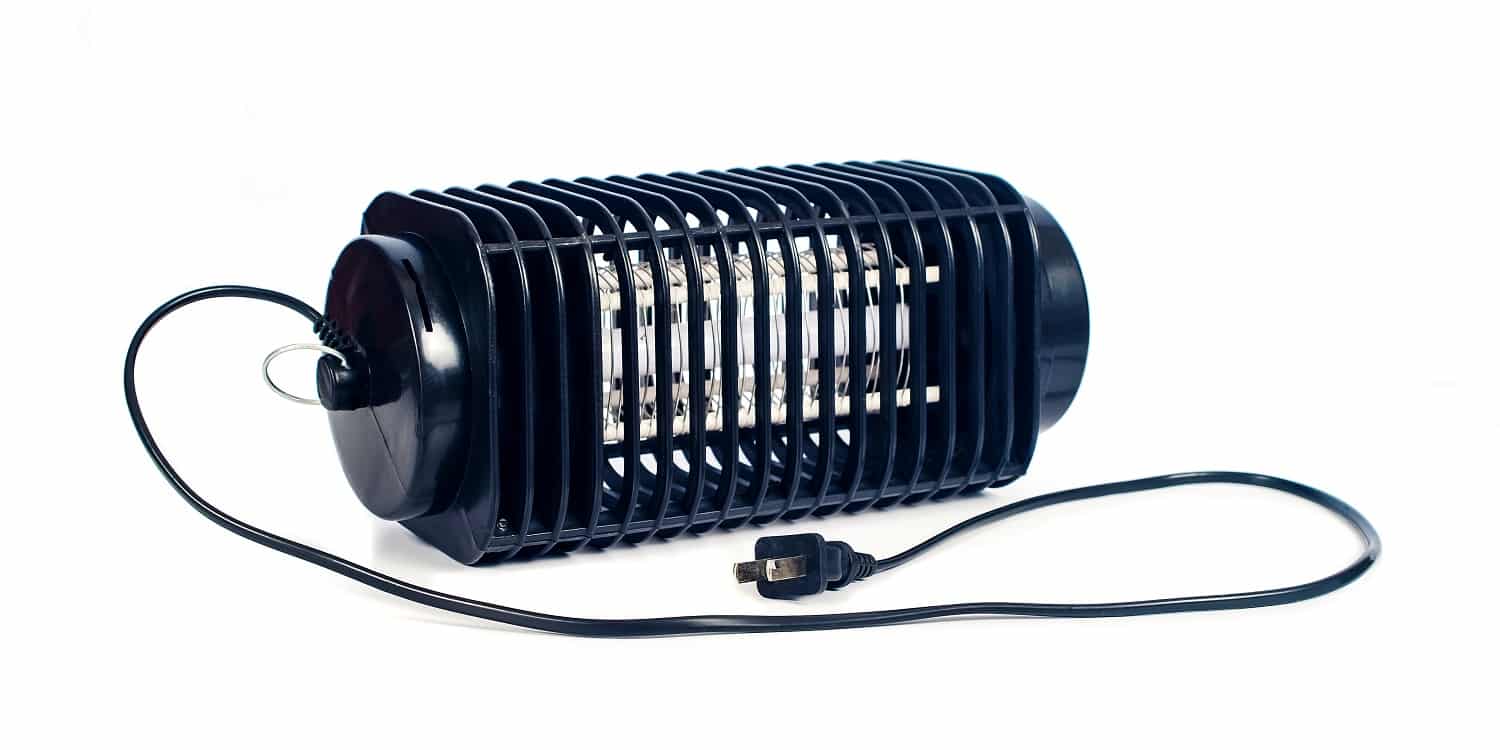 Mosquito Traps Buying Guide
In this section, we will be telling you about some of the major points to remember before purchasing. 
1. Type Of Mosquito Traps
Mosquito traps work in different ways, and you will find carbon dioxide traps, sticky glue board traps, and commercial electric traps, to name a few. Some people also make homemade traps with sticky glue and bait to lure flying pests. To save power, there are solar bug zappers available today that you can check out. 
Moving on, you should know that carbon dioxide is one of the major ways to catch mosquitoes. It is generated from human breath as well as by propane mosquito traps. These traps produce carbon dioxide, which then attracts and kills insects. However, a propane tank can be expensive, and you should keep that in mind. 
Also, please be careful about the mosquito traps that you may be choosing as you may end up killing beneficial insects, too, along with mosquitoes. 
2. Purpose 
Before you purchase indoor or outdoor traps, please keep in mind the purpose. What is the function of the trap in the house, and what are its limitations? Also, check the area that needs to be covered and purchase one accordingly. The best mosquito traps should be able to meet all your requirements and provide for your needs. 
Further, some mosquito traps work with electricity, and you will need to have a power outlet nearby. You can settle for battery-operated models that kill mosquitoes and reduce the insect population outside the house. There are other ways to lure mosquitoes, and you can learn about them too on the internet. 
3. Easy Use
None of us wants to spend too much time keeping the mosquito attractant clean and running. So, always choose mosquito traps that are easy to operate and can be cleaned easily. You should just need to change sticky glue boards or take out the tray to empty it.
Most mosquito traps will come with their own brushes to clean the catch basket before it is put back in place. 
4. Portability 
Many mosquito traps are made to be portable so that you can use them in different areas. You might need a USB adaptor to power them from a portable charger. These are lightweight and can easily be carried to places. 
On the other hand, there are mosquito zappers that are heavier, and you may not be able to carry them around easily. 
Mosquito Traps Frequently Asked Questions ?
Q1. Do All Mosquito Traps Work Indoors ?
Not all mosquito traps are safe to be used inside the house. You will find specific options that can be used inside or outside. Indoor mosquito traps will have that mentioned in the product description itself. So, please read it along with the back of the pack before purchasing online.
Q2. Are All Mosquito Traps Safe For Pets And Kids ?
Generally, mosquito traps are made in such a way that the grid or the inner compartment is protected with a covering on the side. However, if one tries to put their fingers through the gaps forcefully, then that could spell trouble.
But that is highly unlikely, and you can hang the mosquito traps at a height to keep them safe. You could even try growing mosquito-repelling plants in the backyard to keep mosquitoes away without using anything artificial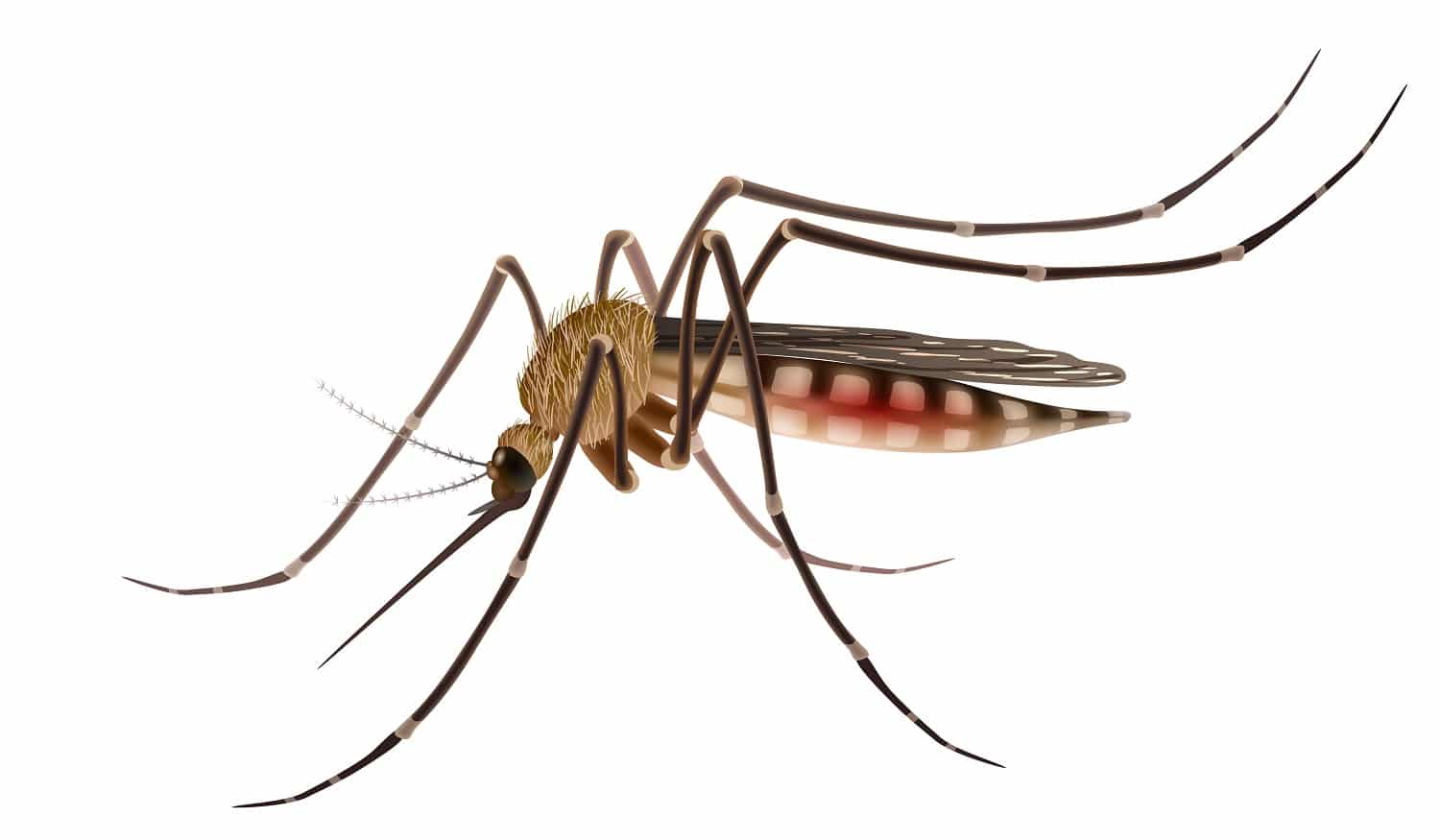 Verdict
One of the most primitive ways of getting rid of mosquitoes is by using snap boards and sticky glue boards. These are pretty affordable choices and can be of great help. Also, a propane mosquito trap can be used inside or outside the house to kill mosquitoes too. You can learn more about other innovative techniques online. 
So, now you know about all the strategies involved in killing mosquitoes. The mechanisms we discussed will not only get rid of the present mosquitoes but may help in reducing the mosquito population in general. 
Before we wrap up, let us take you through our favorites one last time. The Katchy Indoor Insect Trap is going to be a stylish and efficient addition to the house. 
But if you were looking for a product for outdoor use, then the Flowtron BK-40D Electronic Insect Killer is perfect. And the Livin' Well Bug Zapper is weatherproof and can be used almost anywhere. 
Goodbye and take care! 
Related Articles
How to Lure A Mosquito Out Of Hiding
11 Best Mosquito Fogger Insecticide
How to Get Rid of Mosquitoes Inside the House?
Improve Your Outdoors Experience With Mosquito Repelling Plants
13 Best Mosquitoes Traps to Consider
22 Plants That Repel Bugs, Flies & Other Unwanted Insects Away
27 Best Plants That Repel Flies & Other Unwanted Insects