The whole idea of carrying a bunch of tools to your workplace or for fixing a minor issue at home is by no means convenient. 
With several modern multi tools available in the market, you can now ditch your cumbersome toolbox for a handy gadget that can perform many functions.  
Multi-tools are quite popular for their versatility and the ability to offer practical solutions to everyday problems. Most of the new age devices come with useful added features besides the knife, plier and screwdriver trio. 
While they may be unsuitable for intricate work, they can handle small jobs like – prying or cutting something, tightening or loosening a screw, opening a bottle, measuring something, etc.
Now that you have decided to invest in these multi-purpose items, how do you select the most compatible one among hundreds of options? To make the job easier, we have shortlisted 11 excellent options for you. 
So, let's begin, shall we?
Best Multi Tools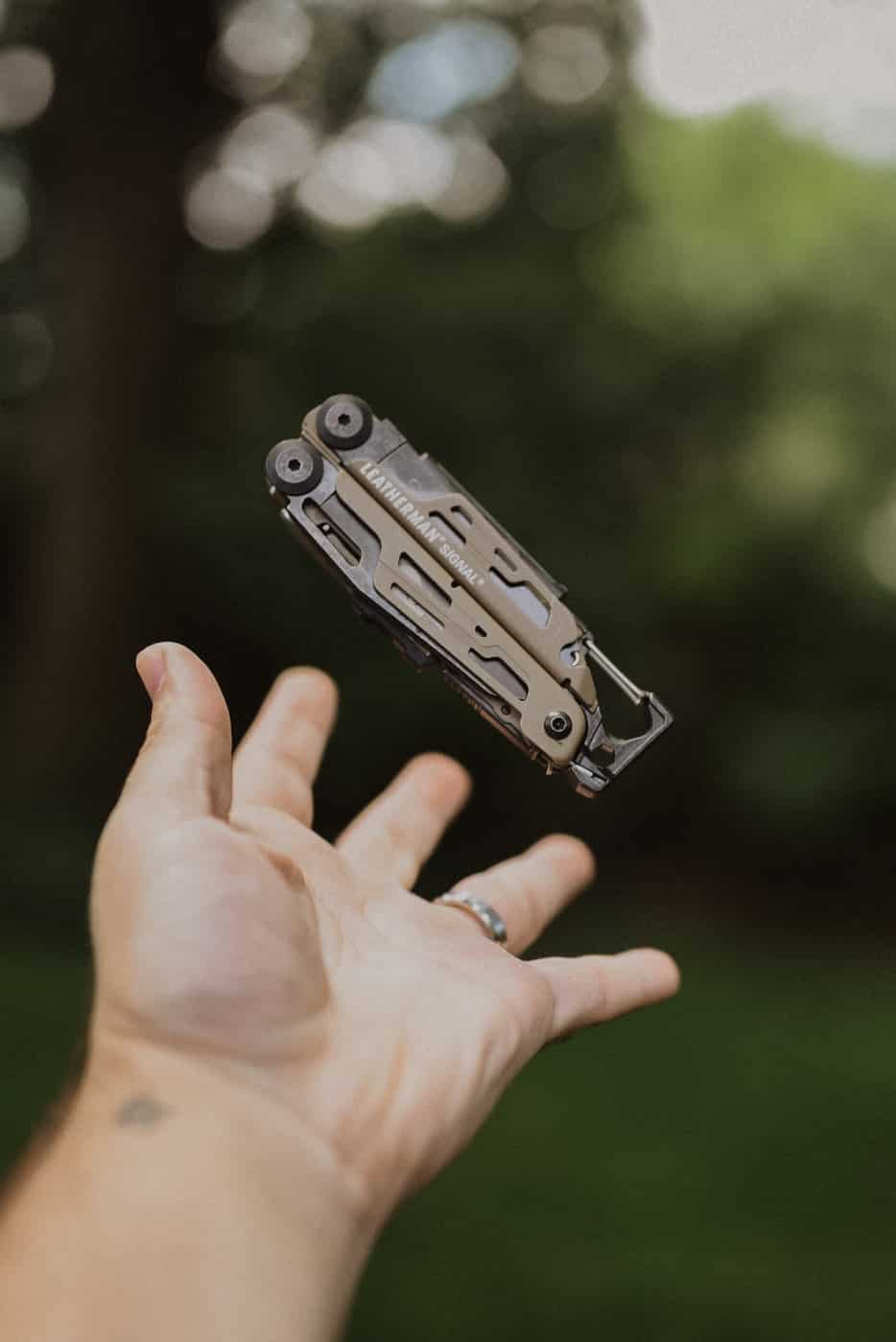 The Leatherman Surge Multi Tool offers an excellent combination of style and functionality. You may have used a couple of other multi tools before, but this model surpasses the ordinary kits. It is a reliable companion for electricians, mechanics, handymen, HVAC technicians, as well as DIY enthusiasts. Read on to know why we consider it a top accessory. 
Experience
After we went through all the positive comments about the Leather Surge Multi tool, we placed an order for it. And we are very pleased with this utilitarian model. The best part about this tool is that individuals of any skill level can work with it. 
You can avoid carrying around a loaded toolbox as this accessory can perform several functions and replace large, cumbersome items. 
First and foremost, we appreciate the practical design of the gadget, which enables single-hand use. As you know, sometimes, you have to hold on a wire, a drawer, or innumerable other things while you simultaneously have to access another tool. With this powerhouse multi tool, you can easily use both hands without the risk of getting untethered.
The large pliers on this model and the long blades are what impressed us the most. Furthermore, these kits come with easy-to-use locks that add to your convenience. Apart from that, we liked the one of a kind blade exchanger. The four outside opening blades and the replaceable 154cm wire cutters deserve our praise as they allow quick access to frequently used tools.
If you are an experienced craftsman or a DIY enthusiast, you should own a multi tool that offers you precision and the best results. 
Pros
Comprises 21 different tools

Excellent secure locking mechanism

Enables easy one-handed access

Suitable for skilled craftsmen as well as amateur users
Cons
The product could be too stiff for initial use
If you are looking for a mid-range utility model, the Leatherman Style PS Keychain Multitool is the ideal companion for you. It is an exceptional 2.9 inches pocket-sized device that you can also clip on to your bag and carry hassle-free. This item comes with 10 tools that offer easy accessibility from outside. 
Experience
When it comes to mid-range options, we always look for a sturdy piece that can perform most functions. And this Leatherman kit does not disappoint us on that end. 
With this sleek accessory at your disposal, you no longer have to unpack your hardware kit for undertaking minor repairs. Best suited for campers, electricians, technicians, boaters, hunters, and everyone who travels frequently. This item can execute tasks with limited effort and yield the desired results. 
The bottle opener on this one is a functional component that you will reach out to during parties. Also, the wire cutters work perfectly well on nylon ropes and plastic packages. 
Another win-win aspect of the kit is the screwdriver. You can use it to tighten both phillips and flathead screws. 
Furthermore, this TSA approved device includes pliers and scissors that are easy to operate.  
Besides, the individual components, the one-hand accessibility of this model is worth a mention. Let's get real here. We cannot always use both hands while handling a multi tool. With this handy kit, you can use both your hands to perform separate tasks. 
However, the only problem we identified is the lightweight structure, that is prone to developing rust spots eventually. 
Pros
Pocket-size kit with a clip-on to attach with a bag

Comprises 10 tools that can be accessed from outside

Comes with a screwdriver applicable on phillips and flathead screws

Convenient one-hand operation
Cons
The item can develop rust spots on the exposed parts
It is time to introduce another top brand in the multi tool industry – Gerber. The Dime Multi Tool is a highly efficient mini kit with a simple yet pragmatic design. We like how Gerber has taken the standard keychain multi tool and transformed it into a more functional device.
Sale
Experience
We liked the kit from the get-go. The stainless steel components are quite handy and safe to use. 
This mini accessory comes with spring-loaded scissors and a flathead screwdriver. You will especially like the fine edge blade on this one and the crosshead driver. 
Other than that, we like the clever placement of the bottle opener, as it is accessible even when the tool is closed. This kit also features a file and tweezers, both very relevant tools in our daily lives. 
What really attracted our attention is the price of this mini kit. It is an excellent item available at a cheap price, and is something that will pique the interest of DIY enthusiasts. 
Compact and lightweight, you can easily carry this tool around without the risk of any injury. The multiple blades are neatly tucked inside so that you can attach your key to the kit and safely place it in your pocket. 
However, we have found the scissors unsuitable for cutting something thicker than a plastic wrapper. In some cases, you have to opt for the blades to rip open a cardboard box or other paper containers. 
Pros
Light in weight and can easily fit inside pockets

The kit can be closed entirely and hence is safe to handle

Comes with a high-precision fine edge blade

Easy access to the bottle opener while the tool is closed
Cons
The scissors may be ineffective on slightly thicker surfaces
One word – Unique. This one of a kind multi tool by Victorinox draws inspiration from the classic Swiss knife. A list of the best multi tools in the market is incomplete if it didn't include this amazingly versatile device. This elegant model can take care of 27 functions with ease and perform tasks with high precision.  
Experience
We eagerly waited for our order to arrive as we had high hopes with this striking stainless steel contraption. What we got is a superior device that can be neatly tucked into the leather pouch that came with it. 
With this multi tool, you can get your bases covered, function-wise. The kit comes with 4 types of screwdrivers and cutters each, and the different types of openers, saws, and other tools add to the utility of the model. 
The individual anti-clumping springs on this kit is a savior as you no longer have to deal with unwanted stiffness while using the pliers. Another design aspect that grabbed our attention is how each tool locks in place perfectly and allows you to avoid accidents while operating this device.
We are very impressed with the secure lock and release mechanism of the item. Besides, we also found the one-step access to multiple tools noteworthy. 
This item is hands down one of the best products you can buy in the $100 – $120 price range.
Pros
Comes with 27 different functions

Includes 4 types of highly efficient cutters and screwdrivers

Anti clumping springs that simplify the use

The product comes with a lifetime warranty
Cons
The metal structure is sometimes prone to slipping
Even the harshest multi tool critic will yield to this excellent kit created by Gerbner. This heavy-duty kit comes with full-size tools that can replace a giant box of hardware. Engineered with practicality in mind, this tool features sliding jaws that can be flicked open with a thumb to access the spring-loaded pliers. 
Sale
Experience
We recommend this product if you are looking to invest in a high utility model and are willing to spend more. For any multi tool enthusiast, this Gerber item will prove to be highly functional. 
It includes a 12-piece standard bit set and boasts a center axis driver design. We dig the 30% longer outboard knife as it is a significant improvement on the earlier Gerber models. 
Moreover, the one-handed access to the three commonly used functions: screwdriver, knife, and plier is a major plus. With these three within easy reach, you can undertake several tasks at home or at the job site. Another feature we loved is the fully magnetic, standard bit set that can be replaced. 
The center-aligned bit/screwdriver is engineered to bring more convenience. We liked the magnetic screwdriver that offers all the torque of a traditional screwdriver. However, if we had to point out a flaw, it would be the size of the equipment. It is too big to fit inside a pocket, so you have to string it onto your belt to enable easy access while on the job. 
Pros
420HC outboard knife, 30% longer than competing brands

One-thumb opening sliding jaws that provide instant command of the pliers

Innovative 3.2″ center-axis driver which aligns like a traditional screwdriver
Cons
Cannot be carried inside a pocket
The Skeletool model from Leatherman has everything you need in one swanky package. Taking one look at the gadget, you would assume that this will burn a hole in your pocket. However, it is anything but a high priced product that you can only use occasionally.
Sale
Experience
We were nothing short of excited to receive the package containing this multi tool wonder. Because, let's get real, not all of us need a slew of tools in our daily lives.
To begin with, we noticed that all of the 7 tools on the device is accessible from outside. The kit includes an efficient combo knife, longer than in other multi tools at this price range. Furthermore, the pliers on this one are more rugged and feel like they're ready to get some serious work done.
The product is merely 4 inches long when closed, hence it can fit snugly inside your pocket without trouble. Apart from that, we appreciate the large exchangeable bit driver in the kit. Also, The reversible screwdriver bit comes with a detent lever that holds it in place. 
The gadget features reversible phillips (2 sizes) bit in position, besides the reversible flathead bit cleverly in the handle space. The knife on this stainless steel structure is a high precision tool. It is plenty sharp with serrations at the base and can be accessed without deploying other tools.
Bonus – the bottle opener is sturdy enough to open paint cans.
All in all, this Leatherman product is stylish, compact, and functional, and offers all the necessary tools you need. The lack of other implements can be a drawback for users looking for an elaborate all-in-one kit. 
Pros
Comes in an attractive and functional design

Features both reversible phillips and flathead bits

Kit includes a comparatively longer combo knife

Sturdy wire cutters and pliers
Cons
Product is limited to 7 basic tools
We are halfway through our recommendations, and this next pick is among our favorites. It is yet another surprisingly utilitarian model by Gerber. The Suspension Multi-plier is made to deliver the best in all conditions. Featuring 12 integrated components, this superior kit comes in a sleek butterfly design. 
Sale
Experience
Solid, yet handy, the Suspension Multi-Plier offers the durability of the stainless steel structure. We especially like the suspension-style handle on the accessory as it enables a comfortable grip. 
Gone are the days when you could be content with only sharp knives and strong pliers in a multi tool. Gerber has done a great job with this product to meet the needs of the roadside assistance personnel, auto mechanics as well as DIY artists. 
Whether you are fixing something at home or at a muddy job site, this unique gadget will give you the edge in virtually any situation.
Starting with the knives, you can choose between a straight blade for finer cutting or a serrated one, ideal for cutting rope.
This gadget also includes a large and a medium flathead screwdriver and a phillips screwdriver. Also, we find the needle-nose pliers on this one quite useful. Unlike the bulky pliers on other models, the pliers of this sophisticated device can deal with the tightest of spots. 
Moreover, they are spring-loaded, which makes working with them easy, effortless, and intuitive.
Other useful features cleverly tucked away in the suspension handle include a bottle opener, scissors, a can opener, awl, saw, and a lanyard ring.
Pros
The suspension-style model is innovative, stylish and easy to handle

User-friendly design that keeps the sharp components safely hidden away

You can choose from two blade options depending on the requirement
Cons
The nylon sheath snags easily with repeated use
It's time to get you acquainted with this highly serviceable 13-in-1 multi tool by Hoffman Richter. This rugged, yet reliable device is a practical kit that you can use at a camp, for household needs, and even for self-defense. This tool is strong enough to virtually handle any problem that demands a quick fix. 
Experience
What we really liked about this gadget is the simplicity of design, which makes it easy to carry the multi tool in the purse, on the belt or inside the car compartment. 
The sturdy stainless steel construction and the locking feature on this one have earned positive reviews from several users. So when we ordered our piece, we expected a multi tool that could perform all primary functions and sustain overuse.
And we are not disappointed with the outcome! We found the needle-nose plier based configuration of the multi tool quite handy. Another feature that caught our eye is the sizeable straight-edge knife blade that facilitates safe cutting.
Bonus points for the ultra-safe locking mechanism that tucks away the sharp tools on the handle. Also, the gadget comes with a nylon belt case that enables you to carry it on your person.
You could be strongly biased towards Gerber or Leatherman products, but this item surely gives fierce competition to other established brands at this price range. This 13-in-one kit not only offers all the essential tools but all include additional accessories like a metal file, saw, and a mini slotted screwdriver
Our only gripe is the scissors on this device. Some of us may find them inadequate for specific tasks. 
Pros
Needle-nose plier folding design

Unique safety locking mechanism on the tool handles

Made with 440 heavy-duty stainless steel

Pocket-size and travel-friendly
Cons
The scissors on this tool needs improvement
We may seem partial towards Leatherman products, but it would be unfair not to mention the ultimate Wingman Multi Tool in our list. Here is yet another contraption based on the needle-nose plier configuration, featuring 14 amazing tools. It is not too bulky for travel, so you can safely carry this on your belt or in the pocket. 
Experience
This item is a bang for the buck for many reasons apart from the price. If you plan on purchasing a multi tool that has all the essentials and delivers a solid performance, the Wingman model will perfectly meet your needs
To elaborate further, we like how compact this device is, and the excellent folding function of the implements on the handle. Besides, the knife blade on this multi tool has simply awed us as it securely locks into place when fully deployed. However, to ensure safer user experience, the knife has to be manually unlocked to fold back.  
Moreover, the device comprises tools that are accessible from outside, even when it is in a folded or closed position. This convenient assembly of the tools mimics the sleek and efficient pocket knife. 
The gadget facilitates one-hand operability so that you can seamlessly multi-task without handling a cumbersome tool. We liked the nylon sheath and the belt clip that came with the product. And if we had to talk more about the piece itself, the high-quality spring-loaded pliers and scissors on this deserve mention. 
But then, unfortunately, all good things can suffer from minor flaws. The closing mechanism can be a real downer sometimes, as it is not entirely smooth.  
Pros
Long nose plier folding configuration

Lightweight and pocket-sized item

Comes with superior spring-loaded pliers and scissors

Available with a belt clip and a nylon sheath
Cons
The closing mechanism of the tools can get too tight
Not everyone who needs a multi tool is a technician, handyman, or an electrician. Even the average guy and gal require a dependable kit for their craftwork and minor repair jobs. So if you are looking for a no-frills device under $30, the CS Keychain Multi Tool modeled by Leatherman is the best purchase.
Experience
For a gadget this unassuming, we applaud the thoughtfulness invested in creating an attractive tool design. The swanky appearance of the kit makes it looks like something James Bond would carry in his missions.
The lightweight clip-on design is intuitive and ideal for carrying inside a pocket. This gadget may not be adequate for heavy-duty tasks, but you can undertake minor functions with the scissors, bottle opener, knife, and tweezers on this kit. 
We really liked the scissors on this guy. It is not comparable to the ones on the heavy-duty multi tools in the market. But these scissors on a keychain are pretty sharp and can cut through thin leather.
Among the other tools, we found the knife blade appropriate for cutting open cardboard boxes and other small chores. The slide away tweezers is a bonus feature that is not always available on low-priced kits. The carabiner built in the heel adds more pizazz to the design, but we honestly wish that it had a slightly larger opening. 
Overall this is one of the best keychain tools in the market. And if you are searching for a basic device or just want to experiment with multi tools, this option is ideal for you. 
Pros
A mini tool kit on a keychain

Smaller dimensions make it travel-friendly

Comprises 6 tools completely accessible from outside

Quality pair of scissors and tweezers

Built-in carabiner that works well without damaging the finish

Ideal for minor daily tasks

Comes with a ring hole

Cost-effective tool
Cons
Inadequate for heavy-duty tasks
Now that we come to the last item on our list, we would like to finish off with the full size one-handed multi tool by Leatherman. For the price it's available, this device gives a stiff competition to Gerber's Suspension and Center Drive models. This item is the brand's first slide-to-open pliers configuration and comes equipped with 16 tools.   
Experience
OHT stands for One Hand Tool. We already know that there are several multi tools in the market that enable one-handed access. So how is this gadget different from others you ask? 
Well, this Leatherman kit is incredibly imaginative as you can open both the pliers and the knife with a single hand. However, most other multi-tools in this price range enables you to open one or the other with one hand, and never both.
When it comes to the tools, we found the pliers to be highly functional. Another clever addition is the tiny lockout toggle that restricts the pliers from deploying. The item comes with two lanyard attachment points and user-replaceable hard wire cutter blades. 
The multi tool is awe-inspiring in terms of design and function, but some multi tool enthusiasts may complain about the size of the 420HC plain edge knife blade. Nevertheless, don't get too hung up on the compromised dimensions of the blade, as otherwise, it is amazingly sharp and durable with a steady spine.
Bottom line, we are pleased with the overall quality of the multi tool and the primary plier and knife operability. Hence, we strongly recommend this heavy-duty option for tactical users on the move.
Pros
One-handed access to both knife and pliers

Spring-loaded pliers that can be restricted using a lockout toggle

The 8 fold-out tool comes with relevant visual clues

154cm sharp blade with a thick spine

Safe locking mechanism

Comes with a black Molle sheath
Cons
The size of the plain edge knife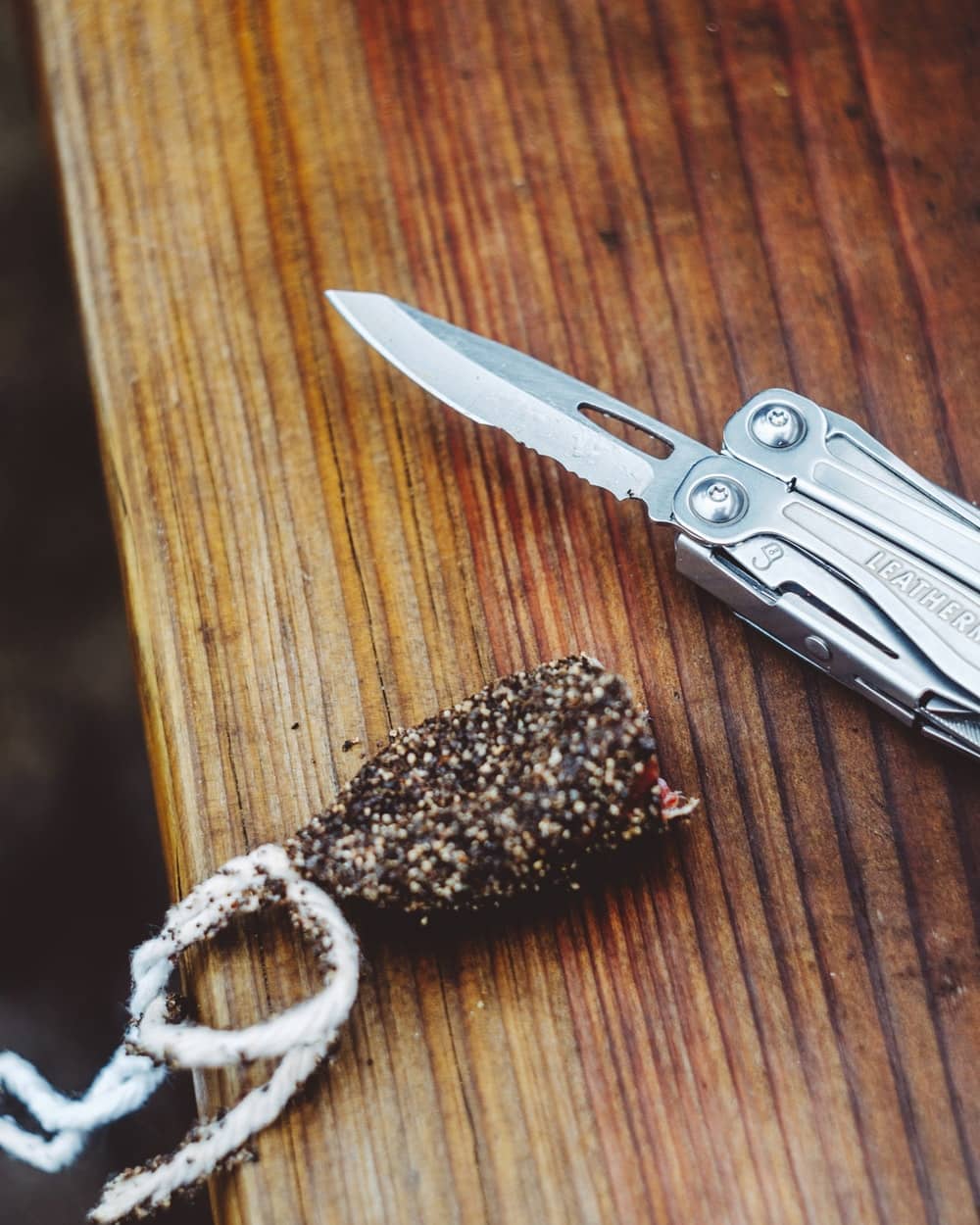 Multi-Tool Buyer's Guide
Finding out about the top 11 multi tools in the market is half the job done. Now all you got to do is figure out the best option meant for you. Therefore, we have created this buyer's guide to help you take a step in the right direction. We hope this brief guide will help you purchase the most suitable multi tool within your budget. 
The Number of Tools –

The number of tools on a kit can widely vary based on the size and price range. Some may have as few as 6 while others feature 27 tools. The number and variety of implements you want is up to you, but we recommend a full-size multi tool with maximum options if you need to undertake several different tasks.

Pliers or Scissors –

Usually, multi tools are either configured on a folding plier or a folding scissor design. So choose your device carefully to unlock maximum benefits. If you plan on using a multi tool for wiring jobs or HVAC tasks, you'll likely want the pliers on the business end. However, If you want a device to manipulate cuttable materials like cardboard and plastic sheets, opt for the scissor design instead.

The Tool Quality –

In case you use a multi tool frequently to do precision work, make sure you purchase a kit with multiple implements of the best quality. This ensures that the device performs the task while withstanding the strain of regular use. 
Most multi tool gadgets are built with top quality stainless steel, but there are a few poor quality exceptions. You can get an inexpensive one, but check the material before placing an order.
Pocket Pinch –

The price of multi tools can range from under $20 to above $100. If you want to own one as an emergency kit, there is no point buying a high-end full-size mode. You can opt for a basic one with the essentials only. On the other hand, if you're always on the move or need premium quality tools in your profession, invest in one with all the bells and whistles.
Conclusion
Multi tools are those indispensable gadgets that make life easier. Given the added convenience of portability and flexibility, it is no surprise that expert handymen also include these devices in their kit.
With these recommendations, we have tried to give you all the relevant information so that you can finalize an option soon. And, we hope that the buyer's guide helps you select the ideal gadget within your budget.  
Do not forget to let us know what you think about our list. Also, comment about your favorite gadget among these 11 options.
Till next time!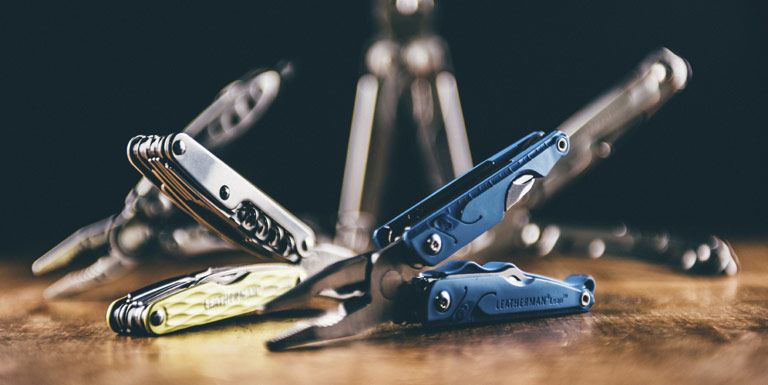 Related Articles
13 Best Screwdriver Sets on the Market Today
Top 13 Useful DIY Tools for Your Projects
13 Best Axes | Buyer's Guide and Reviews
11 Best Tap And Die Set on the Market Today | Buyer's Guide
11 Best Torque Wrenches on the Market Today | Buyer's Guide
11 Best Multi Tools Reviewed | Buyer's Guide
11 Best Hammer Drills on the Market Today
13 Best Tile Saws Reviewed | Buyer's Guide
11 Best Wood Chisels to Enjoy Today | Buyer's Guide
11 Best Sliding Compound Miter Saws
9 Most Powerful Cordless Drills 
13 Best Punch Down Tools – Reviews & Buyer's Guide
13 Best Drill Bits for Metal Right Now
Forstner Bit vs. Spade Bit [All You Need to Know & Winner]
11 Best Kreg Jig Pocket Hole Alternatives To Consider