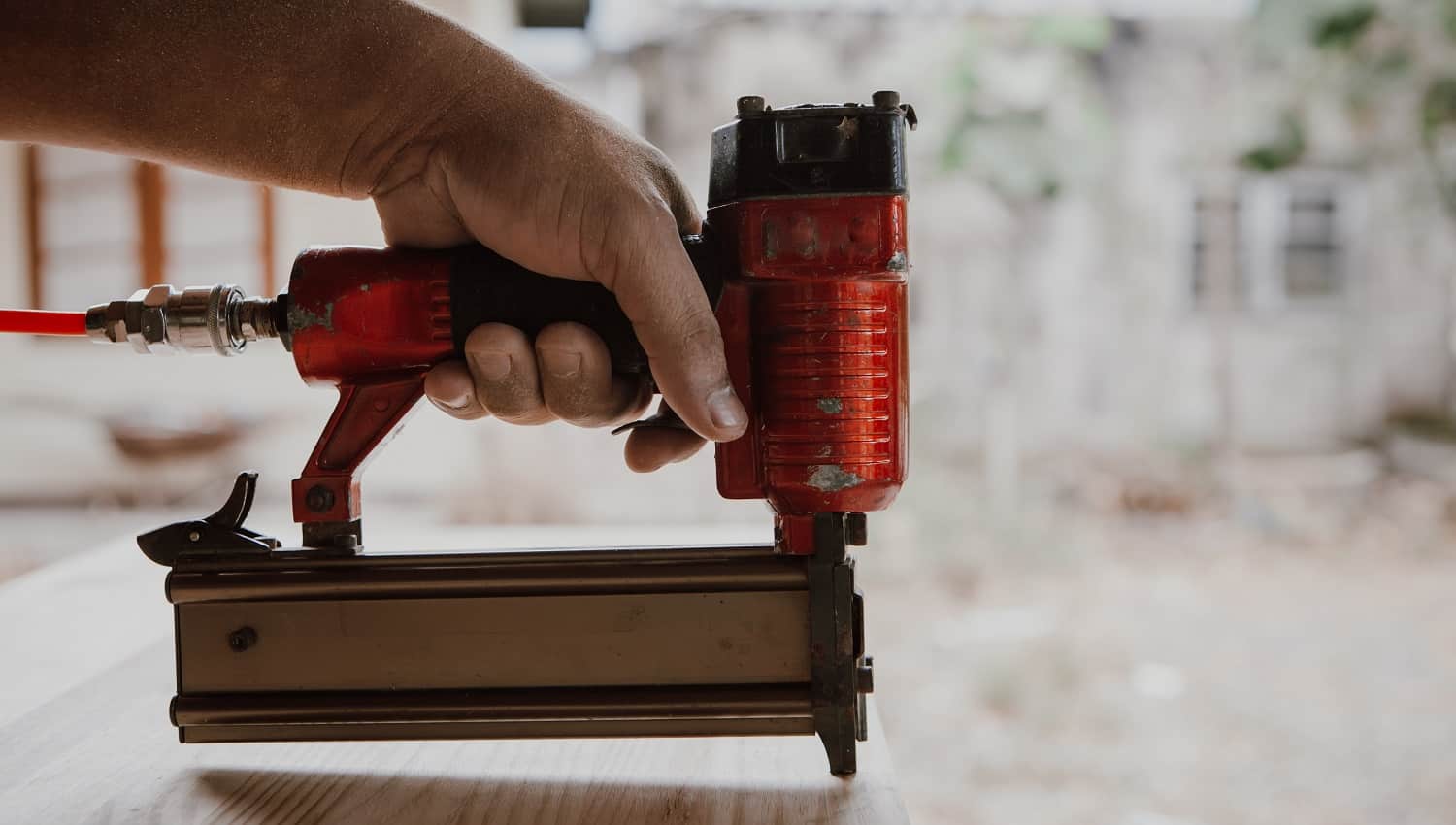 Hands down, nail guns are incredibly useful, but would you just randomly pick or order one?
Not that we haven't been there before, but the results, more often than not, smell of regret. While exploring the world of nail guns, you may have stumbled upon some brand names more than a few times.
Even though there are several manufacturers in the industry, only a handful of them design specialized products for different fastening applications. Besides, not every other nail gun bears the holy trinity of performance, efficiency, and durability. Therefore, ultimately it does come down to the best brands and their expertise for crafting high-quality tools.
That's why we have listed the 5 best nail gun brands of 2022, so you can find the tools that are backed by renowned players in the industry.
Without further ado, let's get down to business.
Top 5 Nail Gun Brands to Consider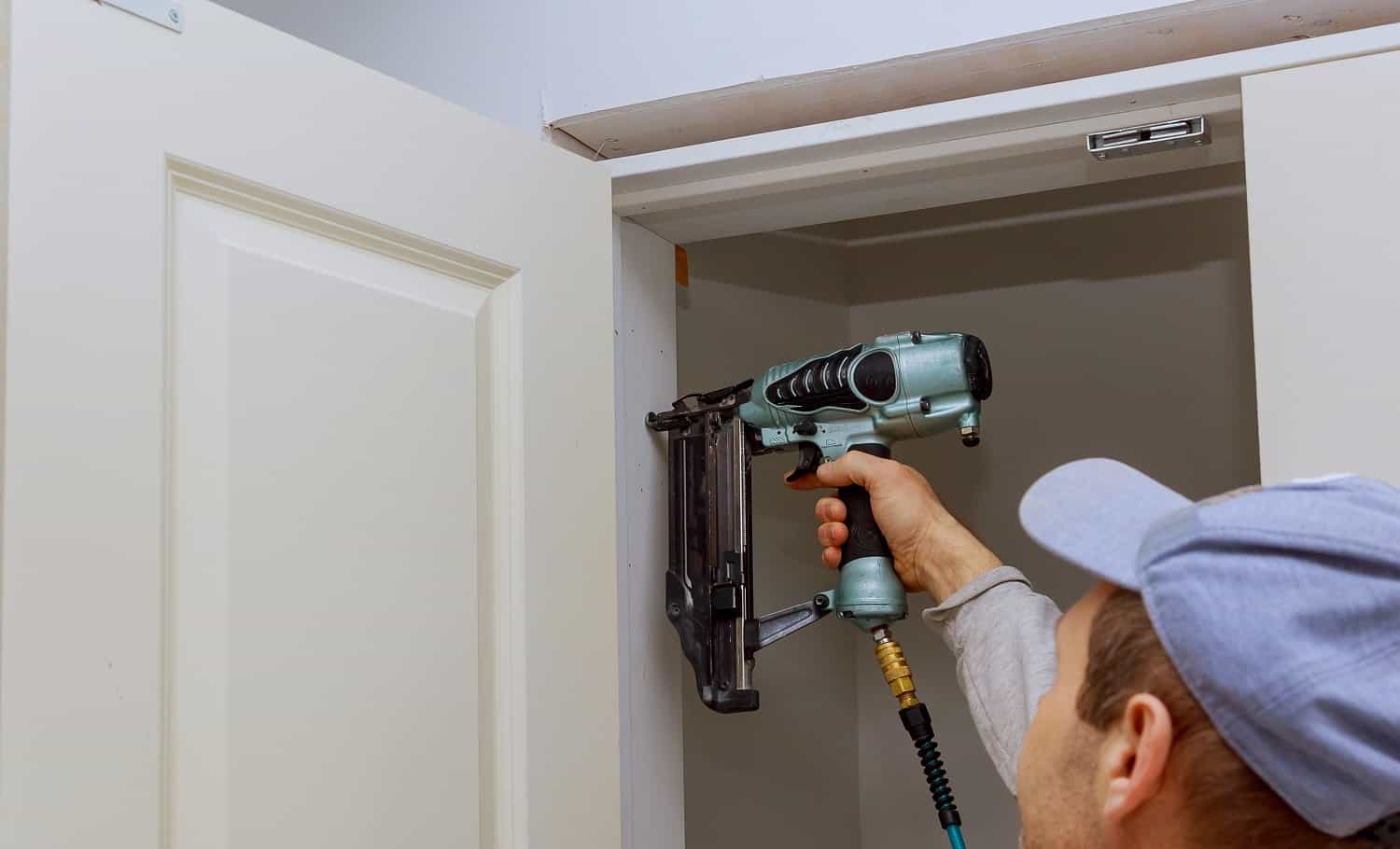 Hitachi
Founded in 1910, Hitachi was the first company to produce 5 hp induction motors in Japan commercially. Fast forward to current times, Hitachi is a multinational conglomerate, headquartered in Tokyo, Japan, known for their innovation and technologically driven range of products designed to make life easier.
This company has literally survived two wars (bomb raids in WWII and The Korean War) and continues to be one of the industry leaders when it comes to electronics, home power tools, and other gadgets. What really differentiates Hitachi from other brands is their cost-effective pricing strategy and speculative eye to make products more user-friendly.
Over the years, with gradual expansion, they have also forayed into automotive systems, construction machinery, and defense systems. So, if there's one manufacturer you can rely on to make something as basic as nail guns, Hitachi undoubtedly emerges as a winner.
Not only do they have the best line-up in the market, but they've also designed the most practical tools that can simplify your nailing projects with high precision and ease. Take a look at their top two items.
Top Products & Standout Features
Paslode
The brand, second only to Hitachi, is Paslode, which is known for its innovative streak in framing nailers. Honestly, if you had to write the history of nail guns, Paslode is one name you cannot overlook. Short for PAcking Shipping LOading DEvices, this brand has been one of the industry leaders and pioneers since 1940.
They engineered the first pneumatic nailer in 1959, and by 1986 they had manufactured a good range of gas-powered nail guns as well. However, what makes Paslode unique is their reinvention and strive for development to ensure maximum efficiency and functionality. 
This brand is much more than its trademark products and continues to design nailers that can nail the job, regardless of the situation. That being said, the company offers a wide variety of nail guns to choose from, so you can select the most appropriate tool for the project.
Whether it's your roof, wall, ground, or anything else, Paslode will surely provide you with a suitable nailer for that very purpose. Nevertheless, these are our top two picks worth every single penny.
Top Products & Standout Features
DeWalt
Dewalt is yet another brand that needs no introduction, thanks to their exceptional array of consumer tools, which continues to dominate the American household space. It was founded in 1923 and saw multiple ownership changes until, in 1960, it was acquired by renowned manufacturers – Black & Decker. 
On that note, Black & Decker continues to run the scene with the same brand name and produces top-notch tools for professionals, technicians, and DIY-enthusiasts. Under the same name, the company offers a wide variety of hand tools including, utility knives, pliers, adjustable wrenches, tape measures, saws, and hammers.
Other than that, they also produce pneumatic or fully battery-powered nail guns for various framing requirements. Regardless of your specialized needs, you can rely on Dewalt to meet them and provide the ideal appliance for the task. Furthermore, all of their power tools run on efficient battery packs for seamless completion of the work without any shortage of charge.
Honestly, we had a tough time picking the best two nail guns from this brand because they're all great, but here are the winners.  
Top Products & Standout Features 
SENCO
This company was founded in a basement in 1936 by the visionary founder Albert Juilf, who invented the Springtramp Eliminator. This device eliminated the common vibration problem with automobiles of that time. From then onwards, Senco continued to expand and make their contribution to developing hi-tech gadgets to simplify everyday life. 
Post-WWII, the U.S. economy boomed, and SENCO took some significant steps to consolidate its position in the market. Between 1952 and 1957, their facilities grew from 5,000 to more than 100,000 sq ft. This exponential growth was driven by increased demand for pneumatic tools and fasteners in the automotive, furniture, and bedding industries.
Through the years, the company continued to flourish and acquired other companies, thereby transforming into a leading name in the pneumatic tool industry. Since its inception, SENCO has impressed customers with their keen effort to maintain high quality and durability. 
Long story short, their products made life easier and improved the overall environment of industrial and building workplaces. So here are the top two items from their lot worthy of a mention. 
Top Products & Standout Features
Bostitch
Previously known as Stanley Bostitch, the company was founded as early as 1896 by Thomas Briggs, the inventor of machines that stitched books from a coil of wire. Thereafter, it continued to grow and expanded in other peripherals, including power and mechanic's tools. 
Currently, they're a subsidiary of the Black & Decker company and are among the top names in America, when it comes to user-friendly fastening tools. Therefore, they're a reputed and reliable brand that produces top of the line staplers, staple guns, nailers, riveters, glue guns, and fasteners (nails, screws, and staples).  
In 2013, Bostitch took a major leap and started selling their power tools, pneumatic devices, and hand tools online. Their market grew immensely, and as a result, almost every other office, home, construction, and industrial space had products from this brand for the most basic tasks. Bostitch saw the opportunity and delivered customers with tools that ensure high precision and satisfaction.  
And when it comes to nail guns, undoubtedly, their products are among the top favorites among professionals and DIY enthusiasts alike. So here are our most liked duo.  
Top Products & Standout Features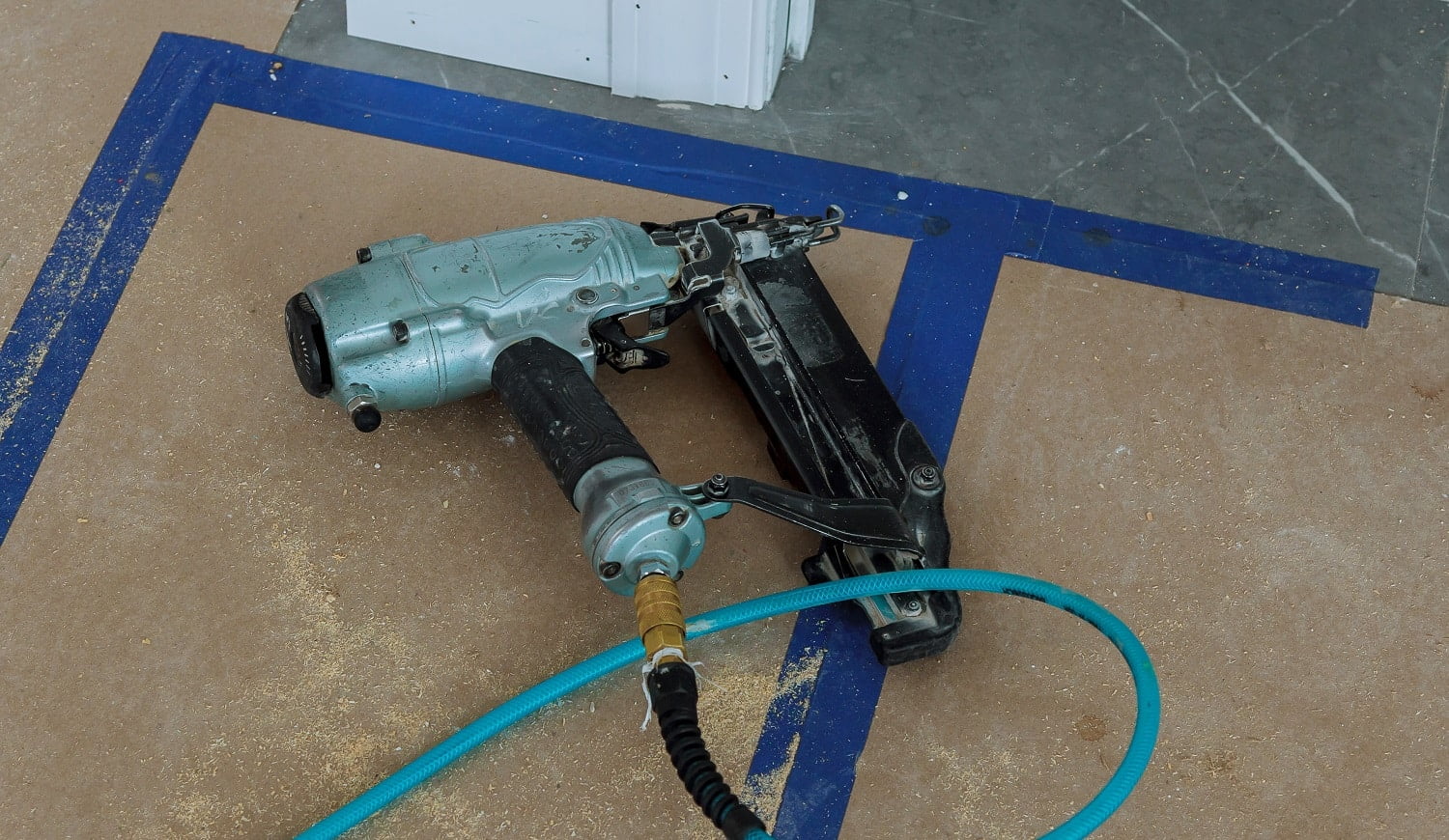 Nail Gun Brands Buyers' Guide
This may seem like a no-brainer but choosing a nail gun also depends on the application and the task at hand. Obviously, there's no universal choice yet there are factors you must consider before picking anything off the shelf. Here's a guide that you can check out, and when you're done, go ahead and buy the most suitable option. 
Power Sources
In terms of power sources, you can choose among three options: battery, a fuel cell and battery combination, or an air compressor.
Battery
Battery-powered nail guns charge pretty quickly and are comparatively more durable than other options. They're quieter than pneumatic ones but do not pack in as much power. So if you need something for small, cramped space, a battery-run nailer is the ideal choice as they provide easier accessibility.
Fuel/Battery Combination
These tools operate by using the battery for the combustion of fuel, which then drives the nail. Their power and capacity lie somewhere between that of a battery-powered nailer and a pneumatic one.
These are a great choice too since they provide sufficient power and enable convenient use with a cordless design. The downside? You not only have to charge the battery but also ensure there's adequate fuel at all times.
Pneumatic/Air Powered
Pneumatic nail guns are generally cheaper than the other two options. Plus, you don't have to worry about a battery or fuel cell. That being said, you do, however, need an air compressor to use one of these. If you're a professional who has to use air tools on the job regularly, this is the perfect pick for you.
Besides, they last longer since they have fewer parts, which are less likely to break. Furthermore, they're incredibly consistent and deliver the same amount of power to each nail driven. However, they're not as portable as their battery-operated counterparts and make a lot of noise while running at optimum capacity.
Materials
Nailers are made of a variety of materials, so it's essential that you choose something that will last long. Galvanized steel and aluminum construction are among the popular choices, wherein the latter has an exceptionally high demand owing to its lightweight and durable properties.
Also, it's a good idea to steer clear off nail guns that have a lot of plastic parts simply because they're more likely to break than metal.
Ergonomics
Based on the job or project you're engaged in, it's possible that you'll be holding onto your nail gun for extended periods. For instance, if you're installing a floor or a roof or doing something elaborate like framing a house, you need to work for extended periods long continuously.
Therefore, having a nail gun featuring an ergonomic design will go a long way in preventing hand cramps and muscle fatigue. Besides, they allow you to work for longer with little to no discomfort while also simplifying the tasks.
Loading Styles
Nails are available in long sheets connected by either paper, wire, or glue. Furthermore, these fasteners are set at different angles, which correspond to the angle of the nail gun. Naturally, the longer the sheet, the longer the magazine is going to have to be to accommodate the lot.
Another option you can look up is coils, and they are most commonly used with roofing nailers. However, the most significant advantage of this type is that they can hold more nails since they take up less space. Basically, you can get a coil with about 300 nails, which will last longer than other options.
Angles
Certain specialized varieties of nailers, such as framing or flooring nailers, have their magazines positioned at an angle. The angle is usually mentioned in the product description. But the only thing you should be concerned about is whether or not you'll be able to fit the nailer into small spaces with the said angle.
Add-on Features
Many nail guns have extra features and accessories, which, although not necessary, streamlines the whole process.
Depth adjustment
Depth adjustment, also called depth of drive adjustment, determines how far into the surface the nail will go. 
Dry fire lockout
A dry fire lockout prevents the gun from firing when there's only a handful of nails remaining in the magazine, thereby ensuring safe use.
LED light
Some nailers come with an integrated LED light, which helps you see better when driving nails in cramped and dark spaces. 
Air duster
To clear dust and debris off your work surface, some nailers have an integrated air duster.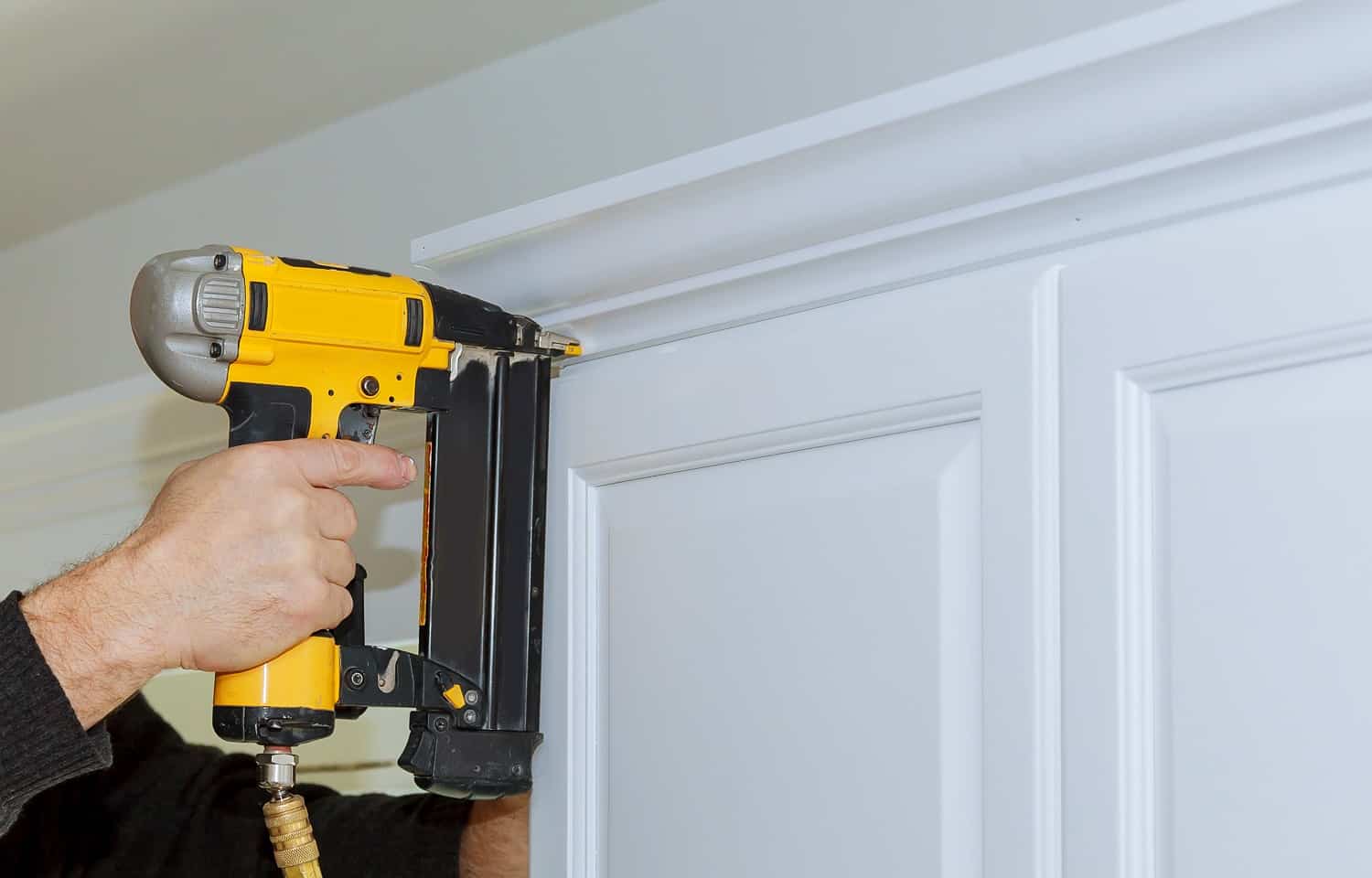 Final Words
Finding the best nail gun brand may not be a daunting task, but there are more than a few great choices out there. Therefore, the brand value and appeal does play a crucial part since you do not want to be stuck with tools that fail under slightly testing conditions.
The reason we went with these 5 brands particularly is their dedication to innovation, which leads to products that benefit and change the way the world works. A professional is only as good as their tools, and on that end, you must be 100% sure about the purchase you make and the brand that backs the product.
We hope we could shed some light on the options you have. So, go ahead and buy one right away.
Related Articles
13 Best Air Compressors | Buyer's Guide and Reviews
10 Highest CFM Air Compressors of 2022 Reviewed
9 Best 6 Gallon Air Compressors for Your Home & Garage
10 Quietest Air Compressors For Your Garage
13 Best 30-Gallon Air Compressor 
Makita Mac2400 Air Compressor Review
10 Best 80-Gallon Air Compressor to Consider
13 Best 20 Gallon Air Compressors  
13 Best Portable Air Compressor 
How To Refill Co2 Tank with Air Compressor?
13 Best Quiet Air Compressor for Your Home 
10 Best 60-Gallon Air Compressors to Use 
13 Best 10-Gallon Air Compressors for the Buck  
10 Best Air Compressors For Impact Wrenches 
10 Essential Air Compressor Accessories You Need
10 Best Air Compressors For Nail Guns
13 Best Finish Nailers for Woodworking 
13 Best 60 Gallon Air Compressor 
12 Best Gas Powered Air Compressor for the Buck 
Freeman PFR2190 Framing Nailer Review + Buyer's Guide
What Do You Use a Brad Nailer For?
What Size Nails Do You Need for Framing?
Pin Nailer vs. Brad Nailer 101 | Key Differences, Advantages & Disadvantages
What Size Finishing Nails For Baseboards?