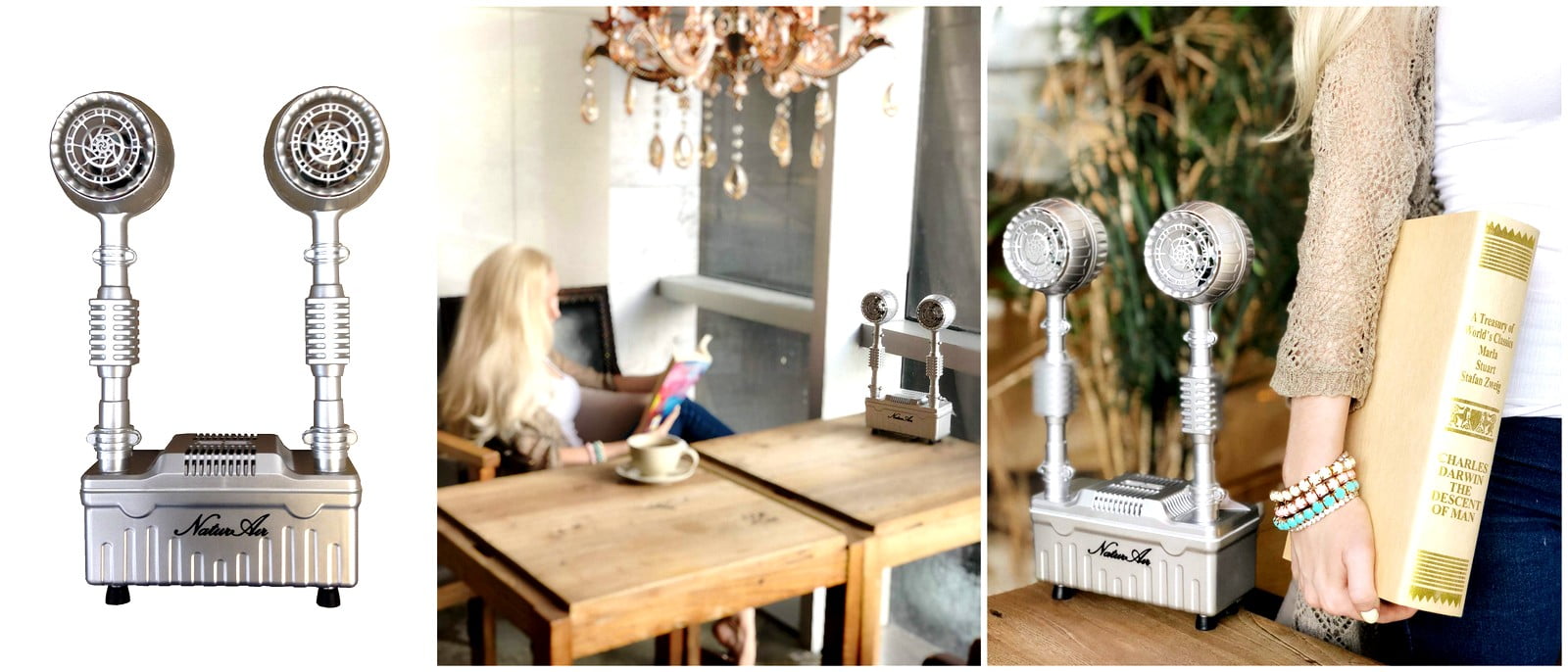 Nothing can beat a vacation at a serene and picturesque place away from the hustle and bustle of city life.
And the primary reason why you feel so relaxed during a vacation is the availability of pure air devoid of most pollutants. But the next fact will surprise you a little; it's the abundant negative ions in natural environments that make you feel so refreshed.
Now, what if such a healthy atmosphere could be created at your home? Yes, it's possible with a negative ion generator, which emits such ions in huge quantities to clean the air thoroughly. That's why keeping such a device at home will ensure that the air you breathe is pure and safe.
However, the ton of options available out there might confuse you, so we've tried to make it simpler by listing the nine best options to consider.
Without further ado, let's dive in!
Best Best Negative Ion Generators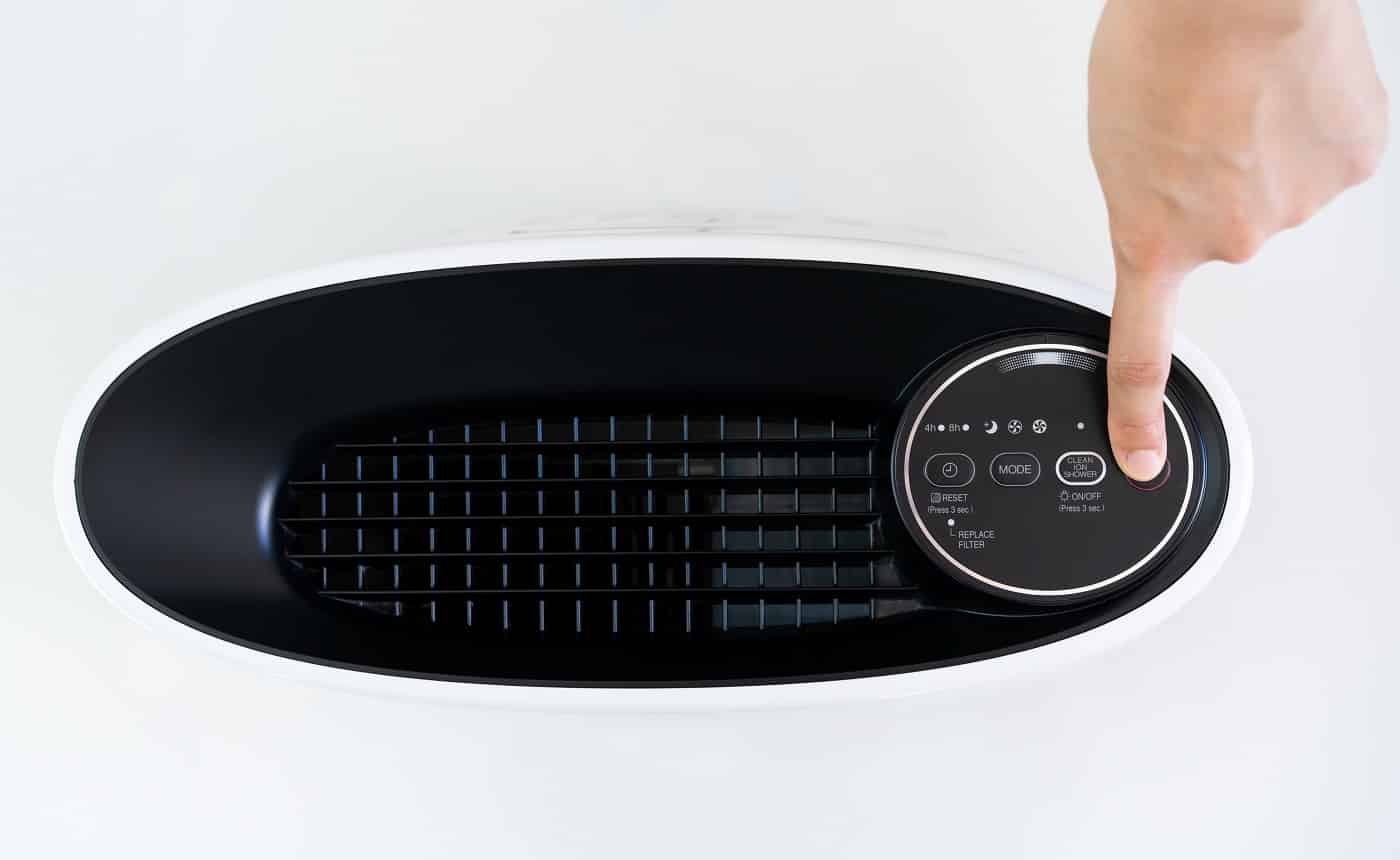 One of the best means of achieving cleaner and healthier air than before is this negative ion generator from the well-known brand Clarifion. Designed to eliminate all impurities from the air, this advanced model can definitely improve your home atmosphere considerably. This makes it one of our top recommendations for any home.
Sale
Why Did We Like It?
Equipped with an innovative and powerful sterilization technology, this model emits as many as 10 million negative ions per cubic centimeter. These ions help remove contaminants such as pollen, cigarette smoke, dust, smog, and viruses from the air, thereby purifying it effectively. As such, it has proved to be effective in relieving congestion and reducing asthma.
This model is even quite easy to operate as all you need to do is plug it in a standard power outlet at home. And you can use this model anywhere, including the hallway, kitchen, bathroom, garage, and bedroom. Plus, it doesn't come with any filters, which negates the need for filter replacements, as in the case of standard air purifiers.
Another big advantage is that it produces very low noise and also consumes minimal electrical energy. It is a purely eco-friendly product, so you need not worry about how it might impact the environment.
What Could've Been Better?
The LED indicator on this ionizer stays equally bright during the night, which might seem a bit disturbing to some users. Other than that, we didn't find any issues with this model as it did its job better than many others on the market.
Pros
Helps remove all types of air contaminants, including viruses

Can be effective in reducing asthma

Produces low noise

Easy to use
Cons
LED light stays bright during the night
Next up is this negative ion generator from Nature Bright that can create an enlivening atmosphere in any space through its unique yet highly efficient working mechanism. In fact, it has been clinically tested to provide a safe and effective performance and has garnered many positive reviews from homeowners across the country.
Why Did We Like It?
The most significant aspect of this model is that it uses a combination of negative ion therapy and 10,000 lux lightboxes to energize you and uplift your mood. Thus, it works by stimulating fresh air and natural sunlight to create a therapeutic effect that ultimately improves the overall health of your family members.
Firstly, the ionizer releases negative ions into the air to eliminate all the dust particles, allergens, pollens, smoke, and odors. Coupled with this is a lamp for light therapy, which produces a 17,000-kelvin light very similar to the light from the blue sky. Note that this light has a clinically prescribed strength and helps emulate a very calming aura that makes you feel rejuvenated.
What's more, you can use the timer built into the model to set the duration of the light and the ionizer. It can be set at 15, 45, 60, or 30 minutes as per your preferences. Generally, using the model for 30 minutes or 2 hours daily is recommended as it can be truly beneficial.
What Could've Been Better?
One disadvantage is that the power cord coming with this ionizer is slightly shorter than some other models. As such, you'll always have to place it closer to a power outlet. But otherwise, this product performs quite well in creating a positive vibe whenever it's turned on.
Pros
Simulates fresh air and natural sunlight

Eliminates contaminants and odor from the air

Blue sky effect emulates a calming aura

Comes with a built-in timer
Another good-quality negative ion generator to go for is this Oion Technologies model, which has great sterilizing power. It is enhanced with a set of smart and efficient features that provide great consistency and durability while ensuring the utmost convenience of the users. All in all, this ionizer would be of great help in making your home a better place to live in.
Why Did We Like It?
To begin with, the high-quality electrostatic purification feature of this model utilizes negative ions to thoroughly clean the air from all kinds of contaminants. It even acts upon airborne pollutants of the smallest size, including dust, pollen, allergens, and other airborne irritants.
Thirdhand Smoke (THC) is a residue that consists of injurious air toxins and remains on the clothes after you leave any smoky space. But, thanks to the specialized and electrostatically charged filter of this air ionizer, any sticky residue arising due to contamination by smoke is efficiently trapped.
Also, an additional carbon filter is provided to reduce the smoke in a room and eliminate any bad odors.
You even get an internal UV light that kills any mold, germs, bacteria, and mildew present in the air. Finally, this negative ion generator consumes around 7.5W of energy, implying you'll never have to deal with increased power bills due to its use.
What Could've Been Better?
This ionizer needs more maintenance than other products on the market. So, make sure you clean it up every four or five days to ensure it remains in good shape. But, you're least likely to face any other issues with this model.
Pros
Acts on the smallest pollutants

Traps the sticky residue formed by smoke

UV light kills airborne bacteria and other germs

Low energy consumption
Bid goodbye to the discomfort caused by airborne particles with this Pro Breeze negative ion generator which works quickly to remove such pollutants from the air. Also, you can get rid of other impurities, such as the minute strands of pet hair floating in the air or the contamination due to smoking in the room.
Why Did We Like It?
First of all, this negative ionizer has a commendable Clean Air Delivery Rate (CADR) of 218m3/hr, which enables much faster action than the average products out there. This also helps in reducing the air pollution rate to ensure the air is fresh and odor-free. Even the coverage offered is excellent, as you can get great results for rooms with an area of up to 500 square feet.
As soon as it is turned on, the ultra-powerful five-stage purification system starts filtering out all contaminants to create a better atmosphere in the room. Consisting of a True HEPA filter, an Activated Carbon Filter, a Cold Catalyst, and Pre/Fine Filter, this ionizer can remove 99.97% of harmful particles from the air.
Not to forget the prompt smart timers, which are equipped with auto-on and auto-off functionalities to ensure that the unit starts or stops automatically after 1, 2, or 4 hours. An added advantage is the availability of a sleep mode, which provides a peaceful and undisturbed sleep at night while the filters keep working.
What Could've Been Better?
Replacing the filters of this negative ion generator is much more expensive than other models. Note that if you buy them directly from the manufacturer, the cost would be halved, but the problem is that the filters are often out of stock in that case. As for as its performance is concerned, we don't have any complaints.
Pros
Faster air cleaning

Excellent coverage

Extensive five-stage purification process

Sleep mode available
Cons
Expensive filter replacements
Halfway through our list, we've chosen this negative ionizer cum air purifier from GreenTech, which is known for using proprietary technology to remove harmful airborne particles. It can be your go-to air purifying solution for any place, be it at your home, office, or in a city hotel room. So, let's move on and have a look at all its features.
Why Did We Like It?
This ionizer works to purify the air thoroughly, removing all undesirable odors, smoke, pollen, pet dander, and several other impurities from the air. It clumps all these contaminants together so that they are eventually pushed out of that space.
What makes this possible is the use of the proprietary Active Radiant Catalysis (ARC) technology that facilitates active and continuous air purification. It consists of a HEPA filter, an ionizer, and activated ozone which help create a pleasant aura all over the room.
Moreover, this model comes in a sleek design and small size, which is space-saving and adds an elegant touch to the room décor. You can also operate it quite easily using the convenient dial control, which lets you adjust the level of purification as per your need. Just plug in the ionizer and turn the dial to enjoy clean and pure air anytime you want.
What Could've Been Better?
The only disadvantage is that it provides lower coverage than some other products, which limits its applicability to small and medium-sized rooms. So, if you are searching for a model offering greater coverage, this won't be the ideal choice to go for. But apart from that, most customers were satisfied with how it performed.
Pros
Purifies the air thoroughly

Ionizer and filters create a pleasant aura

Sleek design and small size

Easy to use
Cons
Provides a lower coverage
Specially designed for cars, this stylish negative ion generator from Twinkle Birds lets you enjoy clean and healthy air during all your journeys. It is among the most effective ionizers available for cars and safeguards your family from any injurious particles and other impurities in the air in your vehicle. Also, it offers a beneficial lifetime warranty which helps curtail any additional expenditure.
Sale
Why Did We Like It?
The most interesting and beneficial feature of this model is the multi-needlepoint technology used for ionization which releases 5.6 million negative ions per second. These ions eliminate air pollutants that can cause severe respiratory ailments and render the air much cleaner and more refreshing.
It also emits ozone that kills viruses, germs, and airborne bacteria and removes the roots of all stale odors. Thus, it acts as a perfect deodorizer for your car ahead of any journey. We even found the unique design of this model to be appealing, while its small size ensures it occupies minimal space inside the car. Adding on to this is the durable aluminum build, which gives it the toughness needed for delivering long-lasting performance.
Furthermore, the efficient dual charger built into this negative ionizer lets you charge your phone or tablet on the go without any shorts or surges.
What Could've Been Better?
Unlike some other models, this ionizer may produce a slightly disturbing sound sometimes. Note that all users may not experience this problem, and you can always request a replacement from the manufacturer since a lifetime warranty is applicable for this model.
Pros
Makes the air cleaner and more refreshing

Removes roots of all stale odors

Aluminum build makes it more long-lasting

Convenient dual built-in charger for phones and tablets
Cons
Might produce a slightly disturbing sound
Here's another high-performing negative ionizer to go for, which has a range of top-notch features on offer. Its all-around air purification action safeguards any space, be it your home or office cabin and is even useful when you're on the go. So, getting hold of one of these will definitely provide you with adequate protection from airborne diseases in the long term.
Why Did We Like It?
Straight off the bat, this negative ion generator creates a 3-foot spherical zone of clean air around your head. It uses highly advanced technology for the purpose which helps emit 2 million negative ions per second to push the harmful positively charged particles from your breathing space. This ultimately reduces the probability of inhaling such air contaminants to a great extent.
Here, you should know that the power-boosting technology used in it provides a cleaning power 9 times more than standard products.
What's more, this model is rechargeable, with each charge lasting for 150 hours. An efficient red light indicator is illuminated while charging and turns off when it's complete.
Coming in a small and sleek design, it can be taken along anywhere you go; just wear it around your neck using the conductive lanyard. Notably, this maximizes the flow of negative ions and also facilitates energy efficiency.
What Could've Been Better?
This model comes at a much higher price than many other ionizers, so it may not be ideal for users on a tight budget. Of course, this is justified to some extent due to its advanced features and durability. Nonetheless, most customers were pleased with how it performed throughout.
Pros
Creates a 3-foot spherical zone of clean air

9 times more cleaning power

Each charge lasts for 150 hours

Perfectly portable
Next, we have this ionic air purifier from Aviano, which performs considerably well in protecting your home from most air pollutants that lurk inside all the while. It is crafted while keeping in mind the needs of today's families and features an effective purification system that lasts for years to come.
Why Did We Like It?
First and foremost, it features a premium-quality filtration system consisting of 7 stages that help sanitize, filter, purify, deodorize, and clean the air in a room. This ensures all the pet dander, toxic chemicals, mold, pollen, airborne bacteria, allergens, dust, viruses, and many more contaminants are gone for good.
The filtration system includes an anion generator, a UV light, an aluminum pre-filter, two highly efficient HEPA filters, and a 2-in-1 carbon filter & Nano-Cold catalyst. While UV light acts on germs, viruses, and airborne bacteria, the anion generator emits negative ions to upgrade the air quality.
What's more, it consists of a fan that can be regulated using three adjustable speed levels as per the existing air quality and the room size. There's also an auto mode in this model, which is equipped to sense and display the air quality in real time and adjust the speed of the fan accordingly.
What Could've Been Better?
Although this model works swiftly and consistently to clean the air, it might not be able to remove the smoke in the space entirely. So, if the smoke-removing ability is a primary lookout for you, then it's best to go for another product, such as the Clarifion GL – 139.
Pros
Removes most contaminants from the air

Efficient UV light acts on germs

Fan comes with three adjustable speeds

Includes an auto mode for greater convenience
Cons
Not suitable for removing smoke
Towards the end of our list, we have this Trekoo air purifier and ionizer, which works to clean and refresh the air to make it more pleasant and healthy. Thus, you can be assured of getting the ideal air quality consistently. The user convenience is also quite praiseworthy, thanks to several utility-based features included in the model.
Why Did We Like It?
Powered by a strong negative ionizer, this model emits 1 million negative ions per second to provide you with safer and cleaner air. It has a coverage of around 166 square feet, making it suitable for small to medium-sized rooms.
In addition, there is a ceramic ozone-generating plate that consistently supplies ozone to break down all foul odors in kitchens, offices, hotels, or any other place.
Even a Nano-activated carbon filter is built into this model, which further strengthens the air purification process. And you'll be glad to know that it can last for as long as 15 years, so you're relieved from the hassle of replacing filters frequently.
Its energy-efficient operation is another notable feature that works with an auto sensor for sensing pets or people in a space. Whenever it senses their presence, the ozone generator and ionizer start working, but it switches to the energy-saving sleep mode if there's nobody in the room.
What Could've Been Better?
The only sticking point is that the user manual included in the package doesn't have the instructions mentioned clearly enough. The illustrations given in it are also not clear, so it might take some time for you to be accustomed to using this model. Other than that, the Trekoo air purifier functions quite smoothly to offer clean and healthy air.
Pros
Perfect for small to medium-sized rooms

Ozone generator removes all odors successfully

Carbon filter can last for 15 years

Auto sensor saves energy
Cons
User manual doesn't have clear instructions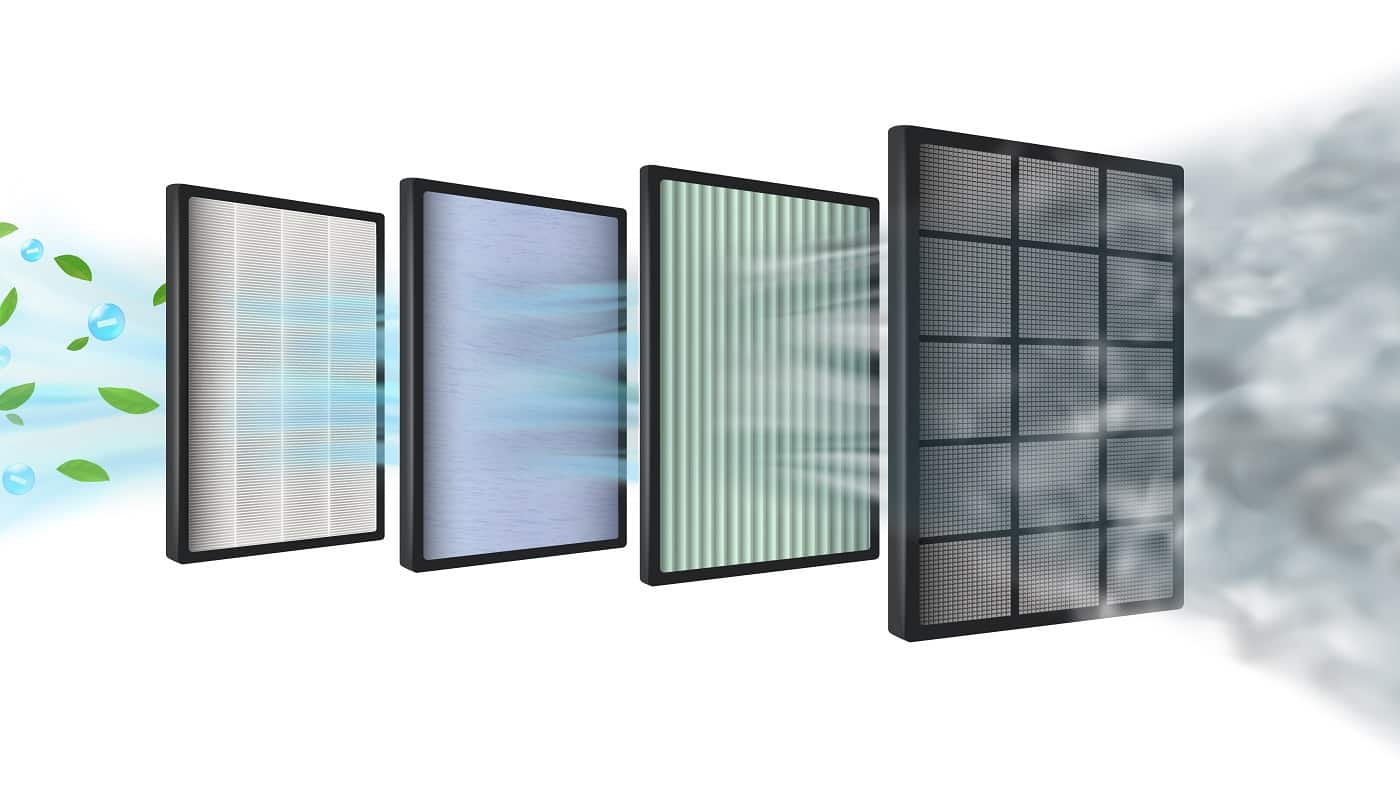 Negative Ion Generator Buyer's Guide
To choose the best negative ion generator as per your needs, considering the key features of these products is essential. Otherwise, you may end up choosing an inefficient model, which would also lead to a waste of money and effort.
So, let's briefly look at each of the important factors to consider before purchasing a suitable negative ion generator.
1. Efficiency
For negative ionizers, the efficiency is determined by the number of negative ions emitted per second or in a unit area. The more the number, the better will be the air quality in the room. Additionally, a greater emission would help provide better coverage. This is why it's absolutely essential to check the details regarding the emission of negative ions by each model.
2. Coverage Area
Coverage is another crucial point to take into account while buying a negative ion generator. After all, the coverage will largely determine its effectiveness for your home.
To ensure that the chosen model provides the perfect coverage, you must estimate the area of the room where you'll keep the ionizer. Accordingly, you need to verify whether that area falls within the coverage range for a particular model.
The inclusion of fans in ionizers also facilitates greater coverage, as they can easily spread the ions to the entire space. So, make sure you check whether the model includes a fan. Note that smaller models generally don't use fans since they offer a relatively smaller coverage.
3. Noise Level
Noisy devices can be frustrating; hence it would obviously be best to go for one which works quietly while delivering the desired performance. As such, we'd suggest going through the customer reviews for the model to ensure that it doesn't produce any disturbing sound.
4. Size
This is a factor often overlooked while purchasing negative ion generators, but it's important since the space considerations may not be the same for all users. Note that models of various sizes are available, so you should consider the place where it would be kept and how it would be installed.
Naturally, smaller models would be better for homes with limited space and vice versa. But if you want to carry it along for all your travels, it should be portable enough.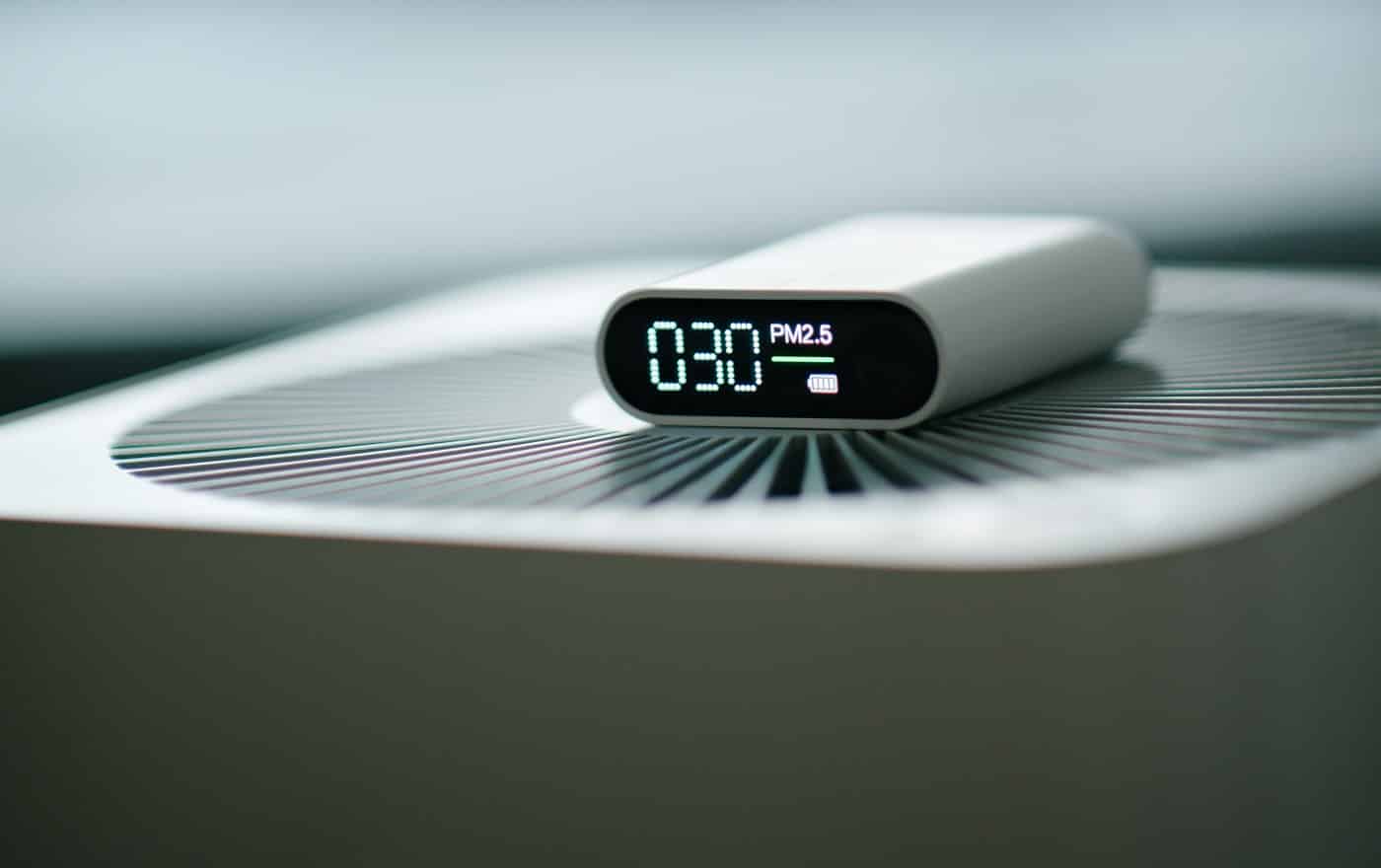 Verdict
That was all about the best negative ion generators out there currently. We hope that, by now, you will be able to zero in on the right model easily. So, go ahead and bring one home to start reaping the benefits of clean and healthy air.
But before we call it a day, we would like to quickly take you through our favorites from the list. If you prefer to go for an ionizer without any filter, the Clarifion GL – 139 would be the best budget buy, in our opinion. On the other hand, for those interested in a model that uses the combined effect of ionization and light therapy, the Nature Bright F40-40 will be an ideal pick.
With that, we'll sign off for today. Happy shopping!