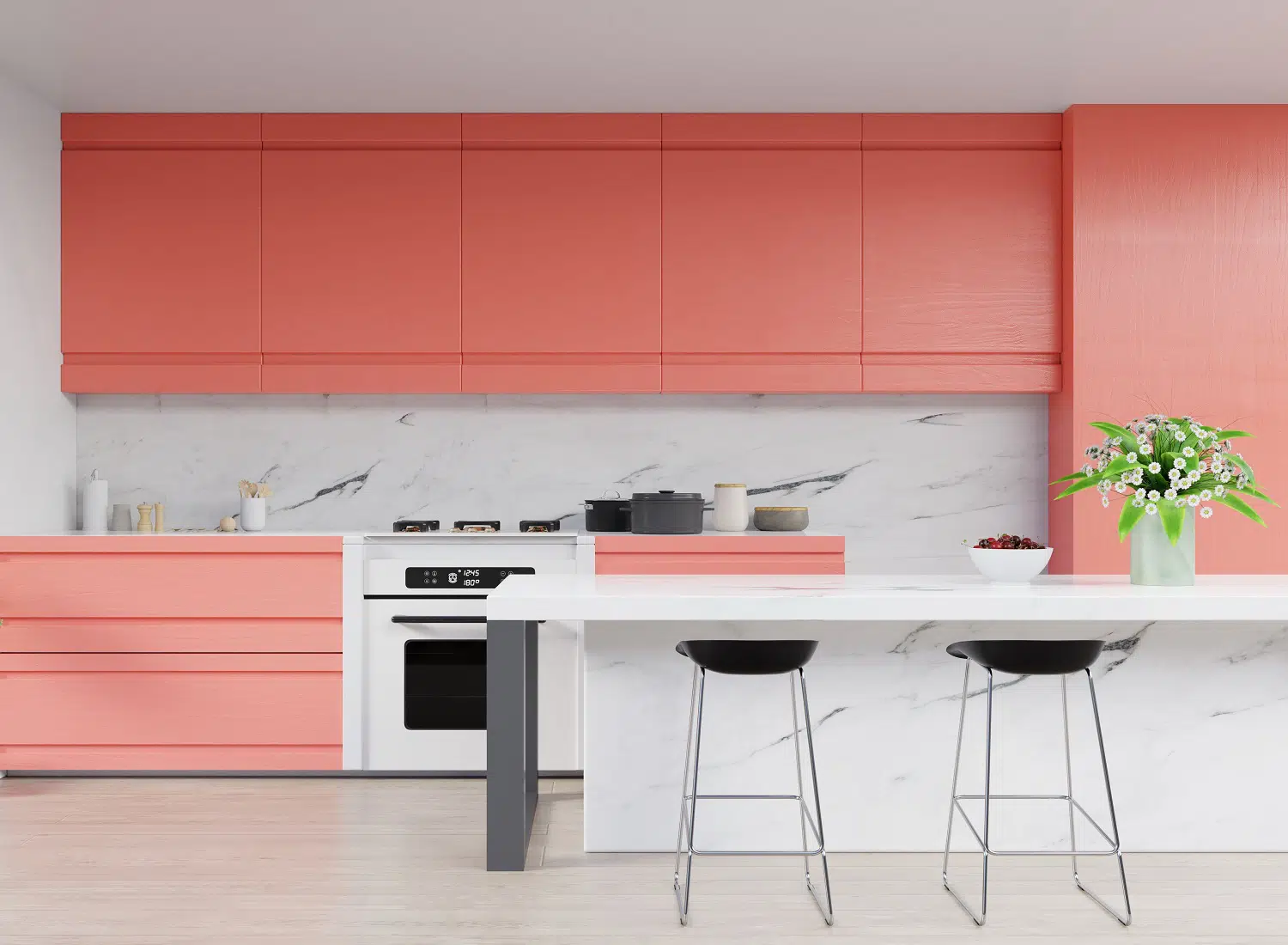 Haven't got the budget for replacing kitchen cabinets? Get things sorted with a fresh coat of paint to rejuvenate old, dingy cabinets.
Obviously, painting over is not a brand new idea, but then again, even the most seasoned DIY-ers may need help choosing paints that can amp up their outmoded cabinetry. That's why we took it upon ourselves to do all the hard work and find the best performers on the market.
And for that, we had to look through multiple catalogs, consult with decor experts, and dig up more about the highest-rated products. It was only after all that groundwork that we ended up with the 13 best paint for kitchen cabinets this year.
So without further ado, let's begin, shall we?
Best Paint for Kitchen Cabinets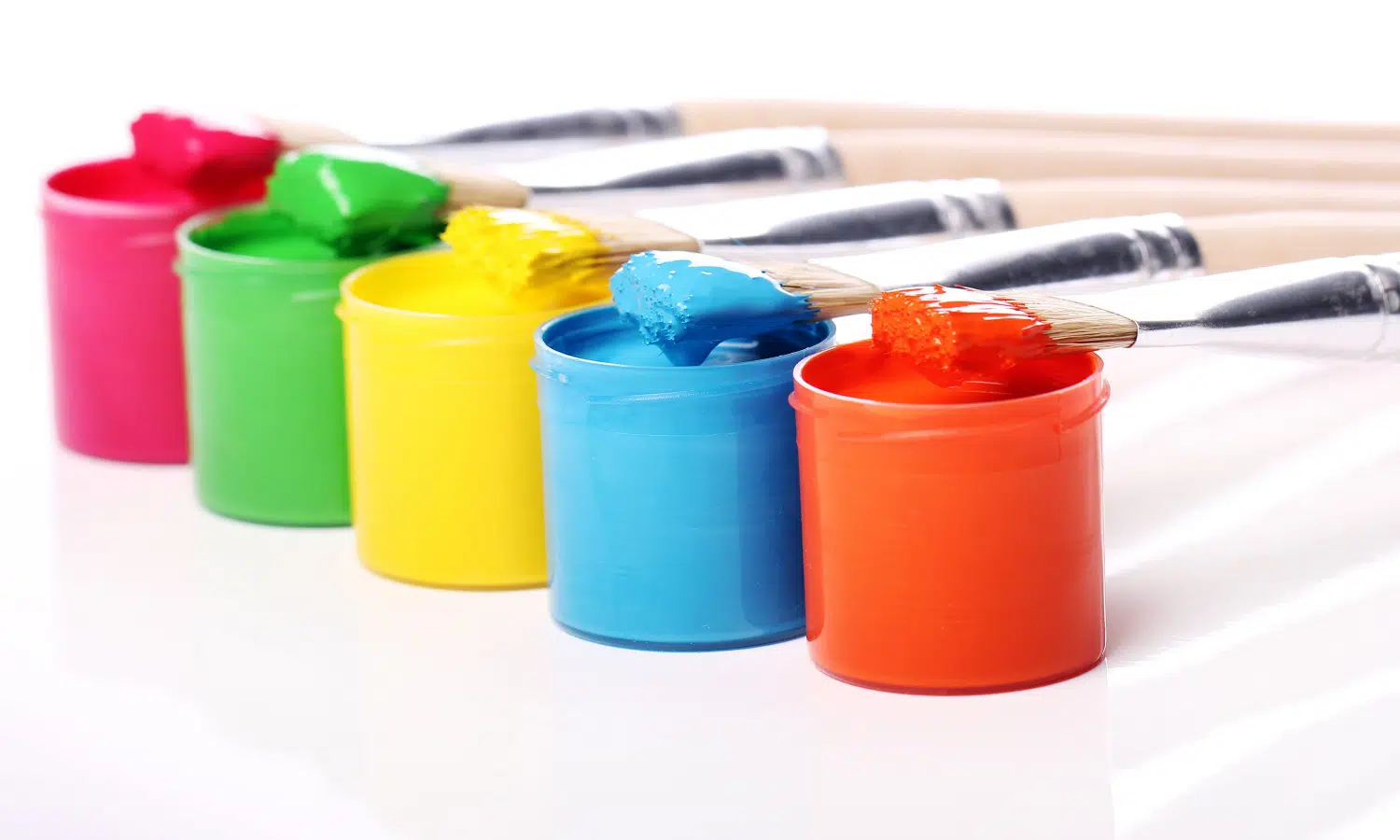 We're a fan of the factory-style finish the INSL-X Enamel Paint provides as it creates the ultimate no-frills look on the kitchen cabinets. Besides, it works on wood, metal, and laminates and does not require any priming before the paint job. So if you're looking for a flawless finish on your dingy units, get to work with this premium quality product.
Why Did We Like It?
First things first, the Cabinet Coat Enamel can cover up to 450 sq ft per gallon, which is quite extensive compared to other similar products at this price range. Therefore, if you have an elaborate up-gradation project in mind, including entire sets of cabinets and other furniture, we suggest investing in this reliable product.
Besides, we're very impressed with its superior adhesion even across hard-to-coat surfaces without requiring a primer or bonding agent. However, for best results, we advise taking apart the cabinet doors and thoroughly cleaning it to remove dust or any residue.
Also, after applying this, you can expect an extremely durable satin finish, resistant to chipping, moisture, stains, and other physical damages. And since it's self-leveling, it can evenly disperse excess paint without you having to make any corrections.
What Could've Been Better?
You must be wondering what could be wrong about this product, especially when we couldn't stop raving about its qualities. Well, the only catch is that the paint is not meant for surfaces in close contact with water or anywhere near the stove.
Pros
Provides coverage of 450 sq ft per gallon

Impressive adhesion without primer or bonding agent

Resistant to impactful physical damages

Self-leveling paint corrects uneven coating
Cons
Not meant for surfaces close to water or the stove
Our 2nd product is a high-quality chalk finish paint that requires the least bit of preparation before application. So once you have all the colors needed for redoing the cabinets, unleash your inner artist and decorate the units to give a complete makeover to the cooking area.
Why Did We Like It?
This product is quite versatile, to begin with as it can be applied on multiple surfaces and provides excellent coverage in just 1-2 coats. Moreover, it saves you a lot of effort by drying within 30 minutes, so you don't have to correct smudges and smears here and there.
Other than that, we like how low maintenance this water-based paint is, meaning you can simply use soap to wipe away dirt once in a while. Besides, the product is non-toxic and contains low VOCs, allowing you to apply it on indoor surfaces safely.
So if you're looking for that smart matte finish on the cabinets, adding just the right amount of gravitas, we recommend using this paint that can completely transform interior decor.
What Could've Been Better?
We're happy with the rich color of the paint, but the only catch is the price of this sample-size item. While it offers superb adhesion and durability, it's hardly the most economical option on the market. So we recommend buying it only if you don't find an equally good, cheaper alternative.
Pros
Needs only 1-2 coats

Sophisticated and smart matte finish

Non-toxic paint with low VOCs

Touch dry within 30 minutes
Buying Guide For The Best Kitchen Cabinet Paint
Knowing all about the 13 best paint for kitchen cabinets this year is hardly too much information. You still need to figure out which one of these options suits your existing décor best. That's why we went the extra mile and created this brief buyers' guide for you.
We have listed a few factors you need to consider when buying paints for kitchen units. Read on to know more…
Color
This may seem like a no-brainer, but the color of the paint you select should primarily complement the overall decor of your kitchen. Obviously, you'll find several options in the market, but not all of them can sync with the existing color scheme.
Also, depending on the material of the cabinets, pick a color that looks natural and evenly spreads on the surface. For inspiration, you can browse through catalogs, magazines, and décor websites to find the colors that will look best.
Finish
The finish you want on the cabinet is also an important point to weigh in and should be selected in conjunction with the color. For instance, you can go for a high satin finish or a glossy look if your unit is metal-made and can reflect the color well.
Conversely, you can try a muted, matte finish on wooden cupboards to add a sophisticated charm to the interiors. While thinking about the finish, also ensure that it blends perfectly with the existing décor.
Formula
It's essential to note the formula of the paint, especially if you've children or pets at home. That being said, some colors release toxic fumes and VOCs and are not safe for using indoors. Also, if you've allergic tendencies, make sure that the product you buy is labeled hypoallergenic and does not contain toxic components.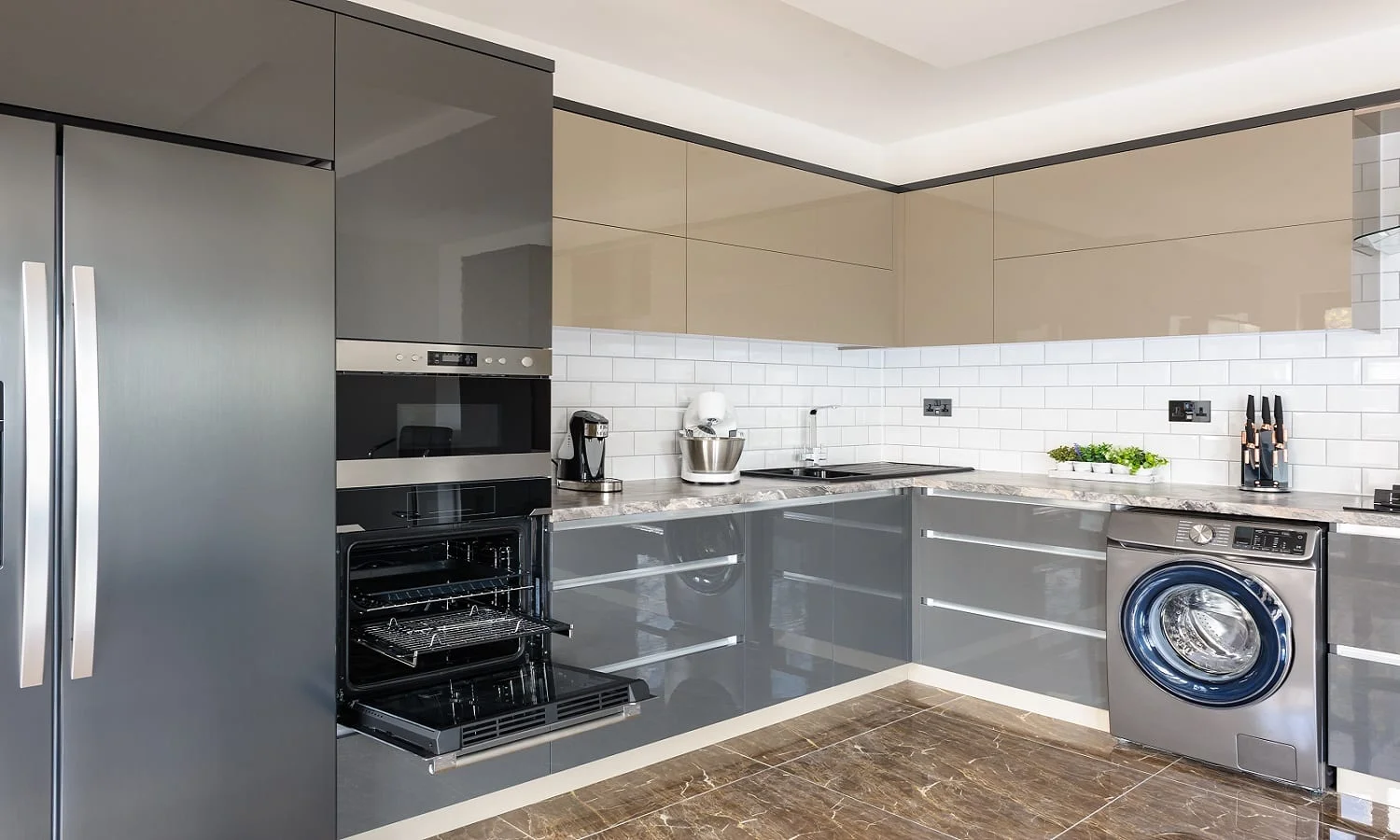 Conclusion
As a homeowner, you may want to change the kitchen decor, but if you're on a tight budget, painting the cabinets is an excellent place to start. Just add a coat of your favorite color, and your kitchen cabinets look as good as new.
On that note, we have come to the end of this brief and informative guide, and we hope you could find an ideal option from among our all-star selection.
But before signing off, let's go for a quick recap. The Rust-Oleum 263231 Cabinet Transformations is the best overall, while the INSL-X CC550109A-01 Cabinet Coat Enamel offers superb coverage. Other than that, the Shabby Chic Chalk Furniture Paint is the best low-maintenance option, and the Sinopia All Natural Artisanal Milk Paint is the most eco-friendly alternative.
Let us know in the comments section below if you agree with our verdict.
Till next time, keep adding color!
Related Articles
5 Best Sprayers For Plasti Dip
9 Best Pump Sprayers For Staining Fence
9 Best Concrete Stains to Consider
Learn How To Soften A Hard Paint Brush
5 Best Paints For Stucco Reviewed
11 Best Paint For Concrete Walls In Basements
9 Best Paint Brushes For Chalk Paint
13 Best Professional Airless Paint Sprayer
11 Best Face Paints Reviewed | Top Brands Compared
What is the Best Paint for Glass Ornaments Today?
7 Best Paint for Interior Garage Walls Right Now
47 Splendid Rustic Countertop Ideas For Your Kitchen
13 Best Paints for Bathroom Ceilings 
Alcohol Ink Art Tutorial [Alcohol Inks 101]
7 Best Latex Paint Removers [Reviewed]
9 Best HVLP Spray Guns [Review & Buyer's Guide]
6 Best One Coat Paint and Primer
7 Best Primers to Cover Dark Paint
7 Best Exterior Primer For Peeling Paint
9 Best Deck Stains Today [Reviews & Buyer's Guide]
6 Best Paint Primer For Rusted Metal